Shenandoah National Park Fall Foliage Report
S

henandoah National Park

November 14, 2018 Fall Color Report

Fall is already making way for winter, but we wanted to say "Thank You" one more time to all the photographers who helped us capture Shenandoah's 2018 fall. Here are a few last photos that came in. Now, on to winter!!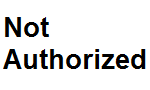 Shenandoah National Park, November 12, 2018. Photo: John Grabowska, NPS
Plan a Shenandoah National Park Fall Getaway: