Just across the Potomac River from Washington D.C. lies the county of Arlington, a place famous for its active lifestyle and young, hip population. If you are planning a visit to Northern Virginia or Washington DC, Arlington needs to be on your list of places to stay and explore. Although it can feel expansive, the city is actually quite easy to navigate as it is separated into distinct neighborhoods, each with their own flavor and unique things to do in Arlington.
This Northern Virginia city has been recognized over the years as a great place to live and was even awarded the "Best City to Live in the United States" in 2020 by Niche.com and for good reason. With great schools, public transit, family life, and nightlife, young professionals have been flocking to the area for years. This desire to live in Arlington has led to the build up of some cool neighborhoods offering awesome things to do for locals and visitors alike. Check out our list below for some of the coolest neighborhoods and best things to do in Arlington.
BALLSTON
Hip, smart and cultured, Ballston is the place to go for good eats, drinks, art, and even sports! This trendy neighborhood is known for its young, sophisticated population and lively energy. Within a five block radius, you'll find over 50 restaurants, a training facility for a national sports team, and fun places to have a drink and play games.
Ballston Quarter
Home to all kinds of fun things to do in Arlington, Ballston Quarter is a unique shopping mall featuring a trendy food hall of local restaurants, a hip game bar for adults, and a brand new restaurant that doubles as an art gallery. Below are a few spots you don't want to miss: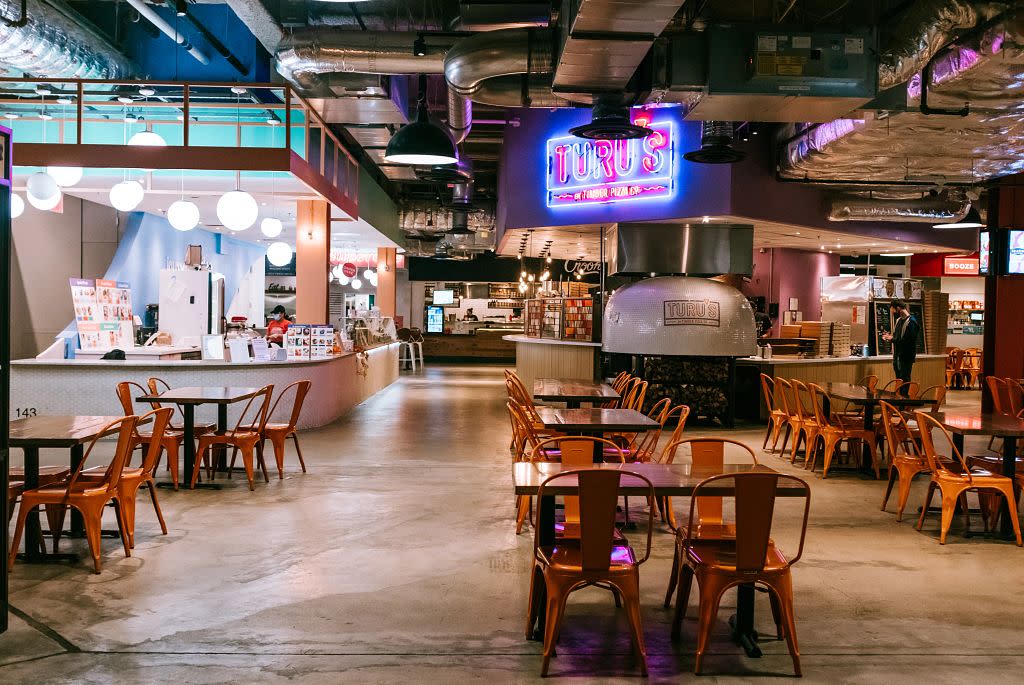 Quarter Market- This is the holy grail of food courts. A beautiful, exciting atmosphere featuring local food stalls, the Quarter Market is the perfect place for adventurous eaters looking for top notch eats from around the world.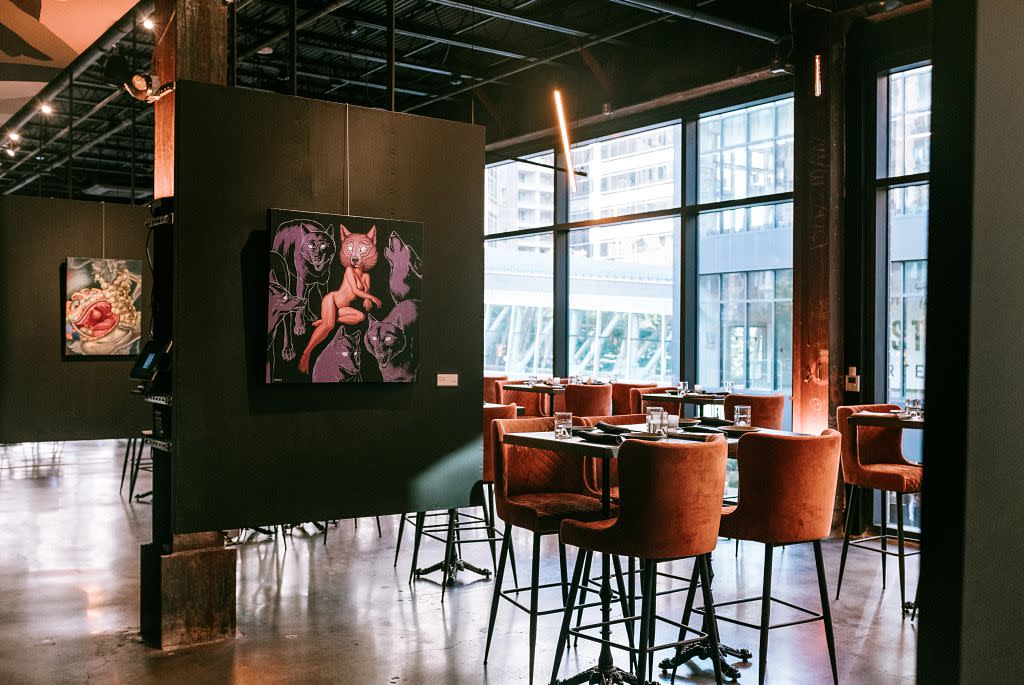 WHINO- This brand new bar and restaurant is housed in an open concept space with high ceilings and large mural installations creating an all around refined, chic vibe
Copa Kitchen and Bar- Are you a Spanish soccer fan? If so, this Spanish themed soccer bar is for you. Even if soccer isn't your passion, Copa Kitchen and Bar will still give you a taste of Spanish culture and the excitement behind the game.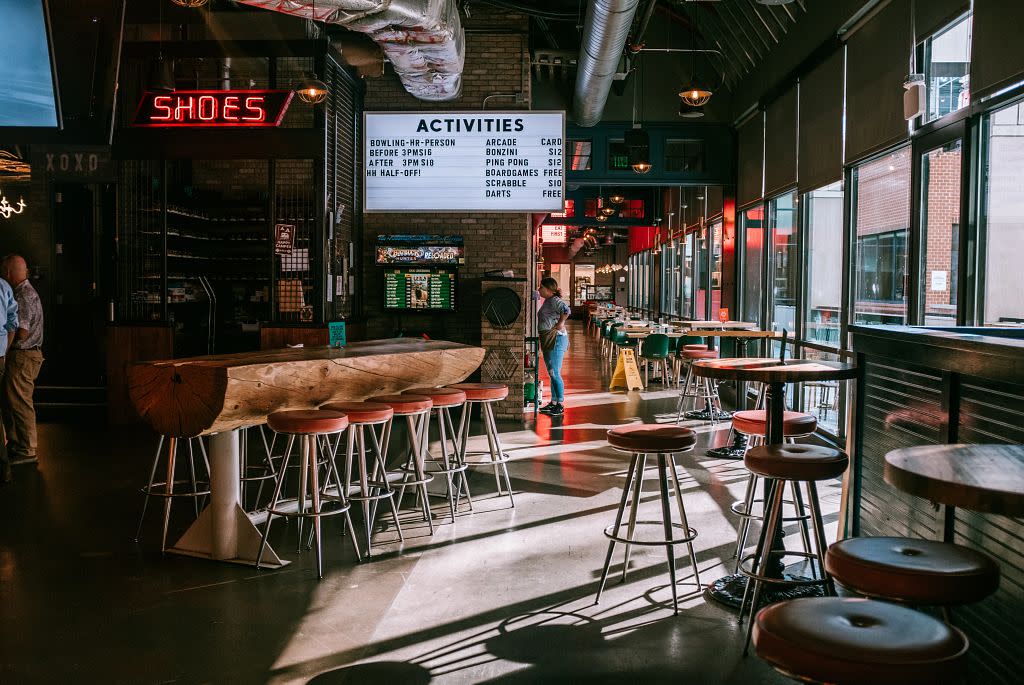 Punch Bowl Social- Although Punch Bowl is a game-bar chain and can be found in other big cities, each one has its own personality. Ballston's version is a 3 floor wonderland of beautifully designed spaces where you can bowl, play darts, visit the arcade all with a tasty cocktail in hand and delicious food to boot.
Other Awesome Spots to Eat & Drink
Bronson Bierhall- A German-themed beer hall with an American twist. Stop in for some tasty German-inspired eats, communal tables and great beer.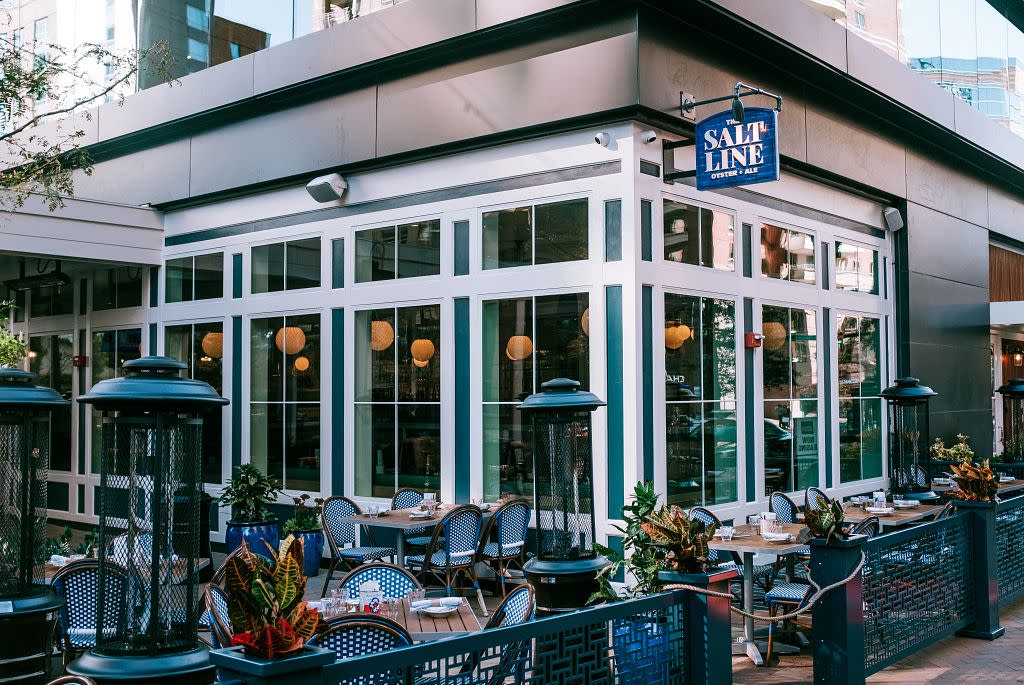 The Salt Line- Beautiful New England style restaurant highlighting the bounty of the Chesapeake through traditional New England inspired dishes. Oh, and local oysters, lots of local oysters.
Good Company Doughnuts & Café- A local cafe specializing in hand cut doughnuts- known to be the best in town! Plus coffee, breakfast and lunch.
Grand Cru Wine Bar and Bistro- A quaint, European-inspired atmosphere coupled with upscale food and an expansive wine list.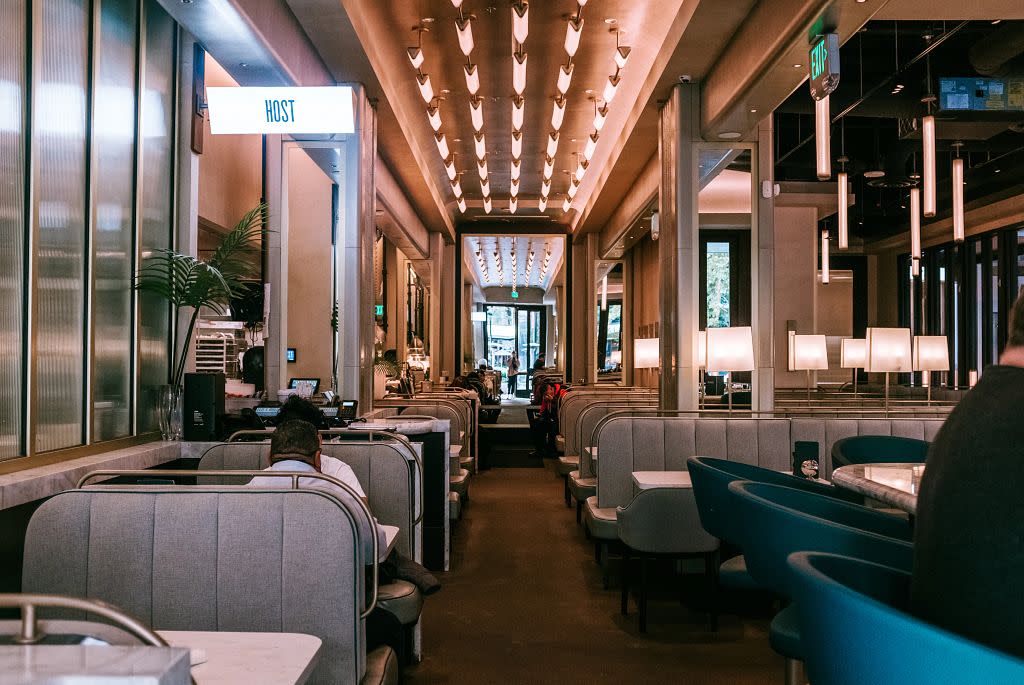 Ted's Bulletin- A modern, stylish space with a fun, creative menu. Stop in for happy hour and try some bacon cheeseburger empanadas, chicken parmesan sliders and awesome craft cocktails.
SER- Colorful and bright, this Spanish-inspired eatery is a true testament to Spain's love of food and drink. The chefs at SER hope to take you on a gastronomic journey through the many regions of Spain while keeping it Simple. Easy. Real - aka SER.
Ballston Local- A new bar and restaurant in a casual-chic setting with trivia, live music and events.
This iconic iceplex plays host to the Washington Capitals during practice which is always open to the public. Come by and watch or stop in during freeskate where visitors have the rink to themselves!
CLARENDON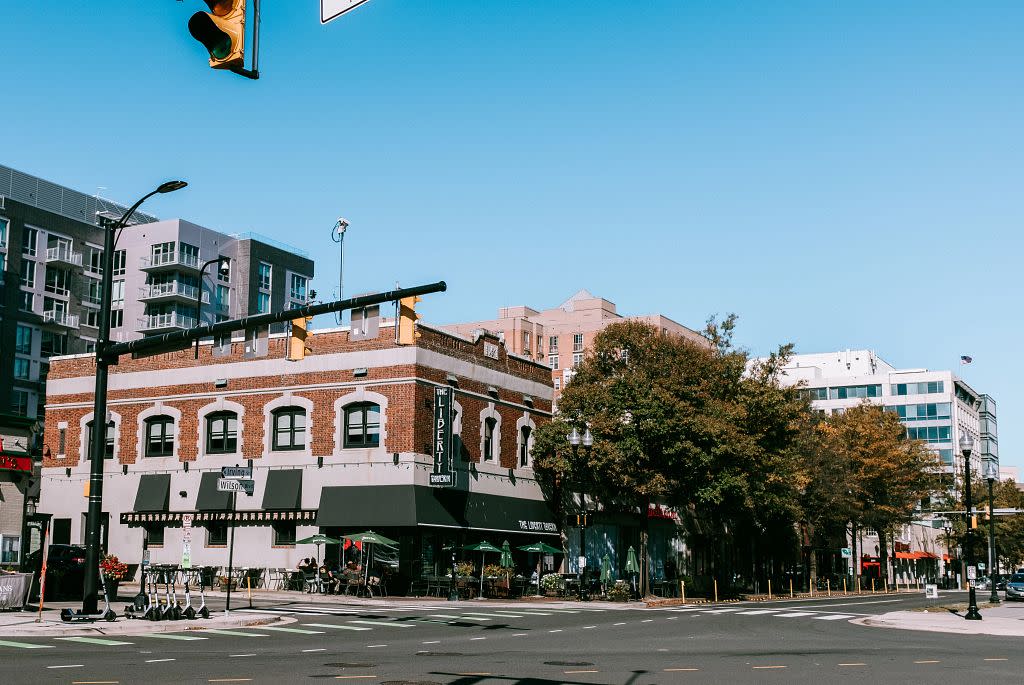 Located in the heart of Arlington, the Clarendon neighborhood is Arlington's premier dining, shopping, and nightlife destination. The area is known for its "urban chill" vibe as well as the perfect stop for dining of all ages and a popular nightlife scene for the young professional crowd. 
Coffee & a Show
Clarendon is home to a unique coffee shop called Kino Coffee. This comfy coffee shop not only serves up some of the highest rated coffee around but it also doubles as a pop-up cinema screening independent films.
Eat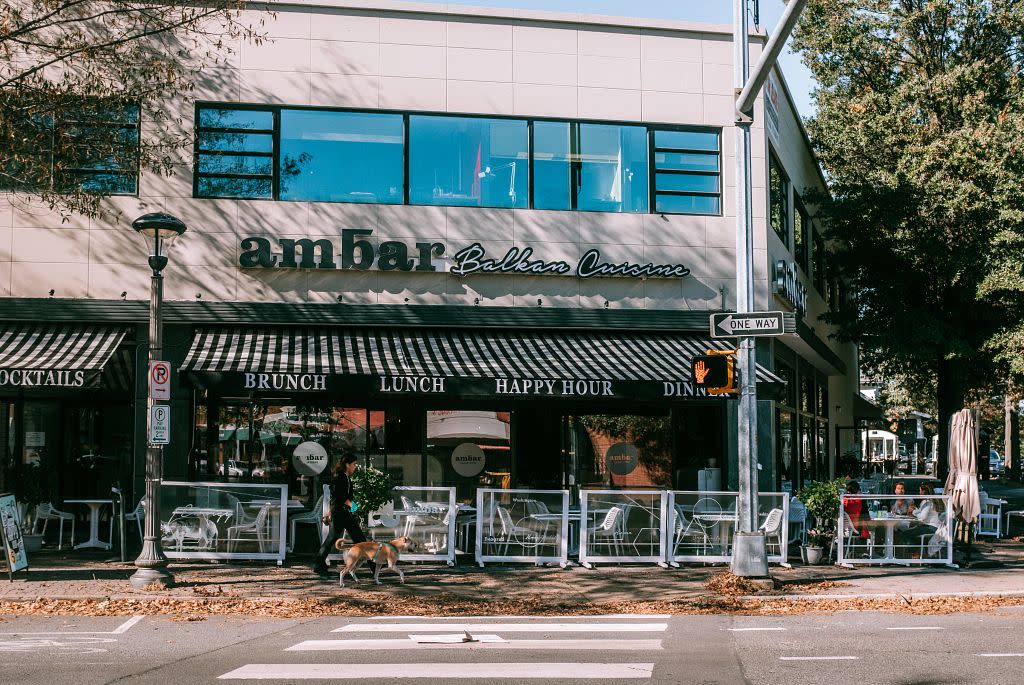 Ambar- Ambar is an award winning Balkan restaurant coveted by locals and visitors alike. Here you'll find amazing food and cocktails in a light and airy setting with lots of greenery.
Cava Mezze- A self-proclaimed "neighborhood Greek hangout", Cava Mezze features a beautiful, industrial interior perfectly complemented by some of the best Greek-inspired cuisine you can find stateside.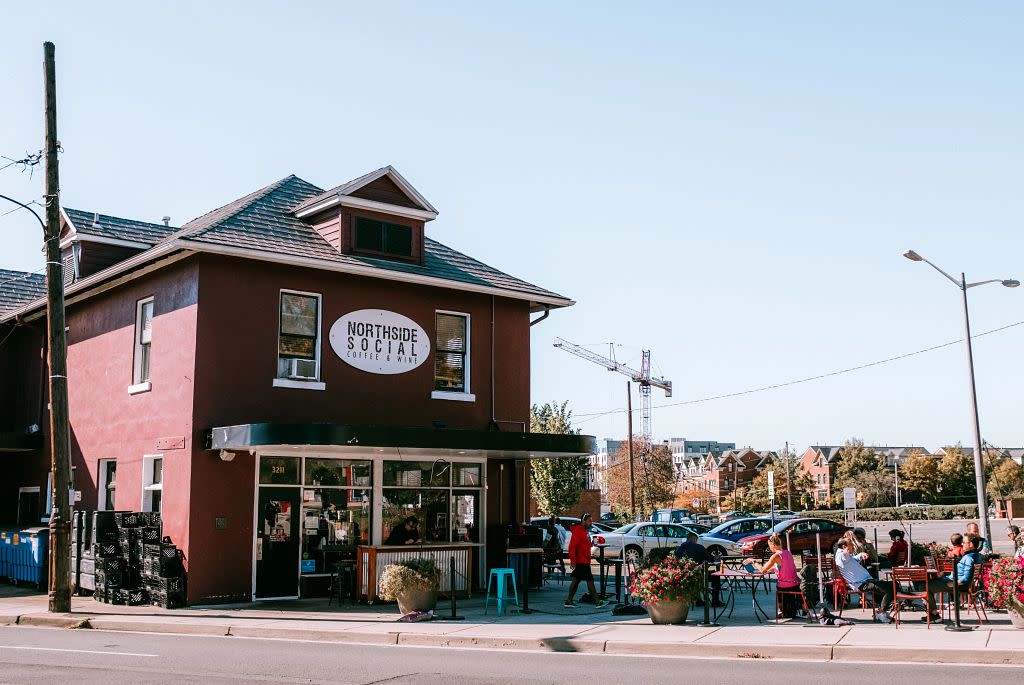 Northside Social- The ultimate roadside cafe and wine bar, Northside Social is a popular, casual spot loved by locals and great for coffee, wine or a nice meal.
The Liberty Tavern- Located in a restored, historic building this multi-level pub includes a casual atmosphere on the first floor and a more upscale vibe upstairs. They have happy hour everyday and nightly food specials plus homemade breads, pastas and sausages.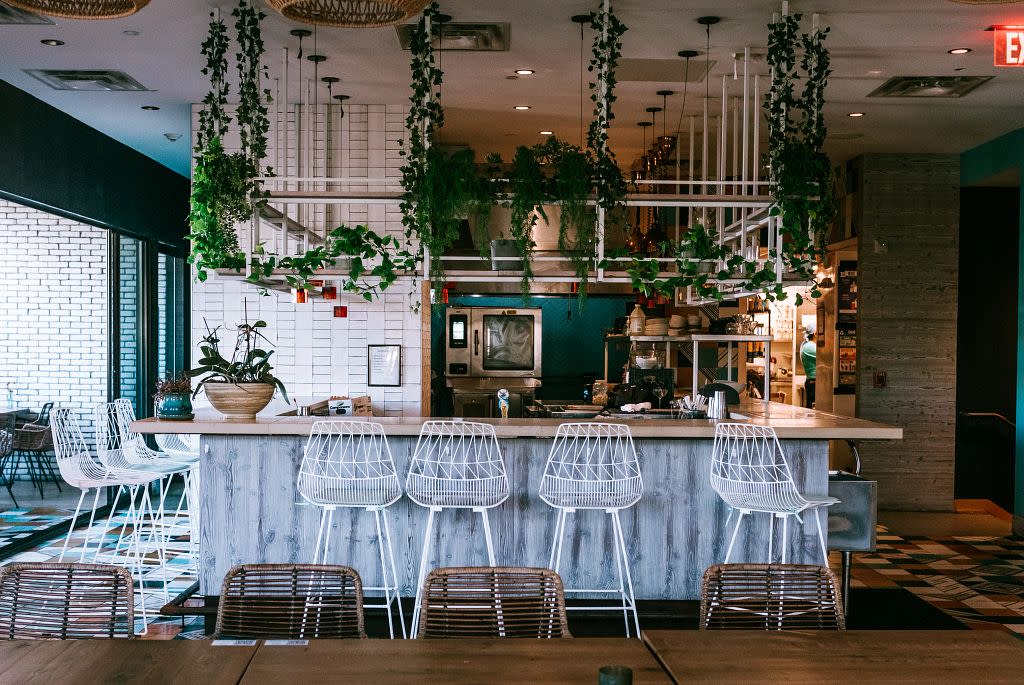 TTT- Top-notch three-story Mexican restaurant with killer rooftop views. 
Drink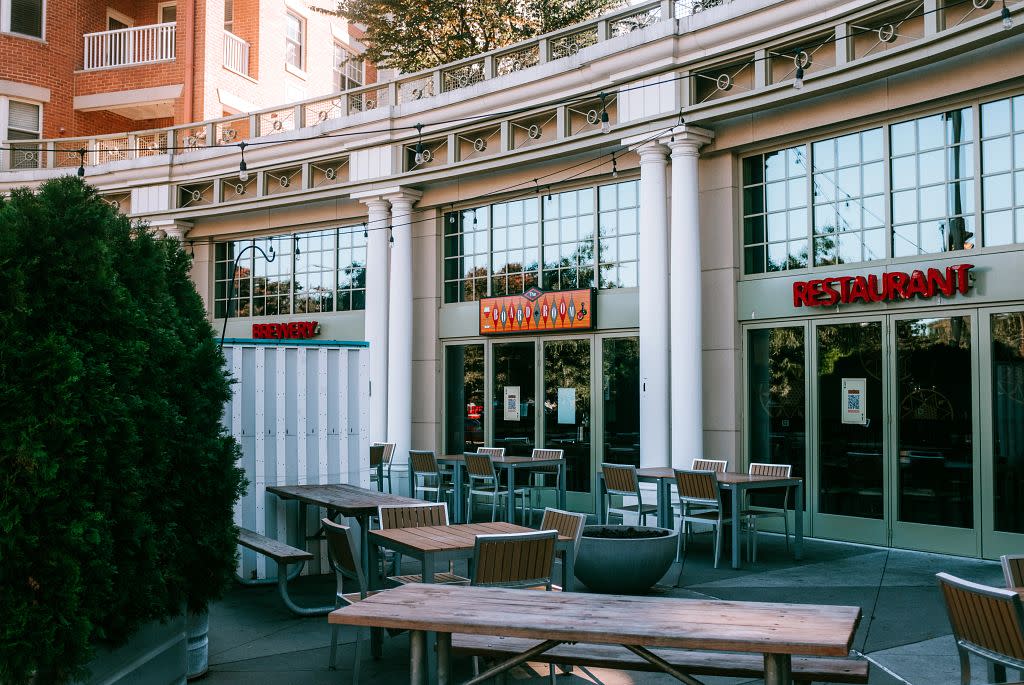 Board Room Game Bar and Brewery- An award winning brewery plus a game bar, what's better than that? Come in for trivia on Tuesdays or a variety of board games every other day, plus tasty beers.
Ms. Peacock's Champagne Lounge- Hands down the chicest cocktail lounge around, Ms. Peacocks takes you back in time with plush, mid-century furnishings and timeless libations.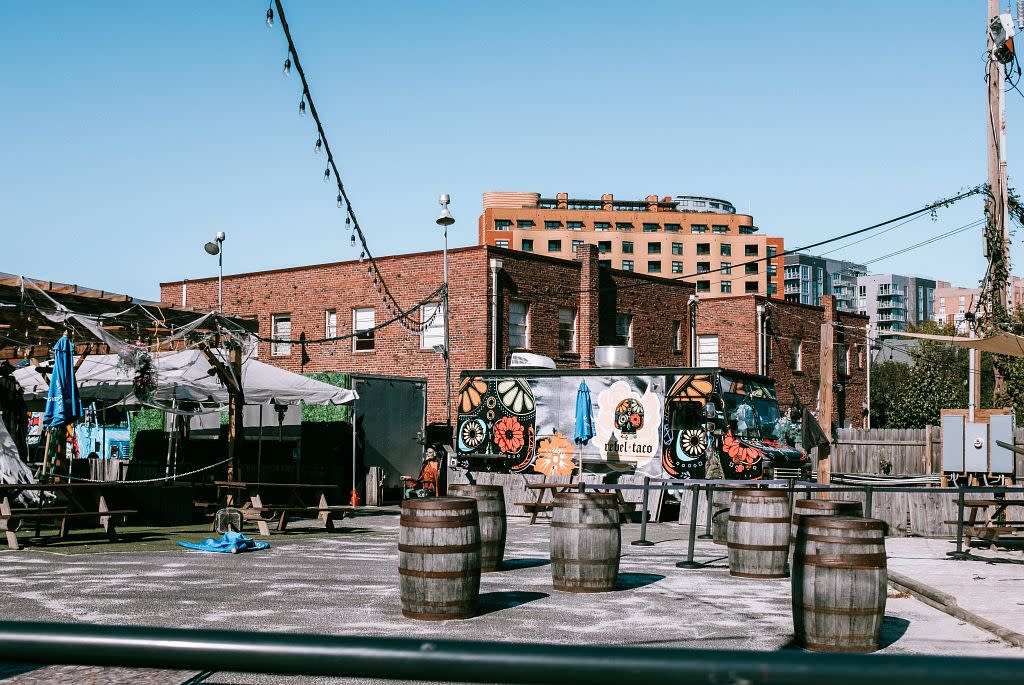 The Lot- A unique outdoor space featuring multiple container bars, food trucks, cabanas, a tiki bar and a rooftop lounge plus special events.
Screwtop Winebar- Screwtop is a casual wine bar and cheese shop and one of the top things to do in Arlington for wine lovers. Stop in for a wine tasting with the knowledgeable staff or grab a bottle and cheese board for an easy afternoon treat.
CRYSTAL CITY, NATIONAL LANDING
Made up of three bustling neighborhoods - Crystal City, Pentagon City and Potomac Yard (Alexandria) - National Landing is home to Amazon HQ2 and plenty of fun things to do in Arlington, particularly eat, drink, and relax. Crystal City is the perfect neighborhood for strolling from coffee shop to restaurant to brewery or having a picnic in the park with a view of D.C. and planes taking off overhead.
Stop on 23rd Street South for a Bite to Eat & a Drink
23rd Street South is lined with local bars and eateries inspired by international cuisine. Take a stroll down the block and pop into whatever stands out to you! Here are a few of our favorites: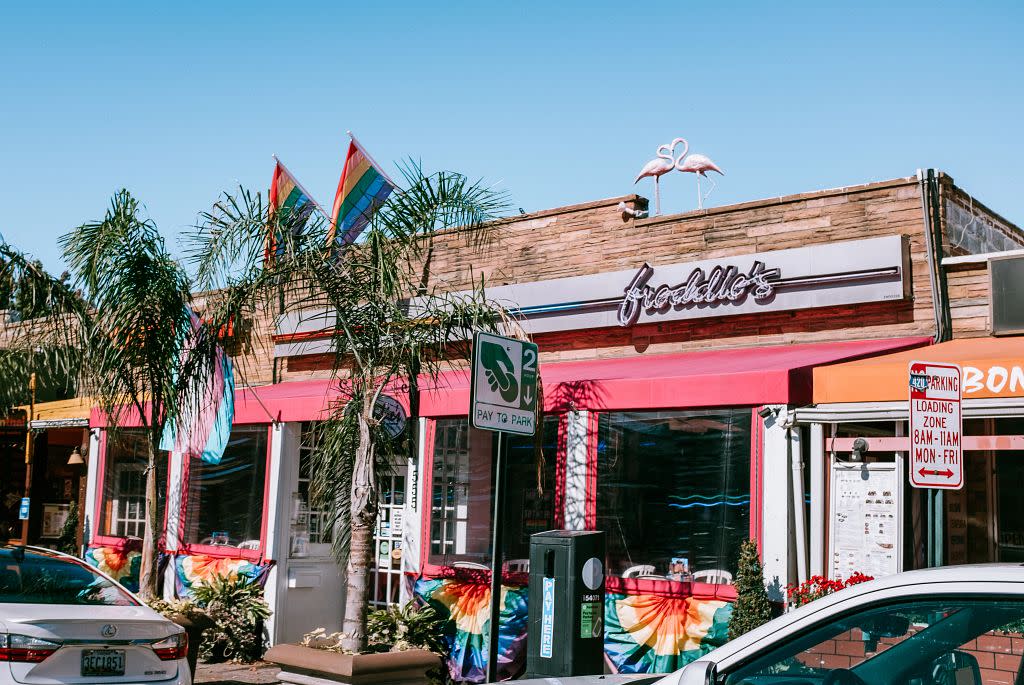 Freddie's Beach Bar- Colorful and welcoming, Freddie's Beach Bar is Northern Virginia's most well-known LGBTQ+ friendly restaurant and bar. Come in for karaoke, drag shows, bingo night and an award-winning brunch.
Crystal City Sports Pub- A casual, cost-effective option, Crystal City Sports Pub is a staple and the perfect place to watch college football in an exciting atmosphere!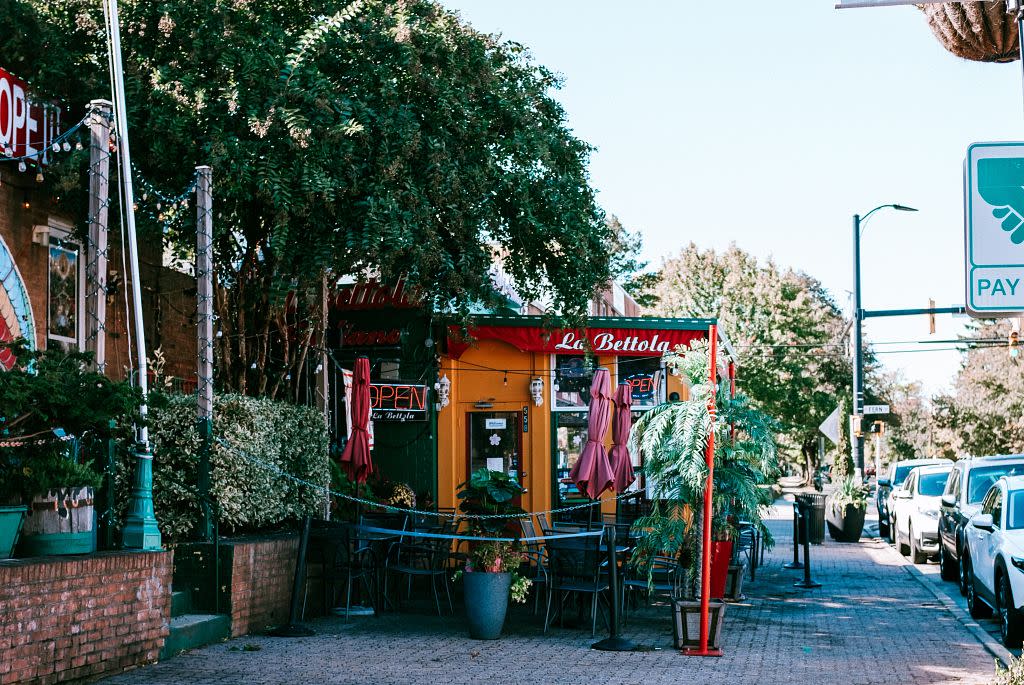 La Bettola Italiano- Fun, casual environment offering up Italian staples with red checkered tablecloths and outdoor seating.
Enerja- Delicious Ethiopian & Eritrean cuisine in a casual setting with a patio.
Stroll Down Crystal Drive
Just across Richmond Highway headed toward the airport you'll find Crystal Drive, a lively street lined with modern buildings, cafes, and restaurants as well as a nice park for a casual lunch outside. Here are some notable stops: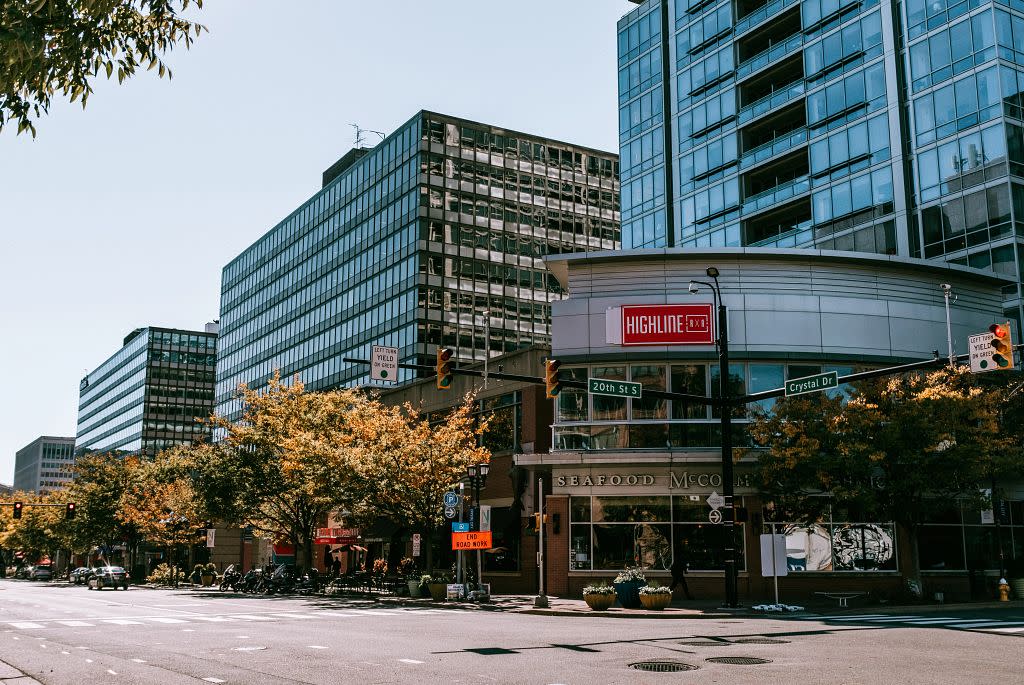 Highline RxR- Stylish and bright, this open beer hall has over 40 beers on draft, games and tasty bites.
The Freshman VA- A coffee shop that turns cocktail bar whenever you might need, The Freshman is a welcoming environment where you can get work done on the go and stay for a cocktail. Their all-day menu consists of fancy toasts, small plates, soups, salads and sandwiches made from high quality, local ingredients.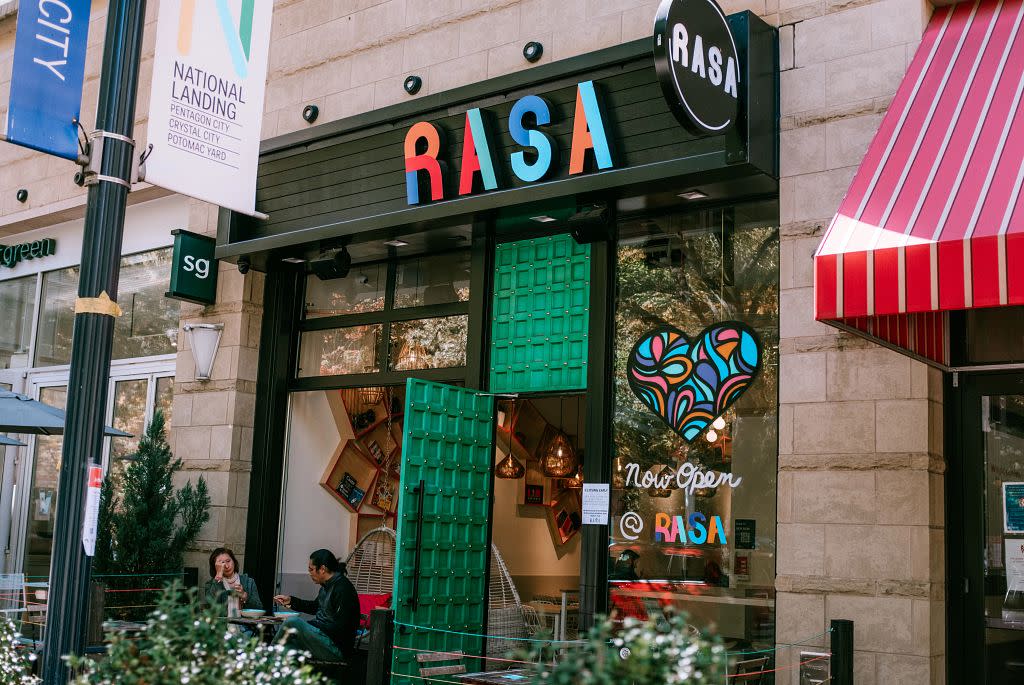 Rasa- A modern take on classic Indian dishes, the owners of Rasa want to share the diversity that exists within Indian cuisine and break through the misconceptions that Indian food equals curry. Plus, the digs are casual and super chic.
Crystal City Waterpark featuring Peruvian Brothers at the Stand- Crystal City Waterpark is a classic park with a beautiful water feature with lots of seating, tables, and giant chess- great for taking a load off. While you're there be sure to stop by Peruvian Brothers at the Stand- a food stand serving up traditional Peruvian ingredients and flavors, handmade with love.
Have a Picnic at Gravelly Point
A beautiful, spacious park with views of Washington D.C., Gravelly Point is the perfect place for a casual stroll or a picnic. Located right next to Reagan National Airport, you also have a great perspective to watch planes take off.
ROSSLYN
Just a hop, skip and a jump from Washington D.C., Rosslyn is known for its spectacular views of the D.C. skyline, myriad of dining options and its lively, urban vibe. Visitors can walk across the Key Bridge to Georgetown or admire the D.C. views from the Marine Corps War Memorial.
Eat & Drink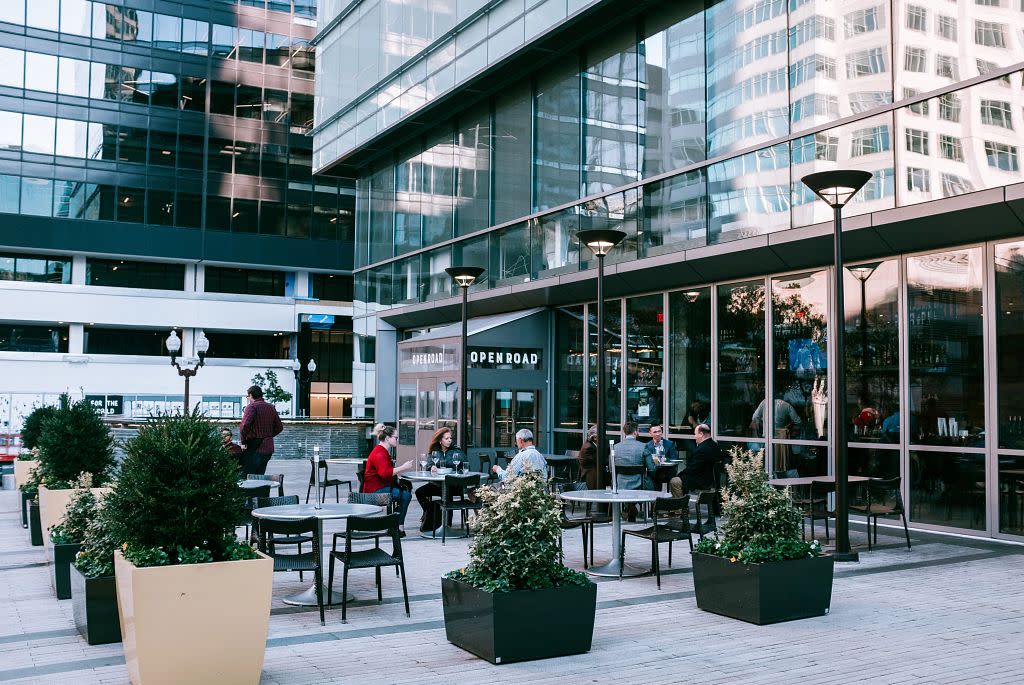 Open Road- Stylish and modern, this updated, all-American eatery has a passion for music and the spirit of the open road. Come in for a delicious meal, local beer, or a taste from their extensive bourbon and whiskey list.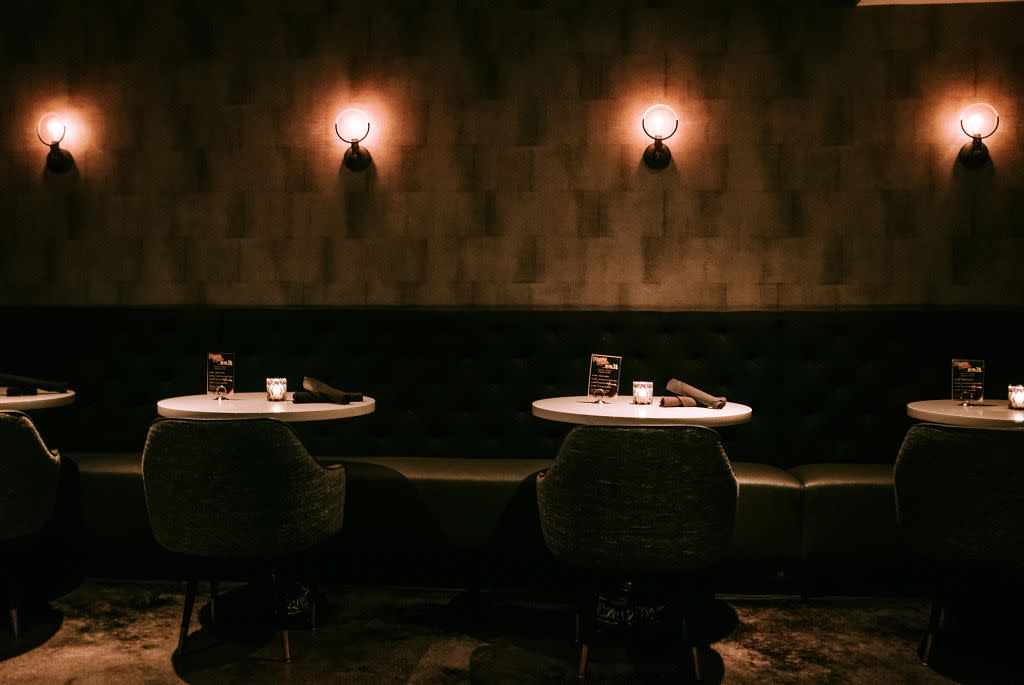 Salt– A speakeasy of sorts located directly under Open Road, Salt is a sneaky underground cocktail lounge with dark, romantic vibes and a killer cocktail list.
Barley Mac- This American bistro prides itself on its extensive list of specialty liquors and creative twists on American comfort foods. Plus the industrial chic setting is spacious making it great for groups of all sizes.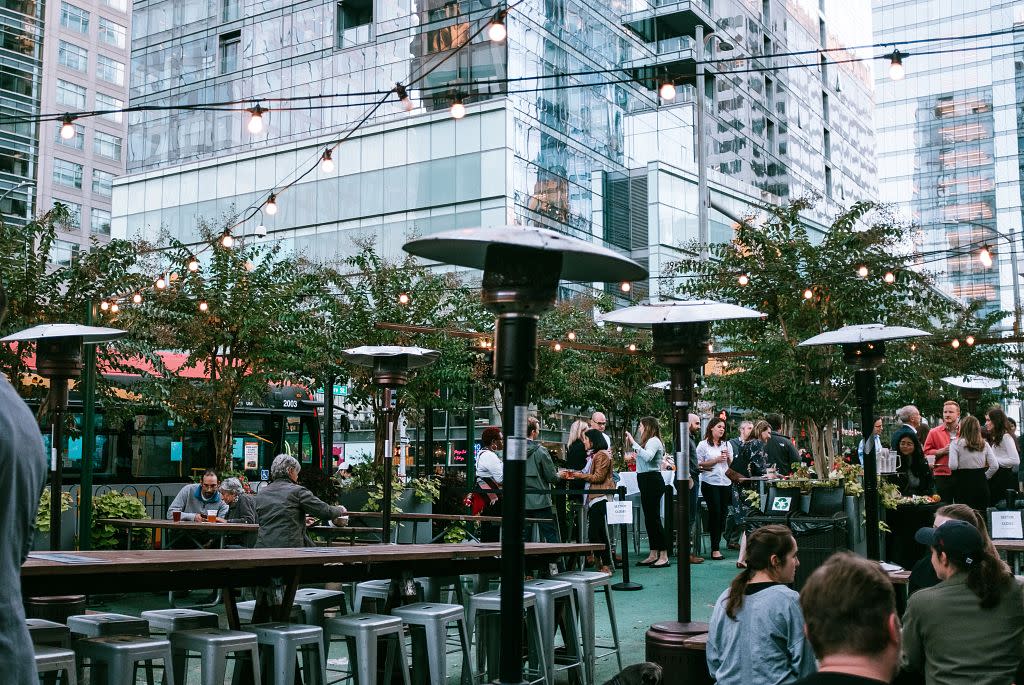 Continental Beer Garden- A popular spot for beers after work, this mechanic shop turned beer garden is the perfect spot for a casual beer (or glass of wine or cocktail) with an urban vibe in the heart of Rosslyn.
Mele Bistro- This spot really sparkles. No really, it sparkles. Decked out in Christmas lights as far as the eye can see this fun Italian eatery has the ultimate vibrant atmosphere with tasty Italian dishes to boot.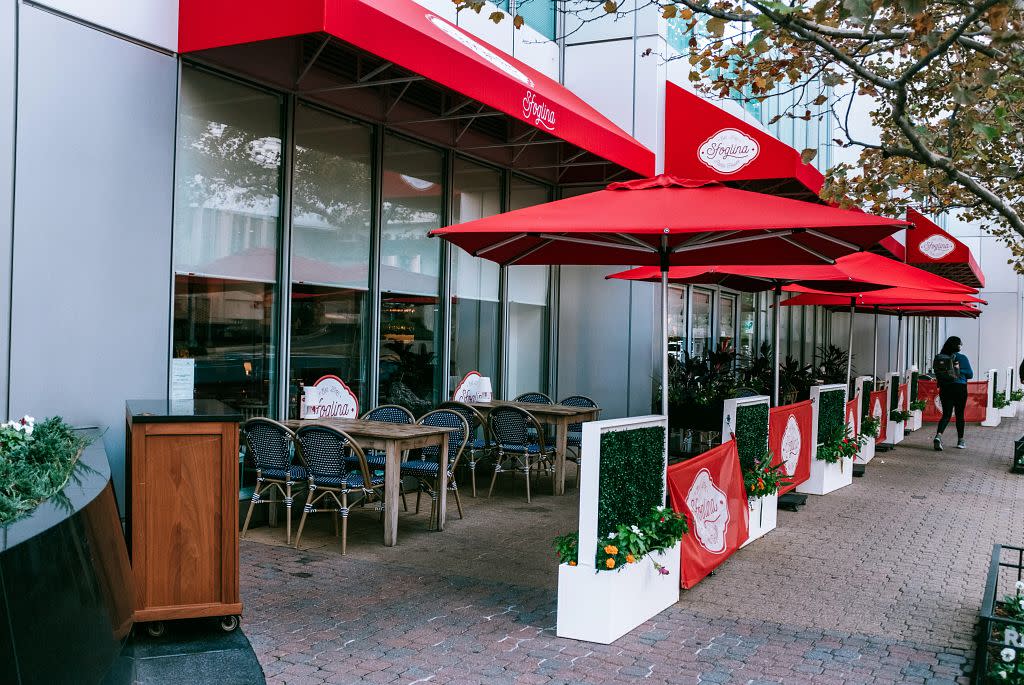 Sfoglina- latest outpost of renowned chef and restaurateur, Fabio Trabocchi. Featuring fresh-made pasta, stellar wine list and rooftop dining with DC views available.
Pho 75- This low-key, cash only spot serves up the best pho in the area and is top rated by locals.
Tacos El Chilango- Looking for a quick pick me up? Stop by this legendary roadside food truck for the most coveted tacos in Arlington.
Gateway Park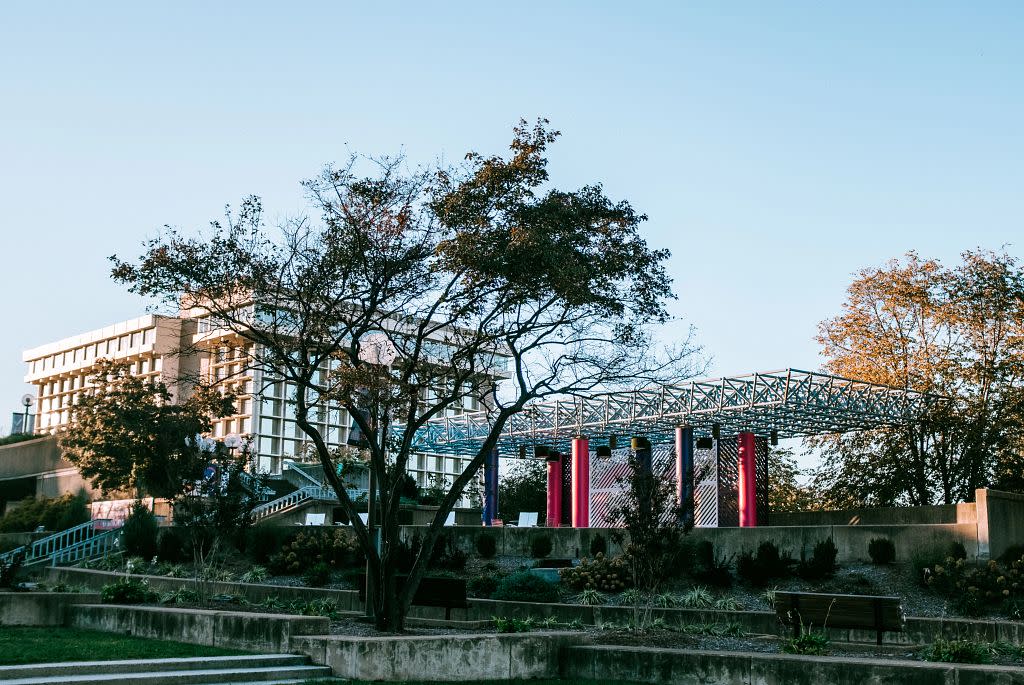 Gateway Park is a beautiful 3-acre park with fountains, gardens, a dog park and an amphitheater that hosts a variety of events year round including the Rosslyn Jazz festival. 
Rosslyn's Award-Winning Public Art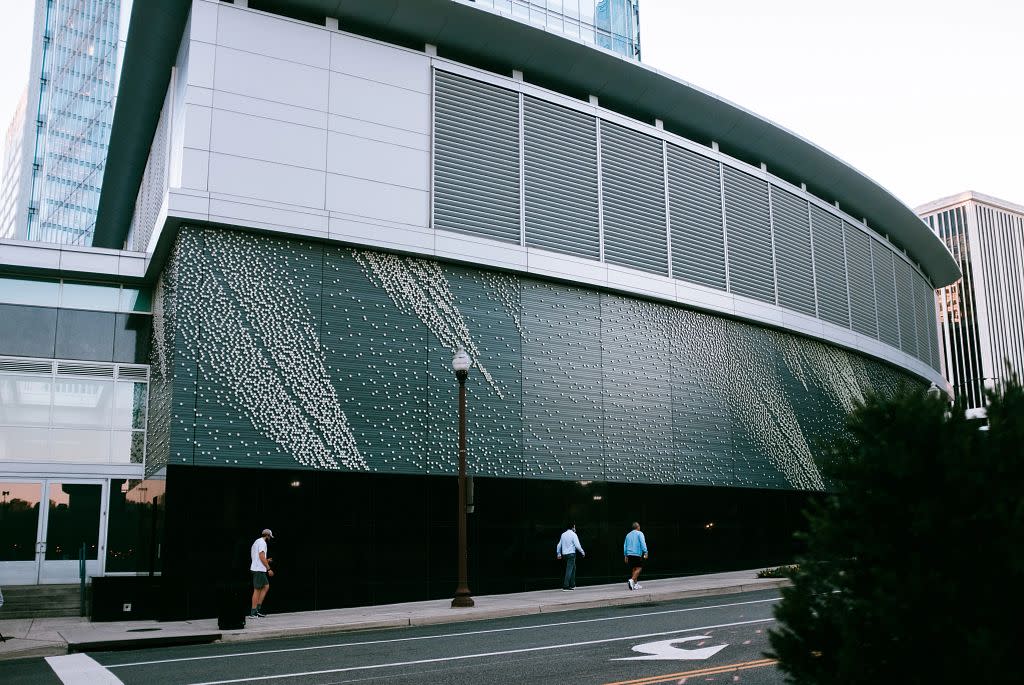 Stroll around town and take a look at the neighborhood's award winning public art, some of which is literally built into the architecture. If you are a fan of public art, this is one of the best things to do in Arlington and an awesome way to explore the artistic culture of the city.
This article was written by Hannah of Bad Tourist Lifestyle & Travel Blog, a Virginia native who is passionate about local art, food and culture- the essentials that make a place what it is.