If you're in search of colorful blooms blanketing the surrounding landscape and lush green canopies overhead, you'll love the notion of beautiful spring drives through Virginia. Beginning in Coastal Virginia, these drives include history and beauty, and leave you feeling a little more carefree.
Colonial Parkway: Early American History
Photo Credit: Bill Crabtree Jr.
Colonial Parkway is a 23-mile run through America's Historic Triangle, connecting Historic Jamestowne, Jamestown Settlement, Colonial Williamsburg, Yorktown Battlefield, and the American Revolution Museum at Yorktown. The drive is maintained by the National Park Service and is free from commercial development. Dogwood, Redbud, and more bloom along the drive, and the James and York Rivers are additional highlights. Don't miss out on these notable attractions off the Colonial Parkway:
Route 13: Virginia's Eastern Shore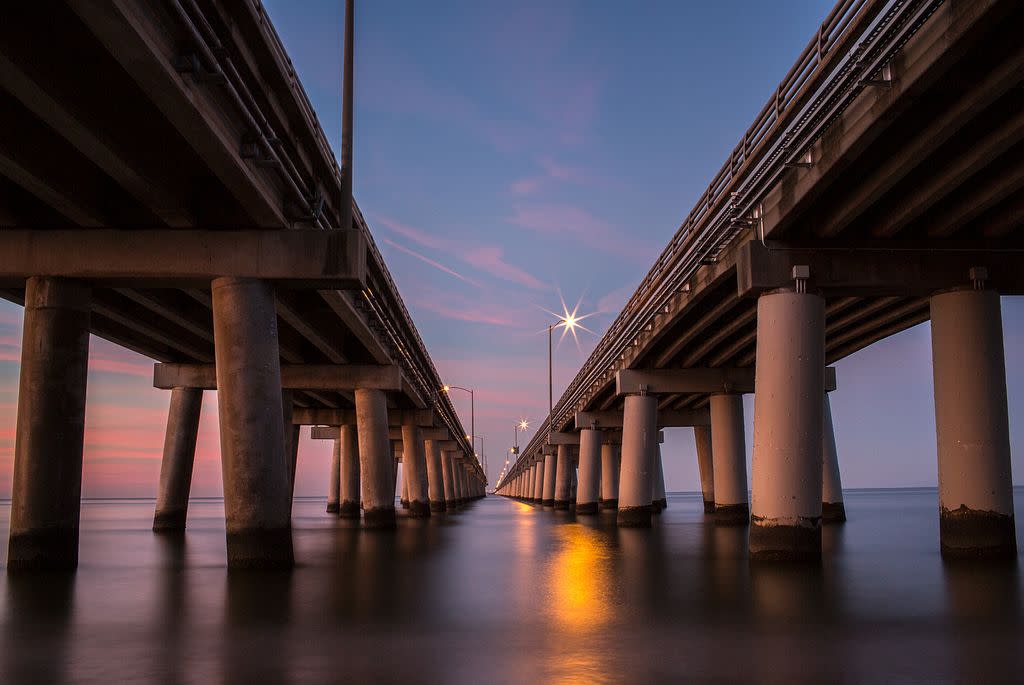 Cross the Chesapeake Bay Bridge-Tunnel, an architectural wonder, to access Coastal Virginia's Eastern Shore and then it's Route 13 all the way to Maryland ... with a stop-off or two as you go. Really take your time and enjoy what's just out of sight:
Route 5: From Capital to Capital
Photo Credit: Big Orange Frame
Historic plantations are plentiful along the James River and Route 5 from Williamsburg to Richmond. Not all are open to the public all the time, so call ahead if visiting one is part of your plan. These are a few must-see stops during spring along Route 5:
Route 10: From Smithfield to Surry
Photo Credit: Elly Condit
Route 10 from Smithfield to Chippokes State Park runs on the south side of the James River. Enjoy a waterside meal at Smithfield Station and then explore the shops of this historic ham hamlet before heading northwest to Bacon's Castle, the 1665 Jacobean mansion and oldest brick structure in British North America. Bacon's Castle is so named for Nathaniel Bacon of "Bacon's Rebellion" in 1676. Nearly 350 years of history are interpreted at the site by way of tours of the 9,600 square foot mansion and 40-acre plantation. Just down the road is Chippokes State Park, a working farm that dates to 1617. Tour the antebellum mansion and check out the antique farm and forestry equipment, too. If you have time to spend, stay overnight or take to the trails for hiking and biking. Here are a couple of ideas for your itinerary if you're following Route 10: Wanderlove Road Trip Route to plan your next coastal adventure! Which coastal route is your favorite to drive at a leisurely pace and enjoy a day or weekend? Leave a comment to let everyone know.