What perfectly pairs with the crisp air of fall in Virginia? Biting into a delicious, juicy apple. There are fall festivals, numerous cideries, and over two dozen orchards throughout Virginia, all serving Virginia-grown fruit or products made from the apples. Infuse some fall flavor into your calendar with a visit to a few of these apple-centric destinations.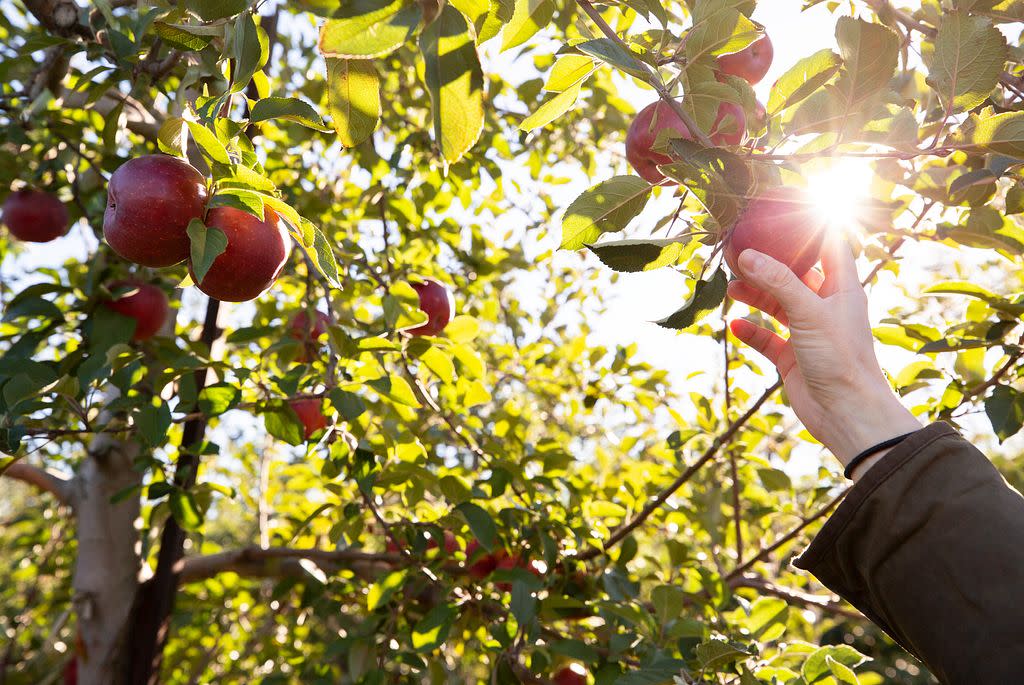 —ORCHARDS—
The dates for picking apples at these orchards varies, so make sure to contact them individually to get information on the picking schedules and seasonal availability.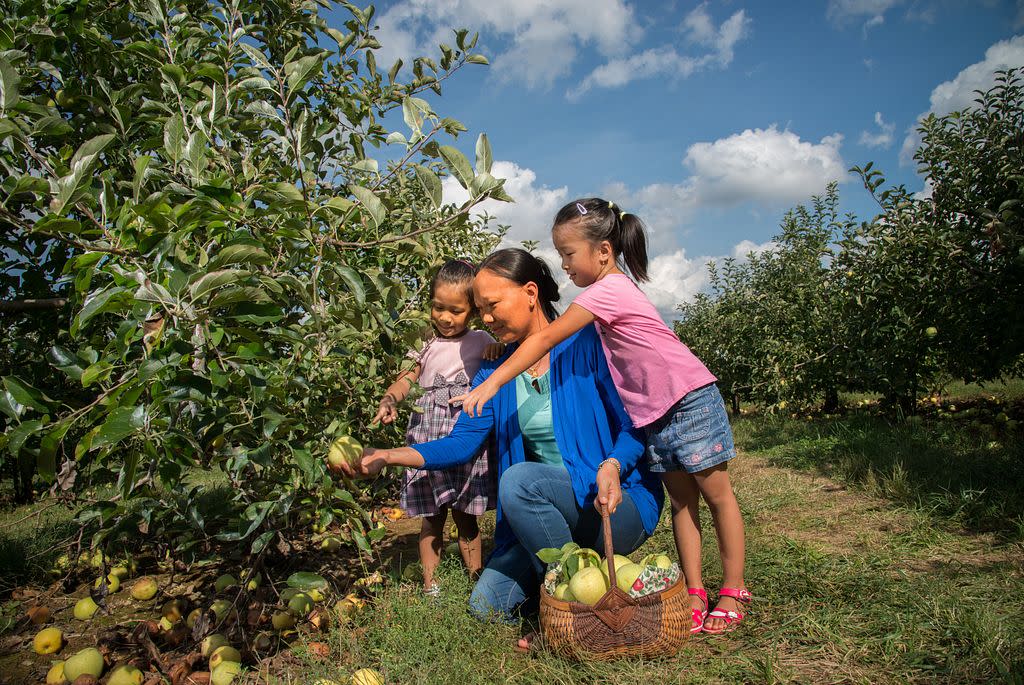 photo credit: Robert Harris, @robertharris
—CIDERIES—
Hard ciders have slowly been on the rise in Virginia, utilizing the prevalent fall fruit to craft enjoyable adult beverages. Visit a few cideries around the state to taste test the results.
—APPLE FESTIVALS—
These festivals are filled with everything apple, from fresh-picked fruit to homemade apple butter, sauce, and ciders.
Graves' Mountain Apple Harvest Festival—Syria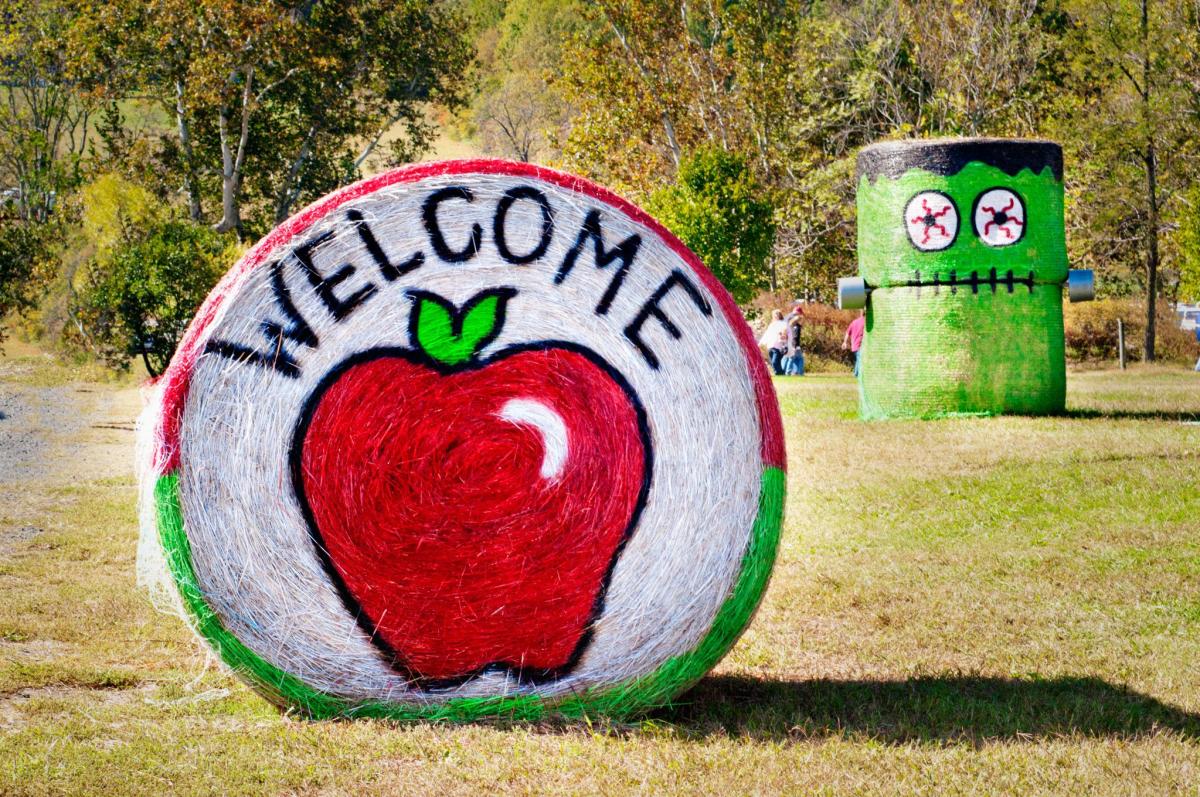 photo credit: Christopher Hunter Photography
Dates: First three weekends in October;  check website for updates
One of the longest-running apple festivals in Virginia is the Graves' Mountain Apple Harvest Festival, celebrating over 50 years. The area is surrounded by rolling mountains, and during the fall, the hills are blanketed in gorgeous fall colors. You can pick your own apples at the festival or purchase them pre-picked. In addition to fresh apples, you can get every kind of apple dish imaginable at the festival, such as apple butter made right in front of you. Take an educational tour of the farm property, get through the hay maze, jump on a hay ride, or climb the festival's famous "hay mountain" with the kids. Leashed pets are welcome to attend this annual festival.
Apple Festival at Drumheller's Orchard—Lovingston
Dates: September 30-October 1 and October 21-22, 2023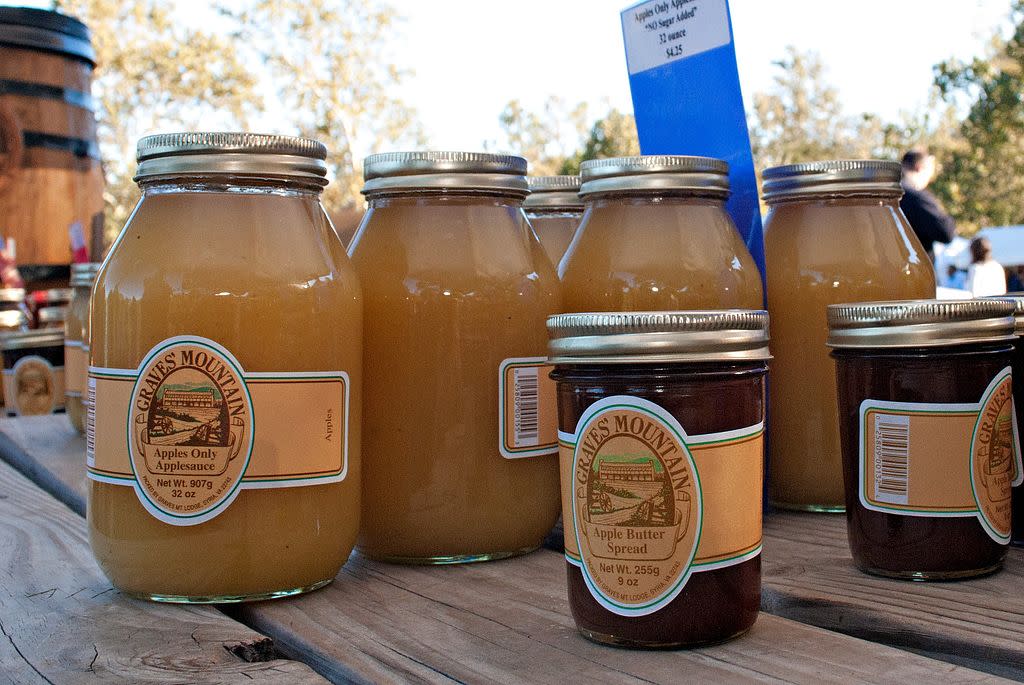 photo credit: Christopher Hunter Photography
At the Apple Festival at Drumheller's Orchard, you'll sample apple butters, ciders, and many more apple dishes and drinks made from the fruit grown at the orchard, as well as other Virginia favorites like country ham and locally made barbecue. Pets are welcome, and the kids will love the exciting activities available to them, including a corn maze, pumpkin patch, bounce castle, hayrides, and non-stop live entertainment.
Shenandoah Valley Apple Harvest Festival—Clearbrook
Dates: September 16-17, 2023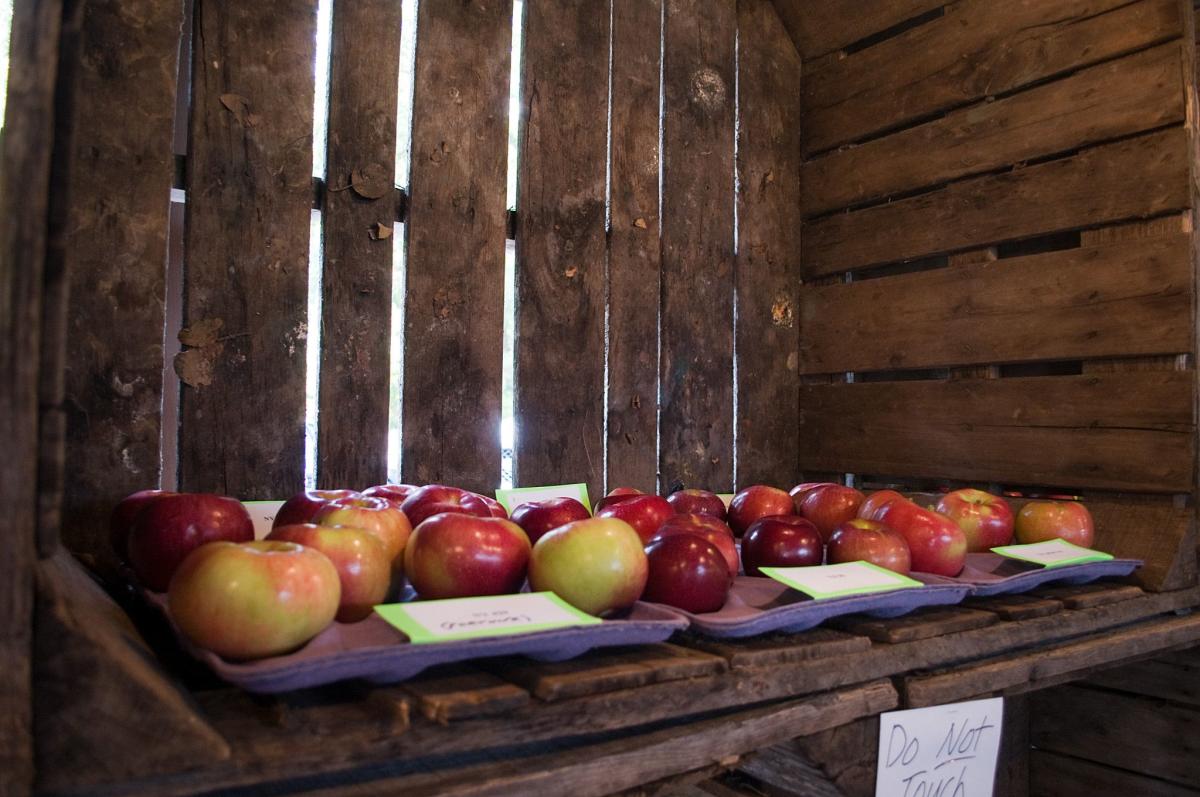 photo credit: Christopher Hunter Photography
Every visitor receives a free apple when they come to the Shenandoah Valley Apple Harvest Festival, ensuring no one misses out on the crisp treats. Want more apple? Register for the Apple Pie Eating Contest, the baking contest, or learn how apple butter is made at the festival. Shop crafts made by local artisans and discover the many different varietals of Virginia apples at the "Apple Theme Arena". Pets are welcome to the festival, and kids have plenty of entertainment, including face painting and an inflatable bouncy castle. Adults can purchase hard ciders, craft beers, and Virginia wines to pair with the seasonal foods available at the festival.
Apple Harvest Festival at Marker-Miller Orchard—Winchester
Dates: October 7*8, 2023
With over 20 apple varietals available, the Apple Harvest Festival held at the Marker-Miller Orchard has plenty to offer apple enthusiasts. You can pick your own apples in the orchards, buy hand-selected fruit, and purchase virtually every apple product at the festival. Find homemade classic treats like fresh apple cobbler or unusual items like apple cider slushees. Take the kids for a ride on the "Cow Train" or explore the orchard's playground complete with a Kiddieland Zone. Wagon rides and live music happen continuously during this two-day festival.
Richards Apple Harvest Festival—Middletown
Date: October 15, 2023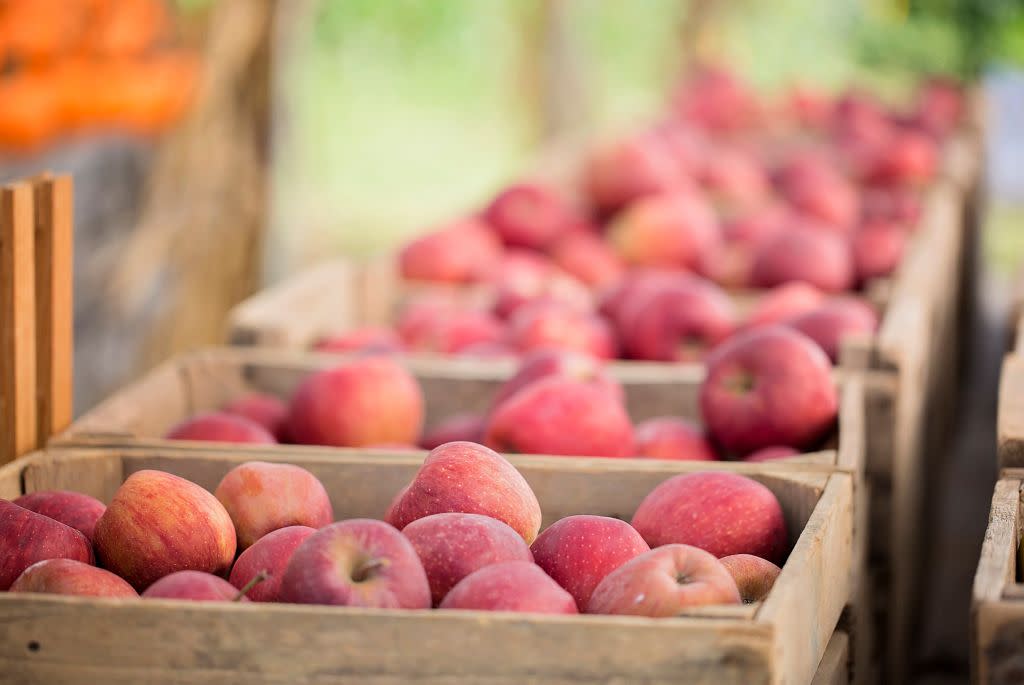 photo credit: Beverly Smith
The Richards Apple Harvest Festival has all your apple favorites made from several Virginia varietals, as well as classic fall foods like Brunswick stew to eat while you walk through the fruit market. Virginia wines are also available for visitors to taste and purchase. The children will love touring the grounds on the farm's wagon, taking a spin on the "cow train" rides, and petting the local farm animals at this annual apple festival in Middletown.
Celebrate the arrival of fall with a trip to some of these apple-themed festivals, orchards, and cideries. What is your favorite destination to sample Virginia abundant apple products?