Wanderlust is defined as a strong desire to travel, but here in Virginia, we call that feeling WanderLove. Planning an epic road trip is a great way to explore Virginia's endless beauty, from its pristine beaches to the scenic curves of its storied mountains. To help you plan your next vacation out on the open road, we share a few of the most scenic and adventure-filled routes through the Commonwealth, including the best outdoor adventures, iconic sites, restaurants, and lodging options to add to your itinerary.

The Crooked Road: Virginia's Heritage Music Trail is a driving trail through Southwest Virginia that takes you through one of the most scenic and culturally unique regions of the United States. It also takes you through some of the most musically significant areas in the U.S. for Bluegrass and Traditional Mountain Music. The trail itself is more than 300 miles, including more than 60 cultural music venues across 19 counties, four independent cities, and more than 50 towns. Many of the venues and institutions that make up the Crooked Road experience have been in existence for years; however, the Crooked Road initiative was launched in 2003 as an effort to link these opportunities together into a more coordinated tourism experience for the traveling public. The Crooked Road helps a traveler recognize a variety of activities while visiting.  From shopping to outdoor recreation, to cultural or historic attractions, the Crooked Road helps attract tourists, grow businesses, and improve Southwest Virginia's quality of life for local residents. Experience first-hand for yourself with the following suggestions when you visit.
—DAY ONE—
Arrival into Bristol Tri-Cities Airport, head into Bristol


Depart for Hiltons
photo credit: Cameron Davidson
Return to hotel in Bristol
—DAY TWO—
Depart for Abingdon
photo credit: Bill Crabtree, Jr.
Free time in Abingdon
Martha Washington Inn & Spa, photo credit: Sam Dean IG: @sdeanphotos
Possible stops:
Depart for downtown Marion
photo credit: Earl Neikirk IG account: @neikirkimage
Possible stops:
—DAY THREE—
Depart for Galax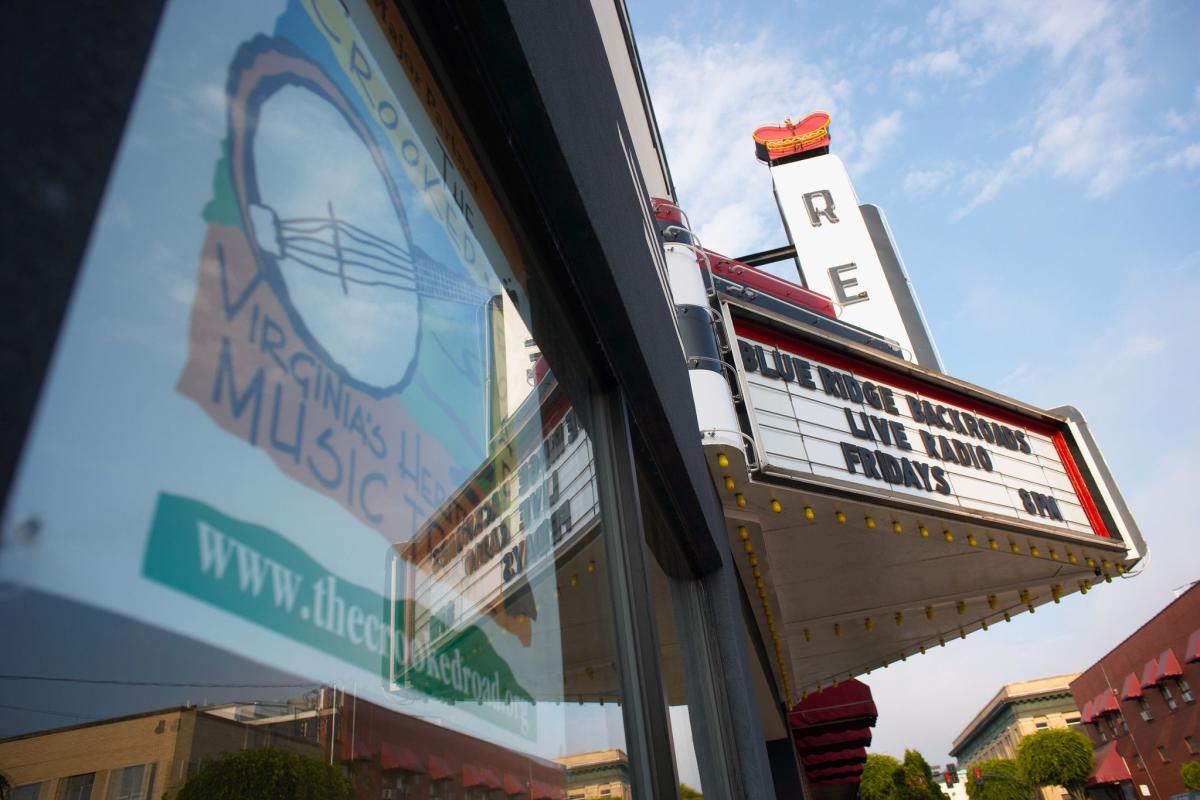 Photo Credit: Emily Miller
Depart for Floyd
photo credit: Brian Camp, IG account: @brian_k_camp
Looking for more WanderLove Road Trips to explore the Commonwealth? Follow these routes to plan your next road trip adventure!