Richmond's culinary scene is one of the most impressive in the Commonwealth, with dozens of nationally recognized restaurants that serve every type of cuisine imaginable and multiple James Beard award-winning chefs bringing unique dishes to the table. With new restaurants opening weekly, there is always somewhere new to eat in the capital city, but we have compiled a list that blends the tried and true dining destinations with the hottest new Richmond restaurants. Next time you're having trouble deciding where to eat in Richmond, use this restaurant guide to help point you in the right direction.
FOR BREAKFAST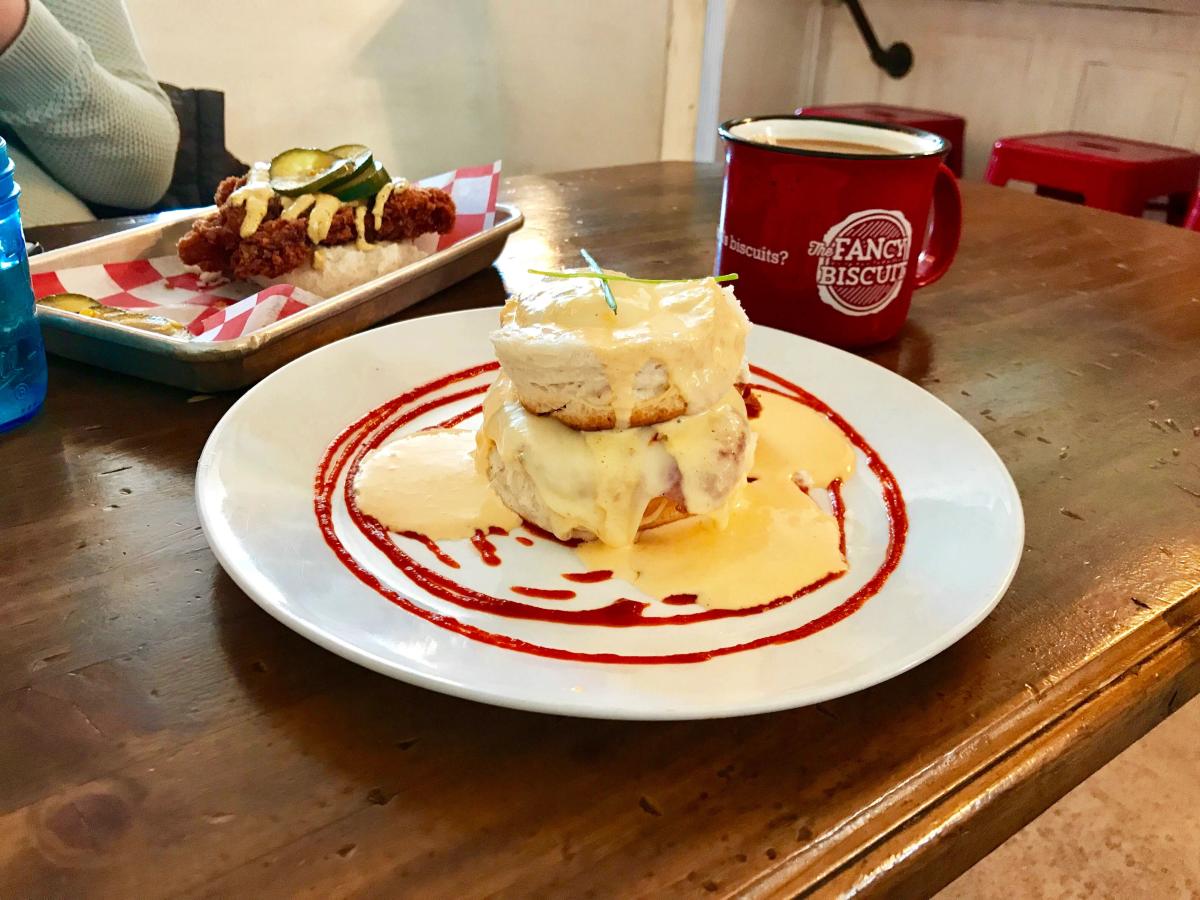 The Fancy Biscuit—Homemade biscuits topped with classic Southern fare, like thick sausage gravy, country ham, and fried chicken.
Perly's Delicatessen & Restaurant—Deli and restaurant in Downtown Richmond that puts a modern spin on traditional Jewish cuisine.
Sub Rosa Bakery—Wood-fired bakery that handmakes everything from scratch, including stone-milling their own flours.
More Breakfast Places: 
FOR BRUNCH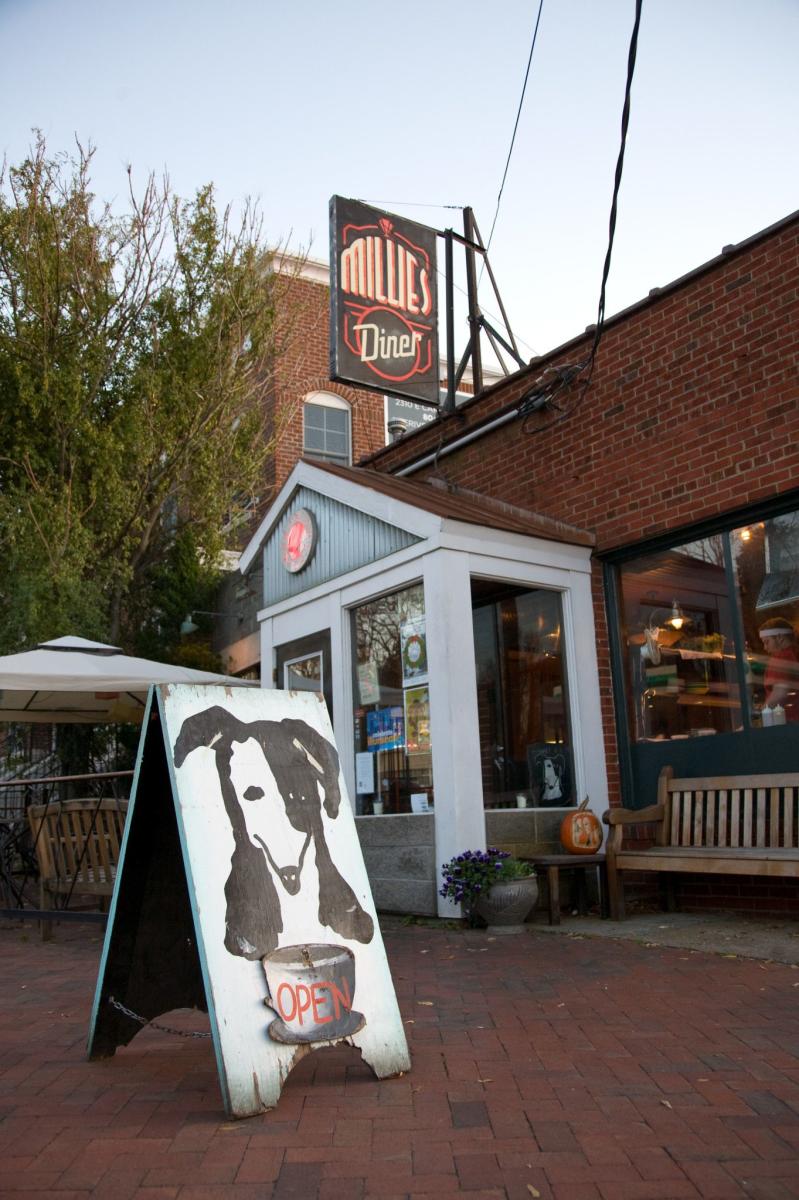 Photo Credit: Bill Crabtree Jr.
Millie's Diner—Richmond staple that has garnered international fame for their innovative menus, open on Saturday & Sunday for brunch. Be ready for a wait, as the diner is one of the most popular brunch spots in the city.
LuLu's—Voted the #1 brunch spot in Richmond by OpenTable 2015-2017. Serves French-inspired cuisine with seasonal ingredients.
Helen's—A Richmond landmark since 1935, recognized by Bon Appetit Magazine at one of "America's Best Neighborhood Restaurants". Saturday and Sunday brunch.
More Brunch Restaurants:
FOR LUNCH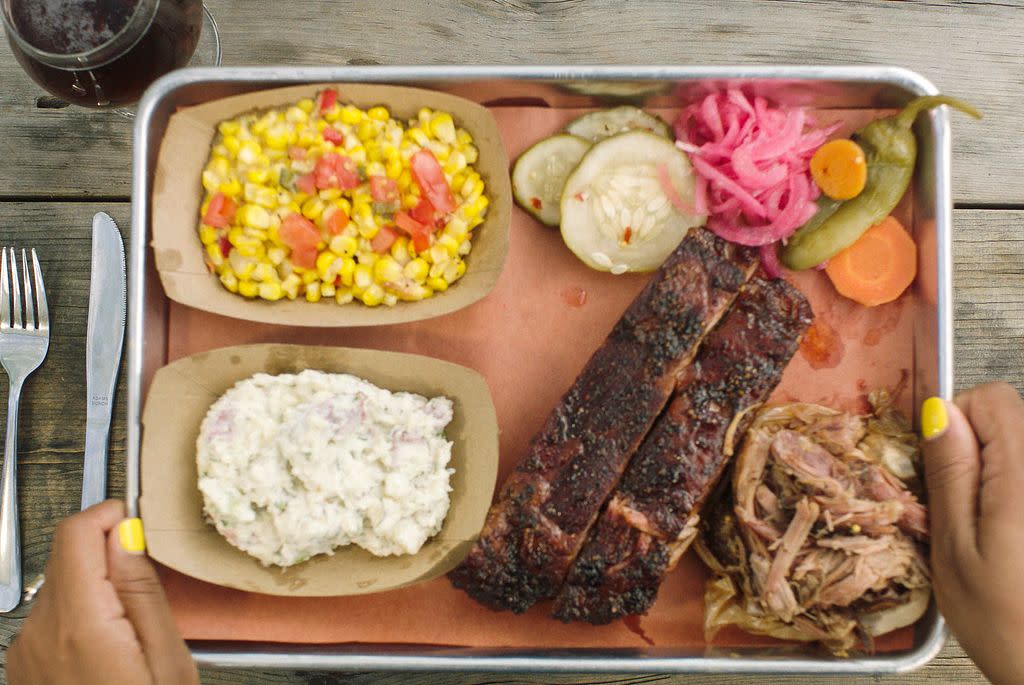 ZZQ—Texas-style barbecue joint in Scott's Addition, named "Best BBQ in Virginia" by Food & Wine in 2018. Go early in the day, as they close when their made-daily barbecue runs out.
Mama J's Kitchen—Soul food restaurant in Historic Jackson Ward serving Southern-style comfort cuisine.
Soul Taco—Unique taco spot that blends Latin American and Southern flavors for inventive eats.
More Lunch Locations:
FOR DINNER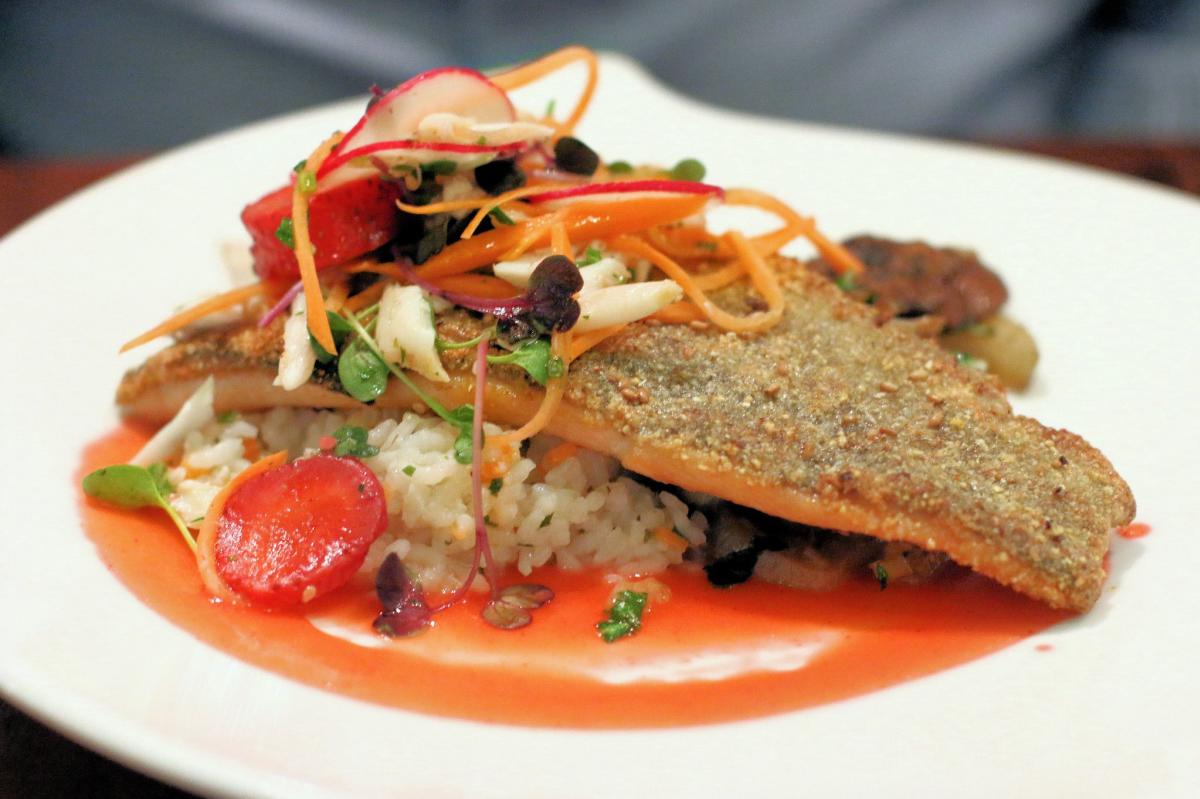 Photo Credit: Eric Weiss
Shagbark—Chef & Owner Walter Bundy celebrates the natural bounty of Virginia in his seasonally-focused menus. Sample one of their incredible craft cocktails or choose from the extensive wine list, which has selections from many Virginia vineyards.
Lunch. And Supper!—Side-by-side modern eateries in Scott's Addition neighborhood, serves classic Southern smokehouse dishes.
The Roosevelt—Hearty Southern fare and a drink menu featuring all Virginia wines, a large selection of local craft beers, and seasonal cocktails.
Lejha—Indian restaurant that has been recognized by Style Weekly, the Washingtonian, and Forbes as one of the best restaurants in Richmond.
L'opossum—Modern French restaurant led by James Beard semifinalist David Shannon, L'opossum was called "The South's Best Restaurant in 2018" by Southern Living.
More Dinner Destinations:
FOR SEAFOODIES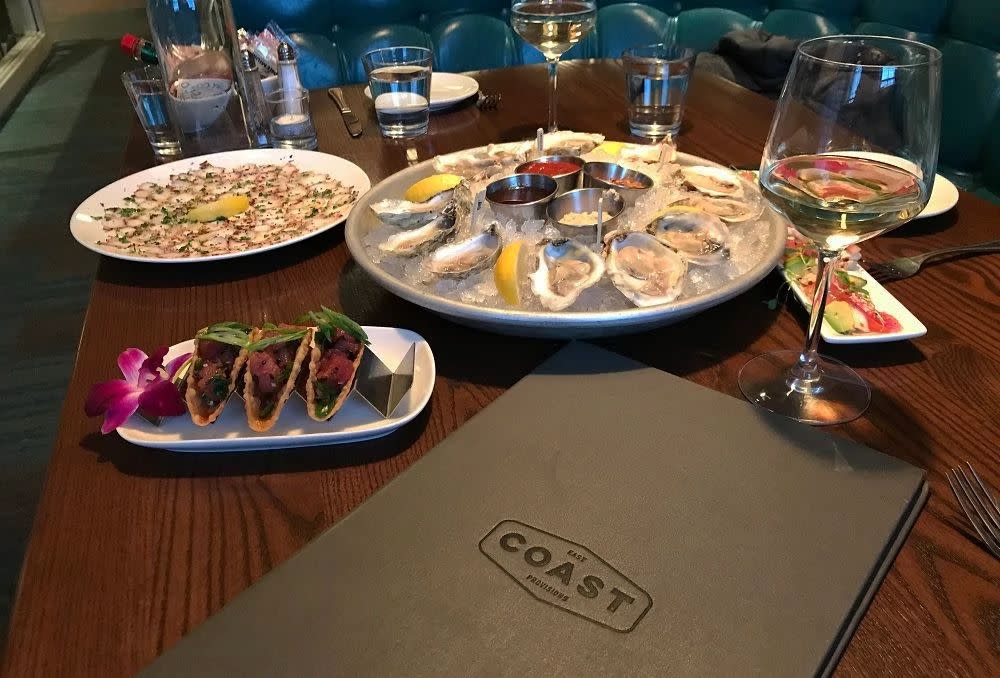 East Coast Provisions—East Coast-style seafood restaurant with an oyster bar, sushi, and hand-cut steaks.
Rappahannock—Farm-to-table seafood menu serving oysters harvested straight from the Chesapeake Bay, Atlantic Ocean, and other notable oyster regions.
The Boathouse at Rocketts Landing—Waterfront restaurant in Downtown Richmond that provides a scenic dining experience on the James River and an award-winning menu that features upscale seafood dishes.
Fighting Fish—Sushi restaurant in Richmond's historic Jackson Ward neighborhood.
More Sensational Seafood:
FOR DESSERT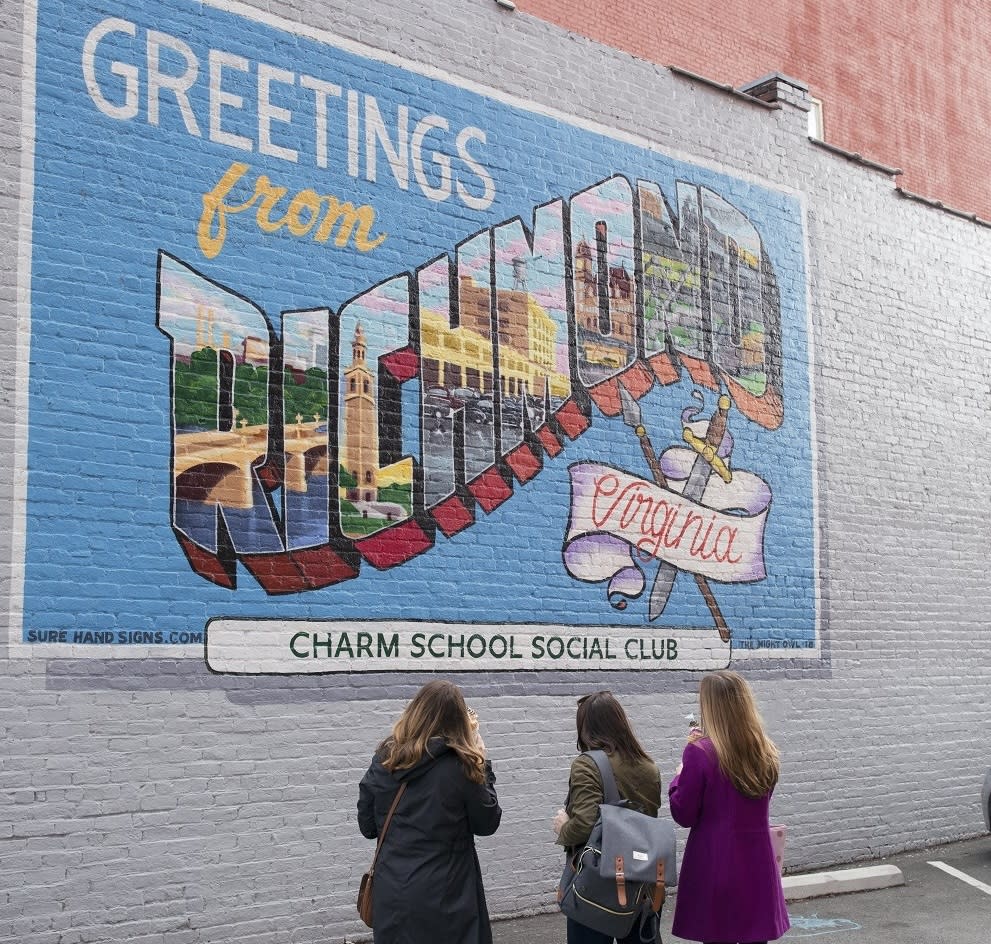 Charm School Social Club—Ice cream shop with unique flavors and toppings. Offers vegan and gluten-free options.
Shyndigz—Serves fresh-baked cakes, pies, and sweet treats.
Gelati Celesti –Handmade small-batch ice cream shop with 24 house favorite flavors and more than 85 seasonally-rotating flavors.
Proper Pie Co.—Pie shop that specializes in both savory and sweet pies. Celebrity Chef Alton Brown hailed their pumpkin pie as, "…the best pumpkin pie I've ever had in my life."
More Dessert Spots:
FOR COCKTAILS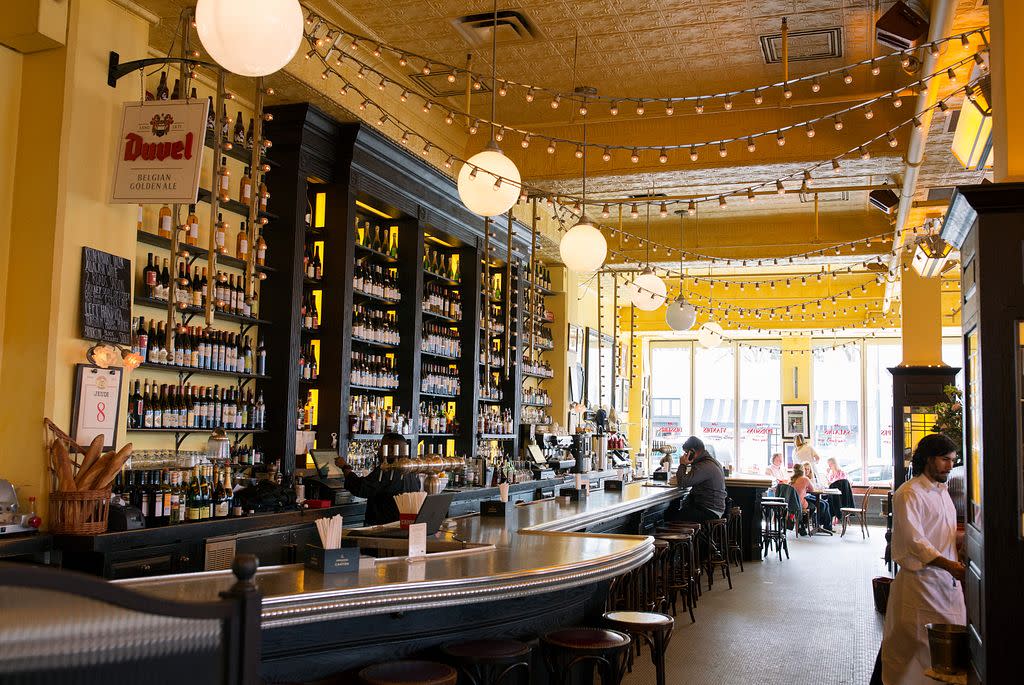 Can Can Brasserie—French bistro restaurant and cocktail bar with an impressive array of wines, craft beers, aperitifs, and specialty seasonal cocktails.
Heritage—Crafts cocktails with house-made infusions and rare ingredients to create elaborate and delicious drinks.
The Jasper—Carytown cocktail lounge from two of Richmond's most renowned (and award-winning) bartenders, Matthias Hägglund and Thomas Leggett. Also carry a wide array of craft beers and wines at all price points.
More Cocktail Bars:
FOR LOCAL CRAFT BREWS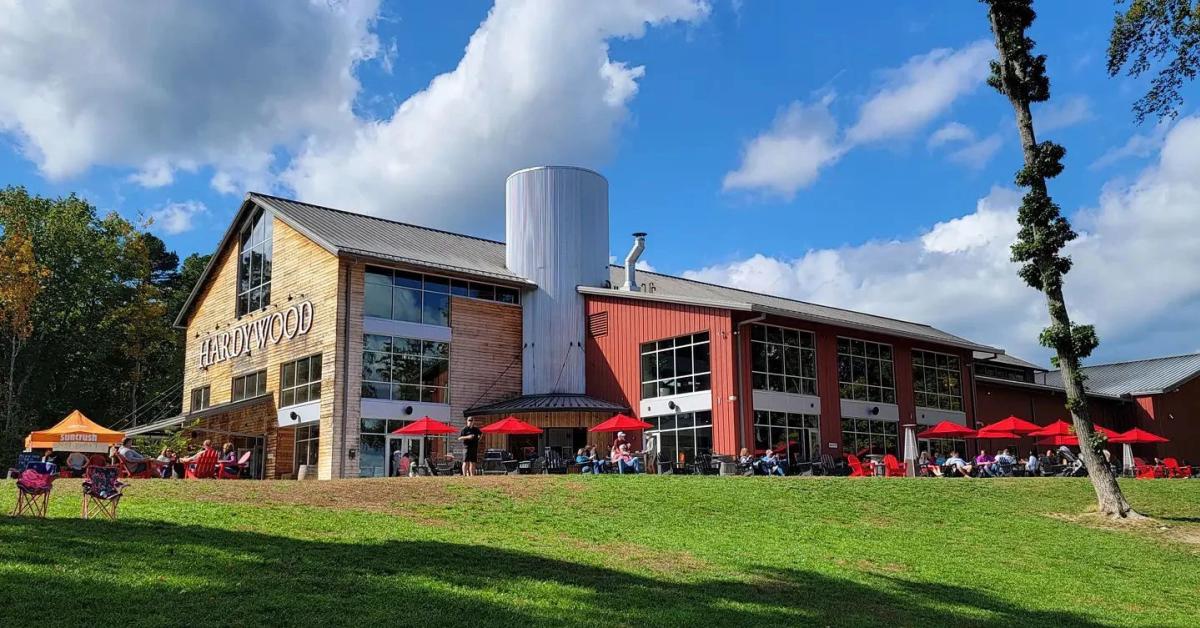 Photo Credit: Sterling Stokes Jr, @rvabeermeister
Hardywood Park Craft Brewery—One of Virginia's fastest-growing breweries, Hardywood has three locations around the Commonwealth, with two in Richmond. Have earned international acclaim, winning awards at the Great American Beer Festival and the World Beer Cup.
Legend Brewing Company—Richmond's oldest craft brewery, producing a wide variety of craft beers, including both lagers and ales. A large patio affords sweeping views of the city skyline from the south side of the James River.
The Veil Brewing Co.—Craft brewery in Richmond's Scott's Addition neighborhood, known for their award-winning IPAs.
More Craft Breweries:
Visit these Richmond restaurants and find more awesome food experiences around the Commonwealth to eat & drink what you love in Virginia!