Wanderlust is defined as a strong desire to travel, but here in Virginia, we call that feeling WanderLove. As we begin to travel again, planning an epic road trip is a safe way to explore Virginia's endless beauty, from its pristine beaches to the scenic curves of its storied mountains.
If you're feeling the WanderLove on those steamy summer days, we can't think of any better way to cool down than taking a dip at Virginia's pristine waterfront destinations, whether that be a sandy coastal shoreline or the shady banks of a river or lake.
To help you decide which road to travel, we've put together six road trip ideas for a Waterfront WanderLove adventure that will make this a memorable summer in Virginia.
For a coastal getaway that spans the Chesapeake Bay, begin your vacation in Norfolk, where you can trace the city's scenic waterfront with a bike ride along the Elizabeth River Trail. Hop in the car and take Route 13 over the iconic Chesapeake Bay Bridge Tunnel to Virginia's Eastern Shore. The southern city of Cape Charles offers plenty to do, including local seafood eateries serving up Virginia oysters and other fresh catches, boutique shops carrying handmade artisan goods such as one-of-a-kind jewelry made with fish leather, and of course a picturesque bayfront beach with an ocean-themed Virginia LOVEwork. After exploring Cape Charles, continue north on Route 13, finishing the trip in Chincoteague, where you can see wild ponies and capture sunrises on the Atlantic Ocean.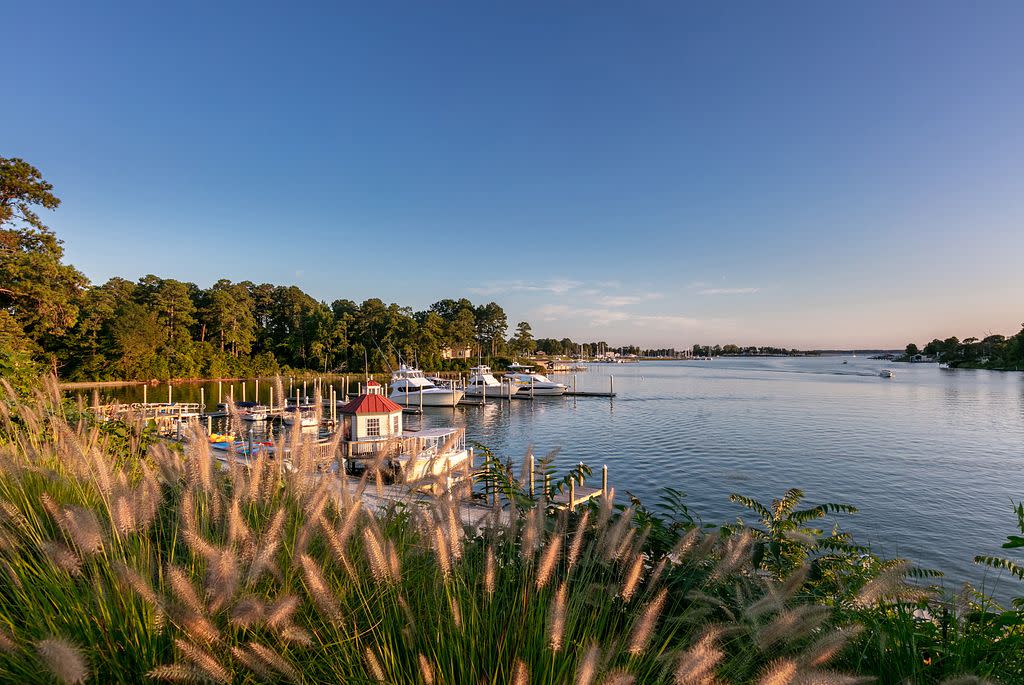 Photo Credit: The Tides Inn
If you're looking for a trip that includes Virginia history, outdoor adventure, and seafood straight from the waters of the Chesapeake Bay, consider taking this route from historic Fredericksburg, about an hour south of Washington, D.C., to Irvington, a charming small town on the coast of the Northern Neck. Part of Virginia's River Realm region, Irvington and the neighboring town of Kilmarnock offer several luxury properties for an indulgent weekend getaway, like the waterfront Tides Inn. This luxury resort has everything you need for a waterfront retreat, including sunset boat tours, an oyster excursion that will teach you all about Virginia's tasty delicacies (and even let you sample some with a glass of Virginia wine!), and outdoor activities ranging from an 18-hole golf course built along a 50-acre lake to fishing and crabbing from the docks.
During your stay, spend some time perusing shops in the downtown areas of Kilmarnock and Irvington. For a once-in-a-lifetime experience, catch the ferry from Reedville to Tangier Island, a small island community in the Chesapeake Bay where you'll hear locals speak with an accent that still holds a heavy dose of Elizabethan pronunciation due to their remote location undisturbed by outside influence for centuries.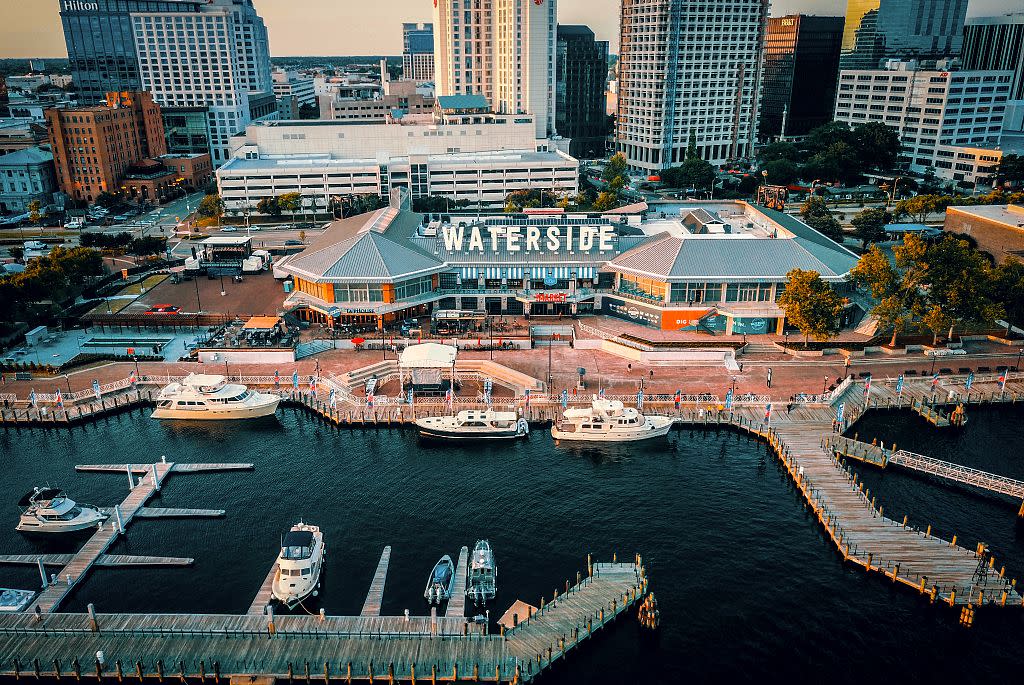 Starting in Virginia's Historic Triangle, this road trip trek follows the Colonial Parkway from Williamsburg to Yorktown before connecting to Route 17 and taking you to Smithfield and then Norfolk (if you're feeling ambitious and would like a longer Virginia vacation, you could join this to the Norfolk-Eastern Shore route for an ultimate coastal road trip). Explore early American history at Colonial Williamsburg, Jamestown, and Yorktown, then get a taste of Virginia's Salty Southern Route with locally grown peanuts and pork products (if you haven't tried the region's country ham, you're missing out!) in Smithfield before ending your road trip in Norfolk with a few outdoor adventures, like a paddling excursion through Great Dismal Swamp National Wildlife Refuge or an adrenaline-fueled jump with Skydive Suffolk.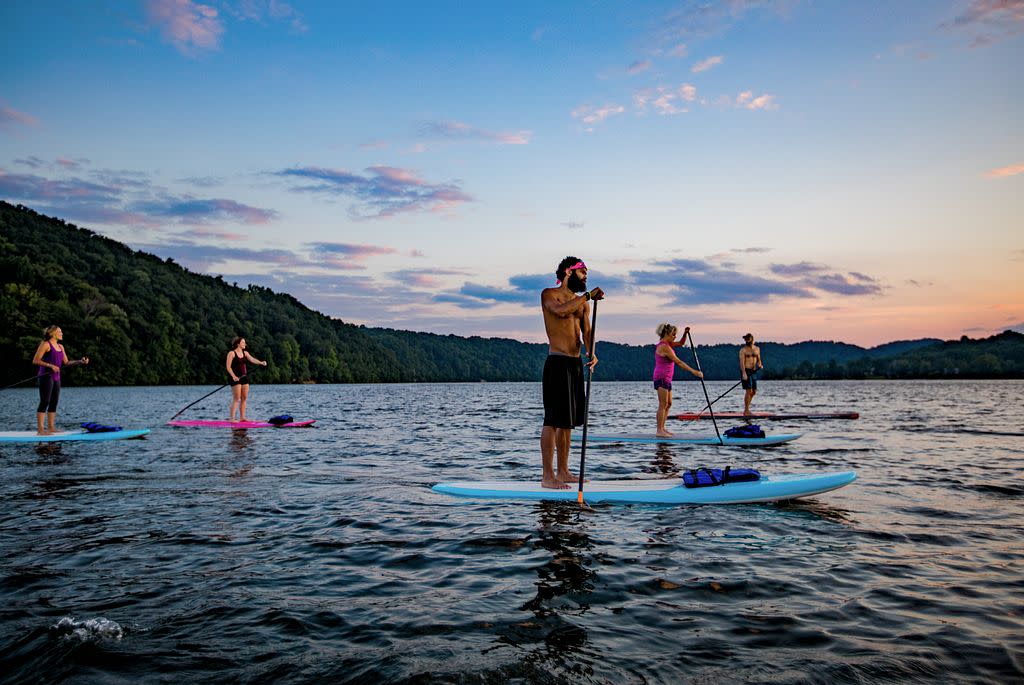 While we've given you several road trip routes from Point A to Point B (with a lot of awesome stops along the way), we also wanted to share a few ideas for road trips to waterfront destinations in every part of the Commonwealth. Virginia's lakes provide a fun alternative to the coast, and you'll find a lakefront vacation is only a short drive away from wherever you're located, whether you live in the remote mountains of Southwest Virginia or the bustling suburbs of Northern Virginia. Check out these Virginia lake vacations and plan an inland waterfront adventure this summer! 
Find More Road Trip Ideas to Virginia's Lakes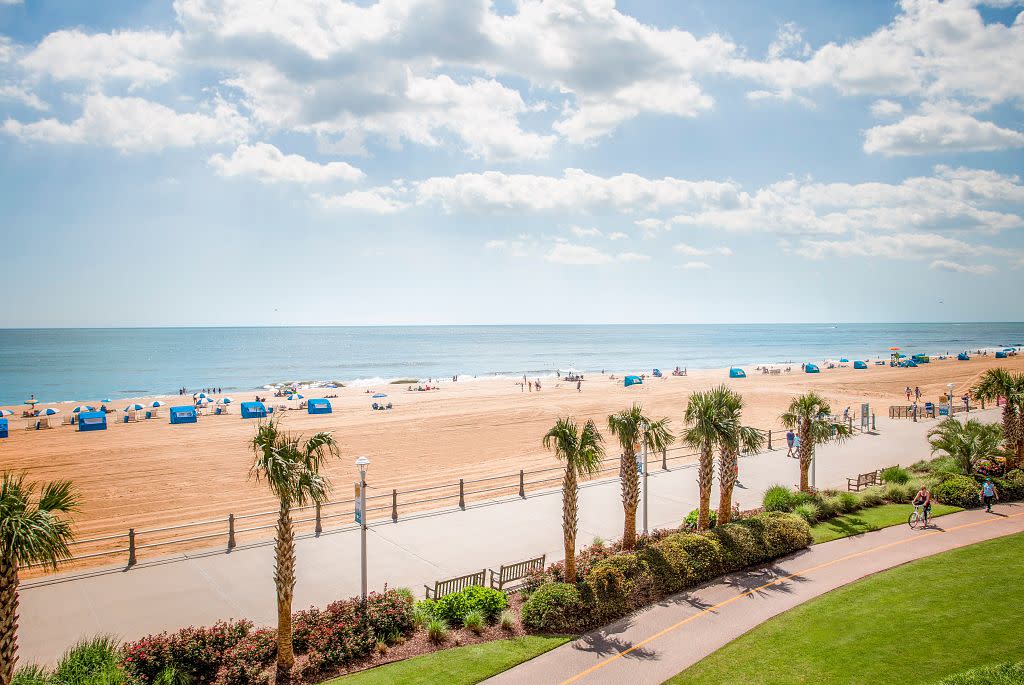 Image courtesy of Visit Virginia Beach
Many Virginians have spent a summer or two vacationing in Virginia Beach, the most popular coastal city in the Commonwealth. This oceanfront destination contains dozens of incredible restaurants (check out our Virginia Beach Dining Guide), blocks of beachfront shops along the Boardwalk, and a world-class resort with a rich history that has recently hosted celebrity guests like Jimmy Buffett, Gwen Stefani, and P Diddy.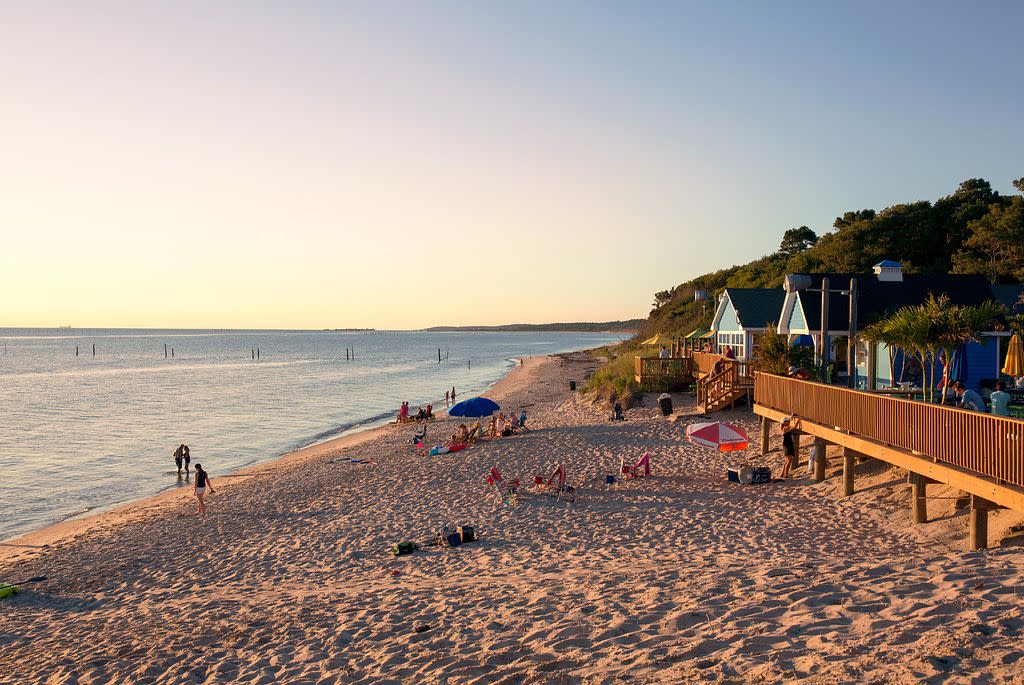 But while Virginia Beach may be the most well-known beach, there are many other lesser-known beaches that are waiting to welcome you for an idyllic summer getaway. Sandy destinations such as Buggs Island, Cape Charles Beach, and Chic's Beach (just down the road from Virginia Beach) are just a few of the hidden beaches found in Virginia that make for a relaxing summer road trip destination.
Find More Road Trip Ideas to Virginia's Hidden Beaches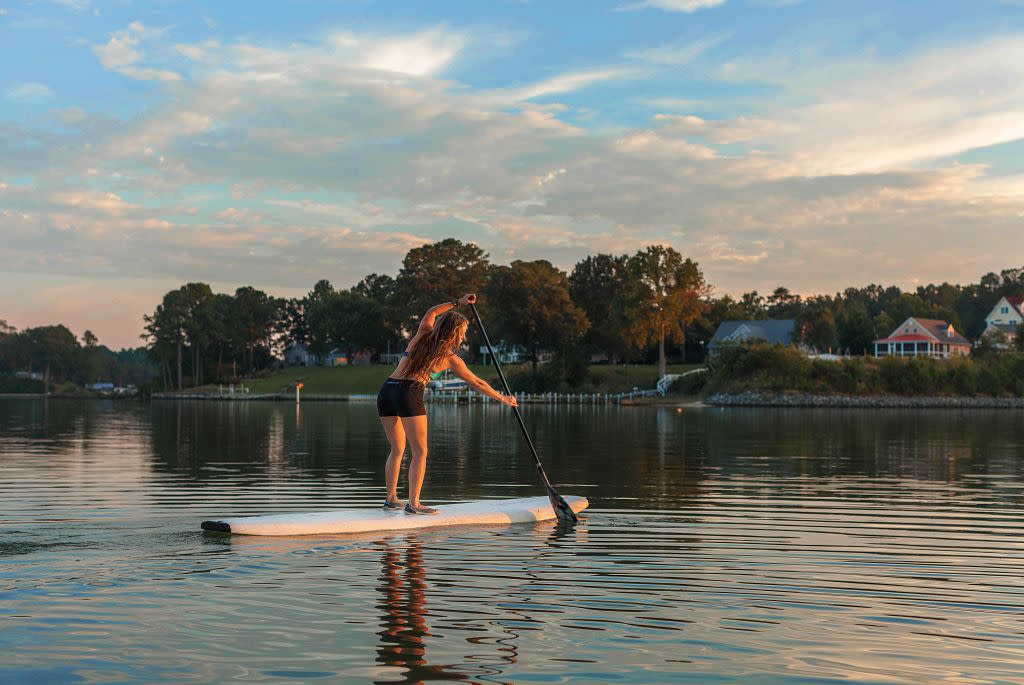 Photo Credit: Tyler Darden Photography, @tyler.darden
Finally, a getaway along one of the Commonwealth's rivers is an excellent idea for a Virginia road trip. Follow the James River from Botetourt County in western Virginia through Lynchburg Richmond, and Norfolk, planning stops along the way for tubing excursions and waterfront dining, or travel along the Potomac River and explore noteworthy wineries and breweries as you go.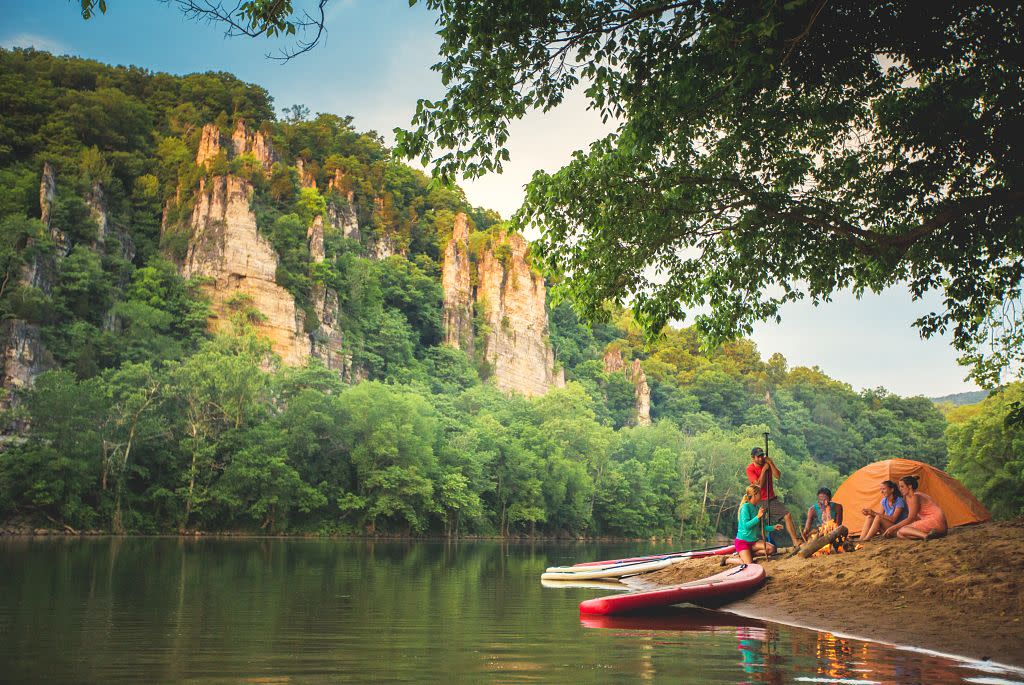 Our Guide to the Dan River gives you everything you need to plan a road trip through Southern Virginia from Meadows of Dan to South Boston, ending where the Dan River empties into Kerr Reservoir, while this New River Guide traces one of the world's oldest rivers through charming small towns in Southwest Virginia like Galax, Pulaski, and Blacksburg. From musical heritage to paddling adventures in Claytor Lake State Park, you'll find plenty to do along this route to ensure your summer road trip is absolutely unforgettable!