Where is the color? Check the report weekly to get an idea of where the best color viewing is in the state.
Call our foliage hotline - 800-424-5683. Sign up for our weekly report.
From the Virginia Department of Forestry
Report for the weekend of November 17, 2018.
Autumn came late this year, and it may seem that it was over in a hurry. For the high mountains of southwestern Virginia, the show is over. In the Blue Ridge, cold temperatures, wind, and rain this past week have brought down many leaves. However, these mountains still glow under a pretty blanket of umber, rust, and golden shades. Piedmont and eastern roadways are still worth a drive. Interspersed with the green of pines, the deep jewel tones of oaks are displaying their elegant beauty, with an occasional bright red maple or yellow hickory.
This is the last report for the season.
Please be careful with fire. For information about the fall wildfire season and safe disposal of fallen leaves, please visit www.dof.virginia.gov
See more photos from our Welcome Center Staff from around the state.
---
Shenandoah National Park
November 14, 2018 Fall Color Report
Fall is already making way for winter, but we wanted to say "Thank You" one more time to all the photographers who helped us capture Shenandoah's 2018 fall. Here are a few last photos that came in. Now, on to winter!!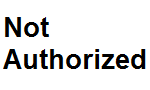 Shenandoah National Park, November 12, 2018. Photo: John Grabowska, NPS