From a Prince William to a King Neptune
You don't need to spend a lot to get a lot!
Uncover Virginia history, savor the flavor of local foods and libations, and shop the best deals on this tour from Prince William & Manassas to Virginia Beach. Your group will enjoy touring and tasting the best of these two destinations without breaking the bank.
Day 1: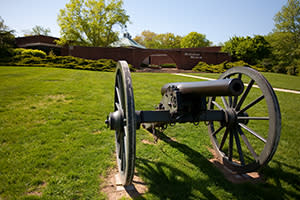 Start your vacation at the Manassas Museum to uncover the history of the Northern Virginia Piedmont Region and how Manassas has evolved over time. Tour the exhibits that interpret the area's past through artifacts, images, documents and videos.
For dinner, head over to Jukebox Diner where you'll travel back to the 1950's. Enjoy classic American dishes like old fashioned pot roast with carrots and onions topped with beef mushroom gravy. Or, try one of their foot-long hot dogs, like the Nathan's Dawg, which is two quarter-pound hot dogs topped with macaroni and cheese.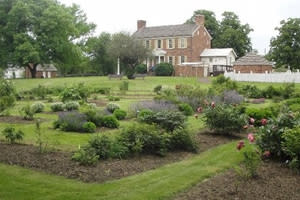 End your first evening around the campfire at Ben Lomond Historic Site. Make your own s'mores as your interpreter shares stories about the wounded soldiers who occupied the land here during the Civil War.
Day 2:
After breakfast at your hotel, take an Architectural Tour of Historic Downtown Manassas and see some of the area's unique historical buildings. You'll see the old Candy Factory, which made and distributed candy throughout the region in the early 1900's. It now serves as a venue catering to local children and adults who are passionate about the arts. Other buildings you'll see include the American arts and crafts style Speiden-Carper House, home to well-known local architect Albert Speiden, as well as the Manassas Railroad Depot, which was rebuilt after a massive fire in 1914.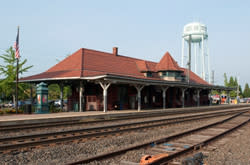 Travel a short distance to Quantico National Cemetery where our nation's military heroes are remembered. Your group will have the honor of placing flags at the graves of once forgotten heroes with the Missing In America Project, an organization which aims to find, identify and inter unclaimed remains of fallen veterans.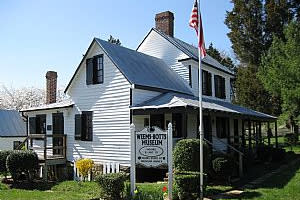 Next stop is the Weems-Botts Museum, former home to author Mason Locke "Parson" Weems. He was well known for writing the first biography of George Washington, and is credited for coming up with the cherry tree story. Rumor has it that the Weems-Botts Museum is haunted and it has even been featured on paranormal shows such as "My Ghost Story".
Stop by Potomac Mills, the largest outlet mall in the Washington, D.C. area with over 200 stores. Enjoy a meal at one of the food court restaurants and time to shop the great deals here.
Head to the historic riverfront town of Occoquan to be greeted by former mayor, Earnie Porta. Uncover the history of this quaint riverside town as he gives your group a private tour. End your tour at the Mill House Museum, which highlights the area's past ties to the milling industry.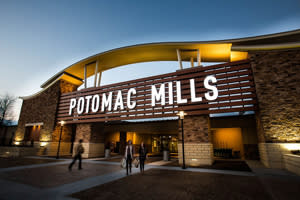 Spend some time on your own exploring the boutique shops that line the streets of Occoquan. Pop into Bottle Stop to browse their collection of small production wines and craft beer from around the world to take home. Make sure to stop by So Olive to taste a variety of flavored olive oils and balsamic vinegars that are also available for purchase.
Only a short distance from Occoquan is the All American Steakhouse & Sports Theater, a perfect budget-friendly dinner option. Enjoy the laid back atmosphere, plenty of televisions, and excellent service. Dine on one of their mouthwatering steaks or choose another menu option, such as their BBQ and bacon grilled chicken sandwich.
Before calling it a night, head to the Irene V. Hylton Planetarium to experience an awe-inspiring show. Dance in your seat to popular music from artists like the Beatles as you watch colorful lasers create works of art above you.
Day 3: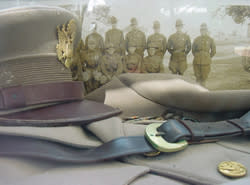 Enjoy a morning filled with Patriotism! Begin at the Freedom Museum, a patriotic museum that tells the stories of war in America and of those who fought for our freedom. A veteran will guide you through the museum to help your group discover our military's past. Get an up close and personal look at a B25 World War II plane and sit in the pilot's seat. This plane was featured in the 1992 movie "Forever Young" with Mel Gibson! From the museum, your group members will be able to watch flights take off and land at the Manassas Regional Airport.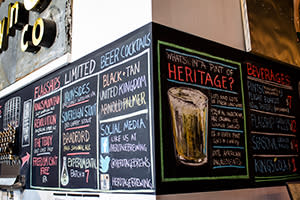 Hop by the Heritage Brewing Company to get a taste of some of our local beers and ales. Established in 2013, this brewery is owned and operated by Marine veterans who have come up with over ten different varieties. Get a behind the scenes look at their craft and taste some of their patriotic creations such as "Freedom Isn't Free" and "Revolution.
Stop for lunch at City Grille before heading to Virginia Beach. Choose from delicious menu options like the triple decker club sandwich or BBQ baby back ribs.
Upon arrival in Virginia Beach, take your adventuress spirit to the boardwalk where you will see the sights, sounds and aroma of the mighty Atlantic. Enjoy waterfront dining tonight at Rockafeller's, a Virginia Beach landmark.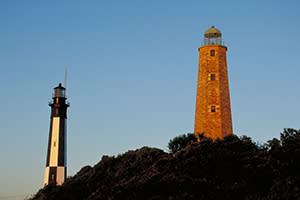 Day 4:
Meet your guide for a Virginia Beach riding tour. You will visit historic Cape Henry Lighthouse, the oldest government built lighthouse in America. Also, you will see the spot where the English Colonists first landed in 1607 at the First Landing Cross. Finish your morning tour with the "Sound of Freedom" at Naval Air Station Oceana. See some of the most sophisticated aircraft in the world.
Next come nose-to-nose with komodo dragons, hedgehogs and more on your visit to the Virginia Aquarium & Marine Science Center. After exploring the aquarium, see the largest population of bottlenose dolphins on the east coast with a dolphin watching boat trip.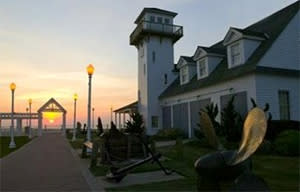 End the afternoon through tales of shipwrecks and rescues. The "Surfman Chronicles" take us back to a time when bravery was a distress signal's only response. Hear lore and legends touring the Old Coast Guard Station.
Enjoy a sunset dinner tonight at the Chesapeake Grill, on the Chesapeake Bay Bridge-Tunnel, one of the seven engineering wonders of the modern world.
Day 5:
After breakfast, experience the "Great Create" starting with a visit to the Museum of Contemporary Art. After a mind-opening tour, you'll have a new appreciation of contemporary art, its' influence and impact on our lives today. Take a trip back to a time when the aircraft were spectacular and learn why our heroes never let us down. "Swingtime in the Skies" takes you to the Military Aviation Museum to see one of the largest collections of flying WWI and WWII aircraft in the world.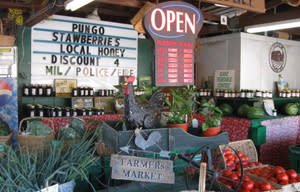 Next journey to the Virginia Beach Farmers Market to experience a "Taste of the Market", hear Virginia Beach's rich agricultural history as told by local vendors and farmers. Taste samplings are also included.
Tour the Adam Thoroughgood House, this national historic landmark, built in 1719 reflects the lifestyle of one of Virginia's first colonists. Also enjoy the English cottage-style gardens.
Tonight explore pedestrian friendly Town Center for high end shopping and dinner on your own. Finish the evening with a chocolate tasting at The Royal Chocolate.
Day 6:
Visit Edgar Cayce's Association for Research & Enlightenment (A.R.E.) for an "Unlocking Your Dreams" workshop. Learn the key to understanding the meaning of the symbolic messages our dreams carry.
Depart with lasting Virginia Memories.