Harborfest Group Tour
The annual Norfolk Harborfest® which takes place in Coastal, Virginia is a popular event celebrating nautical history.
When your group is on their way to Harborfest®, anchor down in Prince William, VA to experience a relaxing river cruise, test your skills as a Marine, and dine on fresh seafood while overlooking the Occoquan River.
Day 1 - Thursday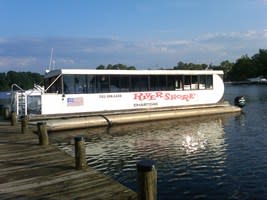 Break from staring at the highway and enjoy the natural beauty of the Occoquan River while on a Miss Rivershore Cruise. This is the perfect opportunity to snap a picture of the charming riverside town of Historic Occoquan. After docking, meet up with former mayor of Occoquan, Earnie Porta, for a private tour of the town as he shares its rich history. Later, have a "maritime" exploring Historic Occoquan on your own. Grab an afternoon pick-me-up from one of the quaint coffee shops such the Riverside Coffee Shop, find a nostalgic treasure at Glory Be, or pick out a handmade stained-glass masterpiece to take home from Sincerely Yours Stained Glass Studio. After working up a hunger, enjoy fresh seafood from Madigan's Waterfront as you look over the Occoquan River.
Day 2 - Friday
After a restful sleep and a delicious breakfast, travel to Coastal Virginia, host to the annual festival favorite, Norfolk's Annual Harborfest®Festival! Each June Norfolk celebrates nautical history by displaying tall ships from all over the world, along with maritime events, children's activities, local, regional and national entertainment, delicious food and a spectacular firework display all along the downtown waterfront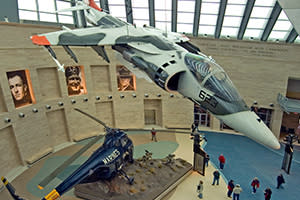 When you arrive in Norfolk, come aboard the Spirit of Norfolk or take a front row seat at Nauticus for the Parade of Sails. Watch tall ships sail down the Elizabeth River in a spectacular two-hour parade. You will have the best view of the harbor, with 200 boats and vessels to see, as well as seven tall ships.   Afterwards, come explore an outdoor festival on the water at Harborfest. Enjoy live music and great food accompanied by art and educational programs. Tall ships open for tours after the Parade of Sails for visitors to explore the decks and talk to sailors.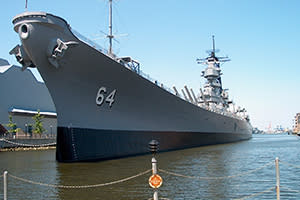 On your own, stroll over and tour Nauticus, the Battleship Wisconsin and the Hampton Roads Naval Museum. Nauticus is a fun and exciting interactive science and technology center exploring the power of the sea. It features more than 150 exhibits, films and exotic aquatic life. The Hampton Roads Naval Museum introduces you to over 200 years of naval history in Hampton Roads. Located next to Nauticus is the Battleship Wisconsin, the largest and last battleship ever built by the U.S. Navy. Nauticus and the Battleship Wisconsin are located right next to Town Point Park.
Day 3 - Saturday
This morning, take a bus tour of the world's largest naval installation, Naval Station Norfolk. A knowledgeable, active duty Navy guide will board your motor coach and give a narrated tour of the base.
Later, tour the Douglas MacArthur Memorial and discover the life and career of a five star General of the Army. Located in Downtown Norfolk's restored 1850's City Hall, the complex contains a museum, theater and special exhibit galleries.
Stroll over to Granby Street, just one block walking distance from Harborfest.  Experience over 30 locally owned and operated restaurants from American Bistro, to Tapas to Mexican. Whatever your taste buds are then Granby will satisfy.
Tonight, head back over to Town Point Park for Harborfest and enjoy over 50 food vendors, live concerts on three stages and fireworks along the downtown waterfront. The Spirit of Norfolk offers a firework dinner cruise on the Elizabeth River. You can enjoy the best views of the East Coast's largest firework display with obstructed views from the water.
Day 4 - Sunday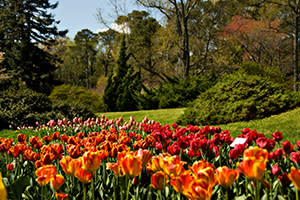 Take a fun-filled boat ride at Norfolk Botanical Garden and explore the waterways or stroll the gardens and discover a variety of plants from the cultivated to the wild. While you are visiting, be sure to take part in the one of Garden's popular programs such as Active Gardeners, Creative Gardeners or Garden Design. The Norfolk Botanical Garden's professional horticultural staff will be on hand to share their knowledge and experience and inspire new ideas for your garden.
Next, return to Prince William, VA and discover what it's like to be a United States Marine at the National Museum of the Marine Corps. Here, you'll experience interactive exhibits, learn about the history of the Marines and even have the chance to go through a boot camp simulation. Enjoy lunch fit for a 5-star general at The Clubs at Quantico, located on the Marine Corps Base, or at the museum's replica of the tavern where the Marine Corps was founded, Tun Tavern.
End your day with a memorable visit to Quantico National Cemetery, where our nation's veterans are remembered. Your group will have the honor of helping the Missing In America Project, an organization that aims to find, identify and inter unclaimed remains of fallen veterans. Experience a once-in-a-lifetime opportunity by participating in placing flags on the graves of these previously forgotten heroes.
For help planning your next group tour, contact the Prince William County Department of Tourism sales department:
Mark Kowalewski – mkowalewski@pwcgov.org    Mike Stoupa – mstoupa@pwcgov.org