Virginia welcomes thousands of visitors each year, drawing travelers to the scenic beaches, storied mountains, lively cities and towns, and pastoral landscapes to discover all there is to love about the Commonwealth. But, as they say, "Home is where the heart is", and Virginia's charms are most evident to those who call it home. "My Home Virginia" is a tribute to what makes Virginia so special. 
Virginia is filled with culinary powerhouses, and in Season Two of My Home Virginia, we're talking to three of the most notable chefs and bakers that call the Commonwealth, "Home". 
 
This season, you'll meet a culinary duo that hails from separate continents but combines their native cuisines into a unique food truck experience, a female chef who cooked in kitchens across the country and now serves up her spin on Southern classics in Northern Virginia, and an advertising exec-turned-baker who bought a classic truck from Tommy Hilfiger and started a new career in the foothills of the Blue Ridge Mountains. So sit down, grab a plate, and get ready for a taste of Virginia's critically-acclaimed food scene in this season of My Home Virginia.
Episode One: Moshin & Katlin Kazmi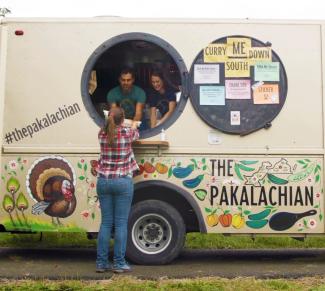 Serving the community of Abingdon from their on-the-go food truck, The Pakalachian, Katlin and Mohsin Kazmi combine two world-apart cuisines to create bold, contemporary flavors. Mohsin brings his Pakistani influence to the duo, while Katlin's Appalachian background reflects a bit of the familiar for the diners of Abingdon. Believing that an equal combination of their cultures will create something much larger than the sum of its parts, Katlin and Mohsin Kazmi have introduced a new dining experience for visitors in Southwest Virginia looking to taste the best of the region.
Episode Two: Joy Crump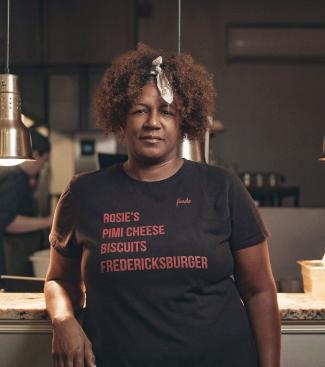 Chef Joy Crump believes that cooking is a team sport, and every aspect of her Fredericksburg restaurant, FoodE, adheres to this mantra. Ingredients are sourced from local farmers and purveyors whenever possible, the staff at FoodE work together seamlessly to create an impeccable dining experience from the moment you walk through the door, and local residents return again and again to sample Chef Crump's creations. 
After making a name for herself on Food Network's "Top Chef", Chef Joy Crump brought the heat back to her Fredericksburg kitchen and continues her efforts of collaboration, elevating the Fredericksburg dining scene as she goes.
Episode Three: Brian Noyes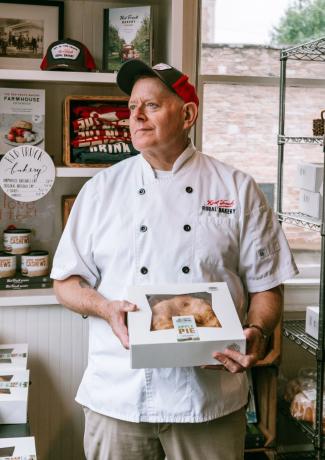 Brian Noyes had his first taste of Virginia cooking when he was just a child, learning traditional Appalachian recipes from his grandmother. But it wasn't until late in his career at Smithsonian Magazine that Brian began to consider returning to his homegrown culinary roots. Retiring to the countryside outside of Washington, he realized his culinary dreams with the opening of Red Truck Bakery in Warrenton–named for the classic red truck that Noyes purchased from internationally-renowned designer Tommy Hilfiger–and a second location in the small town of Marshall. 
Brian has earned raved reviews from many notable publications, including Southern Living, The New York Times, and even former United States President Barack Obama, but it's his contribution to revitalizing these quaint Virginia towns that Brian Noyes feels most proud.