Spring Break in Virginia 
If you're planning your family's spring break vacation, there is no better place than a getaway in Virginia! You'll find countless things to do during spring break, from thrilling theme parks and indoor water parks to educational trips to museums, exhibits, and historic sites to keep your kids (and yourself!) thirsting for knowledge. Nature enthusiasts can explore Virginia's State Parks, National Parks, and National Refuges. And, if you're in need of a little pampering, there are dozens of spas and resorts throughout Virginia that provide luxurious services. Finally, don't miss our spring festivals, offering the perfect opportunity to welcome the warmer weather with a memorable family-friendly event.
Spend your spring break in Virginia this year to create lasting memories with your family and friends! Read on for more information about the best things to do over spring break in Virginia.
Theme Parks & Water Parks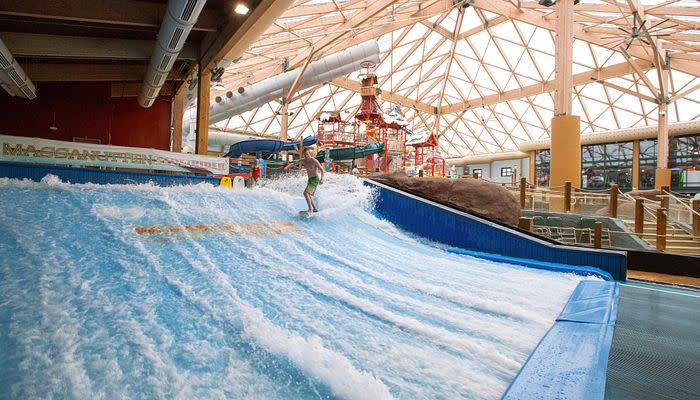 Spend a few days exploring one of Virginia's exciting theme parks, Kings Dominion or Busch Gardens, where you'll have access to rides suitable for all ages, live shows and attractions, and a variety of on-site dining options. As the outdoor water parks are closed until the summer season, indoor water parks like Massanutten Resort and Great Wolf Lodge provide a fun alternative for families looking for a splash-filled vacation.
Outdoor Activities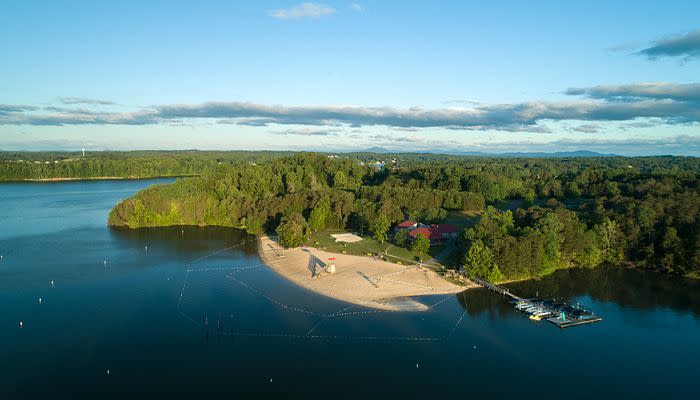 Spring break can be the perfect time to get the kids outside to enjoy the beauty of Virginia. Head to Shenandoah National Park, one of the most iconic parks in the United States, for some memorable hiking opportunities, or visit a few of the 39 Virginia State Parks, spread all across the state. Check out any of the eight natural caverns located in Virginia's Southwest and Shenandoah Valley regions, where your family can learn all about these awe-inspiring underground formations. Explore kid-friendly bike trails like the Virginia Creeper Trail, or plan an overnight camping trip for the entire family.
The Beaches of Virginia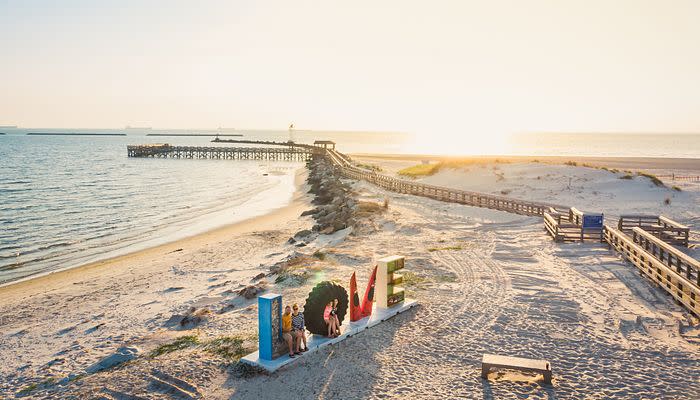 The Atlantic Ocean may still be chilly in the spring, but the mild temperatures make for fantastic beach days. You and your family can play volleyball, build sandcastles, and fish from the public piers, creating memories along the picturesque shores of Virginia. Plus, many hotels offer heated pools, so the kids can still get in their splash time. Whether you head to Cape Charles for a relaxing spring break on Virginia's Eastern Shore or an entertainment-packed getaway to Virginia Beach, you'll find a waterfront vacation that perfectly suits your family's taste when you plan a beach trip to Virginia.
Historic Sites & Museums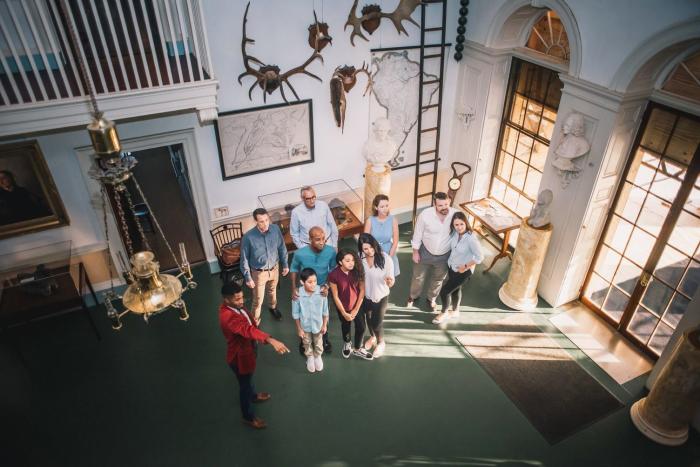 Just because the kids are out of school for a week doesn't mean they have to stop learning! Take your family to a few historic sites or museums to let them explore history in a brand new way. Younger children will enjoy hands-on experiences of the Children's Museum of Richmond, Charlottesville's Virginia Discovery Museum, and Amazement Square in Lynchburg. Want something that will interest both adults and kids? The Virginia Aquarium & Marine Science Center, the Virginia Museum of Natural History, and the Science Museum of Virginia all combine science and visually stunning displays to enthrall every audience.
For historic sites, visit Colonial Williamsburg and the Historic Triangle, where you and the kids can pretend you're living in colonial days.Or, dive into Virginia's presidential history at a historic home to learn about George Washington, Thomas Jefferson, James Madison, James Monroe, William Henry Harrison, John Tyler, Zachary Taylor and Woodrow Wilson. Virginia is, after all, the Mother of Presidents!
Zoos and Aquariums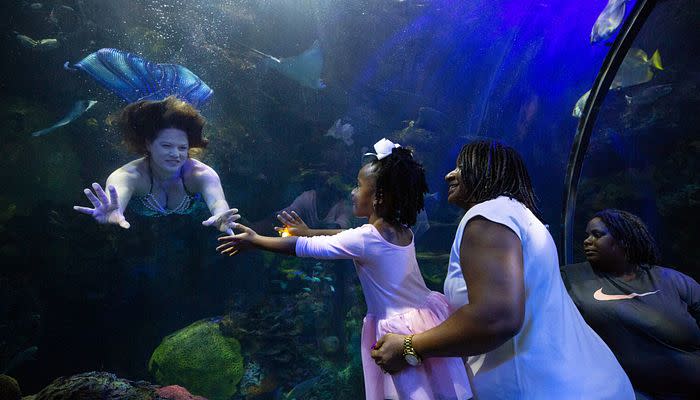 Meet aquatic wildlife at Virginia's aquariums, while getting a closer look at the land-dwellers at a nearby Virginia zoo. In Virginia Beach, the Virginia Aquarium & Marine Science Center contains more than 10,000 animals, with a few that you can even touch! Richmond's Maymont Nature & Visitor Center lets your kids learn about the wildlife that lives in and around the James River, like otters, turtles, and snakes. You can also see goats, chickens, horses, sheep, and other farm animals at the Maymont Farm, as well as American Black Bears, Bald Eagles, Red Fox, and more in their wildlife habitats. The Virginia Zoo in Norfolk has more than 700 exceptional animals that connect your family to the wild, while Fort Chiswell Animal Park, the largest zoo in Southwest Virginia, provides an interactive animal experience aboard a zoo bus, letting kids feed some of the animals directly out the windows. 
In addition to these spring break destinations, there are also tons of spring break events and festivals occurring throughout Virginia. Check out some fun events below to round out your spring break plans!