Autumn on the Crooked Road
The Crooked Road: Virginia's Heritage Music Trail, winding through the rugged, beautiful Appalachian Mountains, leads you to the major hotspots of bluegrass, old time and traditional American mountain music. This getaway will create memories you'll treasure for a lifetime, beginning in Ferrum and ending in Damascus.
Day 1: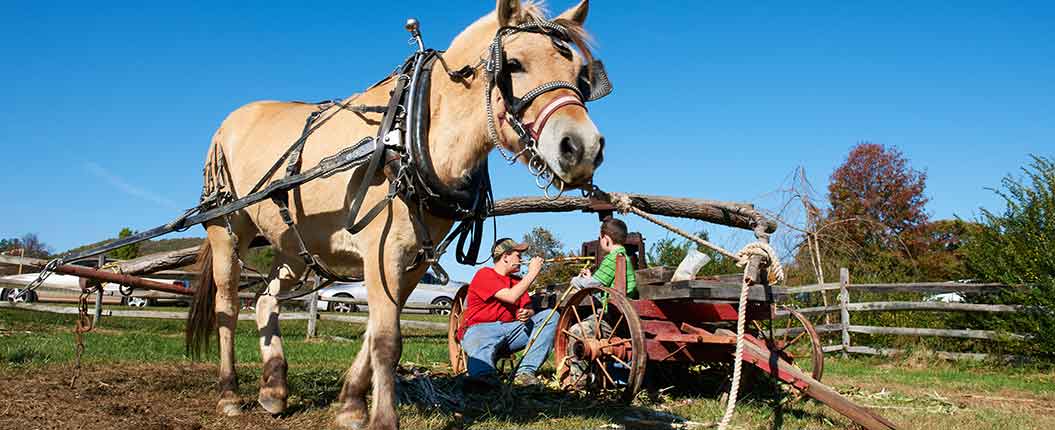 Begin your getaway by touring the Blue Ridge Institute and Museum at Ferrum College. The Museum promotes a special understanding of regional folklife through the music and arts of the Blue Ridge. It's a great primer for the rest of the getaway. Floyd is 45 minutes west of Ferrum and is the home of traditional bluegrass, old time music and dancing. One of the "must-see's" along The Crooked Road is the famed Floyd Country Store, home of the Friday Night Jamboree.
It's about a 40 minute drive from Floyd to Stuart and you're guaranteed one of the most beautiful drives of your lifetime. Once in Stuart, check out some of the region's NASCAR racing history at Wood Brothers Racing Museum and Virginia Motorsports Hall of Fame and Museum.
Enjoy the hour drive to Galax, where famous musicians of the region showcase their talents at the Rex Theater every Friday night. Visit the Blue Ridge Music Center - a National Park Service-created performance facility for the preservation of traditional area music.
There's a tasty pulled pork barbeque sandwich waiting for you at The Galax Smokehouse, and whatever you do, DO dessert. The Smokehouse banana pudding was rated "Best Dessert in the South" by Virginia Living Magazine.
Rest up for tomorrow at A Place by the Parkway - your cabin with a view and a great place from which to explore.
Day 2: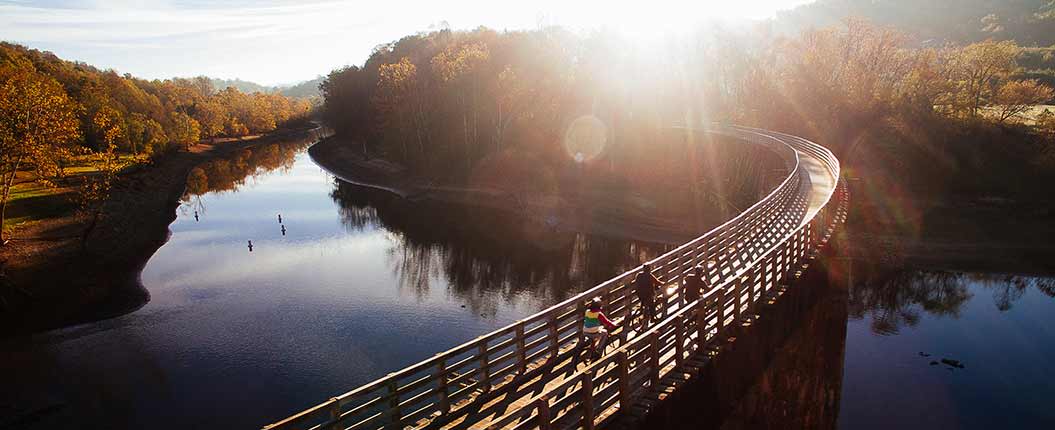 After breakfast, head west to Independence, a quick 20 minutes away. There are a couple of fun fall festivals there. Will today be the day you race a privy or will you sit back and enjoy native music?
If you desire a little outdoor adventure instead of a festival, continue on to Damascus. It's about an hour west and is home to the Virginia Creeper Trail, 34.3 miles of rails-to-trails beauty. This is one of Virginia's best hiking/biking destinations. It's not bad for photographers or birders either. The trail to the west goes to Abingdon and back to the east is Whitetop Mountain. The Creeper Trail Cafe will be awaiting your arrival back in Damascus.
Day 3: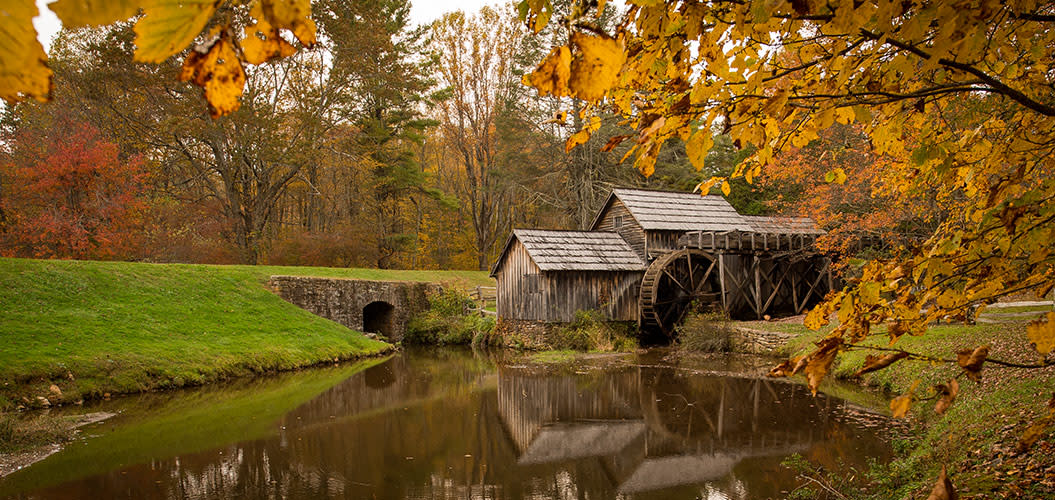 If you're not having an extended stay, then this is the day to back-track from Galax. Before heading out, stop by Barr's Fiddle Shop where you can find handmade, authentic, straight-from-The Crooked Road instruments. If you're not a musician, you can at least take home a souvenir t-shirt. And who knows, an impromptu jam session may break out while someone's on the picking bench.
Meadows of Dan is located about 45 minutes east and is home to Mabry Mill. This is one of the most photographed places in America and you won't want to miss it in the fall. Continuing back from whence you came is Floyd. Stop at Chateau Morrisette to sample their award-winning vintages. Their restaurant is open for lunch every day during the month of October, so plan to sip and dine.
More To Do:
Franklin County
Floyd County
Patrick County
Carroll County
Grayson County
Washington County
Contact Information:
The Crooked Road winds through almost 300 miles of scenic terrain in southwest Virginia, including…
Drive your way through Virginia's race tracks this season! From NASCAR to dirt tracks to road…