Claytor Lake State Park Getaway
Enjoy three miles of lake frontage.
Thirteen cabins, three lodges and a multitude of camping options await you at Claytor Lake State Park in Dublin. The 4,500-acre lake is the crown jewel of the park with a beach swimming area and dive tower, plentiful fishing and four miles of hiking and biking trails.
Day 1: Welcome to Claytor Lake
Settle into your accommodation - many with a view of the lake.
Cabins and lodges are climate controlled and have fireplaces and porches or decks for your seasonal comfort. Bed linens, one towel and a washcloth are provided per person, but you'll need to bring your food and personal necessities with you.
While your cell phone will probably work, televisions are absent. If you must access the outside world, you'll find a wi-fi hotspot near the beach pavilion.
Day 2: Explore the Park & More

Fishing is plentiful at Claytor Lake, especially with the recently installed fish attractors. Teach your little buddy how to fish from shore and he or she will likely pull one in without any trouble. Expect to claim catfish, muskie, walleye and striped bass. A Virginia freshwater fishing license is required and available for purchase at the park.
As the day warms up, the fish dive deep. That's your queue to take to the trails. Four miles of park trails are available to both hikers and cyclists. They're easy to moderate and the longest is only 1.55 miles.
Stop at MK's Gourmet Pizzeria and Shoppe for lunch. They offer pizzas, pastas, salads and sandwiches, and they're on the way back to the park.
This afternoon you'll find fun along the sandy beach shore. Kids will love the dive tower, and a snack bar and restrooms are available for your convenience.
Clean up and cook a great meal to enjoy on the deck or at the picnic table. Remember to remove all evidence of food from your area unless you'd like unwelcome furry guests.
Before turning in, roast marshmallows over the campfire. S'mores are what state park memories are made of.
Day 3: Water & The West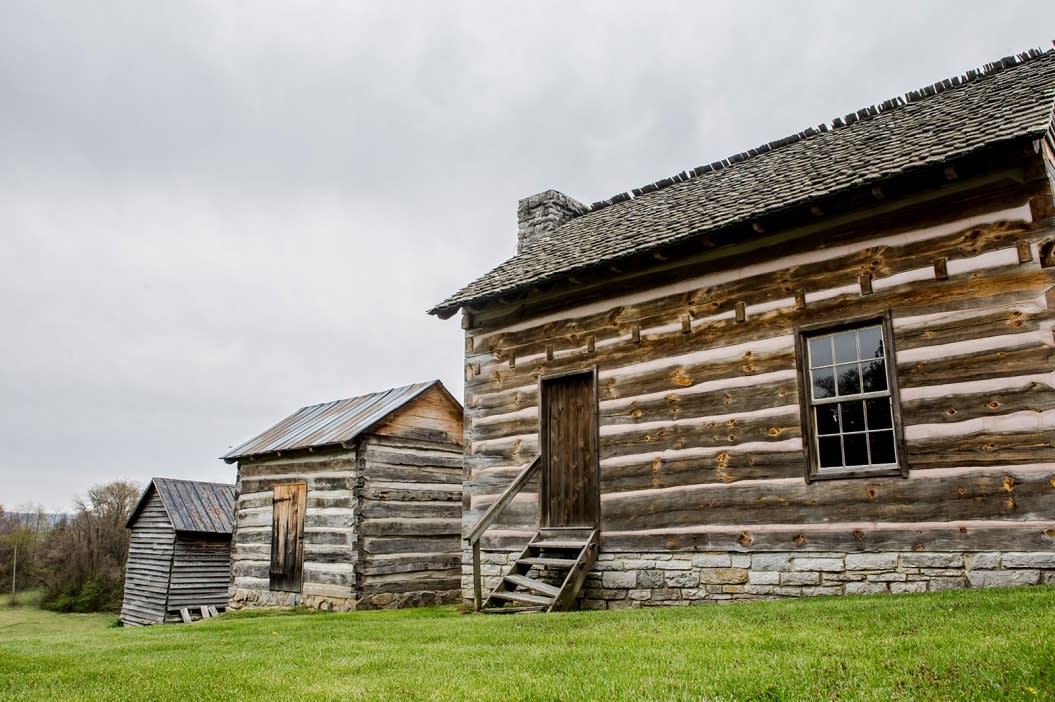 For those who'd like to try their hand at boating but don't own a craft, 2- to 8-hour rentals are available through Claytor Lake Watersports. Choose from canoes, kayaks, jet skis, bass boats and pontoons. Each boater will be given an orientation and temporary operator's license.
Adventurous water enthusiasts will want to put in on the New River in Radford. Guide service, as well as tubes, canoes, kayaks and rafts are available through Tangent Outfitters in Bisset Park.
Care to venture out for a bit? Within four miles are the Wilderness Road Regional Museum and Ingles Farm, both offering insight into pioneer westward migration during the 1700s.
A favorite hangout for more than 125 years is the Draper Mercantile, less than 8 miles away. You'll find great food and fantastic people. Do not pass up the old-fashioned ice cream or scratch-made desserts. In fact, you can take a bit of the local love home when you purchase farm fresh eggs, cheese or jam. If you find yourself lingering a while, you might see local musicians take the stage. Yes, Draper is also a showplace.
On your way back to the park, stop at Whitebarrel Winery where you can enjoy tapas with your wine.
Spend the day (or week!) at the lake. Fishing, camping, picnic areas, boat launches…
Watercraft - Virginia Is For Lovers