The First Permanent English Settlement in North America
The Virginia Company sailed from England to try and establish the first permanent English colony in the New World. Their instructions were to settle Virginia, find gold and a water route to the Orient. The explorers landed on Jamestown Island on the banks of the James River on May 14, 1607.
Historic Jamestowne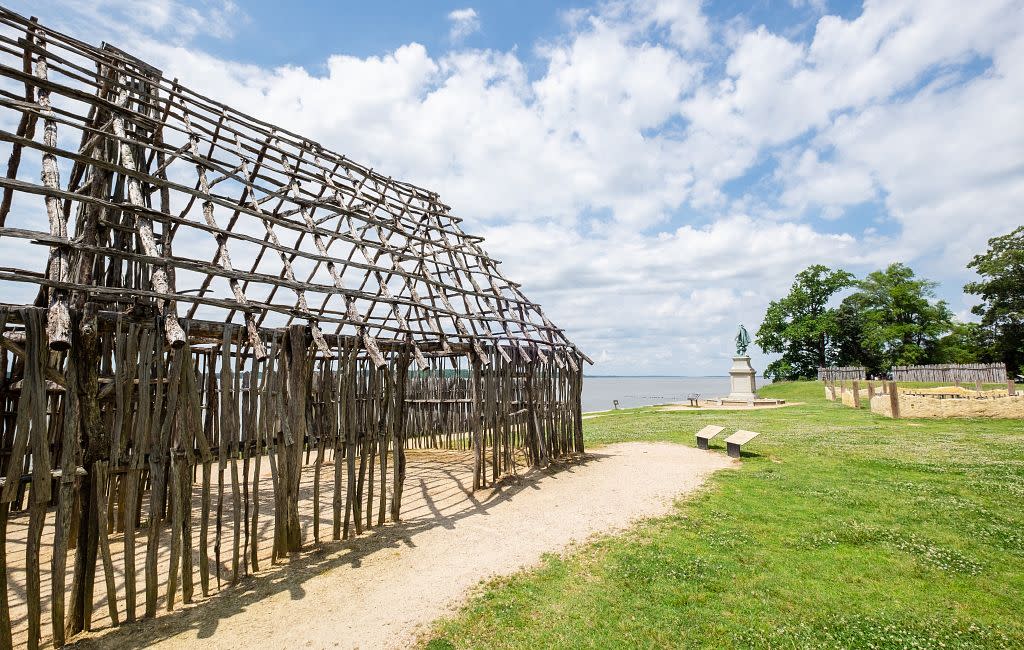 The mission of Historic Jamestowne is to preserve, protect and promote the original site of the first permanent English settlement in North America and to tell the story of the role of the three cultures - European, North American and African - that came together to lay the foundation for a uniquely American form of democratic government, language, free enterprise and society.
Jamestown Settlement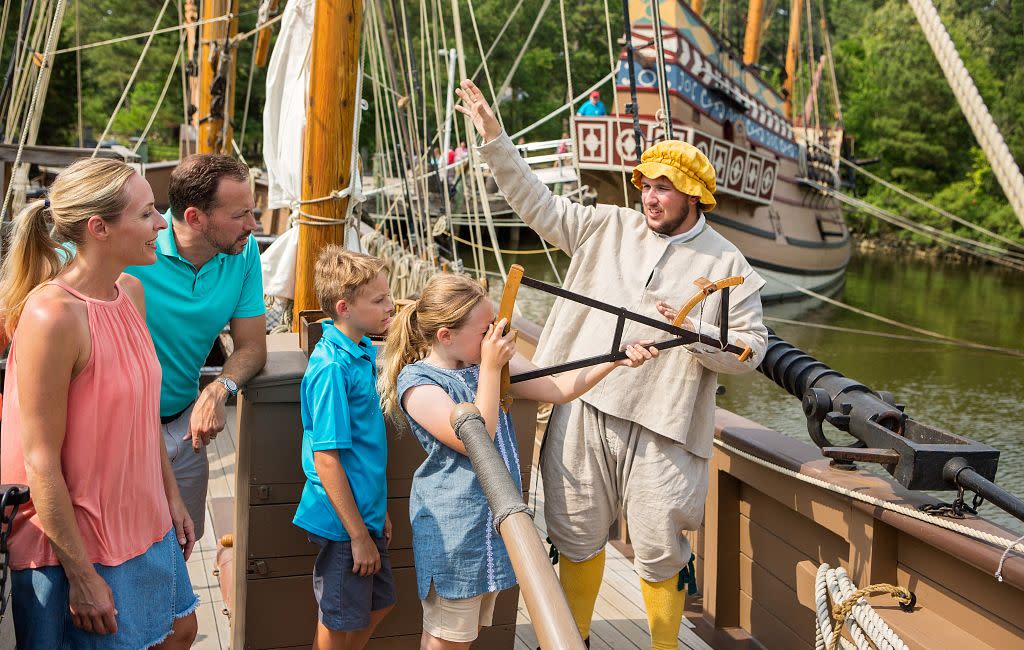 The story of the people who founded Jamestown and of the Virginia Native Americans they encountered is told through film, gallery exhibits and living history at Jamestown Settlement. Outdoors, visitors can board replicas of the three ships that sailed from England to Virginia in 1607, explore life-size re-creations of the colonists' fort and a Powhatan village, and tour a riverfront discovery area to learn about European, Powhatan and African economic activities associated with water.
Virgina's Route 5 Scenic Byway, between Interstate 295 east of Richmond and Jamestown, provides…
America's challenging journey for liberation spanned many years and culminated in the American…