Rails to Trails
Many of Virginia's old railroad grades have been converted into multi-use recreation trails perfect for outdoor lovers who prefer more moderate and leisurely outdoor experiences. The routes' gentle, mostly flat trails range from a few miles to more and wind through some of the most beautiful scenery in Virginia. Below are highlights of Virginia's Rails to Trails.
Virginia Creeper Trail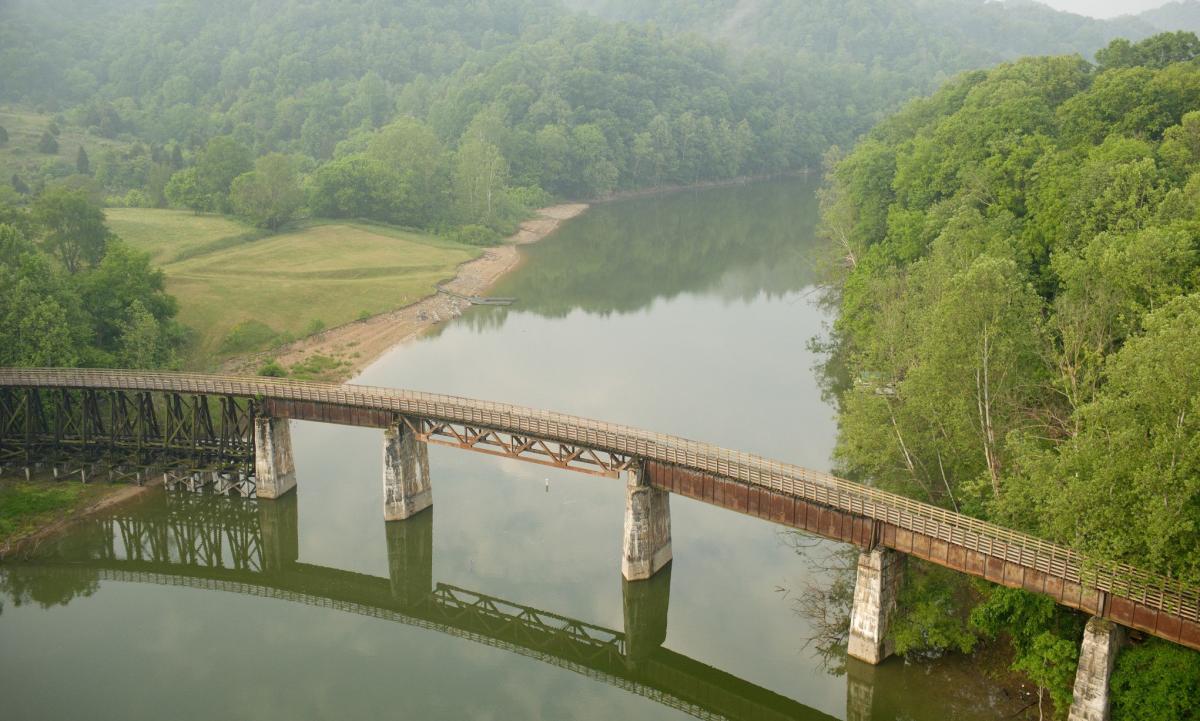 The mellow grade of the Virginia Creeper Trail makes a perfect relaxed, two-wheeled mountain adventure. The rail trail runs 34 miles from Abingdon to Whitetop Station, carving through farmland, mountain streams and the wooded splendor of the Mount Rogers National Recreation Area. A popular option is to rent a bike from one of outfitters in either Abingdon or Damascus, who shuttle riders to Whitetop Station. From there, it's a 17-mile ride into Damascus, almost all downhill.
Tobacco Heritage Trail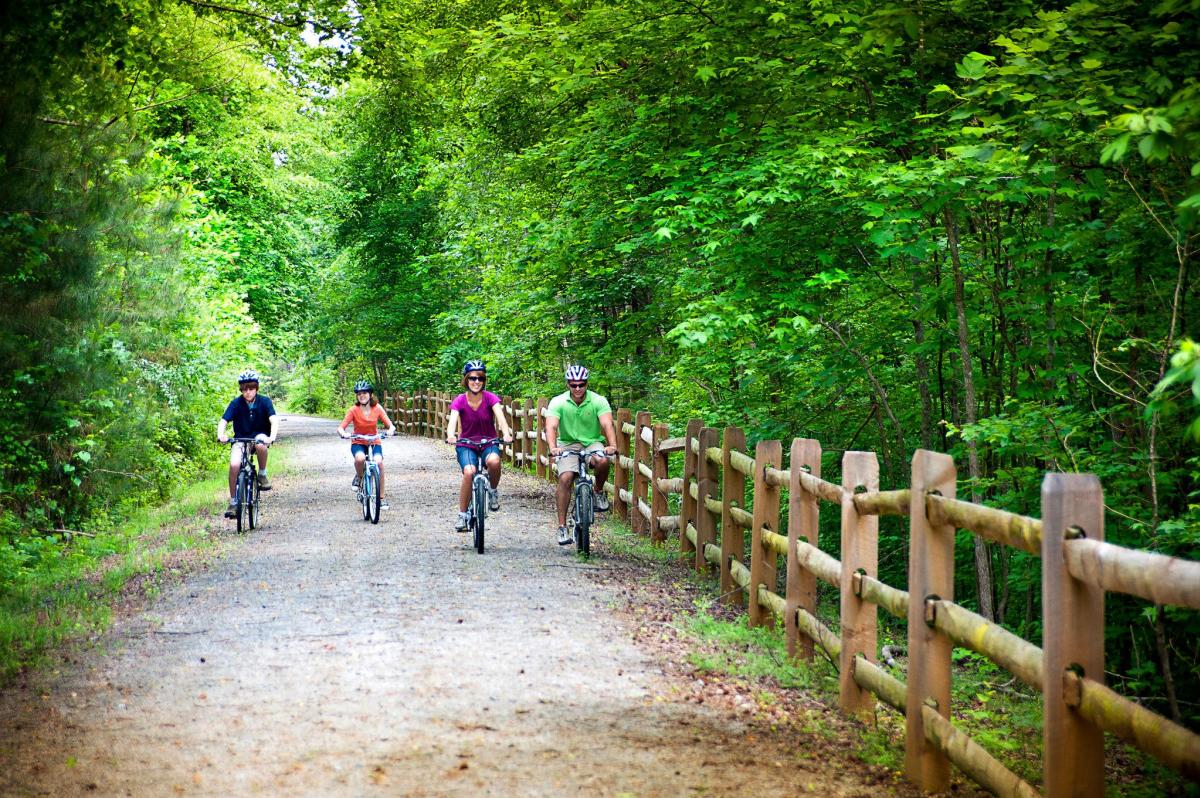 The Tobacco Heritage Trail is a system of long-distance recreational, multiuse, non-motorized trails.. The off-road trail, which primarily utilizes abandoned railroad corridors, will be limited to non-motorized traffic (not including handicap equipment) and will be for multiple user groups, pedestrians, hikers, bicyclists, and horseback riders. Sections open are in Brunswick and Lunenberg counties in the towns of Victoria, La Crosse, Lawrenceville, Brodnax and South Boston.
High Bridge Trail State Park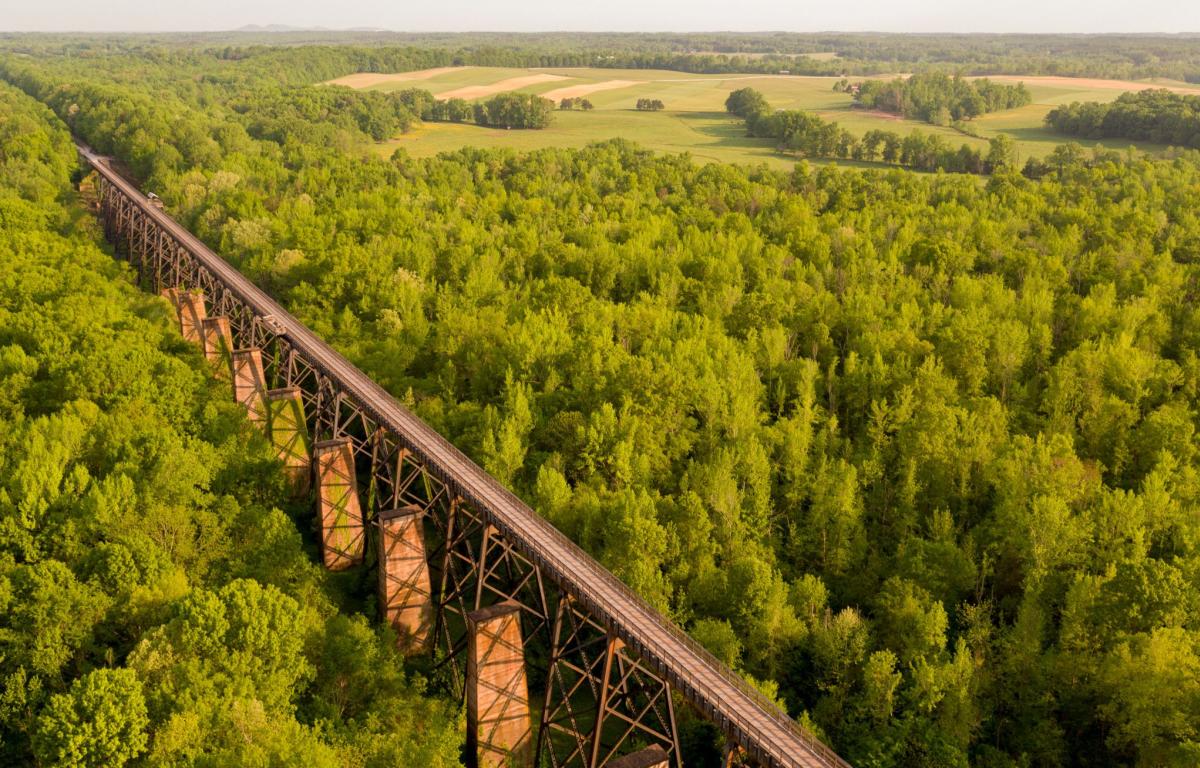 The centerpiece of this 31-mile rail trail in Farmville is the historic High Bridge, which was built in 1853 and runs 2,400 feet long and 160 feet above the Appomattox River. The scenic ride on crushed stone largely follows the river -- also revered for its paddling and fishing opportunities that can be enjoyed at nearby Twin Lakes and Holliday Lake State Parks.
Guest River Gorge Trail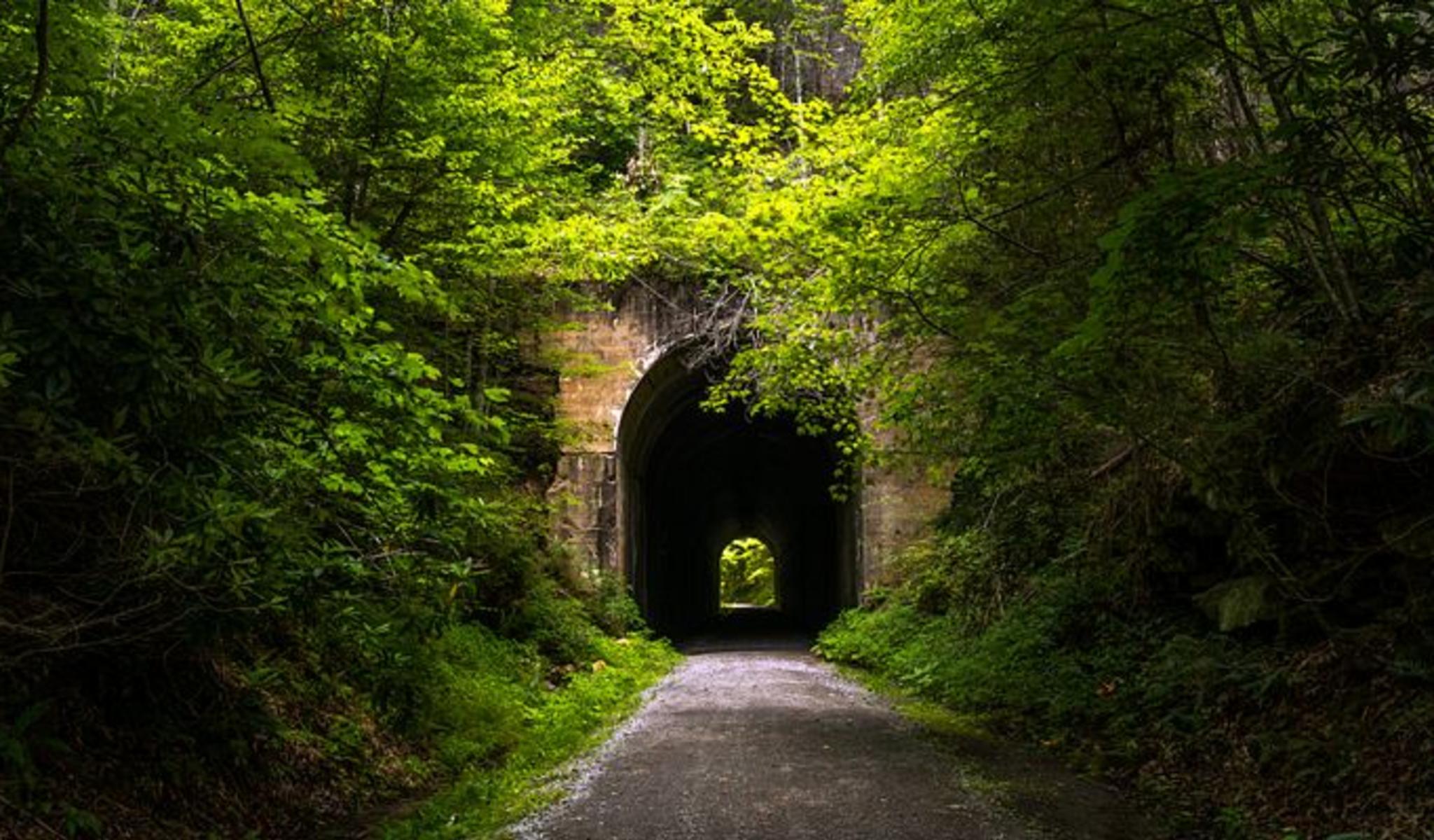 A former railroad grade, Guest River Gorge Trail cuts through the scenic deep gorge for six miles, offering a remote escape in Southwest Virginia and eventually ending at the Guest River's confluence with the Clinch River.
New River Trail State Park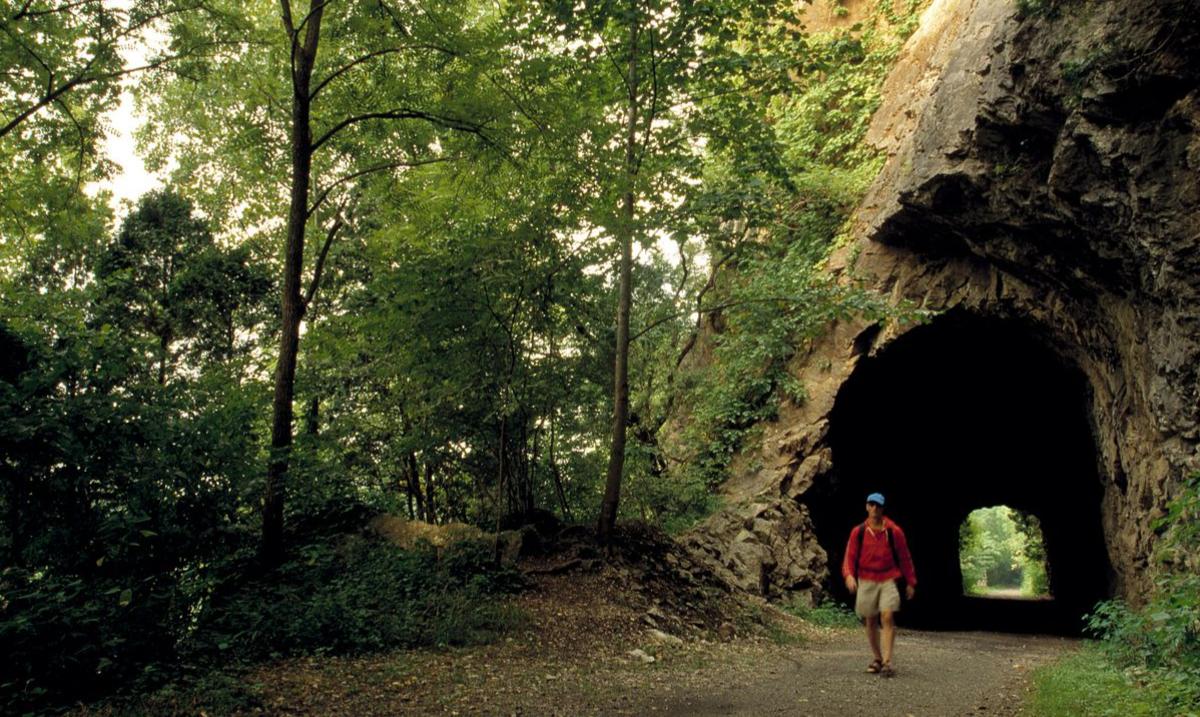 The majority of New River State Park in the Blue Ridge Highlands parallels the majestic New River -- one of the oldest rivers in the world and one of the only that runs south to north. The rail-trail totals 57 miles as it curves through rural Carroll, Grayson, Pulaski and Wythe counties. Pitch a tent alongside the river at one of four primitive campgrounds for a truly enjoyable biking adventure.
Washington & Old Dominion Trail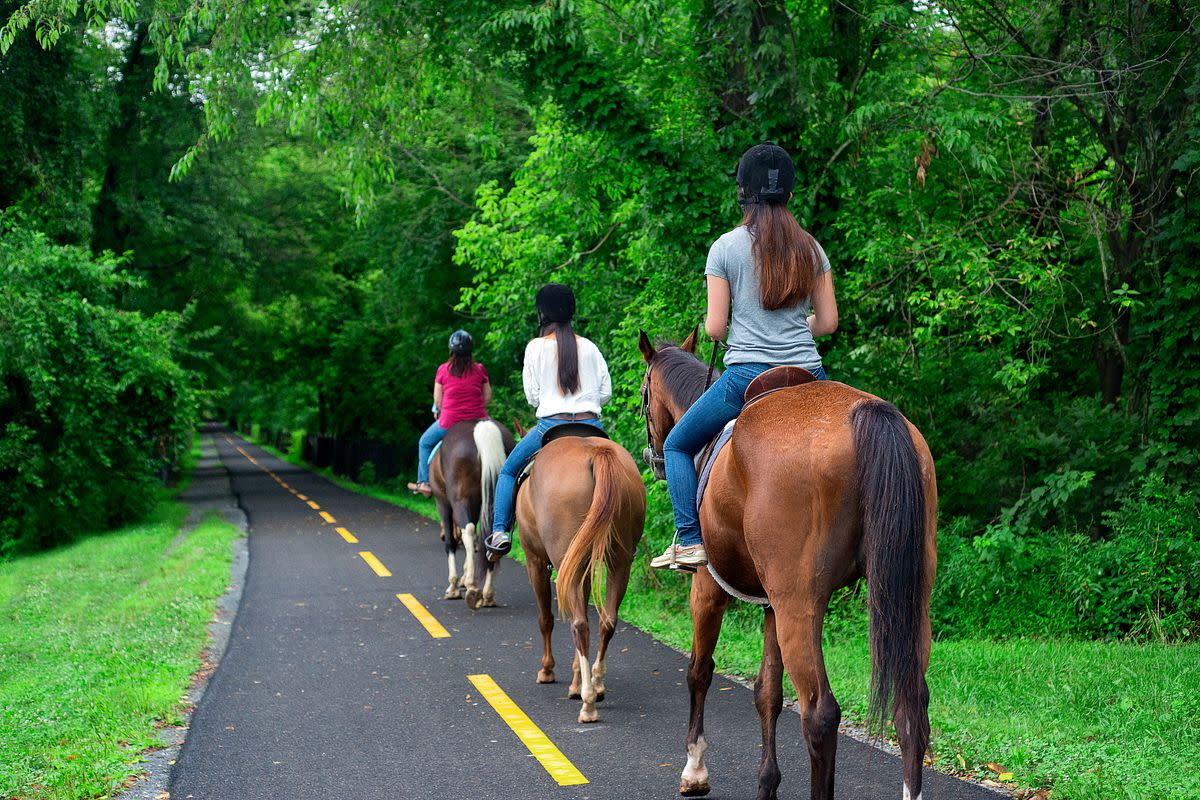 This 45-mile trail built on the former line of the Washington & Old Dominion Railroad traverses the scenic countryside of Northern Virginia from Shirlington to Purcellville.
James River Heritage Trail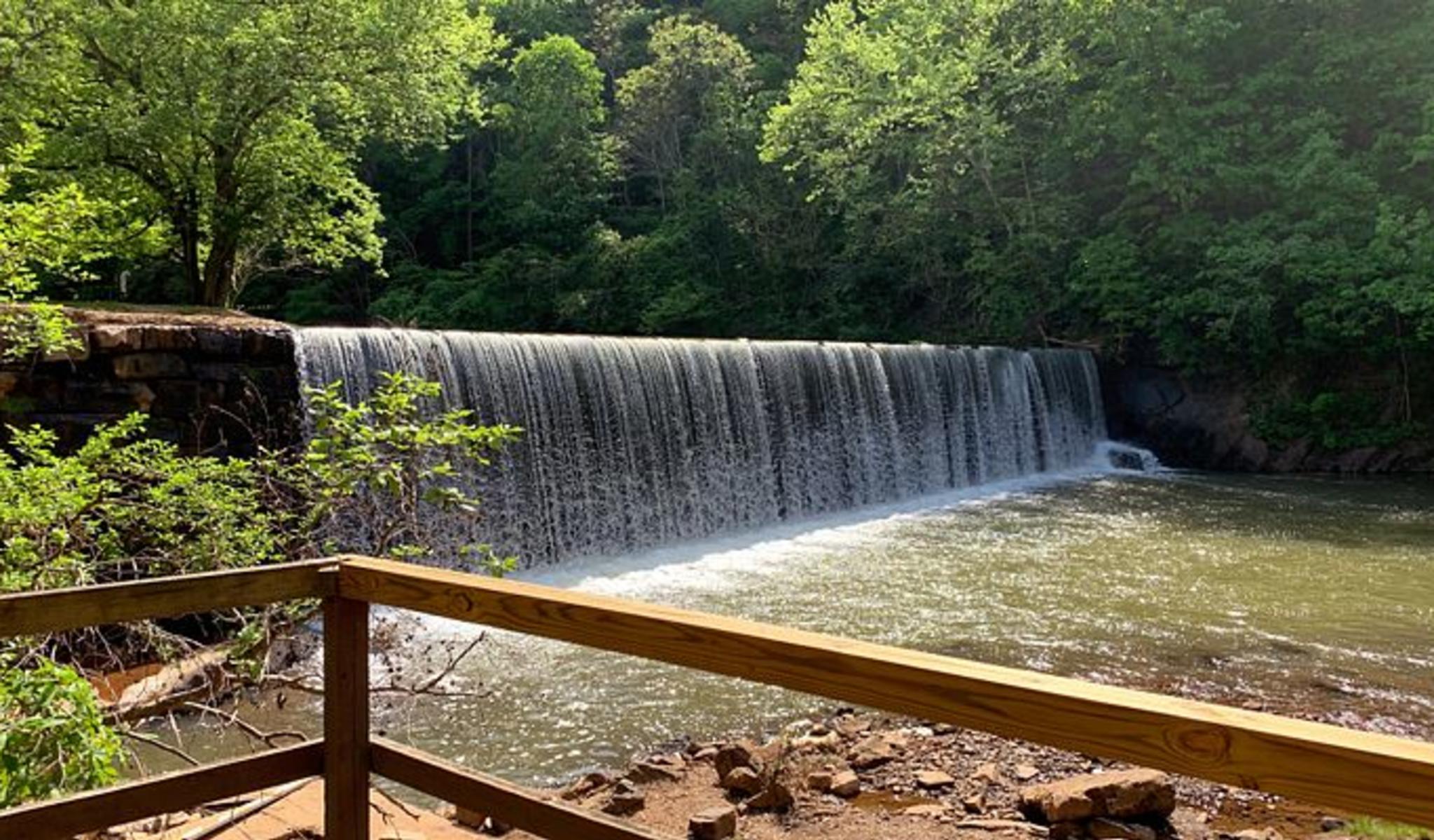 A great way to mix forested scenic seclusion and urban flavor, the James River Heritage Trail system combines lush natural areas and the historic downtown of Lynchburg. The nine-mile trail starts as the Blackwater Creek Bikeway and then becomes the Lynchburg Riverwalk as it approaches downtown where cyclists are rewarded with stunning views of the James River.
Chessie Nature Trail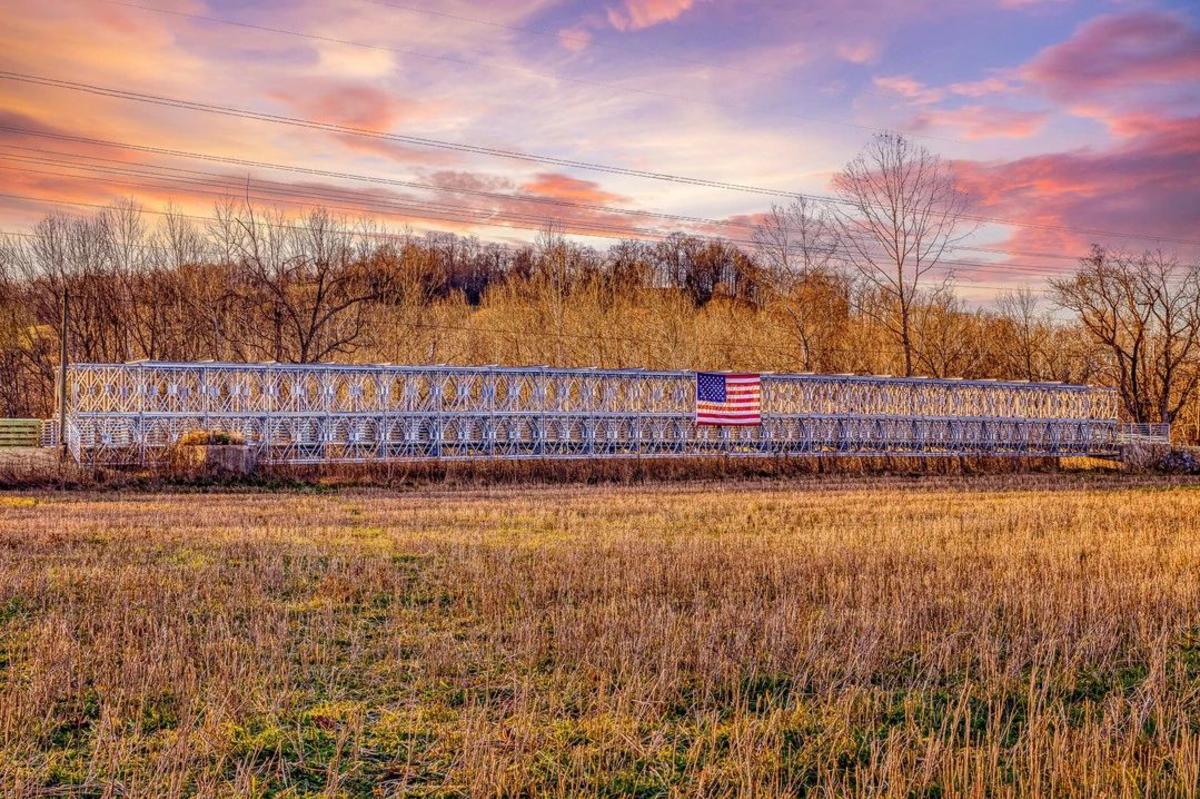 Following the Maury River from Lexington to Buena Vista, the Chessie Nature Trail lies along an old railroad bed and is maintained by Virginia Military Institute. No vehicles, including bicycles, are permitted on the trail, but leashed dogs are allowed with responsible owners.
Huckleberry Trail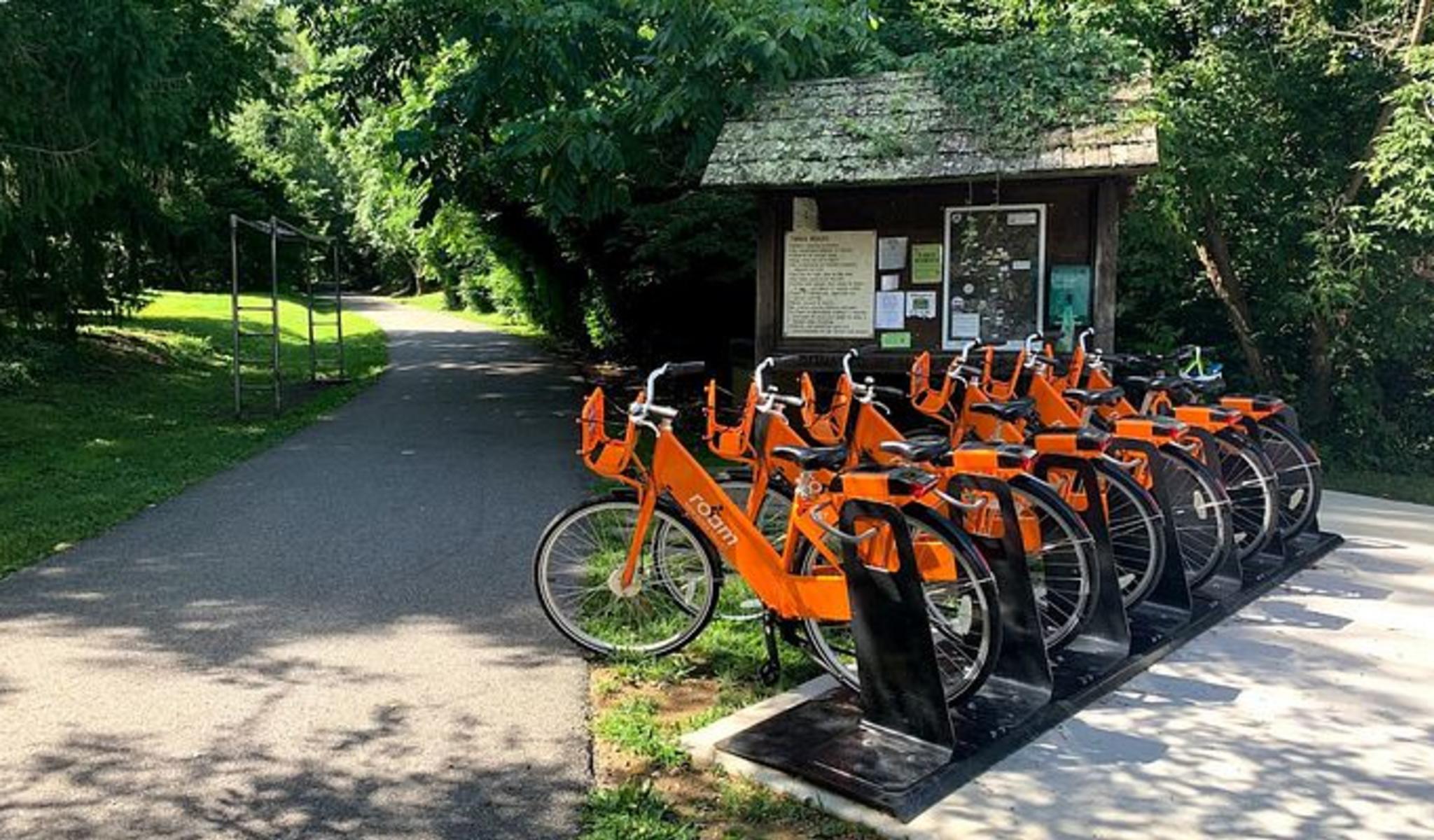 Between Blacksburg and Christiansburg, the Huckleberry Trail that was built in 1902 has since become a multi-use trail that is open to the public. The nature trail was established in 1966 and is about six miles long, although the trail continues to expand with new trail pathways open. Biking and walking is allowed on the trail, and leashed pets are welcome.
Virginia has it all when it comes to mountain biking: coastal trails that welcome beginners…
Virginia State Parks are consistently rated the best in the nation. For more than 80 years…