During peak season, luxury hotels and resorts may be a bit of a stretch for your budget, but in the off-season, you can score rooms for fantastic prices. We've rounded up a few of our favorite luxury properties that will run you $200 or less during the off-season (typically late November-February). Book a stay this winter and enjoy a magnificent Virginia getaway! 
The Marriott Oceanfront—Virginia Beach
A beachfront property in the north end of Virginia Beach, the Marriott Virginia Beach Oceanfront is part of the historic Cavalier Resort (located right across the street) and is within walking distance of lots of shopping, attractions, and restaurants. The Virginia Beach Boardwalk runs in front of the hotel, and you can check out bikes for a leisurely ride along the paved trail that runs parallel to the beach (keep an eye out for dolphins playing in the surf!).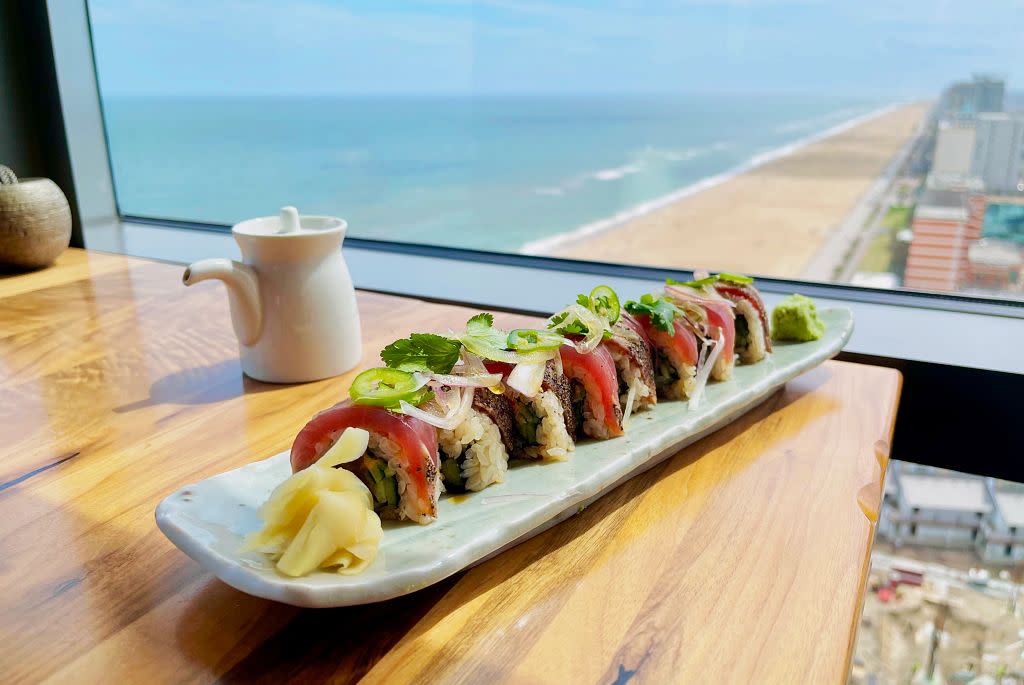 The Marriott Oceanfront has an indoor pool for the winter months as well as spacious grounds with fire pits and a bocce ball court. Enjoy meals with a view at the hotel's two on-site restaurants, Tulu Seaside Bar & Grill on the lower level and Orion's Roof, an Asian-fusion restaurant with a rooftop patio and sweeping ocean views. 
Rates: Starting around $150 per night during the off-season
The Virginian—Lynchburg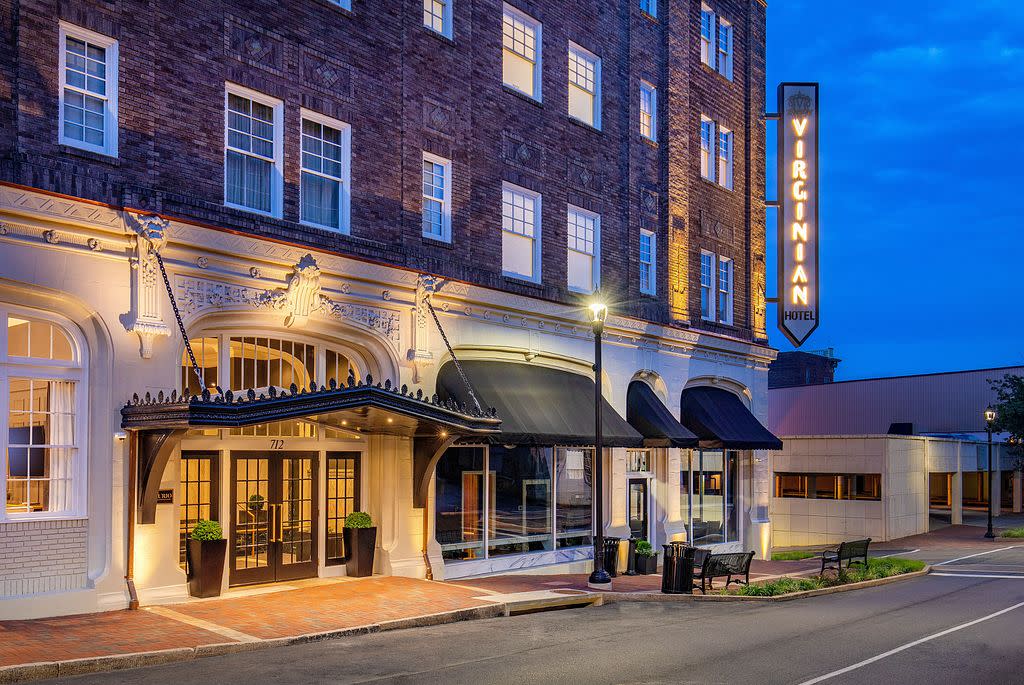 Photo Credit: John Bellenis
The Virginian evokes an era of early 20th-century grandeur, thoughtfully restored and updated to include all the modern amenities found in a luxury property. The hotel's central location in Downtown Lynchburg allows visitors to walk to the best restaurants, shops, and even stroll along the picturesque James River (don't miss snapping a photo by the Lynchburg LOVEwork along the Blackwater Creek Trail!). Enjoy views of the city from the hotel's rooftop restaurant and bar, complete with fire pits to stave off the chilly off-season air.
Rates: Starting around $150per night during the off-season
Quirk Hotel—Richmond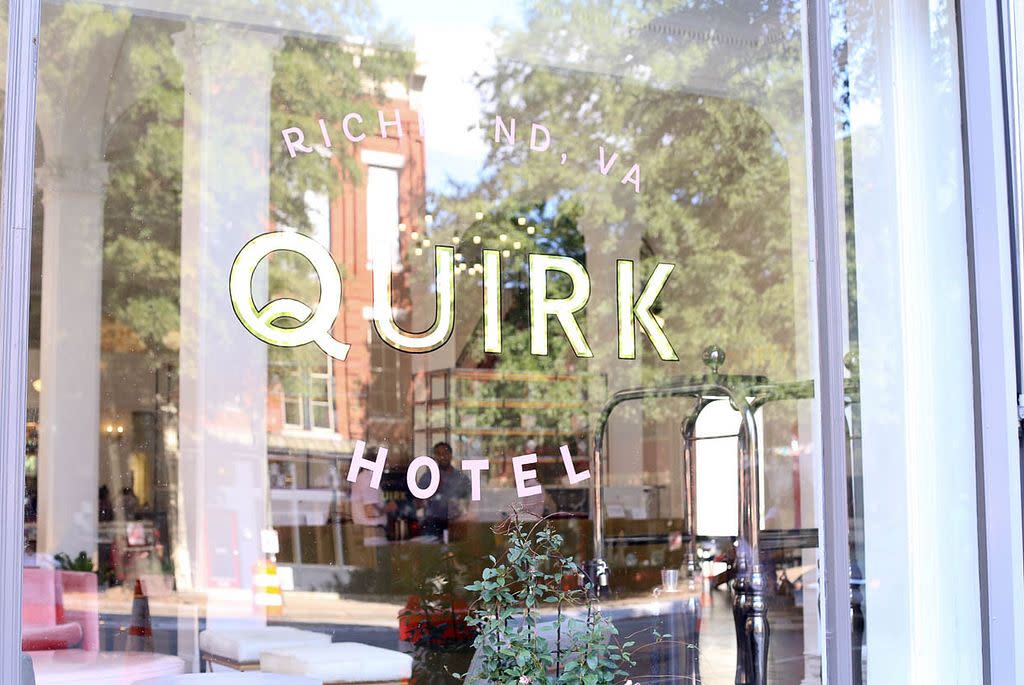 photo credit: Cathy Anderson
In the heart of downtown Richmond and within walking distance of several of the city's best restaurants and boutique shops, Quirk Hotel is the perfect home base for an affordable off-season getaway. During the holidays, the hotel decks out their expansive lobby in trendy pink and white decor (including a massive pink Christmas tree!) that matches the hotel aesthetic.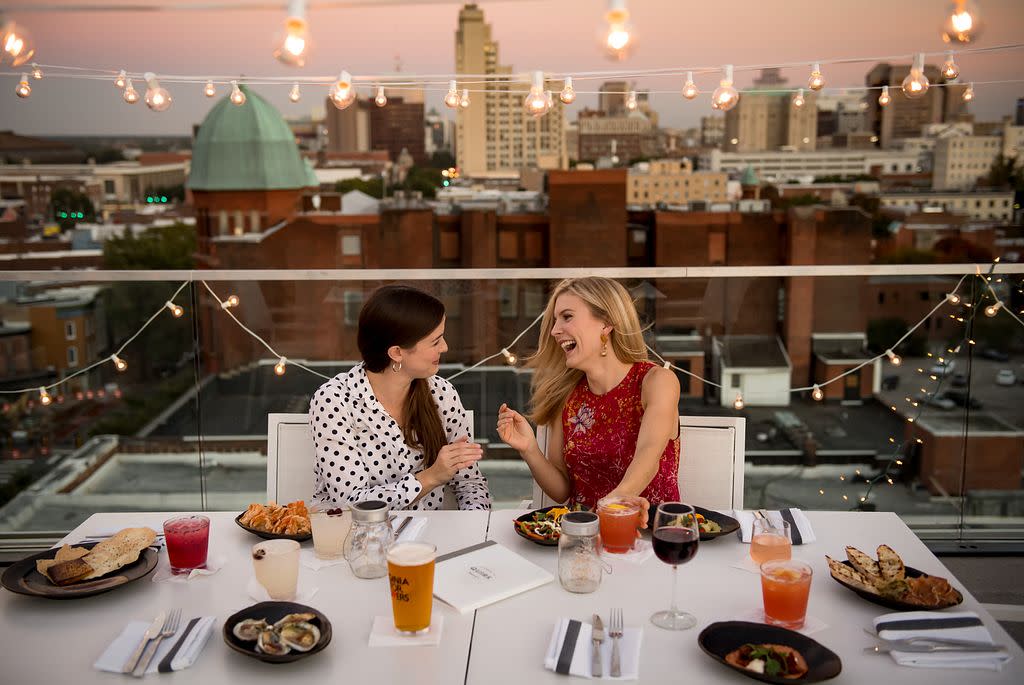 Make reservations for dining at the lobby restaurant, Maple & Pine, helmed by innovative Virginia Chef David Dunlap and featuring seasonally inspired New American dishes and a creative craft cocktail menu, or opt to dine at the hotel's rooftop bar. If modern luxury is your style, Quirk Hotel should be first on your list of top-tier Virginia accommodations. 
Rates: Starting around $190 per night during the off-season
The Hotel Roanoke—Roanoke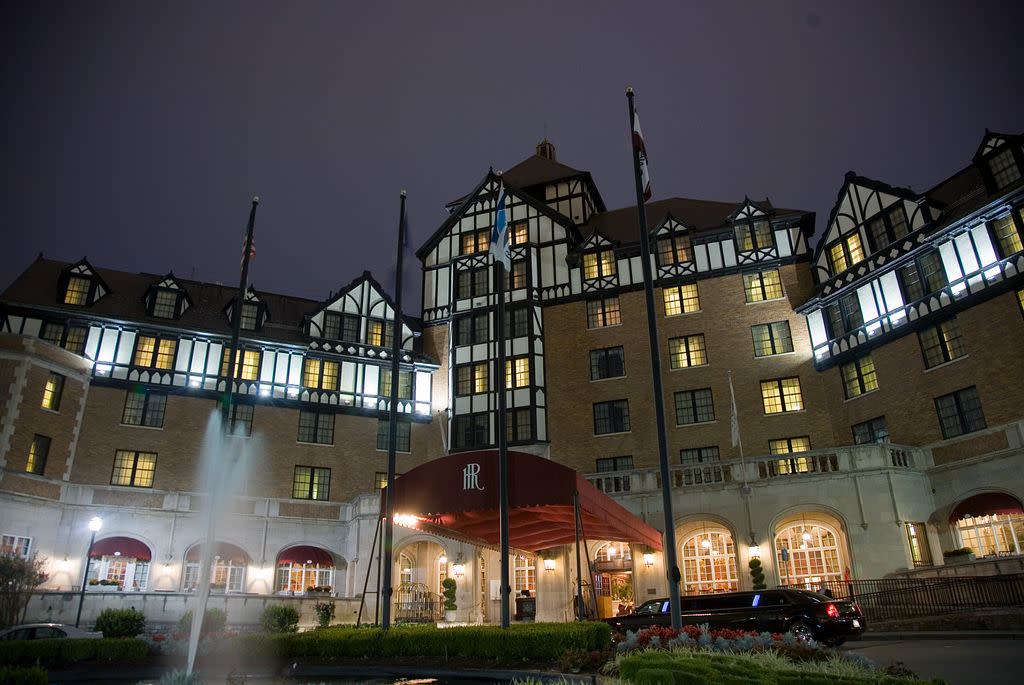 Photo Credit: Bill Crabtree Jr. 
Dating to 1882 but completely restored in 1995, the historic Hotel Roanoke offers the convenience of downtown Roanoke while being only a few miles from outdoor attractions like the Blue Ridge Parkway. Plan to dine while staying at the opulent establishment, as the Regency Dining Room has been a tradition in Roanoke since 1938, serving up classic southern favorites like the Hotel's signature Peanut Soup as well as modern dishes that highlight the culinary ingredients of the region. 
Rates: Starting around $140 per night during the off-season
Craddock Terry Hotel—Lynchburg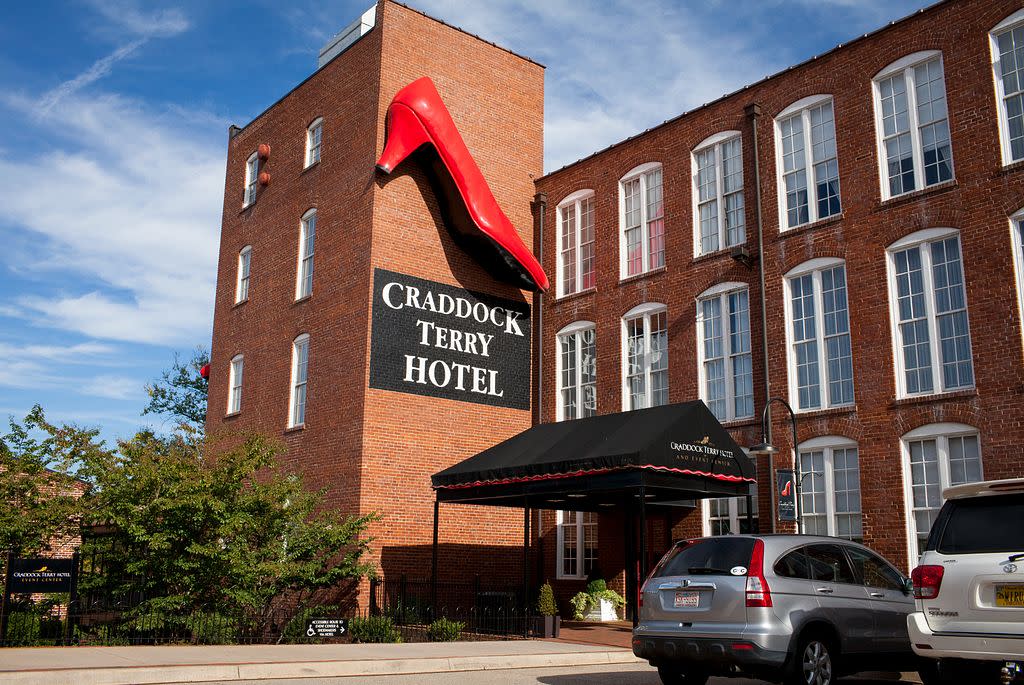 If traveling with pets, consider booking a stay at Lynchburg's luxurious Craddock Terry Hotel, a turn-of-the-century shoe factory now converted into a boutique hotel that blends upscale amenities with the historic elements of the original warehouses.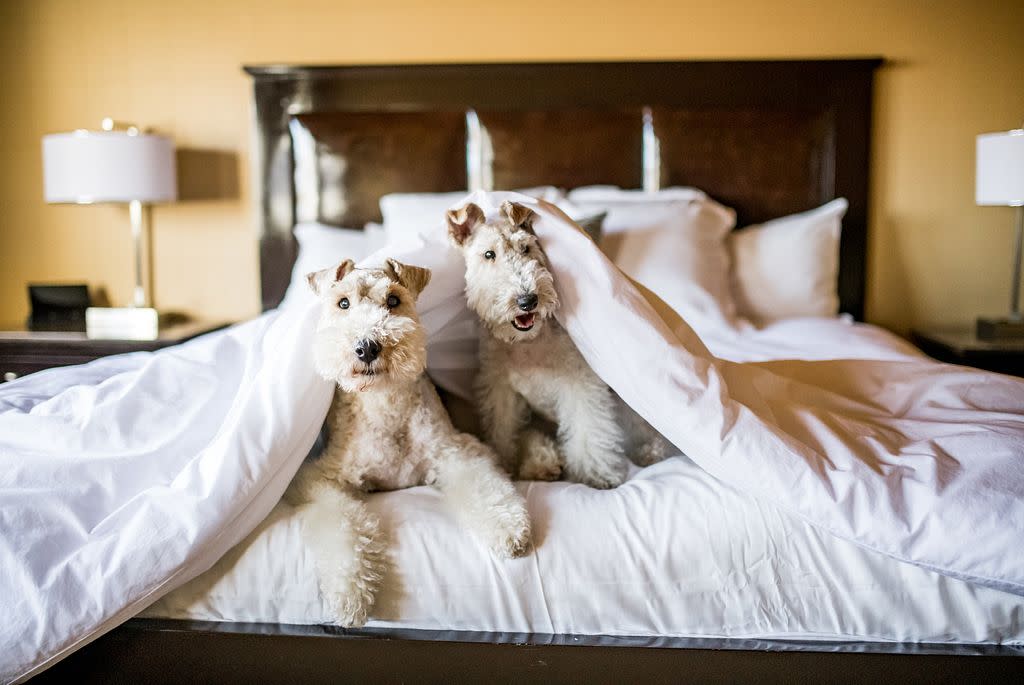 Photo Credit: Lindsey Hinkley Photography, @lindseyhinkleyphoto
This downtown Lynchburg gem not only welcomes dogs, but has its own four-legged greeter by the name of Penny Loafer, an adorable Wire Fox Terrier. Your pup will be totally pampered at the Craddock Terry, with his or her own bed, water bowl, treats, and toys, and as part of their "Dog Room Service Menu", the hotel provides a dog walking service and other "five-paw" amenities for your best furry friend. 
Rates: Starting around $175 per night during the off-season
Lansdowne Resort & Spa—Leesburg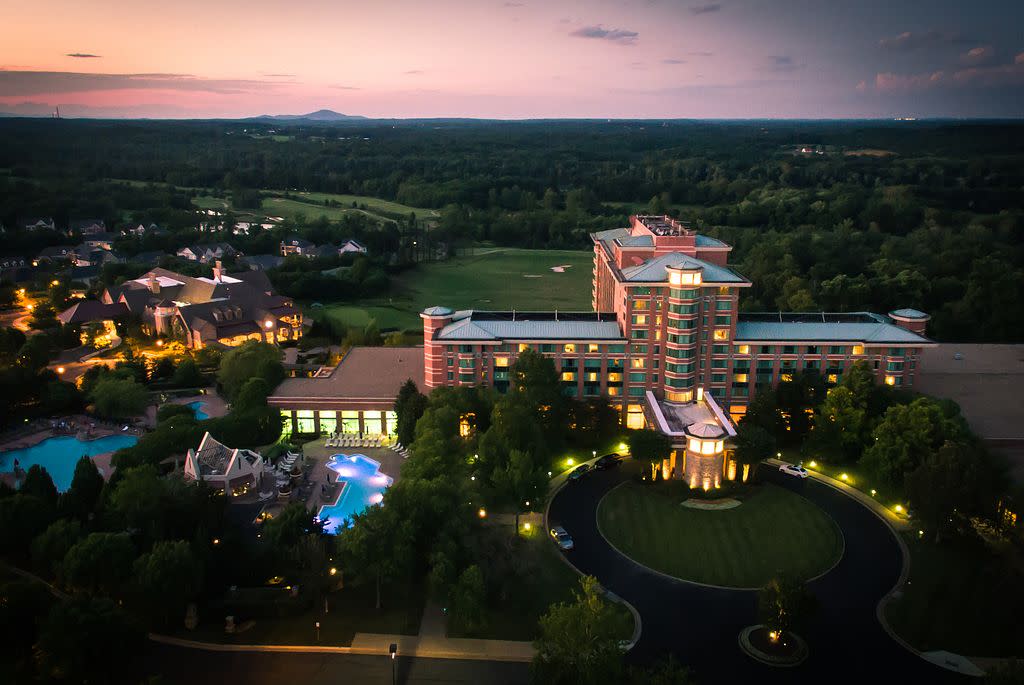 Image Courtesy of Lansdowne Resort
For those in search of both luxury and pristine outdoor space in the Northern Virginia area, the Lansdowne Resort & Spa is an excellent choice. The resort grounds span 500 acres overlooking the scenic Potomac River, with on-site activities such as 45 holes of AAA Four Diamond award-winning golf and gorgeous waterfront trails with picturesque views high above the river.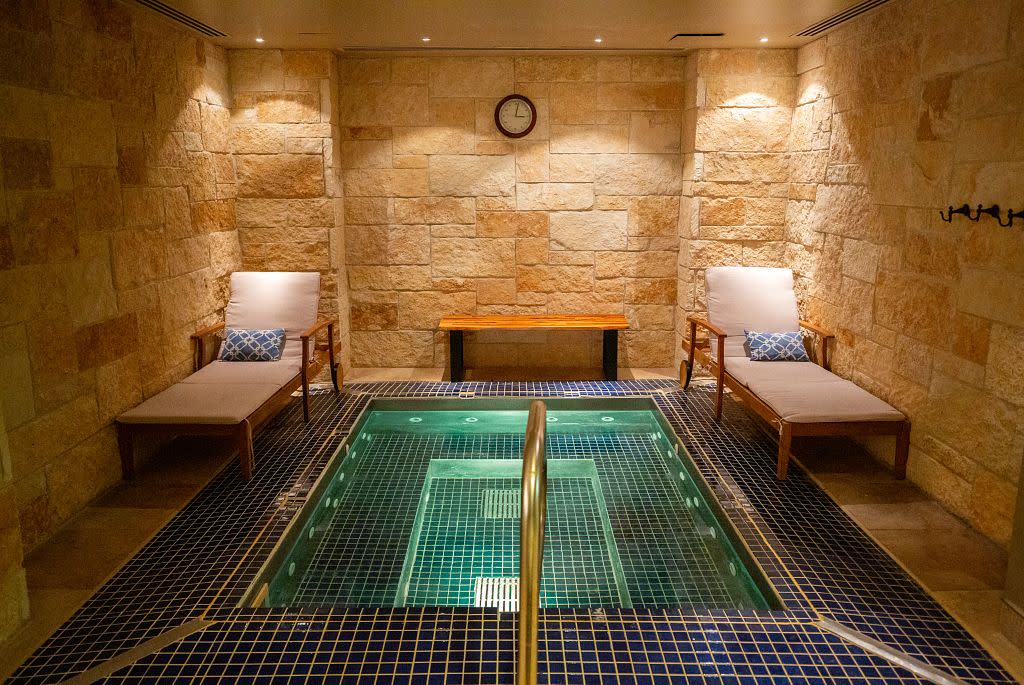 Once you've explored the grounds, head to the resort's world-class spa for a little extra pampering, then dine at on-site restaurant Coton & Rye before ending the day with a s'mores roast by the outdoor fire pits. 
Just 30 miles from Washington, D.C., this Northern Virginia resort is a rural oasis for those in need of a break from the hustle and bustle of the metropolitan area. 
Rates: Starting around $180 per night during the off-season
The Bristol Hotel—Bristol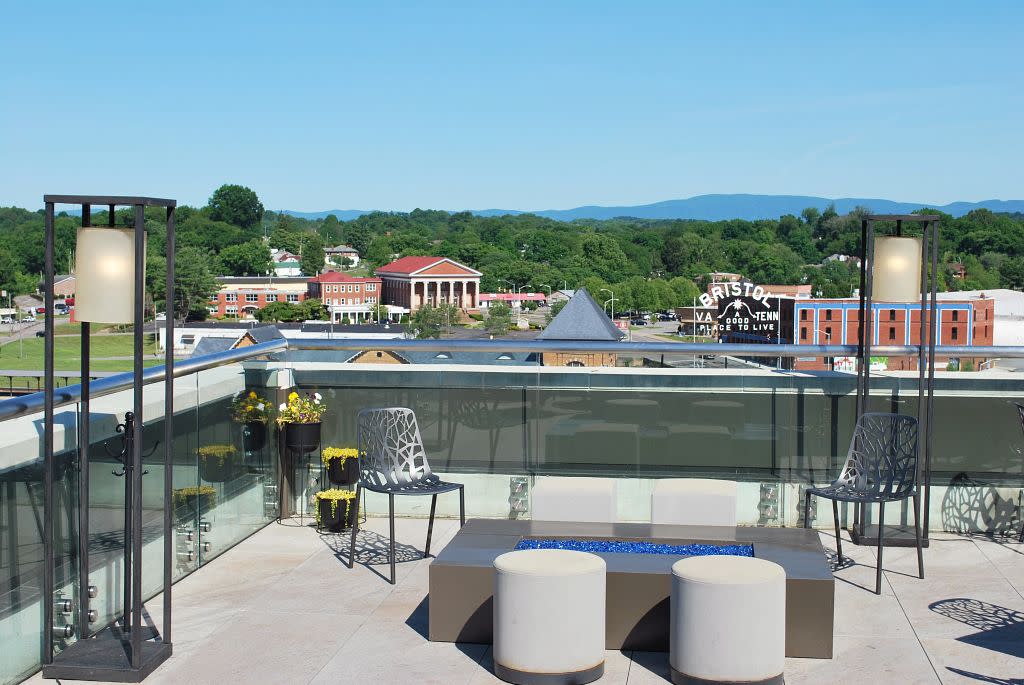 Southwest Virginia is an outdoor lover's paradise, but you don't have to rough it when it comes to accommodations in this corner of the Commonwealth. Named the #4 city hotel in the continental United States by Travel+Leisure, the recently renovated Bristol Hotel is a boutique hotel only a block off State Street, the city's main thoroughfare and the dividing line between Virginia and Tennessee.
Originally constructed in 1925, the historic landmark property was revived to reflect Bristol's industrial and musical roots as well as the adventurous spirit found in Appalachia. Take in panoramic views of the surrounding Blue Ridge Mountains from the hotel's rooftop bar, where you can catch some of the best local and regional artists perform live, or grab dinner at Vivian's Table, the hotel's street-side restaurant (which also often hosts live shows!).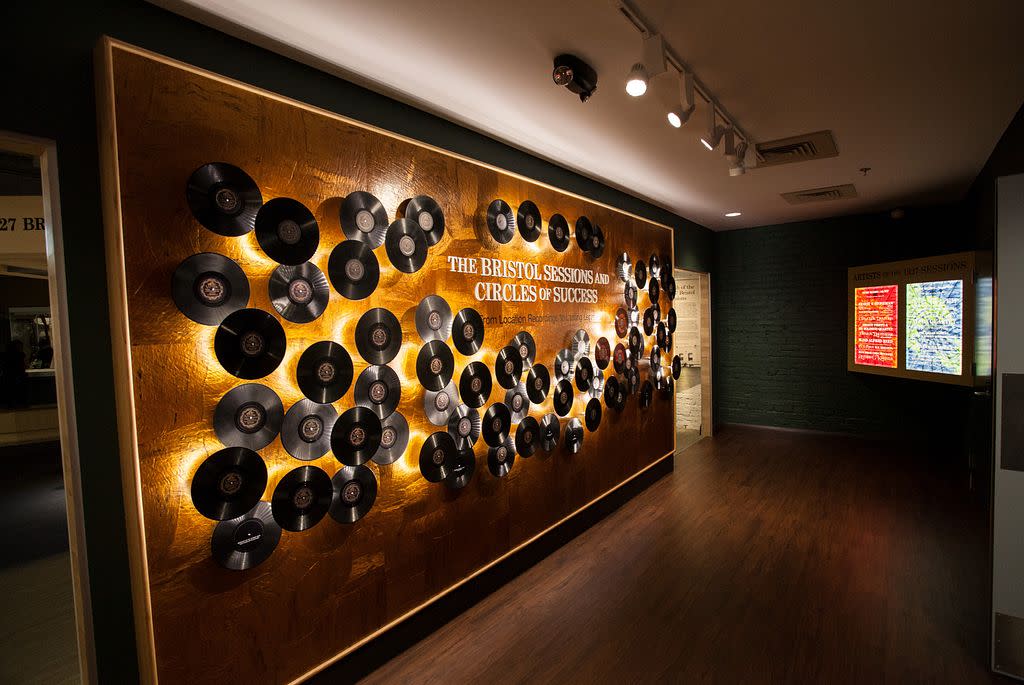 Music fans should consider splurging on a suite, which each feature a Crosley turntable and a curated library of vinyl, and get tickets to the Birthplace of Country Music Museum, located right across the street from the hotel. 
Rates: Starting around $140 per night during the off-season
Hilton Norfolk the Main—Norfolk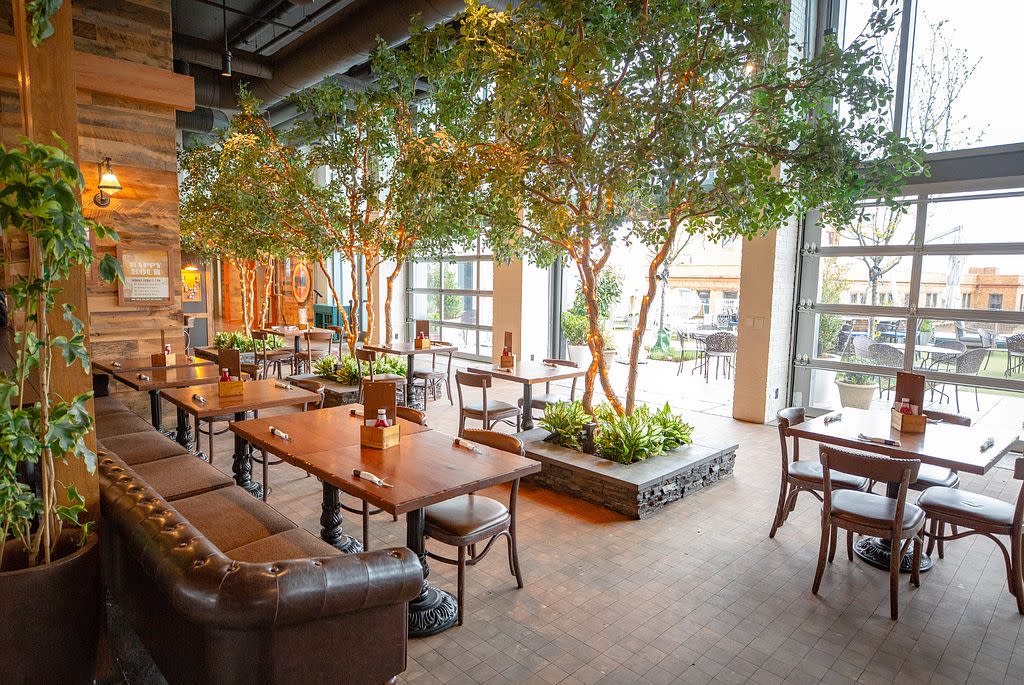 Travel to Virginia's coastal region during the off-season to stay at Hilton Norfolk the Main in the heart of Downtown Norfolk. From the hotel's rooftop bar and restaurant (one of three on-site dining options ranging from casual to upscale), you'll get views of the Elizabeth River and the famed Battleship Wisconsin at the Nauticus Museum, a must-visit during your stay in the area. The hotel is only a ten-minute walk from Scope Arena, so if you're visiting for a concert or show, this pristine property offers exceptional overnight accommodations.
Rates: Starting around $150 per night during the off-season
Berry Hill Resort & Conference Center—South Boston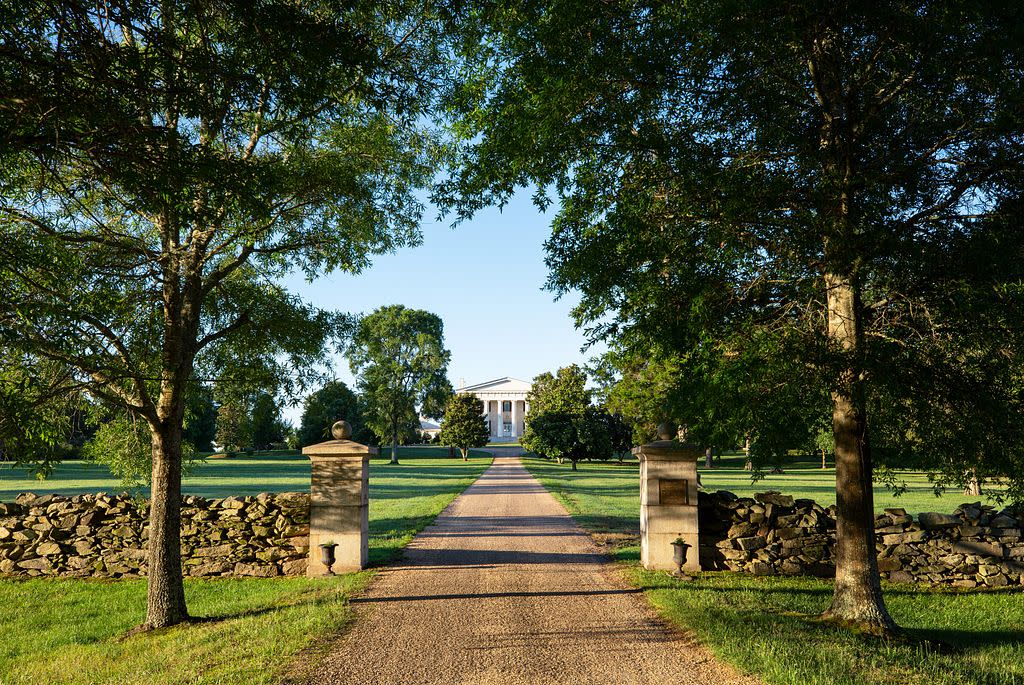 No one does Southern opulence in Virginia like Berry Hill Resort, a National Historic Landmark that was first constructed in 1728. While the hotel has been updated to reflect modern luxury amenities like an on-site spa, indoor pool, and several restaurants that serve fine Southern cuisine, the resort's 650-acres of grounds and the historic mansion (where several suites and the formal dining room are located) retain the original splendor of the property.
Rates: Starting around $175 per night during the off-season
The Georges—Lexington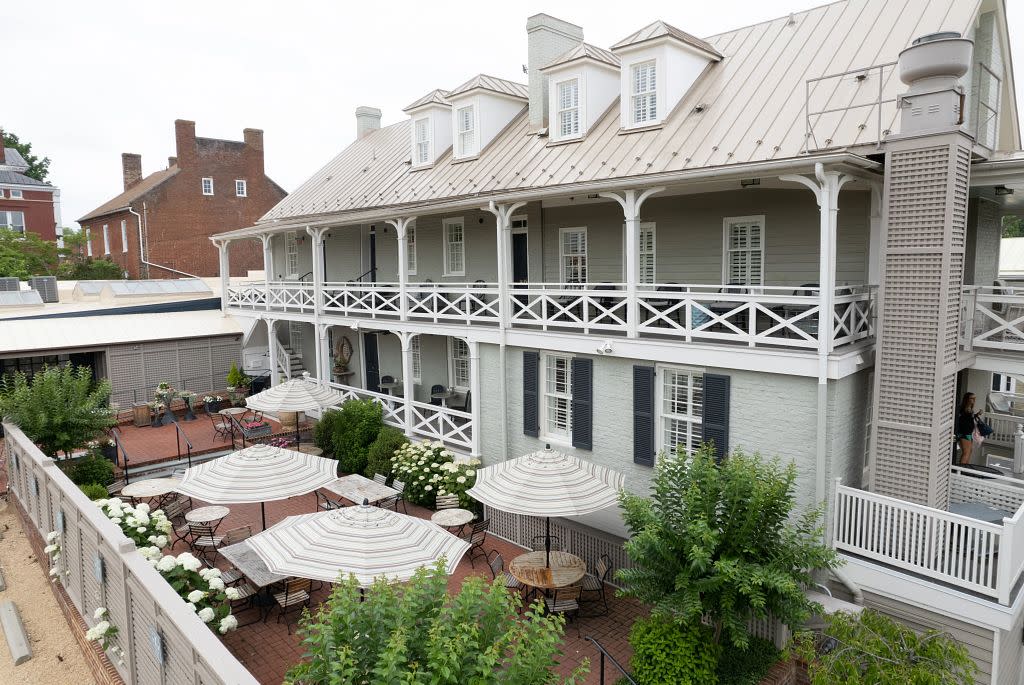 Photo Credit: Chad Williams, @echadwilliams
A boutique inn with 18 elegant rooms occupying buildings right across from each other along Lexington's Main Street, The Georges blends historic architecture with luxuriously comfortable guest rooms and suites. The decor maintains traditional elements of classic Virginian style, exuding effortless charm with every detail. Grab a drink at TAPS Lobby Lounge and don't miss the delicious culinary experience of dining at Haywood's, the inn's restaurant, for dinner.
Rates: Starting around $225 per night during the off-season
Boar's Head Resort—Charlottesville
Photo Credit: Jack Looney
Charlottesville's Boar's Head Resort sits on a 573-acre country estate and was recently renovated in 2019 to offer 175 upscale guest rooms and suites, world-class dining in the resort's restaurant, the Mill Room, a sumptuous spa, and a wide array of recreational activities, including hiking trails decked out with lights during the holidays and an 18-hole golf course. 
Additionally, there is plenty to do nearby, from wine tasting at some of the best local wineries and outdoor activities like hiking in Virginia's Blue Ridge Mountains to touring two of Thomas Jefferson's most prestigious architectural feats, the University of Virginia campus and his historic home, Monticello. 
Rates: Starting around $175 per night during the off-season
Wedmore Place—Williamsburg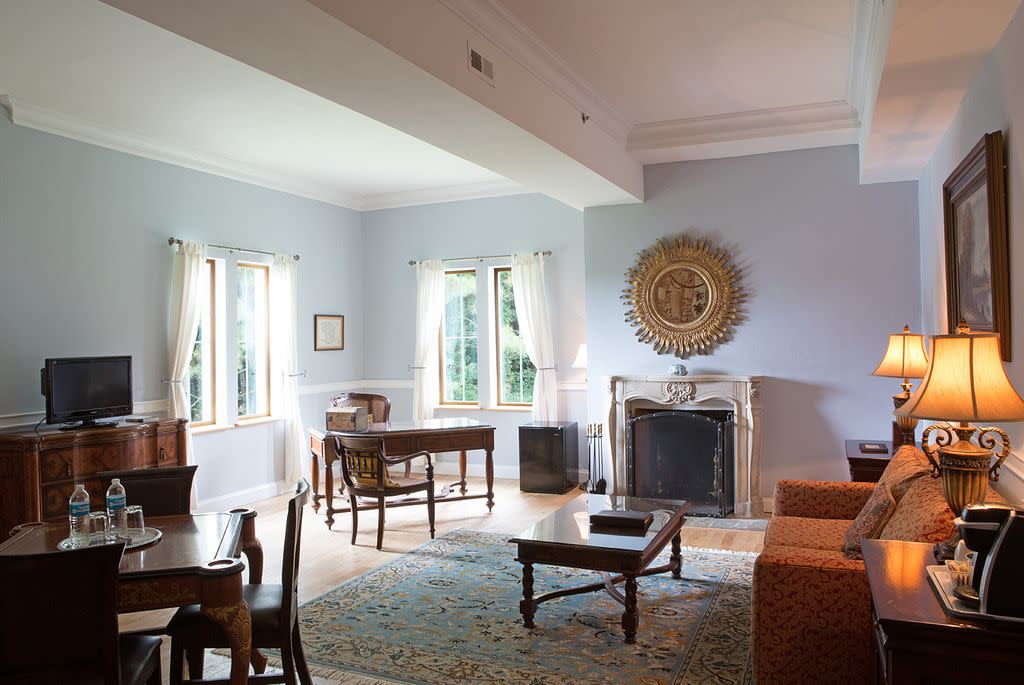 Photo Credit: Ron Magee
Enjoy European-inspired accommodations at Wedmore Place, a hotel on the grounds of the award-winning Williamsburg Winery. The 28 uniquely designed guest rooms each have their own European theme, such as Vienna, Bavaria, Champagne, Brittany, or Tuscany, immediately transporting you to a different romantic region of the continent.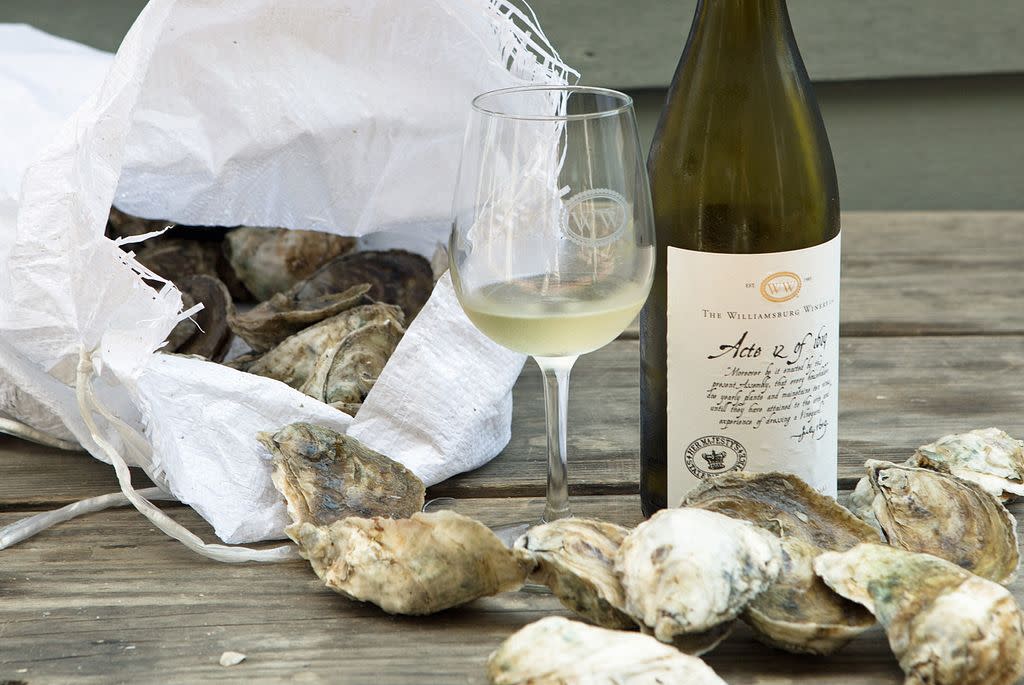 Photo Credit: Ron Magee
Your stay includes a complimentary breakfast at the hotel's Café Provencal, but you can also eat lunch or dinner at the other on-site restaurant, Gabriel Archer Tavern. 
Rates: Starting around $130 per night during the off-season
Massanutten Resort—McGaheysville
Off-season may be the best time to visit Massanutten Resort, especially if you're in search of an affordable family getaway! Hit the slopes with the kids for a little skiing or snowboarding, and at night, get tickets for cosmic tubing, a high-speed plunge down slopes illuminated with dancing northern lights and pumping music.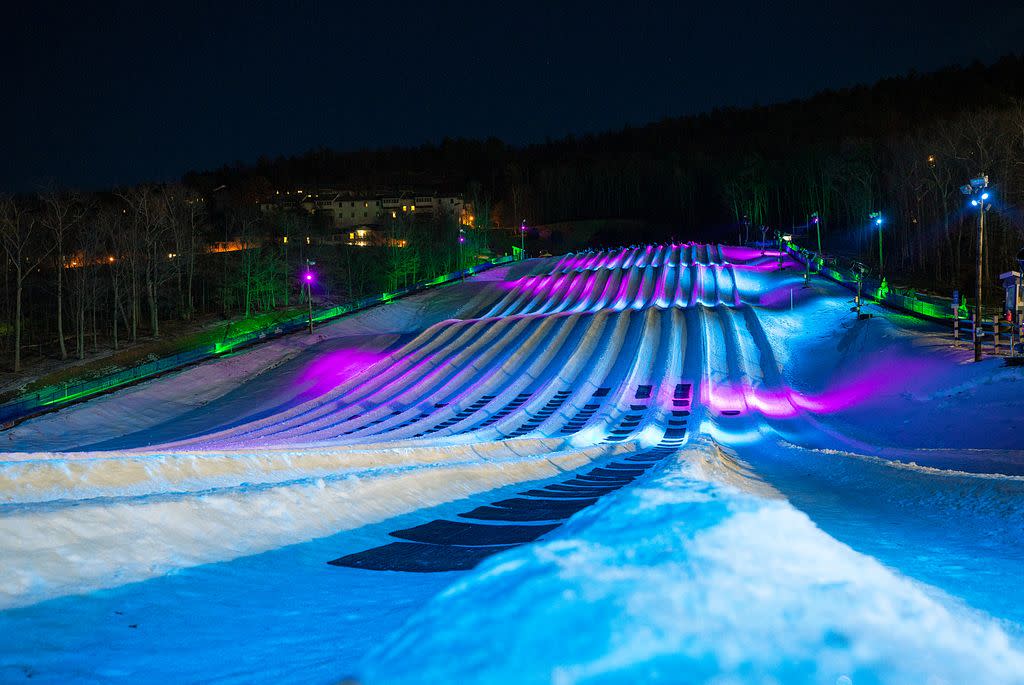 If you need to thaw out, the indoor water park stays at a comfortable temperature year-round, so the kids will have a chance to splash around even on the chilliest days.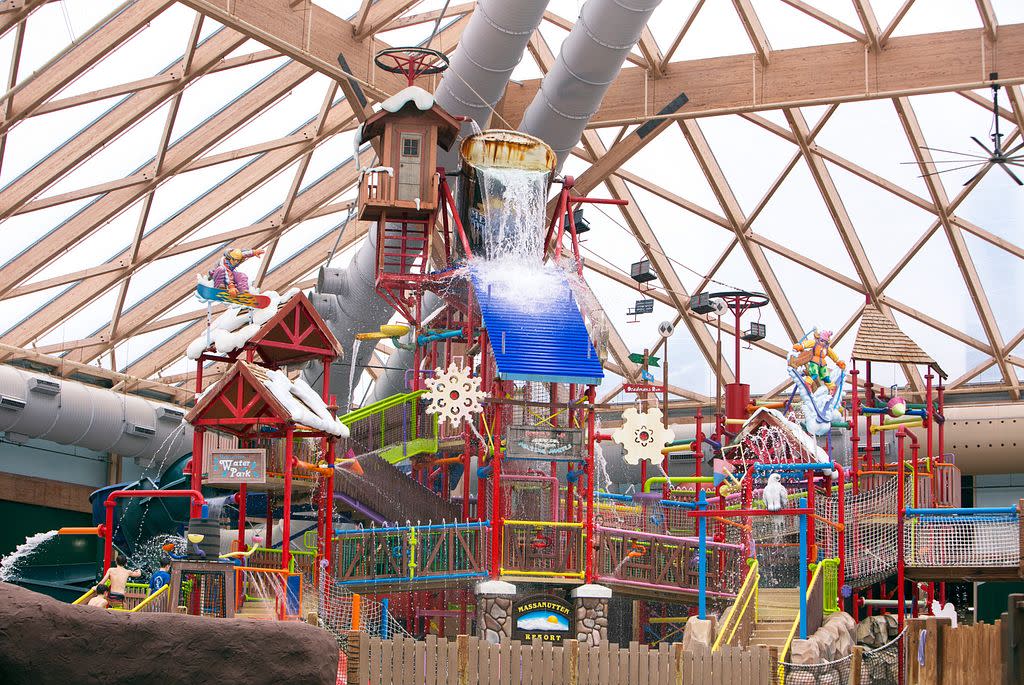 This 6,000-acre mountain resort has twelve on-site dining options, two 18-hole golf courses, an escape room and arcade, and ice skating rink, providing endless fun for the whole family. 
Rates: Starting around $110 per night during the off-season
Hotel Weyanoke—Farmville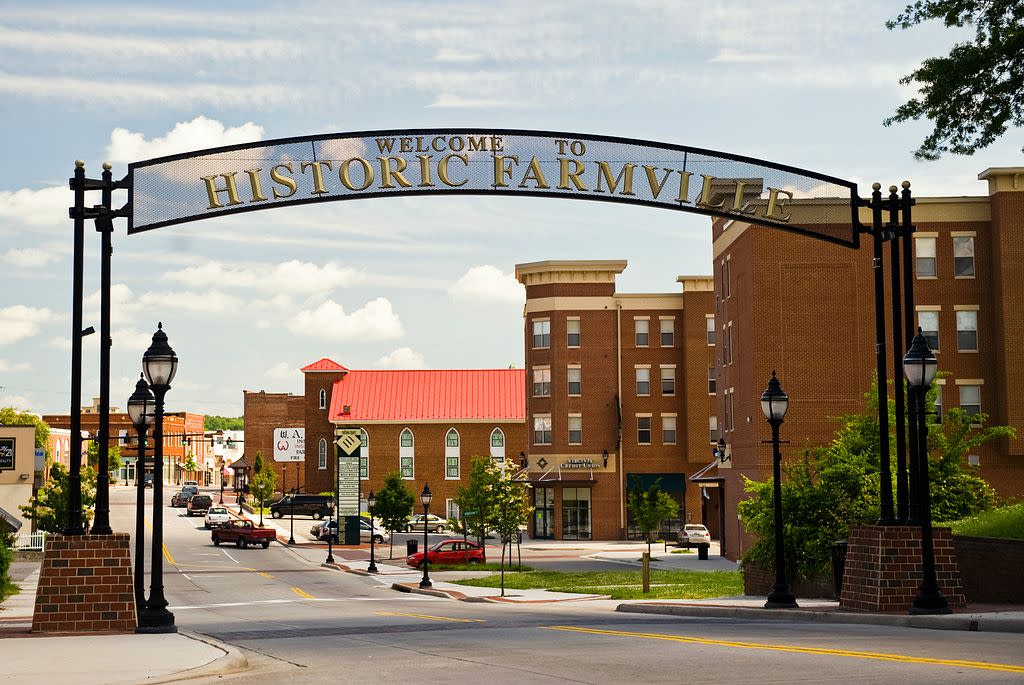 Photo Credit: Beth Furgurson
Only an hour west of Richmond, Farmville draws visitors for a multitude of reasons; the town is home to two college campuses, the outdoor recreation is exceptional, local history has literally altered our country's destiny, and finally, Green Front Furniture Company occupies 12 warehouses and over 650,000 square feet of shopping paradise in the downtown Farmville area.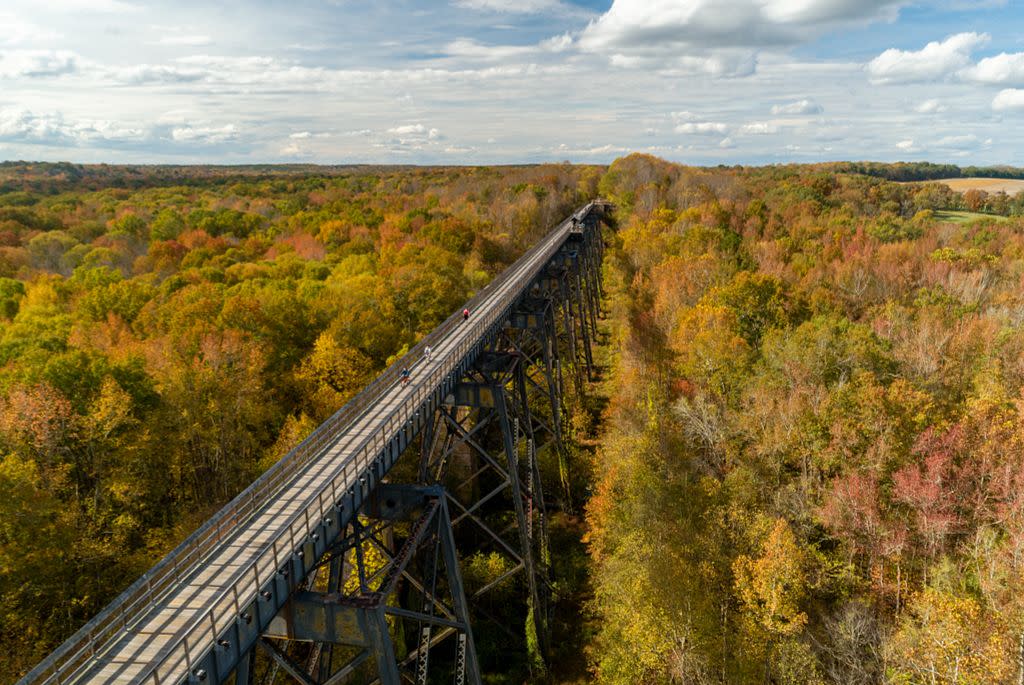 Photo Credit: Chad Williams, @echadwilliams
In addition to Green Front, there are many other boutique shops, as well as delicious dining opportunities and outdoor recreation like the High Bridge Trail, one of Virginia's Rails to Trails destinations that is free for biking, hiking, and even horseback riding.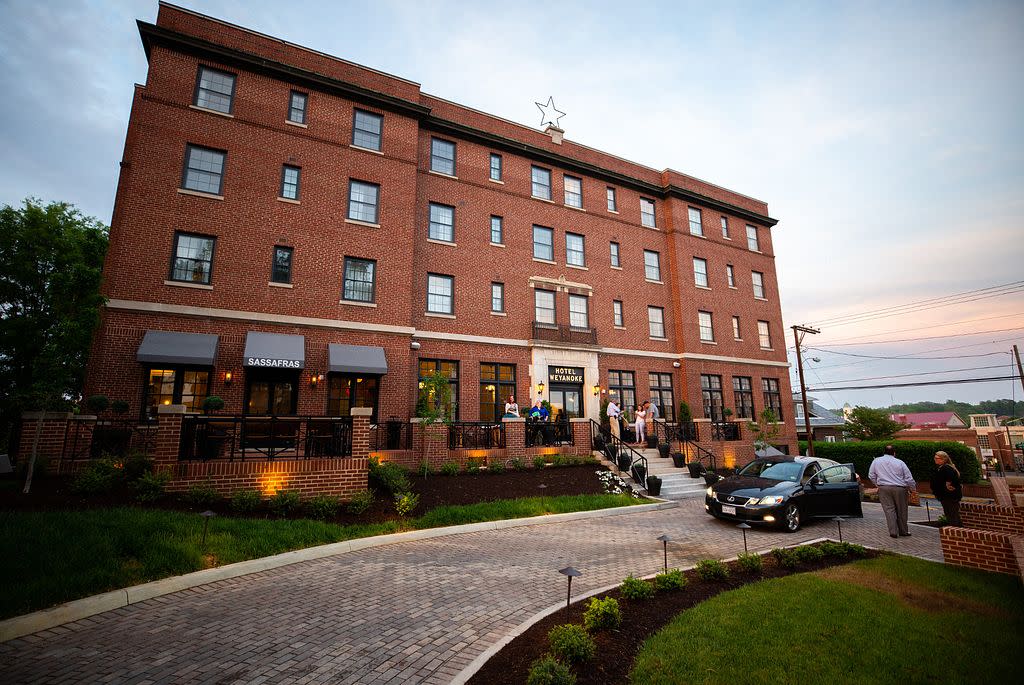 You can easily spend several days exploring Farmville, so instead of packing it all into a day trip, book a room at the Hotel Weyanoke, just a block away from the town's shopping area. This boutique hotel has two on-site restaurants; Effingham's, an all-day cafe known for incredible coal-fired pizzas and regionally-inspired culinary creations, and Taproot Tavern, their more upscale dining establishment that is open for dinner and drinks.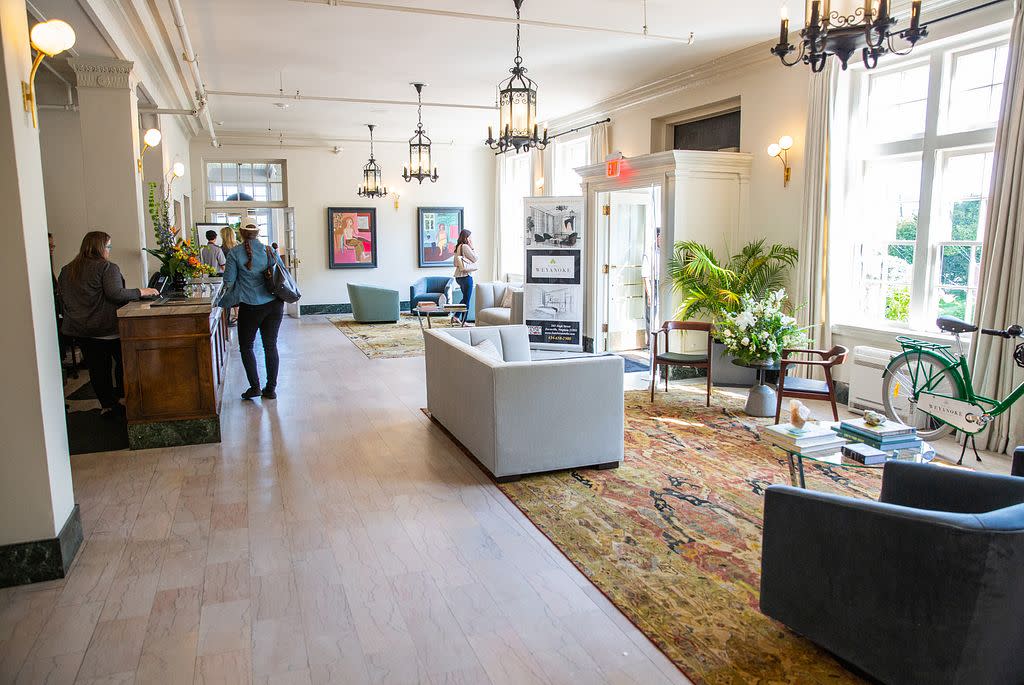 Rates: Starting around $100 per night during the off-season
Save money and book a getaway at one of these luxury Virginia hotels, inns, and resorts during the off-season for a memorably cozy and relaxing retreat!