Use this shopping guide* to support Virginia's Black-owned stores and experience why Virginia stands for LOVE.
*This list is not meant to be comprehensive but to highlight a few of the boutiques and shops that help make Virginia a beautiful and inclusive place.
HMBLE HSTLE + Virginia is for Lovers Collaboration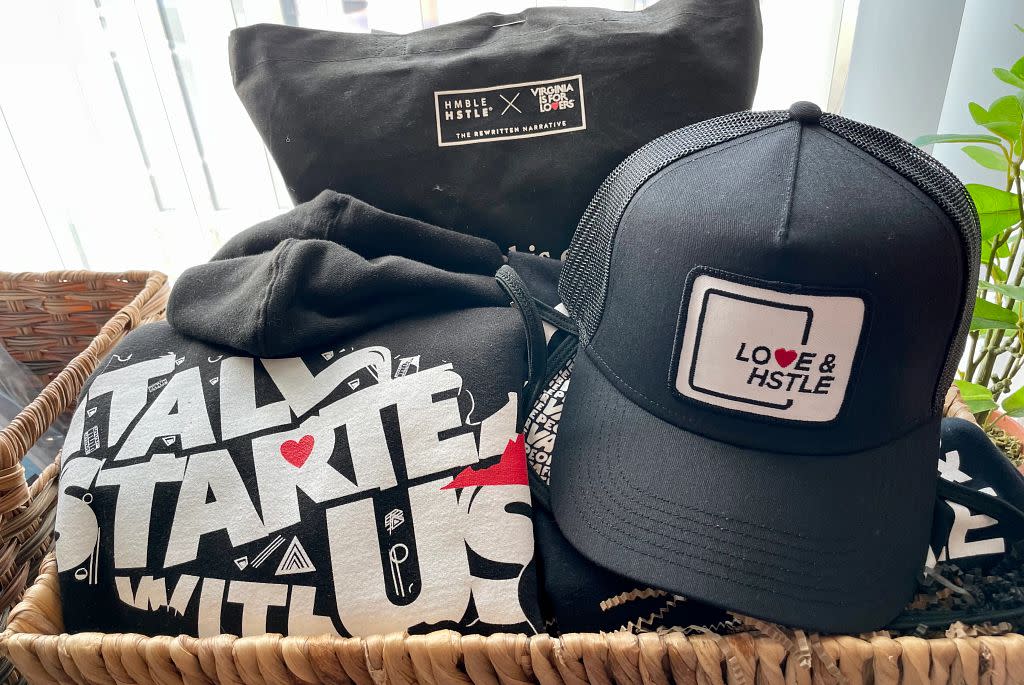 A native to Roanoke, Xavier Duckett is a creative entrepreneur that has spent his career giving back to his hometown through The Humble Hustle Company (among other initiatives!), a non-profit that provides programs and resources to the community. Recognizing the LOVE in Xavier's dedication to his community, Virginia is for Lovers has teamed up with the talented Duckett to create one-of-a-kind, limited edition merchandise, from t-shirts and socks to hats and totes, all celebrating the importance of Black travel and Black-owned businesses in the Commonwealth.
Love Local: Regionally-Focused Black-Owned Business Websites 
The Buy Black Hampton Roads group has put together a list of over 20 Black-owned retail shops in the region, and the website also features restaurants and services operated by Black business owners, as well as events and historic sites organized to recognize Black history. 
Follow Visit BLK RVA and discover the capital city's Black-owned boutiques and shops; additionally, you'll find dining destinations, customized and group tours, health and wellness centers, arts and culture exhibits, and events that highlight Richmond's inclusive and diverse community.
The Northern Virginia Black Chamber of Commerce showcases shops, restaurants, and services such as health and wellness, automotive, construction, and legal work that are owned by Black Virginians. 
Downtown Lynchburg recently published an article about Black-owned shops and wellness centers, also covering restaurants and bakeries in downtown Lynchburg within the article. In addition to these retail and dining locations, the articles focus on the people behind the businesses, interviewing them about their role in building a diverse community in Lynchburg. 
Central Virginia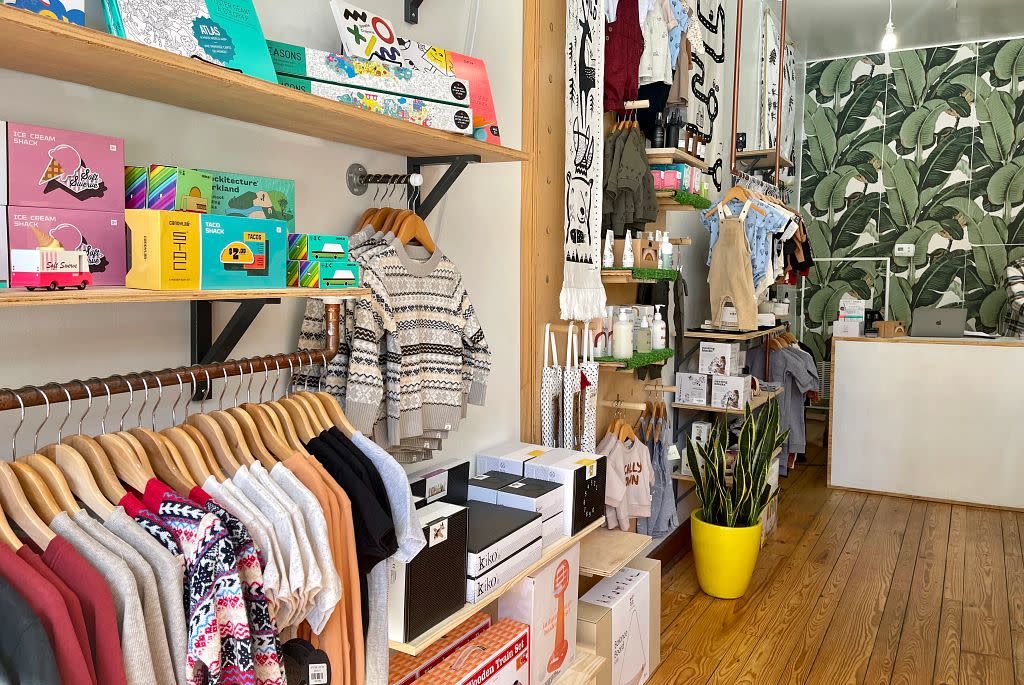 Little Nomad, Richmond—Kid's clothing, toys, books, and accessories
Sassy Jones Boutique, Richmond—Women's clothing and accessories
Chilalay, Richmond—T-shirts, hoodies, and more
Sun and Selene, Richmond—Boutique jewelry
Lammar Marie Gourmet Popcorn, Richmond—Veteran-owned shop with sweet and savory flavors like key lime and lemon cheesecake 
Barky's Spiritual Stores, Richmond—Christian books, study materials, and more
Shakoor's Merchandise, Richmond—Clothing, jewelry, art, and wellness materials
The Valentine Store, Richmond—Gift shop for the Valentine Museum featuring unique Richmond-inspired gifts such as jewelry, clothing, home goods, and books
The Virginia Shop, Richmond—Gift shop inside the Library of Virginia sharing history- and Richmond-inspired gifts like books, t-shirts, flags, home goods, and more
Curtis Newkirk, Richmond—Beautiful architectural and portrait paintings
Cloth & Paper, Richmond—Elevated and minimal planner inserts and accessories
Walton Gallery, Petersburg—Studio of renowned New York City artist Ronald J. Walton; watch video about artist's creative process & his decision to relocate to Petersburg from New York. 
Mrs. Joy's Absolutely Fabulous Treats, Lynchburg—Cookie decorating and baking classes 
Oshun Organics, Lynchburg—Vegan bath and body products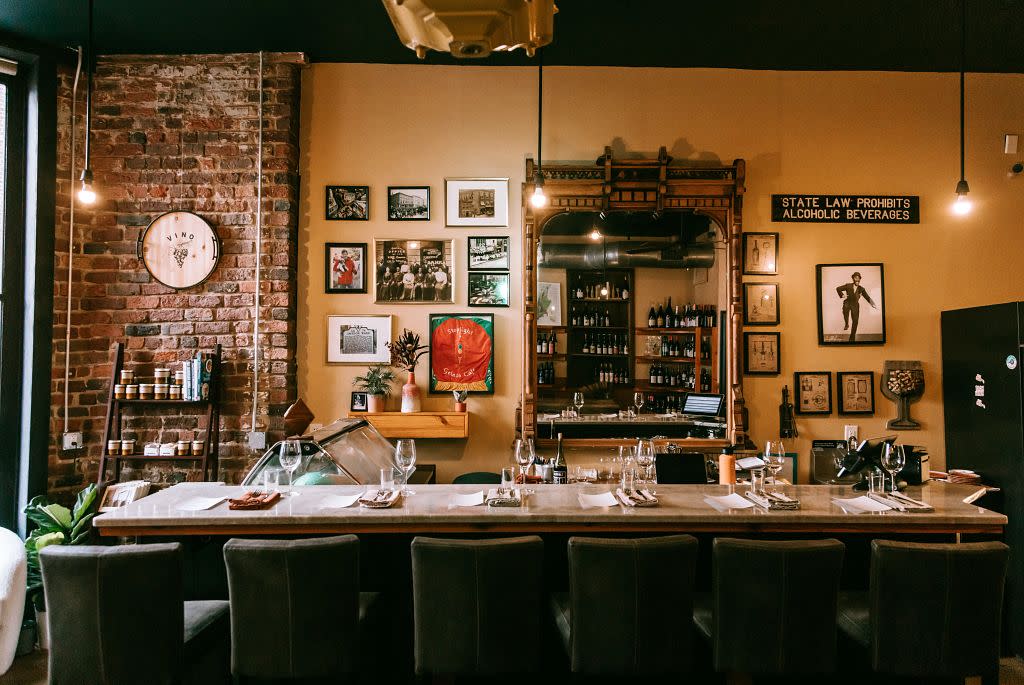 Penny's Wine Shop, Richmond—Natural wine shop and small bites restaurant in the heart of the historic Jackson Ward neighborhood of Richmond
Vinegar Hill Vintage Clothing Co., Charlottesville— Clothing company named for a historically Black community in the Charlottesville area during the turn of the 19th century.
Southern Virginia
Books & Crannies, Martinsville—Book store
Hometown Furniture, Martinsville—Furniture store
SMS Boutique, Martinsville—Women's Clothing
Angel's Wigs & More, Martinsville—Hair accessories & clothing
Carter's Fine Clothing, Martinsville—Men's clothing
Unique Styles & Designs, Martinsville—Designer decor and floral design services
Suit City, Collinsville—Men's clothing
JR's Music, Collinsville—Instruments, music lessons
Ariel's, Martinsville—Women's clothing
Spoken Interior Homes, Franklin—Interior design 
Unique Unlimited, Franklin—Women's clothing & accessories 
Coastal Virginia
Unlax Candles, Suffolk—Handcrafted soy wax candles designed to help you unwind and relax 
Timbuktu Bookstore, Norfolk—Local bookstore
Demarcus Alexan Engraving, Hampton—Men's shoes and custom jewelry for men, women, and kids
The Boss Lady Variety Shop, Hampton—Women's clothing, accessories, and body products
Sippin Tee, Hampton—Clothing, jewelry, and accessories
YUP Handcrafted, Hampton—Crocheted apparel, jewelry, and knitwear
Hard Times Skate Shop, Portsmouth—Skateboarding and apparel shop
PaperboyFly Clothing, Chesapeake—Men's clothing
LeeLou Designs 720, Virginia Beach—Custom-made women's and men's apparel and accessories
Tiny Sassy Classy Boutique, Virginia Beach—Children's clothing, accessories, and toys
Fashion Junky, Virginia Beach—Women's apparel and accessories
Northern Virginia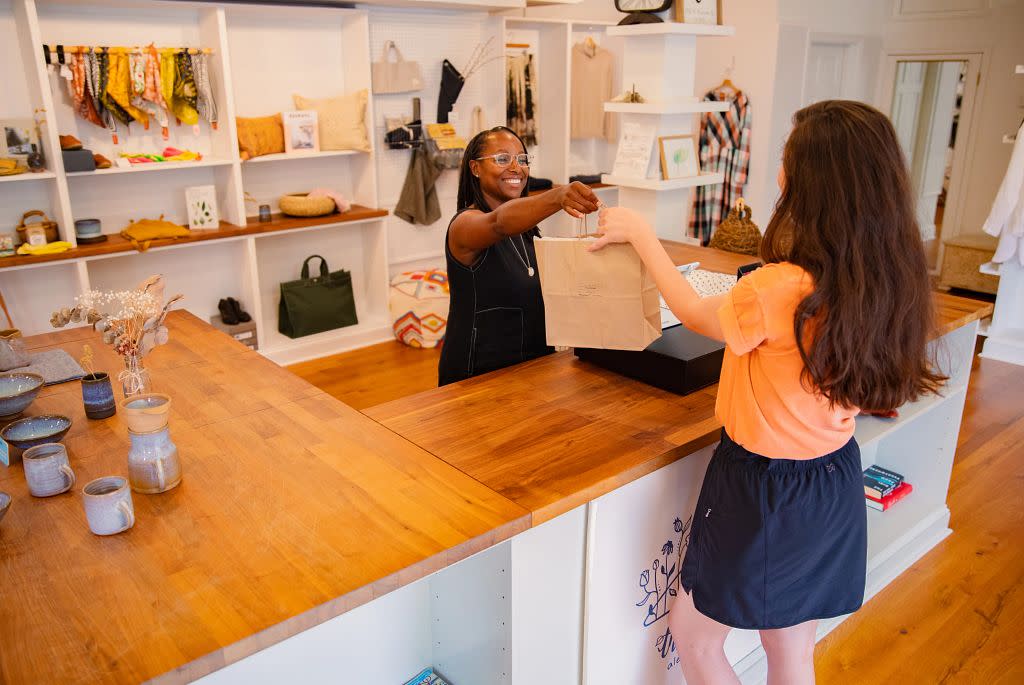 Photo Credit: Adedayo "Dayo" Kosoko for Visit Alexandria
Threadleaf, Alexandria—Sustainable clothing
Harambee Books & Artworks, Alexandria—Book store
La Dolce Vita Books & Bath, Arlington—Skin care product shop that also promotes educational experiences
Twana's Creation Gift Baskets & Gifts, Stafford—Custom gift baskets and artisan products
The Burning Wic, Woodbridge—Candle and gift shop
Shenandoah Valley
Essentially Zen, Staunton—Bath goods
Anointed Apparel & Accessories, Staunton—Custom made clothing and accessories as well as alterations
Zewd's, Staunton—Arts and crafts store
Freda's Skin Studio, Waynesboro—Skincare, perfume, and cosmetics products
The Silver Gallery, Waynesboro—Silver and pewter giftware
Merge Coffee Company, Harrisonburg—Local coffee shop that utilizes the finest beans with sustainability and community in mind
 Branch's Soft Serve Ice Cream Truck, Harrisonburg—Black woman-owned family business that specializes in premium soft-serve ice cream
Sweet Joy's Cakes and Desserts, Harrisonburg—Family bakery that makes cakes and delicious sweet treats for special occasions
Pink Ambition Pole Fitness, Harrisonburg—Welcoming safe space to get fit and explore the mind-body connection through pole fitness and dance
Habesha Restaurant & Hookah Bar, Harrisonburg—Ethiopian and Eritrean restaurant that offer hookah
Lucy F. Simms Continuing Education Center, Harrisonburg—Houses the Boys & Girls Club of Harrisonburg, a gymnasium with showers, a fitness center, computer lab, and various programming and meeting spaces
Harriet Tubman Cultural Center, Harrisonburg—Houses a museum that showcases a Harriet Tubman timeline, information, and displays about a local slave safe house
Magnolia's Taco & Tequila Bar, Harrisonburg—Modern Mexican cuisine in downtown Harrisonburg
Virginia Mountains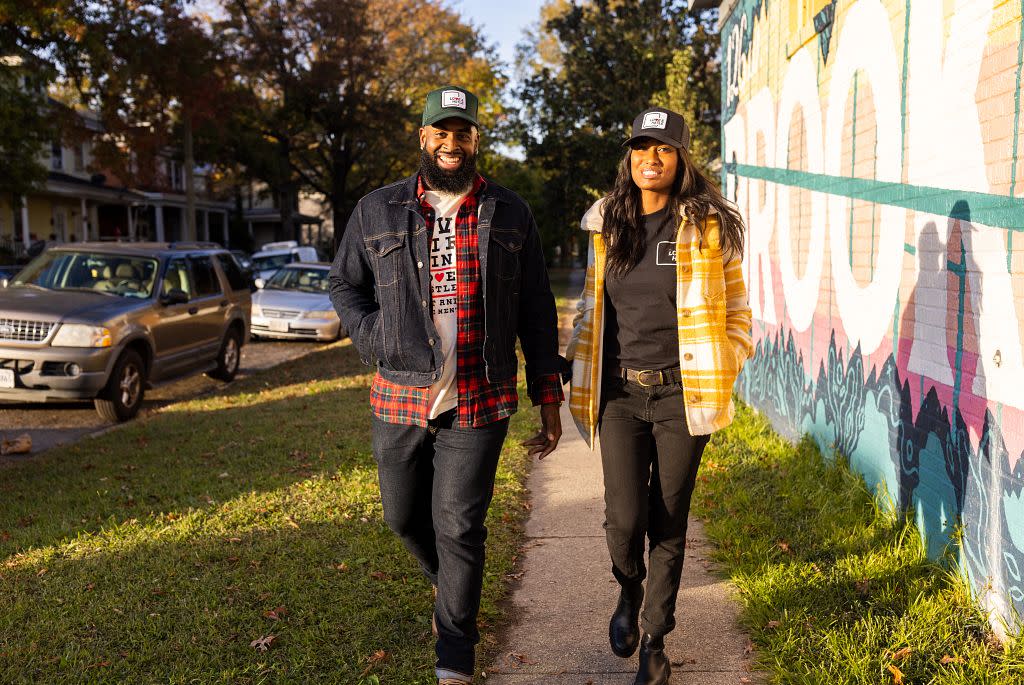 Tree Fairfax, Roanoke—Leather goods
She's International, Roanoke—Boutique shop featuring hand-picked items from around the world
Shades of Color, Roanoke —Clothing and accessory boutique store
Artistic Expressions, Roanoke— Roanoke City Market vendor who makes jewelry, birdhouses, and canes
beYOUtiful Creationz, Roanoke—Custom apparel, drinkware, gift baskets, and art
Flycodes Apparel, Roanoke—Athletic performance apparel company
Flylife Clothing, Roanoke—Custom design and apparel company
Her Perfect Day Boutique & Design Studio, Roanoke—Women's clothing and custom design services
Hmble Hstle Clothing Co, Roanoke—Apparel line
Lovelight Design Studio, Roanoke—Graphic design and t-shirt collections
Nessy's Naturals, Roanoke—Natural & organic products for hair and body
Frank's Cool Stuff, Salem—Comics, anime, cards & collectibles shop 
Southwest Virginia
Woolly Jumper Yarns, Floyd—Fine yarns and yarn crafting accessories
Bohicket Apothecary, Abingdon—Skincare, soaps, and candles
Looking to support Black-owned restaurants or learn more about Virginia's almost 400 years of Black history? Dive into our Stand for LOVE series to support diversity and inclusion in the Commonwealth.