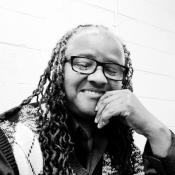 For the sixth year, Black Pride RVA is holding their three-day festival of events in Richmond, VA. Director Luise 'Cheezi' Farmer has been there since the beginning, helping to create, sustain and grow its efforts and impact. A long-time advocate for the LGBTQ+ community in Richmond, Virginia, A founding member of Us Giving RVA Connection (URGC), Cheezi has also served in various capacities for organizations such as Diversity Richmond, Women Of Essence Inc., and the Nationz Foundation. She has been recognized for her work as a community organizer and educator, receiving the Unsung Hero Award from the Virginia Pride (2019), Richmond Times Dispatch Person of the Year Honoree (2020), Black and Bold Award (2020) and The Advocate Champion of Pride (2021).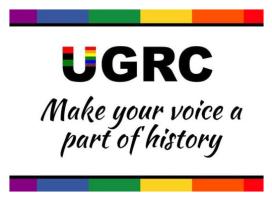 We're excited for the sixth year of Black Pride RVA this July 14 - 16 in Richmond, VA. I've read that Black Pride RVA is "powered by the UGRC." Will you share with us who is the UGRC?
Yes, Black Pride RVA was born from Us Giving Richmond Connections, a grassroots organization based in Richmond, Virginia we founded in 2008. We created UGRC to empower and celebrate the local black LGBTQIA+ community, and to advocate for their rights and equality. Since its inception, Black Pride RVA has hosted  numerous events, including annual Pride festivals, community forums, and health and wellness fairs. Black Pride RVA continues to play an important role in the Richmond community, providing a platform for black LGBTQIA+ individuals to celebrate their identities and connect with one another.

2) For this year's Black RVA Pride, who are some of the partners you are working with to make it happen?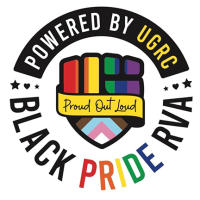 There are so many community partners who are dedicated, year round, to planning and supporting Black Pride RVA. Some of our sponsors and partners for this year are Gilead Sciences, Allianz Travel Insurance, Capital One, Diversity Richmond, VA Pride, For The Fem In You, BLK RVA, OutRVA / Richmond Region Tourism, VTC's Q-Collective, Tito's and Cupcake Vineyards.
With so many years of Black Pride RVA under your belt, do you have any favorite stories, happenings or special moments you'd like to share?
It is always a special moment when someone says "I didn't know we had a Black Pride in Richmond" and I say "yes we do" and then for them to say " how can i help?" Each year we enjoy having local talent showcased for our "Day of Purpose" It was indeed a very special moment when we were able to have the artist  MK XYZ  as she celebrated her first Black Pride event. Another special moment was June 3, 2022, In partnership with the VMFA, Black Pride hosted the first Pride event for first Friday at the VMFA
We are loving the "Proud Out Loud" theme this year. Exactly what is on the schedule for this year?
Check out our full, updated schedule of events on our Black Pride RVA website, Facebook and Instagram channels.
Thur, 7/13 Kickoff Party at Godfrey's (9pm)
Fri, 7/14 The Community ROOT Awards at Va. Union University (7-10pm)
Sat, 7/15 Day of Purpose at the Richmond Convention Center (11-4pm)
Sat, 7/15 BLACKTOPIA BALL at Diversity Richmond (9pm-1:30am)
Sun, 7/16 Community Block Party (3pm - 7pm)

What's the best way to support Black Pride RVA as an Ally, for those not a member of the Black LGBTQ+ community?
Black Pride RVA is not just for people who identify as Black LGBTQIA+. In today's climate we definitely would love to see our allies come out and celebrate alongside the Virginia LGBTQIA+ community. We need to continue to build relationships, be resilient, and show up as our authentic selves.
When you are traveling in Virginia (other than the Richmond area) what are a few of your favorite places to stay, eat, shop and play?
I love visiting different wineries and music venues around VA. Some of my favorite wineries are James River Cellars, Upper Shirley Vineyard, New Kent Winery, Lake Anna Winery and Mataponi Winery. I love following my favorite artists, and hearing new ones at The Tin Pan, Harlym Bluez , Wolf Trap and The Birchmere