Hampton Roads is an ideal destination for travelers seeking coastal views, fresh seafood, and endless fun. Located within 750 miles of most of the U.S. population, the region's appeal spans well beyond Virginia as a favored place for summer getaways and exciting things to do, from theme parks to historic attractions. Here are places you should take your family when visiting the region.
Hampton Roads' Historic Attractions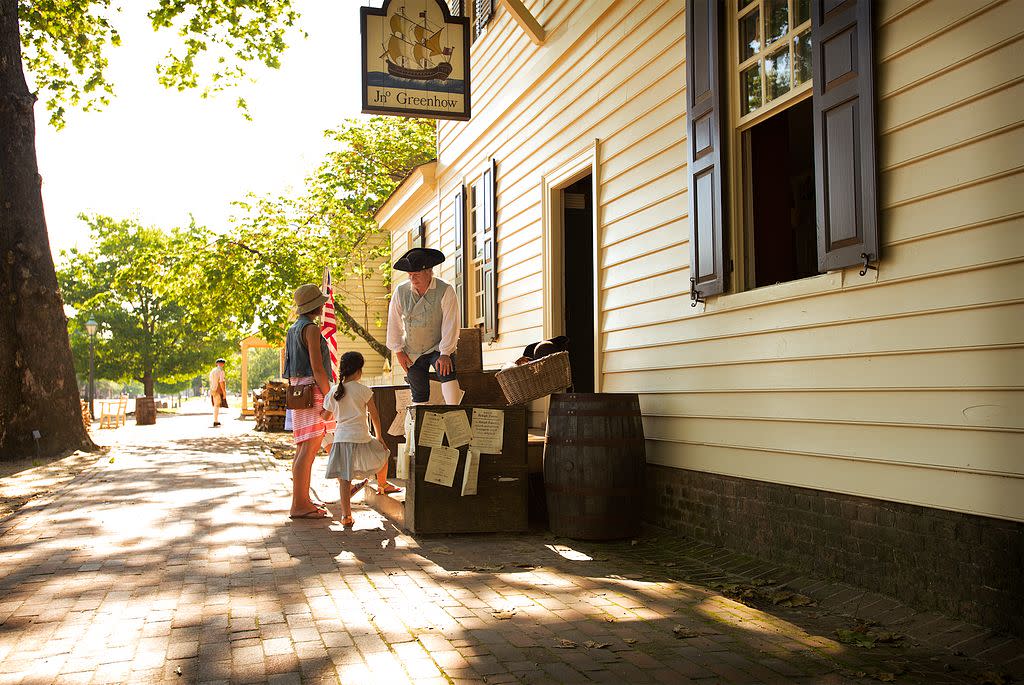 Considered the Birthplace of Colonial America, Hampton Roads is home to the "Historic Triangle" of Williamsburg, Jamestown, and Yorktown—three cities of close proximity and historical significance. You can easily spend one day in each of these cities to explore their rich histories.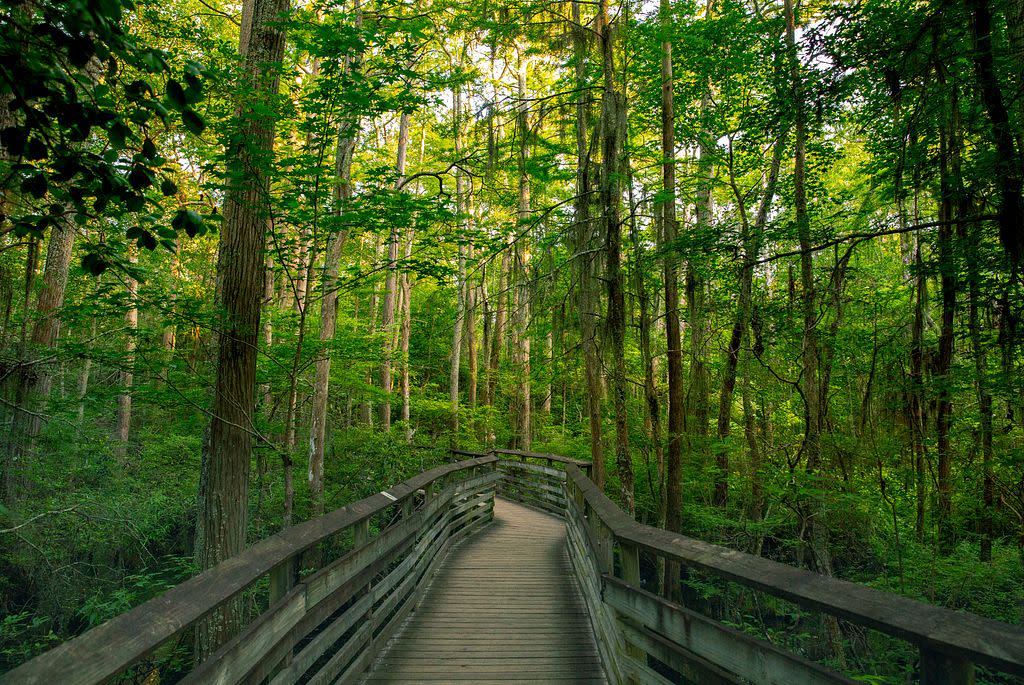 The region's historic origins also include First Landing State Park, where English colonists first landed in 1607, and Fort Monroe, where the first Africans were brought from West Africa to the U.S. in 1619.
Another historic site in the region is Cape Henry Lighthouse, the fourth-oldest lighthouse in the U.S. Dating from 1792, it was the first federally funded construction project for the new U.S. government. A second lighthouse was built nearby in 1881 due to concerns about the stability of the first lighthouse.
Beaches & Waterfront Activities in Hampton Roads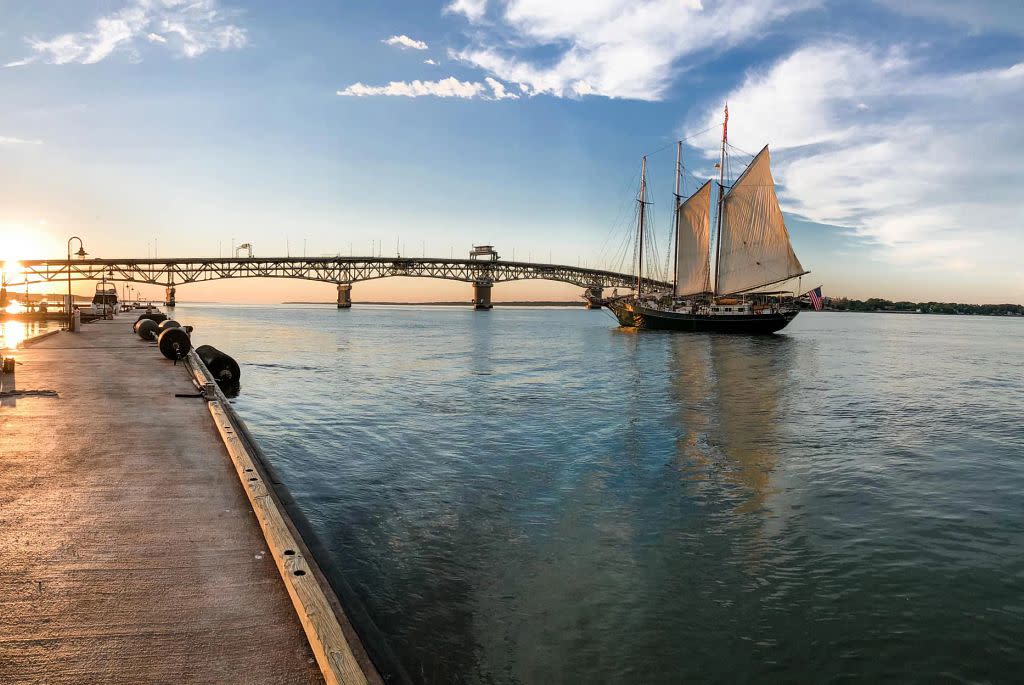 Image Courtesy of Yorktown County Tourism
With more than 2,500 miles of coastline in Hampton Roads, there are numerous ways to experience the water. You can enjoy water sports such as kayaking or paddling, either on your own or with a guide, in a number of places in the region, including Newport News, Norfolk, and Sandbridge. You can also take a boat tour with American Rover, Victory Rover Naval Cruise, and Yorktown Sailing Charters, which offers incredible sunset sailing tours aboard its schooner.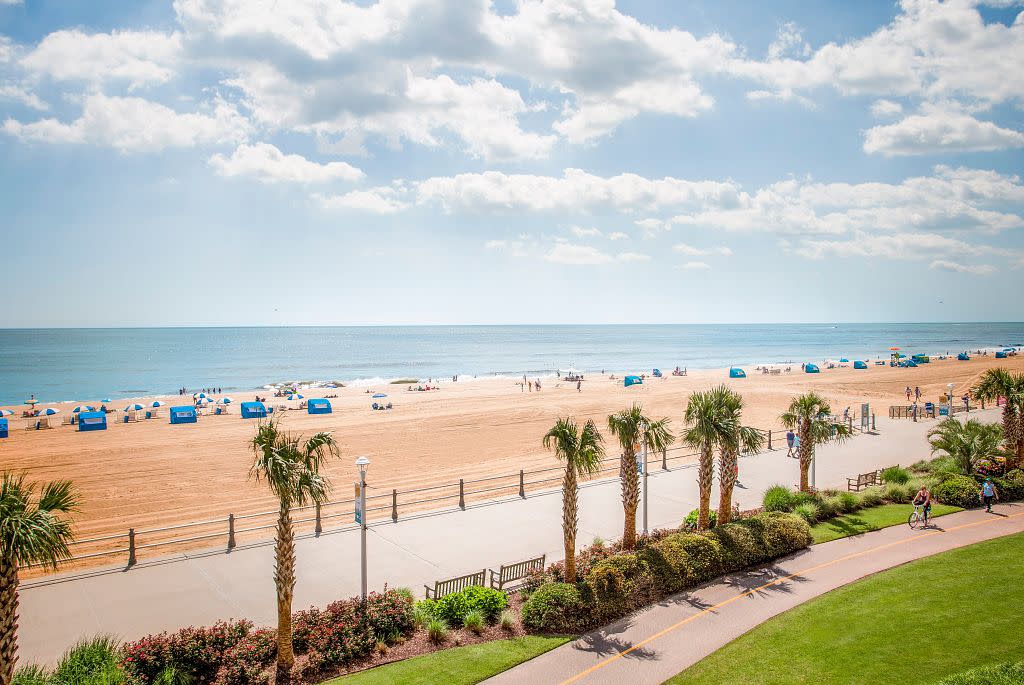 Image Courtesy of Yorktown County Tourism
One of the most visited locations in the region is the Virginia Beach Oceanfront, which contains the bustling three-mile Virginia Beach Boardwalk. Along the boardwalk, you'll find numerous waterfront attractions, such as the Beach Arcade, a variety of seafood and casual restaurants, and museums like the Virginia Beach Surf & Rescue Museum.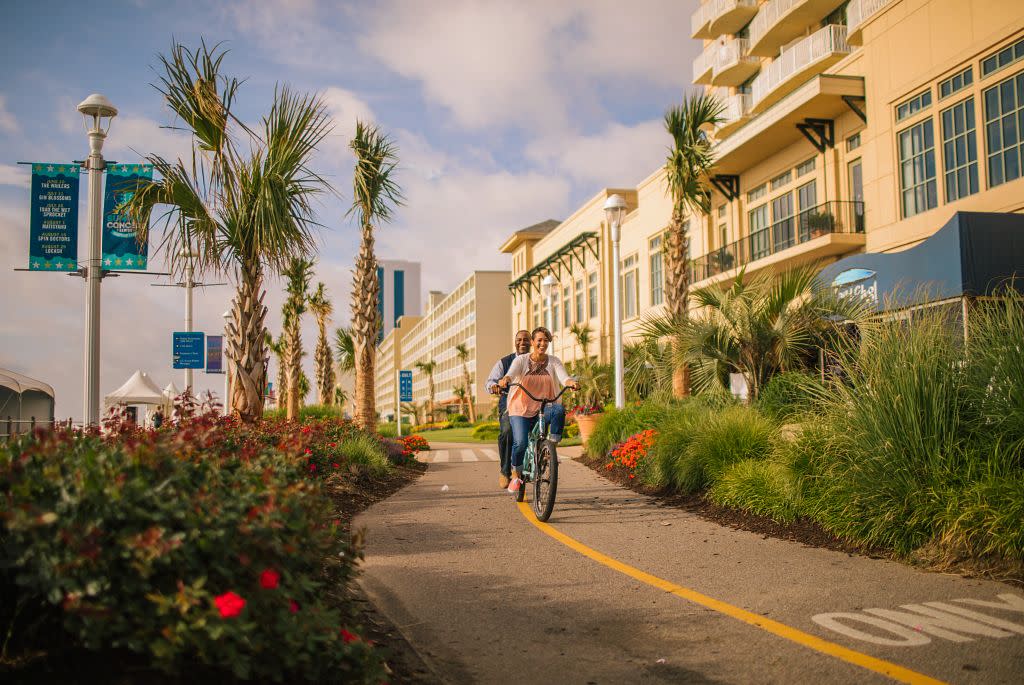 The oceanfront is also a fantastic place to ride bicycles on the boardwalk's dedicated bike lanes. Companies like Cherie's Bicycle & Blade Rentals are convenient places to rent bicycles, including tandem bicycles.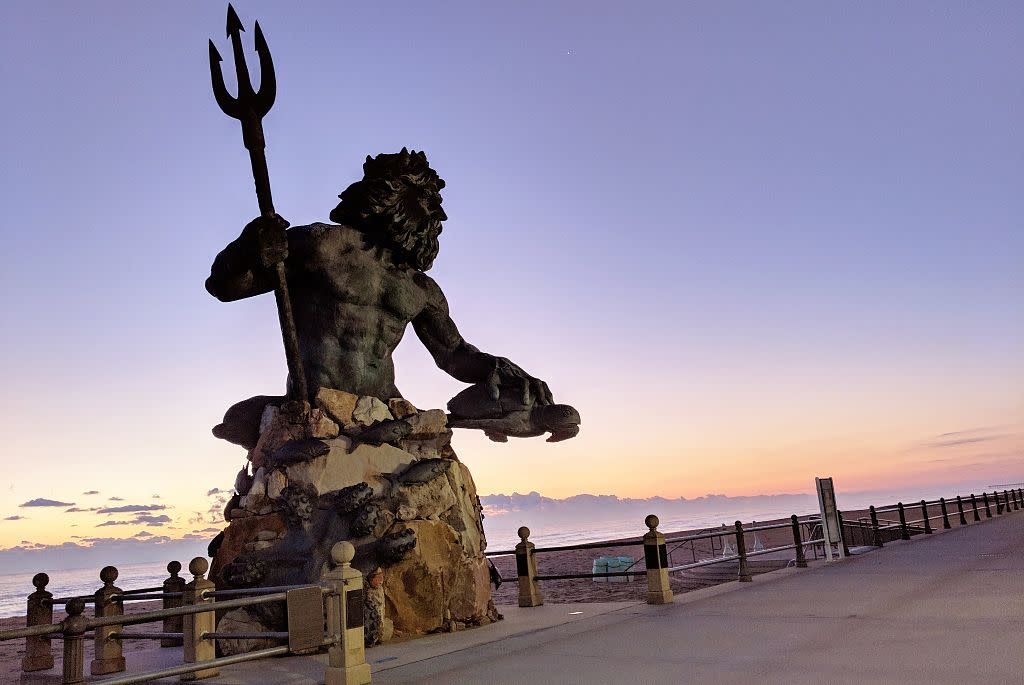 Adjacent to the oceanfront are two wonderful parks that families will enjoy. Grommet Island Park is a 15,000 square foot wheelchair-accessible park equipped with traditional playground equipment and nautical-themed touches like sway boats and surfboards. Neptune's Park is where people come to snap photos of the 24-foot King Neptune statue and enjoy the Free Summer Concert Series.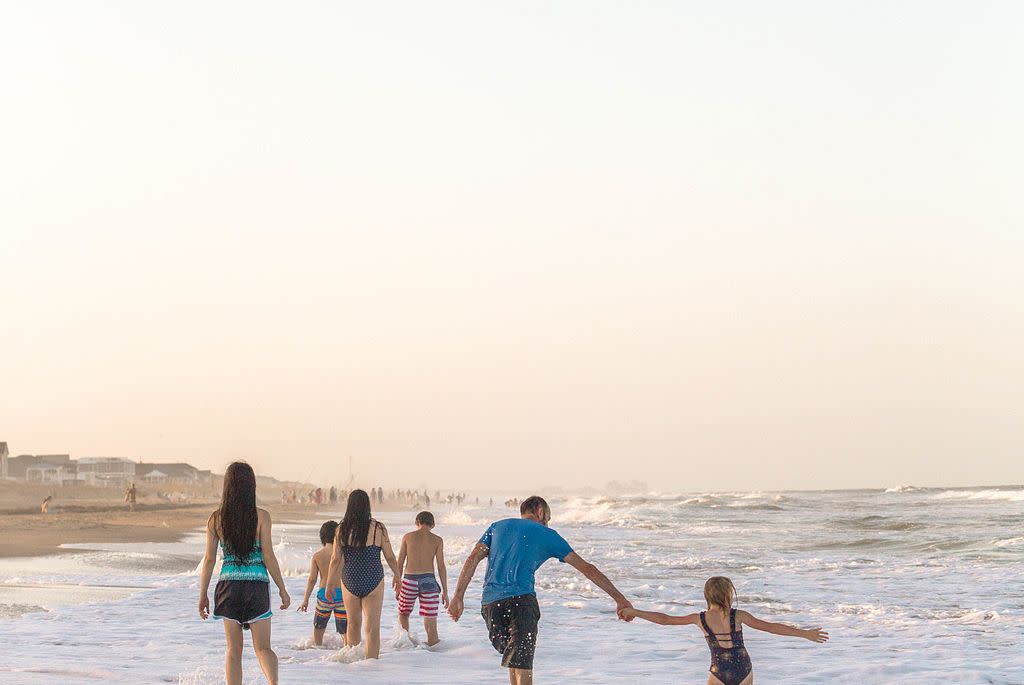 For a more relaxed beachgoing experience, a few of the region's quieter beach destinations are Norfolk's Oceanview neighborhood, Huntington Park Beach in Newport News, and Sandbridge Beach, which is approximately 15 miles south of Virginia Beach.
Outdoor & Entertainment Venues in Hampton Roads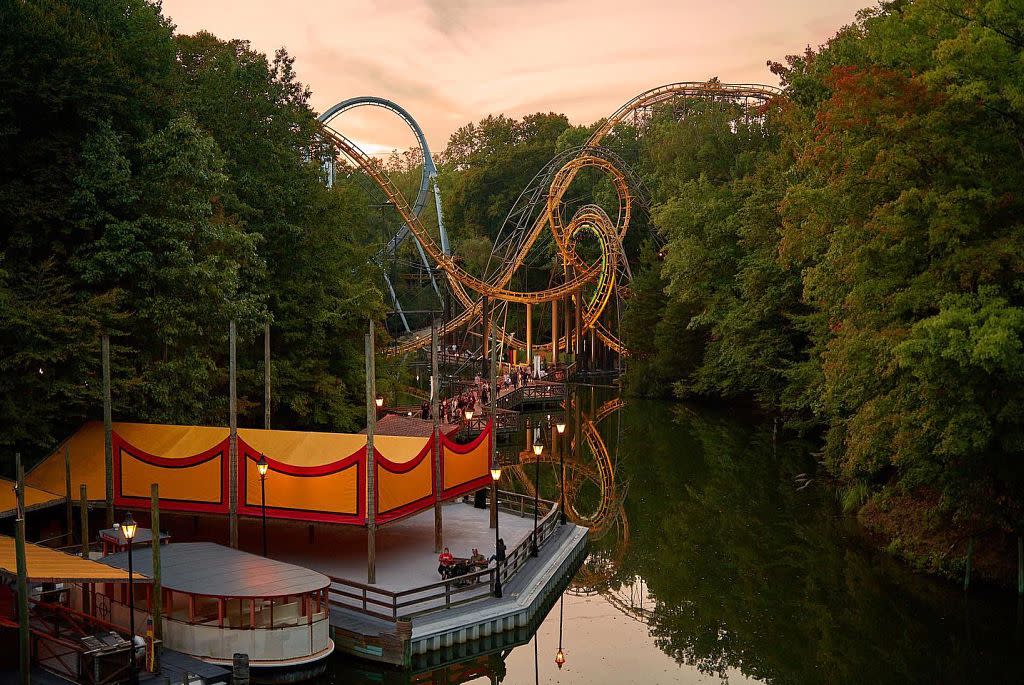 Aside from historical sites, beaches, and water activities, the Hampton Roads region has several family-friendly entertainment venues. Busch Gardens contains more than 50 thrilling rides and attractions and has been named the "World's Most Beautiful Amusement Park" every year since 1990. Water Country USA is the largest water park in the mid-Atlantic and offers mega-slides, a lazy river, and themed play areas that kids will love. Ripley's Believe It or Not! is the place to go for interactive, mind-boggling exhibits and activities, including a Vortex Tunnel, a 4D movie theater, and Impossible LaseRace.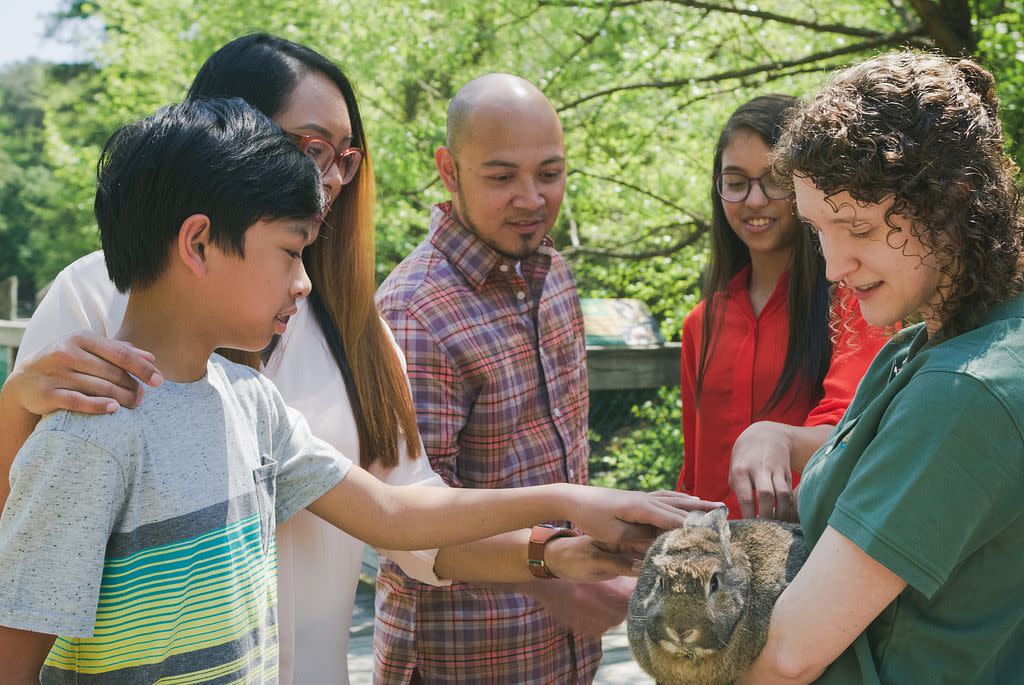 Photo Credit: The Vacation Channel, @vacationchannels
Children will love getting up close with animals at Virginia Living Museum, the Virginia Zoo, and Bluebird Gap Farm. They'll also enjoy completing a challenging treetop adventure at Go Ape, and biking, hiking, and playing at Newport News Park.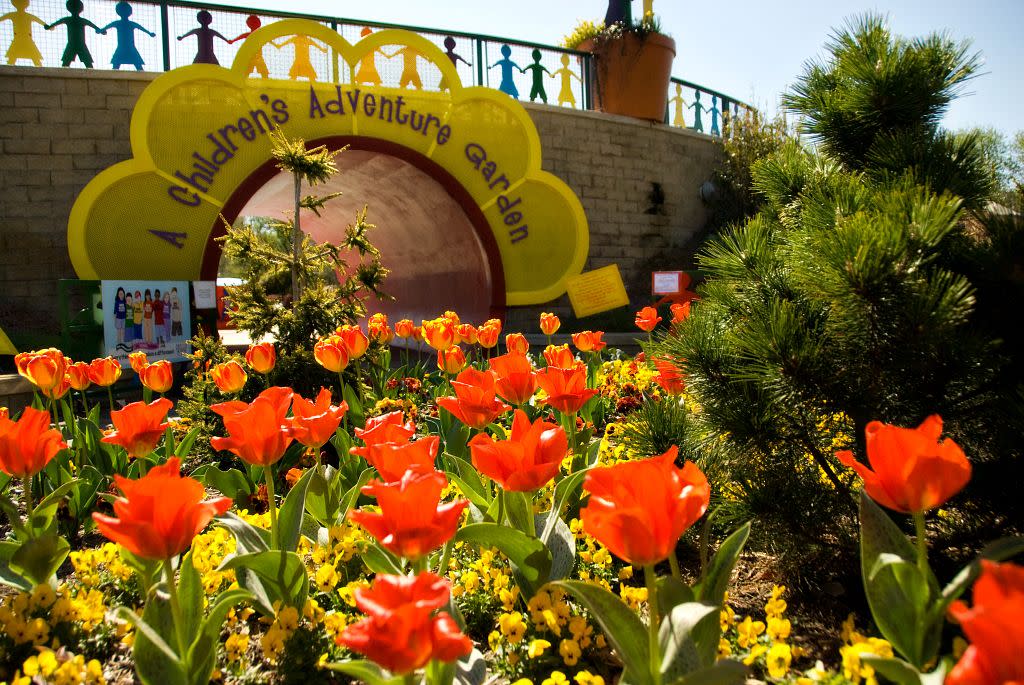 Photo Credit: Kelly J. Mihalcoe LLC
Virginia's largest botanical garden, the Norfolk Botanical Garden, offers kids the opportunity to explore connections between plants, international culture, and the environment. The garden has more than 60 themed gardens, such as the WOW Children's Garden, which includes the World Plaza, Discovery Peak, and several Passport Gardens.
Art, Science, & Museums in Hampton Roads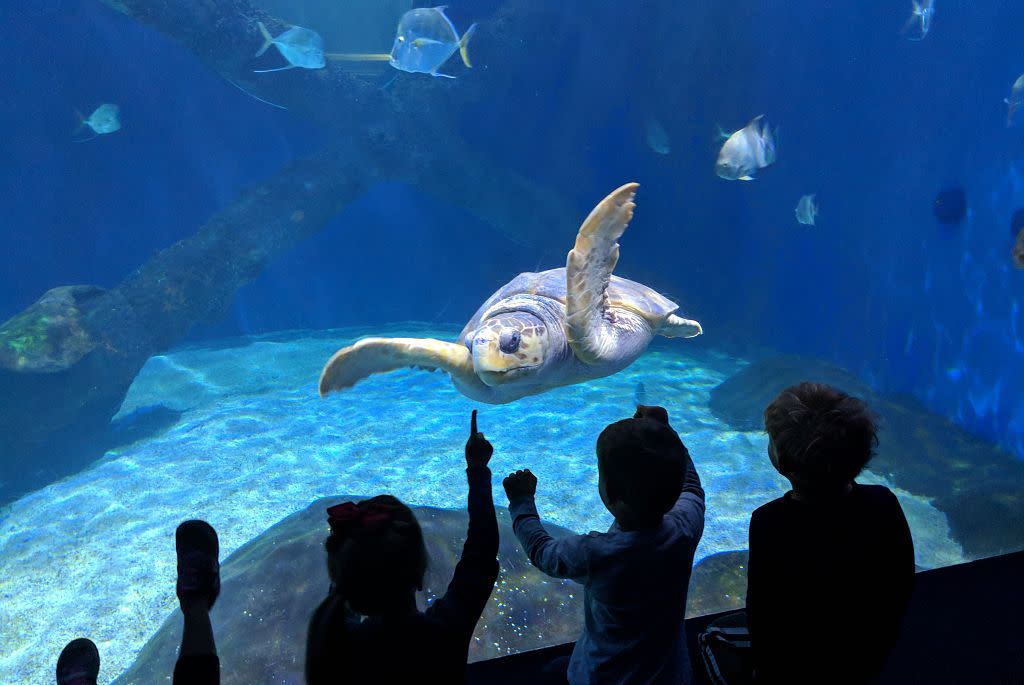 To learn about the marine life of Hampton Roads and the world, visit the Virginia Aquarium & Marine Science Center, which has more than 700 species of marine animals in globally-themed habitats.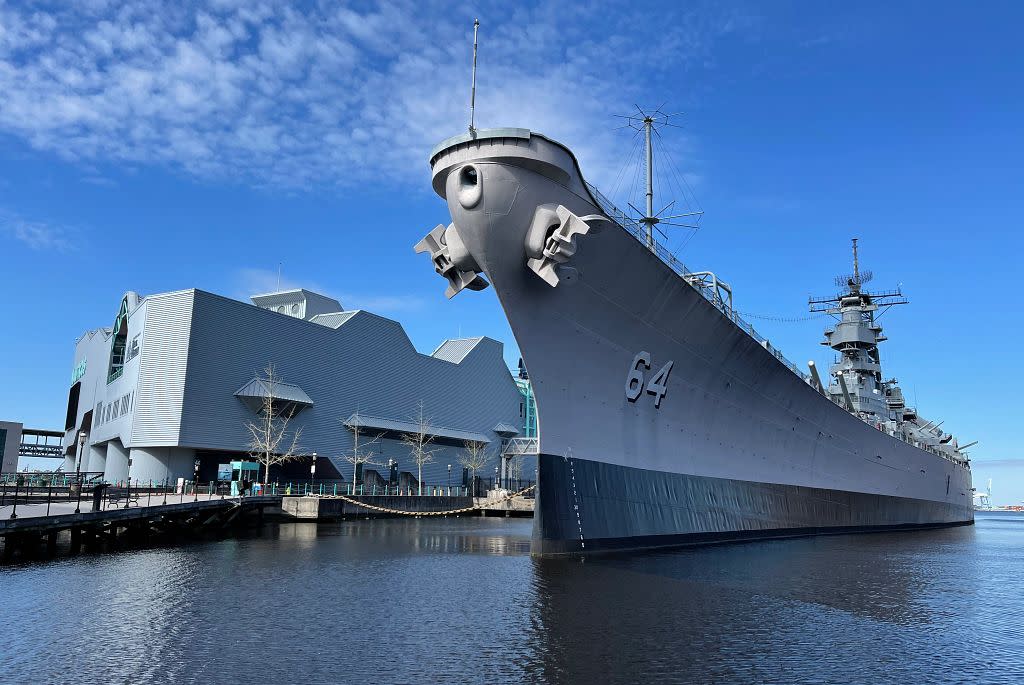 The region's maritime and naval heritage is deeply rooted and can be explored in places like the Hampton Roads Naval Museum, the Battleship Wisconsin at Nauticus, and the Mariners' Museum and Park, which also houses the USS Monitor Center.
Serving as the visitor's center for NASA's Langley Research Center and Langley Air Force Base, the Virginia Air and Space Science Center is the place to take budding astronomers and space lovers. The center contains several amazing hands-on exhibits and a 3D IMAX theater and holds summer aerospace-related camps for children.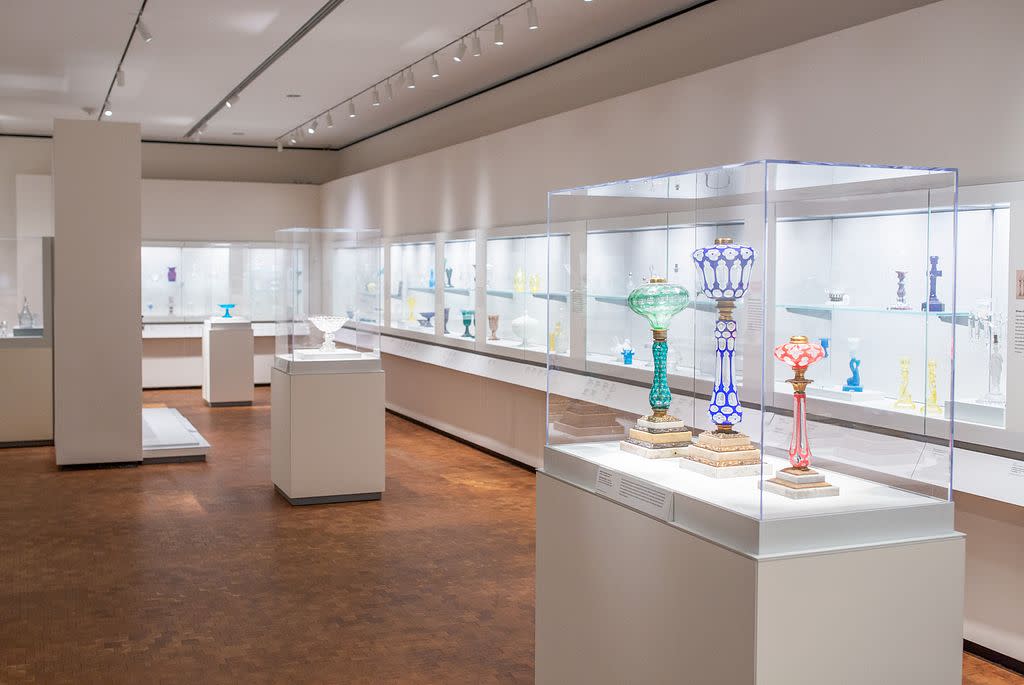 Art lovers will want to visit the Chrysler Museum of Art, one of the major art museums in the Southeastern United States. Founded in 1933 as the Norfolk Museum of Arts and Sciences, the Chrysler Museum has more than 30,000 objects and is known for its glass studio, which provides beginner glassmaking classes. Other artistic venues in Hampton Roads include the Torggler Fine Arts Center at Christopher Newport University (CNU) and the Ferguson Center for the Arts at CNU.
Where to Eat in Hampton Roads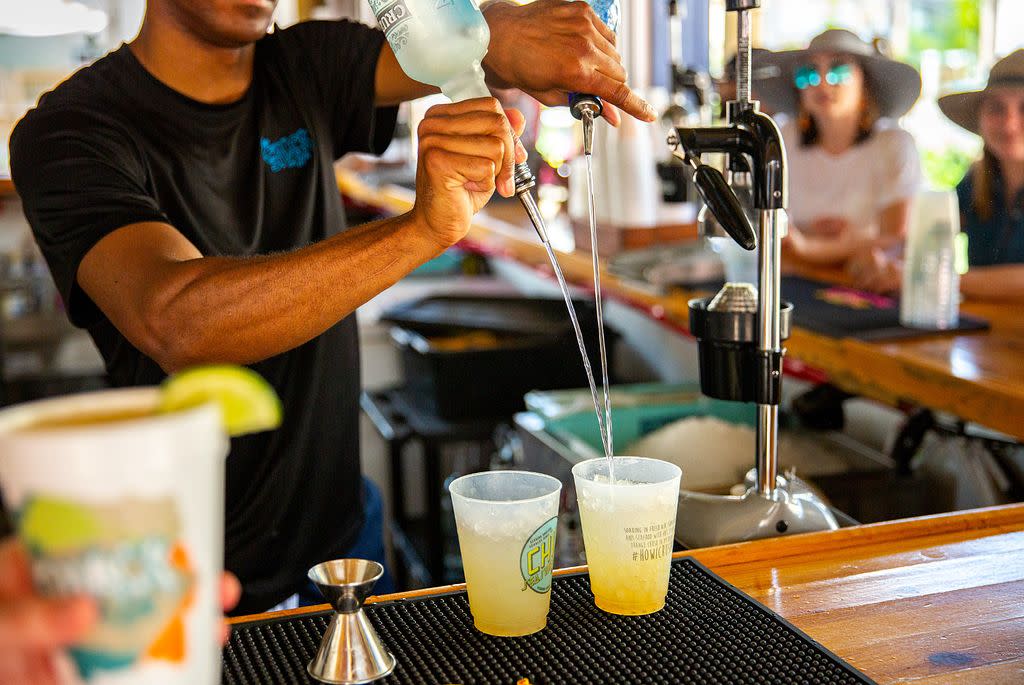 Originally opening as a burger joint in the 1960s, Waterman's Surfside Grille has long been a staple to the Virginia Beach restaurant scene. This upscale seafood restaurant is known for its Orange Crush, a favorite drink in Virginia Beach. The restaurant also has an extensive kids menu with items like crab cakes and smoothies. Take some time to browse the restaurant's adjacent gift shop and if you're looking for other fantastic seafood restaurants, visit Waterman's two sister properties: Chix on the Beach and the Shack on 8th.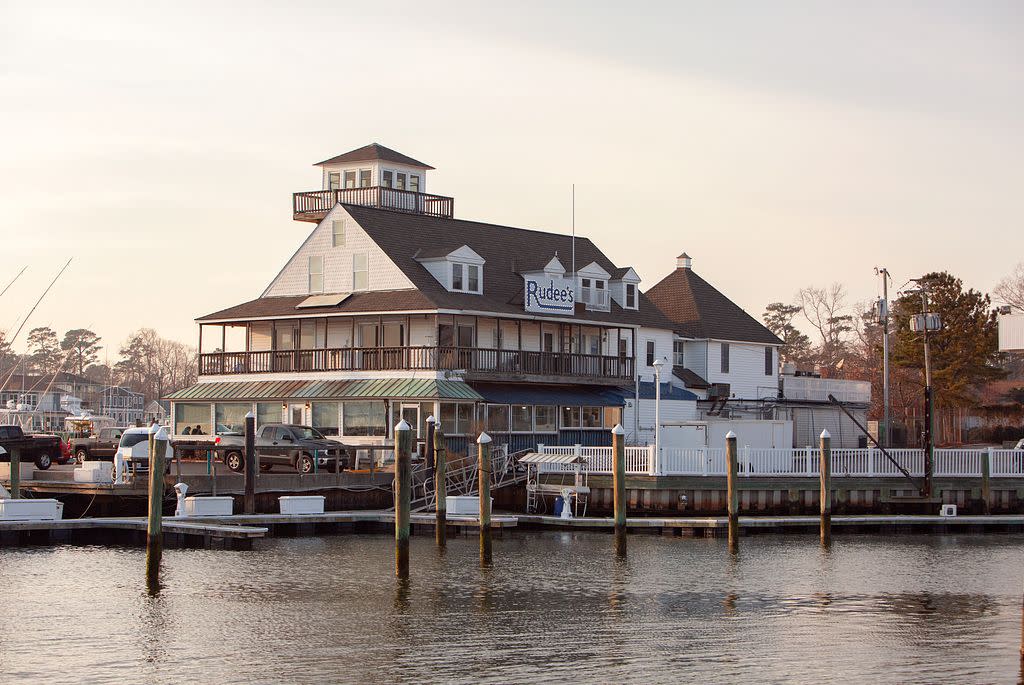 Located just steps from the sands of Virginia Beach, Rudee's Restaurant & Cabana Bar serves burgers, sandwiches, and fresh seafood items like Hatteras clam chowder and fried oyster sandwiches. The restaurant also has a full-service outdoor bar and a year-round outdoor marina deck.
For some of the tastiest barbecue, check out Smoke BBQ, which also serves fish and chips and blackened salmon. The restaurant has a 40-foot ceiling heater for patio dining during cooler months. Visit the Crab Shack on the James for good food and the best sunset views.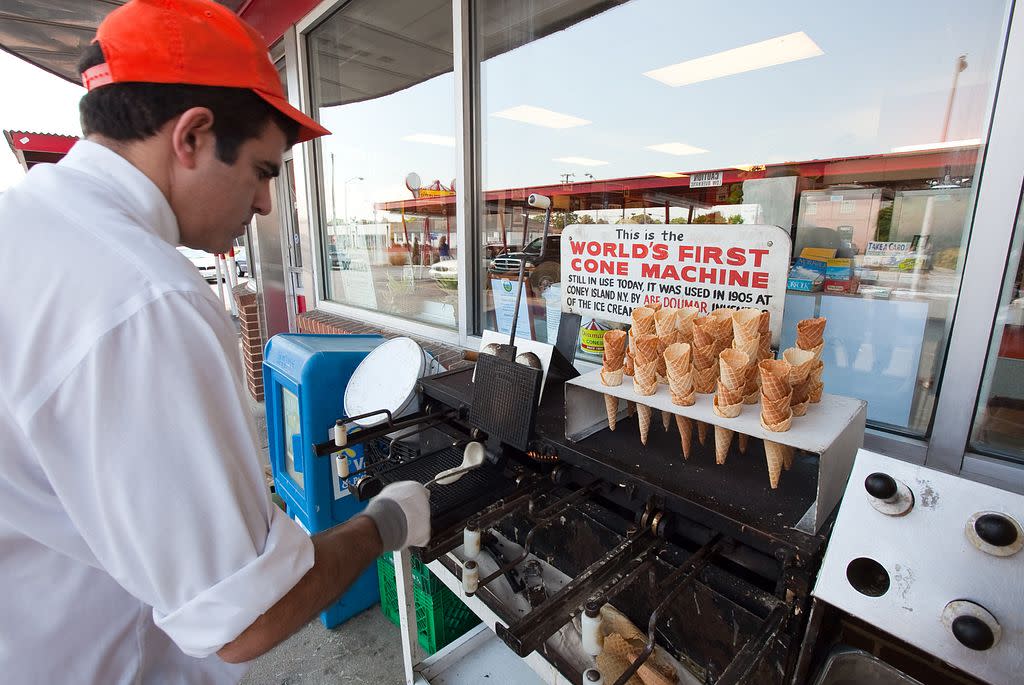 Photo Credit: Bill Crabtree Jr.
When dining with kids, classic foods like pizza, hot dogs, and ice cream are always a good idea. North End Pizza in Virginia Beach, Benny's Pizza in Newport News, and Granby Street Pizza in Norfolk are three of the best pizza parlors in the region. The Barking Dog in Hampton is the place to go for delicious hot dogs like its signature Kamikaze Dog, a hot dog topped with grilled onions, teriyaki, nori, and wasabi mayo. For the best sweet treats, visit the Sweet Spot, Lolly's Creamery, Strawberry Fields Gelato, Pelican's SnoBalls, and Doumar's—home of the first waffle cone.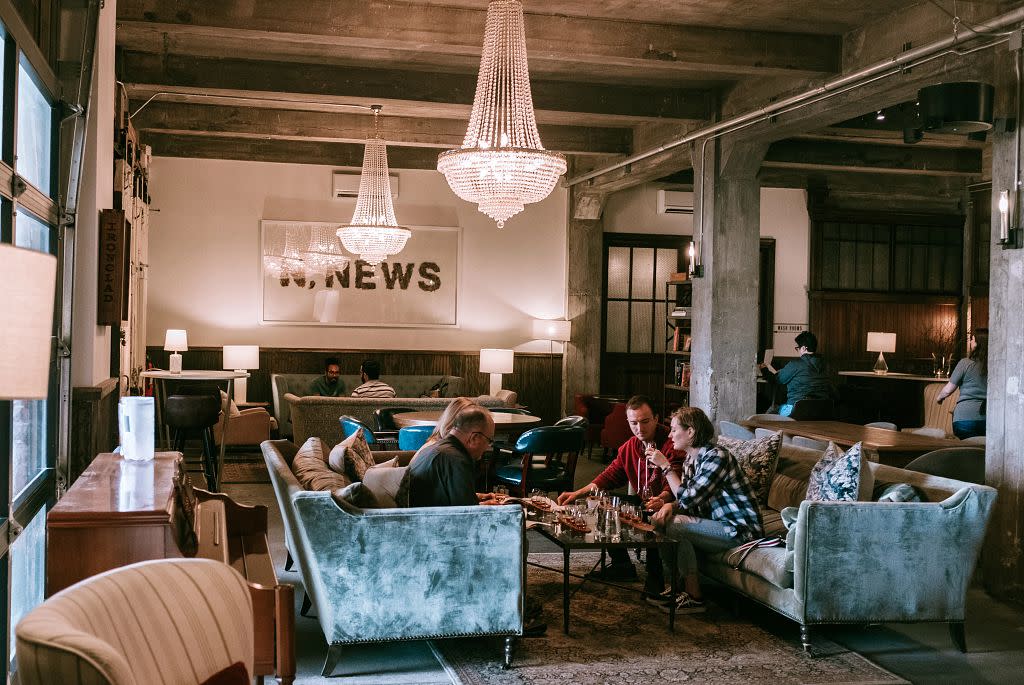 Did you know that Hampton Roads has its own craft and wine trail? A few stops along the Toast the Coast: Coastal Virginia's Beer, Wine & Shine Trail include 1865 Brewing Company, Coastal Fermentory, Ironclad Distillery, and Mermaid Winery.
Where to Stay in Hampton Roads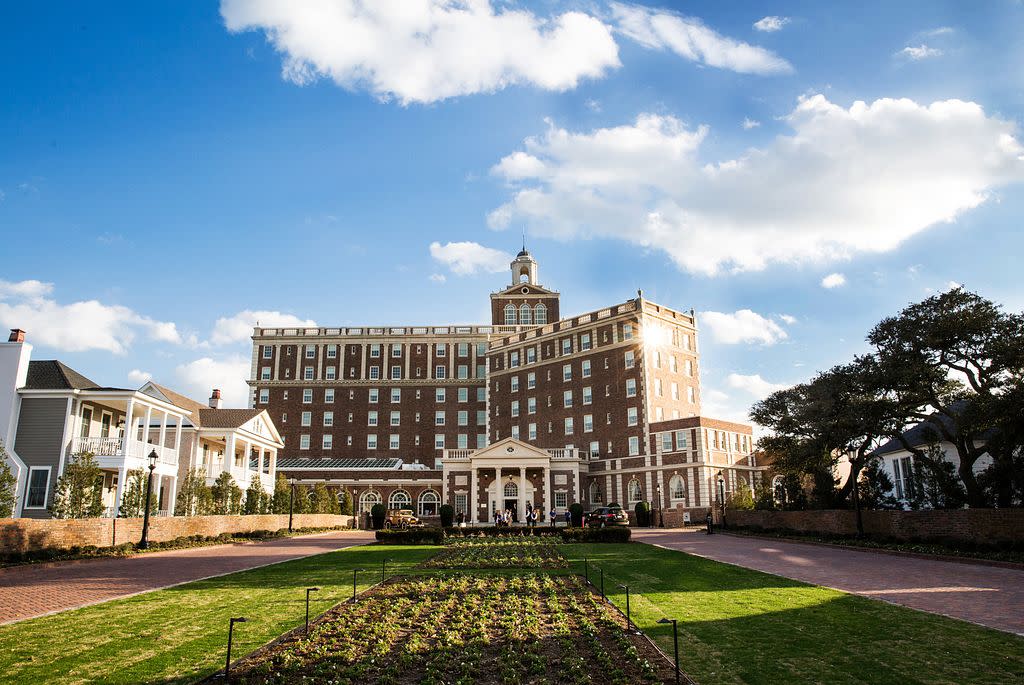 Photo Credit: Ashley Lester
The Cavalier Resort, which includes the Historic Cavalier Hotel and Beach Club and the Marriott Virginia Beach Oceanfront, is the prime location to book when staying on the waterfront of Virginia Beach. The complex contains several dining options, a luxury spa, two adjacent pools, and direct beach access. A new Embassy Suites hotel will join the complex in 2023.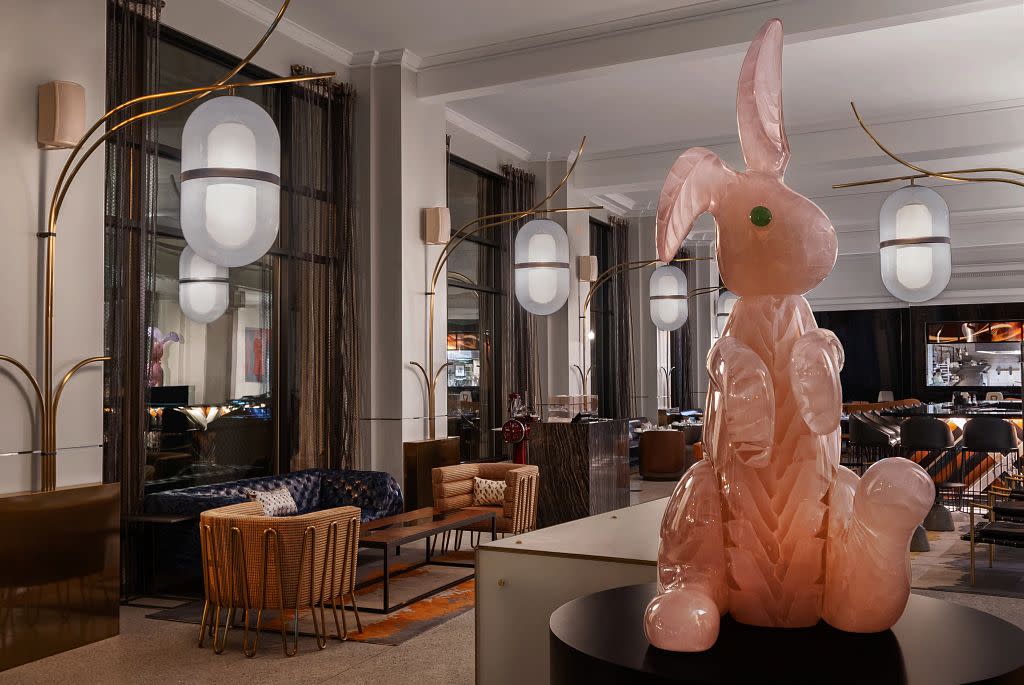 The Glass Light Hotel & Gallery in downtown Norfolk is one of the hippest places to stay in Hampton Roads. Building upon Virginia's glass art culture, the hotel is part boutique hotel, part boutique art gallery. The hotel features 113 modern guest rooms and suites and the Perry Glass Art Collection, a two-story rotating selection of art works from local and world-renowned artists.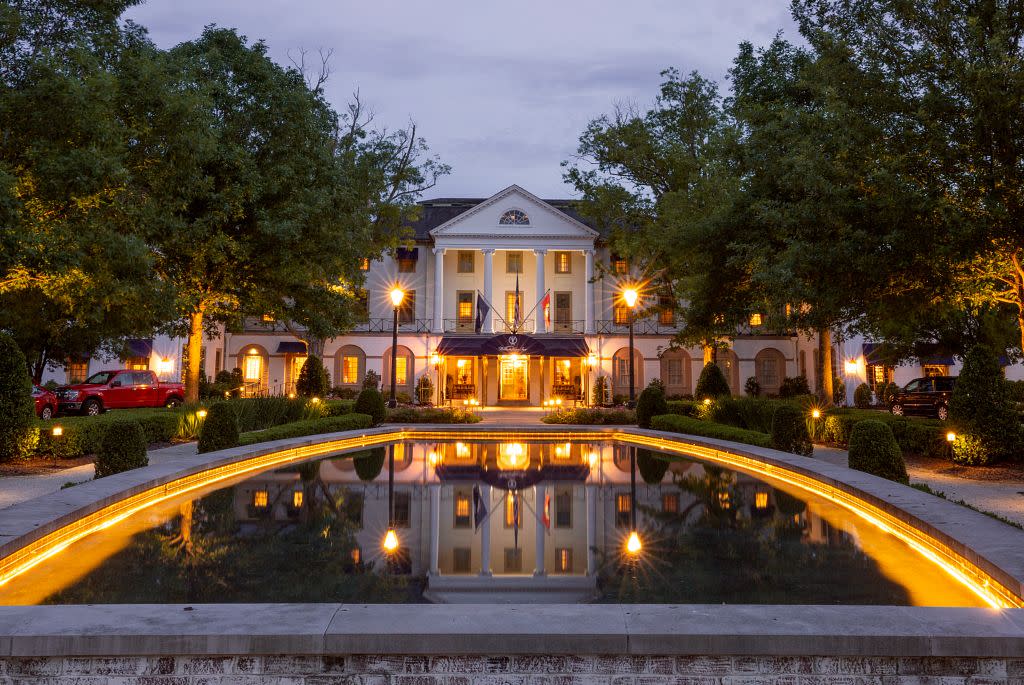 In Williamsburg, Colonial Williamsburg Resorts is a collection of five luxury family-friendly properties, such as the Williamsburg Inn and apartments at Colonial House, which evoke the tavern rooms of the 1760s. Also in Williamsburg are Kingsmill Resort, a golf and spa destination with a marina and river pool, and Great Wolf Lodge, which has themed suites, an 80,000-square foot indoor water park, and additional amenities that include an arcade, laser tag, and an obstacle course.