Nestled side by side, Hampton and Newport News make up the heart of the Hampton Roads region offering up sunny beaches, historical landmarks and some pretty awesome neighborhoods. The region's roots run deep in American history from the Civil War to the United States Space Program and the area has been a haven for cultural diversity for decades. 
Today the area is booming with new life. From inspired chefs opening new restaurants to a seemingly constant flow of live music to be heard and local artists to be discovered, Hampton and Newport News are the place to be for a creative and cultured experience. 
HAMPTON
Located in the heart of the mid-Atlantic coastline, Hampton is a charming seaside city with a unique culture and a vibe that's all its own. If you're looking to eat, shop and explore, Hampton has you covered.
Phoebus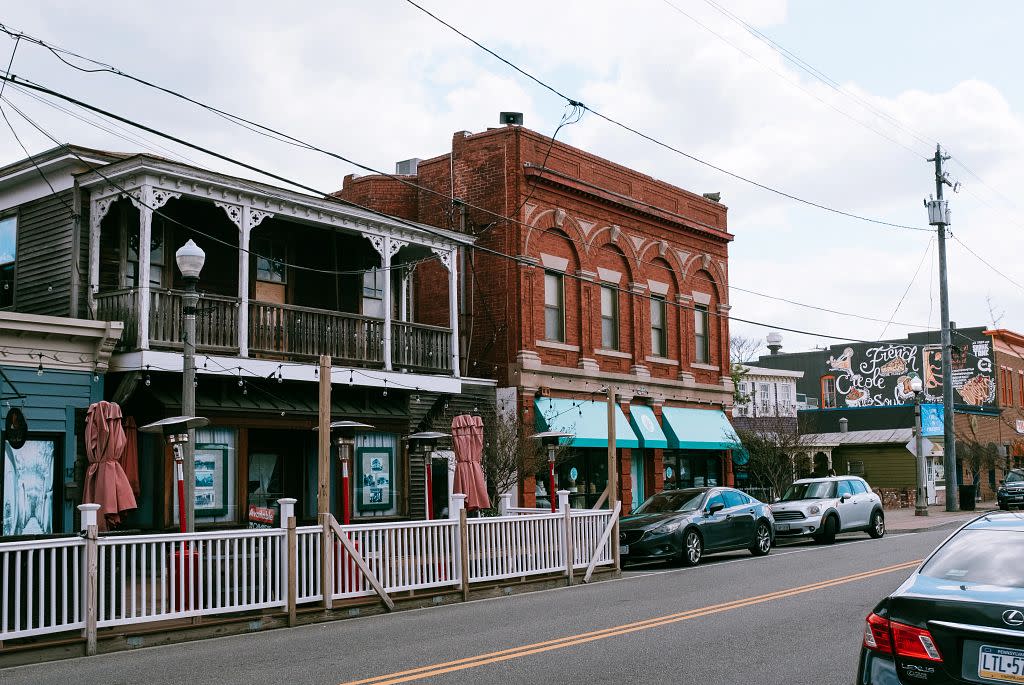 Phoebus is a small but charming town with over 400 years of history. The architecture is full of character, the people are friendly and the food is awesome. Stroll down Mallory Street and Mellen Street to get started and check out the list below for some of the best things to do in Hampton.
Eat & Drink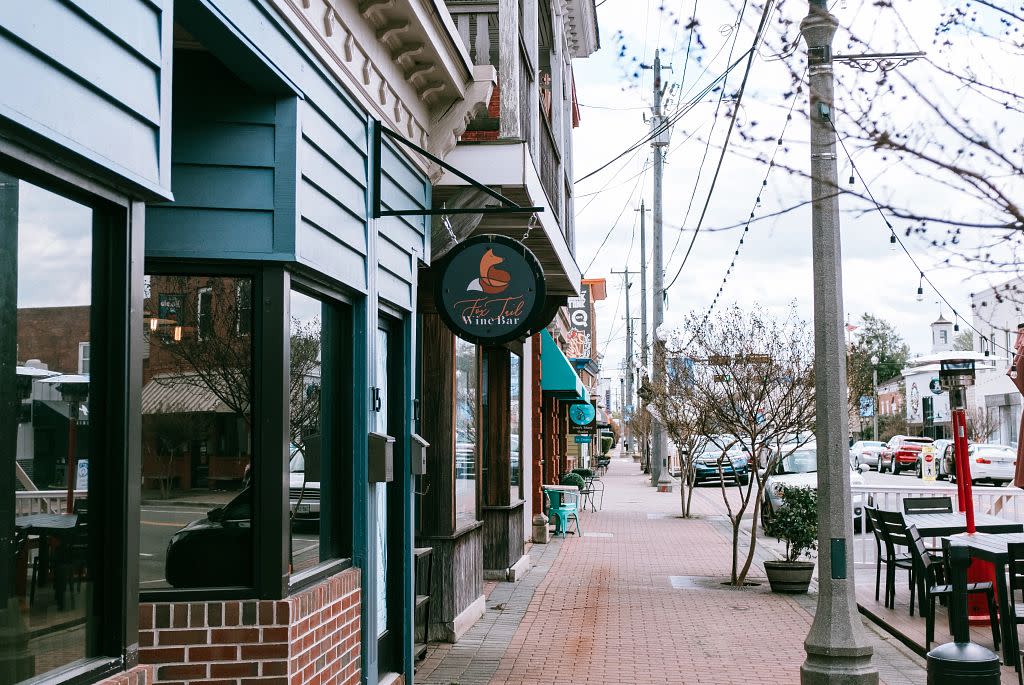 Fox Tail Wine Bar: Charming with a farmhouse vibe, this boutique restaurant has a wide selection of wine as well as amazing, upscale American cuisine. It's a small, cozy vibe so reservations are highly recommended. 
The Baker's Wife Bistro & Bar: This upscale dining experience focuses on American meals with a French twist. A beautiful interior and occasional live jazz add a nice touch.
El Diablo Loco Cantina & Tequila Bar: A rustic-chic cantina for tasty margaritas and innovative tacos.
Sly Clyde Ciderworks: This award-winning cidery is a must stop for lovers of creative ciders, think coffee-inspired ciders as well as classic flavors like lemon ginger.
Fuellers Raw Bar: An absolute must for oyster lovers, this industrial style restaurant serves up local raw bar classics as well as fried fish and other specialties.
1865 Brewery & Coffee Shop: The first black-owned brewery in Hampton Roads, 1865 has just about everything you could need. A casual, stylish interior with a full service coffee shop, on-site brewery as well as non-alcoholic cocktails and a juice bar!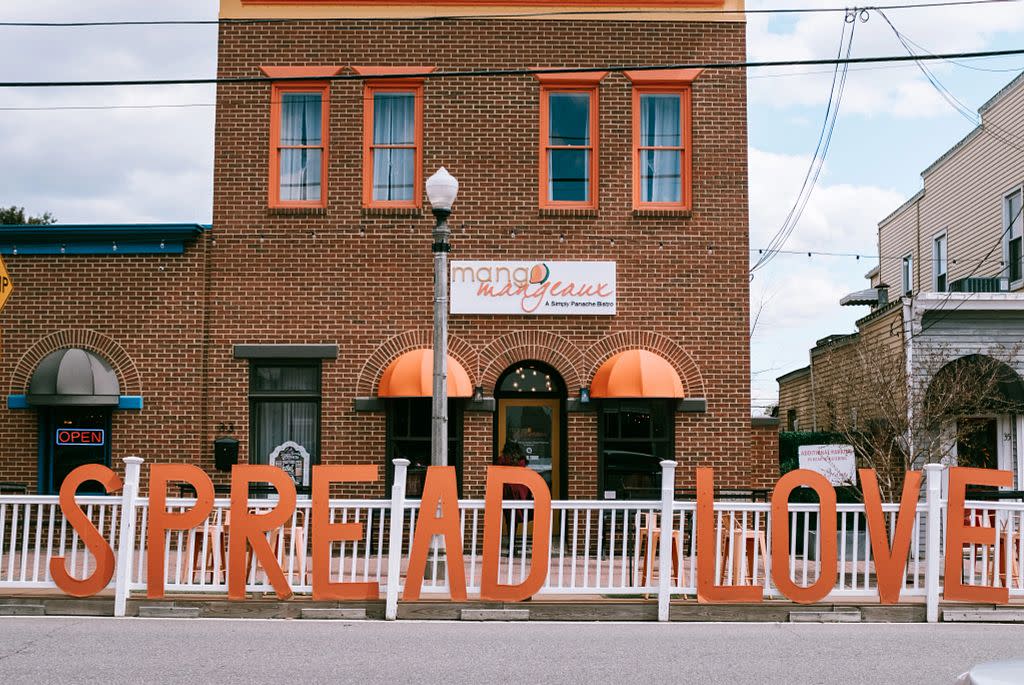 Mango Mangeaux: Known locally as the "Mango Ladies," the owners of Mango Mangeaux were contestants on Shark Tank for their now famous 'Mango Mango' mango preserves which retail in Whole Foods around the mid-atlantic as well as other specialty retailers nationwide. That said, their incredible restaurant has made a name for itself, featuring innovative cuisine that incorporates French, Creole and NeoSoul and celebrates the experience of enjoying a great meal. Go for brunch but be sure to make a reservation! Otherwise you might be looking at a 3 hour wait.
Scratch Bakery: Famous locally for their specialty cakes and delicious cupcakes (made from scratch daily!), this bakery is the perfect stop for a sweet fix.
See a Show at the American Theatre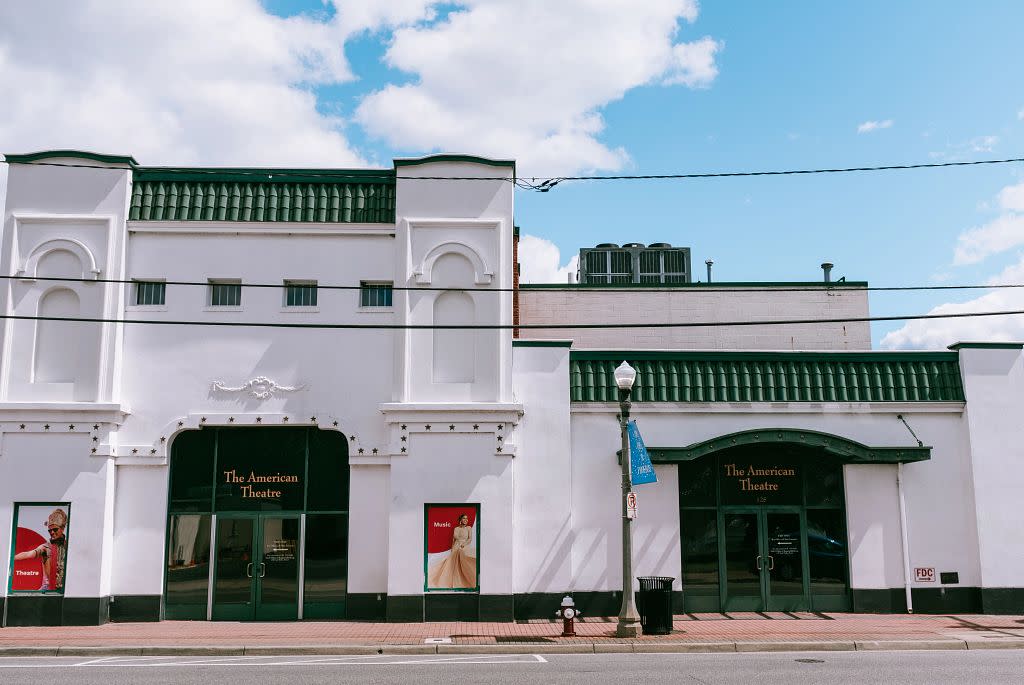 A beautiful building steeped in history, this theatre offers an array of live performances and shows. 
Go Shopping (& Thrifting!)
The Way We Were Antiques: A charming used book store.
The Twisted Rose: A little bit of everything, this vintage shop features three rooms of antiques and vintage finds.
Honey House Boutique: A feminine shop selling clothing and accessories as well as cute items for around the house, this boutique is perfect for a "girl's day out."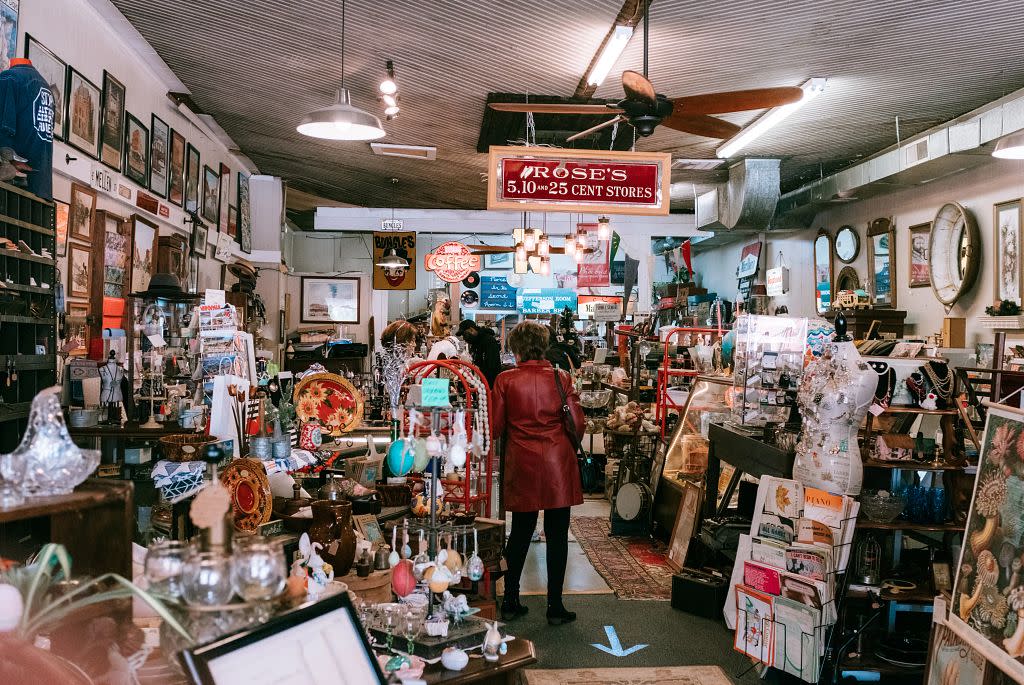 Robert's Antiques: All the unique and kitschy finds your heart can desire housed in an old meat market built in 1874.
Hop Over to Fort Monroe
Follow Mullen Street and drive over the short bridge to the beautiful Fort Monroe, a peninsula rich in history, from the first landing place of enslaved Africans in English North America to a safe haven for freedom seekers during the Civil War. Today Fort Monroe is a place to learn about and remember our history as well as relax and be a part of the local community. 
Take in the history: Stop by the Visitor & Education Center, the Casemate Museum and the First Africans in Virginia Historic Marker to explore the history of the area and the people who lived it.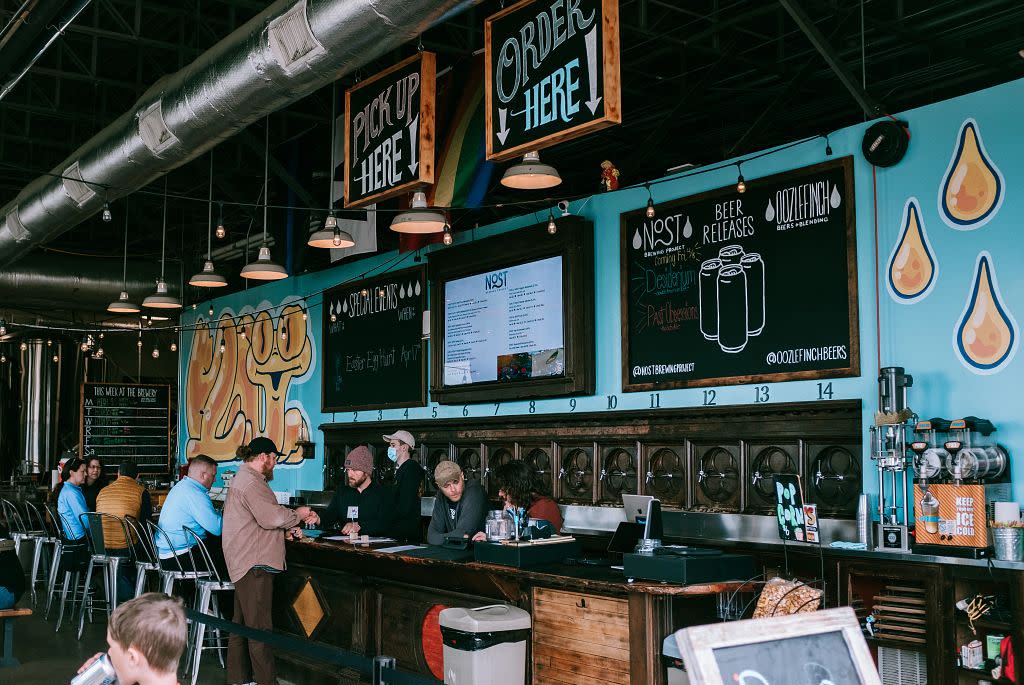 Grab a beer at Oozlefinch: A lively spot with awesome beers on tap as well as events and food trucks.
Firehouse Coffee 1881: Located in a historic 1881 firehouse, this coffee shop serves up locally sourced baked goods as well as other breakfast and lunch options daily.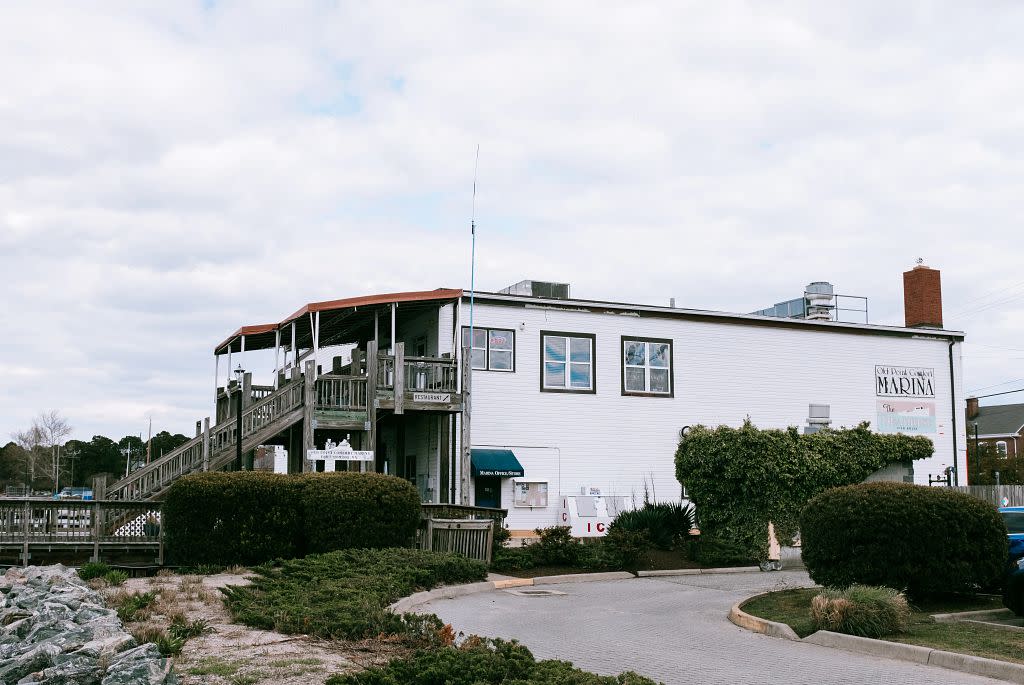 The Deadrise: A laid back seafood dining experience in a waterfront setting with outdoor seating and stunning views.
Downtown Hampton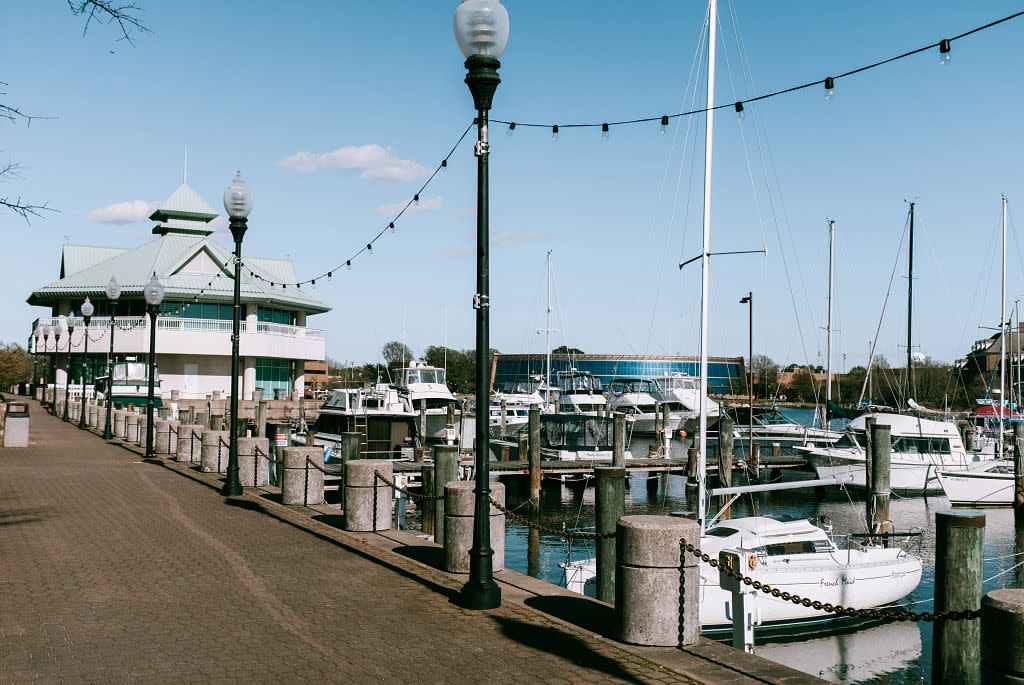 Head downtown for a more expansive experience. From strolling around the marinas, to dining outdoors, to live shows and events, there is so much to do in downtown Hampton! 
Take a Stroll Down Queens Way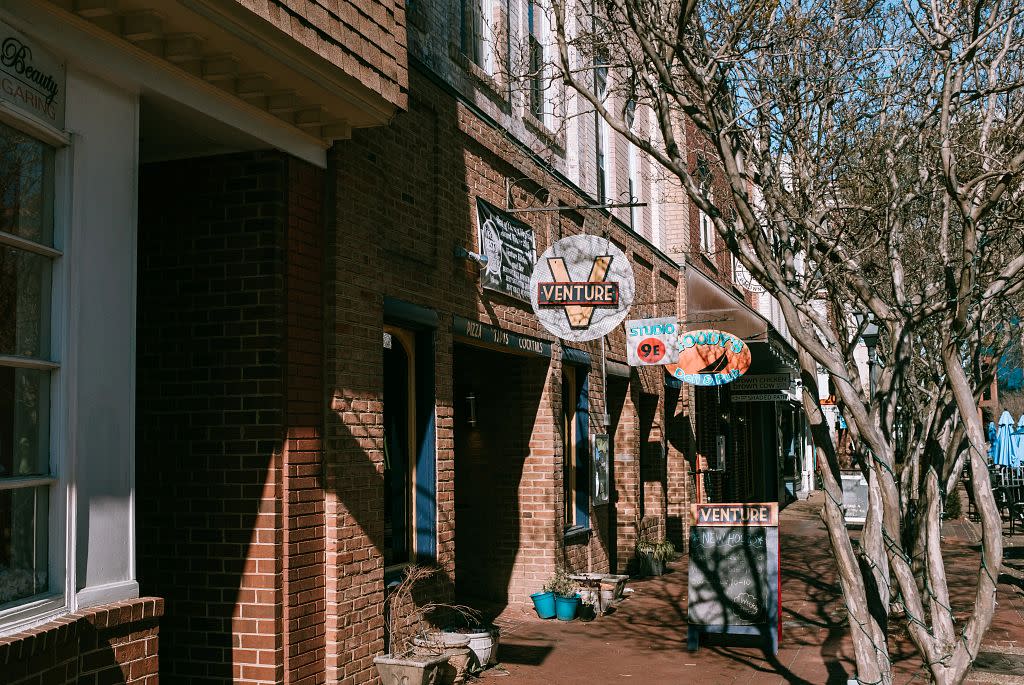 A charming street in downtown Hampton made for pedestrians, Queens Way is full of options for breakfast, lunch and dinner, as well as outdoor seating and live music.
Fika Coffee Shop: Named after the Swedish coffee break, Fika is an adorable coffee shop perfect for a morning or afternoon pick me up.
Pour Girls: A fun, casual spot with delicious eats and drinks, stop by Pour Girls for a good meal as well as live entertainment on the weekends featuring local artists and a drag brunch!
Brown Chicken Brown Cow: A laid back spot famous for its delicious burgers, barbeque and more. 
Venture Kitchen & Bar: Another casual option with an eclectic menu featuring pizza, tapas, sandwiches and salads with daily specials. The tots come highly recommended. 
Goody's Deli and Pub: A quick stop for sandwiches, plus live music.
Musasi Japanese Restaurant: Stop here for your sushi fix as well as other Japanese favorites.
The Grey Goose: A more upscale option, The Grey Goose features well rounded dishes with a focus on dietary needs.
Marker 20: Casual American cuisine with drink specials and more live music!
Check Out Some Local Art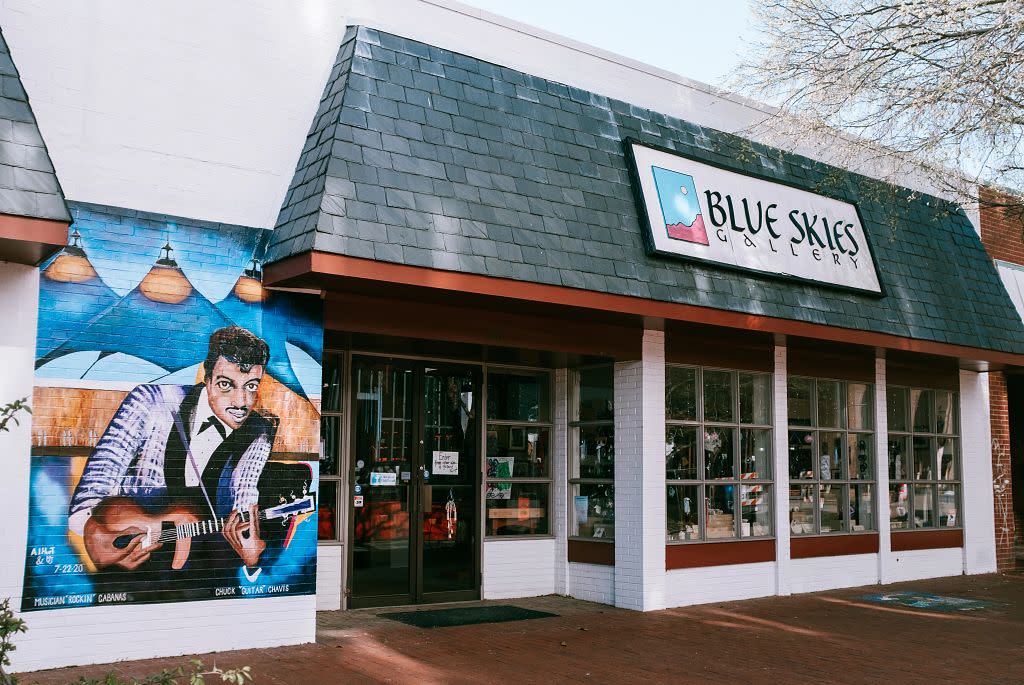 Blue Skies Gallery: This funky art shop sells original art from local artists with a wide range to choose from.
Charles H. Taylor Visual Arts Center: A creative space showcasing work of local artists of all levels.
Satisfy Your Sweet Tooth at Glazed Doughnuts
This casual sweets shop features amazing homemade doughnuts, apple fritters, cinnamon rolls, and more. Be sure to get there early before they sell out!
Grab a Locally-Brewed Beer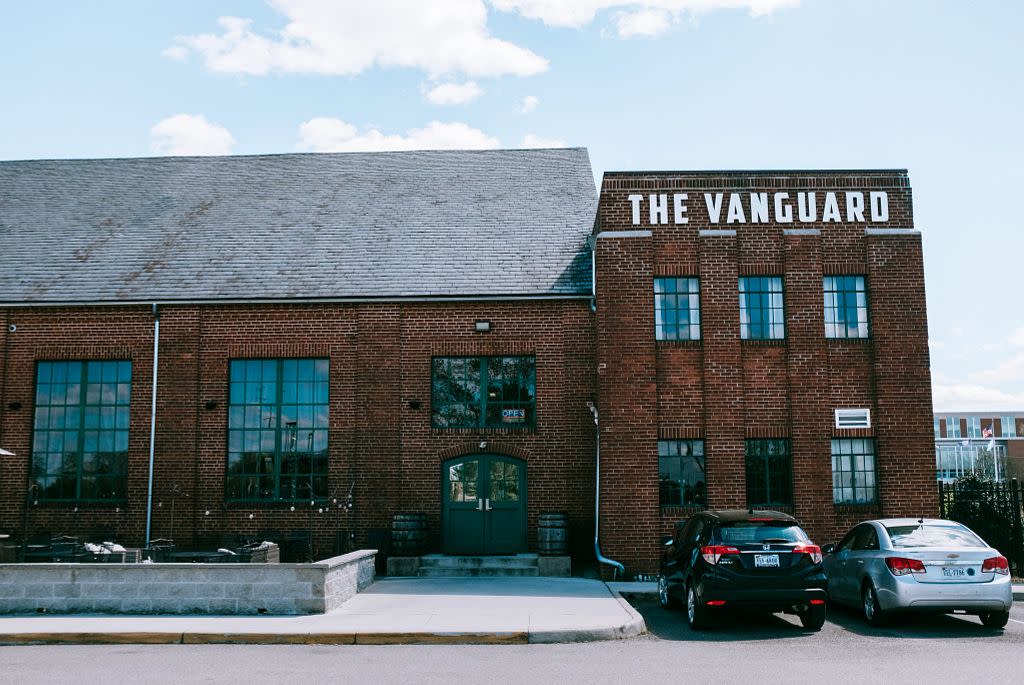 The Vanguard: Housed within the historic Hampton Armory, this brewery and distillery doubles as a unique entertainment venue with a delicious food menu to boot.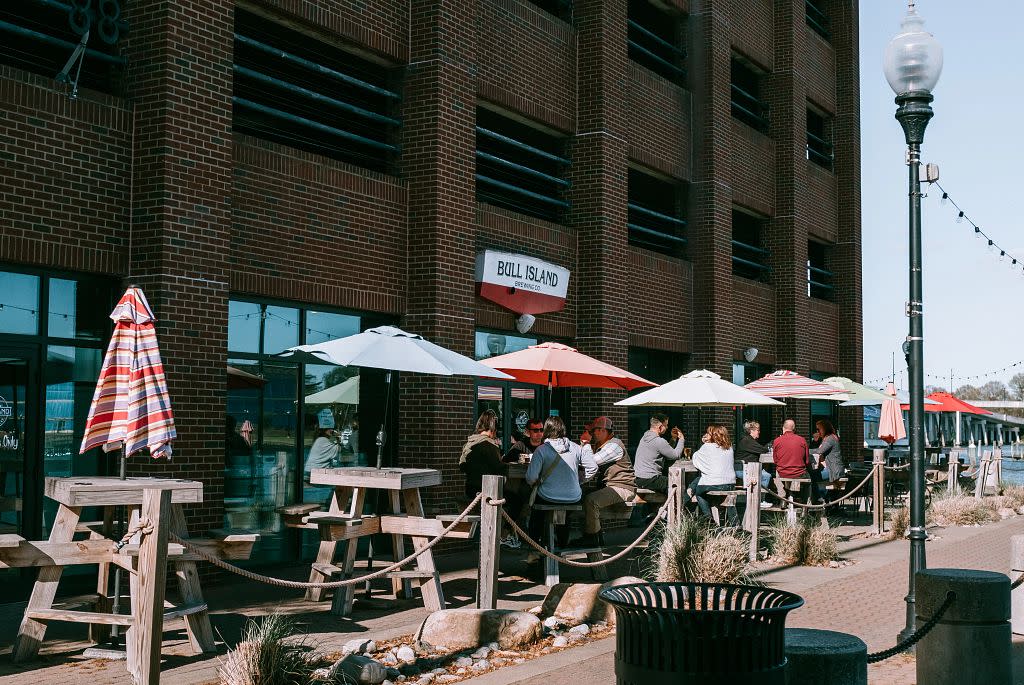 Bull Island Brewing Company: Take in the marina view while having a locally brewed beer on this brewery's sunny patio.
Shop Sustainably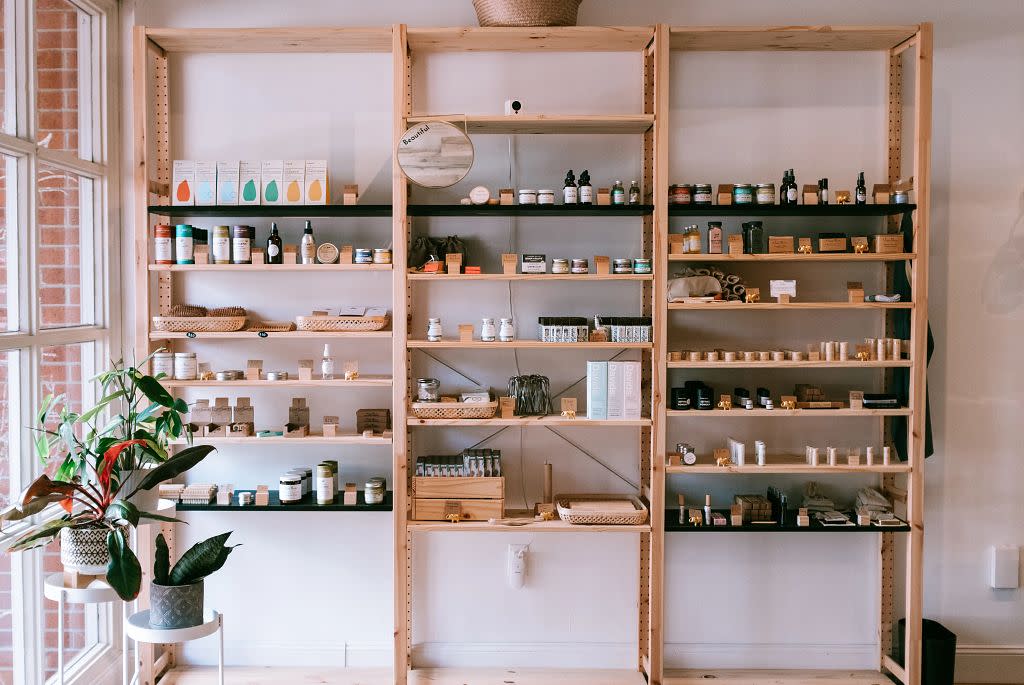 Go Less Than: A zero waste store, they are all about sustainability, and offer a wide selection from bar soap to tooth brushes. 
Catch a Show at Mill Point Park
This small waterside park is the perfect place to stop and relax at a picnic table while taking in the view or to check out the latest happenings in the area, from concerts to farmers markets.
Hit the Museums
The Virginia Air & Space Science Center: This spacious space museum is so fun to explore. From historic aircrafts, to immersive space experiences, there is so much to learn at the Air and Space Science Center- you can even sit in a real cockpit!
Hampton History Museum: An awesome place to learn and experience over 400 years of history in Hampton, from Native American history to the age of space travel, you'll find it here.
NEWPORT NEWS
After exploring the powerhouse museums and historical buildings around Newport News, head to one of these trendy neighborhoods to shop, grab a bite or see some live music.
Hilton Village
This charming strip of historic architecture is home to a number of locally owned shops and restaurants. It's the perfect place to slow down, shop and snack.
Eat & Drink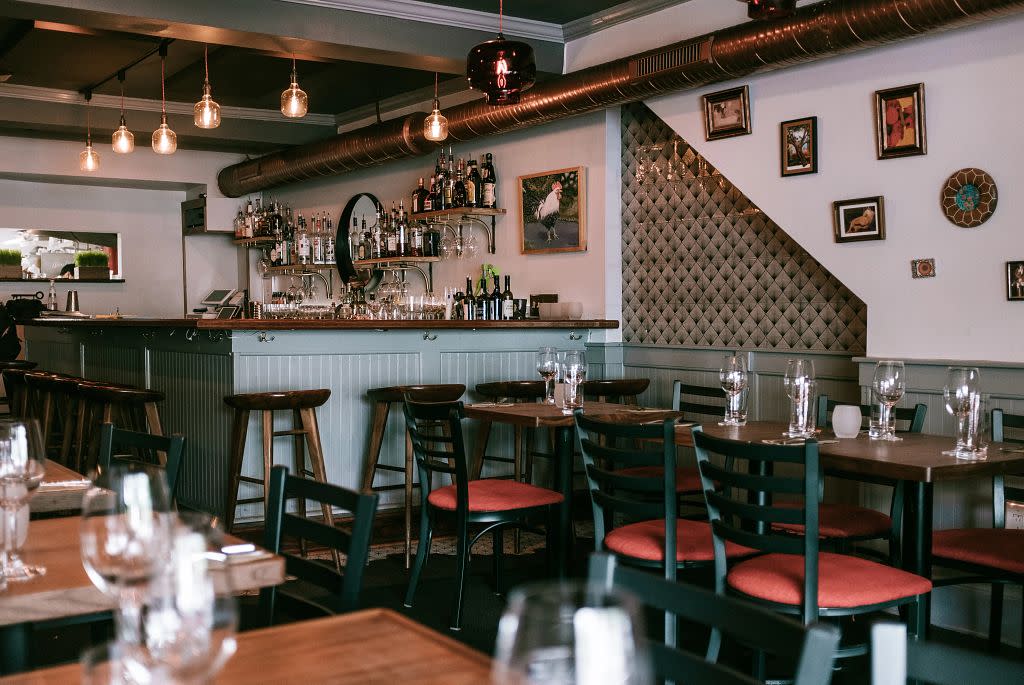 Circa 1918 Kitchen & Bar: Cozy and romantic, this spot serves up new American fare in a beautiful setting with an extensive wine selection.
Saffron: An authentic Mediterranean restaurant specializing in cuisine from Afghanistan, Turkey, Lebanon and Greece.
Kismet Bistro: A local favorite, Kismet serves American fare in a casual-modern atmosphere.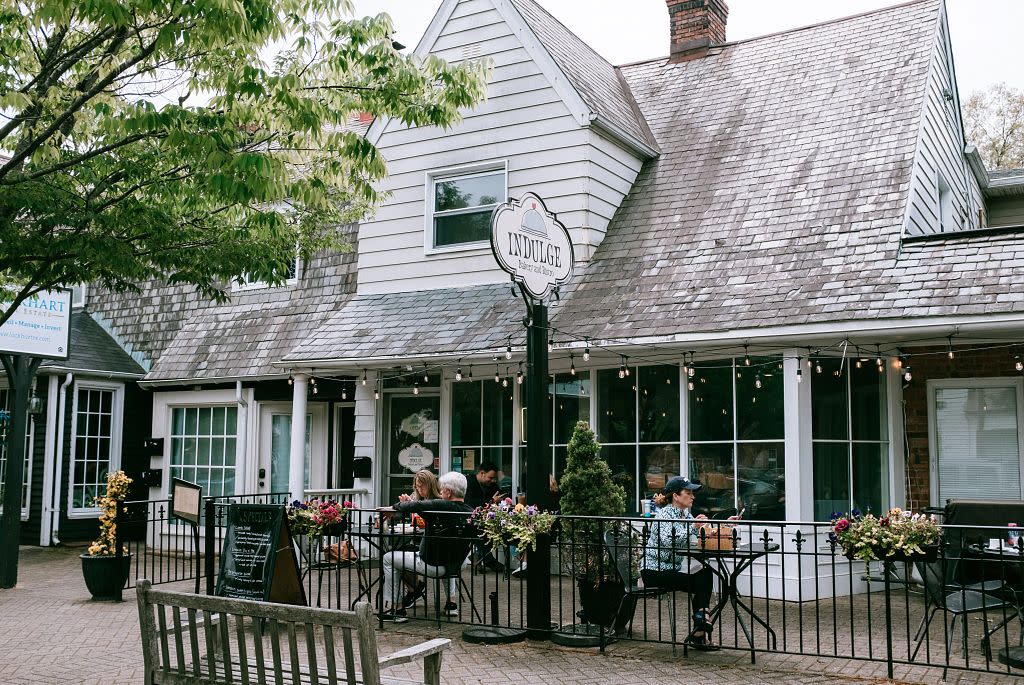 Indulge Bakery and Bistro: Fresh seasonal specials and homemade sweets are king at this casual bistro. Plus a charming patio to boot.
Hilton Tavern Brewing Co: A Hilton community staple, this decades old tavern is a great casual stop for an easy meal and some live music.
Couture Cakes by Nika: Stop in for a delicious gourmet cupcake, coffee, tea and frappes.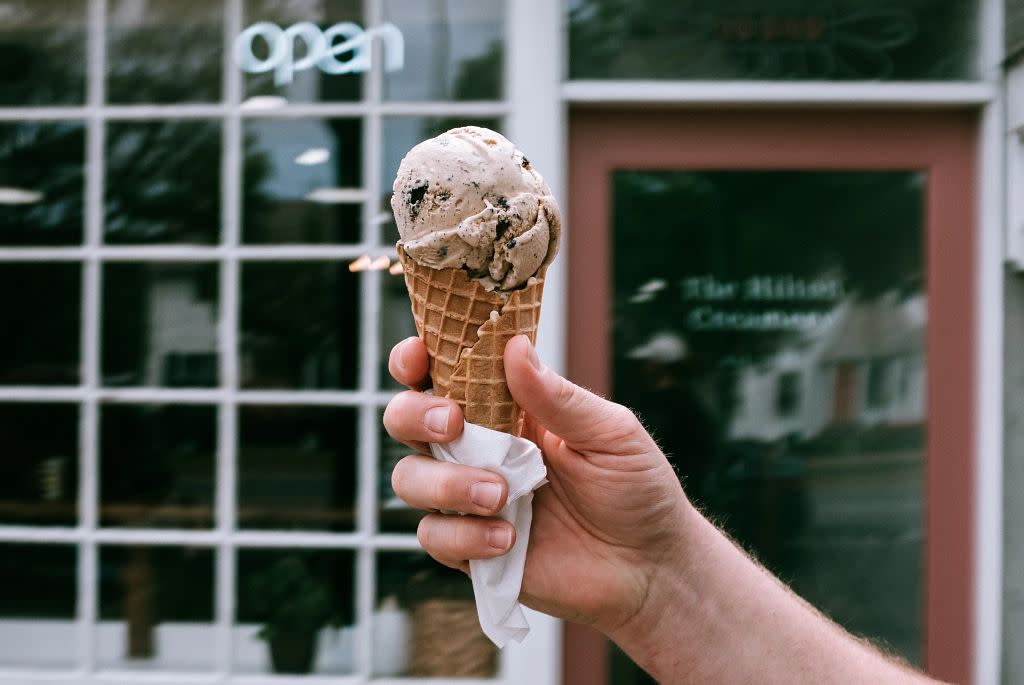 Hilton Creamery: Quickly becoming a neighborhood favorite, Hilton Creamery's homemade ice cream comes in creative combinations like banana pudding and cappuccino crunch. Can't pick just one? Go for the ice cream tasting flight! 
Shop
Act ii Consignment: A large shop selling preloved clothing.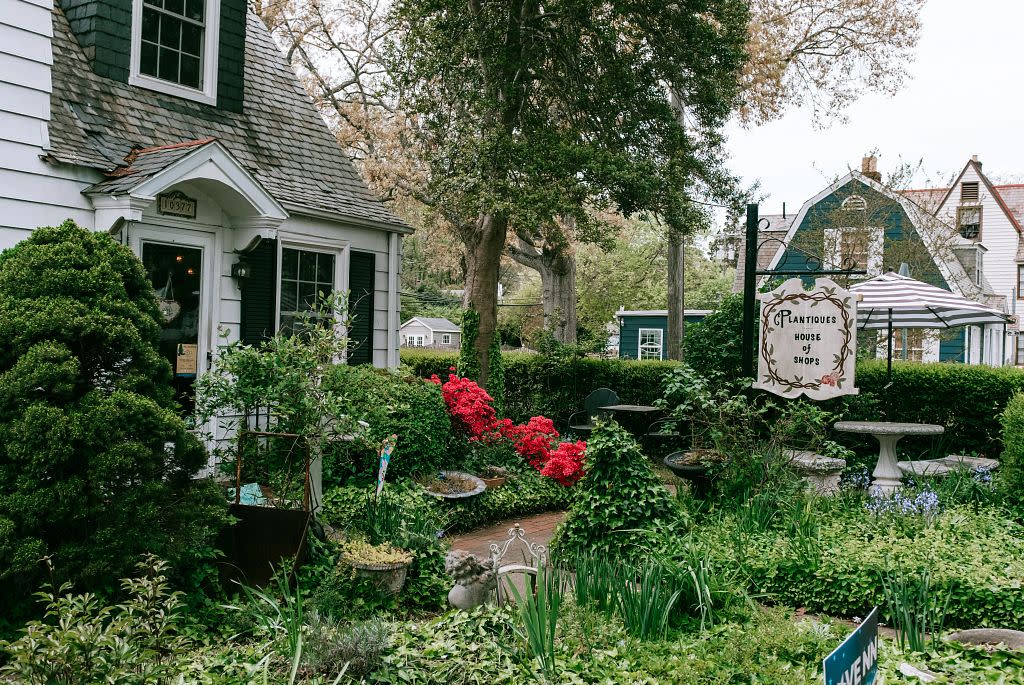 Hilton Plantiques: A gift shop of sorts selling vintage and antique housewares, plus work from local artisans.
Hilton Village Goldsmith: Local, custom jewelry makers providing one of a kind pieces.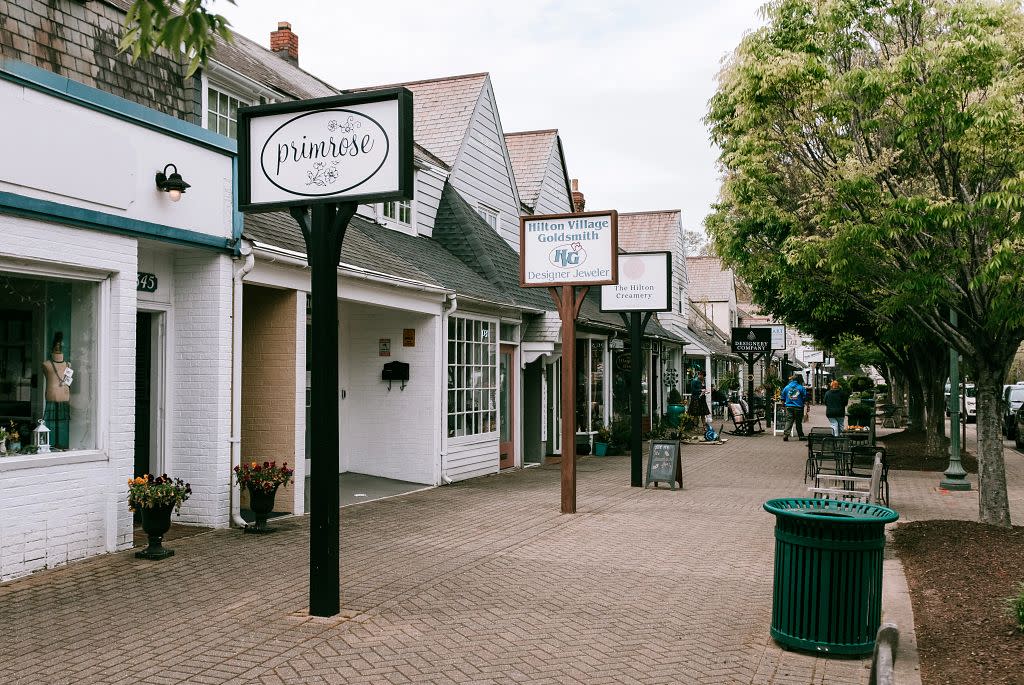 Primrose: Eclectic boutique selling unique items from clothing to home and garden decor.
Mother Earth Herbal Apothecary: A holistic shop selling herbs, teas, essential oils and more.
Chelsea's Closet: Consignment for maternity and children's clothing.
See a Show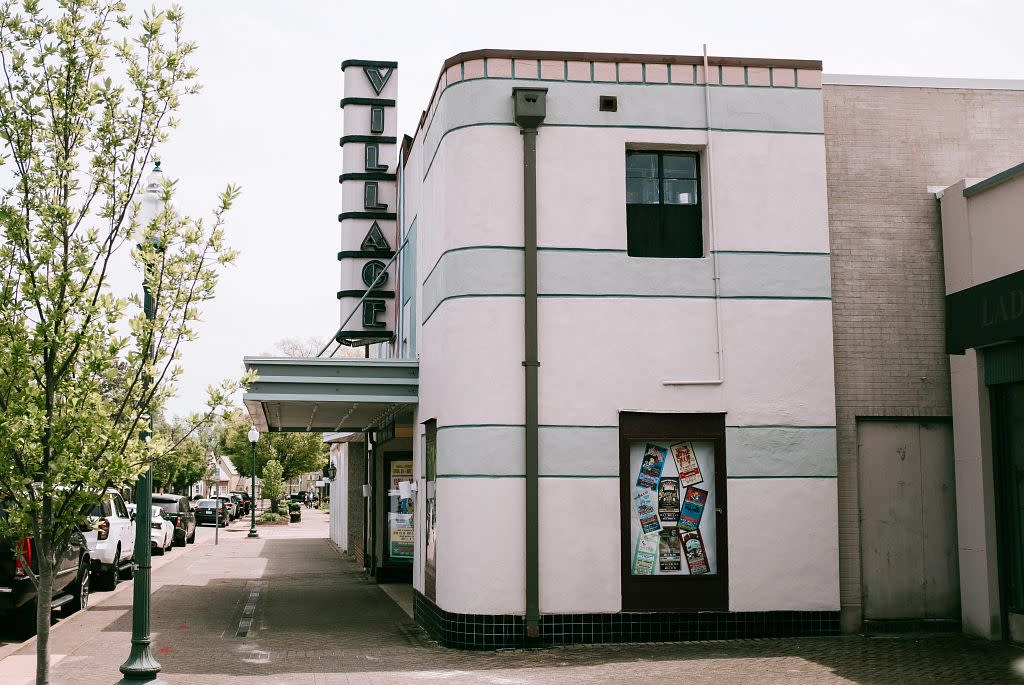 Peninsula Community Theatre: This once historic movie theatre has been converted to a local community theatre putting on 5 main stage productions a year, including off-Broadway plays!
A Few Honorable Mentions Very Nearby...
Anna's Pizza #2: Locals rave about the incredible pizza at Anna's in case you get a hankering for pizza while in the area, it's right outside the immediate Hilton Village neighborhood. 
Village Bicycles: A great local stop selling the best new and used bikes with over-the-top friendly staff who bring their sweet dogs to work!
Smoke: Amazing BBQ joint with a beautiful covered patio.
The Yard District
Small but mighty, the yard district remains very industrial yet is home to some of the coolest spots and best things to do in Newport News.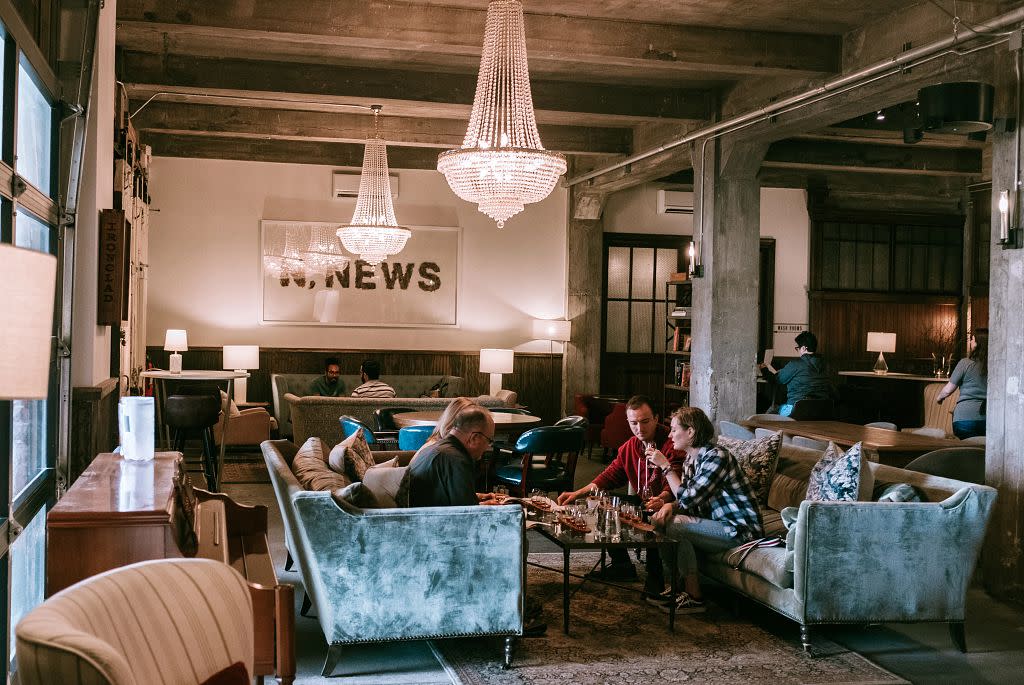 Ironclad Distillery: This stunning distillery is housed in a historic building on the water's edge and offers an array of tasters, including delicious cocktail tasting flights. If the gorgeous space doesn't sweep off your feet, the tasty whiskey certainly will.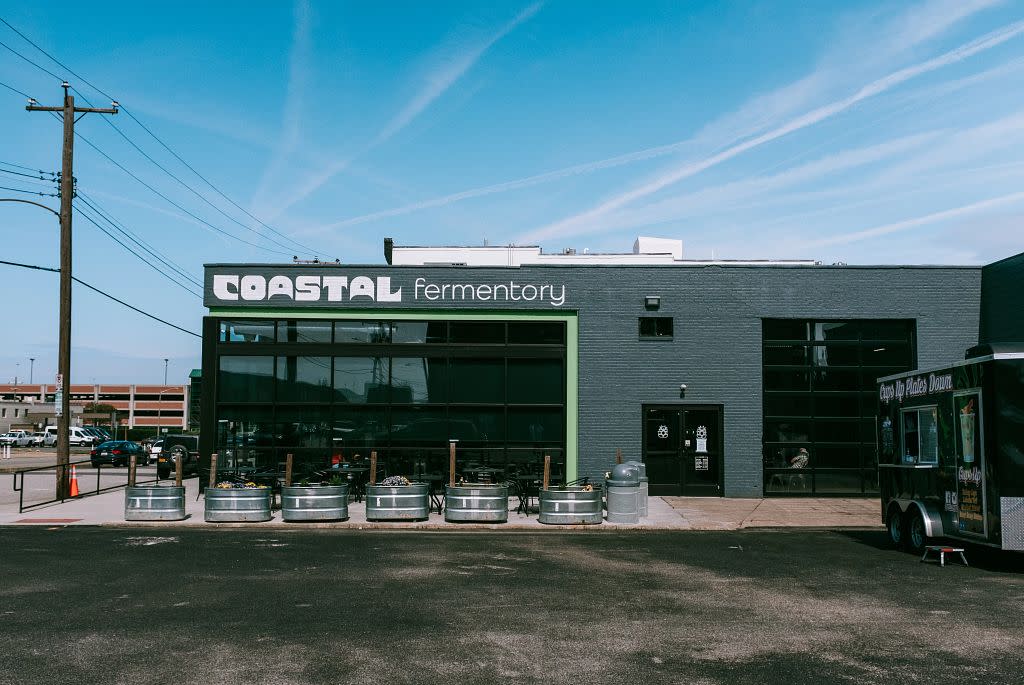 Coastal Fermentory: Right next door to Ironclad, Coastal Fermentory is a brewery serving up their very own beers, hard seltzer and kombucha on draft. Plus awesome local food trucks on rotation as well as live music!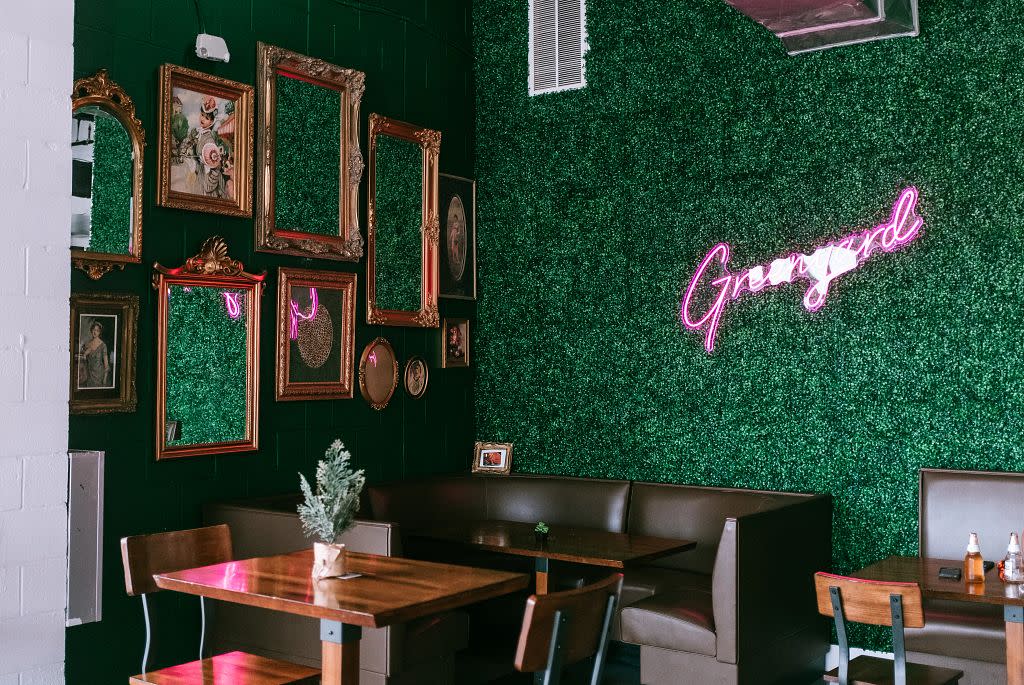 Greenyard Grill: A super chic interior, friendly staff and a mouthwatering menu, what more could you ask for? Be sure to hit their fabulous weekend brunch and try a fried chicken, egg and cheese waffle sandwich with a boozy breakfast bev.
Catch a show or festival: The area is known to have special events and live music held around the district throughout the summer months, keep up with them here.
Benny's Pizza (coming soon!): A local Virginia pizza chain selling brick oven pizza by the (VERY large) slice. The pizza joint will be situated on the waterfront right next to Coastal Fermentory.
Port Warwick
Port Warwick is a mixed use community centered around Styron Square, a beautiful square park modeled after the well-known squares of London. With a strong dining and leisure scene, the neighborhood draws in locals and visitors alike.
Start with Coffee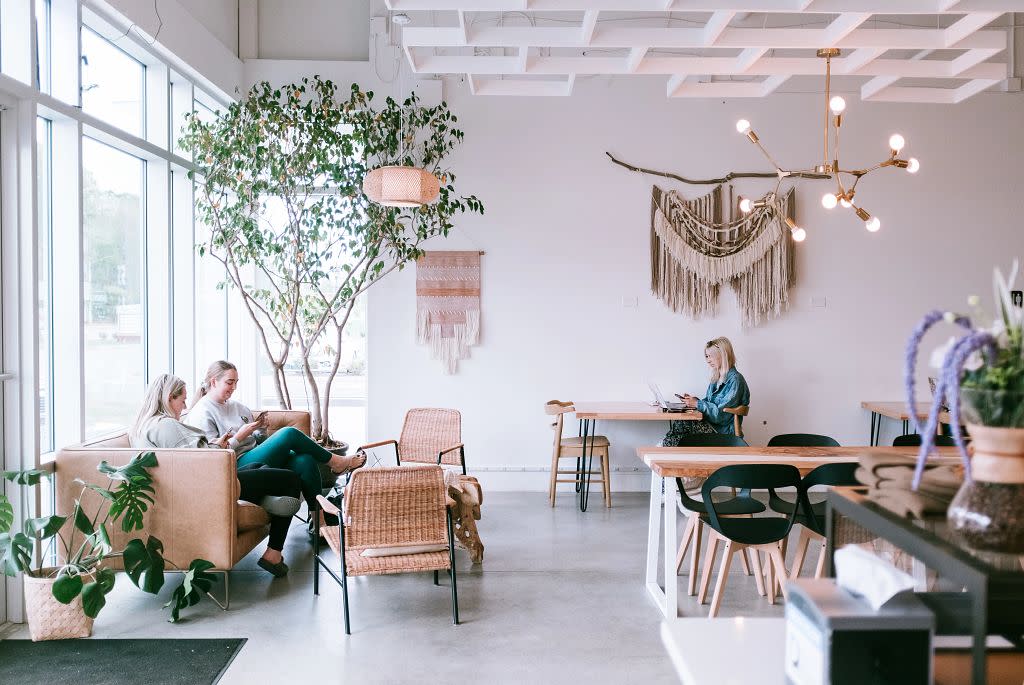 Grounded Coffee: Located just outside the Port Warwick main square, this bright and airy coffee shop is perfect for a quick pick me up and super tasty breakfast sandwiches.
Canvas Coffee House: Within the square, this stylish coffee spot was started by a local CNU student and displays art from local artists. 
Grab a Bite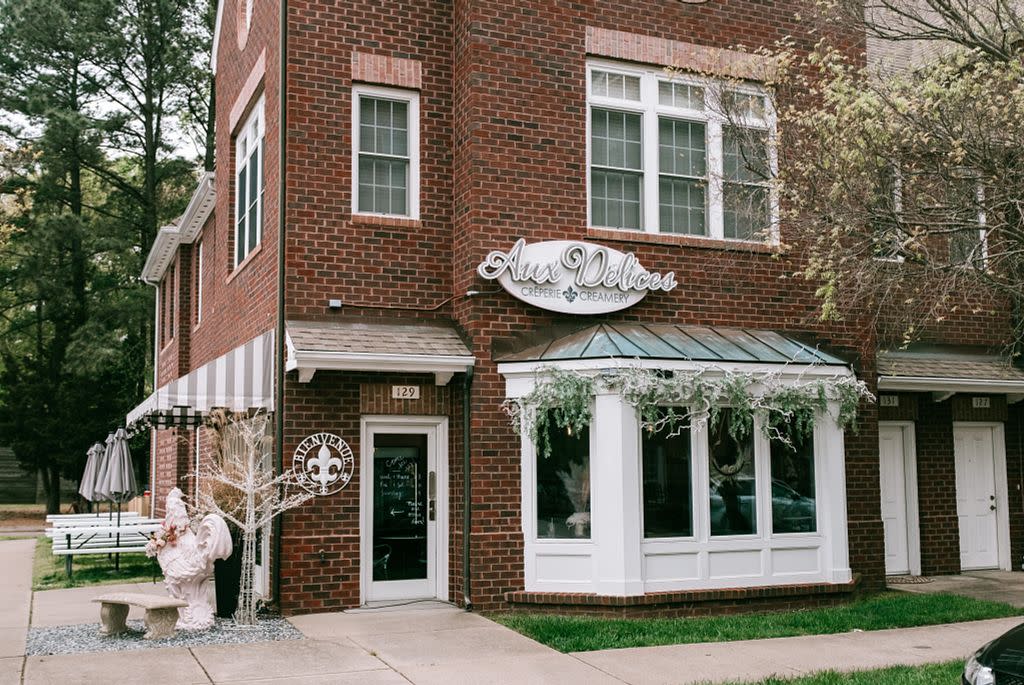 Aux Delices: A charming and delicious creperie and creamery serving homemade ice cream and sweet crepes.
FIN Seafood Restaurant: Seasonal seafood and other upscale dishes are what's on the menu at this stylish lunch and dinner spot. 
Thaijindesu: An open and stylish space serving awesome Thai and Japanese food.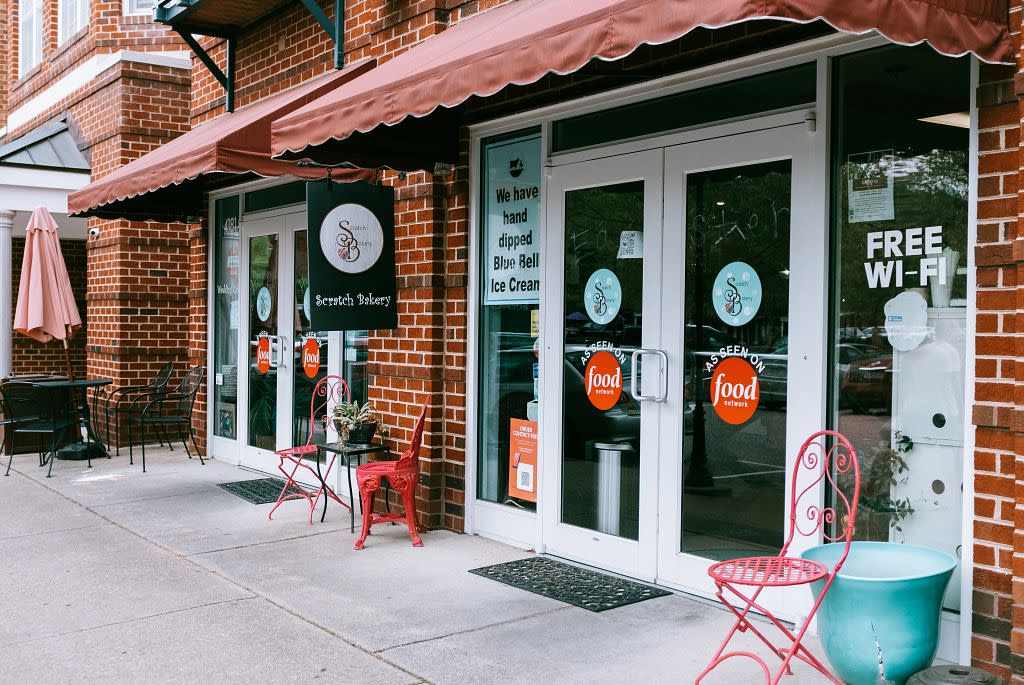 Scratch Bakery: One of the bakery's two locations, stop in for a delicious, award-winning,  made-from-scratch cupcake.
Brickhouse Tavern: A local favorite for pizza and wings.
Make Your Own Art
Starving Artist Studio: If you have the time, book a workshop at this eclectic mixed media studio where you can learn a variety of artist techniques from ceramic painting to glass fusion!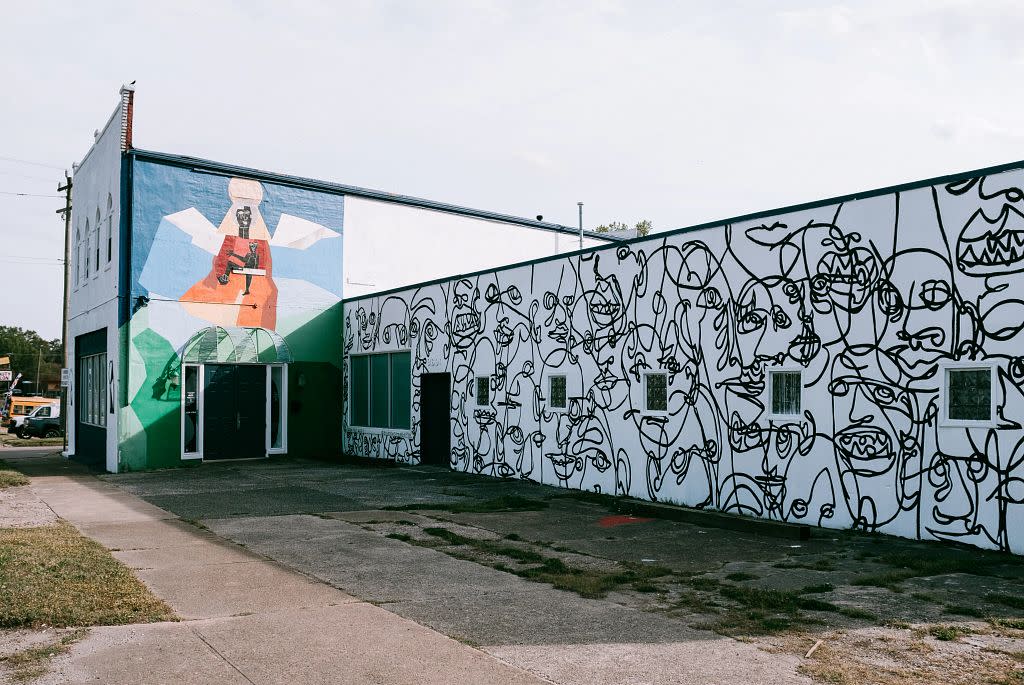 Bonus: While traveling around Newport News, keep your eye out for some incredible murals! Like this work of art by Andrew Samuel Harrison located at 9601 Warwick Blvd, just down the road from Hilton Village.
THIS ARTICLE WAS WRITTEN BY HANNAH OF BAD TOURIST LIFESTYLE & TRAVEL BLOG, A VIRGINIA NATIVE WHO IS PASSIONATE ABOUT LOCAL ART, FOOD AND CULTURE- THE ESSENTIALS THAT MAKE A PLACE WHAT IT IS.