'Tis the season, and this year, it's more important than ever to support local businesses. To help you get your holiday shopping done, we've put together a Made in Virginia gift guide, with a carefully curated selection of Virginia-made goodies for everyone on your list. Put a few of these presents under the tree to give the perfect gift to someone special while also supporting your fellow Virginians this holiday season! 
Virginia Distillery Company's Courage & Conviction Whisky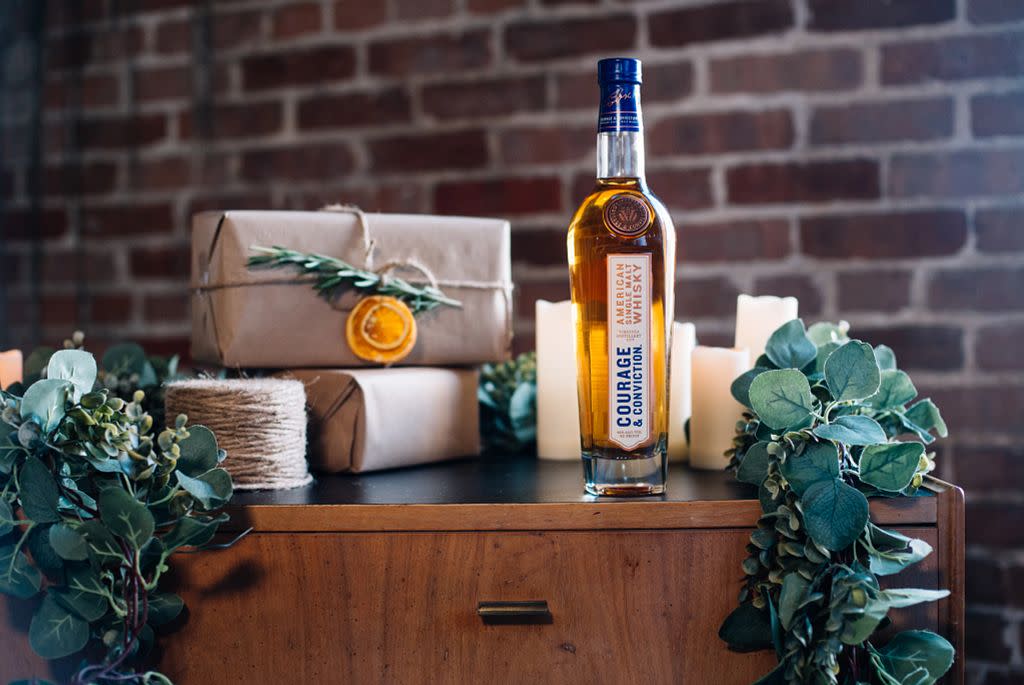 Photo Credit: Aubrey Griffin
If you're shopping for someone who enjoys high-quality spirits, consider purchasing a bottle from a Virginia distillery, such as Virginia Distillery Company's Courage & Conviction Whisky. This American Single Malt barley whisky has been aged a minimum of three years and was inspired by the founder's principles to "have the courage of your convictions". In addition to their original Courage & Conviction Whisky, the distillery added Sherry Cask, Cuvee Cask, and Bourbon Cask single malt whiskys to the lineup, aging in these respective barrels to create distinct yet subtle flavors for the truly discerning whisky lover. 
Shop other Virginia-made spirits at an ABC store or nearby distillery. Due to changing spirits regulations, many distilleries have also begun shipping directly to your home, so check with your favorite distilleries to see if you can order a few bottles of Virginia spirits online!
AR's Hot Southern Honey
Photo Credit: Jacqui DePas Schlosser
Sourced from bee hives in Virginia's Appalachia and produced in the Shenandoah Valley, AR's Hot Southern Honey is a favorite for many Virginia restaurants, including the kitchen at Upper Shirley Vineyards in Charles City, Max's on Broad in Richmond,  and Tilman's Cheese and Wine in Charlottesville. With their honey products starting at just $6.99, you can buy a bottle for all your friends and family (and a few bottles for yourself) without breaking the bank. Looking for more Virginia-made culinary gift ideas? Check out the VA Foodie Gift Guide to see their picks for the foodies in your life.
Stunning Stackable Gold Rings from Virginia Jewelry Company Sister Sister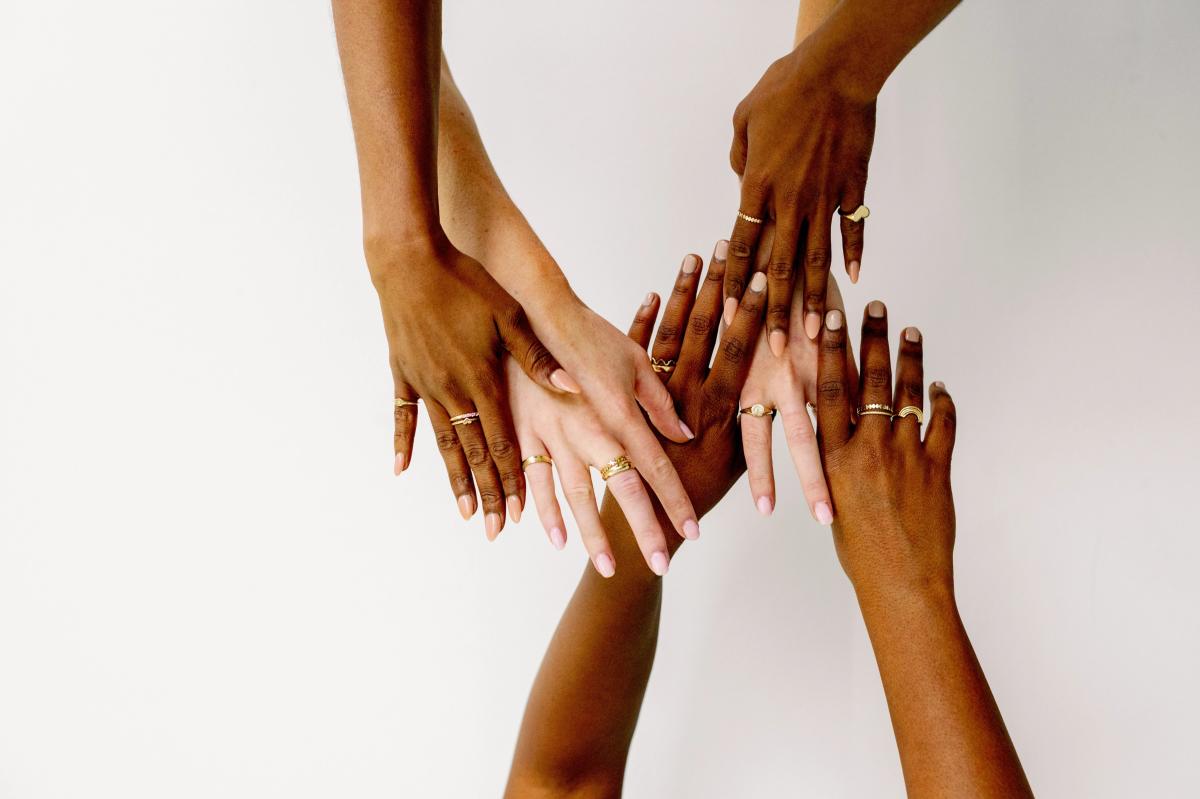 Get something special for the women on your list from Virginia-based Sister Sister, a jewelry company helmed by Lisa Maurer. After losing her sister, the designer decided to remember her through the art of jewelry making. Maurer's goal is to honor the ones you love by telling their story through jewelry. In addition to a line of timeless gold and gemstone rings, the designer also offers custom rings, necklaces, and earrings that allow you to incorporate your own stories into a one-of-a-kind piece that those special women in your life will cherish forever.
Pawfectly Delicious Dog Treats 
As you start your holiday shopping, don't forget to get a present for your four-legged family members this season! Made in Alexandria, Virginia, Pawfectly Delicious Dog Treats has several options your dog will love, including their all-natural ginger dog treats in 4oz and 8oz bags, as well as special holiday-themed Naughty + Nice bones and Holiday Animal Bones. On top of the fact that their treats are loved by dogs everywhere, every purchase supports the non-profit's mission of providing meaningful employment opportunities and job training for adults with disabilities.  Special treats for special four-legged friends made by special people - what more could you want in a holiday gift? 
Whitley's Virginia Peanuts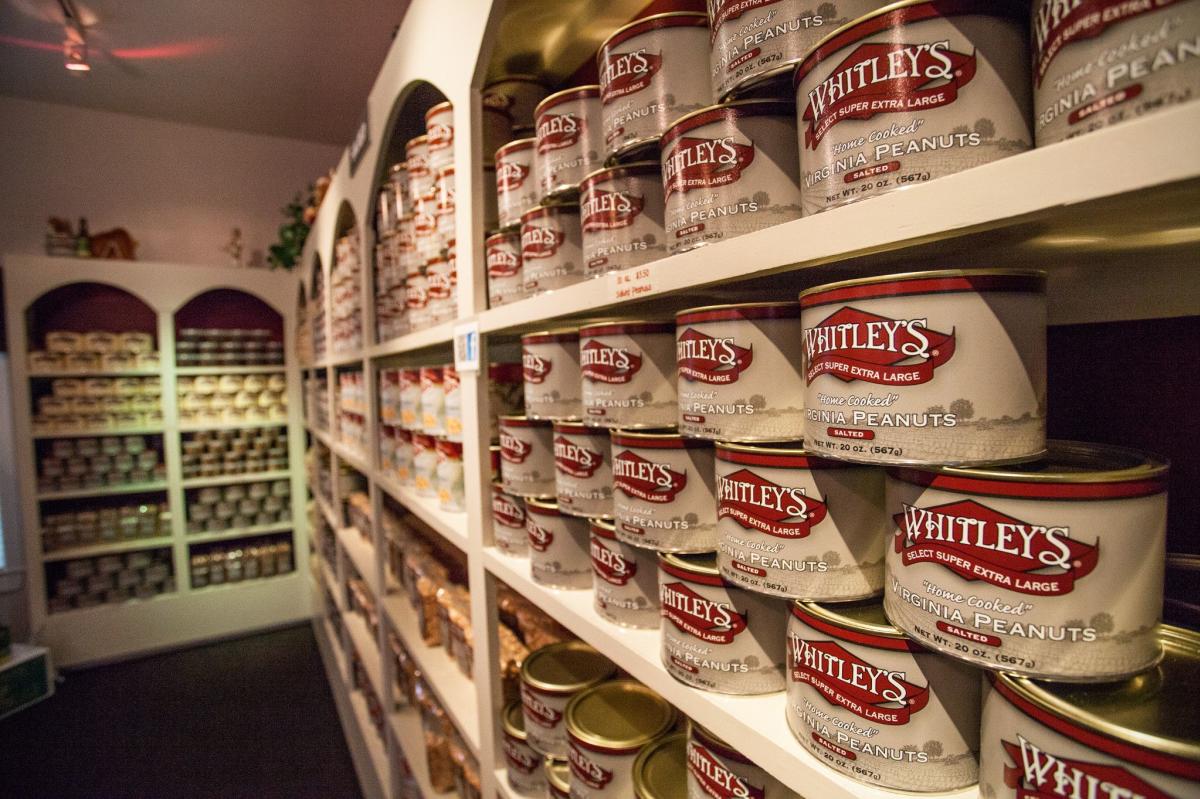 Since 1986, Whitley's has been roasting Virginia-grown peanuts in the small town of Gloucester along the Chesapeake Bay, and their dedication to high-quality peanuts means you can trust them to send you reliably delicious gifts. Stick with the traditional salted or unsalted peanuts, or try some of their flavored nuts, like the Crabby Chesapeake Bay Virginia Peanuts.
Gearhart's Chocolates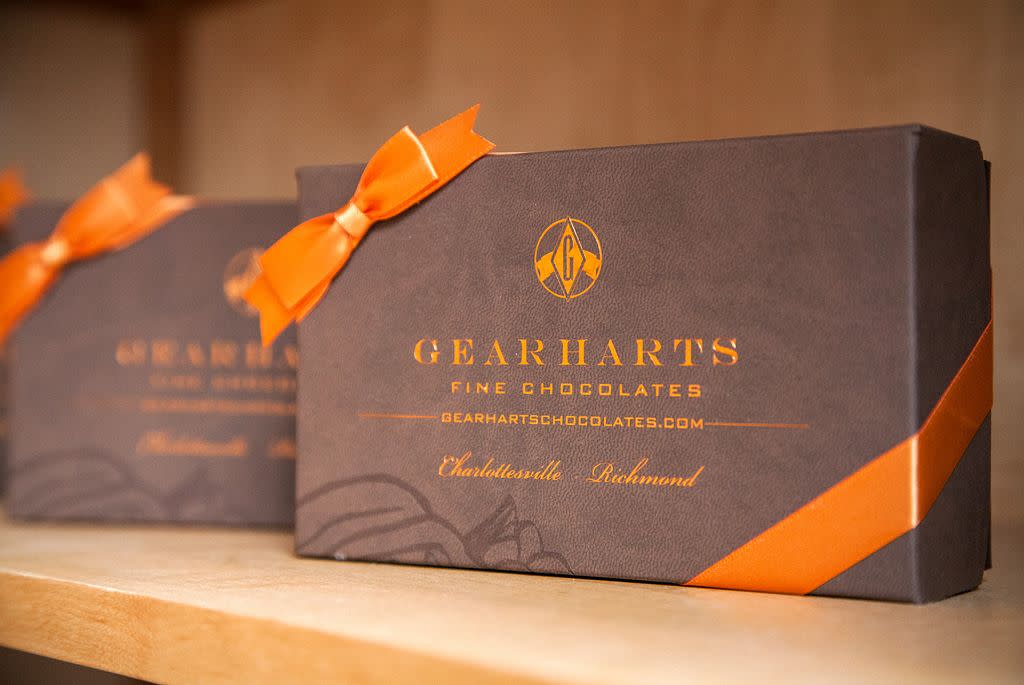 Looking for a sweet treat? Grab a box of Gearhart's Fine Chocolates, artisan chocolates that are handmade in Charlottesville, Virginia. The 16-piece assorted box is a best-seller, with flavors like Mint Julep, Brown Butter Caramel, and Malted Milk Hazelnut. 
Ignatius Hats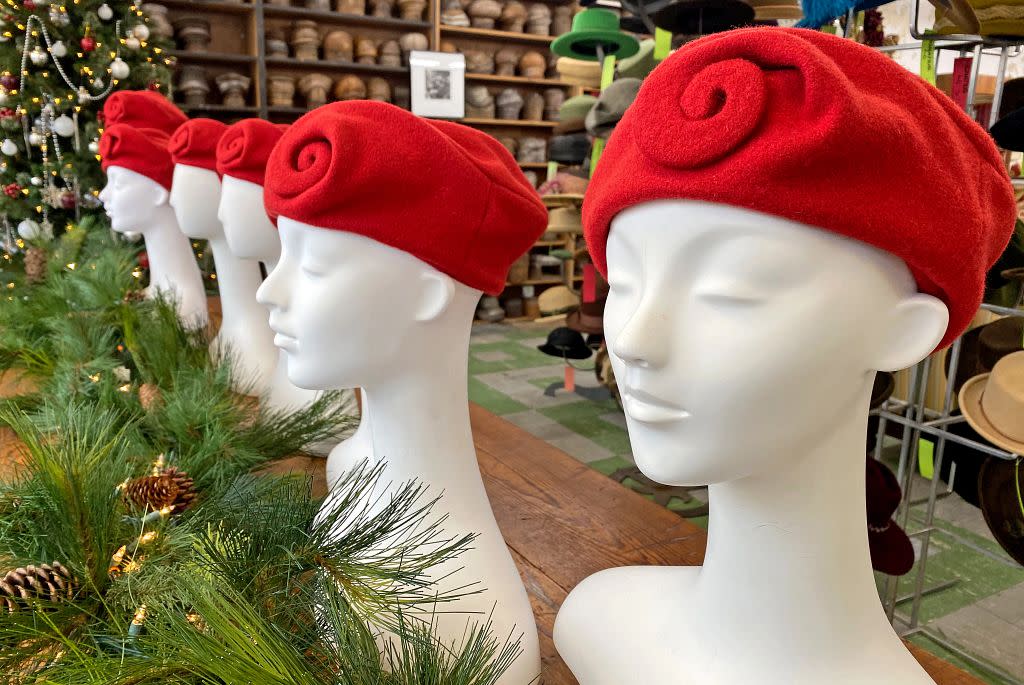 Photo Credit: Ella Dickinson & Joanne Williams
Located in Petersburg, Ignatius Hats crafts gorgeous hats of all types, from the sleek and simple to the most glamorous and decadent creations. These milliners (the title for people who design, manufacture, and sell hats) are well known in the fashion industry; their hats have been used to complement costumes in movies and television shows, and some celebrities that wore these hats on set even loved them enough to take them home as part of their regular wardrobe (Ethan Hawke was photographed wearing one of their hats after filming in Virginia!). Want to get an idea of the vast array of creative toppers produced at Ignatius Hats? Check out their Instagram and peruse their Etsy shop to get a peek at the amazing works of art that these hat designers produce.
Red Truck Bakery Cookbook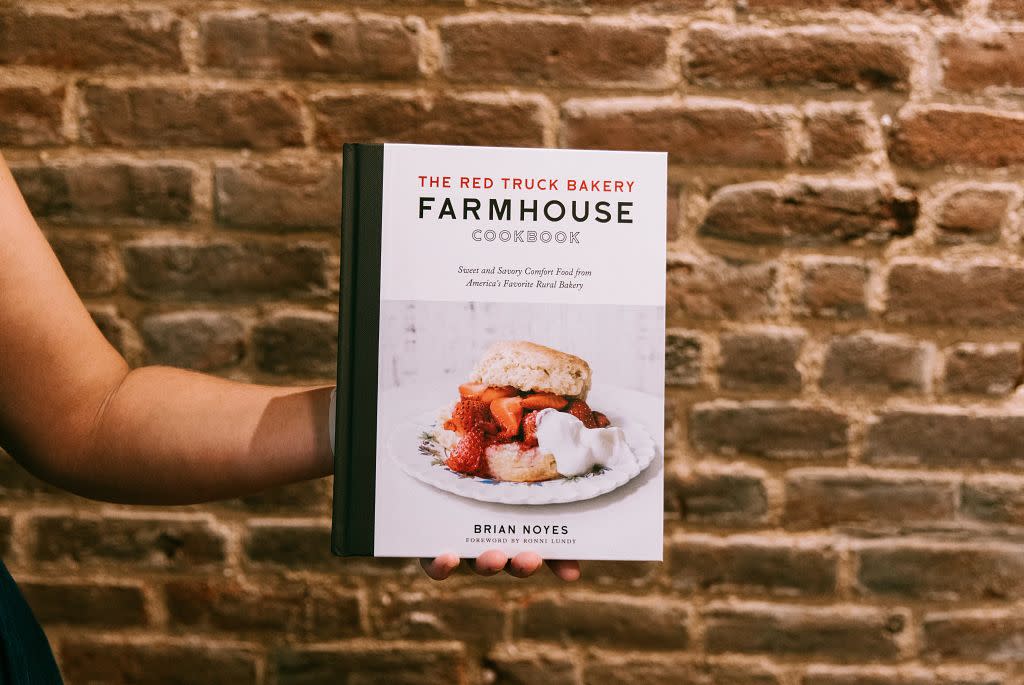 There are a lot of interesting food products to get your friends and family, but if you're shopping for a more DIY foodie, pick up a copy of the Red Truck Bakery Cookbook, written by owner and chef Brian Noyes. The baked goods from this small-town bakery have been recognized by everyone from President Barack Obama to Oprah, and the cookbook is packed with all of the flagship recipes that can be sampled at the charming Virginia bakery. 
Handley Watches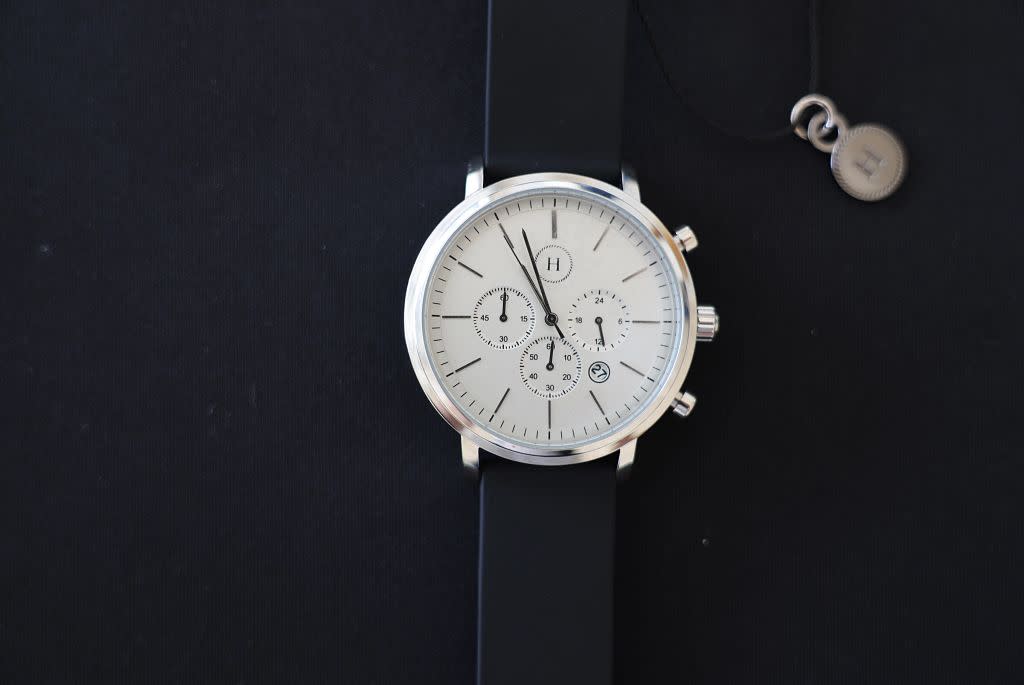 Photo Credit: Jay Carpenter
A Richmond-based watch company, Handley Watches was founded by a husband-and-wife duo who believe that watches should be stylish and state-of-the-art while also being comfortable enough to wear throughout the day. Opt for the Nester, a water-resistant sports-style watch that is perfect for athletic wearers, or choose the Capital or the Continental for men who prefer a more refined, sophisticated look. Check out their website to see a complete list of their current watch styles.
Ledbury Custom Shirts
If you're looking for a little luxury for the men in your life, get them something from Ledbury, a Richmond-based clothier that carries a selection of well-made menswear, including sport coats, ties, and custom-made shirts and suits. The off-the-rack items are all high-quality and beautifully crafted, but if you're willing to splurge, consider getting something made-to-order.  
Red Rooster Coffee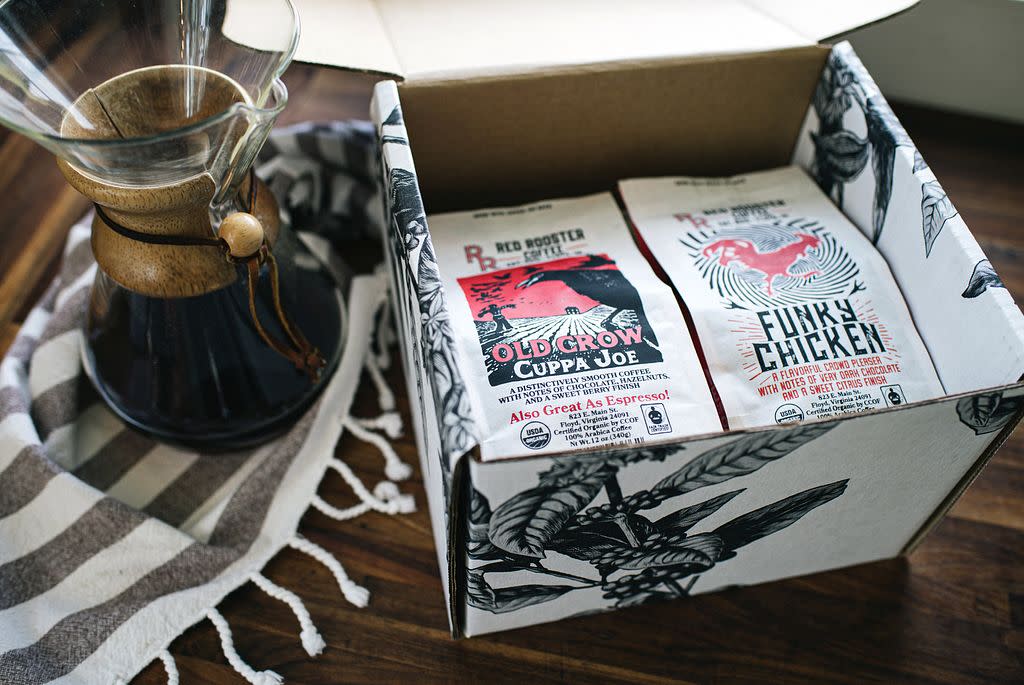 Photo Credit: Chelsa Yoder
Roasted in downtown Floyd, Virginia, Red Rooster Coffee will perk up even the biggest coffee snobs. Plus, the coffee beanery isn't just known for their world-class coffee; they use Organic and Fair Trade coffees for all of their signature blends, strive to operate sustainably with biodegradable coffee bags and composted chaff, and are a community-driven business that contributes to local charities and supports the surrounding rural population. 
North End Bag Co. Bags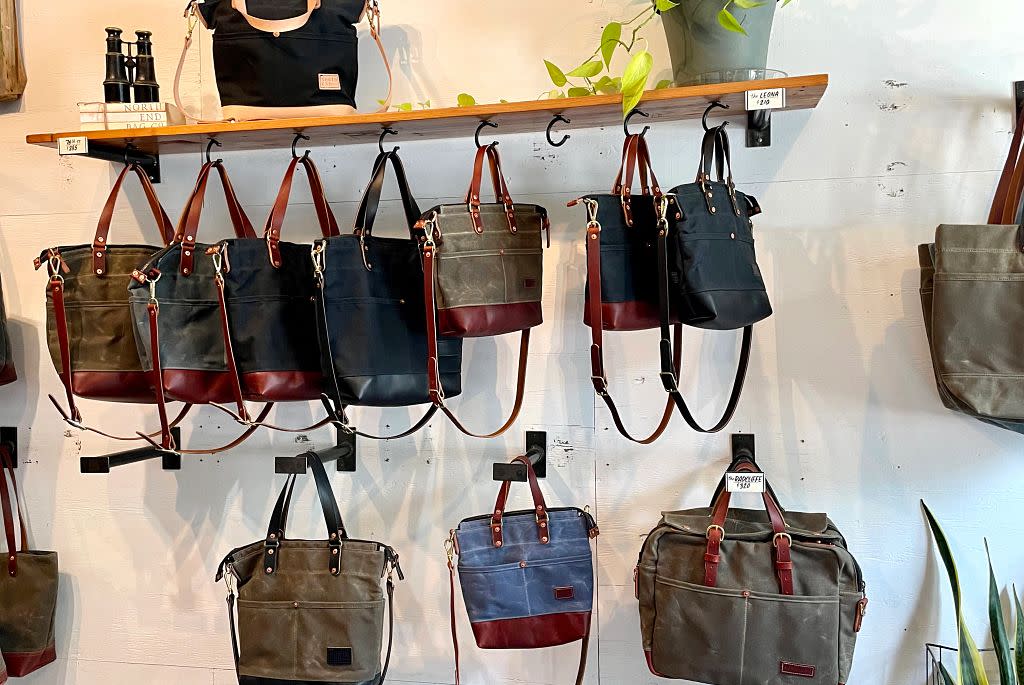 Based out of Virginia Beach, North End Bag Co. cuts, stitches, and rivets every single bag right in their shop, and if you're in the area, you can even stop by to see it done. Order The Murray bag for the students on your list, or one of their canvas and leather purses for all the ladies that prefer a stylishly simple bag that's made in Virginia. 
Elodie's Naturals French Lip Balms & Skincare Products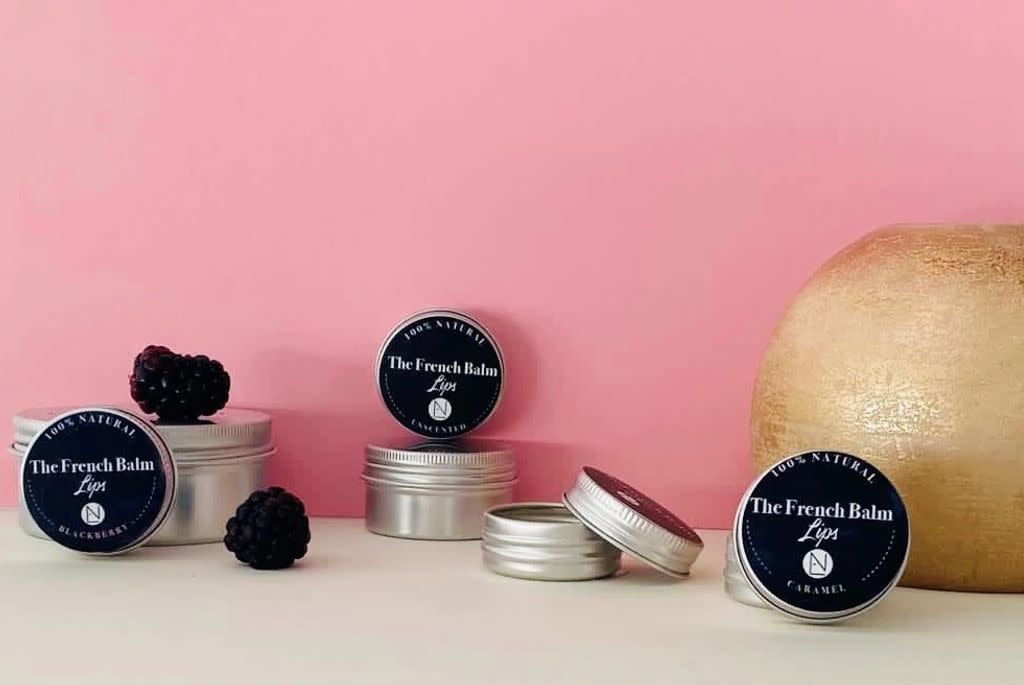 Photo Credit: Elodie Cally
Owner Elodie Cally of Elodie's Naturals originally hails from France, where she dreamed up the idea of a skincare company while pregnant and trying to find cosmetic products that were safe for both her and her baby. She began tinkering with her own simple and safe formulas, eventually returning to school in Paris and earning a degree in cosmetic formulation. 
After moving to Arlington, Virginia, Elodie decided to use her expertise to open Elodie's Naturals, a cosmetic shop that focused on healthy, easy-to-understand skincare formulas. In addition to creating wonderful products like her plant-based, vegan-friendly French Lip Balms (infused with flavors like caramel and blackberry), moisturizing serums, facial lotions, and hand creams, Elodie also teaches classes where attendees can learn how to mix their own safe and effective products; stay tuned to her upcoming class schedules for more information.
Shockoe Atelier Denim Pants
Perhaps the dress clothing is a little too formal for the people on your list; instead, get them a pair of handmade jeans from Shockoe Atelier. The denim shop, located in downtown Richmond's Shockoe Bottom neighborhood, offers a free lifetime repair guarantee on all of their clothing for rips or tears, ensuring that your gift will be treasured for many years to come. 
An Overnight Getaway to a Luxury Resort, Hotel, or Inn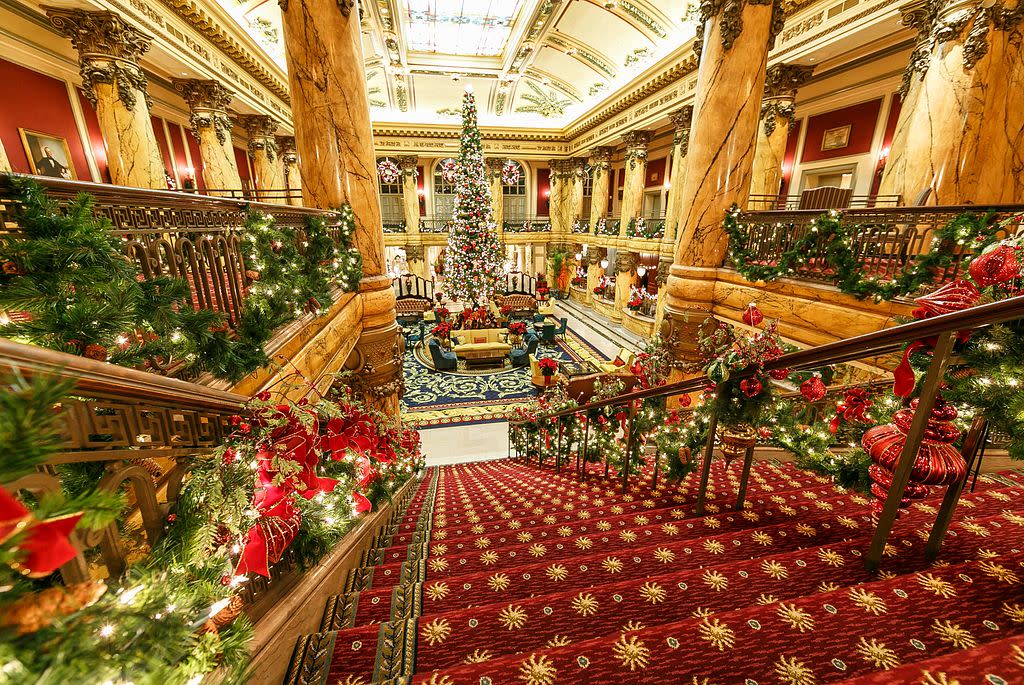 This year, travel looks a bit different, so planning a trip out of state may not be ideal for you and your family. Instead, consider planning a "staycation" in Virginia and book an overnight excursion to a luxury resort, hotel, or inn, such as The Tides Inn on Virginia's Northern Neck, Quirk Hotel or Boar's Head Resort in Charlottesville, the Omni Homestead in Hot Springs, The Cavalier Hotel in Virginia Beach, or The Jefferson in Richmond. These are just a few of the incredible luxury properties found throughout the Commonwealth; find one near you and enjoy a relaxing holiday getaway to a neighboring upscale resort. 
Anderson Neck Oysters
Anderson Neck Oysters grow their Eagle Flats oysters in offshore tidal flats along the York River, delivering a buttery oyster with a perfect balance of savory and sweet. Get these Virginia seafood delicacies as gifts, or order a few dozen to serve during any family celebrations. In addition to oysters, Anderson Neck Oysters sells oyster shuckers, shucking gloves, branded merch, and even craft beer growlers with their logo.  
Pewter Jefferson Cups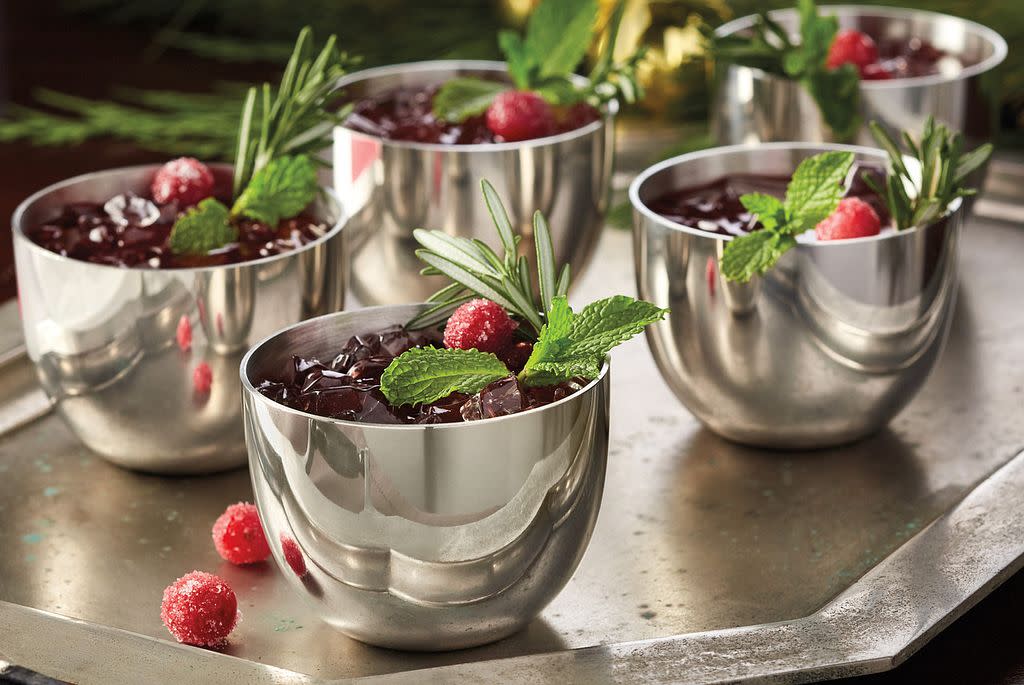 Photo Credit: David Hay
Know someone who is both a fan of history and Virginia spirits? Get them a set of Pewter Jefferson Cups from Thomas Jefferson's Monticello. These classic cups can be engraved with the recipient's initials, adding a special touch to this already thoughtful gift. 
Hugo Kohl Jewelry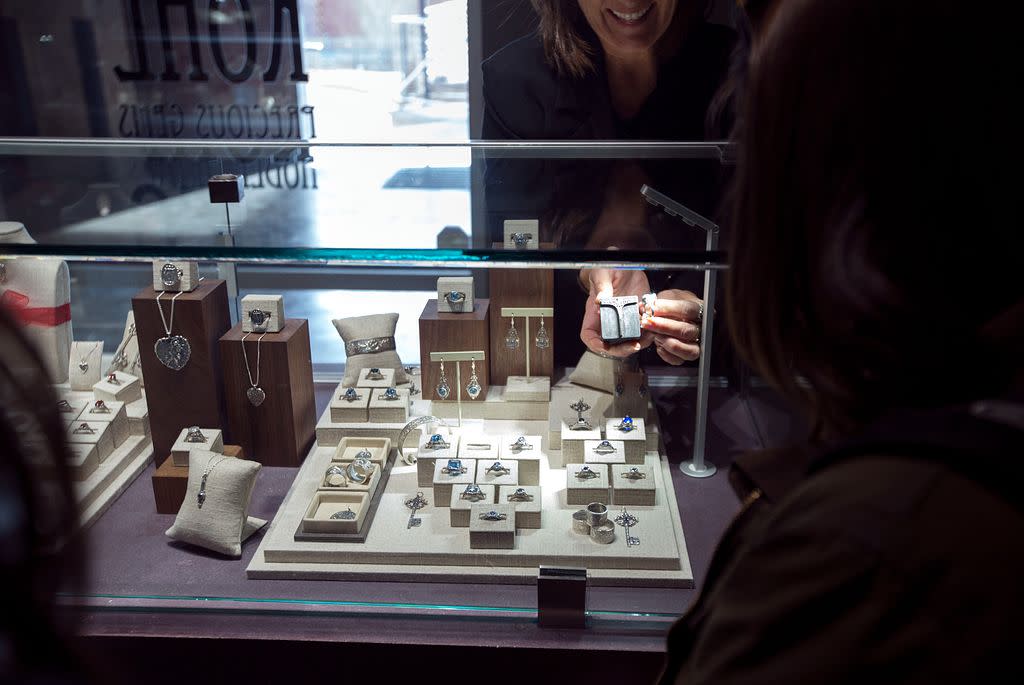 The jewelry made at Hugo Kohl is unlike anything you'll find at the average jewelry store. The owner of this Harrisonburg shop is one of the only jewelers in the world using old-world craftsman methods and tools to produce his show stopping pieces. While you can peruse and shop online, we recommend visiting the store, if possible; you'll get the chance to see them make the jewelry through the glass wall of the show room, and they even offer tours of the workshop at certain times. 
Twin Oaks Hammocks
Those outdoorsy friends and family members will appreciate a Twin Oaks Hammock waiting underneath the tree this year. Since 1967, this Louisa-based company has been crafting rope hammocks, fabric hammocks, and hammock chairs, carrying quality products that are reliable and durable. These hammocks come in both single and family size, and can either be strung permanently between two supports in your backyard or carried along to outdoor events such as music festivals (once those are back on the agenda!). 
Ragged Edge Gear Wallets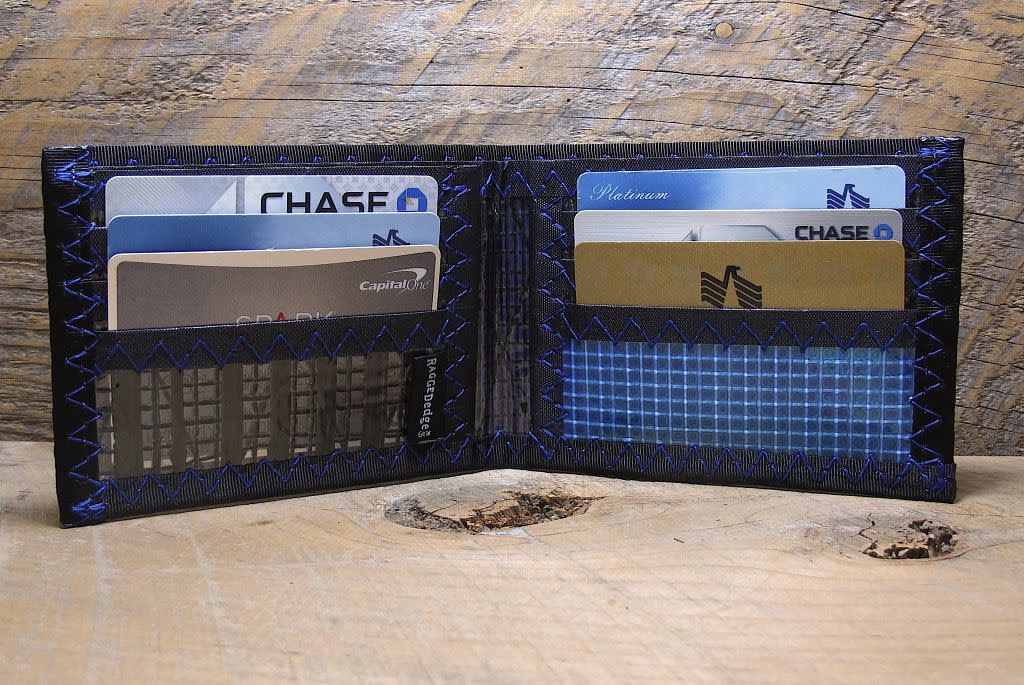 Photo Credit: Susan Bailey
If you happen to know men who carry around their cards and cash in a rubber band or in an old decrepit wallet that has seen better days, gift them a new carbon fiber wallet from Ragged Edge Gear, based out of Meadows of Dan, Virginia. Originally designed for use in the aerospace industry, carbon fiber laminates are stronger than steel, lightweight, water resistant, and can easily be wiped down when dirty. These wallets are known for their long-lasting durability, even in the possession of the most rugged guys, and with many styles to choose from, you can find a color, size, and shape for almost anyone. The company also produces toiletry kits, gear bags, and folders made from the carbon fiber material, offering strong, durable products that will last for years to come. 
Hmble Hstle + Virginia is for Lovers Collaboration Clothing & Merch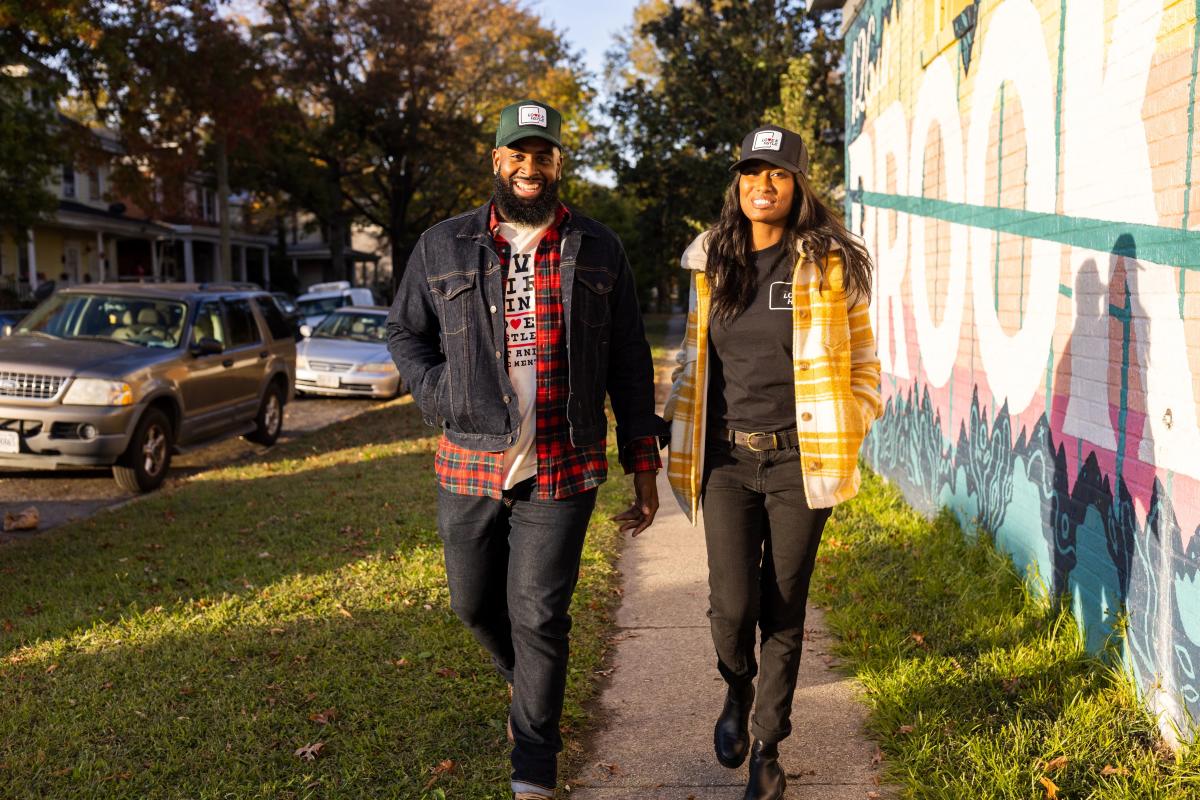 Photo Credit: Nick Davis, @nickdavisphoto
Roanoke native Xavier Duckett began Hmble Hstle in 2015, with the goal of creating a non-profit organization that provided programs and resources for the local community. After opening Hmble Hstle, this Virginia entrepreneur created Imagine Me Mentoring, the first Black-owned, school-based mentoring program in Roanoke to serve at-risk youth in the public school system. Following his passion for entrepreneurial enterprises, Xavier began a clothing line to support his Hmble Hstle brand, using a significant portion of the funds towards further helping his community.
Xavier partnered with Virginia is for Lovers to release a joint clothing and merchandise line. Add a few of these items to your shopping list and support a great cause this holiday season!
Virginia Wine, Craft Beer, or Cider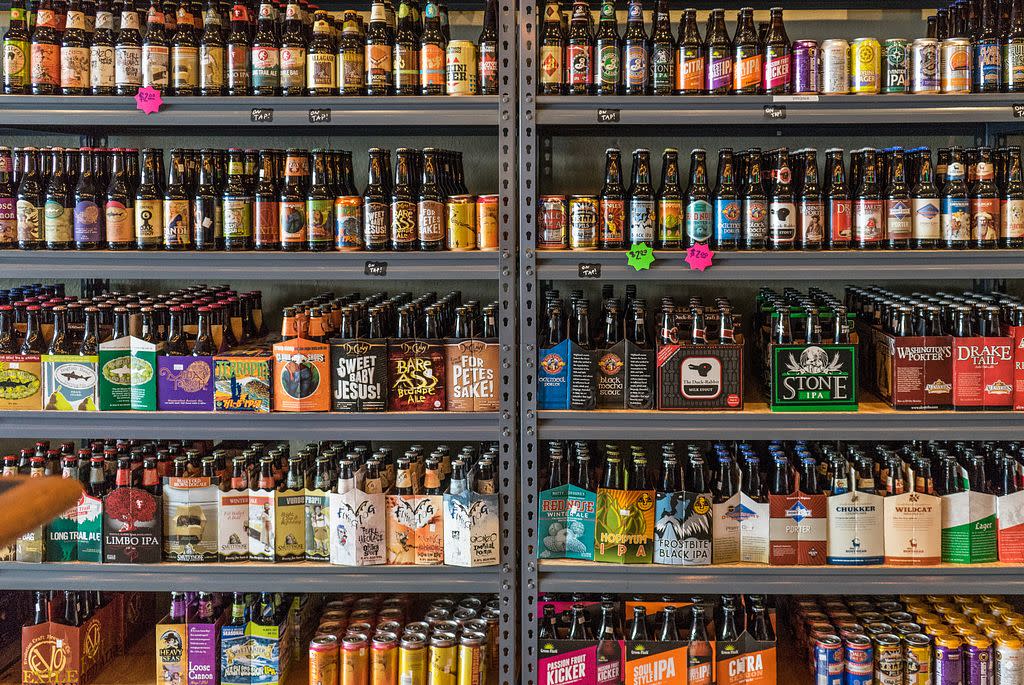 Brew ridge taps, Photo Credit: Steve Shires
When it comes to holiday gifts, you can't go wrong with the gift of locally-made Virginia beer or cider or a bottle of Virginia wine from a nearby vineyard. With over 300 wineries and 250+ breweries and cideries, there is always a vineyard, brewery, or cidery just around the corner that infuses some of Virginia's high-quality fruits and grains into their products. Support these local businesses this holiday season and get your friends and family a refreshing taste of Virginia with a bottle of wine or a case of craft beer or cider.
Virginia State Necklace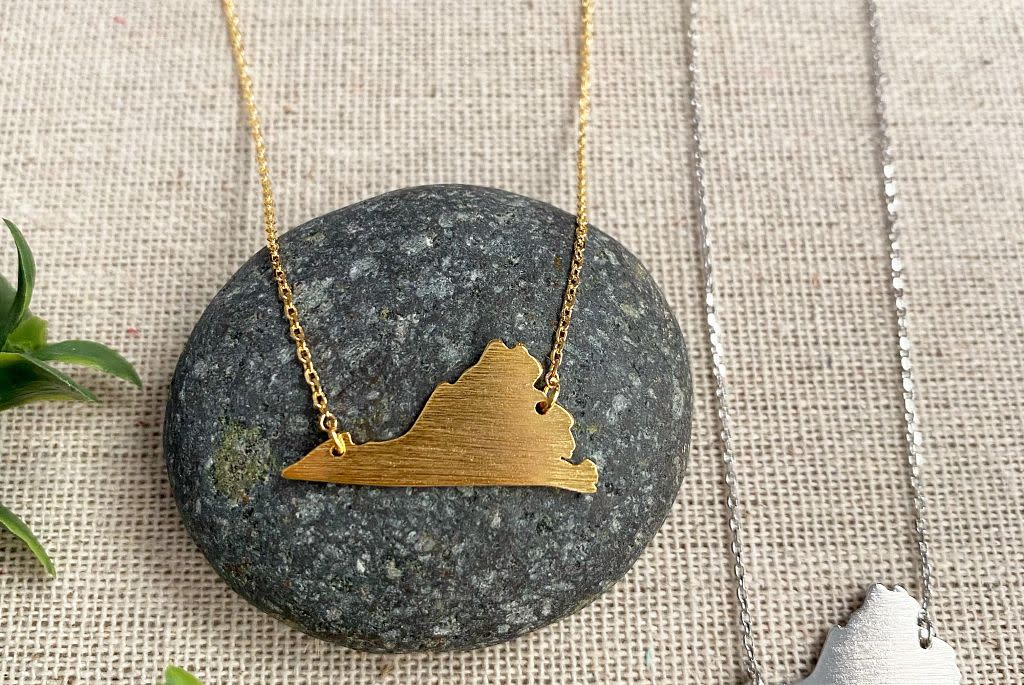 Photo Credit: Amy Houston
Share your love of Virginia with friends or family members with this Virginia state necklace, made in both gold and silver. Etsy shop owner Amy Houston is based out of Charlottesville, and handmakes her entire collection of simple yet stunning jewelry. In addition to the necklace, we also LOVE the petite heart stud earrings in her shop.
Heart & Spade Forge Skillets, Griddles, & Cooking Pans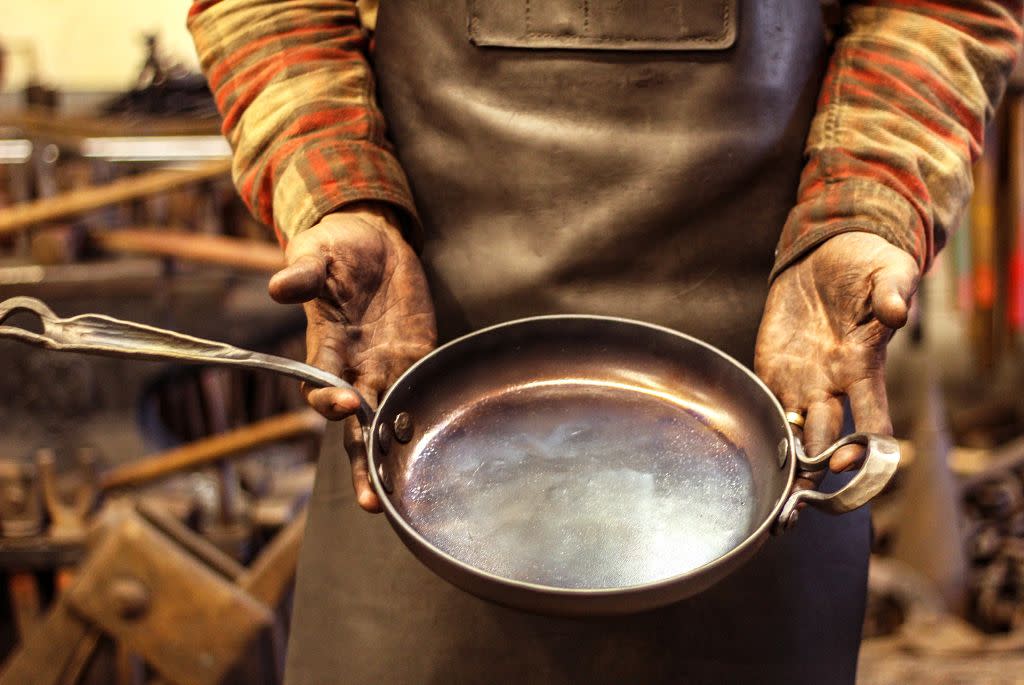 Photo Credit: Visit Virginia's Blue Ridge
Amateur chefs looking to take their culinary game to the next level are sure to appreciate the artisan cookware from Heart & Spade Forge, based out of Roanoke. Each metal pan is forged by hand, resulting in distinctive kitchen cookware that will last for decades to come. Purchase individual griddle pans, skillets, and saute pans, or splurge on a matching cookware set that will absolutely "wow" your culinary gift recipients. 
Yama Mountain Camping Gear 
Based out of Charlottesville, Virginia, Yama Mountain Gear designs and builds tents, tarps, backpacks, and other camping accessories. The company strives to be environmentally responsible in all aspects of their business, reusing packaging whenever possible, supporting renewable energy sources, and utilizing materials that are more easily recycled. The staff are all experienced hikers and outdoor enthusiasts, testing their own products out on the trails before putting them out on the market for sale. 
Back Creek Farms Maple Syrup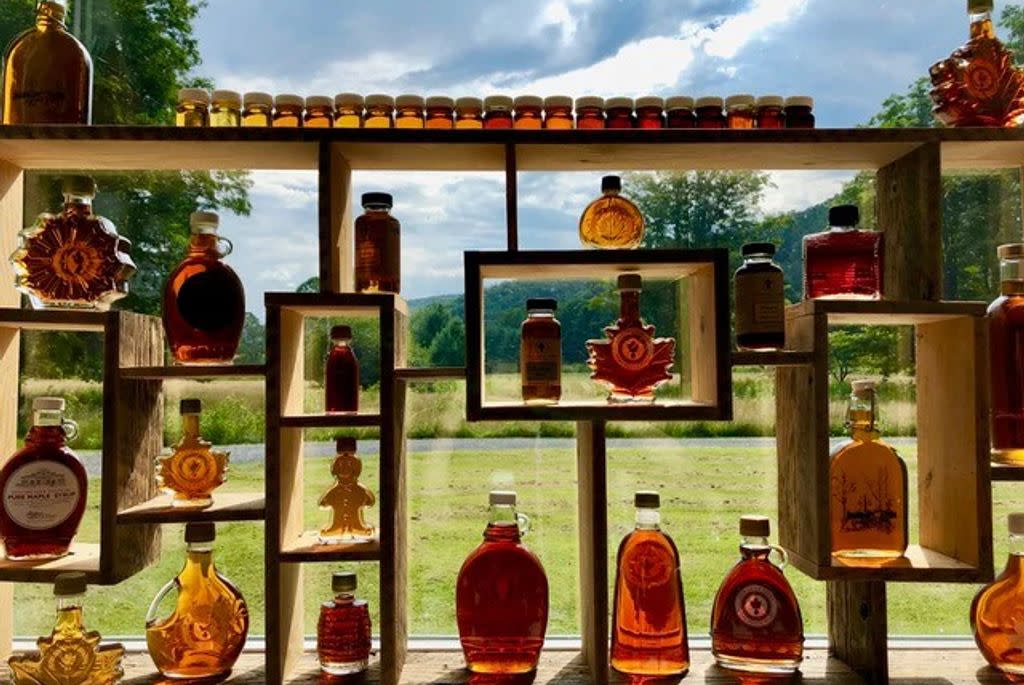 Photo Credit: Valerie Lowry
Made in rural Highland County in the Virginia Mountains, Back Creek Farms Maple Syrup is all natural and delicious! Snag a few bottles as gifts for your friends and family, and consider making a trek out to Monterey to visit the maple syrup farm yourself. In March, the Highland County Maple Festival draws thousands of people to the quiet Virginia community, and Back Creek Farms is an integral part of that event. The farm even offers an overnight stay at the Cabin on Back Creek, a newly built two-bedroom log cabin that offers a perfect blend of rustic and luxury lodging. During your stay, you can watch them make maple syrup, hike on the grounds, or relax in the cabin's hot tub.
Storied Goods Gourmet Sugar Cubes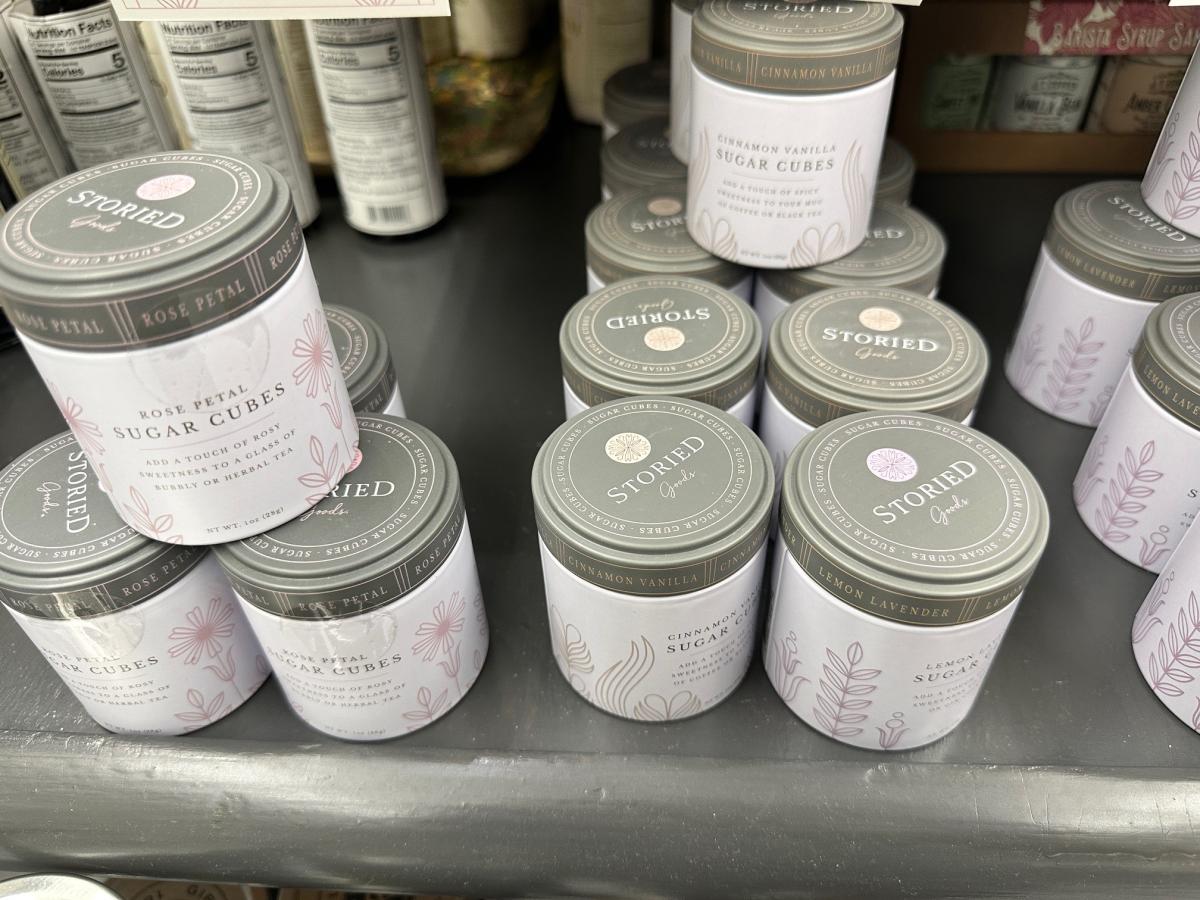 Get the coffee, tea, and cocktail drinkers in your life the gourmet sugar cubes from Storied Goods. Another Roanoke-based business that is women-owned, Storied Goods takes sugar cubes to the next level, infusing them with sublime flavors like rose petal, orange zest cherry, and cinnamon vanilla. Pair with a handmade Storied Goods mug for a cute and complete gift set this holiday season. 
Apothec Beauty Products
Richmond-based Apothec Beauty carries handmade, all-natural beauty products made from some of the finest ingredients on the planet. Designed to awaken the senses, the Apothec line blends natural essential oils, herbs, botanicals, and flowers, creating quality products that heal, soothe, and care for your skin. For men, we recommend the Beard to Bare Grooming Oil, and while there are dozens of products for women, a few highlights include the Souffle Body Wash, Coconut Milk & Honey Lotion, and Apothec's Linen & Room Sprays. 
A Gift Card to a Local Restaurant or Boutique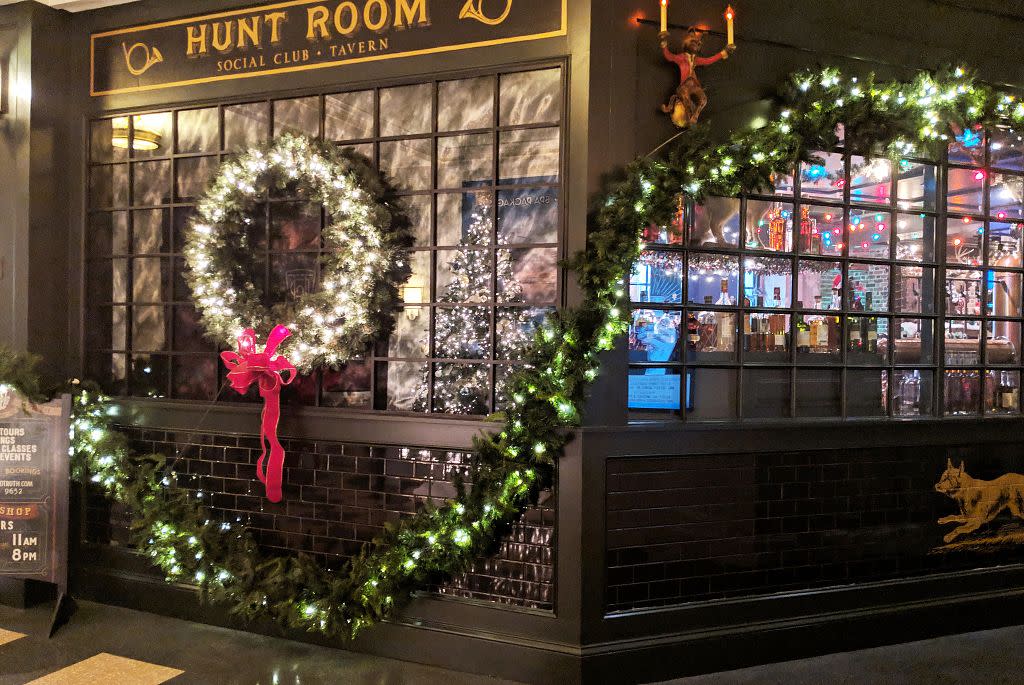 The Cavalier Hotel's Hunt Room
If you can't settle on a specific gift for someone, consider getting a gift card to one of their favorite Virginia shops or restaurants. They'll be able to pick out their own perfect gift and you'll get all the credit! In addition to shops and restaurants, many breweries and wineries offer gift cards, so even if you can't hang out in person, you'll be able to get their next round of drinks at their favorite spot. 
Official Virginia is for Lovers Merch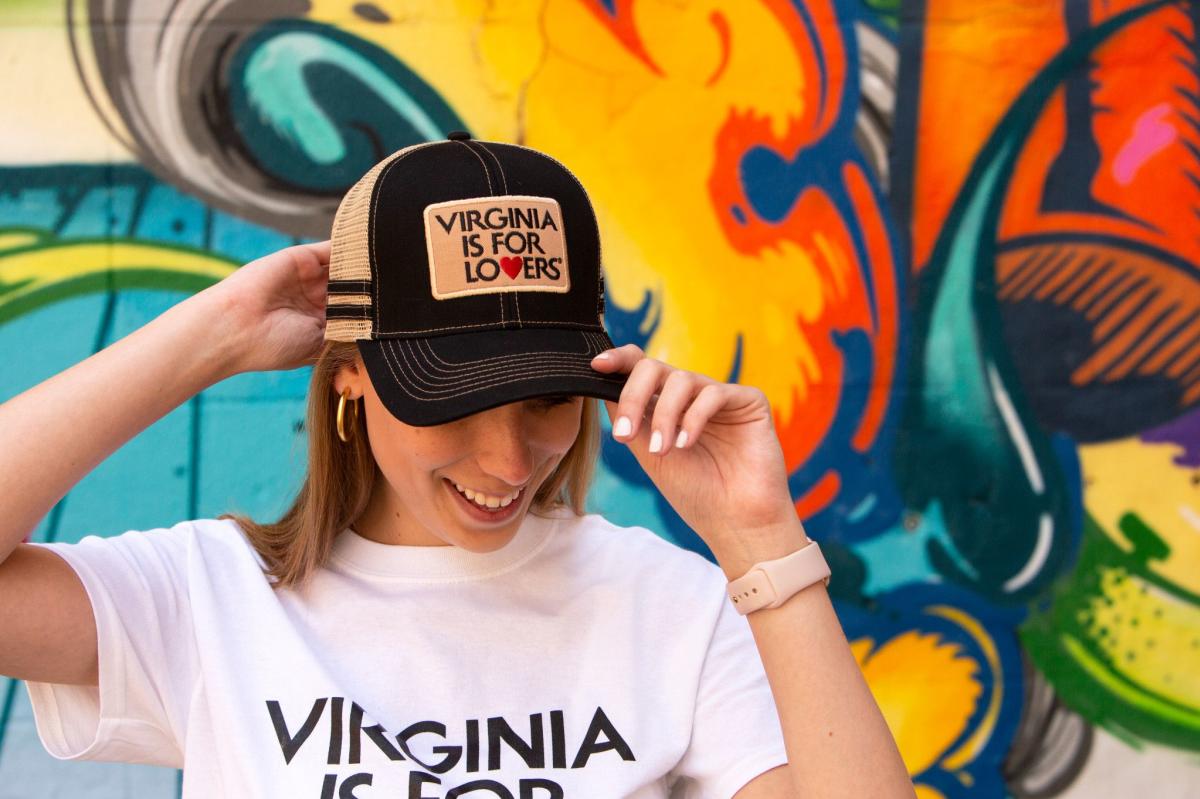 Finally, pick up some Virginia is for Lovers branded merch as gifts for your favorite friends and family members. Find everything from t-shirts with an array of branded slogans (think music, wine, history, etc.) to craft beer growlers and oyster platters. 
Looking for more Virginia-made gifts? Browse our list of gifts just for Mom and Dad, and for even more locally-made gifts, head to a Virginia holiday market, bazaar, or craft show to peruse one-of-a-kind handmade presents.