Day One: Appomattox & Lynchburg
In Appomattox, Virginia, visit the Carver Price Legacy Museum.  The museum documents the history of Carver-Price High School, the high school for Black students during segregation.   In 1959, Prince Edward County closed its entire school system rather than integrate students and the schools remained closed until 1964. During this time, Black students from Prince Edward County sought education in other counties, and enrollment at Carver-Price increased to an excess of 50 students per classroom. In 1964,  eleven classrooms along with an auditorium and a new library were added to Carver-Price High School. Tours can be arranged by completing the online form.  
Three minutes from the Carver Price Legacy Museum is Historic Camp Winonah, the Mozella Price home place.  Mozella Jordan Price was instrumental in improving the education and quality of life for Black residents.  She opened her home as an interim school when the local elementary school burned down and she was foster parent to many children. Visitors can tour her home, learn about her legacy and the history of Camp Winonah, and view original camp artifacts.
After the museum, drive about 19 miles to Barb's Dream Hut and try the burger or one of their signature breakfasts.  Barb's is inside of the Lynchburg Community Market where owner Barb has been serving up breakfast and lunch options for more than 34 years. 
Save room for a lemon donut at Mrs. Joy's Absolutely Fabulous Treats.    
After eating, take some time to do a little walking around Lynchburg in the Pierce Street Historic District.  This is a small two-block stretch that is most notable for the people who once lived there, rather than the actual buildings.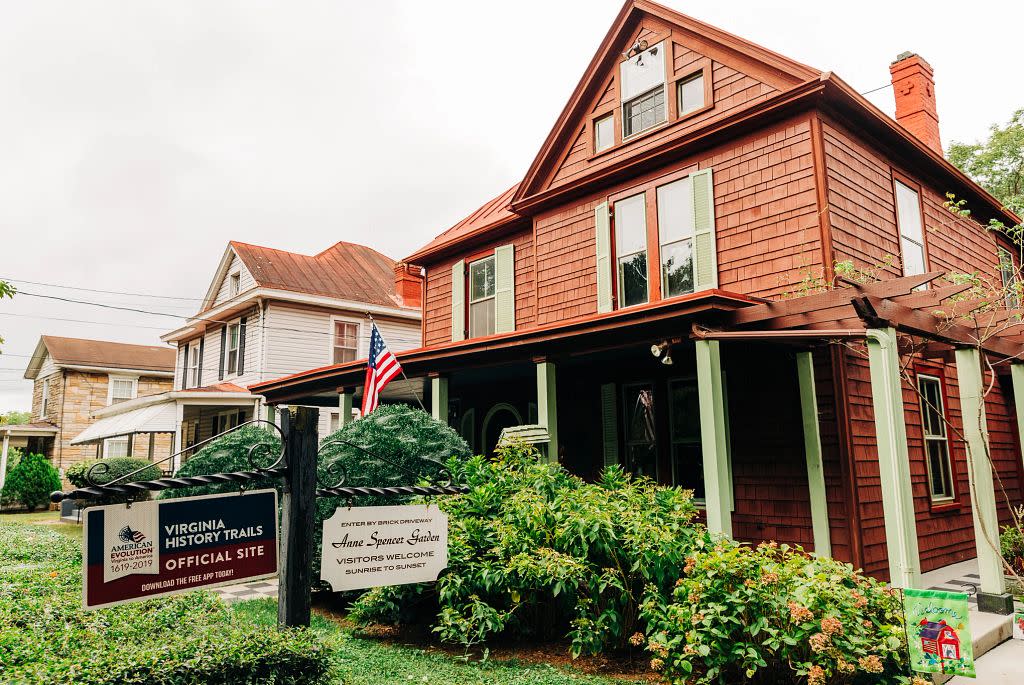 Photo Credit: Emelyn Gwynn, @lynchburgva
Stop at the Anne Spencer House & Garden Museum to learn more about Edward, the first Black parcel postman in Lynchburg, and his wife, Anne, a civil rights activist. 
1422 Pierce St is the property that was the launching pad for the first Black major tennis champion. Here, for more than two decades, Dr. Robert Walter Johnson trained, coached, and mentored Black players from his personal courts.  Among these players were Arthur Ashe and Althea Gibson.  In 2002, the property was added to the National Register of Historic Places.  Walk or drive by the property to honor the achievements of Dr. Johnson.
Day Two: Danville
Stop today at the Danville Museum of Fine Arts & History, a former Confederate president headquarters that was turned into a library.  The museum is where 1960s student protests occurred.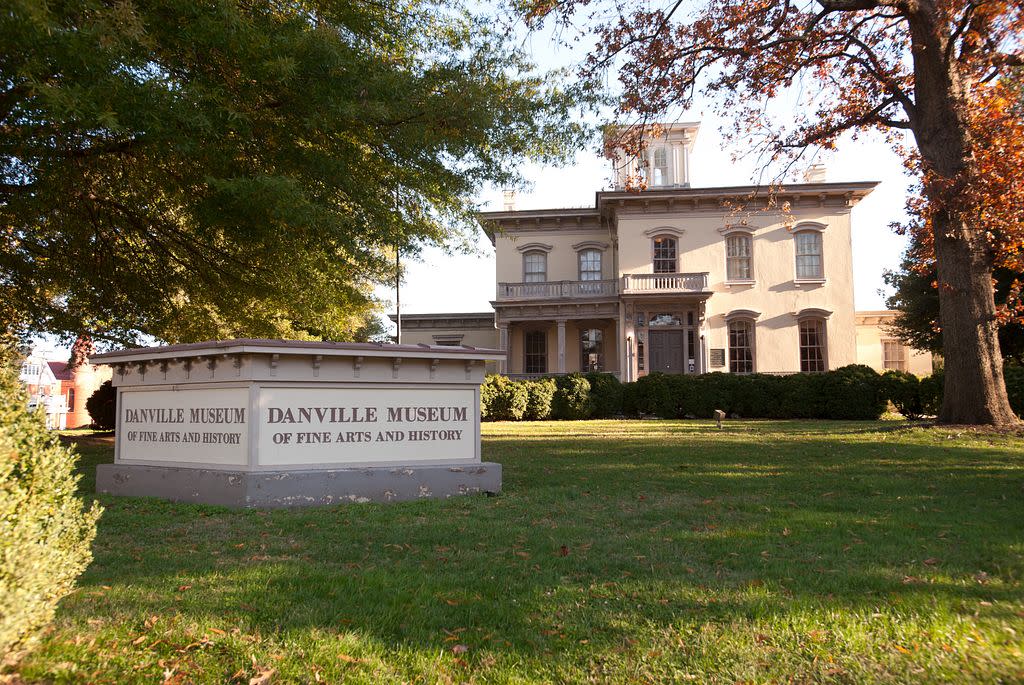 Photo Credit: David Hungate
Next, head to Soul Food Express and grab a fish plate.  There are actually 3 locations in Danville; the original one is located at 258 Nor-Dan Dr, Danville, VA 24540.  Their portions are huge!
Now it's time to burn some calories! Drive to the Danville Riverwalk Trail.  Either walk or bike this 9-mile trail that goes along the Dan River.
Time for a payoff treat at Mas Cakes by way of Wendell Scott Drive.  Wendell Scott was the first Black Nascar driver, born right here in Danville.  Wendell started driving in the Dixie Circuit because he was not allowed to race in Nascar.  He was later inducted into the Nascar Hall of Fame. Mas Cakes, owned by Mary and Charles Walker, is a legend in the area.  Grab a slice of cake or an entire pie.  Check their Facebook page for hours and updates.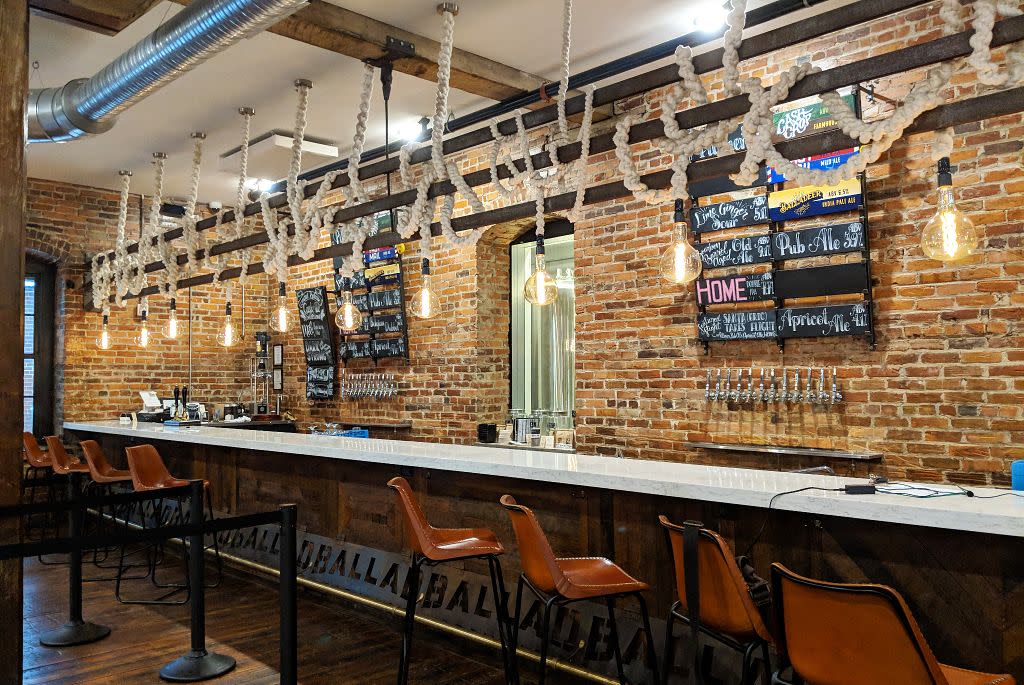 Another payoff treat could be a tall pint of craft beer.  There are always a lot of options on tap at Ballad Brewing.
Day Three: Petersburg
Today you will spend the day just south of Richmond in Petersburg.  The Petersburg area is filled with rich Black American experiences and heritage, ranging from the early settlers to Civil Rights.  In the early 1800's, Petersburg had the largest population of free Black citizens in the South.  These freed Black Americans were instrumental in helping the enslaved blacks in the area escape via the Underground Railroad.
First, drive by or take a walk and stop at the building that stands at the corner of Fillmore and Harrison Streets.  This is the site of the first public high school for Black students in Virginia and one of the oldest in the south. 
Interested in seeing the oldest Black church in North America?  "First Baptist is the oldest church in North America," Julian Greene, Jr., First Baptist Church historian, said. "Before there was a Declaration of Independence, before there was a U.S. Constitution, before there was a Continental Army, there was a First Baptist."  Tour First Baptist Church and hear the stories of Julian Greene by calling the church directly. 
Visit  Virginia State University (VSU).  It was the first fully state-supported four-year institution of higher learning for Black Americans.  VSU is the parent institution to Norfolk State University.  With a student population of about 4,000, the University has beautiful landscapes overlooking the Appomattox River.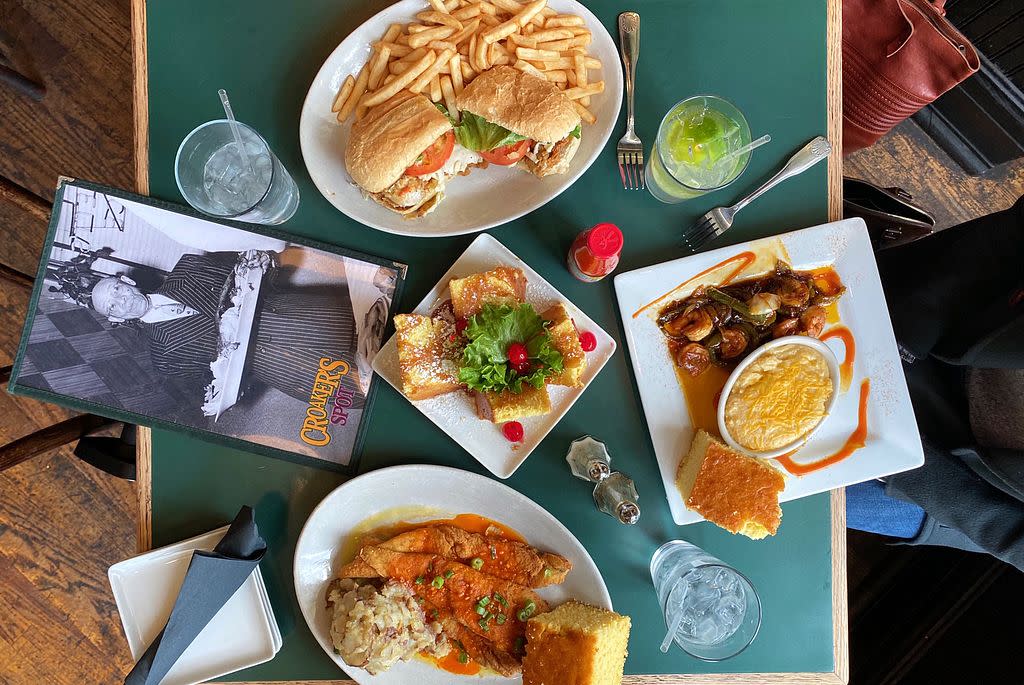 At 11am, Croaker's Spot opens daily.  Mr. Croaker wanted to create his very own place to get the best soul food in the Petersburg area.  Try the Hot Buttered Soul Wedges and a crew of fried oysters.
After eating, visit the Pocahontas Island Black History Museum, once a stop on the underground railroad.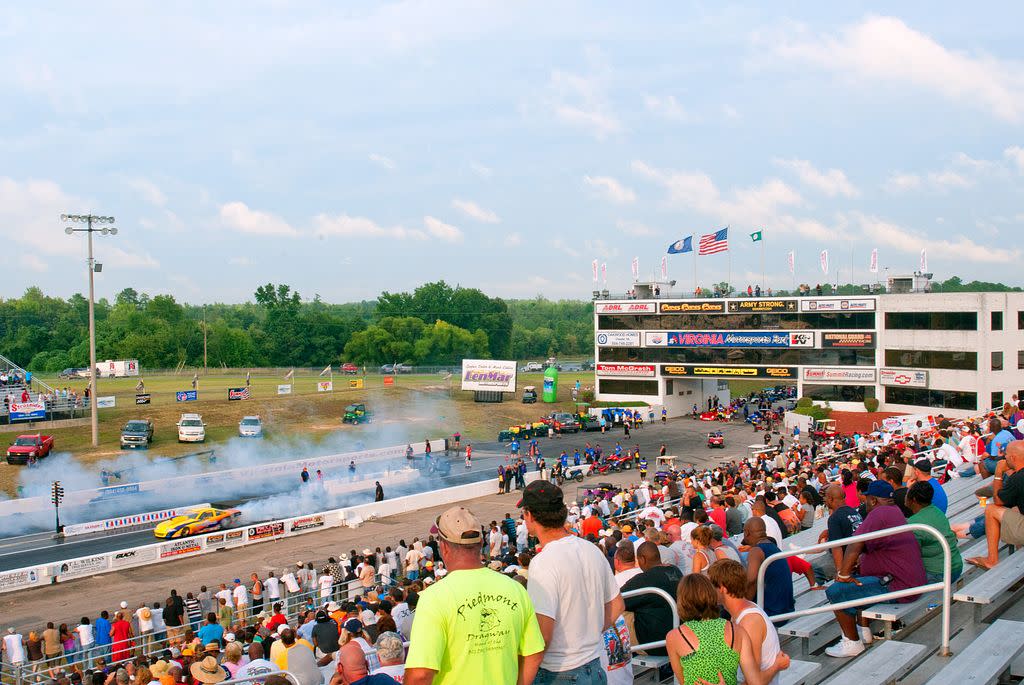 Photo Credit: Christopher Hunter Photography
About 10 miles from the museum, check out the Virginia Motorsports Park.  It's a 500-acre facility that is home to drag racing, moto cross, tractor pulls, and a new family ATV park.
Head back towards Petersburg for some dinner from Charlotte's Chicken and Waffles. 
____________
For more information on Civil Rights in Virginia, here is a trail brochure.