As summer weather reaches its peak in August, traveling west in Virginia towards higher elevations can lower temperatures by ten degrees or more. And with kids still out on summer break, you may want a destination that offers fun yet educational opportunities to keep them learning year-round. However, you may be looking for an adults-only getaway where your R&R includes a healthy side of luxury.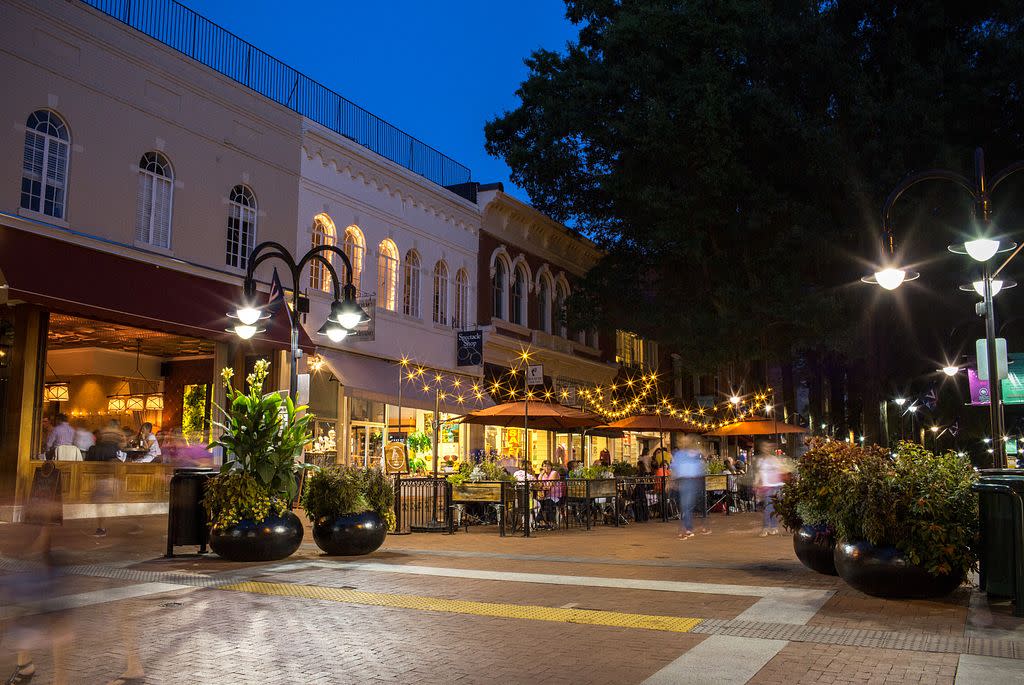 Combining these two opportunities and conveniently located near the northern entrance of the Blue Ridge Parkway and the southern gate to Shenandoah National Park, Charlottesville is one of Virginia's most scenic cities. The backdrop of the nearby Blue Ridge Mountains frames the western skies, and with trails winding through Charlottesville and the nearby counties of Albemarle and Nelson, you're never far from nature and pristine green landscapes.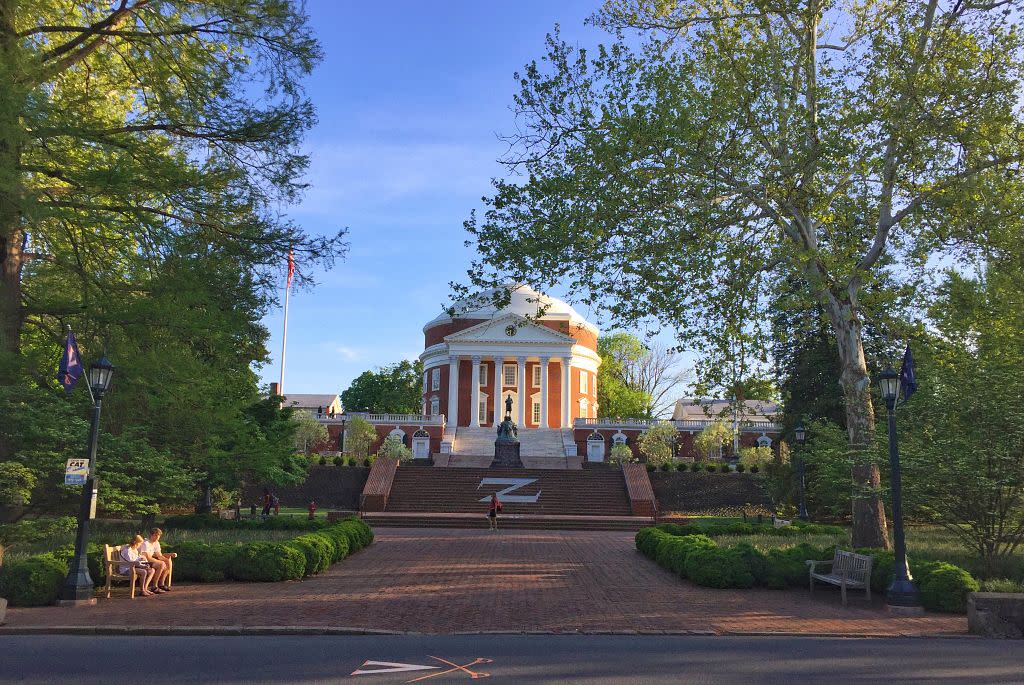 Photo Credit: Brantley Ussery
In addition to stunning outdoor spaces, Charlottesville offers world-class culinary experiences, the largest wine trail in the state (with the wineries earning countless awards and accolades), and historic sites that shaped not just Virginia history, but American history as a whole. 
The Newest Attractions Around Charlottesville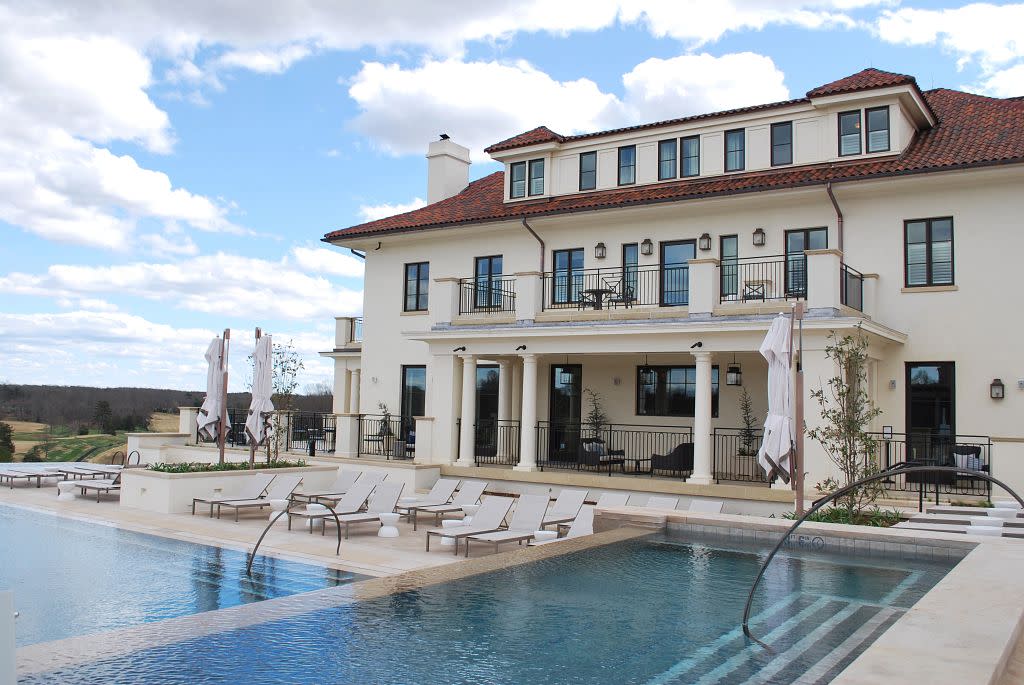 Officially reopening in late 2021, Keswick Hall's extensive multi-year renovation added additional guest rooms, a new restaurant (Marigold) featuring world-renowned chef Jean-Georges Vongerichten, and other luxurious amenities. 
Brazos Tacos, a Charlottesville Tex-Mex restaurant, will be opening a second location in the Barracks Road Shopping Center. Also new to Barracks Road Shopping Center is American Tap Room, a bar and grill from University of Virginia basketball legend Ralph Sampson. 
Chef Laura Fonner, winner of the Food Network show Guy's Grocery Games, helms the new seafood and Mediterranean-inspired restaurant Siren, located a block off the Downtown Mall. 
Petersburg-based Trapezium Brewing opened Camp Trapezium, a sprawling 76-acre property complete with a brewery, taproom, restaurant, farm, and Airbnb, in the Amherst area right outside of Charlottesville. In addition to their flagship brews, this Blue Ridge Mountain brew house focuses on mixed fermentation beers, a unique process that creates a wide range of flavors, from fruity and funky to wild and sour. Many ingredients for these brews are sustainably raised on the property by a crew of all-female farmers, and the remaining ingredients are sourced from local Virginia farms. 
Where to Stay 
Charlottesville is packed with unique accommodations for every type of traveler. 
Book a family retreat or a getaway with your girlfriends to Waterperry Farm, an upscale private estate about 20 minutes outside of Charlottesville. The heated pool allows you to soak up the beautiful scenery from relaxing waters even on chillier days. This breathtaking property has all the magical touches for a memorable Virginia vacation, from a stream with a waterfall and two ponds that you can explore with the on-site row boat to sublime gardens and hiking trails.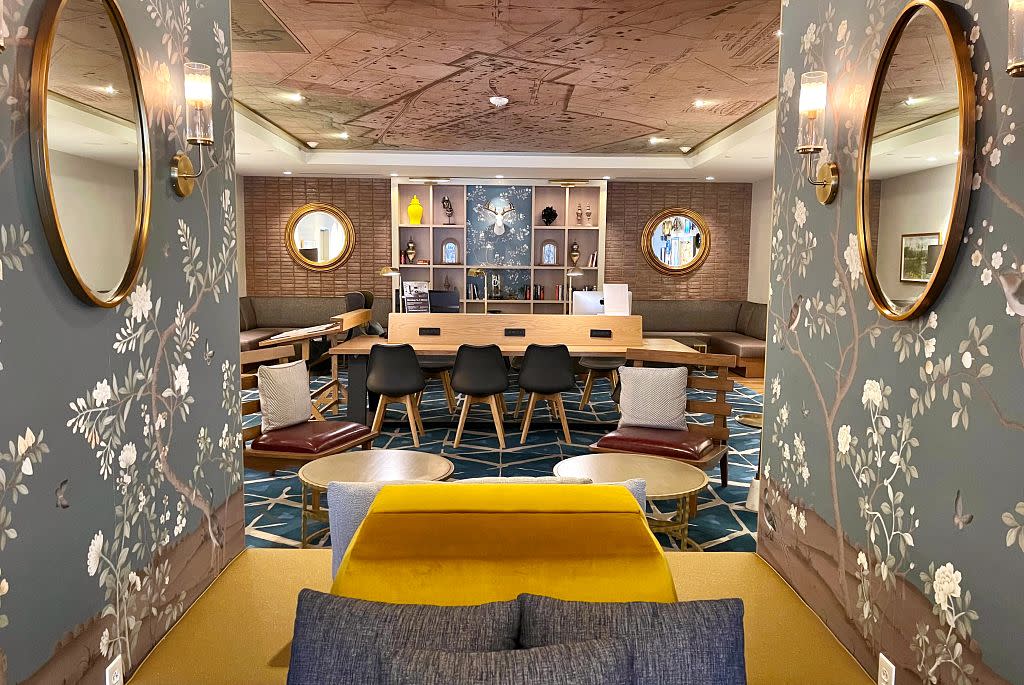 Those searching for a place to stay that is convenient to both the city center and the University of Virginia campus should check out The Draftsman. This vibrant upscale hotel sits on Charlottesville's Main Street, equidistance from the Downtown Mall and the popular college area affectionately referred to as "The Corner".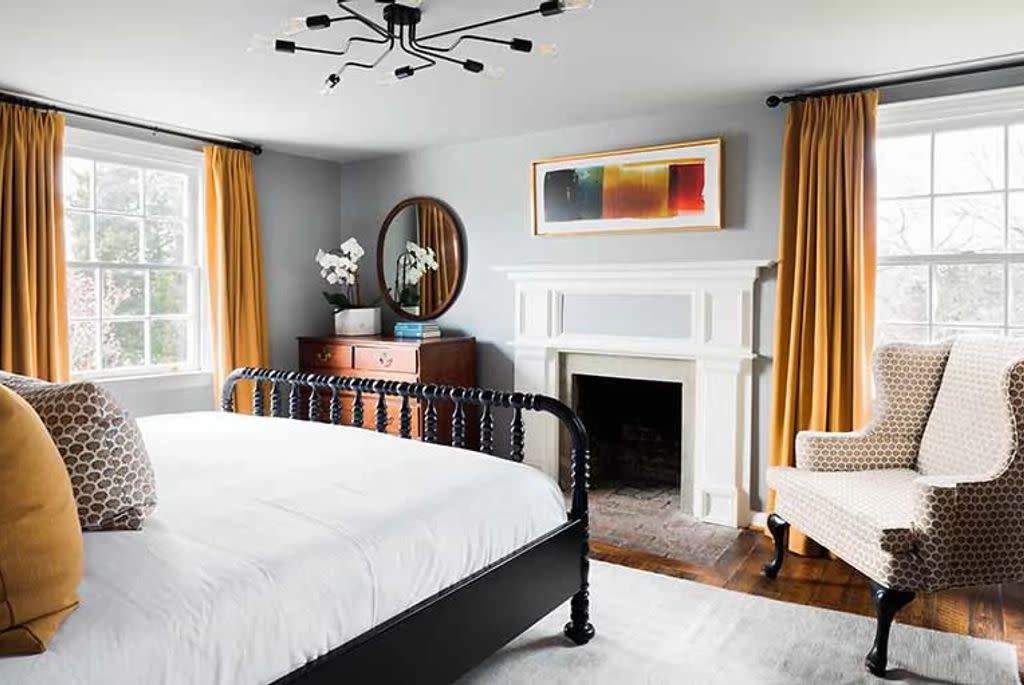 Photo Courtesy of The Clifton Inn
For quiet luxury, the Clifton Inn is a prime choice. It's just down the road from Thomas Jefferson's Monticello, and the property is surrounded by charming gardens that offer elegance and solitude. The inn's restaurant is the perfect place to celebrate special occasions like anniversaries and birthdays, or simply enjoy a romantic dinner for two.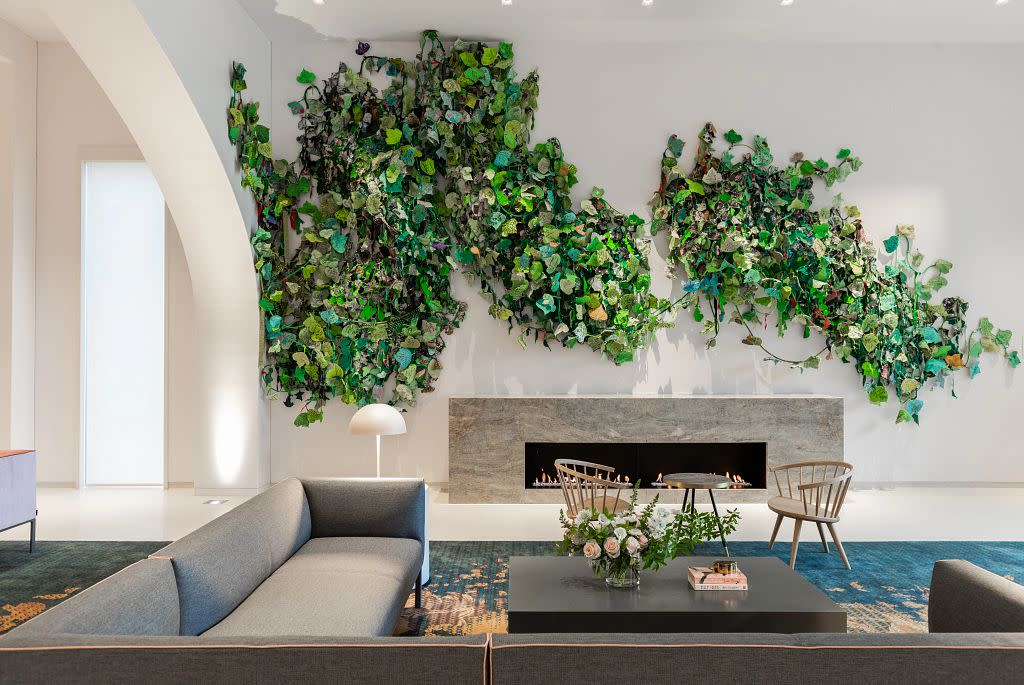 Photo Credit: Kate Thompson
Travelers that appreciate artistic flair will love the modern Quirk Hotel. Every inch within Quirk has been thoughtfully curated to inspire guests, from the watercolor-inspired headboards in the guest rooms to the vibrant walls of the rooftop bar and restaurant. Don't miss browsing the hotel's art gallery, where you can see eye-catching art installations.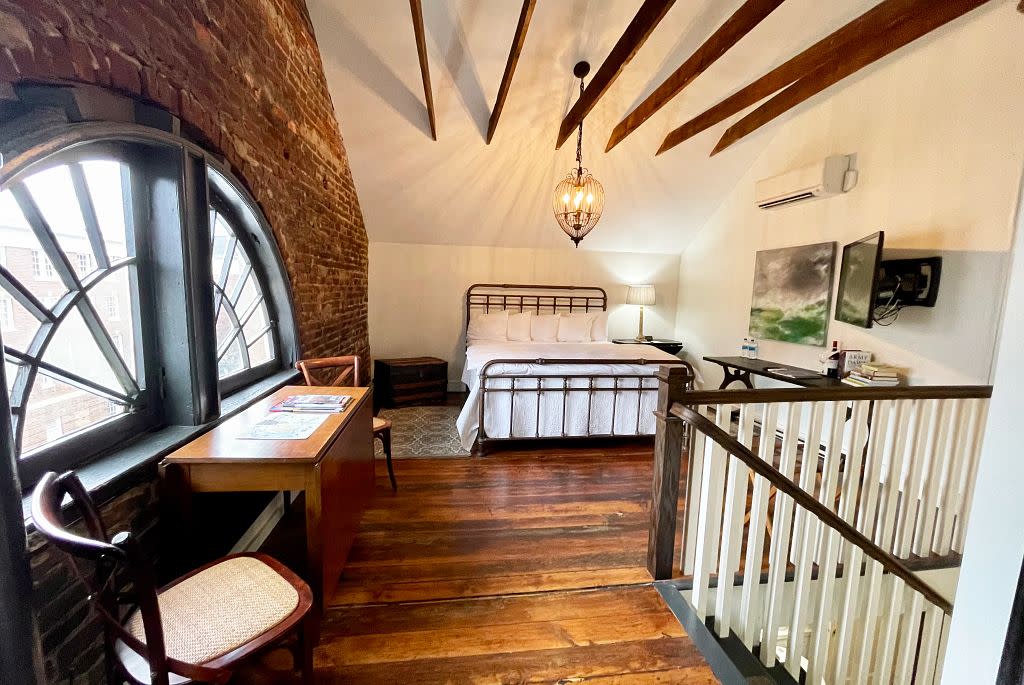 A more intimate and historic stay is found at the Dinsmore Inn, the former home of James Dinsmore, Thomas Jefferson's master builder. Also conveniently located on Main Street between the Downtown Mall and the University of Virginia campus, this boutique inn has nine distinct rooms all decorated to reflect the building's notable history.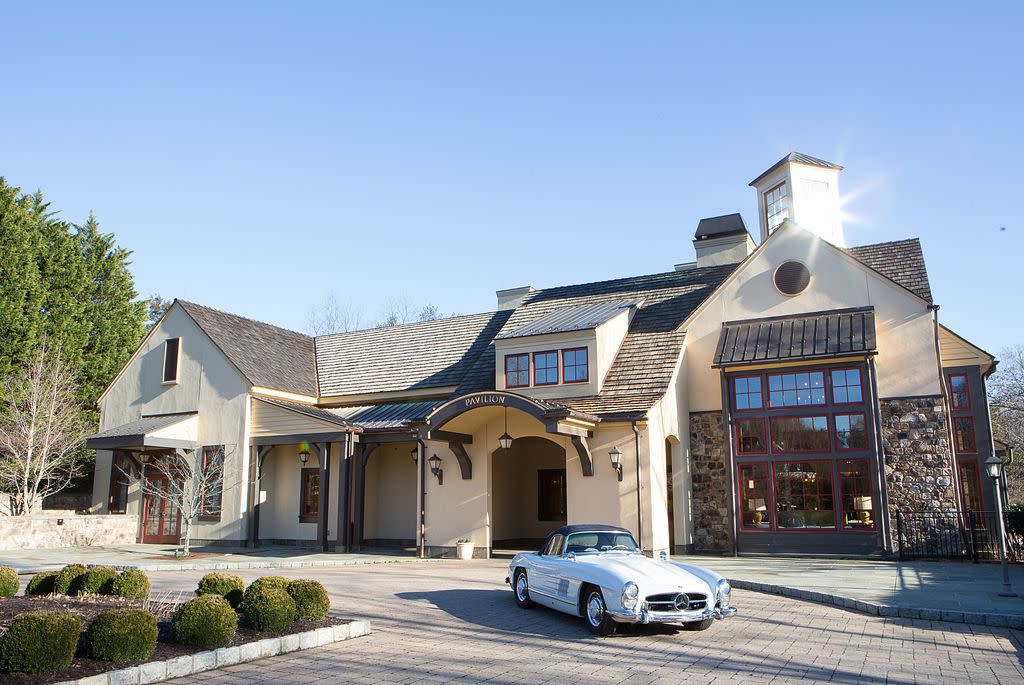 Photo Credit: Jack Looney
Finally, Charlottesville's Boar's Head Resort offers luxurious accommodations within 600 acres of sprawling bucolic grounds that include an on-site golf course, a network of nature trails, a spa, a restaurant, and an outfitters center that can arrange for paddleboarding, kayaking, and more. 
Where to Eat
Charlottesville's food scene is frequently cited in lists of destinations with the most restaurants per capita, but in addition to quantity, the restaurants claim quality, too, with innumerable culinary hot spots mentioned in highly esteemed media outlets like the Washingtonian and Huffpost.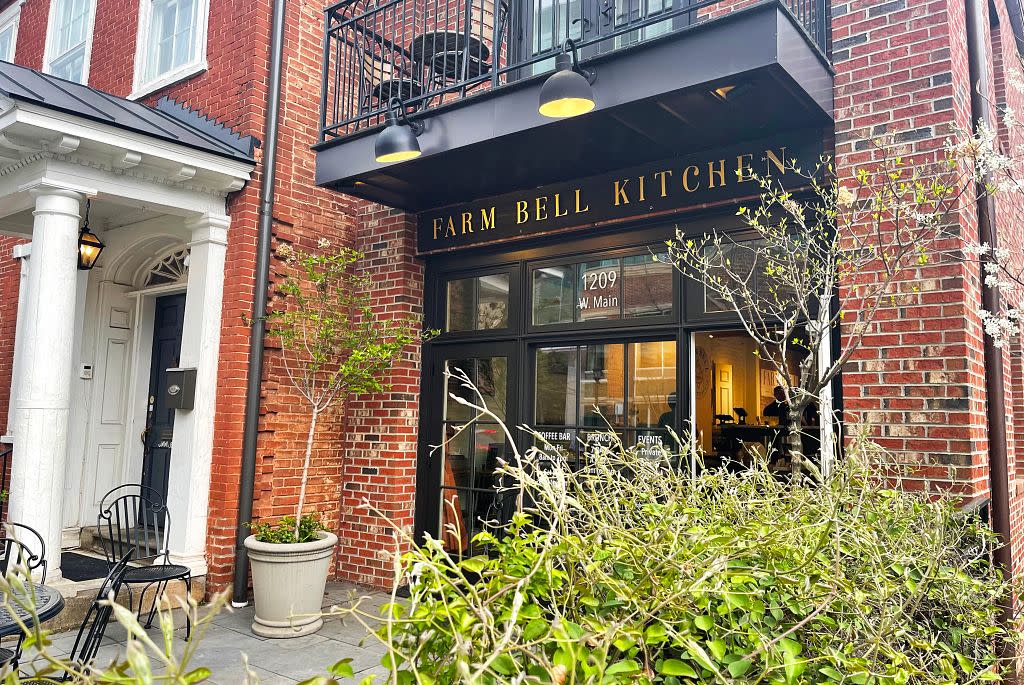 Start your day with breakfast (or brunch, if you sleep in!) at Farm Bell Kitchen, the on-site restaurant at the Dinsmore Inn. A farm-to-fork motto brings locally-sourced ingredients together in new-Southern cuisine that is fresh and filling.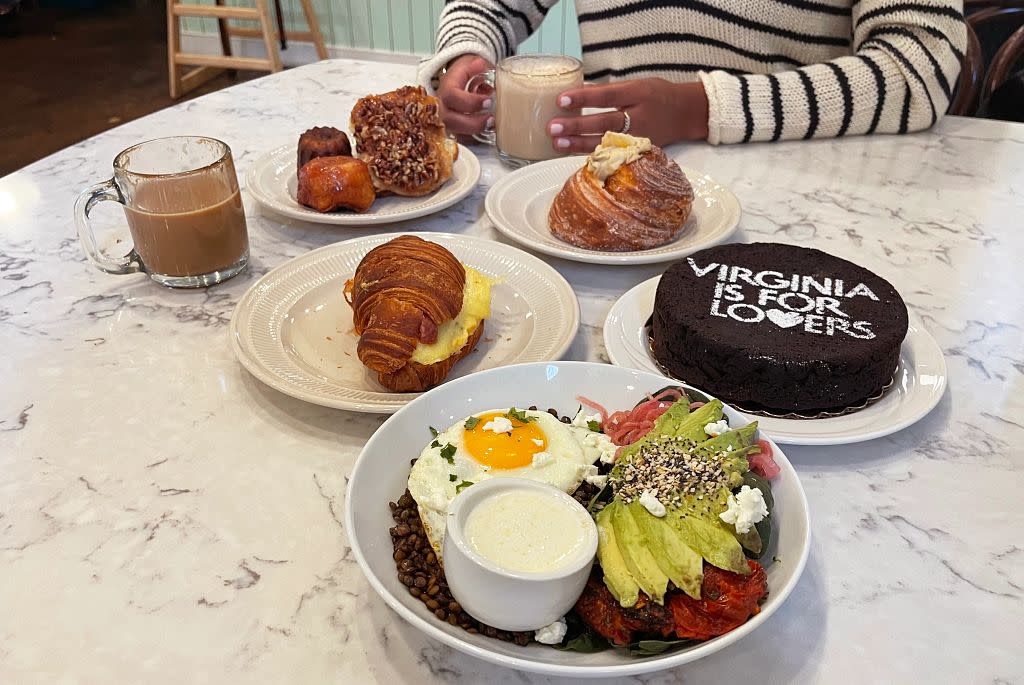 For something a little more laid back and casual, MarieBette Cafe & Bakery has two locations in the Charlottesville area. The pastries and bread concocted in the bakery fill the air with an appealing aroma that will have you ordering two of everything. They also serve up a selection of sandwiches and other breakfast and brunch dishes, as well as freshly brewed coffees that will help fuel your day spent exploring the city.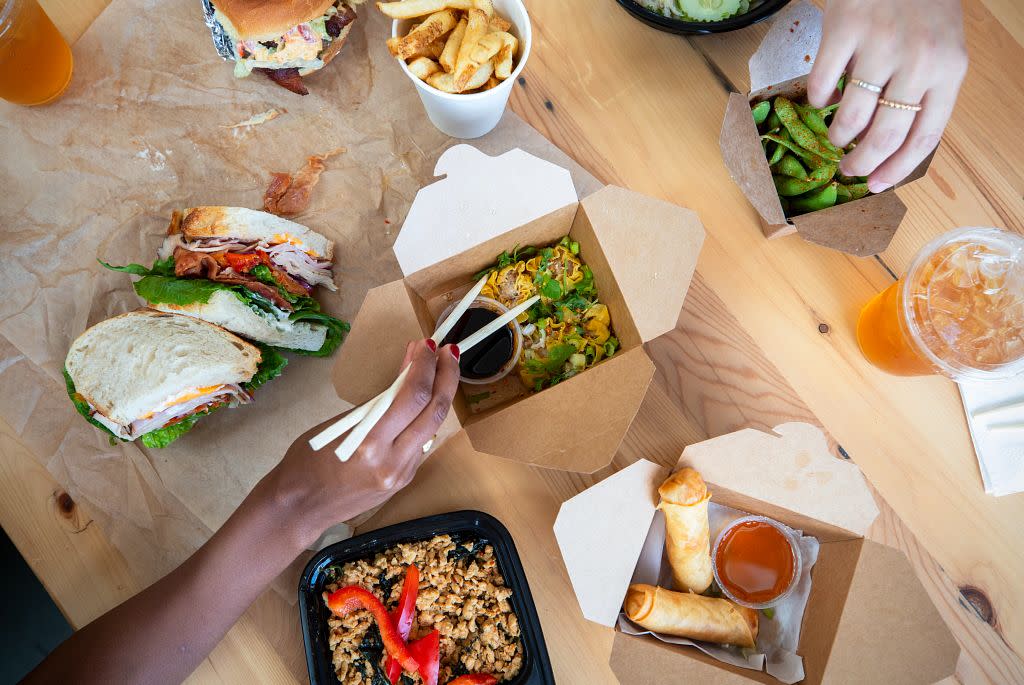 For the groups that can't seem to agree on where to eat, consider visiting the Dairy Market for lunch. This cavernous food hall contains multiple restaurants with various culinary offerings, from vegetarian burger joints and Filipino fare to southern soul food and made-to-order submarine sandwiches.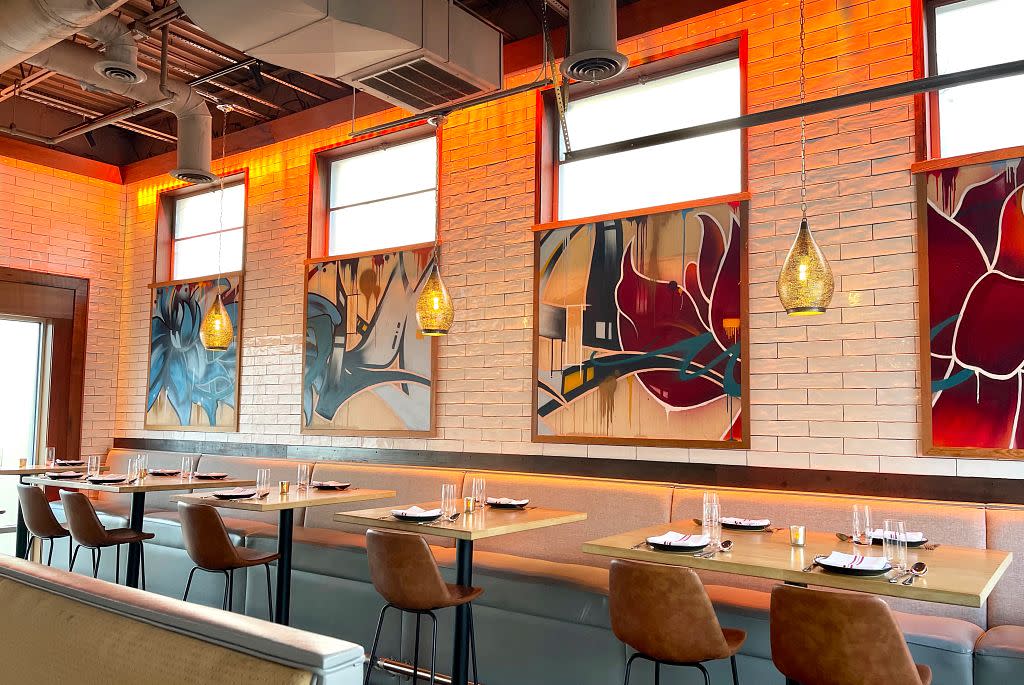 Make dinner reservations at Little Star to sample a menu that blends Mexican and Spanish flavors, cooking dishes over an open fire that results in a rustic yet elevated taste. We recommend pairing the meal with either the sangria or the Little Star Margarita for an unforgettable dining experience.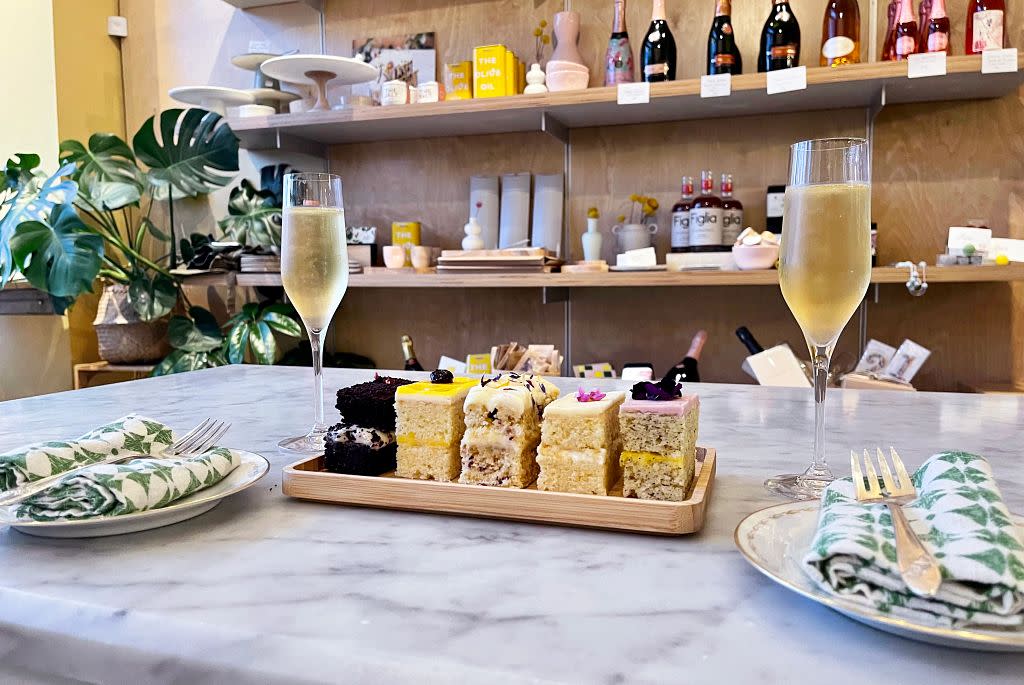 If your sweet tooth craves dessert after dinner, stroll down to Cake Bloom and pair decadent slices of cake with a glass of bubbly. 
Finish the night with cocktails at The Alley Light, a bar tucked discreetly off a nondescript alley on the Downtown Mall (you may need to ask a local for exact directions to the entrance, as this bar is well hidden from the main walkway). 
What to Do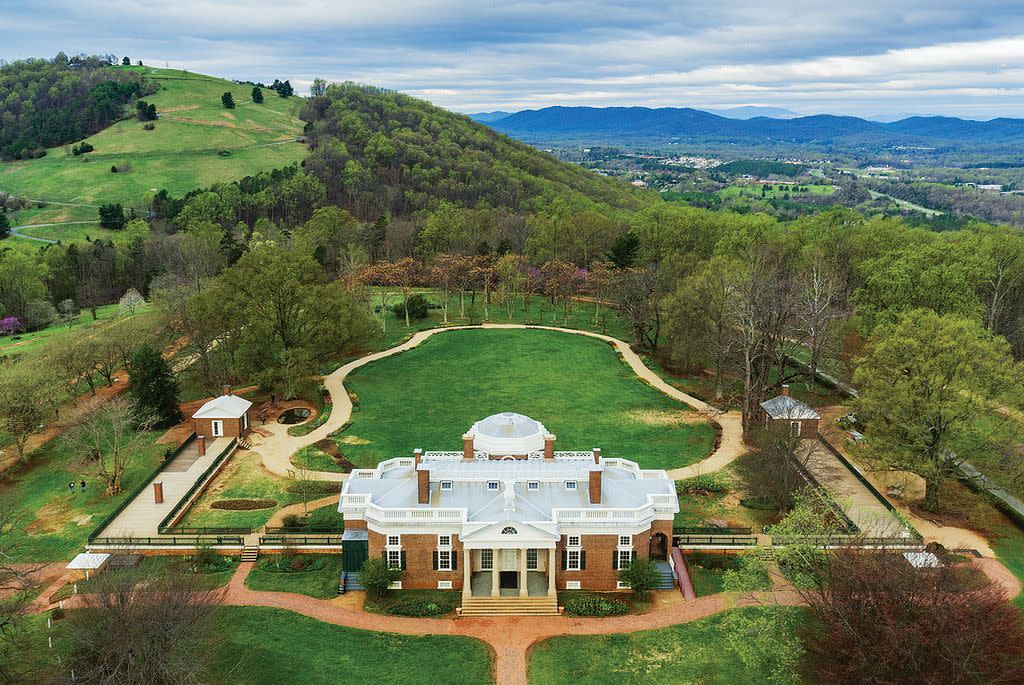 You can't plan a trip to Charlottesville without adding a bit of history to your itinerary. Practically every corner of the city has a notable tie to Virginia's Founding Fathers. To start, tour the presidential homes of Thomas Jefferson's Monticello, James Monroe's Highland, and James Madison's Montpelier (although further north of the city, Charlottesville makes an ideal home base for visiting Madison's estate). Learn about their significant contributions to Virginia and the United States, their private lives as homeowners in the rural countryside, and their complex involvement with slavery. These in-depth tours offer a well-rounded insight into the illustrious men that founded our country.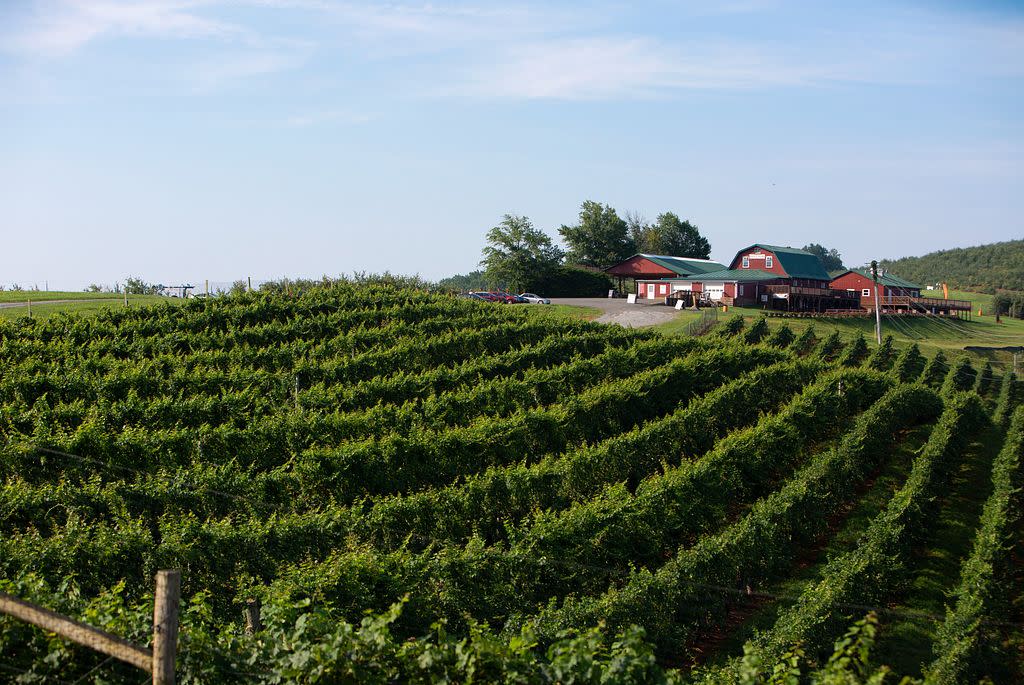 While fall brings the peak season for Charlottesville's orchards, apple picking officially begins in mid to late August, which is also the end of peach season. Visiting orchards like Carter Mountain Orchard, Chiles Family Orchards, and Henley's Orchard in August allows for a more relaxed tour, as the fall travelers have not yet begun their weekend treks to pick apples and snack on the famed cider donuts. Throughout the summer, Carter Mountain hosts Wind Down Wednesdays and the Thursday Evening Sunset Series, where guests can enjoy live music, adult beverages, apple-flavored treats, and stunning sunsets over the surrounding mountains. 
Photo Credit: Brantley Ussery
Walk along the Downtown Mall and stop at a few of the boutiques and shops lining the expansive brick walkway.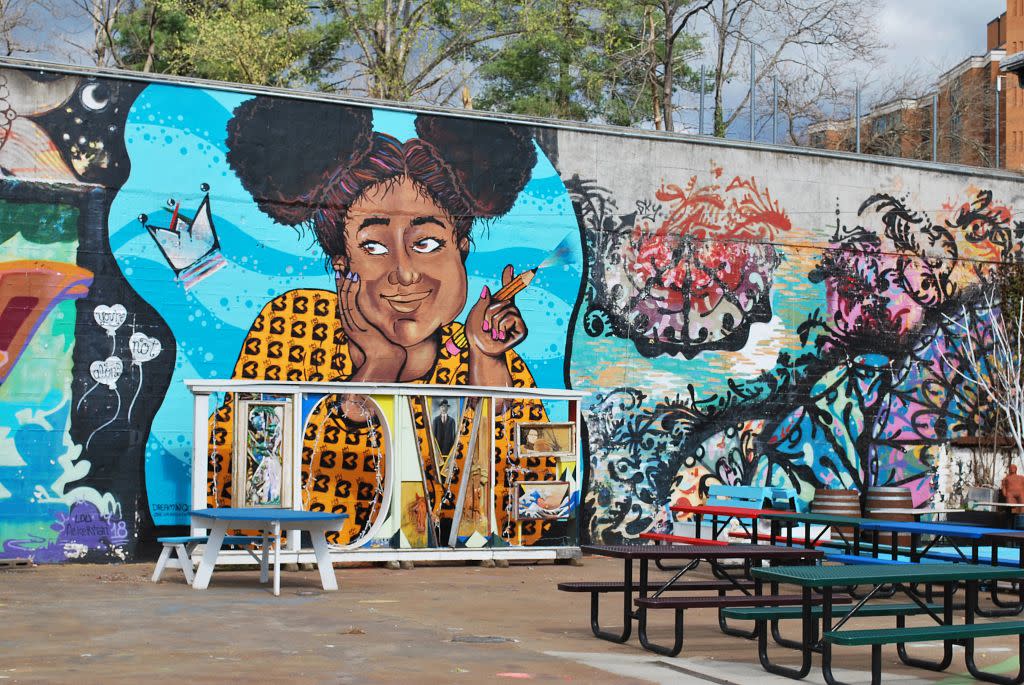 Just a few blocks from the Downtown Mall, IX Art Park is a cultural epicenter in Charlottesville, filled with murals, sculptures, and colorful works by local artists. Don't miss the vibrant LOVEwork painting that celebrates Black Cville, the local Black community that helps make Charlottesville the incredible Virginia destination that it is. After perusing the artwork, grab a sake flight and an order of the incredible dumplings at North American Sake Brewery, Virginia's first and only sake brewery. 
On sunny days, set aside some time to explore the hiking trails around Charlottesville. If you visit Monticello, wander along the Saunders-Monticello Trail, which currently stretches two miles from the Thomas Jefferson Visitor Center and Smith Education Center. Comprised of finely crushed, packed stone and partly of elevated boardwalks, the trail is open to pedestrians and cyclists and is also wheelchair accessible.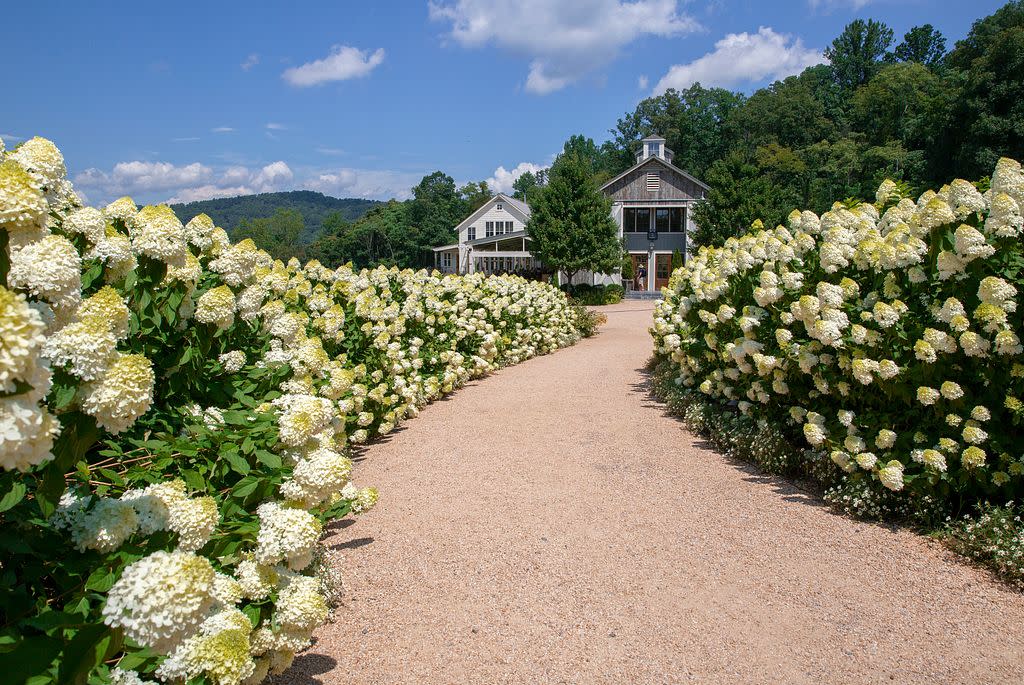 With the largest wine and craft beverage trail in Virginia, there are more wineries, cideries, breweries, and distilleries in the area than you could visit in a full week, but if you'd like to visit multiple stops and travel safely, consider taking one of the local craft beverage tours, such as the Cville Hop On Tours. Starting at just $45 per person with no minimum group number, you'll sip your way through the best drinks around, stopping by craft breweries like Starr Hill Brewery, Three Notch'd Brewing Company, and Blue Mountain Brewery, wineries such as Barboursville Vineyards and Pippin Hill Farm & Vineyards, and several cideries and distilleries, too. In total, there are more than a half dozen unique tours available through the area, offering a safe and easy way to discover the delicious craft beverages of Charlottesville.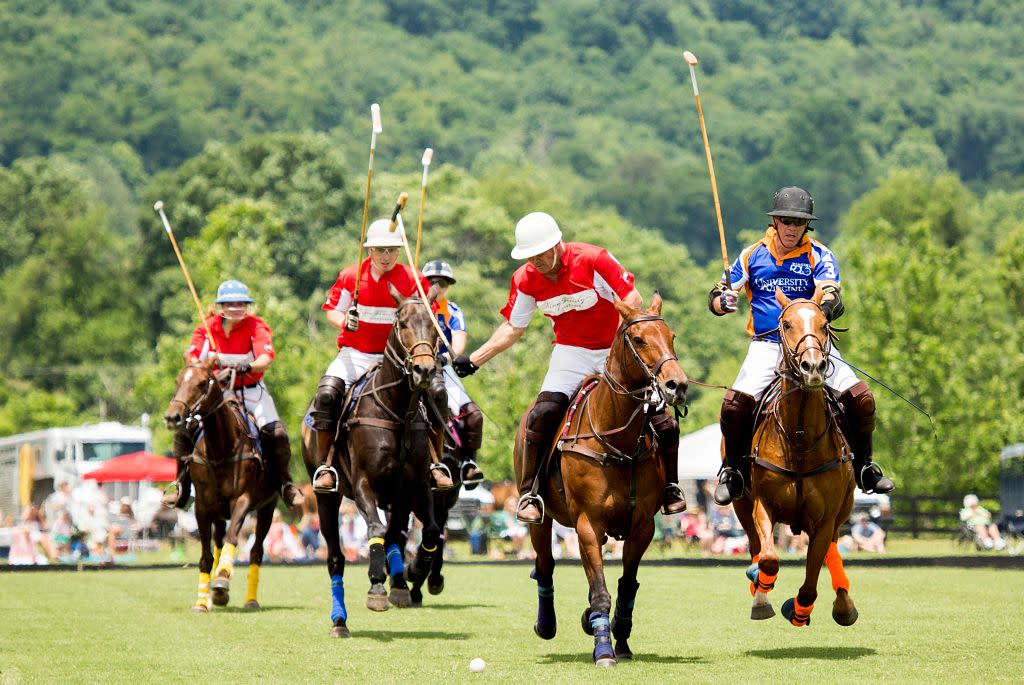 Photo Credit: Matthew Brown
Wine lovers visiting Charlottesville on Sundays should spend the afternoon at King Family Vineyards, where polo matches are hosted every week from Memorial Day through mid-October, weather permitting. 
More Virginia Vacation Ideas for August
Part of the Taste of the Blue Ridge's annual Root to Table culinary series, the Great Chef's Table event is a weekend-long foodie experience with seven individual events beginning on Friday evening and culminating in the "Great Chef's Table Dinner" at Bluemont Station Brewery & Winery. The dinner is held at a long farm table and features locally-sourced food prepared by some of the top chefs of the region.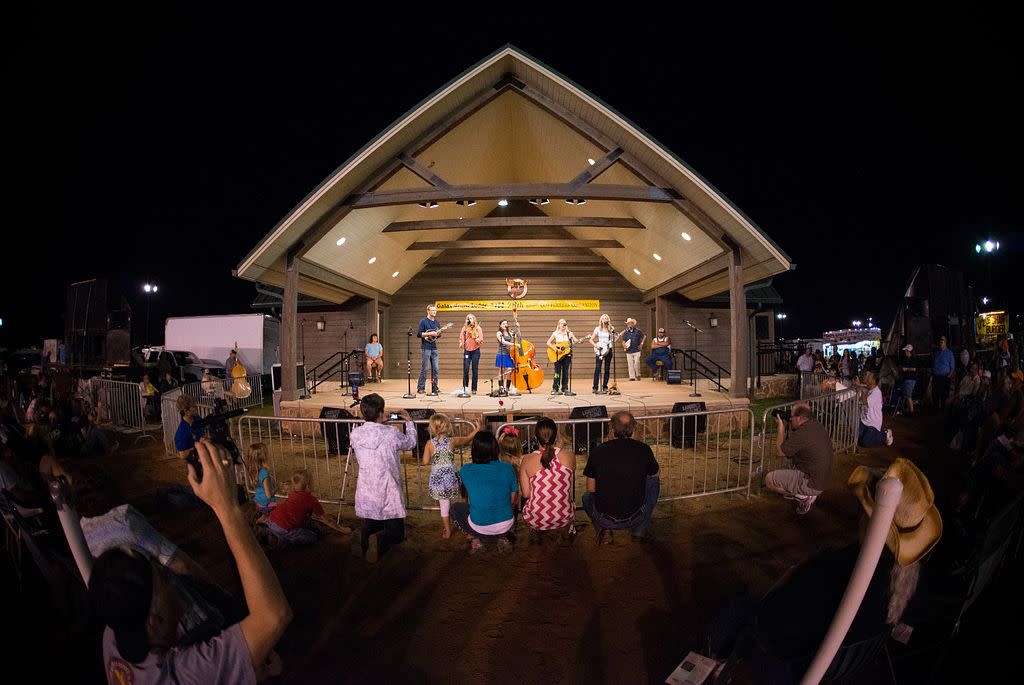 Photo Credit: Emily Miller
Live music season is also in full swing as August begins. Get tickets to see your favorite bands at a local venue, or attend a multi-day festival for nonstop live music performances and entertainment, such as the Staunton Music Festival, happening August 12-21, or the 86th annual Galax Old Fiddlers' Convention, held August 8-13.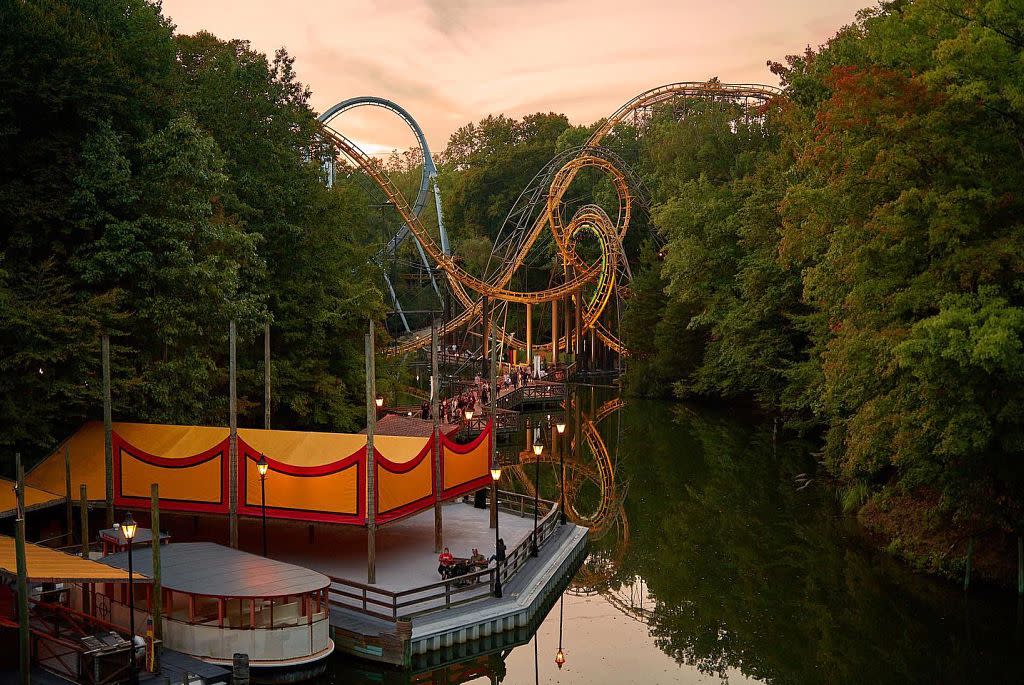 Finally, August is Craft Beer Month in the Commonwealth, and a great way to cool off is with a cold craft brew at a local Virginia brewery. Want to sample a wide array of brews all in one place? Beginning August 12th and running through September 5th, Busch Gardens Williamsburg hosts Bier Fest every Friday, Saturday, and Sunday. Blending the traditional Oktoberfest celebration with the contemporary craft beer scene, Bier Fest includes over 125 beers from breweries around the world, including beverages from 33 Virginia craft breweries. The festival also features talks with local brewers, live music performances, and beer-themed bites to pair with your drinks. 
Now that you've got a few ideas for an August vacation to Virginia, it's time to start planning! Experience all there is to LOVE about Virginia when you head to the incredible city of Charlottesville.