Wanderlust is defined as a strong desire to travel, but here in Virginia, we call that feeling WanderLove. And while travel doesn't look quite the same due to COVID-19, you can still explore Virginia's endless beauty with an epic road trip! To help you plan your next vacation out on the open road, we'll be sharing a few of the most scenic and adventure-filled routes through the Commonwealth, including the best outdoor adventures, iconic sites, restaurants, and lodging options to add to your itinerary.
Locations Featured in Video: Delaplane Cellars, Dinosaur Land, Fuller House Inn, Sweet NOLA's, Family Drive-In Theatre, It's About Thyme, The Frenchman's Corner
The Washington metropolitan area includes one of the most bustling parts of Virginia, so if you live in this cultural hub, you may be looking for a slightly slower change of pace. Skip the highways and their potential traffic snarls when planning a road trip out of the D.C. area, choosing instead to take Route 50 West towards Winchester, then heading south to Culpeper on Route 522. This leisurely route may take a bit longer, but it will guarantee that the journey is just as much fun as the rest of the vacation. 
ROUTE 50: WASHINGTON, D.C. TO WINCHESTER
73 miles, approximately 2 hours
Whether you're setting out from Washington, D.C., Alexandria, or Arlington, you can start your journey with a few activities only a few miles from home. Stop by the Torpedo Factory Art Center in Alexandria and browse works from local artists. This artistic mecca is home to the largest number of publicly-accessible working artists' studios in the United States, and in addition to the cultural immersion, you can also take in the views of the Potomac River from the center.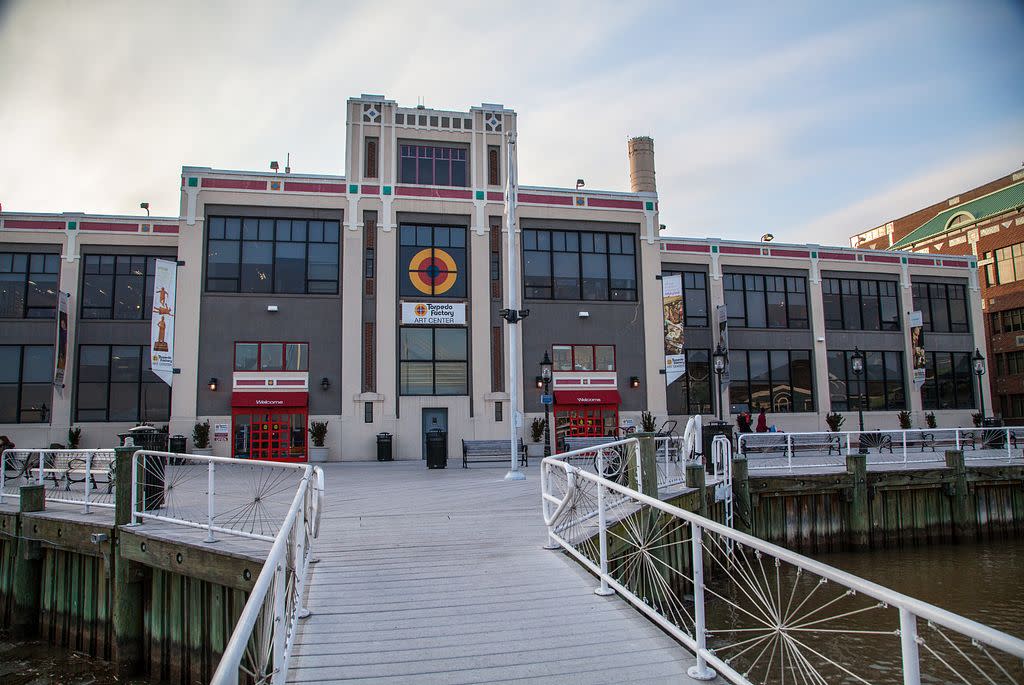 For a little active entertainment, conquer part of the Mount Vernon Trail by bike or by foot. This eighteen-mile paved trail winds along the Potomac River, spanning from Theodore Roosevelt Island to George Washington's Mount Vernon Estate, where you can tour the estate and learn about one of America's most pivotal Founding Fathers and the first President of the United States.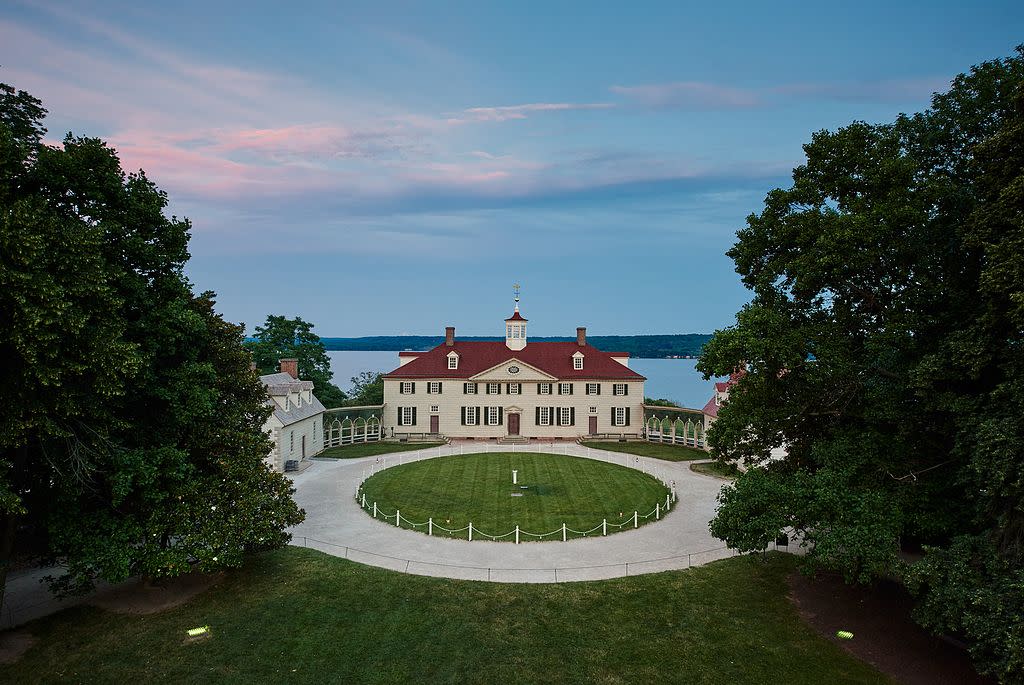 Head west on Route 50 towards Chantilly, where you can visit the National Air & Space Museum's Steven F. Udvar-Hazy Center. The museum offers free admission (although there is a parking fee), and to keep visitors safe during COVID-19, the tickets are timed to ensure only a limited number of visitors are inside the museum at any given time.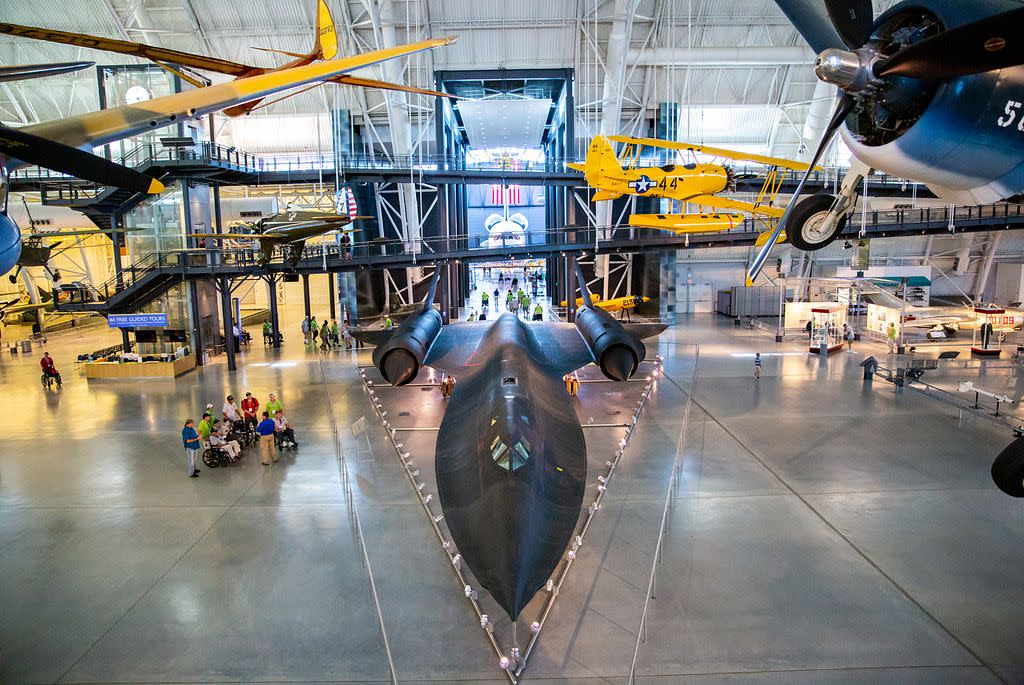 If you're traveling with kids, detour to Frying Pan Farm Park, a preserved farm that dates from 1920 to 1940 and pays tribute to Fairfax County's rural roots. Kids can see (and sometimes even pet!) draft horses, chickens, pigs, goats, cows, sheep, rabbits, and peacocks. 
Antique lovers should spend some time in Middleburg, a charming small town in Loudoun County set against the backdrop of the Blue Ridge Mountains that is known as the nation's horse and hunt capital. There are over a half dozen antique shops located on Washington Street, the town's main street, where you'll find hidden treasures and gorgeous antique pieces to take home.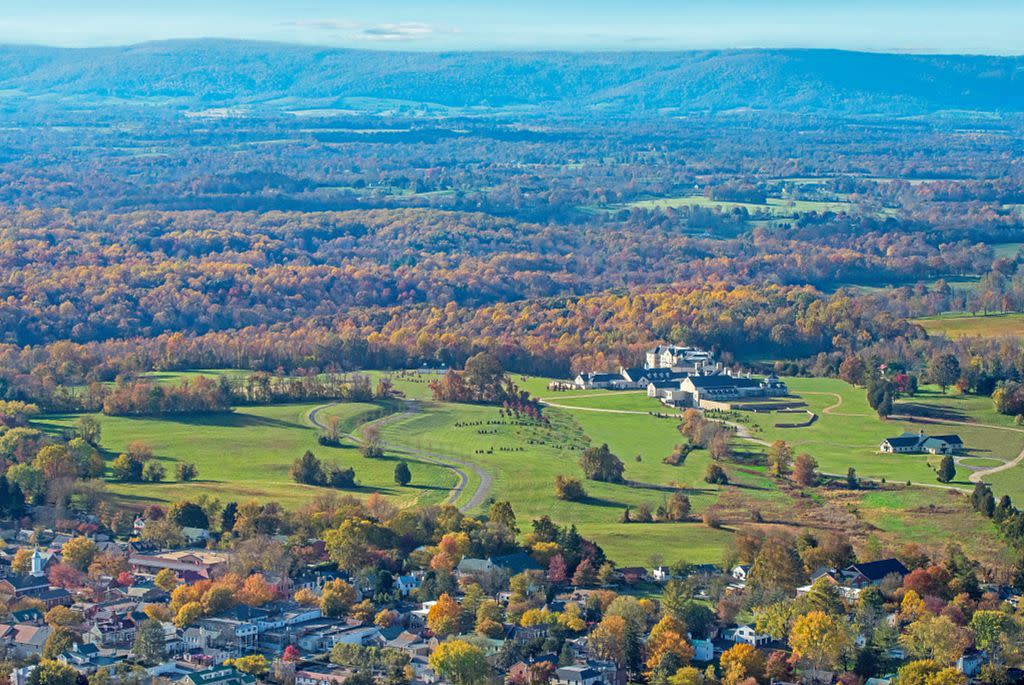 Photo Courtesy of Salamander Resort
Continue along Route 50 to Sky Meadows State Park in Delaplane. An 1,860-acre pet-friendly park that combines history with outdoor adventure, Sky Meadows has 22 miles of hiking trails, access to the Appalachian Trail, nine miles of biking trails, and 10.5 miles of bridle trails open for horseback riding, as well as fishing, picnicking, and primitive hike-in camping sites. If your group includes any people with physical or mental limitations, the Sensory Explorers' Trail, a short .03-mile trail for people of all ages and abilities, is a must. This trail encourages pedestrians to use all of their senses to traverse the surrounding landscape.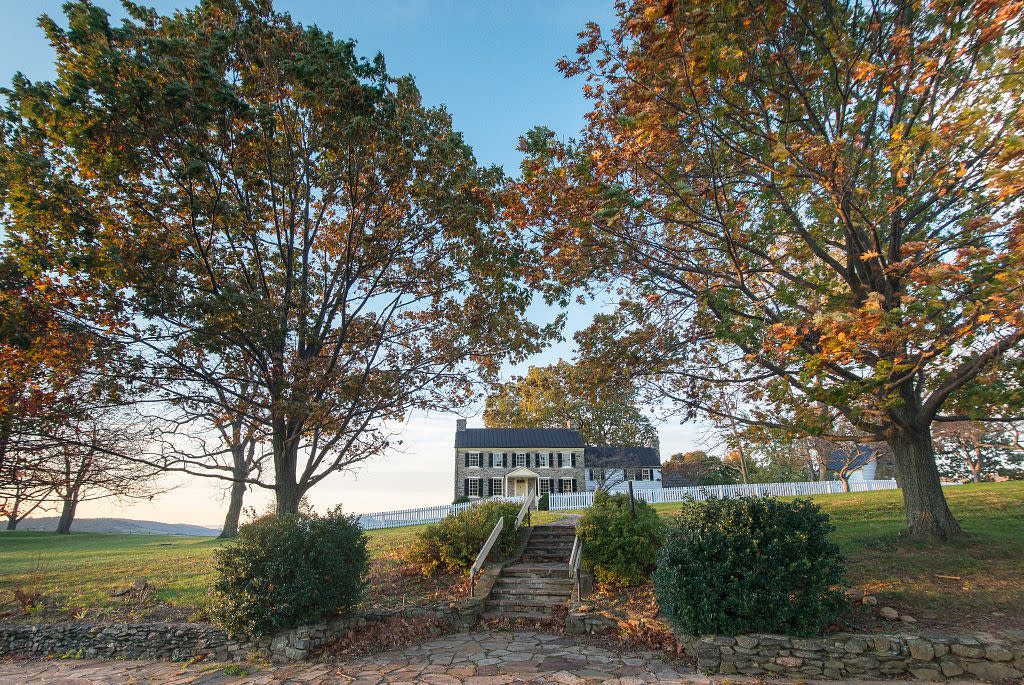 Photo Credit: Jeff Mauritzen, @jeffmauritzen
After visiting Sky Meadows, swing by Mount Airy Farm Market to pick up some fresh fruits and veggies, baked goods, jams and preserves, and other locally-made products such as honey, cheeses, wines, and craft beers. The farm market also serves an array of custom-made deli sandwiches, soups, and homemade sides, so consider picking up lunch along with some gifts to take home on your way to Winchester. 
Restaurants, Breweries, Wineries, & More
Artie's—Seafood and meat entrees. In addition to dining in, curbside pickup and delivery is also available during COVID-19. 
Ambar Clarendon—Balkan small plates; recommended for group dining. Outdoor patio seating, delivery, and takeout also available during COVID-19.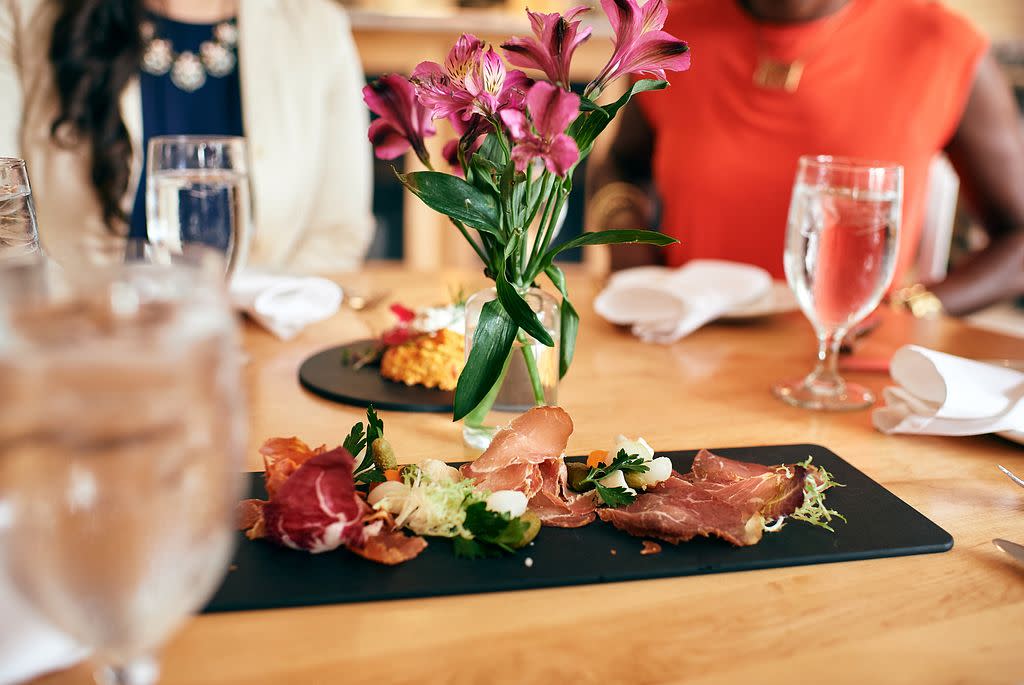 Chrysalis Vineyards at the AG District—400+ acre pet-friendly winery in Middleburg with views of the Bull Run Mountains.
Boxwood Estate Winery—Winery located on Boxwood Estate, a National Historic Landmark and one of the earliest established farms in the historic village of Middleburg.
Greenhill Winery & Vineyards—Adults-only boutique winery; charcuterie platters for purchase to pair with wine tastings.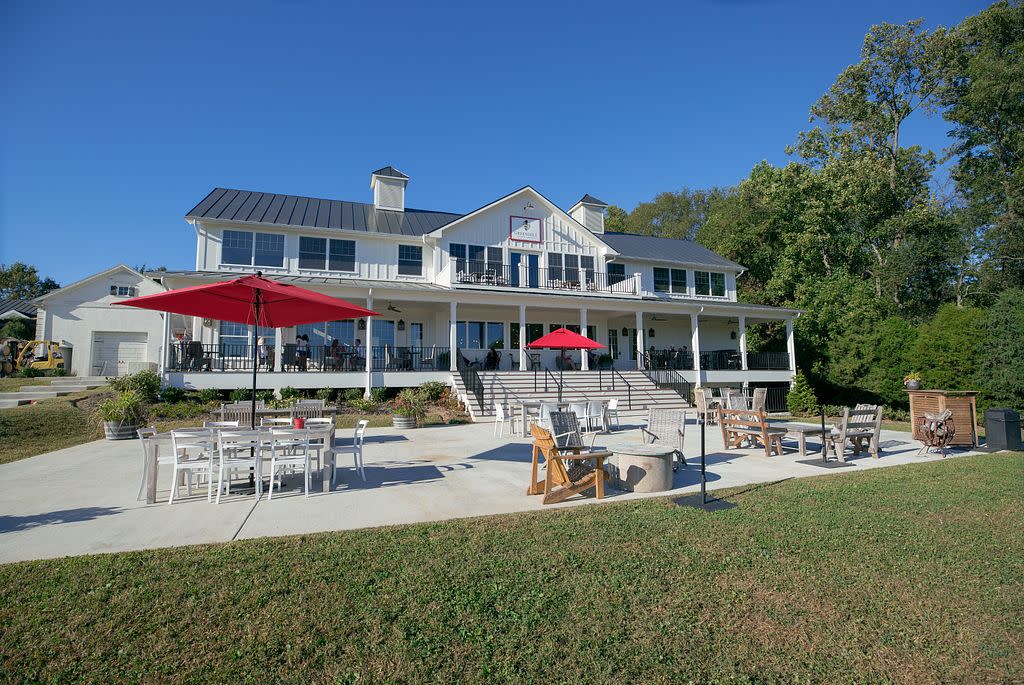 The Red Fox Inn & Tavern—Virginia landmark established in 1728 offering hearty meals in an historic tavern setting. 
King Street Oyster Bar in Middleburg—Seafood restaurant & oyster bar open for lunch, weekend brunch, and dinner. Patio seating and to-go orders available during COVID-19.
Market Salamander—Epicurean market selling prepackaged foods and a selection of deli sandwiches, salads, sides, and gourmet picnics to-go.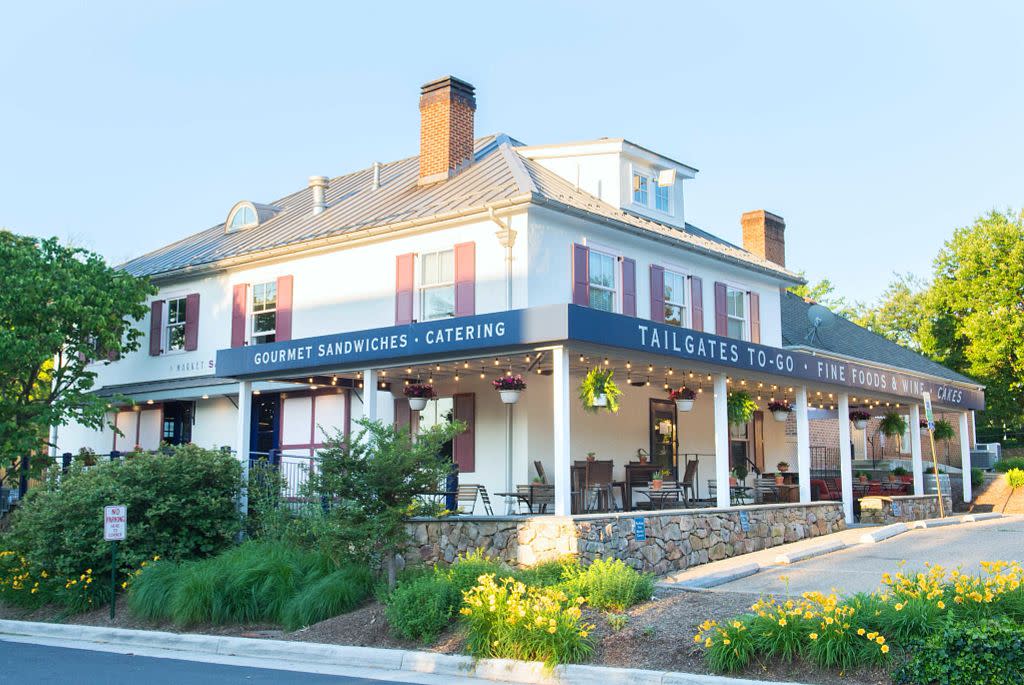 Photo Courtesy of Salamander Resort
Wild Hare Cider Pub—Middleburg cider pub location recently opened for Leesburg's Wild Hare Cidery. Open select hours Wednesday-Sunday. 
Hunter's Head Tavern—Historic tavern built circa 1750 with a traditional English pub menu featuring a wide selection of on-tap beers and local and imported wines. Open for dinner seven days a week and lunch Tuesday-Sunday. Outdoor seating available.
Delaplane Cellars—Small boutique family winery offering outdoor seating and curbside pickup during COVID-19.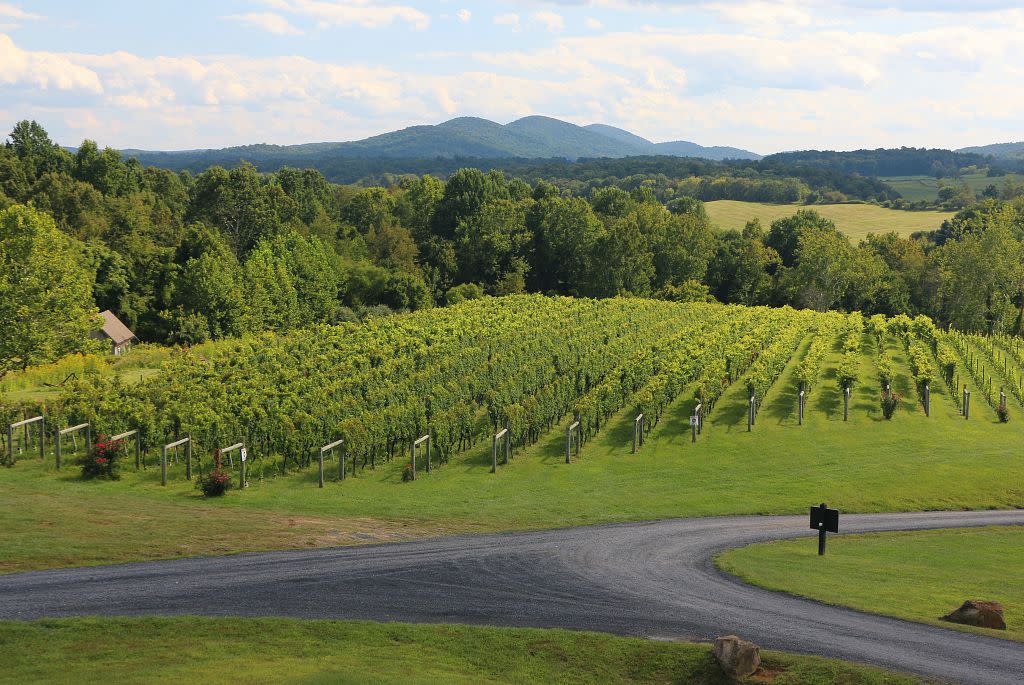 Photo Credit: Eric Weiss
James Charles Winery—Beautiful winery with expansive vineyards, apple orchards, and rolling hills. Several tasting options available, including tastings by reservation and group tastings. 
Winchester Ciderworks—Cidery tasting room on a gorgeous orchard outside of Winchester producing English-style hard ciders.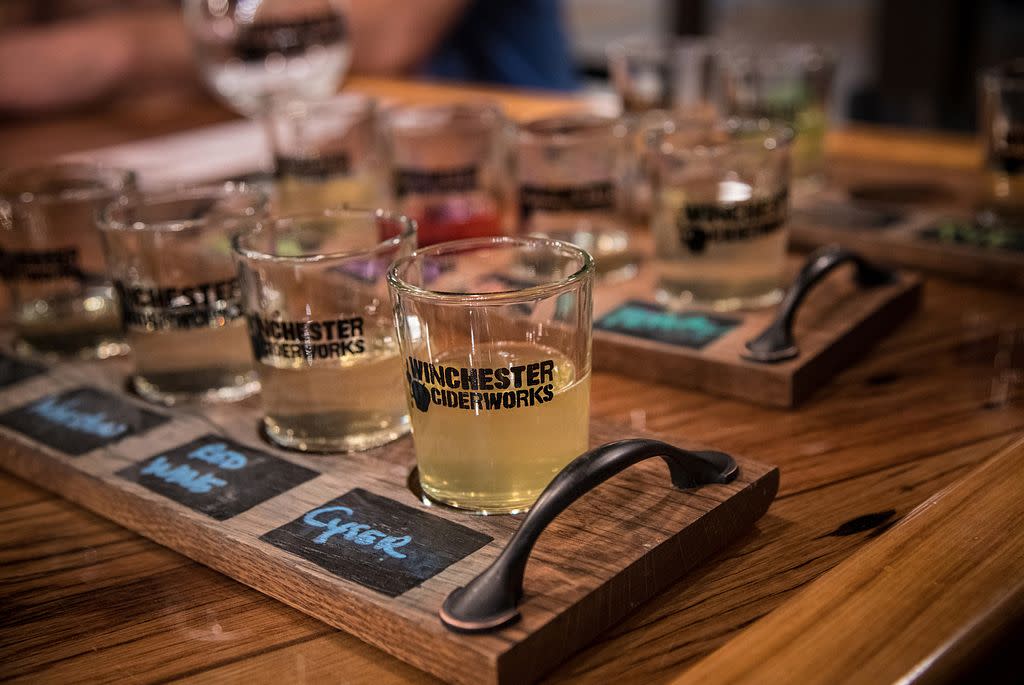 Photo Credit: Robert Harris, @robertharris
0-60 Energy Cafe—Grilled cheese sandwich and soup restaurant also serving specialty coffees, teas, and bubble teas. 
Benny Meleto's—Pizzeria known for their oversized pizza slices.
Sweet NOLA's Southern Food Lounge—New Orleans inspired restaurant with a Creole and Cajun-style menu; currently only open for curbside carry-out.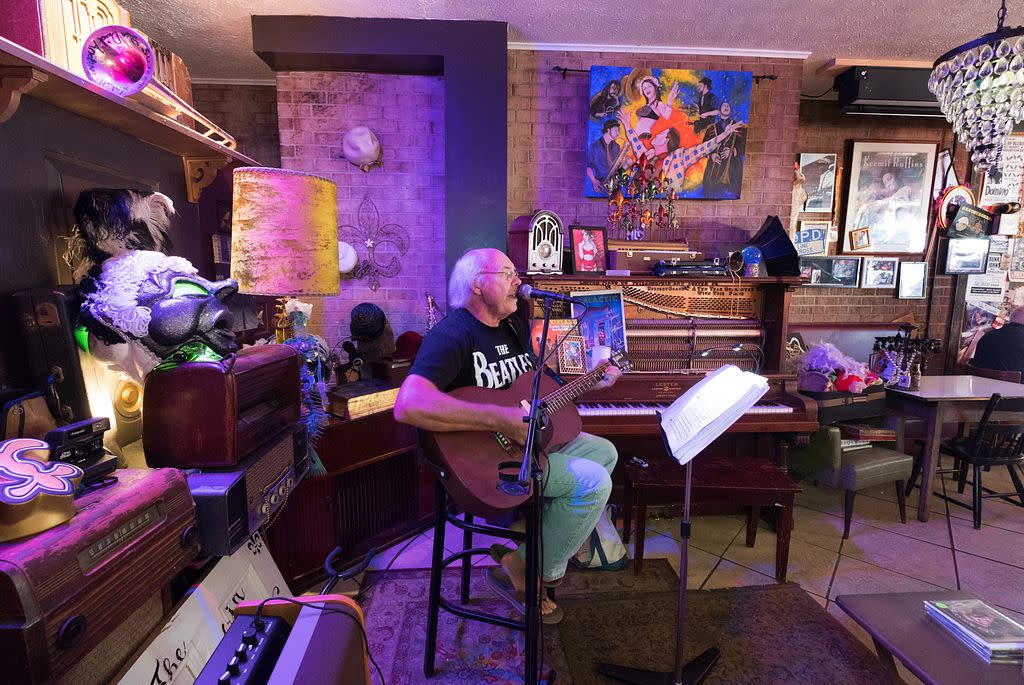 Photo Credit: Robert Harris, @robertharris
Brewbaker's Restaurant—Restaurant on the Old Town Walking Mall in downtown Winchester serving appetizers, sandwiches, burgers, salads, and entrees. Outdoor dining available. 
Hotels, Resorts, & Other Lodging
Vander Camper Van Adventures—Go all in on your WanderLove adventure when you rent a camper van from Vander Camper, based in the Washington, D.C. area. Their compact vans get up to 28 mpg and allow you spend the day driving before resting your head just a few feet from the driver's seat. The ultimate in comfort and convenience, these vans give you the freedom to sleep practically anywhere and wake up to Virginia's most beautiful outdoor spaces.
Salamander Resort & Spa—Upscale resort set on 340 acres in the foothills of the Blue Ridge Mountains in the center of Virginia's horse country; pet-friendly accommodations available, indoor and outdoor pools, and an award-winning restaurant on-site.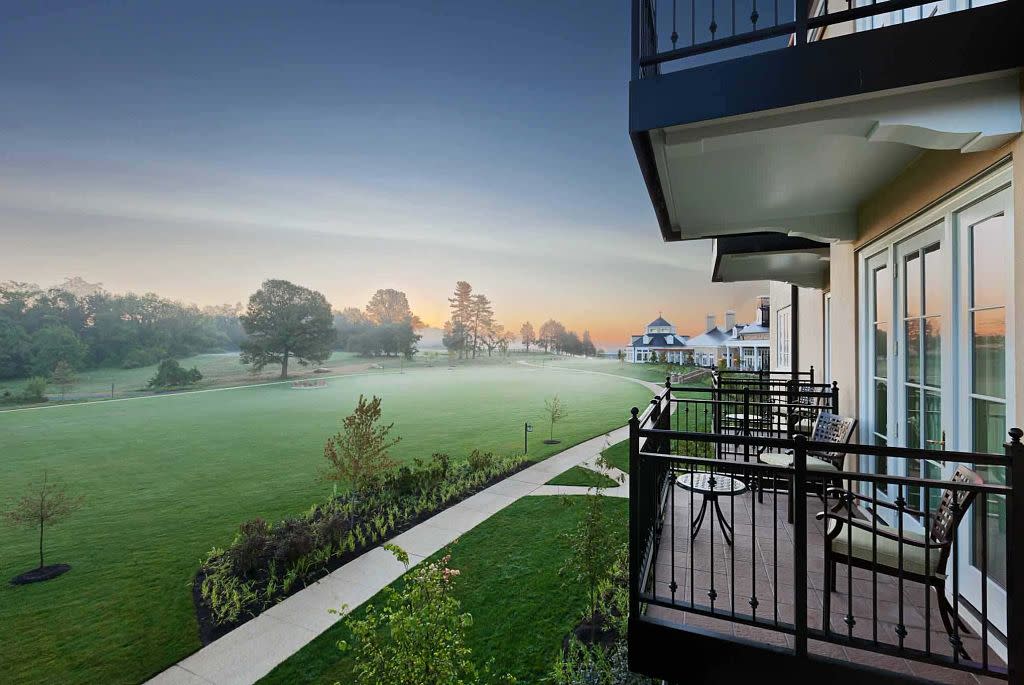 Photo Courtesy of Salamander Resort
The Red Fox Inn & Tavern—Historic Virginia inn and tavern in Middleburg that was established in 1728.
Goodstone Inn & Restaurant—Luxurious country inn with private rooms and cottages, as well as an on-site restaurant serving farm-to-table cuisine made from ingredients grown on the property and an outdoor pool.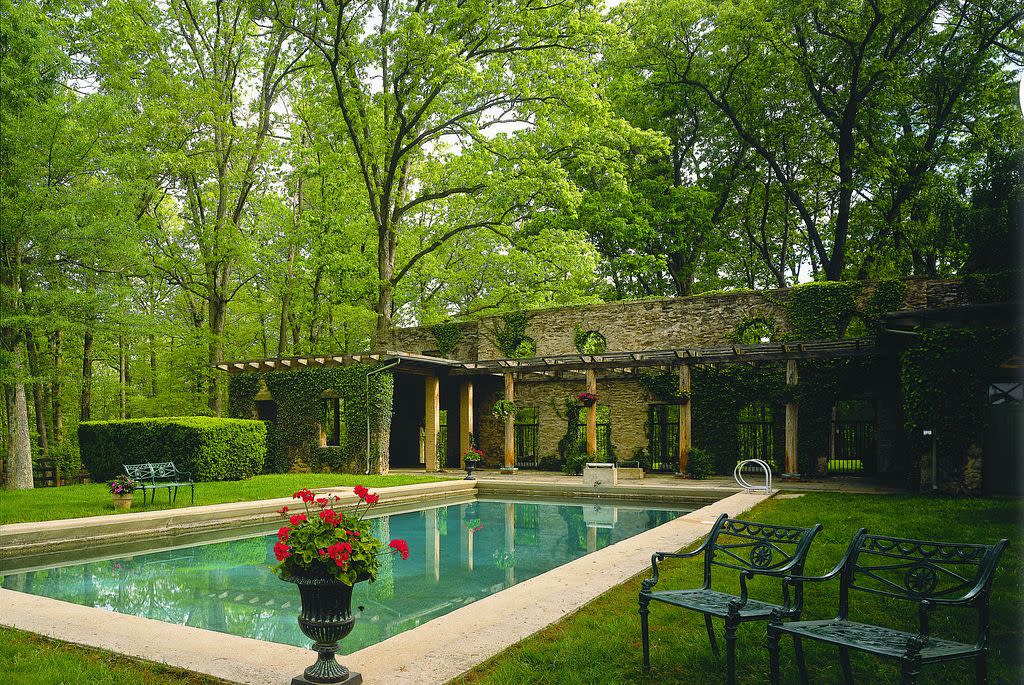 Photo Credit: Jumping Rocks Photography, @jumpingrocksphoto
The Ashby Restaurant & Inn—Located in the tranquil village of Paris, Virginia, an historic inn that dates back to 1829. The inn's restaurant features a gourmet Executive Chef and Sommelier and serves locally-sourced, seasonally-inspired fare. 
The George Washington Hotel—Originally built in 1924, the George Washington Hotel is a charming blend of history, modern amenities, and first-class service. Located just steps from the Old Town Walking Mall in downtown Winchester.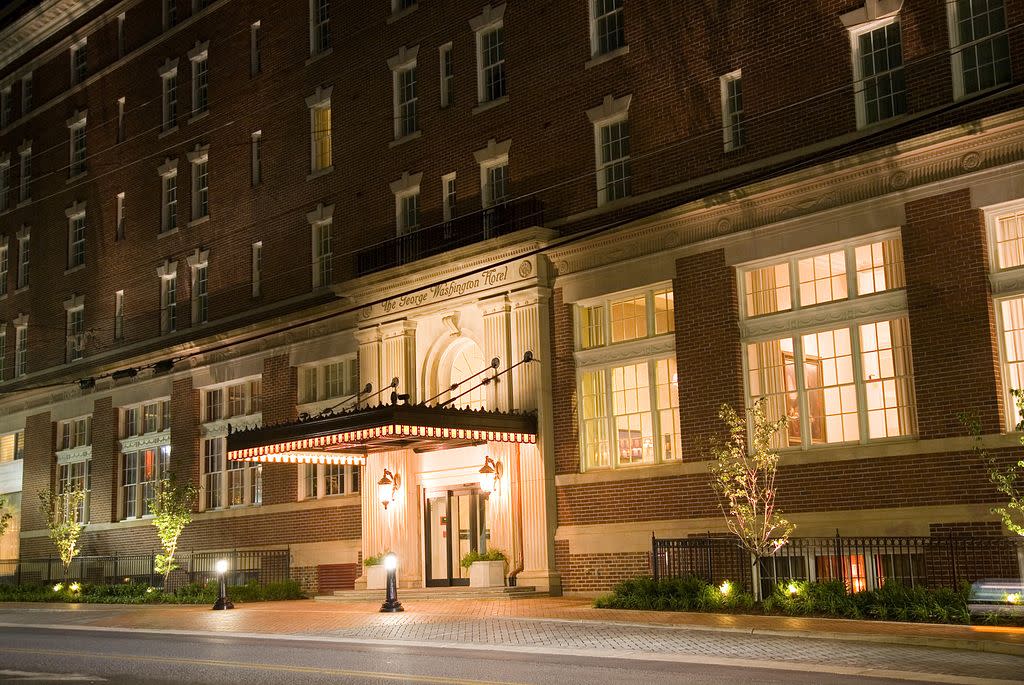 Photo Credit: Bill Crabtree Jr.
Fuller House Inn—Historic mansion inn in Old Town Winchester that was built circa 1850. 
ROUTE 522: WINCHESTER TO CULPEPER
67 miles, approximately 1 hour 22 minutes
Spend some time exploring Winchester, a small Shenandoah Valley city located in the northern section of Virginia. Walk through Old Town Winchester, an outdoor pedestrian mall in historic downtown Winchester lined with shops and restaurants.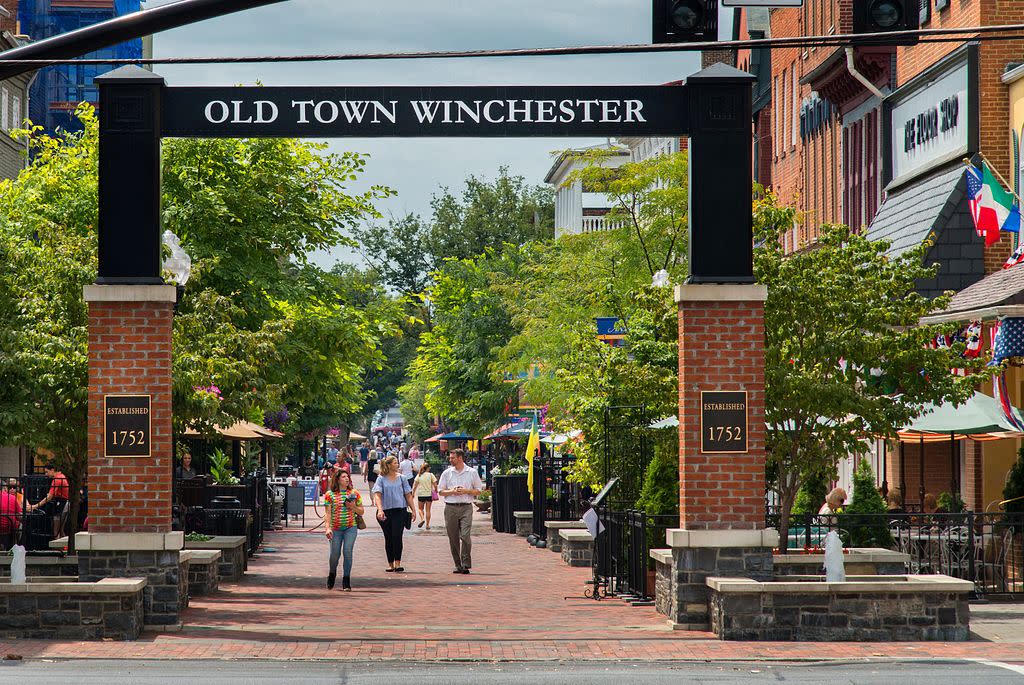 Photo Credit: Robert Harris, @robertharris
Next, tour the Museum of the Shenandoah Valley to learn about the history and culture of the region. The museum includes galleries and exhibits, seven acres of formal gardens, and the Glen Burnie House, an historic home with sections originally built in 1794 and 1797 (the Glen Burnie House is currently closed to the public due to COVID-19). To ensure the safety of their guests, the museum has instituted several mandatory protocols during COVID-19, such as requiring guests to wear face masks in compliance with state policies and only using select entrances and exits throughout the museum. 
While the Patsy Cline Historic House, the childhood home of the iconic American singer, is currently closed due to COVID-19, you can still stop by the outside to pay homage to the country music legend.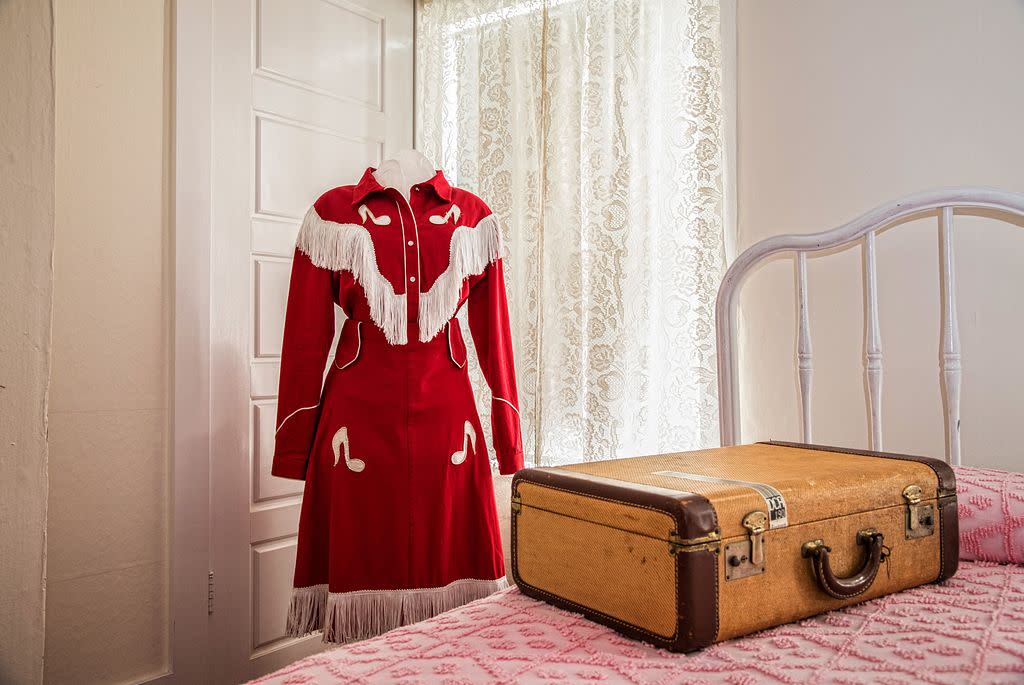 Photo Credit: Robert Harris, @robertharris
If you're feeling nostalgic and need an evening activity that is both safe and entertaining, catch a movie at the Family Drive-In Theatre, about ten miles south of Winchester in Stephens City. 
Depart Winchester for Front Royal, where along the way you can get active on the Jim Barnett Park Disc Golf Course or the Rockland Park Disc Golf Course, both 18-hole disc golf courses that are open to the public. Bring your own discs if this is on your itinerary, and be ready for a little cardio exercise, as these courses are very hilly. 
Take a detour (about ten miles) off Route 522 to visit Shenandoah River State Park. Situated on the South Fork of the Shenandoah River, the park has 5.2 miles of shoreline and over 1,600 acres of pristine mountain landscape. There are more than 15 miles of trails within the park open to hiking, biking, and even horseback riding, as well as primitive campsites and a full-service bathhouse.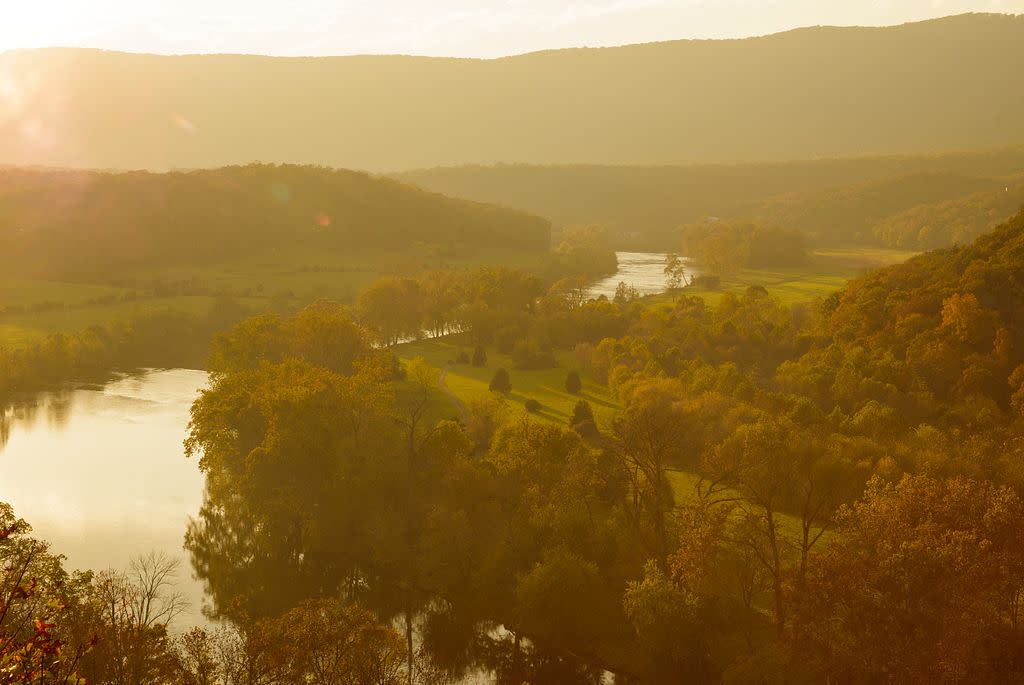 Photo Credit: Tony Hall
Another potential detour is the State Arboretum of Virginia, which has a collection of over 6,000 types of trees and woody shrubs (including a third of the world's pine species) and the largest collection of boxwood cultivars in North America. The grounds are open from dawn to dusk daily and are free to the public.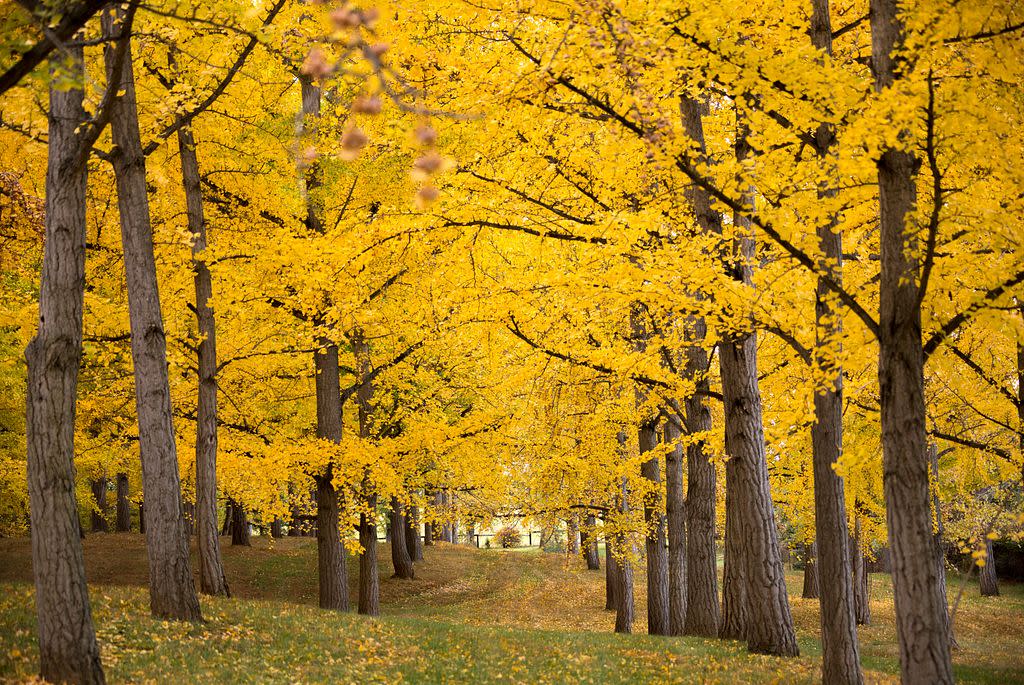 Traveling with kids? If so, Dinosaur Land is a must! This kitschy roadside attraction has been a road trip staple since 1969 and features more than 50 fiberglass dinosaur statues. There is even a king kong statue large enough that you can sit in the hand for a photo op! Before leaving, spend some time perusing the gift shop to bring home some one-of-a-kind souvenirs.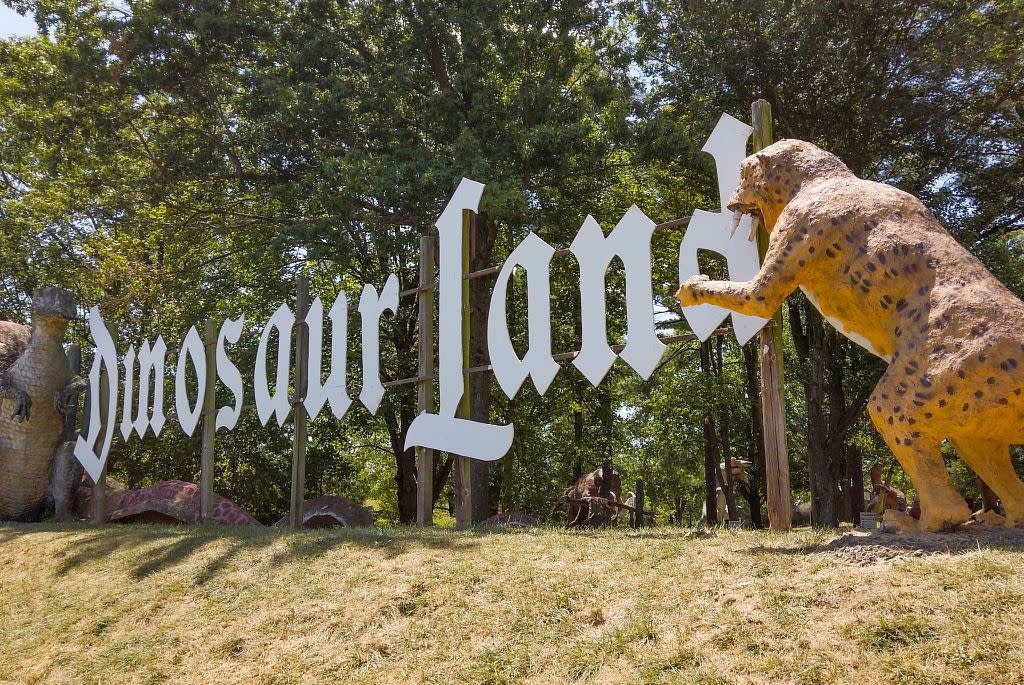 Photo Credit: Chris Cruz, @_chriscruz
Head into Shenandoah National Park at the Front Royal Entrance to Skyline Drive. This section has several popular hikes, like Dickey Ridge, a 5.3-mile hiking trail that starts right off the Front Royal Entrance at the Dickey Ridge Visitor Center. 
You've spent some time exploring Virginia's mountains, but to truly marvel at the Commonwealth's magnificent natural wonders, travel to Skyline Caverns outside of Front Royal. One of Virginia's eight cavern systems open for tours, Skyline Caverns is famous for its Anthodite formations (gorgeous rock formations that resemble colorful flowers). 
Resuming your journey south on Route 522, you'll hit another access point to Shenandoah National Park, the Thornton Gap Entrance, outside of Sperryville. From this entrance, you can reach some of the best trails in Shenandoah, such as Mary's Rock, which runs over one of the most spectacular sections of the Appalachian Trail, Whiteoak Canyon, a trail that features six stunning waterfalls, and Old Rag, Shenandoah's most popular hike (this circuit hike is about nine miles long and is suited for more advanced hikers, so allow plenty of time if you plan on conquering this arduous trail!).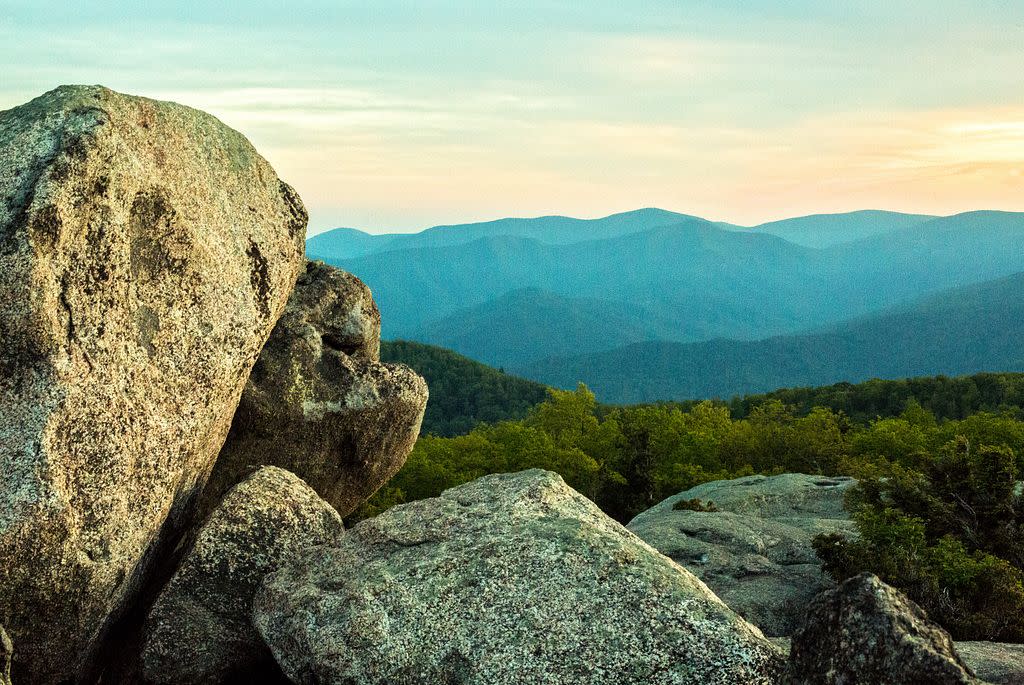 Photo Credit: Nate Dennison
Leave the park and pick up Route 522 until you reach your destination: Culpeper. Spend some time walking around downtown, stopping into a few local shops and enjoying the laid-back vibe of this quaint small town.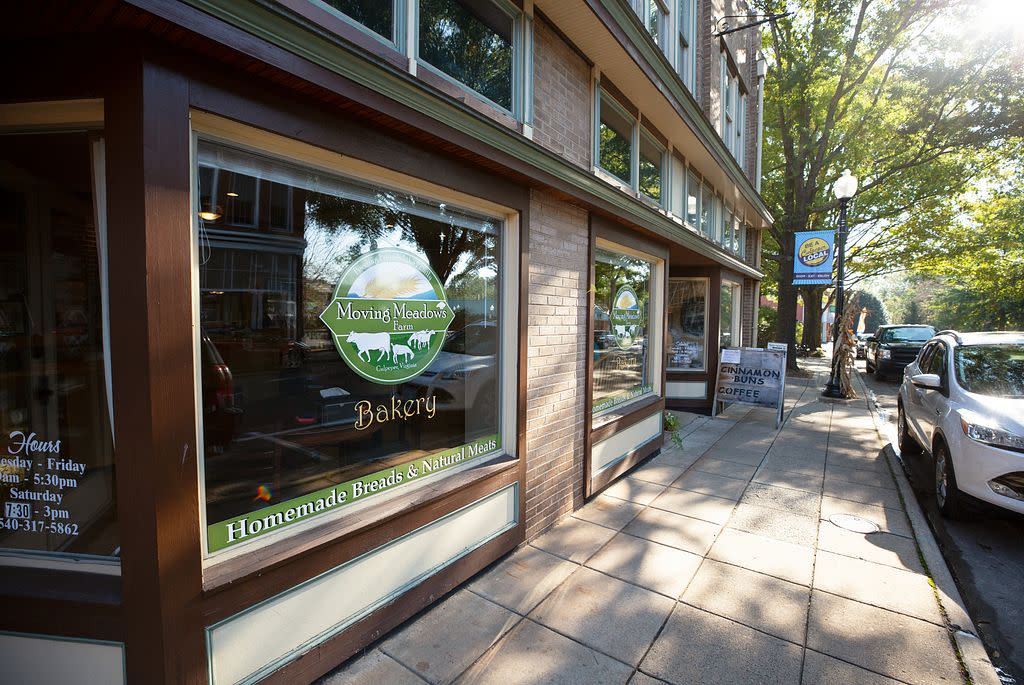 Looking for a once-in-a-lifetime experience while in Culpeper? Book a helicopter tour of the region through Skyline Heli Tours and soar above Culpeper and nearby Charlottesville, getting a bird's eye view of the mountains and valleys below. 
Restaurants, Breweries, Wineries, & More
L'Dees Pancake House—Family-owned and -operated restaurant known for their delicious breakfast fare, but also offering lunch and dinner menus. 
Griffin Tavern—Tavern-style restaurant in an historic building that dates to the 1850s. Outdoor seating available.
Chester Gap Cellars—Picturesque winery offering tastings of their estate-grown Viogner, Merlot, Cabernet Franc, Petit Verdot, Petit Manseng, and several innovative blends.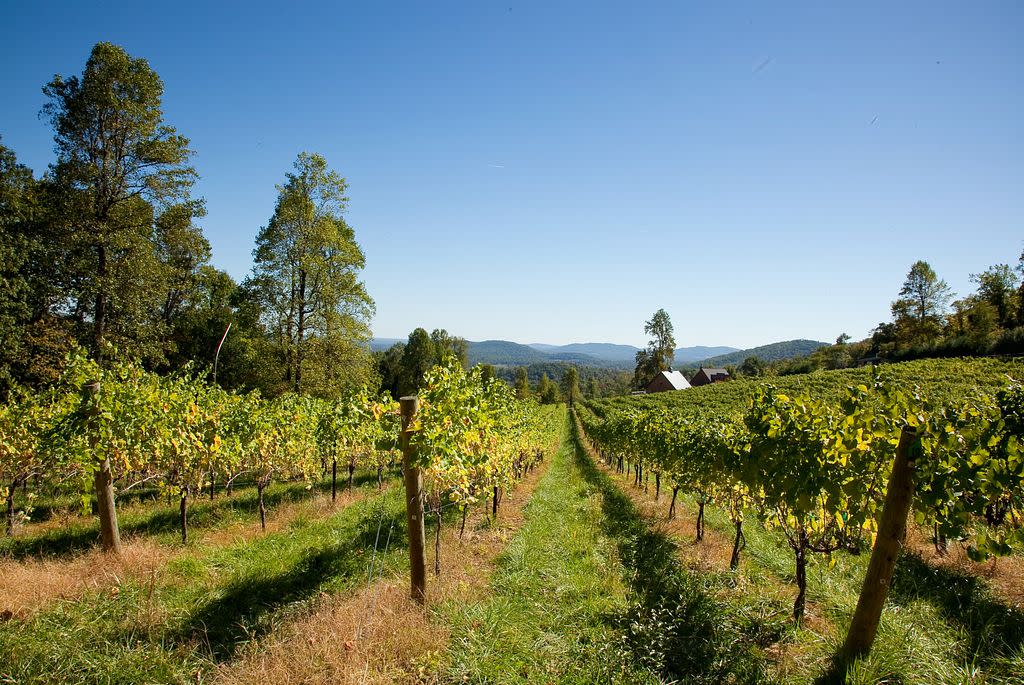 Photo Credit: Bill Crabtree Jr.
The Blue Door Kitchen & Inn—Inn and restaurant located inside an historic schoolhouse; menu features creative dishes made from locally-grown, seasonal ingredients.
Glen Gordon Manor—Winery/Bed & Breakfast overlooking Shenandoah National Park with an outdoor pool and an award-winning on-site restaurant.
Gadino Cellars—Winery in the foothills of the Blue Ridge Mountains near the historic town of Washington.
Old House Vineyards—75-acre farm and vineyard that hosts tastings in a beautifully renovated barn that dates to the 1800s. Offering curbside pickup in addition to wine tastings in compliance with state guidelines.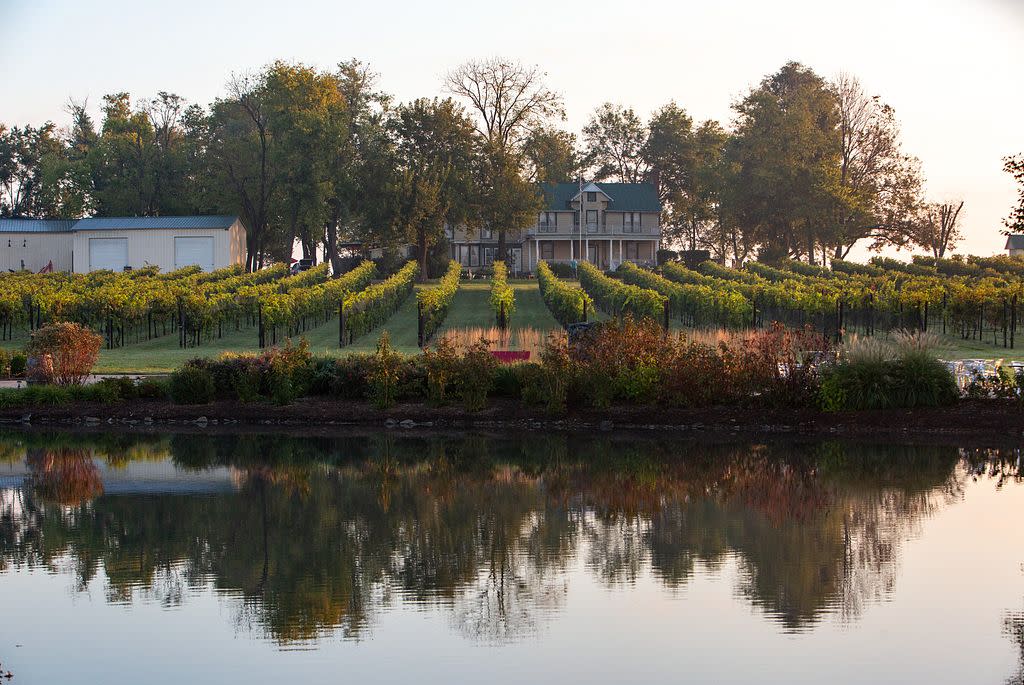 Three Blacksmiths—Upscale Sperryville restaurant crafting a fixed weekly dinner tasting menu out of locally-sourced, seasonal produce and goods. 
Copper Fox Distillery—Distillery in Sperryville that offers self-guided cocktail flights in an outdoor garden space. Curbside pickup available for purchasing bottles. 
18 Grams Coffee Lab—Coffee shop that also serves seasonally-inspired toasts and baked goods.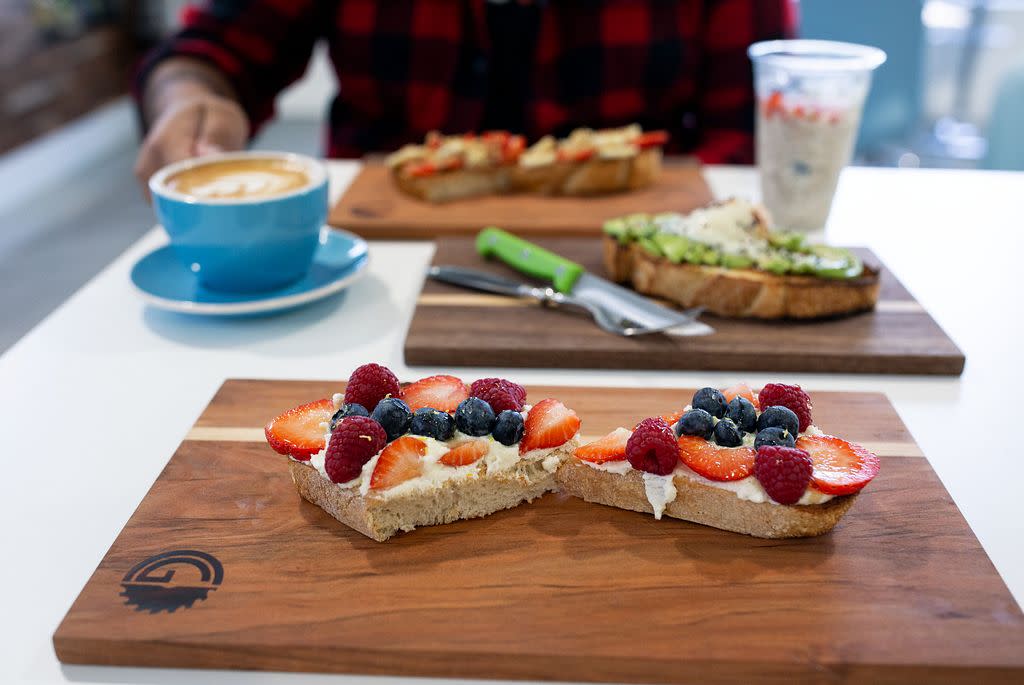 Rappahannock Pizza Kitchen—Sperryville wood-fired pizzeria offering carryout only during COVID-19.
Mountain Run Winery—Family and pet-friendly farm winery in Culpeper crafting wines and ciders.
Belmont Farm Distillery—Moonshine distillery on a 189-acre farm outside of Culpeper. Currently offering tastings and cocktails and curbside pickup, but no tours due to COVID-19.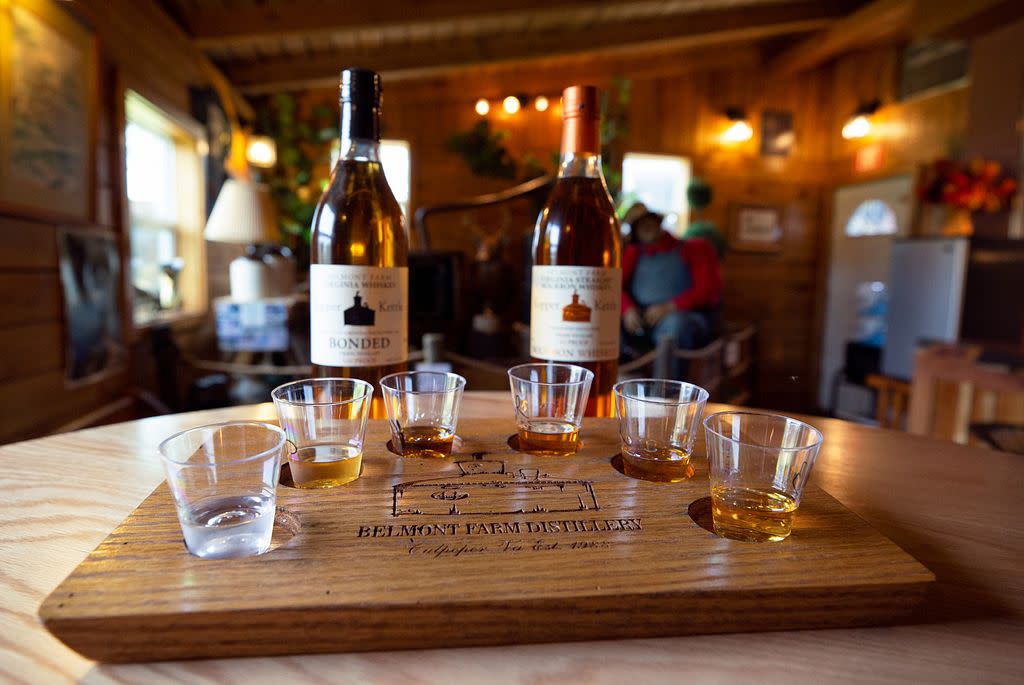 It's about Thyme—Charming cafe serving European country cuisine in a casual old-world setting.
Love's Kitchen—Culpeper restaurant serving New Orleans cuisine. 
Hotels, Resorts, & Other Lodging
Inn at Little Washington—Luxury boutique inn that is also home to a Michelin-star restaurant.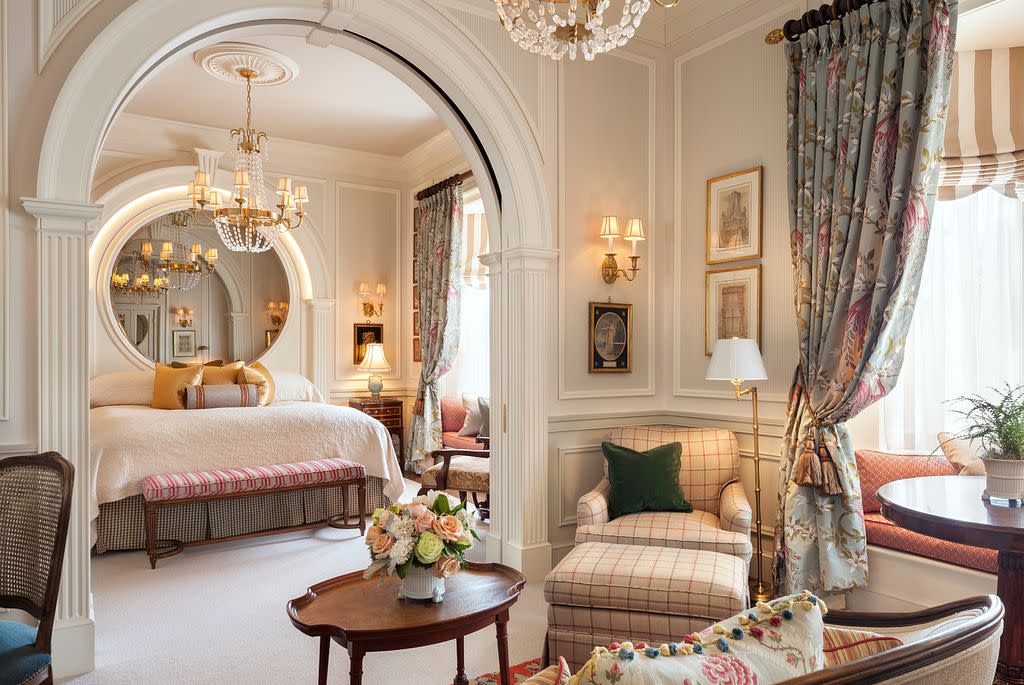 Photo Courtesy of The Inn at Little Washington
The Inn at Mount Vernon Farm—Luxury bed and breakfast on a bucolic farm in the foothills of the Blue Ridge Mountains
L'Auberge Provencale Bed & Breakfast—French-inspired country bed and breakfast in the Shenandoah Valley with an upscale on-site restaurant. 
Photo Credit: Jumping Rocks Photography
Inn at Vaucluse Spring—Accommodations include six guest houses amidst 100 acres in scenic orchard country of the northern Shenandoah Valley. Outdoor pool, pond with natural springs, and on-site restaurant that utilizes ingredients grown on-site for an impressive seasonally-inspired menu.
Thyme Inn—Downtown Culpeper inn with luxury suites with fireplaces, Jacuzzi tubs, and skylights. Located beside their restaurant and market, It's About Thyme and Thyme Market. 
Need more ideas for future road trip adventures? Check out our other WanderLove articles, which will inspire you to get out and explore the open road!