We may be biased, but we think Virginia's parks are some of the most awe-inspiring in the entire country. One of our favorites? Shenandoah National Park. It is only a little over 100 miles long, but in that narrow strip of Virginia wilderness, you'll discover abundant examples of Virginia wildlife, nature, and magnificent mountain views.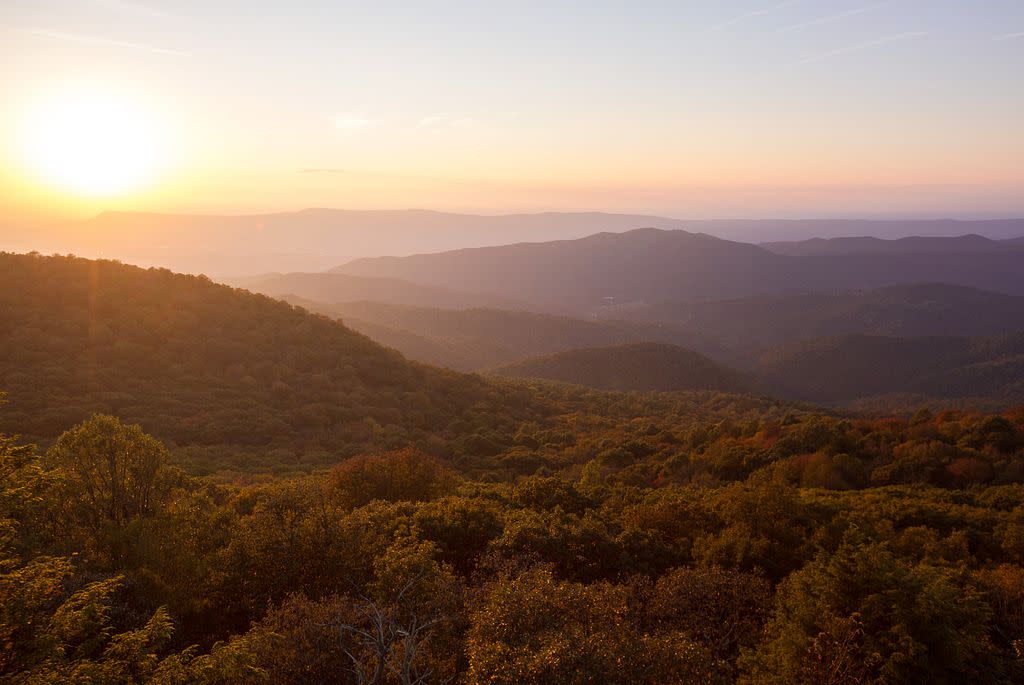 Shenandoah National Park has plenty of outdoor activities for visitors in the way of hiking trails, biking parts of Skyline Drive, and traversing the waterways that wind through the park, but there are many destinations right outside the park's four entrances that add to the beauty and excitement of the area.
We asked Virginia Visitor Centers in the surrounding areas what they suggested for additional entertainment dining, and lodging options. Here are just a few of the hundreds of activities and destinations to keep your Shenandoah National Park trip packed with fun activities, whether you come for a day or a week. To find out which of the four Shenandoah National Park entrances along Skyline Drive is closest to you, use the map at the bottom to plan your trip.
ROCKFISH GAP ENTRANCE
The Skyline Drive Rockfish Gap entrance is located near the intersection of I-64 and U.S. 250. There are many towns and cities within a short drive of the entrance, including Crozet, Charlottesville, Waynesboro, Afton, and Staunton.
Eat At:
Wineries & Breweries:
Things to Do: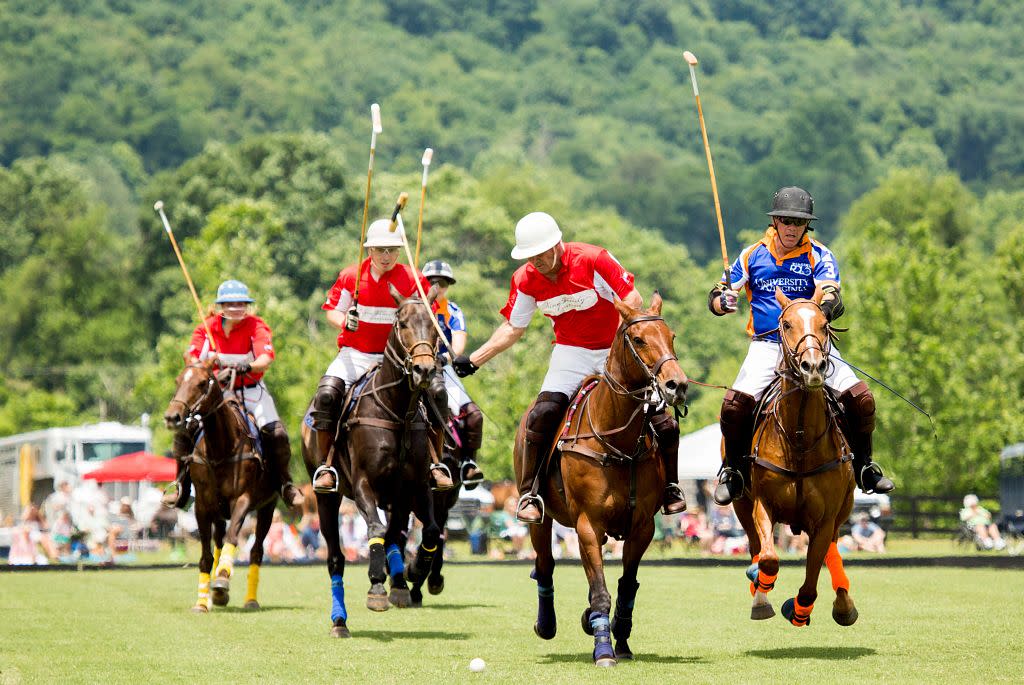 Polo match at King Family Vineyards. photo credit: matthew brown
Stay At: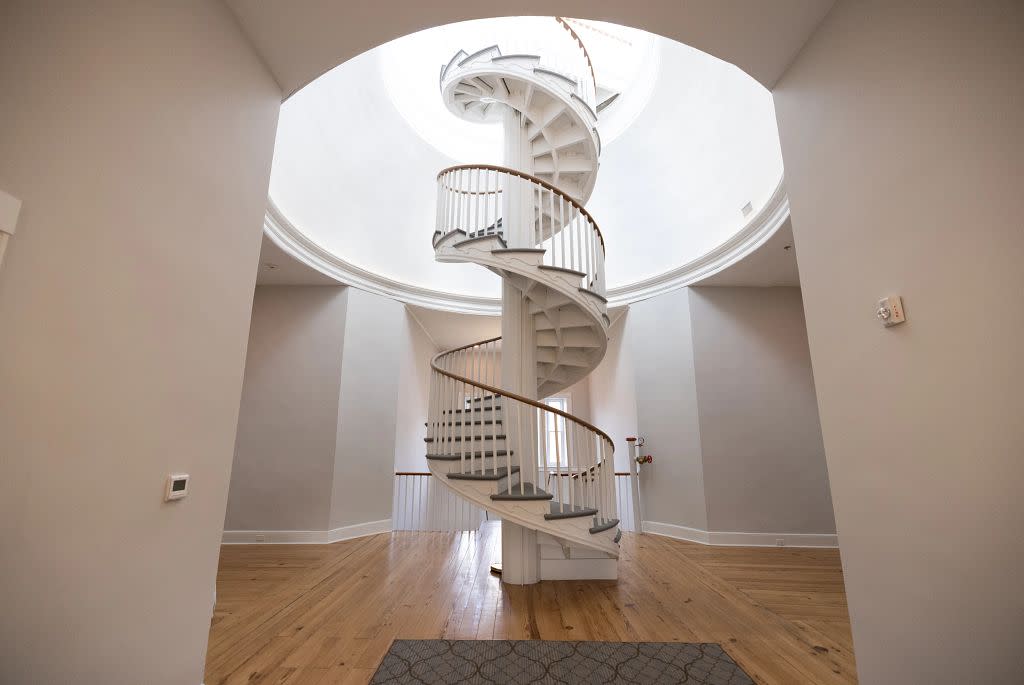 The Blackburn Inn. photo credit: Chad Williams, @echadwilliams
SWIFT RUN GAP ENTRANCE
Moving North from the Rockfish Gap Entrance, the next entry point for the park is the Swift Run Gap Entrance at U.S. 33. This entrance is closest to places like Stanardsville, Elkton, Shenandoah, and Harrisonburg.
Eat At:
Wineries & Breweries: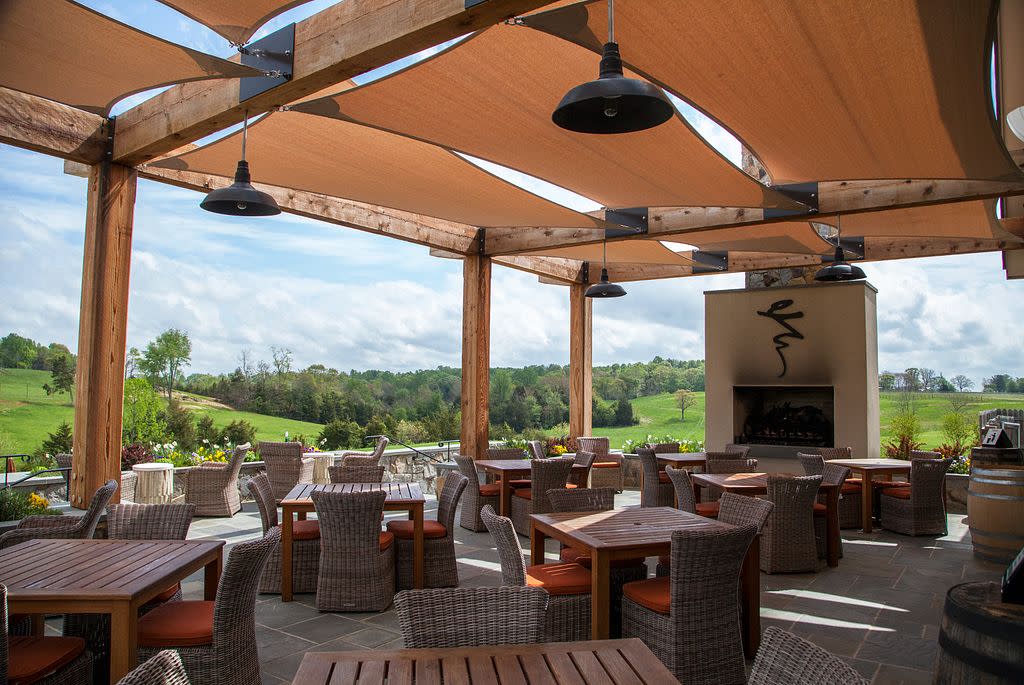 Early Mountain Vineyards Patio
Things to Do:

Massanutten Indoor/Outdoor Waterpark
Stay At:
THORNTON GAP ENTRANCE
Continuing North, you'll get to the Thornton Gap at the intersection of Skyline Drive and U.S. 211. The entrance is close to towns like Luray, Washington, Sperryville, and New Market.
Eat At: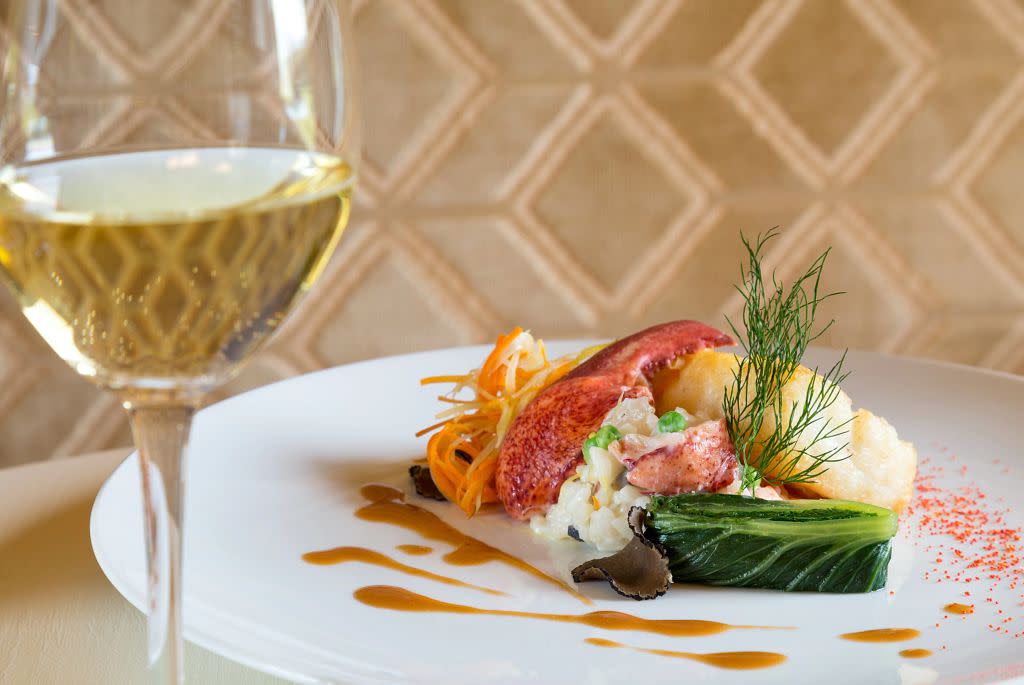 Houndstooth. photo credit: Jumping Rocks Photography, @JUMPINGROCKSPHOTO
Wineries & Breweries:
Things to Do:
Luray Caverns
Stay At:
FRONT ROYAL ENTRANCE
The furthest North entrance, the Front Royal Entrance intersects with U.S. 340 a few miles south of I-66. Only a little over an hour and a half from Washington, D.C. and the Northern Virginia Metro areas, the entrance is nearest to Front Royal, Linden, Winchester, and Middleburg.
Eat At: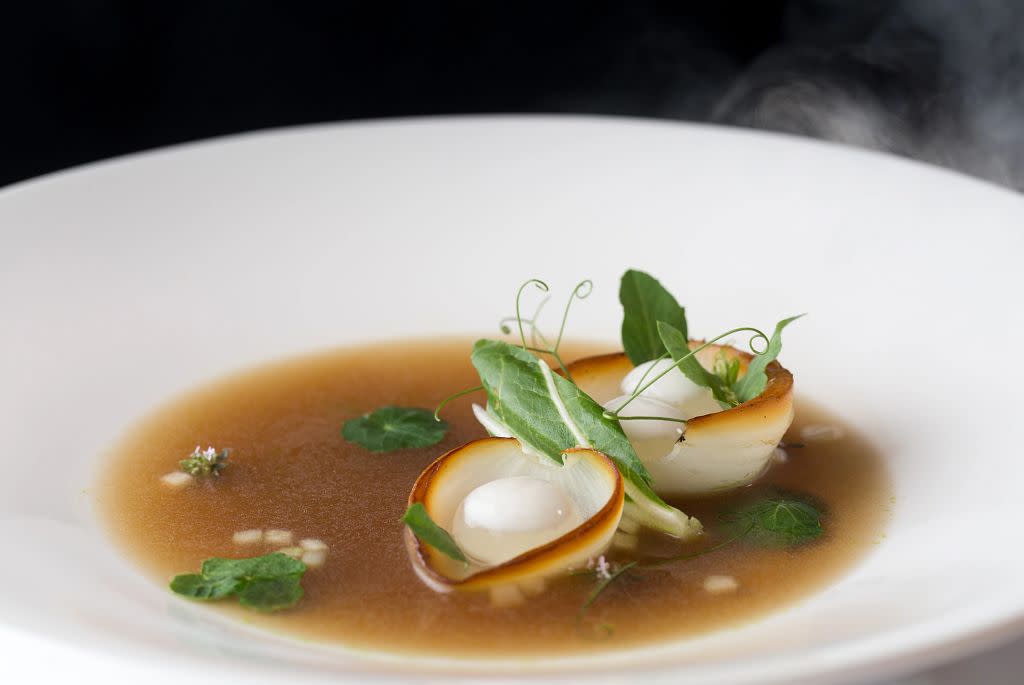 L'Auberge provencale restaurant, photo credit: jumping rocks photography, @jumpingrocksphoto
Wineries & Breweries:
Things to Do: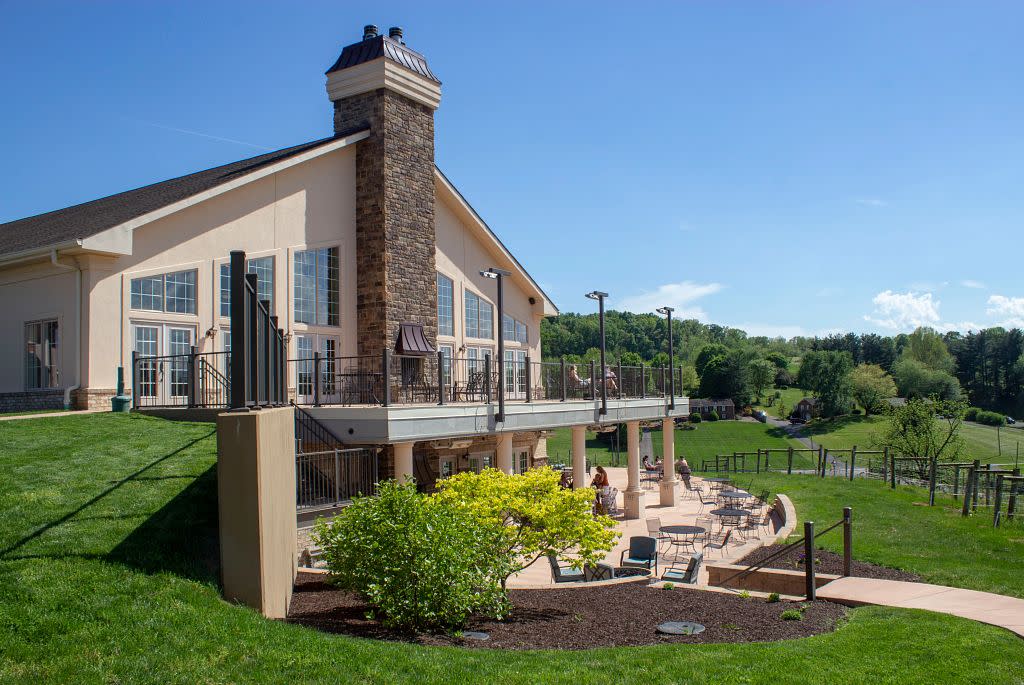 bluestone vineyard & winery. photo credit: emily eby
Stay At: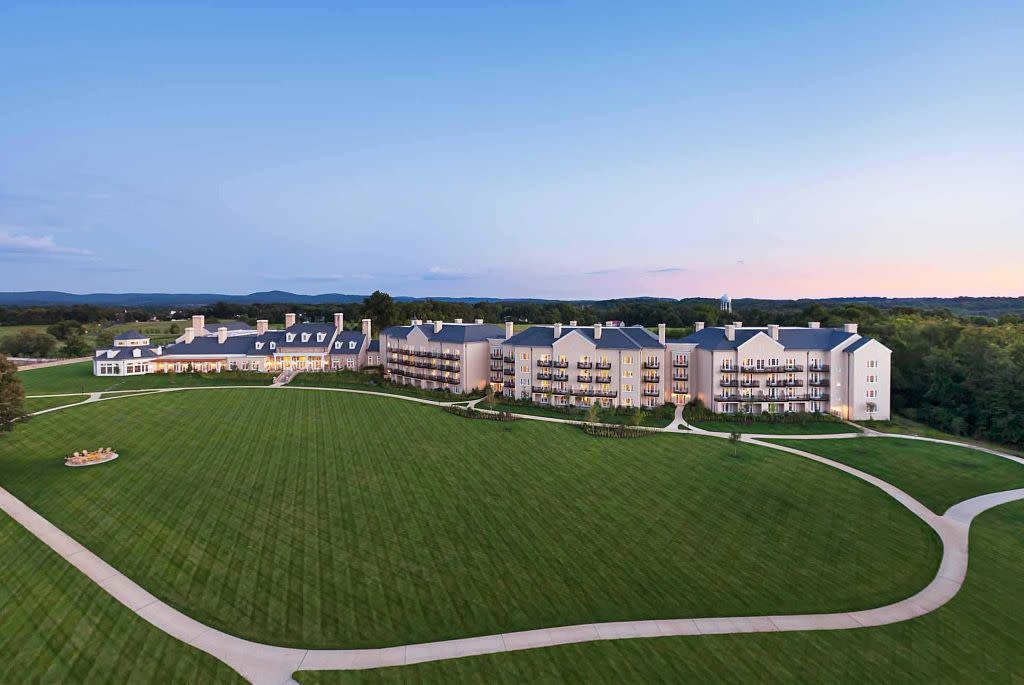 photo courtesy of salamander resort
If you plan to drive from end to end, it takes about 3 hours total to drive the entire length of the park on a clear day. In addition to hiking, you can fill the rest of your time in Shenandoah National Park with a few of these suggestions to ensure you get the most out of your getaway.
Got any more suggestions for things to do around the park entrances? Let us know and share any pictures through our social media channels using #FindYourPark and #LoveVA!