With more than 500 wineries and breweries, Virginia has a rich wine and brewing history and was once home to the nation's first Black-owned winery, Woburn Winery. Despite an increasingly more diverse demographic of wine and beer consumers, today, less than one percent of the wineries and breweries in the nation as well as in Virginia are Black-owned. So, on your next trip to a Virginia winery, brewery, or retail store, consider supporting one of these seven pioneering Black-owned wine and beer companies.
Delaplane Cellars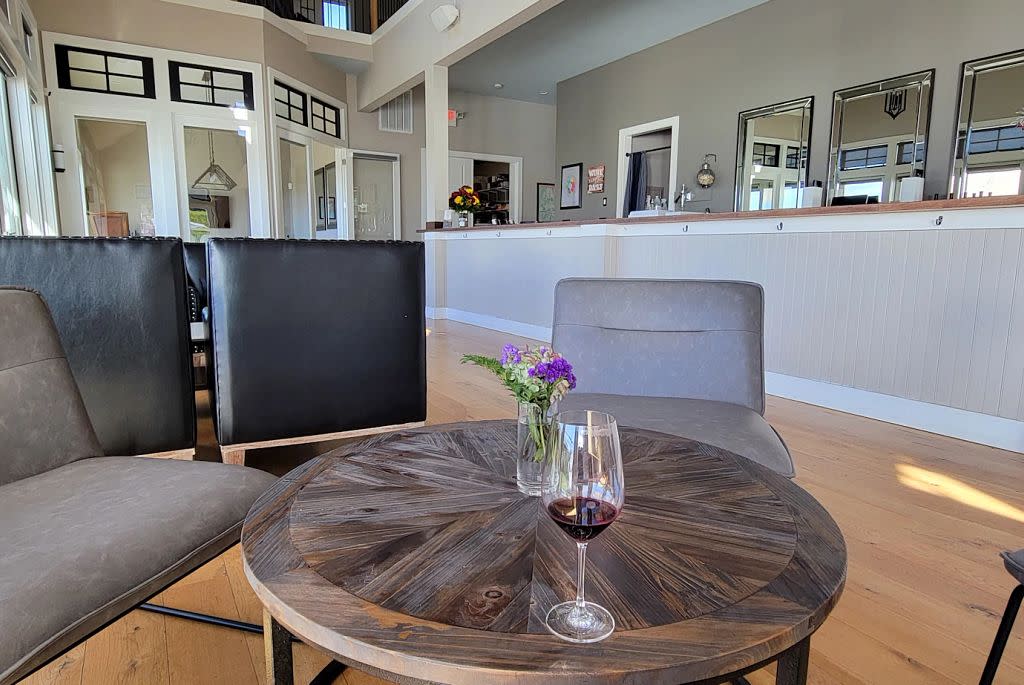 First opening its doors in 2008, Delaplane Cellars was sold in 2019 to its current owners, making it one of only two Black-owned wineries in Virginia. The current owners' vision is to make wine more accessible for people of diverse backgrounds and provide more "edutainment" opportunities for customers.
The award-winning winery is set within a 30-acre estate and is most known for its Bordeaux-style reds, including its signature Adjacency, a red-wine blend containing Cabernet Sauvignon, Cabernet Franc, Petit Verdot, Merlot, and Tannat. On a recent visit to the winery, I enjoyed a glass of the Adjacency as well as the beautiful views.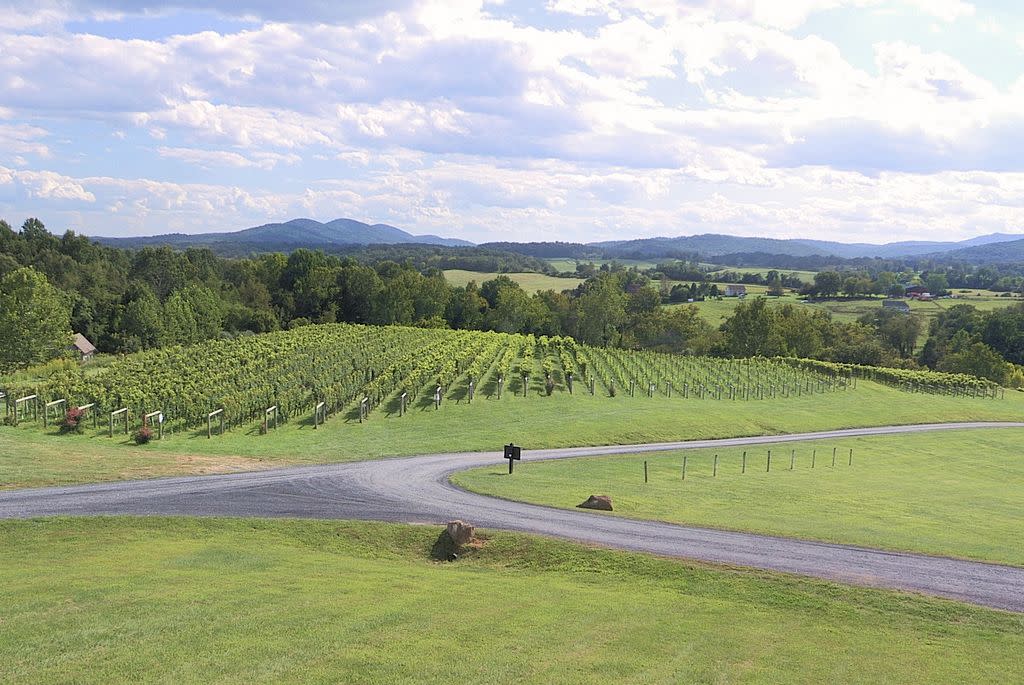 Photo Credit: Eric Weiss
A great place for gatherings and special events, the winery hosts live music events every weekend and has also hosted alfresco wine dinners during summer months since 2014. The alfresco wine dinners are carefully prepared by Chef David Dunlap, whose most recent menu offerings included Jerusalem artichoke and roasted garlic soup, Dijon-crusted Scottish Salmon, and passion fruit and burnt honey custard, all paired with Delaplane Cellars' outstanding wines.
The winery offers a membership, known as the Discoverer's Wine Club, which provides a three-bottle release four times per year, four complimentary wine tastings with each winery visit, discounts on the winery's products, and access to special events such as elevated tastings with wine expert Lisa Christopher. Delaplane Cellars plans to continue expanding its wine education programs such as Wine Undressed and Bordeaux Bold to help educate the public about winemaking.
Preston Ridge Winery   
Preston Ridge Winery was established by Lawrence and Lois Penn in 2010, seven years after Lawrence Penn began creating homemade wines for family and friends. After experimenting and developing an eclectic menu of wines, the couple felt a strong calling to open the winery in Southern Virginia. The company is known for its winemaking and home brewing kits as well as weekly wine tastings paired with delicious cheeses, dips, and gourmet items. Preston Ridge offers a range of red and white wines for purchase and sampling at the winery's quaint wine bar. Though temporarily closed due to the pandemic, the winery plans to reopen for the 2023 season.
Fifty Leven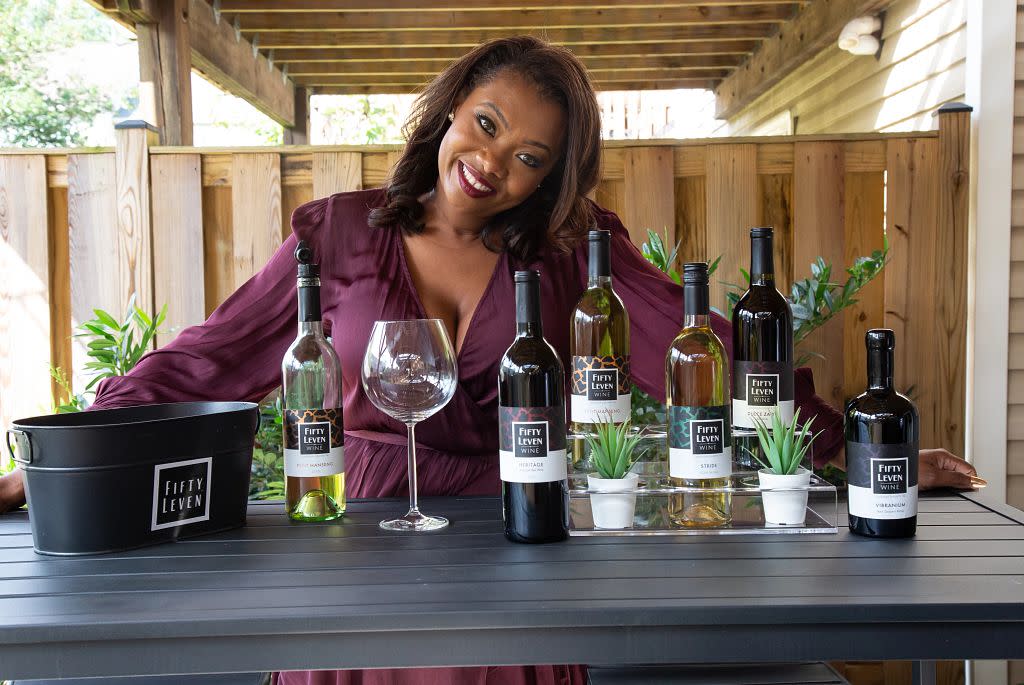 Online wine retailer Fifty Leven is the first Black-owned wine company in Loudoun County, Virginia, and the company's name derives from a Black American colloquialism that means abundance. Kindra Dionne created the company in early 2021 after noticing that people of color at networking events she attended didn't drink all of the table wine. After delving deeper into her observations, she discovered that people of color often have a different palate and sensitivity to acid levels and tannins in conventional wine, so she sought to create blends that would appeal to a larger demographic.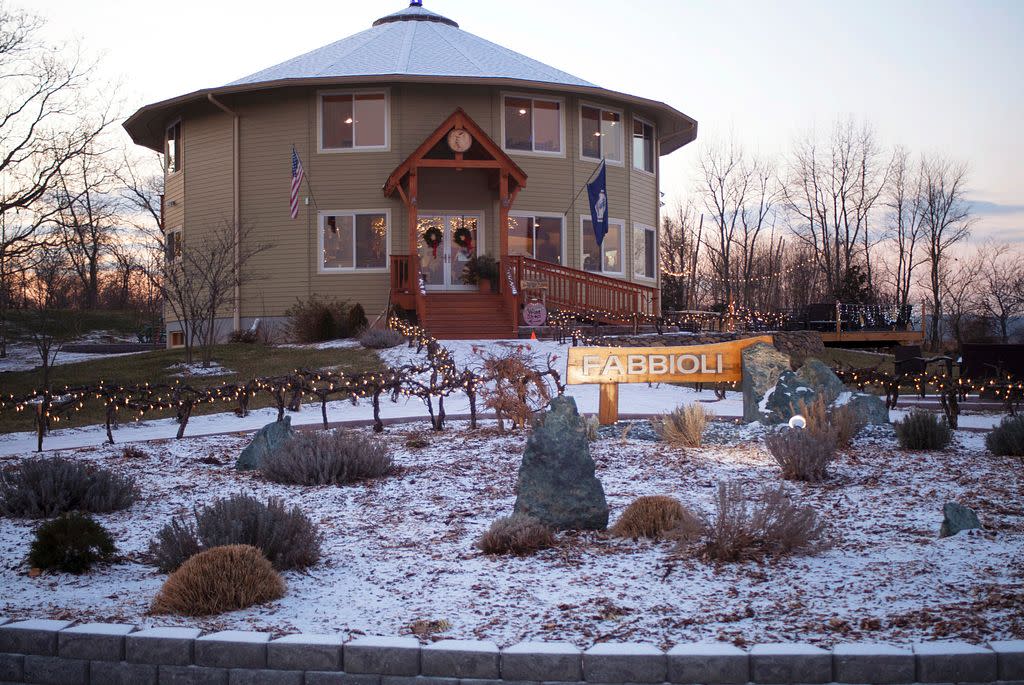 Dionne has partnered with veteran Loudoun winemaker Fabbioli Cellars to create a collection of five wines that are each dedicated to a period of her life. Two of the wines in the collection are Dulce Zaiya, a dry and slightly sweet wine named after her daughter, and Vibranium, a red dessert wine that symbolizes strength, power, and encouragement. In the future, Dionne plans to add additional varietals to the collection.
Shoe Crazy Wine
Richmond-based private label wine and distribution company, Shoe Crazy Wine, works with sustainable vineyards in California to develop a collection of blended wines, which are sold in retailers across the mid-Atlantic and southeastern states. Founder Gwen Hurt had a passion for winemaking that she pursued as a hobby initially. After being laid off from a job in 2013 and recovering from a car accident, she created the company, which she runs with her daughter Brittny. She named the company after her other passion—shoes. The company's products range from the traditional Cabernet Sauvignon to the fruity Naked Strawberry Passion Sangria.
RichWine RVA
Founded in 2019 by Kristen Gardner Beal and Lance Lemon, RichWine is an online wine retailer offering same-day delivery in the greater Richmond area and shipping across Virginia. The company is committed to selling only the highest quality wines, many of which are organic, biodynamic, and sustainable wines from Virginia and around the world. Roughly 25 percent of the company's selection is comprised of American wines, while 75 percent are international labels.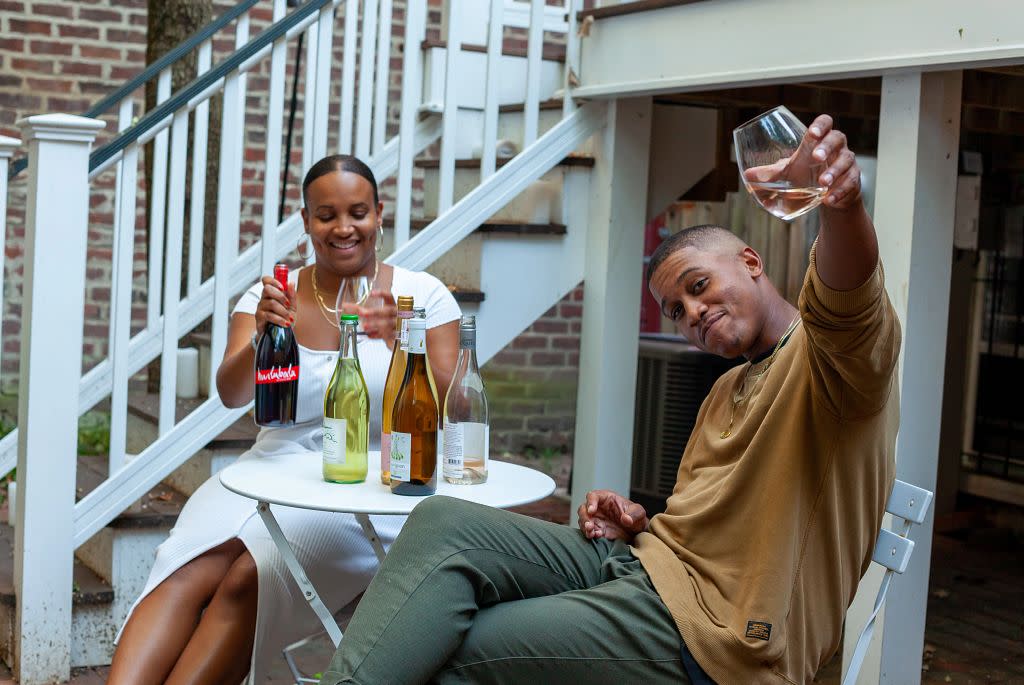 Photo Credit: Ellen Harvey, @bucher
With nearly 350 wine labels in its catalog, the company's RichWine Monthly subscription program is a convenient option for local wine lovers to discover a variety of wines they would not likely find at traditional retailers. The monthly subscription provides four expert-selected bottles of wine, tasting and pairing notes, and free delivery within Richmond's city limits. Beal and Lemon have a goal to open a physical location in the Richmond area in order to offer a place where clients can gather, enjoy wine, shop in person, and attend wine tastings and other wine-related events and programs they host.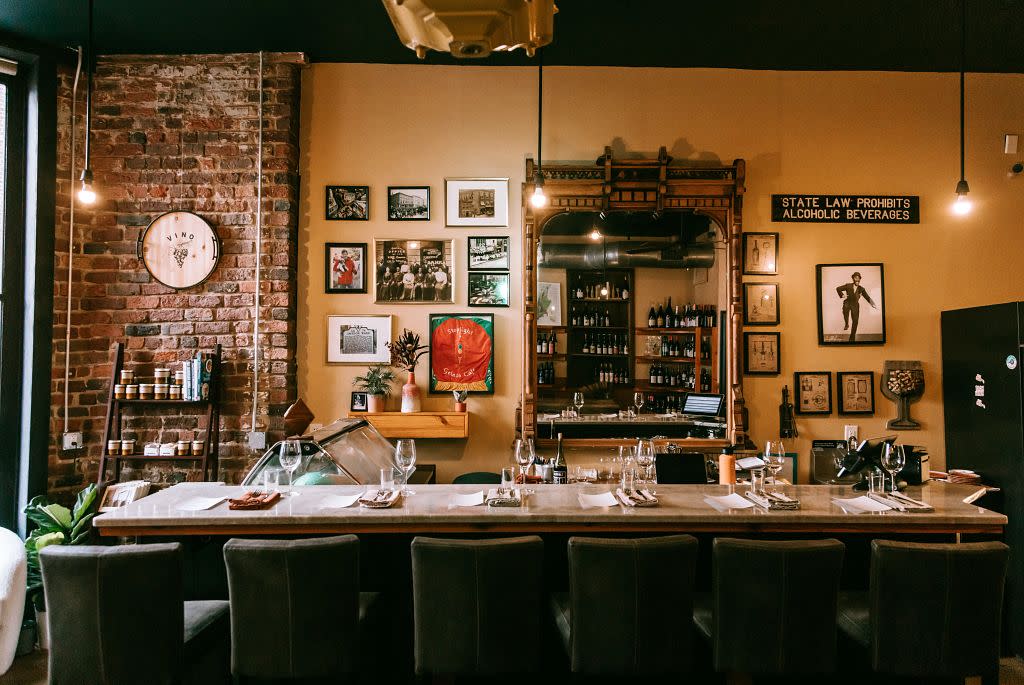 In addition to the online offerings, Lance Lemon opened Penny's Wine Shop in Richmond's historic Jackson Ward neighborhood, which carries a curated selection of natural, organic, and low intervention wines, including some from Virginia winemakers. After browsing wines, visitors can open a bottle and pair with small bite plates such as charcuterie, locally sourced breads, and oysters.
1865 Brewing Company
Located within minutes of Fort Monroe, the historic landing point of the first Africans in the U.S. in 1619, 1865 Brewing Company is the first Black-owned brewery in Hampton Roads, Virginia. The brewery's name honors 1865, the year in which the 13th Amendment was ratified, and its tagline is "Freedom Starts Here."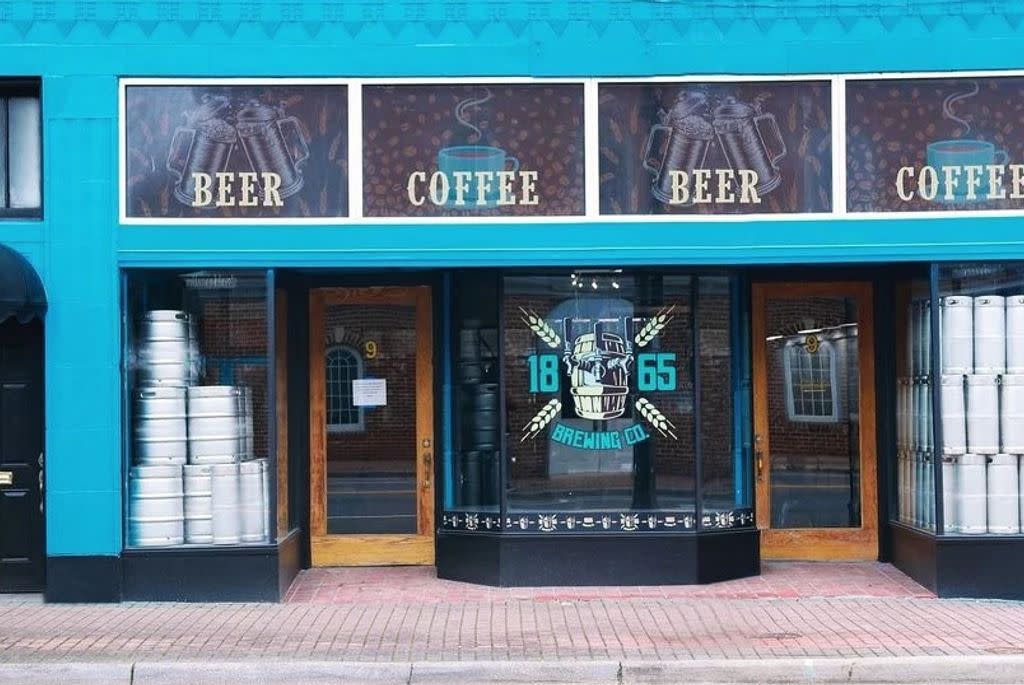 Photo Credit: 1865 Brewing, @1865_brewery
The brewery has 12 brews on tap, including the 1865 Freedom Ale, which was the first beer the company produced in its beerhouse. In addition to selling beer, the brewery also offers a nice selection of gourmet coffee, pastries, desserts, flatbreads, and non-alcoholic beverages and has an upstairs lounge that is used for special events. Based on the tremendous support since its opening this summer, owners William Comer II and Rodney Malone hope to scale the company to national distribution in the future.
Negus Brewing Company
Negus Brewing Company is an Alexandria-based brewery founded in 2018 that offers beverages with a unique African heritage. Negus, which means king or leader in the Amharic language of Ethiopia, has three flagship brews made in-house: Premium Craft Lager, Addis Teff Amber Ale, and Mama's Authentic Honey Tej. The company's Premium Craft Lager is an Ethiopian-style lager. The Addis Teff Amber Ale is a derivative of African "Tella" beer, a traditional beer made of barley, sometimes teff, spices, and buckthorn—which is similar to hops. Mama's Authentic Honey Tej—an Ethiopian honey wine—is made from a hops-like herb called Gesho and 100 percent raw honey.
The company has a goal to expand its current distribution from smaller retailers to larger chain stores as well as offer a monthly subscription of its products. Though closed to the public due to the pandemic, the company plans to reopen its tap room and restaurant in the spring of 2022.
Looking to support more Black- and Latino-owned local businesses? Check out these other Stand for LOVE articles!