Made up of nine independent cities along Virginia's coast, Hampton Roads is home to over 1.8 million people and draws visitors to the state year after year. The area is a melting pot of different cultures, interests and communities resulting is a variety of modern, art-driven areas and cool neighborhoods to explore. You can expect hip, local breweries, mouthwatering culinary scenes, and bright art districts boasting colorful murals and other creative projects. Read on for three awesome trendy neighborhoods in Hampton Roads.
Virginia Beach ViBe District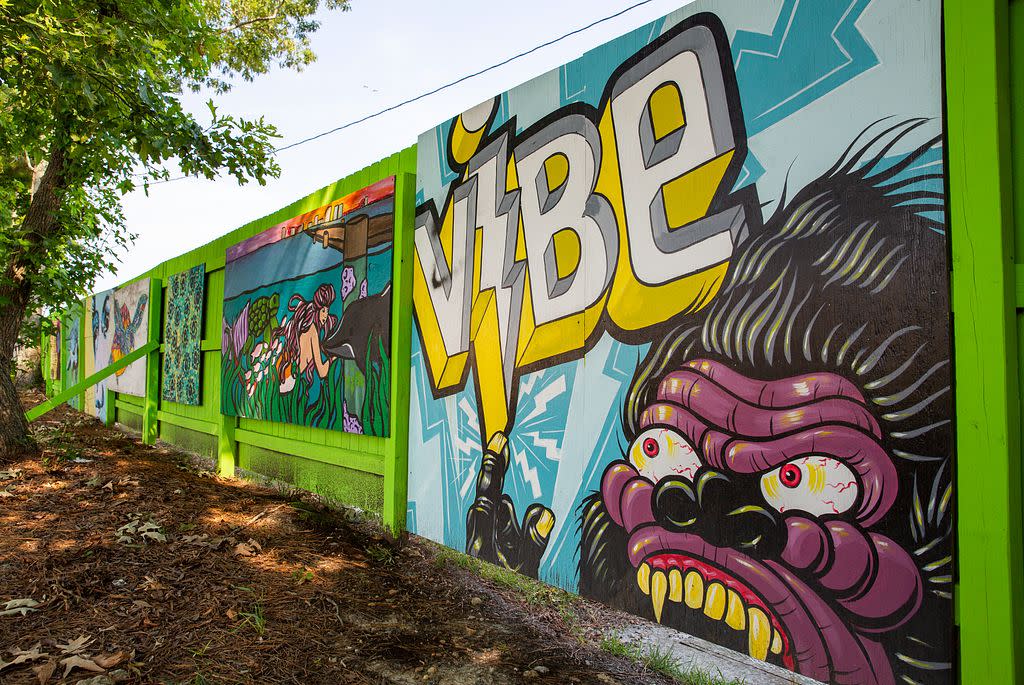 Located right off the Virginia Beach Oceanfront, you will find one of the most vibrant and cultural hubs in all of Hampton Roads- the ViBe District. What started as a simple farmer's market has blossomed into a community of makers, roasters, artists, and more all set out to create a space where creativity is king and all are welcome. Walking through the streets you feel alive with all the colors and energy this area offers, not to mention the extra perk from the plethora of coffee shops.
Experience the Art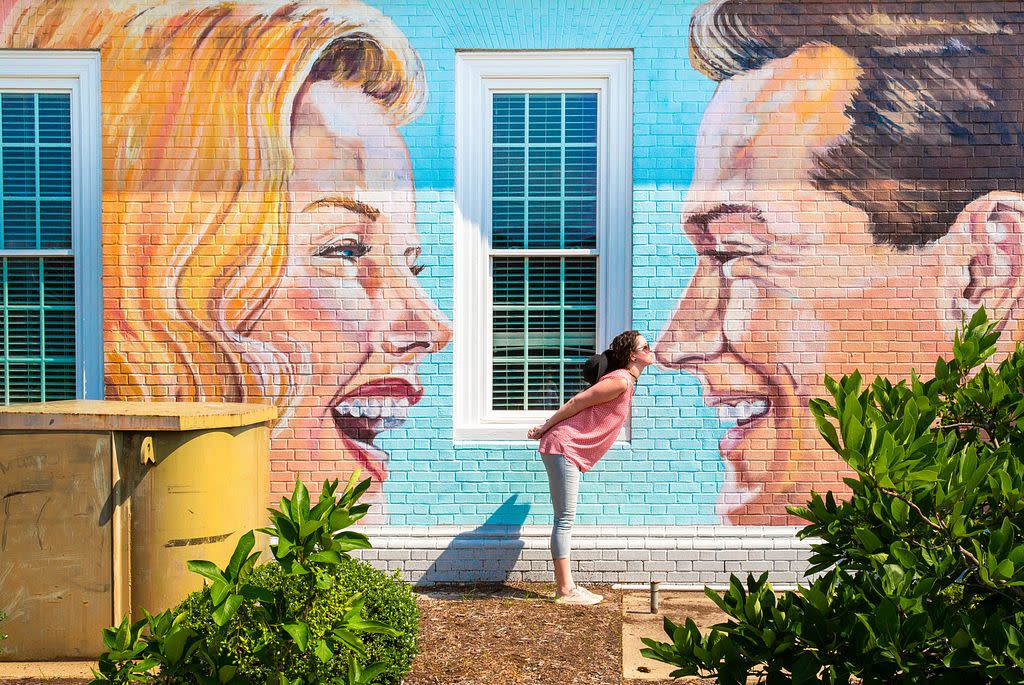 Murals & other community art initiatives - All around the neighborhood you will find beautiful murals, sculptures and outdoor art created by a wide variety of artists, each with their own story and perspective. Be sure to look out for sculpture installations, community fence murals, sidewalk art & creative crosswalks, and even decked out parking meters.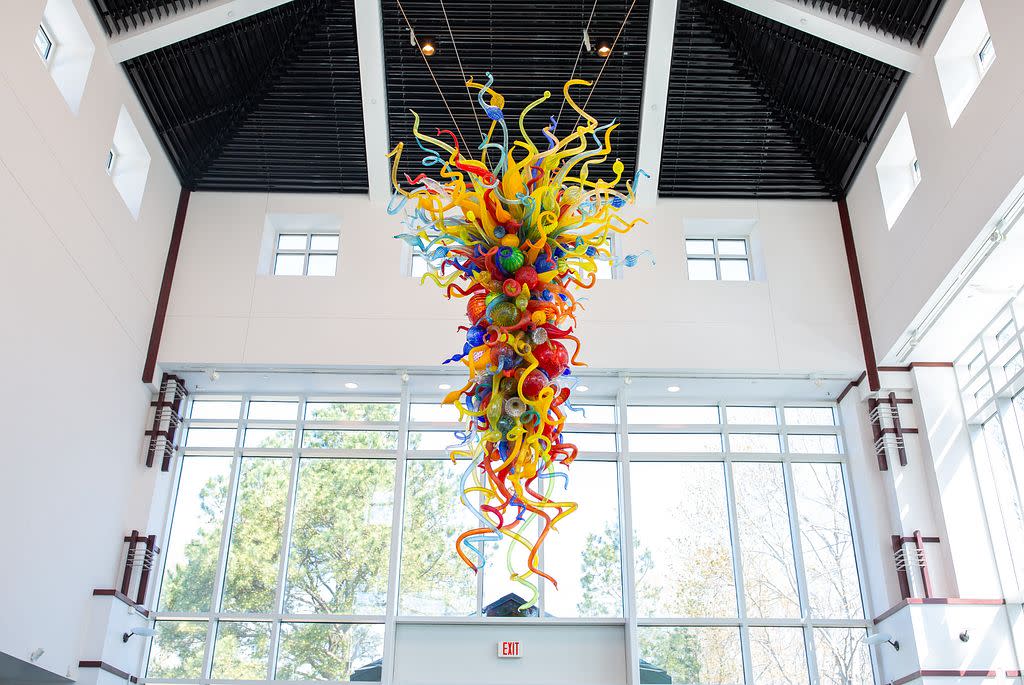 Moca Virginia Museum of Contemporary Art- Focused on art as a means to bring us all together, the heart of Moca lies in art, community and compassion.With an ever-changing rotation of artists and exhibitions, there is always something new and beautiful to see at Moca.
Eat
Baby Izakaya- A  trendy and modern establishment focused on Japanese culture with their own creative twists.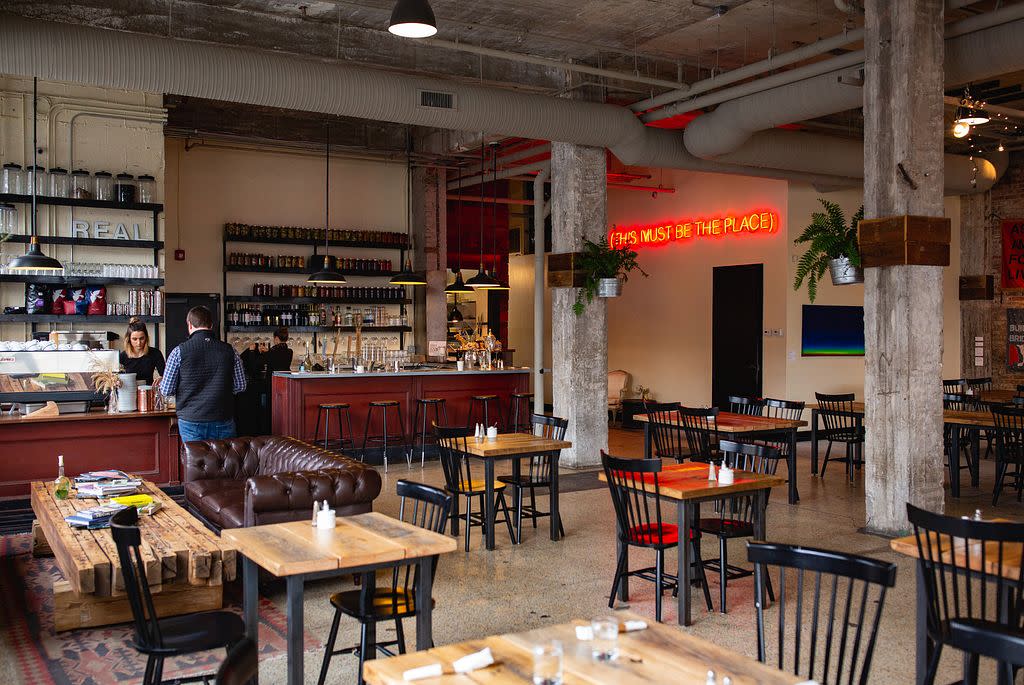 Commune- A true farm-to-table restaurant, the menu at Commune is focused on using only the best, most cared-for ingredients in an inviting, casual atmosphere.
Barrel 17- The ultimate burger bar, Barrel 17 prides themselves on their award-winning burgers and their laid-back, local vibe.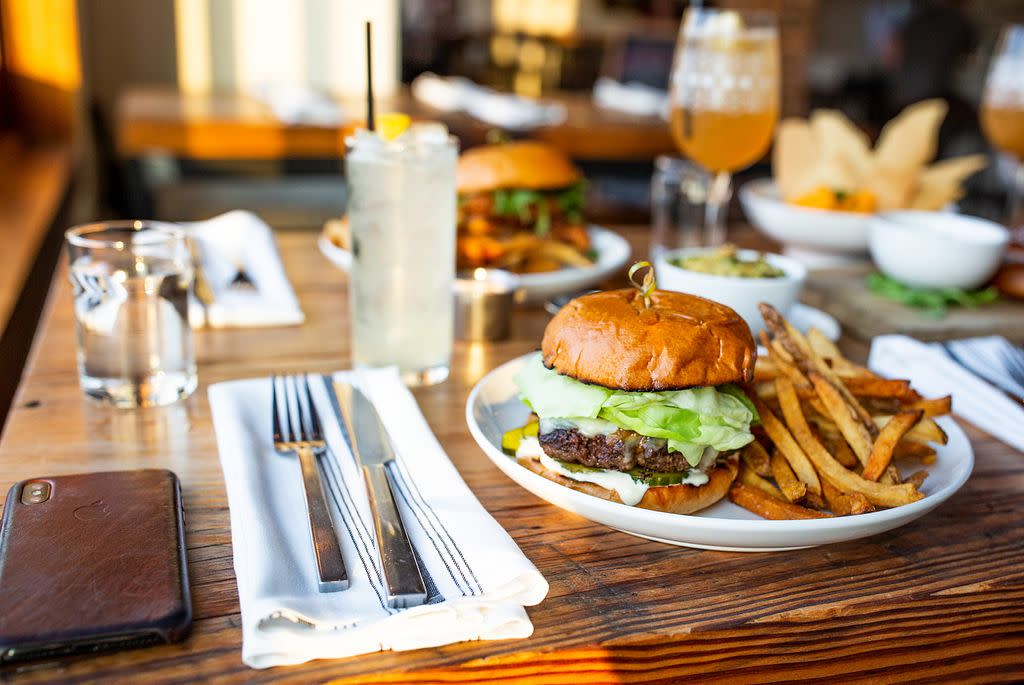 Esoteric- Charming and beautifully under-designed, Esoteric is a locally owned restaurant focused on the art of food, beverage, and conversation- all in one place.
Hearth Wood Fired Cuisine & Craft Beer- New American, wood-fired cuisine and craft beer in a cozy setting.
Prosperity Kitchen and Pantry- From the owner of Commune, this creative bakery serves up more than sweets with a wide range of homemade pizza on the menu as well!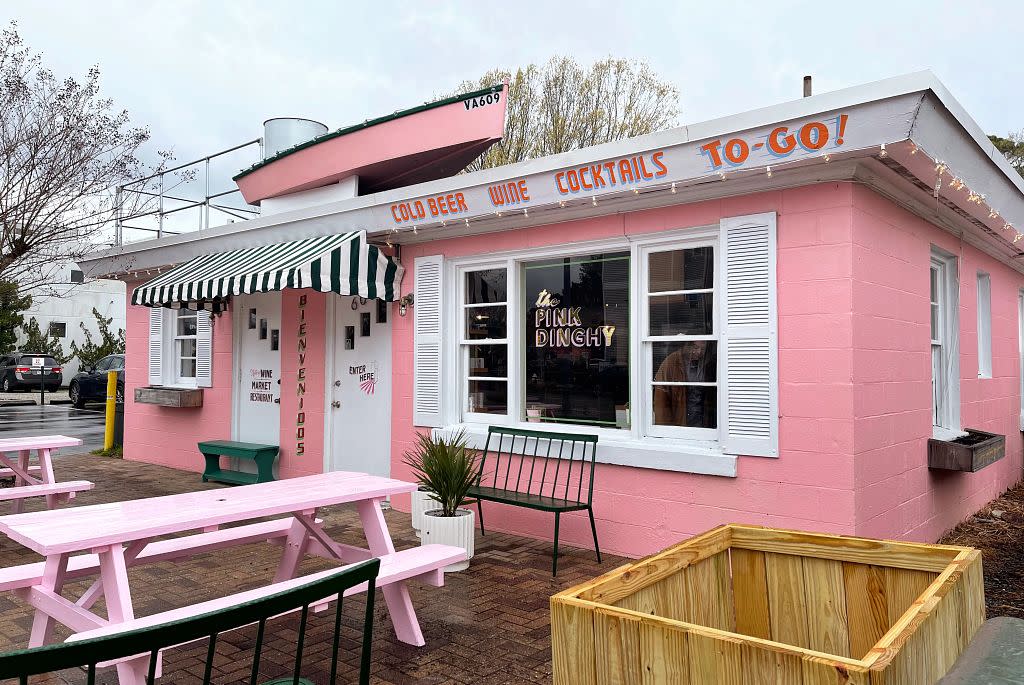 The Pink Dinghy- Funky and unique, this tiny spot offers thoughtful small plates and modern cocktails with a tropical flare to the backdrop of fresh music and unmistakable pink walls.
Lolly's Creamery- An unbelievably charming ice cream spot founded by a father and son duo.
Drink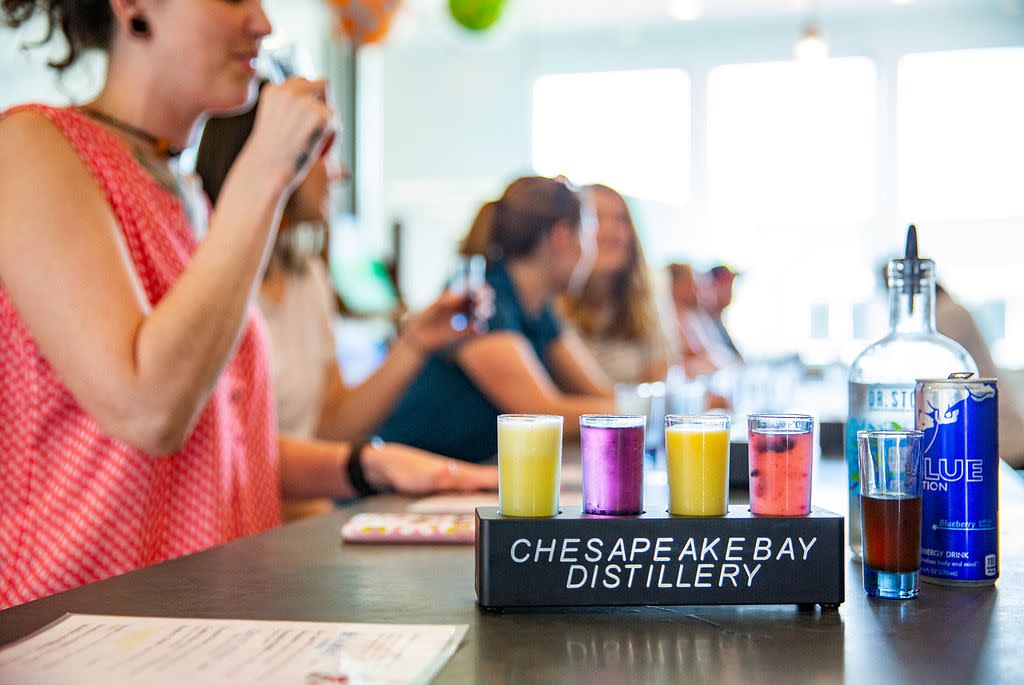 Chesapeake Bay Distillery- Stop into Chesapeake Bay Distillery for a taste of their very own vodkas, tequilas, rums, whiskey, and liqueurs- they have delicious, creative concoctions for tasting as well.
Vibrant Shore Brewing- At Vibrant Shore Brewing, you will find an arts-inspired taproom and plenty of tasty beers on draft inspired by their very own creative, local community.
Checkout these cool neighboring breweries as well (technically outside of the ViBe District but a great add on in walking distance):
The Bunker Brewpub (nearby)- A restaurant and brewpub started by local brewery Young Veterans with an awesome menu and creative beers brewed in house.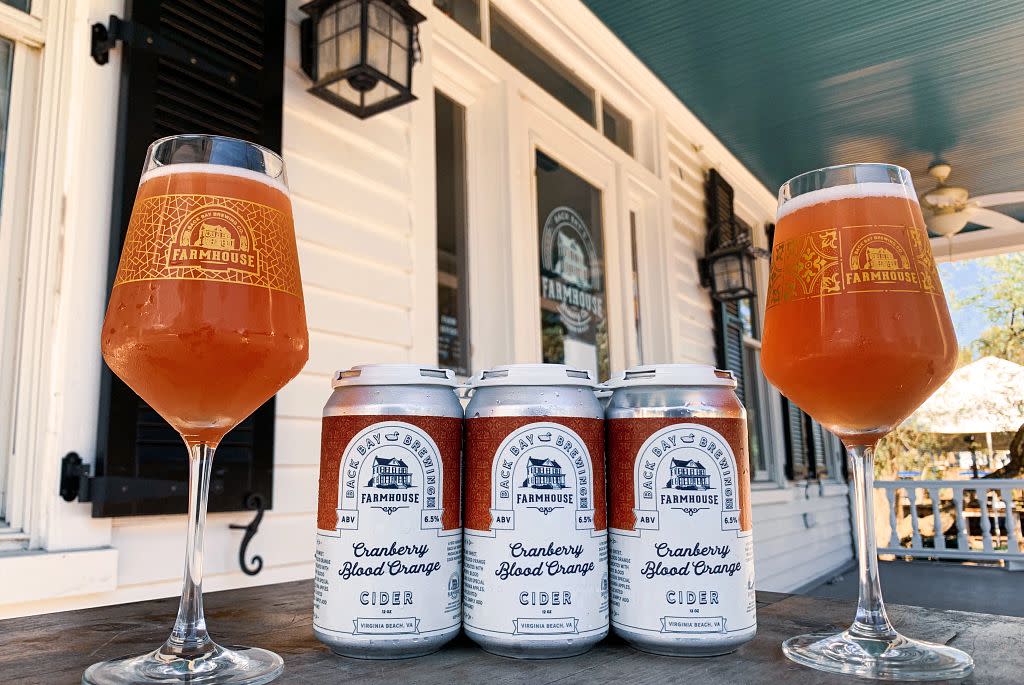 Back Bay Brewing Co. (nearby)-  A laid back brewery with a truly local vibe and delicious brews.
Get Coffee!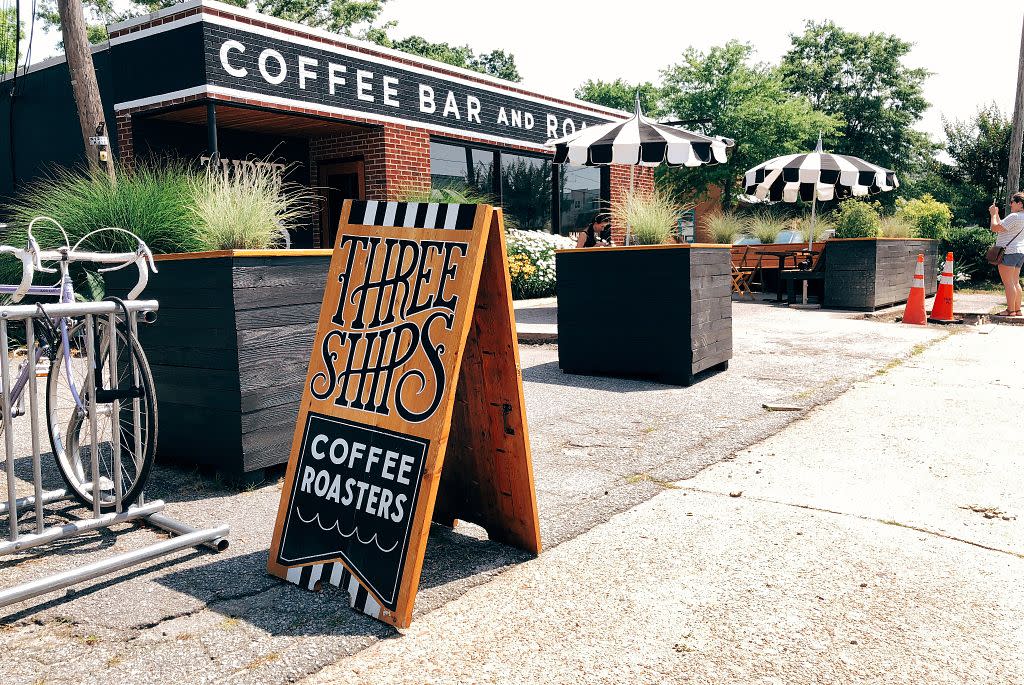 Three Ships Coffee- The neighborhood's original coffee roasters, Three Ships is a must. Stylish interior and exterior paired with tasty, strong local coffee.
Fathom Coffee- Charming craft coffee spot selling delicious fresh coffee as well as grounds to-go in vacuum-sealed mason jars.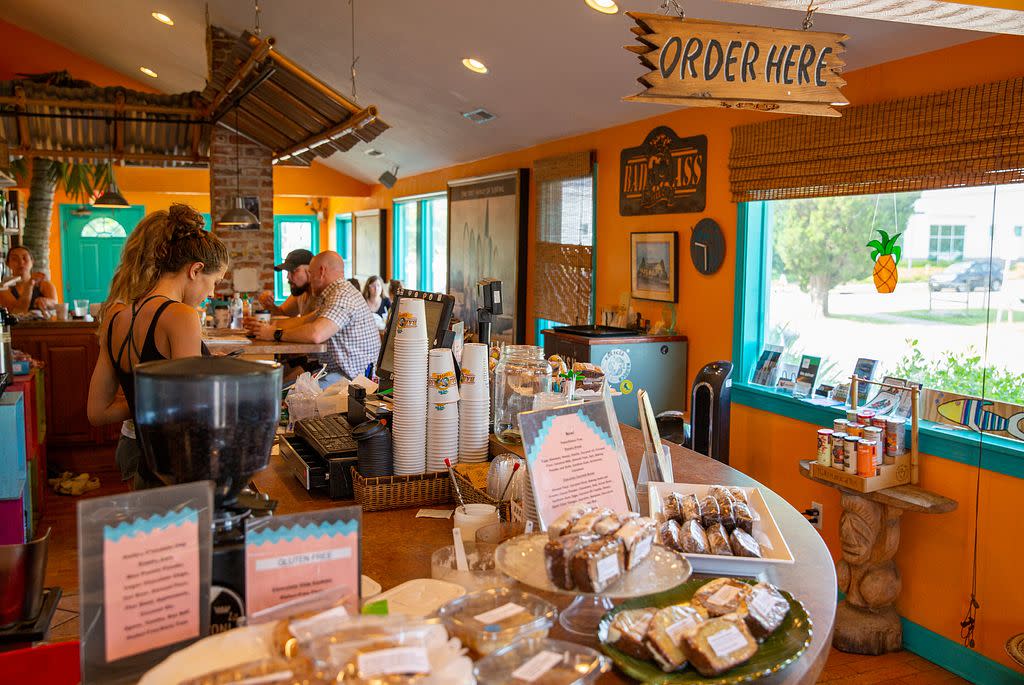 Bad Ass Coffee- A funky Hawaiian coffee chain serving up unique drink options.
Check out Cool Local Shops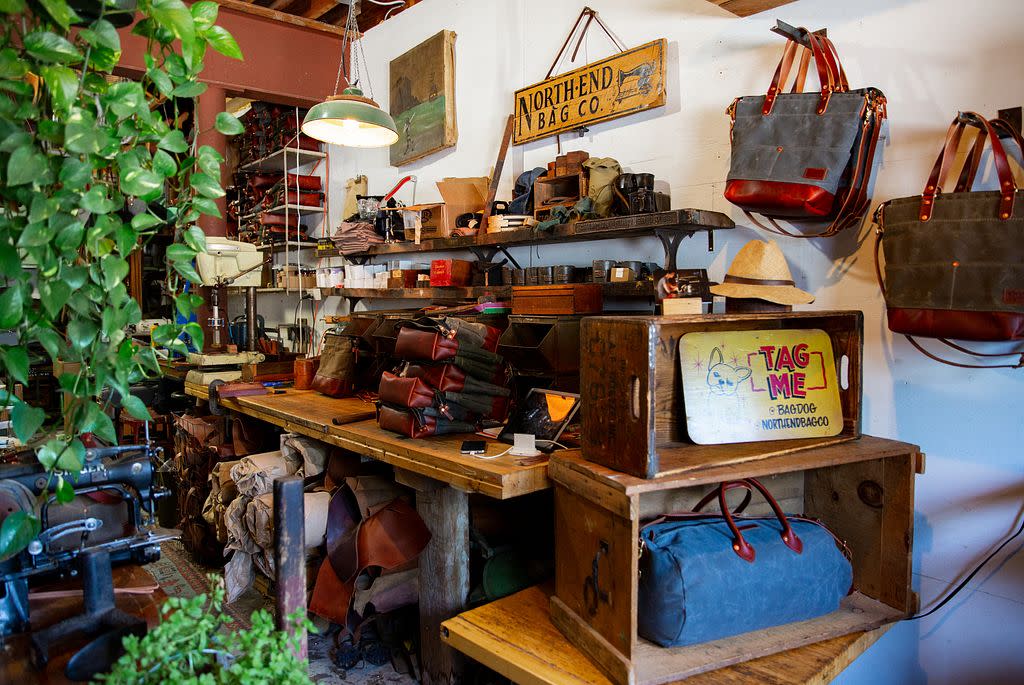 North End Bag Co.- Handcrafted leather and canvas bags and accessories since 2012. All production happens right there in the shop so be sure to stop by and catch a glimpse of how these beauties are made.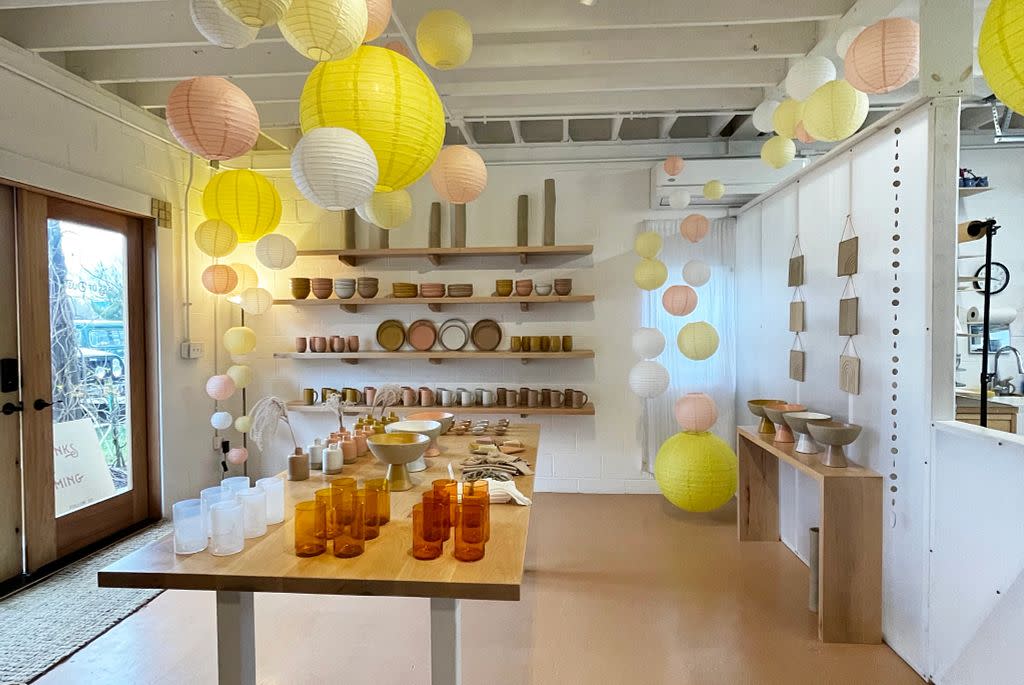 Jars of Dust- Right around the corner from North End Bag Co, you will find this incredibly charming shop selling handcrafted ceramics- also made on site.
Pixelated Boutique- Clean and pretty, Pixelated Boutique is a modern lifestyle shop for girls and women.
17th Street Marketplace- A retail and consignment space selling a variety of local art and more!
Ghent- Norfolk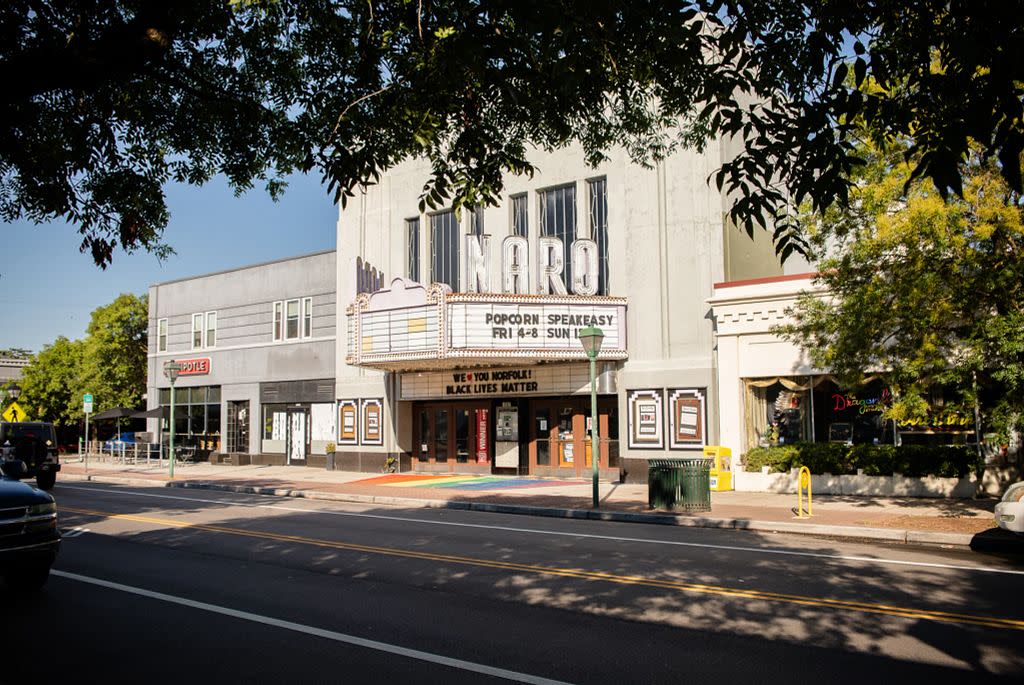 Vibrant, intriguing, and truly unique, the Ghent neighborhood of Norfolk is full of character, art, and fun things to do. Architecturally, the neighborhood is an interesting culmination of different styles presented over the years, from Colonial Revival to Spanish inspired haciendas and Tudor homes, one of the things that adds to the area's uniqueness.
As the neighborhood developed, it became not only a melting pot of architecture but also of people and prides itself on its diversity and cultural intrigue. This melting pot has led to rich art and culinary scenes as well as creating an inviting space where all are welcome. The main thoroughfares include Colley Avenue and 21st Street where food and shopping options are seemingly endless so be sure to plan on spending some time exploring this one-of-a-kind gem.
Go Shopping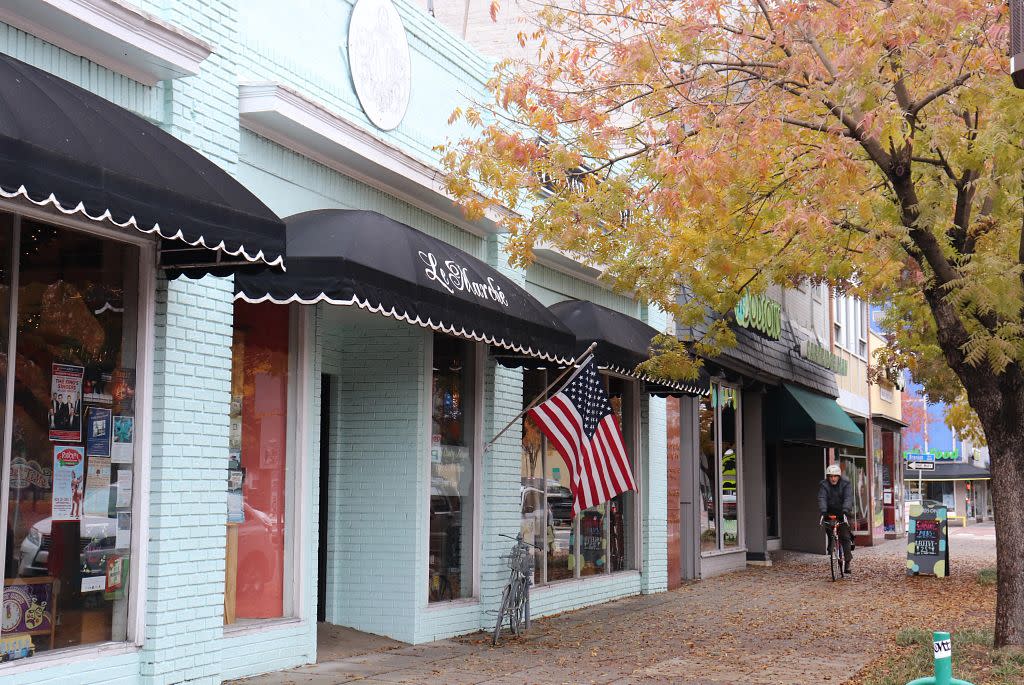 Le Marche- A pretty shop offering fine French antiques and furnishings.
Nomad's Clothing Exchange- A thrift and consignment store selling pre-loved vintage and contemporary items.
The Vintage Rooster- Owner Kim Ellis redesigns and repurposes "cast off" furniture and other goods to create new, beautiful pieces and eliminate waste.
Velvet Witch – A modern and witchy boutique selling crystals and spiritual goods and offers spiritual readings.
Mrs. Pinkadot – Furniture and home decor from over 50 local sellers as well as some unique craft supplies and DIY initiatives!
Less Than- An amazing eco-friendly initiative, less than is a zero waste and refill shop offering sustainable solutions to our everyday needs- think refillable shampoo, conditioner, lotions, detergents- you name it.
Texture of Ghent – A unique and charming gift shop offering unique artisan merchandise to the local community and features over 200 small makers worldwide.
Kitsch – A small shop representing over 100 regional artisans and a small collection of vintage goodies.
Eat
Press 626 – What was once an old bank, Press 626 is now a charming neighborhood wine bar with an awesome brunch and great happy hour specials.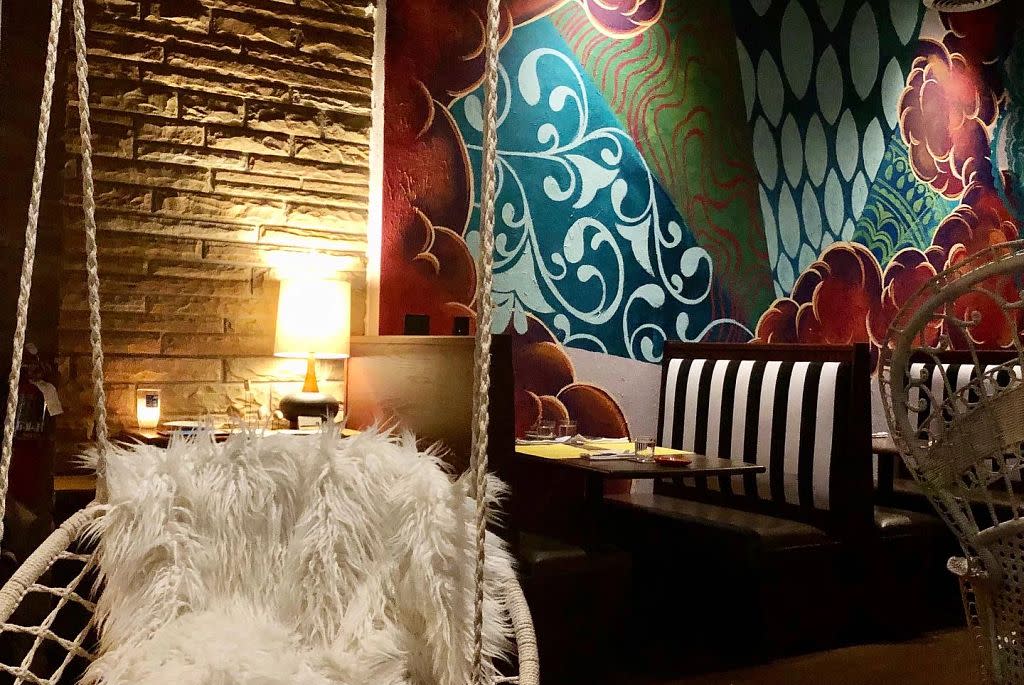 Crudo Nudo – Crudo Nudo serves delicious Spanish tapas, handmade pastas and awesome cocktails in a fun and stylish setting.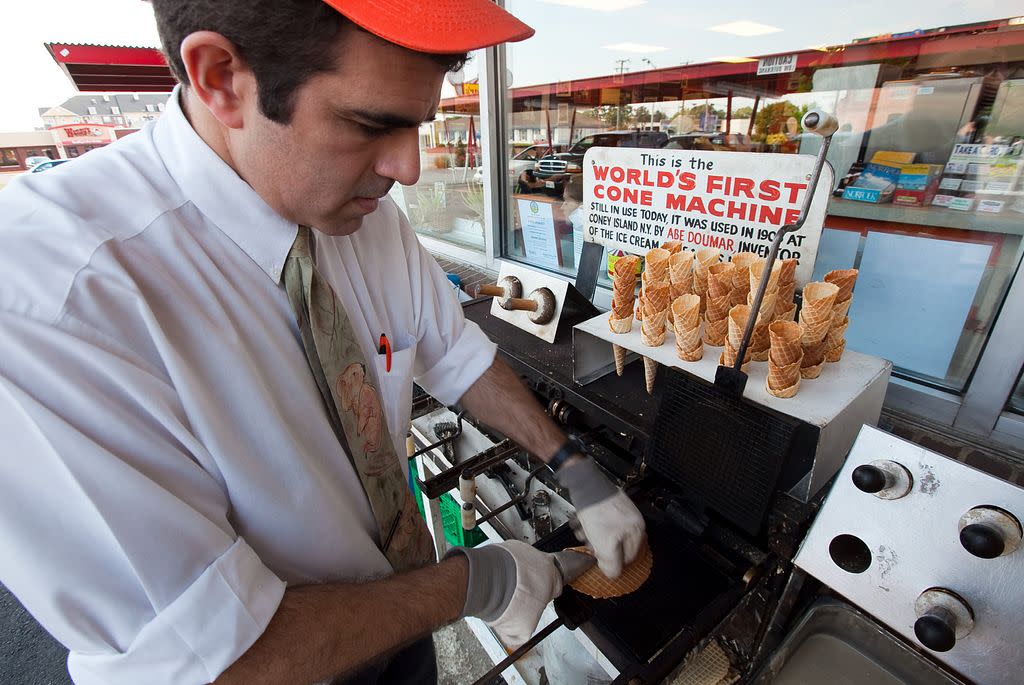 Doumar's Cones & Barbecue – Home of the world's first waffle cone, this retro drive-up diner still uses the original waffle cone machine plus delicious ice cream and BBQ.
Alkaline - Awesome, local ramen spot.
Luna Maya – Charming Latin American restaurant with amazing food and cool, eclectic decor.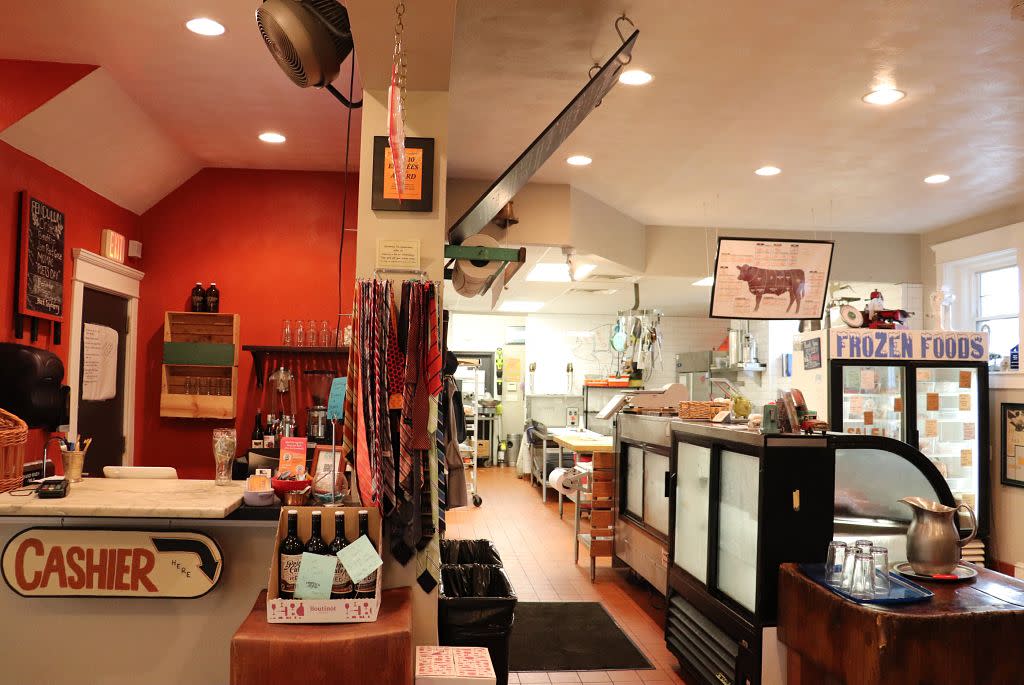 Pendulum Fine Meats- A funky butcher shop with old school vibes and the freshest meat in town. Swing by for a show-stopping sandwich.
Redwood Smoke Shack - Mouthwatering, texas-inspired BBQ joint.
AW Shucks Raw Bar & Grill – Casual raw bar hang out serving up the freshest seafood and local oysters- plus some fun oyster shooters, if that's your thing.
Cogans - Casual spot for top-notch pizza.
Strawberry Fields – A female owned smoothie and gelato shop, where the gelato is made from scratch daily using old world Italian methods for the best gelato around.
Café Stella- European style cafe serving specialty coffee, tasty treats as well as breakfast, lunch and dinner.
The Bakehouse at Chelsea (West Ghent/Chelsea) – High quality, fresh baked goods in a small, cool setting- food from pastries to pizza and sandwiches.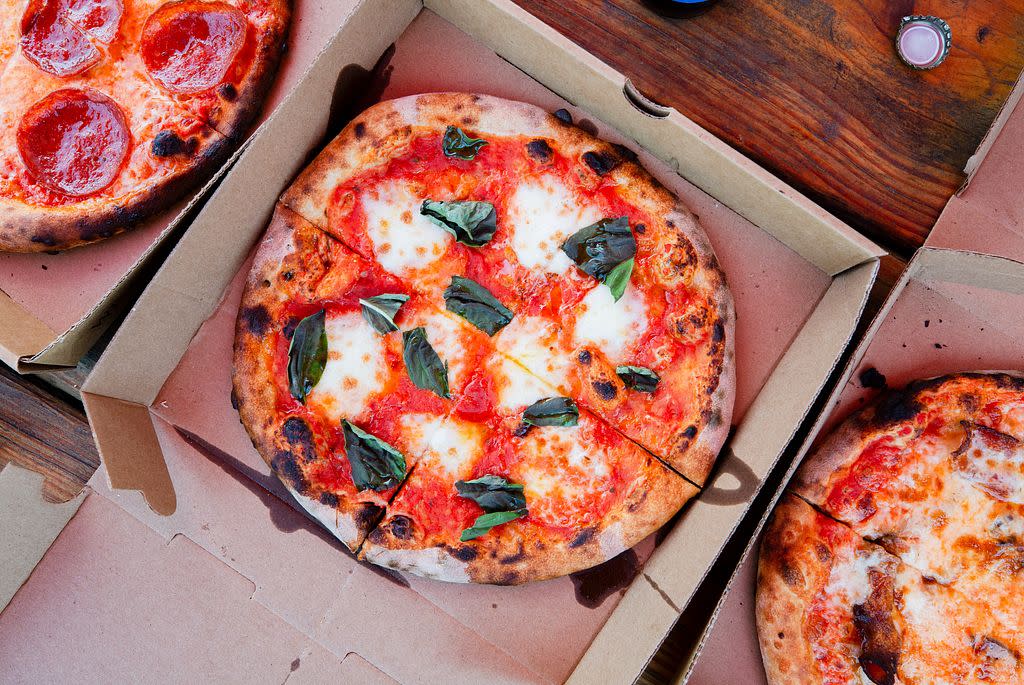 Orapax (West Ghent/Chelsea)- Greek restaurant with a fun atmosphere, great cocktails and upscale Greek fare. 
Drink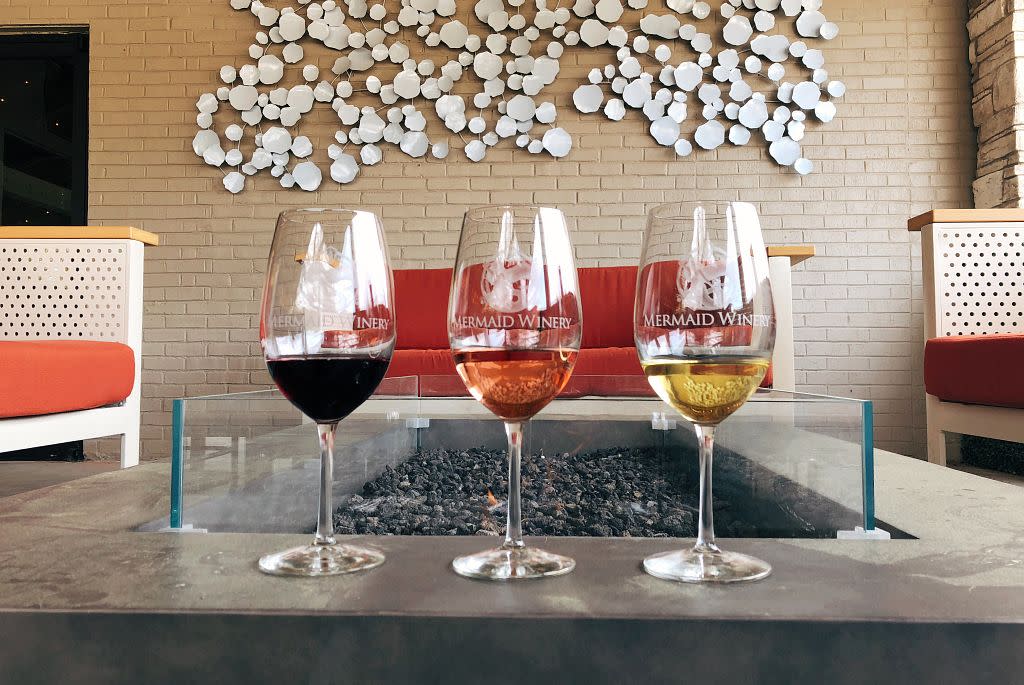 Wine Tasting at Mermaid Winery – Virginia's first ever urban winery, Mermaid Winery is the perfect place to take a break from shopping and relax with a tasting or two.
Courtesy of Visit Norfolk IG, @visitnorfolkva
The Birch (West Ghent/Chelsea) – Fun cider bar offering ciders and beers from around the world plus amazing "grown up" grilled cheeses. Another idea: order pizza from nearby Chelsea Bakehouse and bring it over to The Birch for beers.
Smartmouth Brewing Co. (West Ghent/Chelsea) – One of the original craft breweries to set up in Hampton Roads, Smartmouth Brewing features solid beers, is pet friendly and often has live music.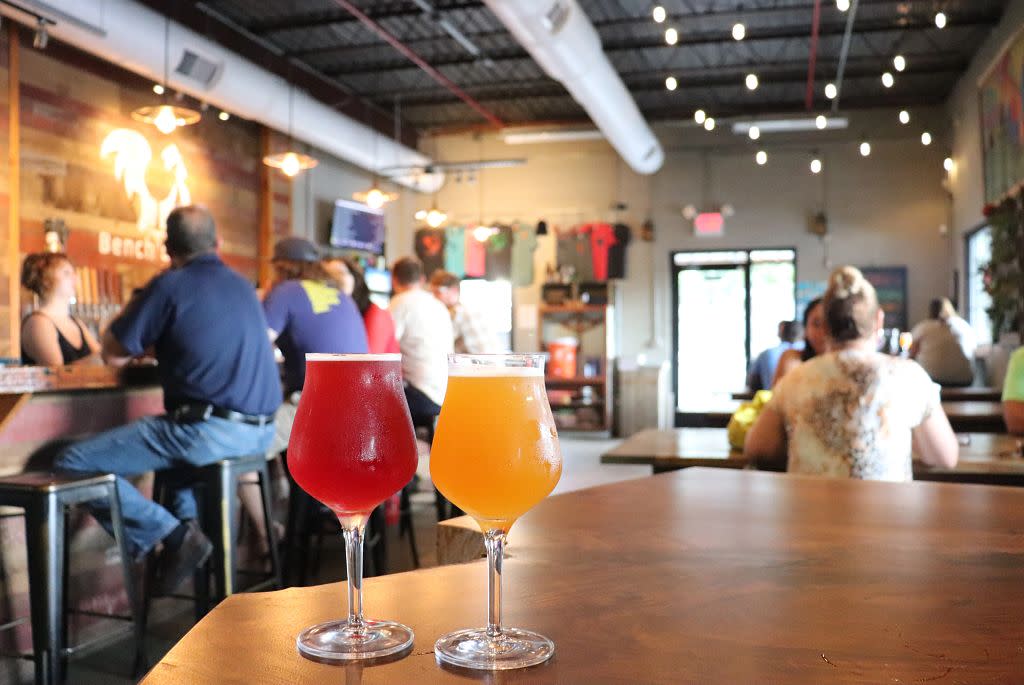 Benchtop Brewing Co. (West Ghent/Chelsea) – Benchtop was started by a food scientist so come here for creative, funky brews and hang out on the large covered patio- feel free to bring your furry friends.
Other Things To Do
Kayaking on the Lafayette River- Swing by Norfolk Kayak Rentals and grab a kayak for a beautiful view on the Lafayette River.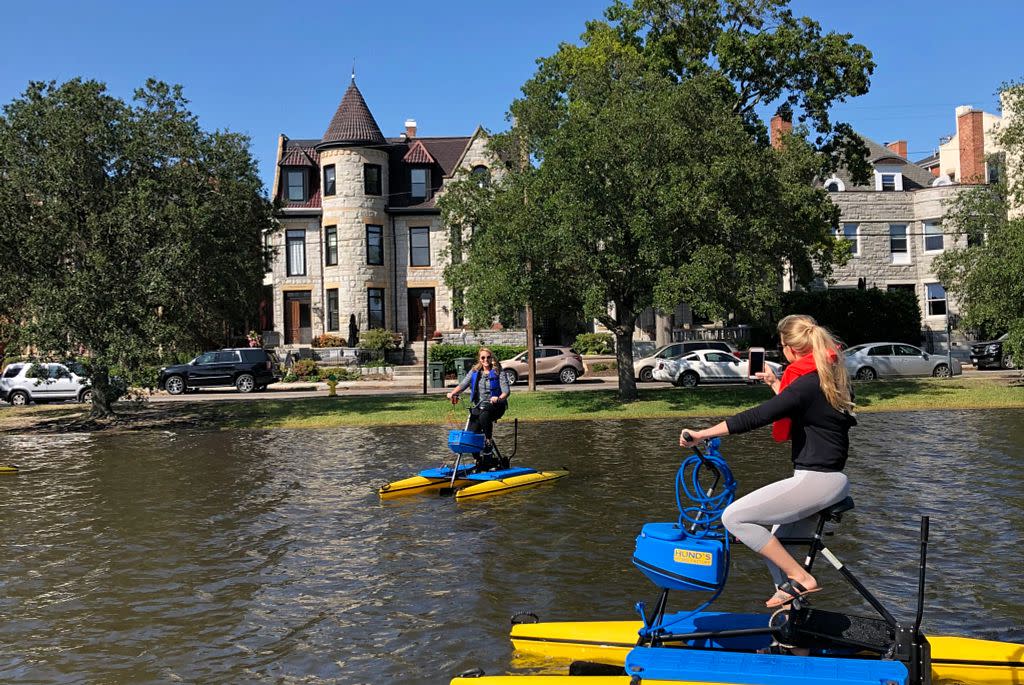 Hydrobike on the Elizabeth River- Stay dry while having fun on the river with a hydrobike from Hund's ReCycle Factory with departure right in front of some of Historic Ghent's prettiest houses. 
Take a walk through the neighborhood's stunning historic homes.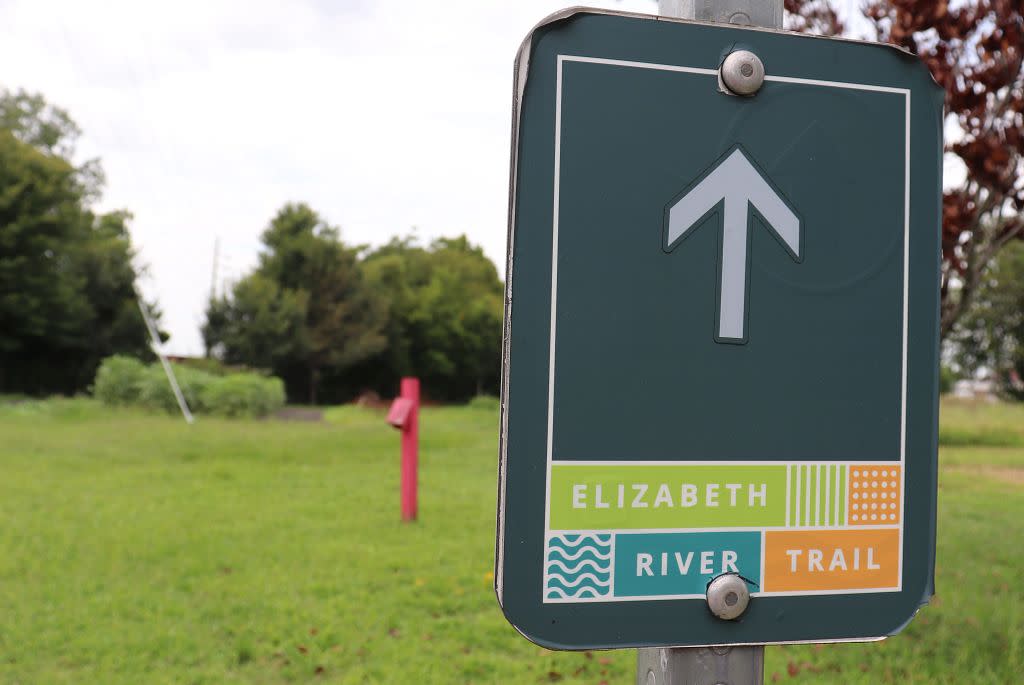 Elizabeth River Trail – This 10.5 mile trail stretches through many Norfolk neighborhoods and is worth a stroll in Ghent. It connects Historic Ghent with West Ghent/Chelsea and we recommend renting a Lime scooter or Lime bike to ride between them and take in the views.
Catnip Cat Café- The first cat cafe in Hampton Roads, Catnip is a great place to stop by, have a coffee and hang out with some furry friends- maybe even adopt!
Ghent Farmers Market- If you happen to be in town on the first or third Friday of the month, be sure to swing by the farmers market for some local produce and artisinal products!
 PIXELS Pints & Bytes – A fun, local arcade bar with food, beer, and cocktails!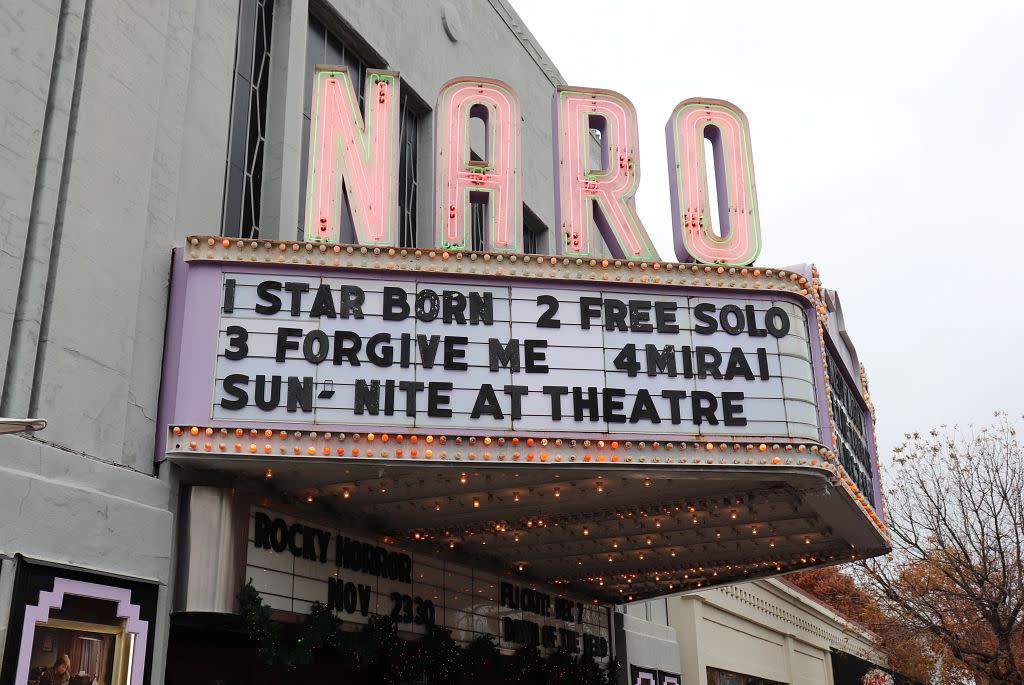 NARO Expanded Cinema – A classic movie theater showing a mix of indie and iconic films, perfect for date night followed by dinner on Colley Avenue.
NEON Arts District- Norfolk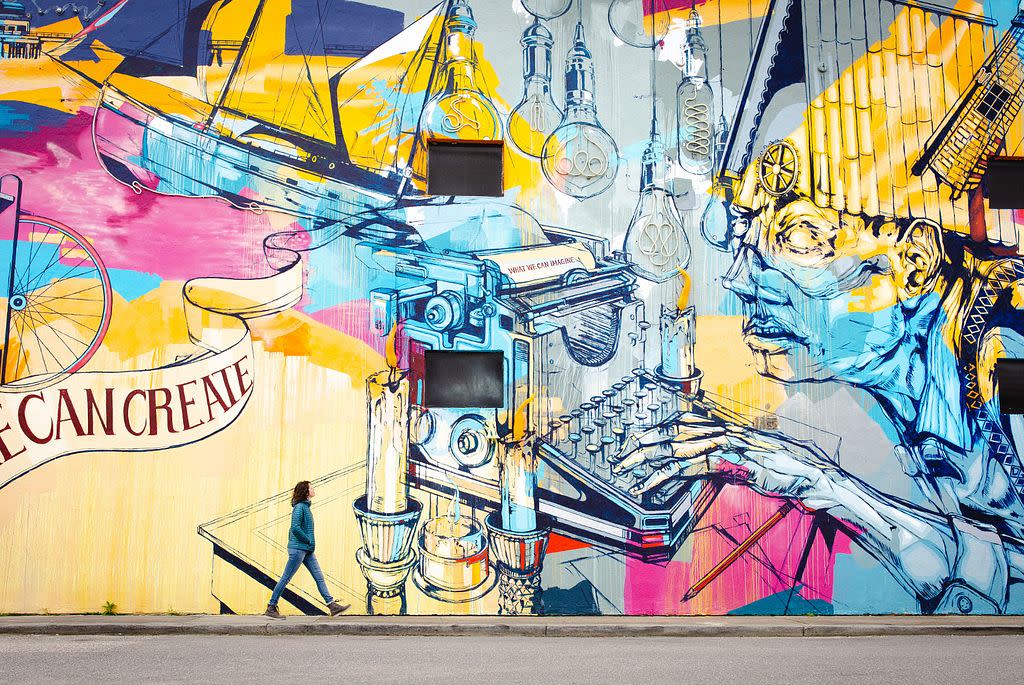 What started as a grassroots initiative, NEON Arts District, or New Energy of Norfolk, is Norfolk's first official arts district. Rooted by longtime cultural institutions, NEON has grown and expanded to include smaller, studio based ventures as well as over 80 works of public art. The neighborhood also features plenty of eclectic dining options with chefs from all over the world as well as cool spots for live entertainment including an improv-driven comedy theatre.
Things to do
Chrysler Museum of Art – Free art museum with 50 galleries and over 30,000 objects ranging from ancient Egyptian artifacts to work from local artists as well as a world-renowned glass art studio unlike anywhere else in the mid-Atlantic.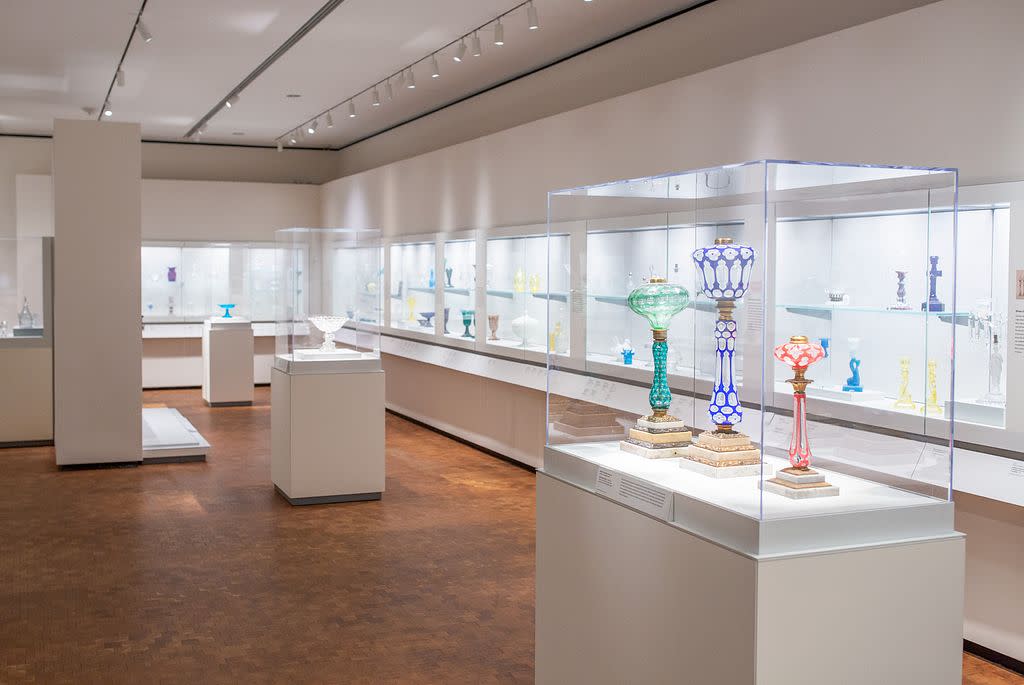 Perry Glass Art Studio – Located within the Chrysler Museum's campus, this state of the art glass studio offers free glass blowing demos at Noon Tues-Sun as well as a range of classes and workshops.
PUSH Comedy Theater – A 90 seat comedy venue featuring local and national acts with an emphasis on improv, plus food offerings from La Brioche next door.
Harrison Opera House – What was once a World War II USO theatre, this stunning opera house was renovated in 1993 and is home of the Virginia Opera as well as other shows.
NEON mural tour with Norfolk Tour Company – Check out the districts awesome murals on an epic walking tour with Norfolk Tour Company whose owner, Josh Weinstein, is very knowledgeable about the public art in the area and sometimes even offers free tours.
The Plot – At the heart of the NEON community lies The Plot, a unique park with giant chess, shipping containers, a stage and a public garden where you will find shows and festivals weekly. Be on the lookout for artisan markets, the holiday market and the NEON Festival.
D'Art Center- A non-profit community art center with rotating local exhibitions.
Eat
La Brioche – Start your day or grab some lunch at this authentic French artisan bakery known by locals for their sandwiches and out-of-this-world pastries.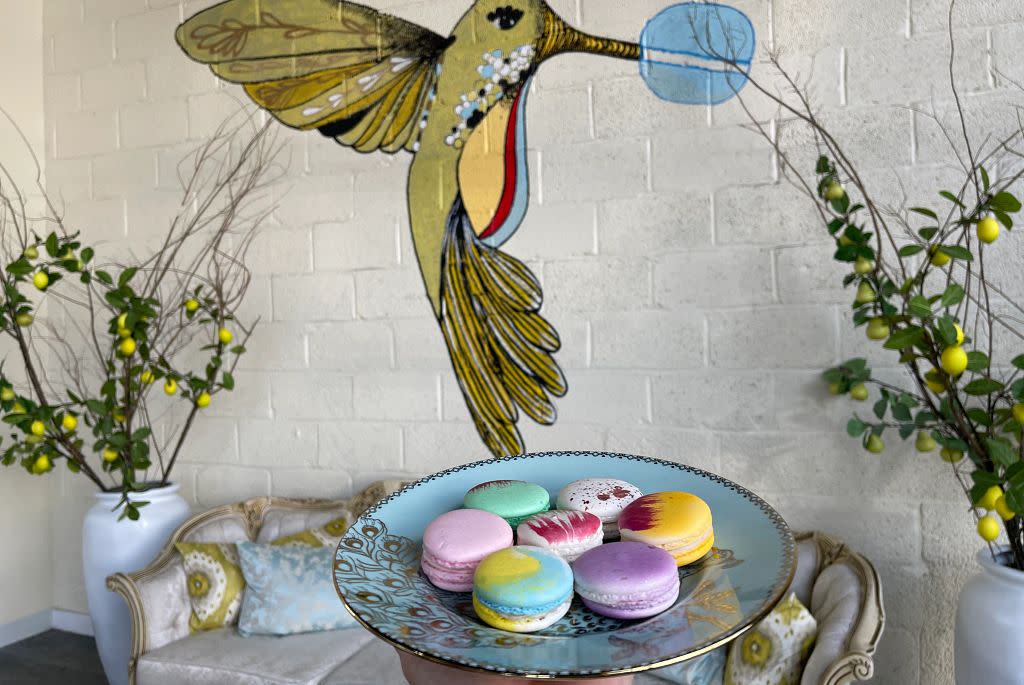 Hummingbird Macarons – Black-owned dessert spot favorited by locals with creative macarons and other decadent desserts.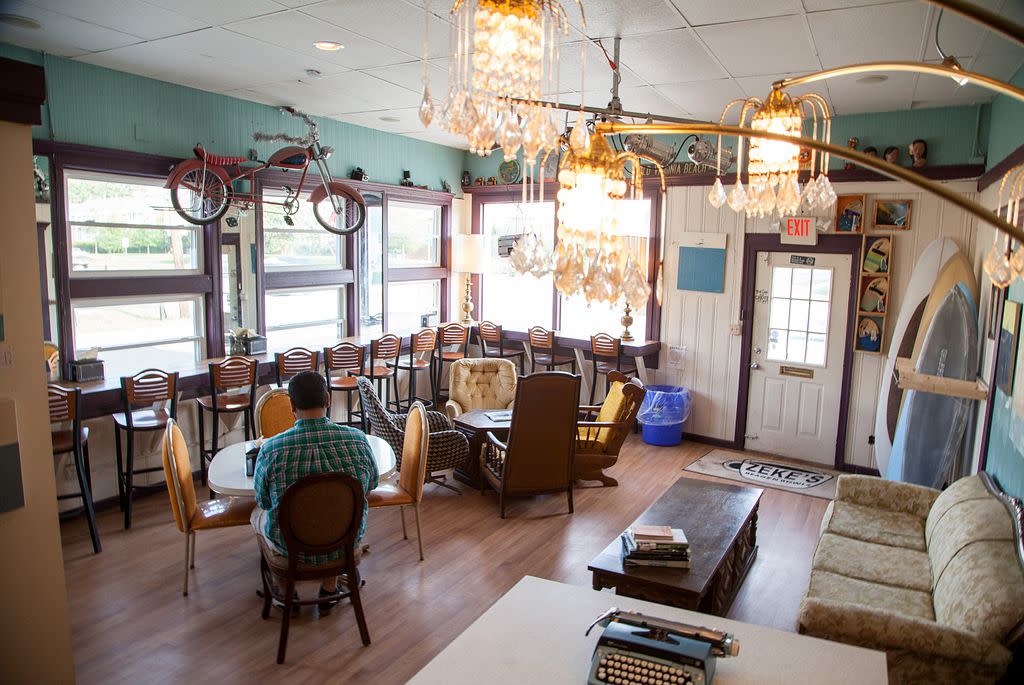 Zeke's Beans and Bowls – Awesome stop for tasty acai bowls, poke bowls and coffee.
Café Milo – The newest restaurant in the area, Cafe Milo is an NYC-inspired cafe offering creative takes on traditional sandwiches (like their delicious panko-fried bahn mi!) as well as creative vegan fare in a simple yet stylish setting.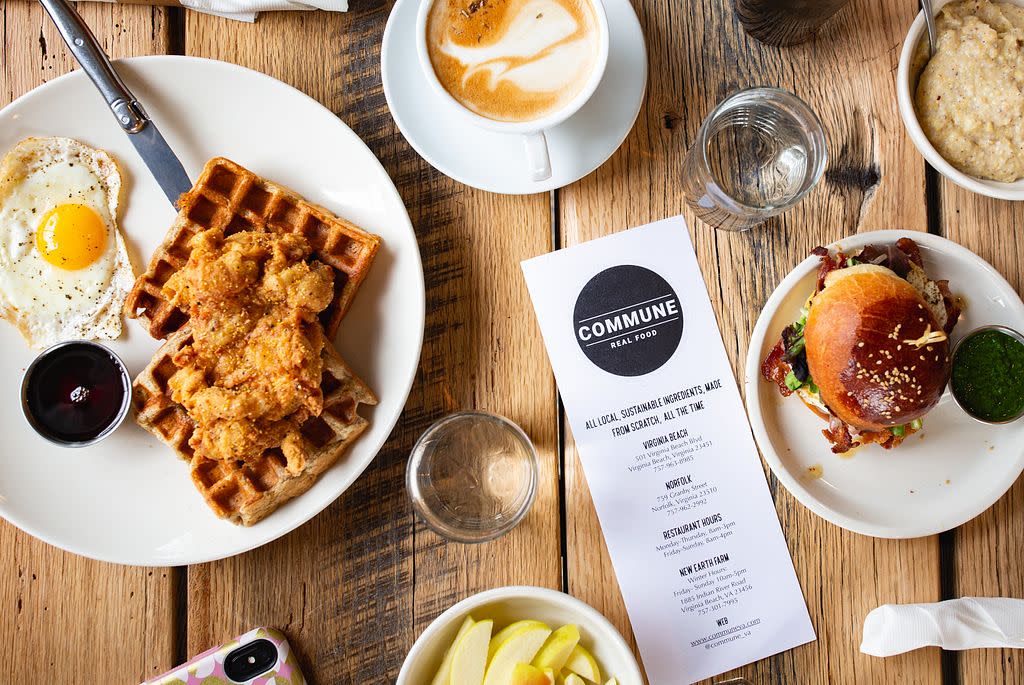 Commune – Sister to Commune restaurant in the ViBe District in Virginia Beach, this is a true farm to table restaurant that focuses on local seasonal ingredients.
Sanctuary – Affordable yet delicious tacos in a funky setting.
Want to visit more trendy neighborhoods around Virginia? Check out this post on cool neighborhoods in Richmond or this guide to Roanoke!