While all seasons have their charm when spent in Virginia, spring is especially stunning, as blossoming flowers cover the landscape with vivid splashes of color, grasses turn a rich emerald green, and abundant wildlife emerges from their winter slumber.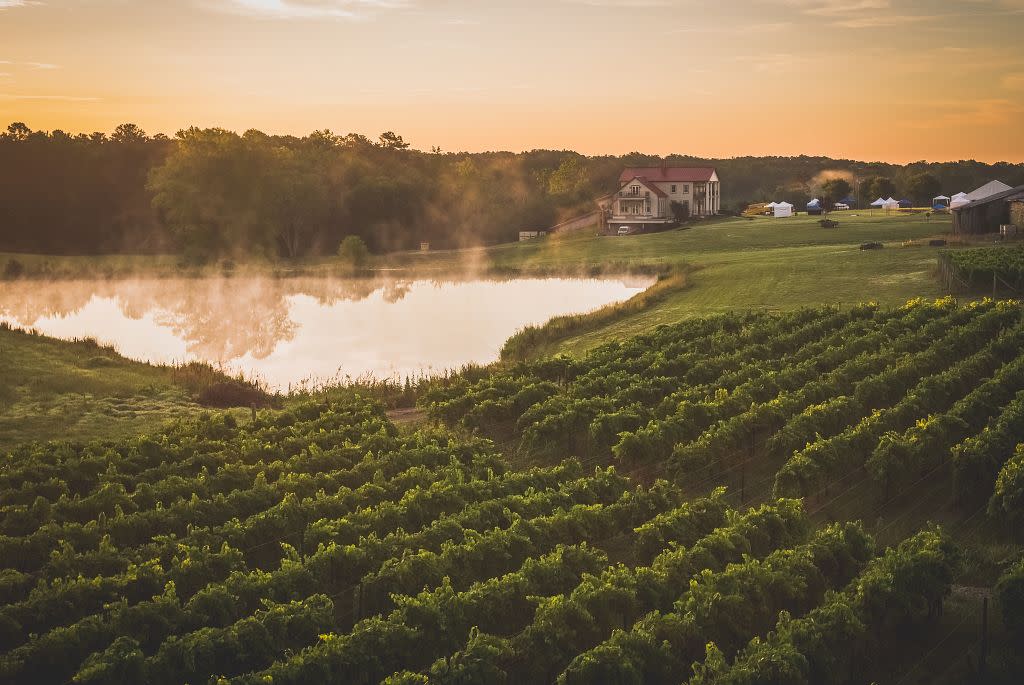 Rosemont Vineyards & Winery, Photo Credit: Creative Dog Media, @creativedogmedia
Spring is in full swing in Virginia once April arrives, and visitors looking to take in the scenery should head to one of the 300+ wineries spread throughout the Commonwealth. Spend an afternoon relaxing at a winery and sampling award-winning vintages, book a weekend wine getaway to a vineyard with on-site lodging, or infuse your visit with a little more adventure with a unique winery experience.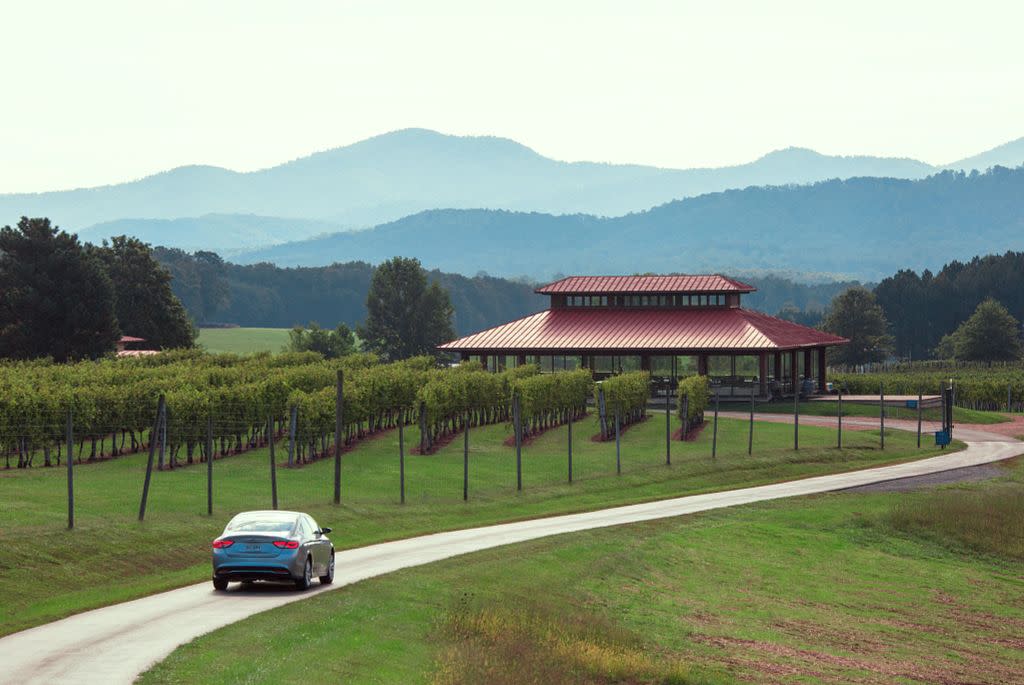 Afton Mountain Vineyards, Part of the monticello wine trail
A great way to explore Virginia's wineries is to hop on a Virginia Wine Trail. These trails map out an easy route that takes you to the best vineyards within a region. One such trail is the Monticello Wine Trail, which contains over half of Virginia's 2,000 acres of vines and 40+ wineries. After you've visited a few wineries on the Monticello Wine Trail, head over to the nearby Nelson 151 Trail, a scenic drive through the mountains that has a diverse array of wineries, cideries, breweries, and distilleries. Spend a few days in charming Nelson County for a vacation packed with outdoor adventure, sweeping mountain top vistas, and of course, lots of excellent Virginia wine.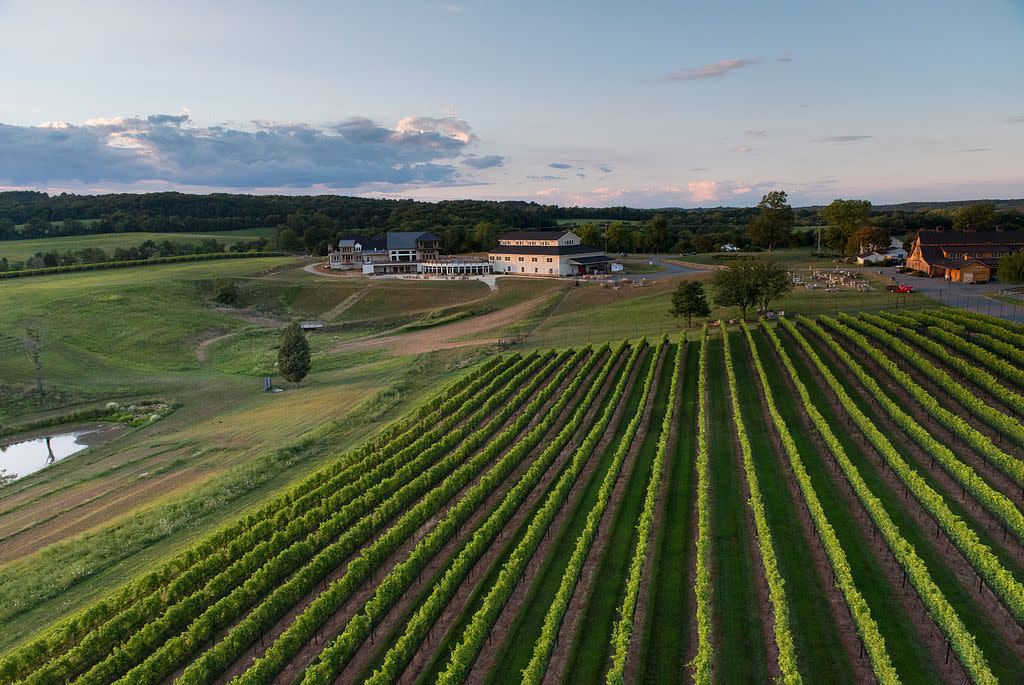 Stone Tower Winery, Part of Loudoun, D.C.'s Wine Country Trail
Photo Credit: Jeff Maurtizen, @jeffmauritzen
An impressive wine trail in the Northern Virginia area, Loudoun, D.C.'s Wine Country Trail is only 25 minutes from the nation's capital and home to more than 40 wineries. Continue through Northern Virginia towards the Blue Ridge Whiskey Wine Loop, another noteworthy wine trail that winds through some of the Commonwealth's scenic mountain landscapes. 
No matter what kind of vineyard vacation you choose, you can't go wrong when you visit a Virginia winery in the spring! 
The Newest Attractions for Virginia Wine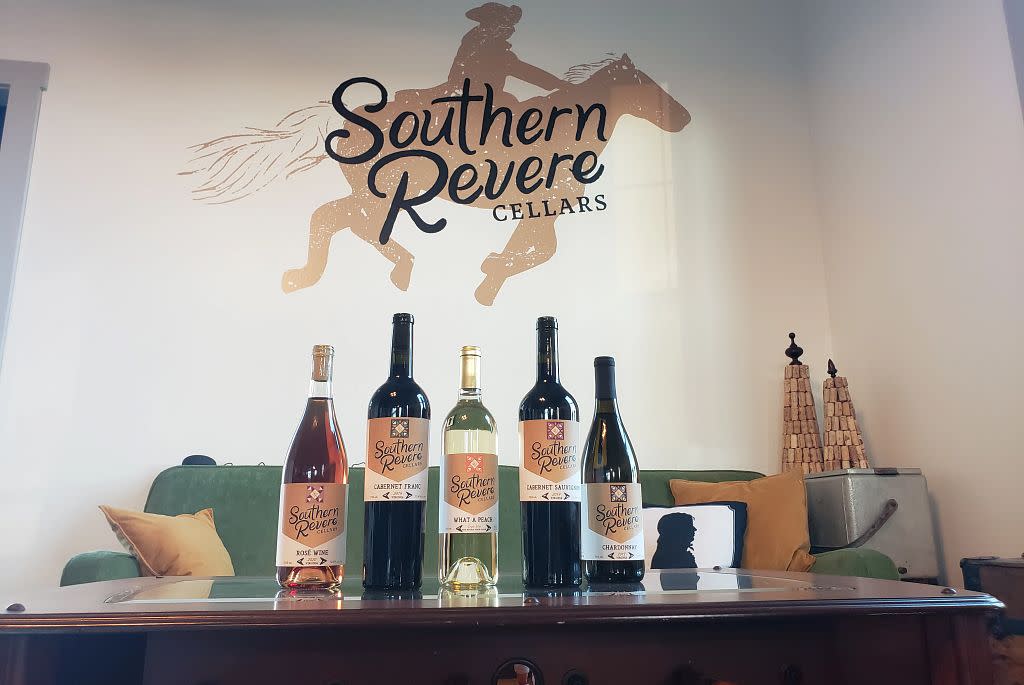 Opened in late 2021, Louisa's Southern Revere Cellars is a rural retreat for all craft beverage lovers. They pour a selection of craft beer, wine, and cider in their tasting room, which can also be enjoyed on the outdoor patio during warmer days for incredible views of the surrounding countryside.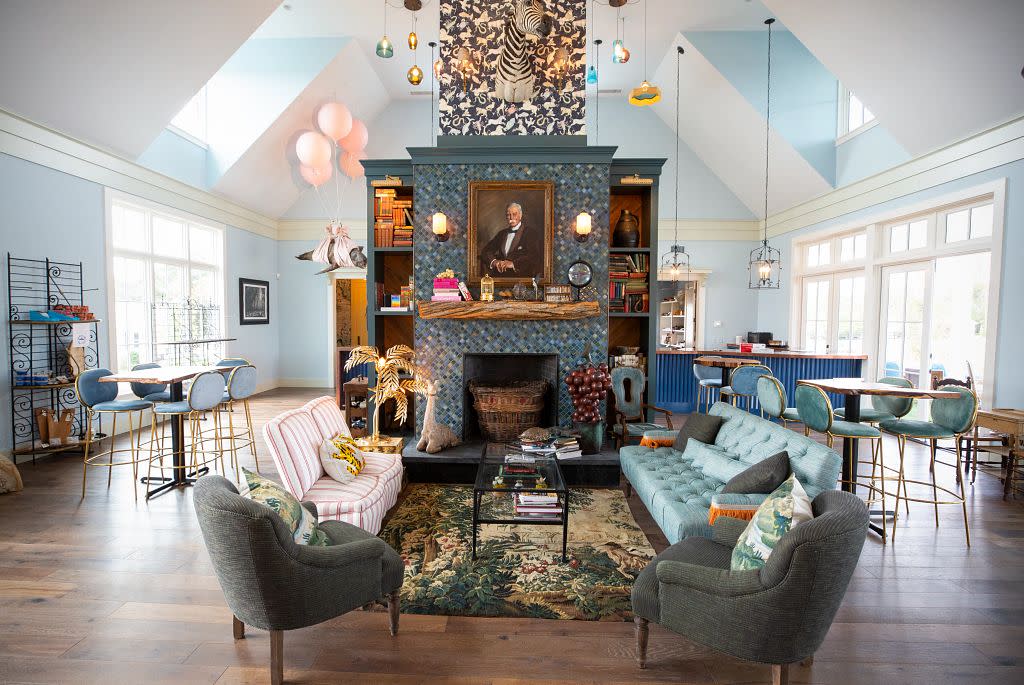 Merrie Mill Winery
Charlottesville added several new wineries to the Monticello Wine Trail in the past year, including Chiswell Farm & Winery, opened by the owners of Chiles Family Orchards, Hazy Mountain Vineyard & Brewery, and Merrie Mill Farm & Vineyard.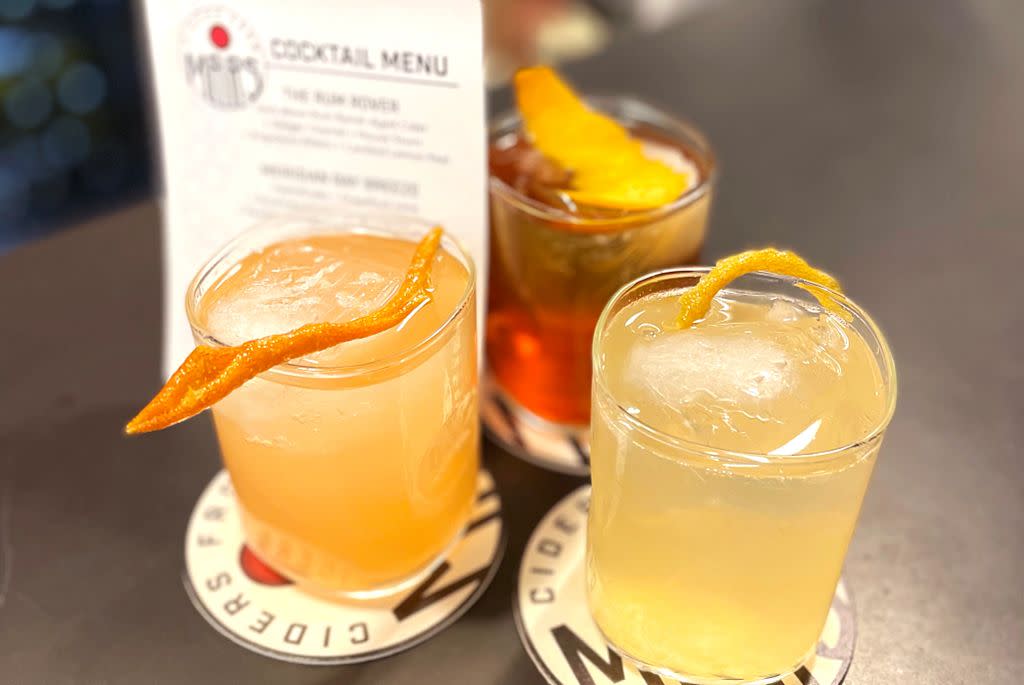 Image Courtesy of Ciders From Mars, @cidersfrommars
If you're a hard cider fan, check out Ciders From Mars in Staunton. This new cidery is outfitted with a production facility that includes lab space for experimenting with flavors, giving the makers the opportunity to create unique small-batch ciders. Guests can sample ciders in the tap room or in the outdoor deck seating area, where the cidery often hosts live music events. 
Finally, Barrel Chest Wine & Beer opened their renovated 2,000 square-foot facility in late 2021, debuting Roanoke's first self-pour system for beer and wine. The new location has a full deli case for cheese and charcuterie offerings to pair with the craft brews and wines. 
Where to Stay
Many Virginia vineyards have on-site lodging, allowing you to turn your wine tasting afternoon into a relaxing weekend getaway.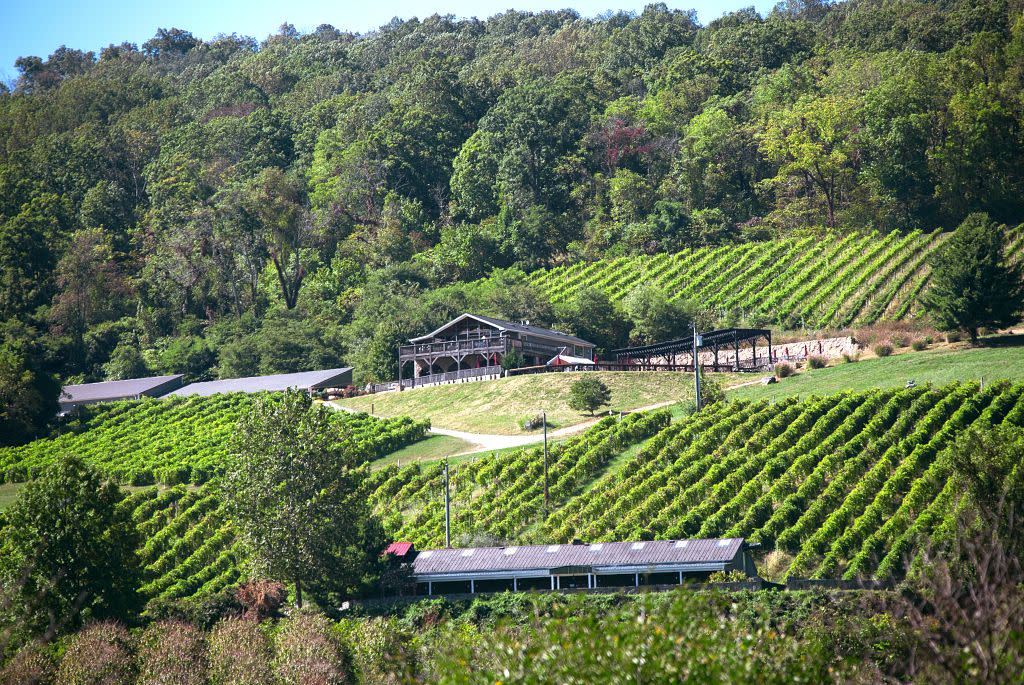 Along Loudoun, D.C.'s Wine Country Trail, sip gold medal wines at Bluemont Vineyard and then stay at one of their five uniquely decorated Blue Ridge Mountain Cottages, which blend rustic elements with upscale amenities for a luxurious mountain retreat. The property also contains a restaurant serving an assortment of small plates, flatbreads, and desserts, and Great Country Farms, where you can shop for fresh produce or even pick your own seasonal fruits like strawberries, cherries, peaches, blackberries, apples, and more.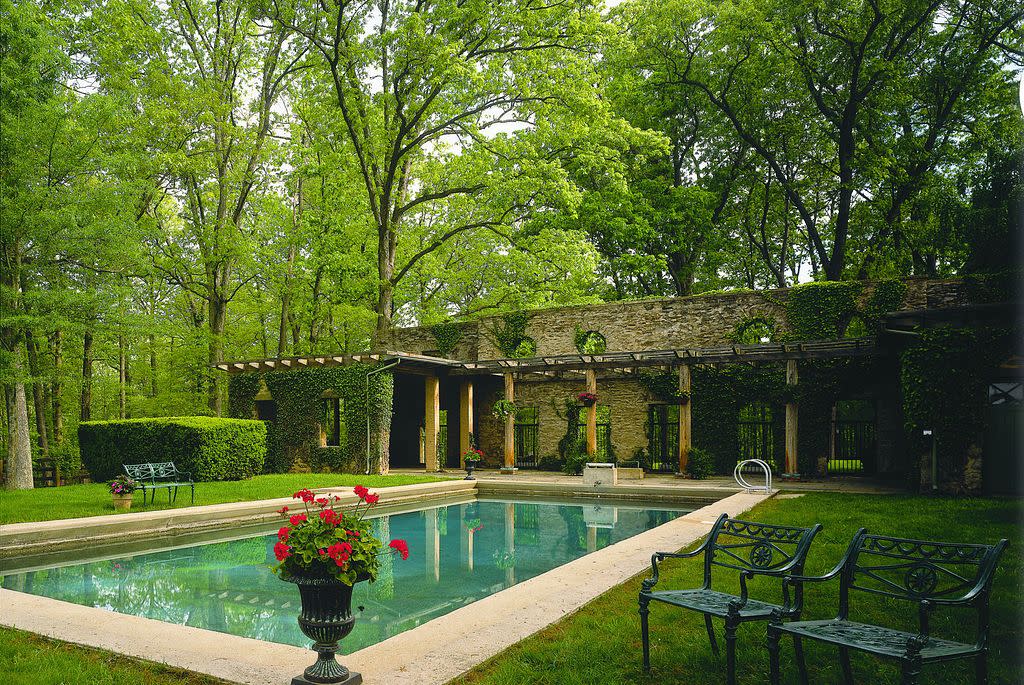 Goodstone Inn, Photo Credit: Jumping Rocks Photography, @jumpingrocksphoto
Plan a romantic weekend getaway and book a stay at the Salamander Resort in Middleburg or Lansdowne Resort & Spa in Leesburg. A lesser-known gem in the Middleburg area is the Goodstone Inn, a secluded B&B that offers relaxation and tranquility on 265 acres of Loudoun's wine and horse country.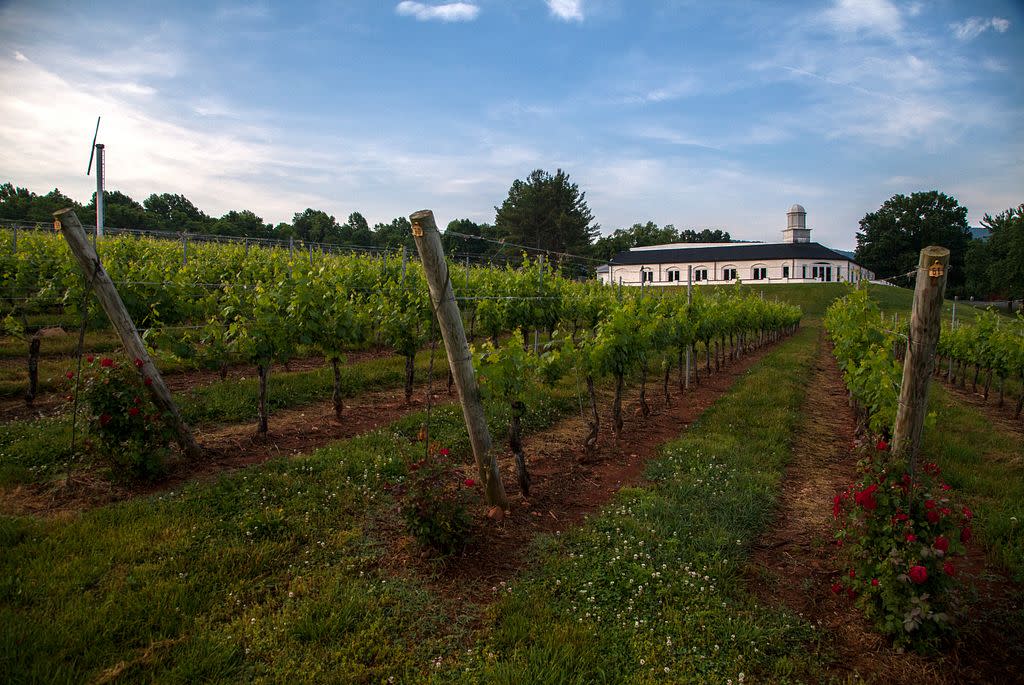 Barboursville Vineyards
If traveling the Monticello Wine Trail, on-site lodging options at wineries include the Farmhouse at Veritas Vineyard and the 1804 Inn at Barboursville Vineyards. Stay at Veritas on a Saturday night to try the vineyard's Farmhouse Sparkling Sunday Brunch. Barboursville's Palladio Restaurant is adjacent to the tasting room and is open for lunch and dinner on select days.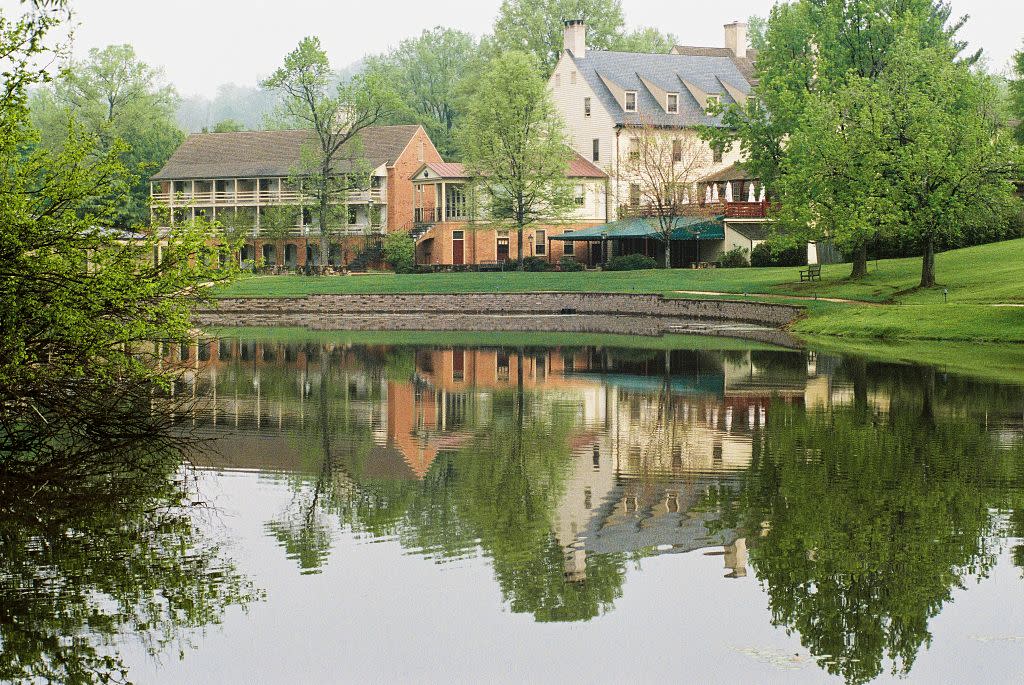 Boar's Head Resort
There is abundant lodging available in Charlottesville, a historic city centrally located on the Monticello Wine Trail. Book a room at Boar's Head Resort and unwind in the on-site spa after your wine tasting adventures, or stay at the chic Quirk Charlottesville hotel, which features a rooftop bar, fine dining in the hotel's restaurant, and a carefully curated art gallery. In the heart of downtown Charlottesville, the Draftsman is a boutique hotel that offers a conveniently located home base for your wine trail tours as well as an on-site farm-to-table restaurant that lets you sample the fresh flavors of Virginia. 
Where to Eat
While the hotels, inns, and resorts mentioned above have on-site dining, why not eat at a vineyard during your wine trail explorations?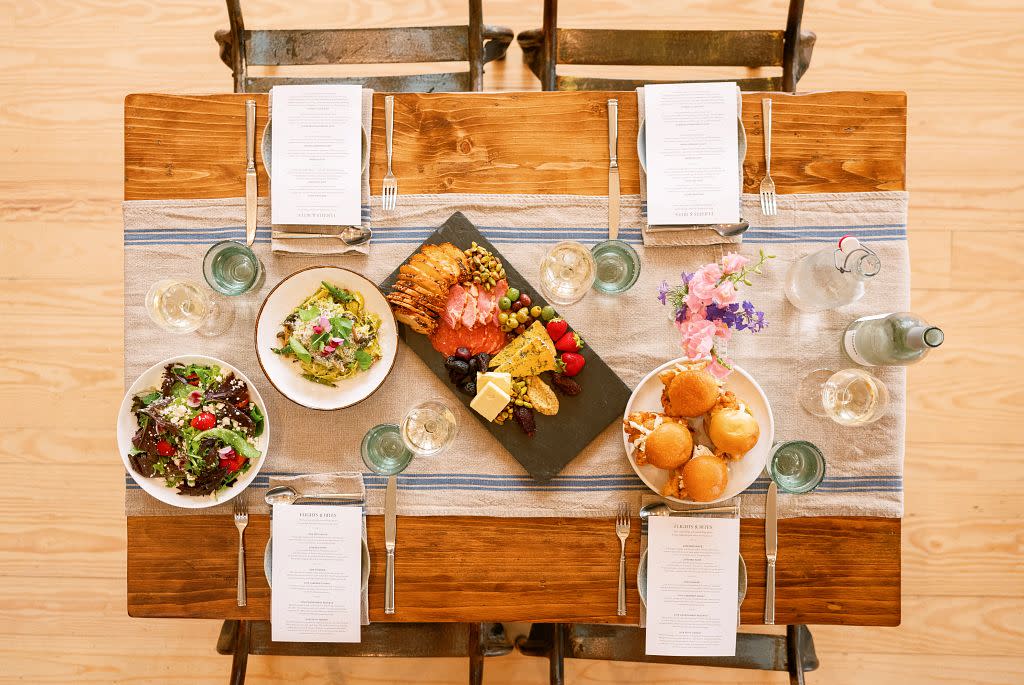 Pippin Hill, Photo Credit: Eric Kelley
Part of the Monticello Wine Trail, Meriwether Springs Vineyard & Brewery serves up wood-fired pizzas that are made to order. Another winery with can't-miss culinary offerings is Pippin Hill Farm & Vineyards, where the restaurant's chef uses fresh herbs and vegetables grown on the winery grounds in all of the seasonal dishes. Plan your visit during one of the restaurant's cooking classes to learn how to create your own fantastic dishes at home. 
Charlottesville is packed with critically-acclaimed dining destinations, as well. Black Cow Chophouse, Mas Tapas, Public Fish & Oyster, and the Fitzroy are just a small sampling of the city's excellent restaurants. 
On-site restaurants for wineries on the Loudoun, D.C.'s Wine Country Trail include EagleTree Farm Vineyards, 868 Estate Vineyards, The Vineyards & Winery at Lost Creek, and Quattro Goombas Winery, Brewery, & Pizza Kitchen.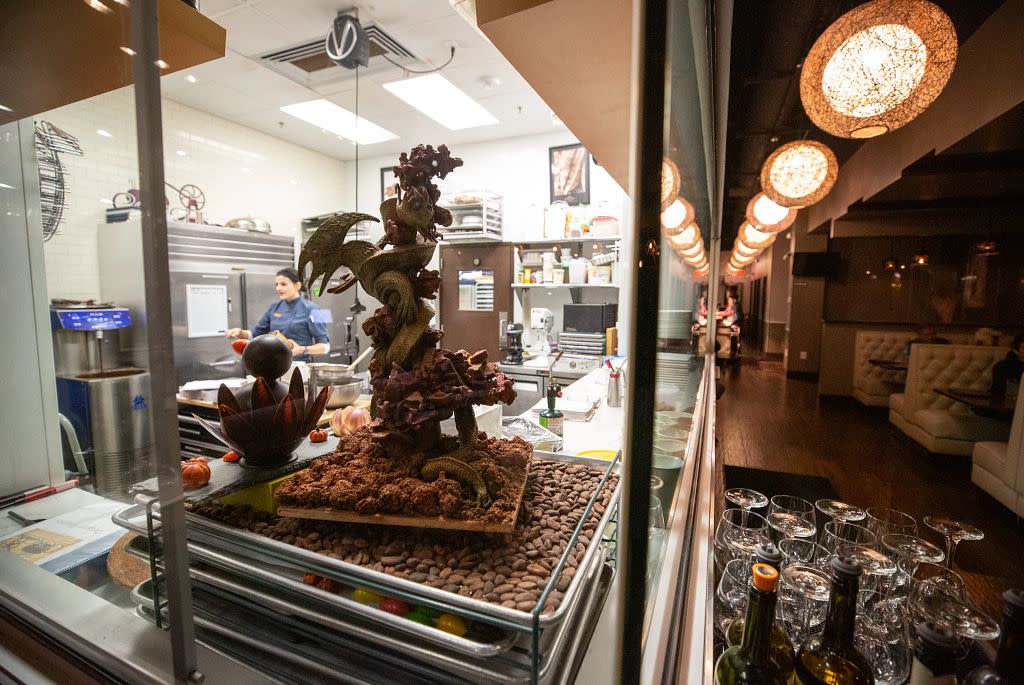 The COnche
Additionally, Loudoun has a wide array of restaurants along the wine trail. The Conche in Leesburg is a decadent chocolate-themed boutique restaurant where you can watch chocolatiers in action as they make over-the-top confections in the glass-walled kitchen. In Purcellville, Magnolia's at the Mill crafts an elevated farm-to-fork experience utilizing ingredients sourced from nearby farmers.
What to Do
Some Virginia wineries go above and beyond when it comes to on-site activities, adding in extra fun to the wine tasting experience. 
Indulge in a peaceful winery getaway with Veritas Vineyards Yoga Retreats, complete with educational tours through the vines, healthy yet delicious dinners paired with Veritas wines, and cooking classes to expand your culinary horizons.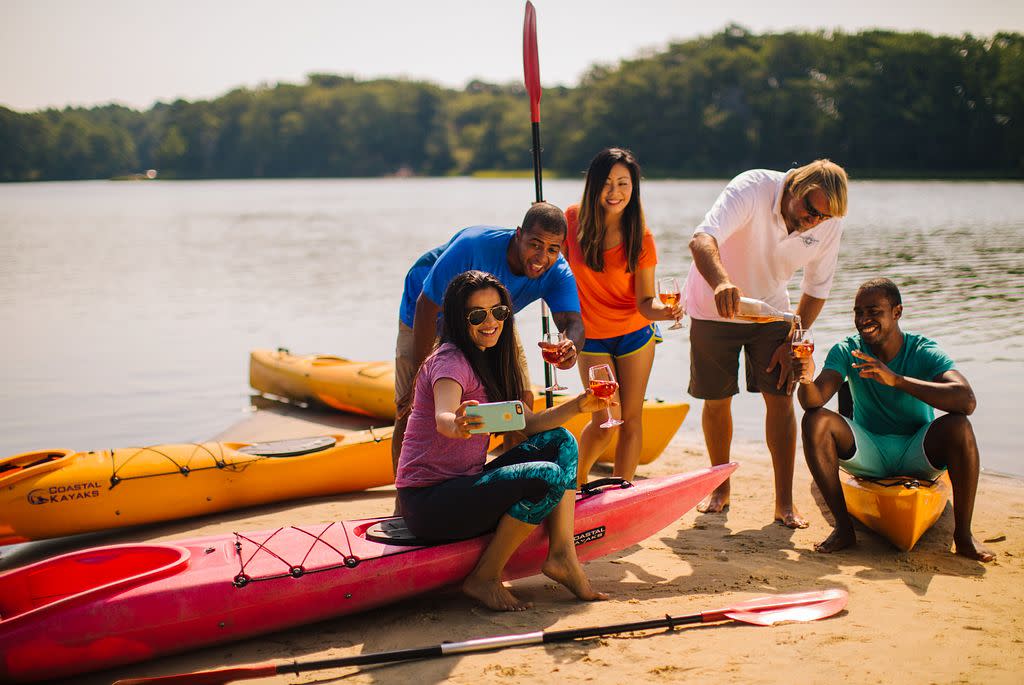 Explore the coastline of Virginia's Eastern Shore with Southeast Expeditions "Paddle Your Glass Off" kayak tour, a 45-minute paddle that ends at Chatham Vineyards and includes a guided educational tour, complimentary wine tasting, and a bottle of the winery's popular Church Creek wine.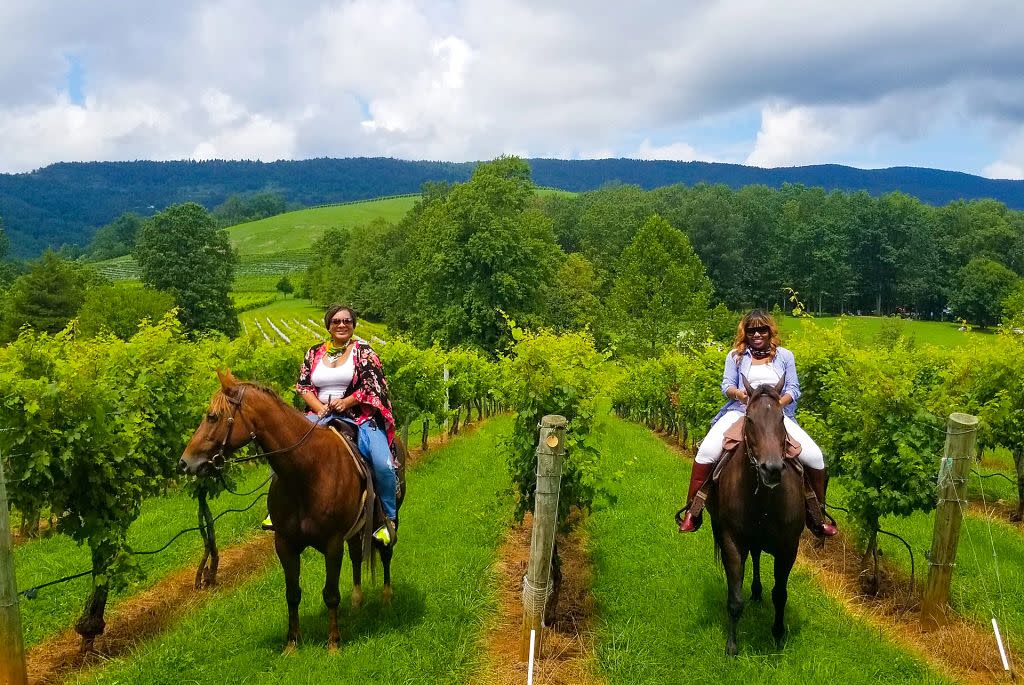 Photo Credit: Carlita Pitts, @iamthelita
Ride through the vineyard grounds on horseback with Indian Summer Guide Service, a guided horseback excursion that offers tours at multiple wineries and breweries in the Charlottesville area, including King Family Vineyards, Castle Hill Cider, Veritas Vineyard & Winery, Keswick Vineyards, and Glass House Winery.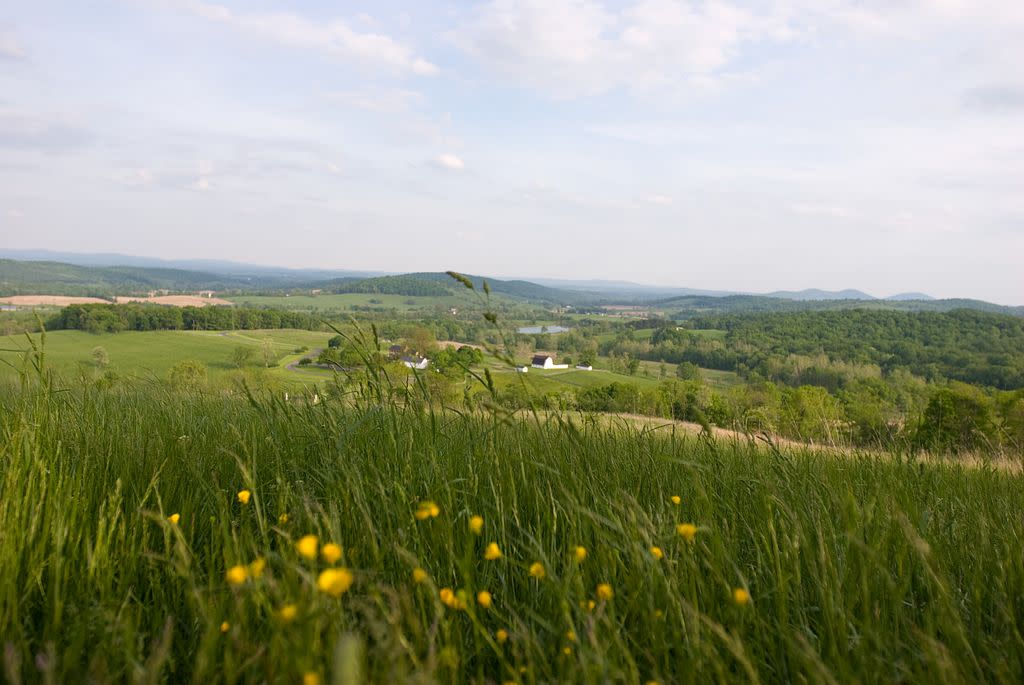 Sky Meadows State Park, Photo Credit: Bill Crabtree Jr.
If you're interested in seeing some of Virginia's endless beauty on foot, hike a scenic trail near a winery and spot colorful seasonal wildflowers as they begin to blossom. Your reward for conquering the trails is a refreshing glass of vino enjoyed on a vineyard patio, where scenic views are also in abundance. 
More Virginia Vacation Ideas for April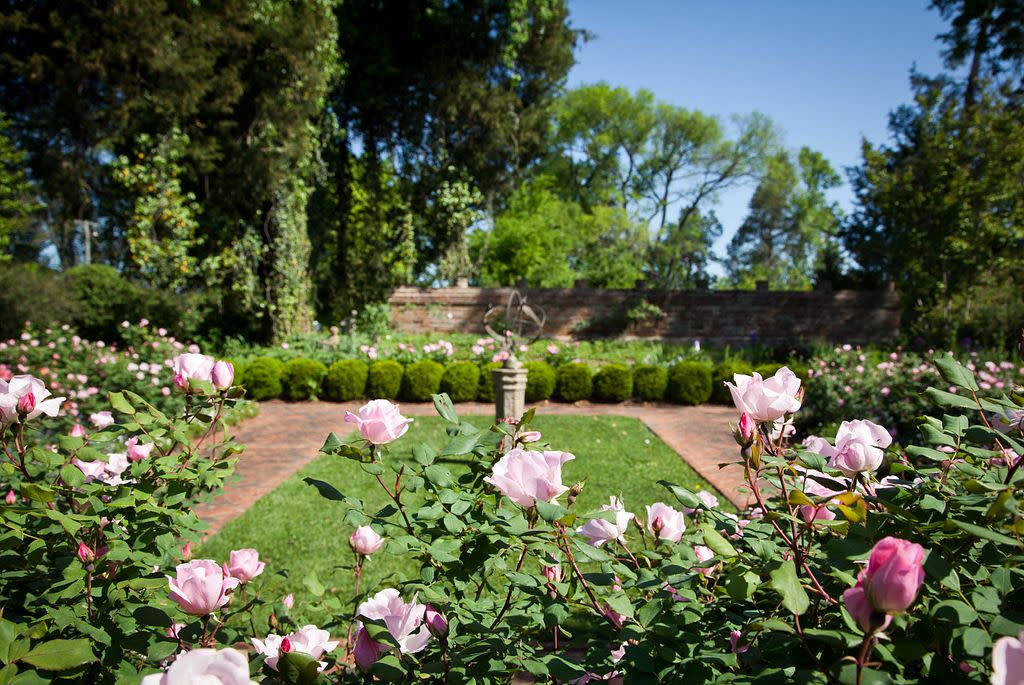 Photo Credit: Matt Licari
Virginia's Garden Week, held from April 23rd-30th in various historic homes and gardens around the Commonwealth, celebrates its 89th year and welcomes visitors to tour some of the most beautiful destinations in Virginia during "America's Largest Open House". Catch springtime blooms at peak beauty with a few of these exclusive tours happening throughout Virginia.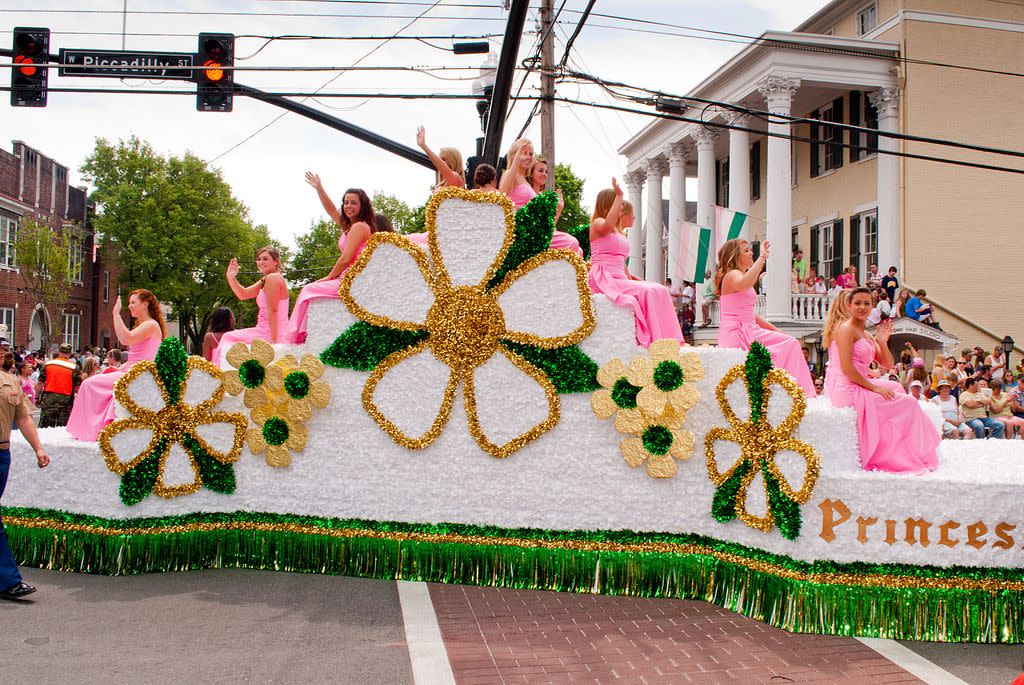 Photo Credit: Christopher Hunter Photography
The 93rd annual Shenandoah Apple Blossom Festival occurs April 22nd-May 1st in Winchester and Frederick County. Over forty concerts, parades, carnivals, and other special events are held to commemorate the beginning of spring and the Shenandoah Valley's blossoming apple trees.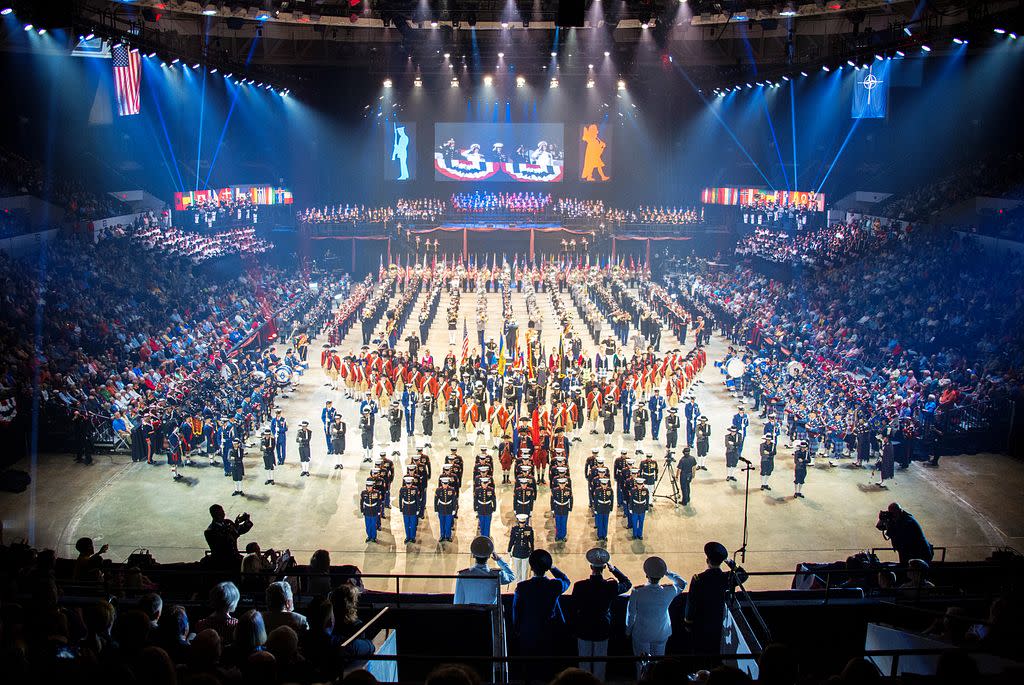 Head to Norfolk's Scope Arena April 28th-May 1st for the Virginia International Tattoo, part of the Virginia Arts Festival. Now in its 25th year, the festival is the largest spectacle of music and military performances in the United States and features more than 1,000 performers from eight different countries.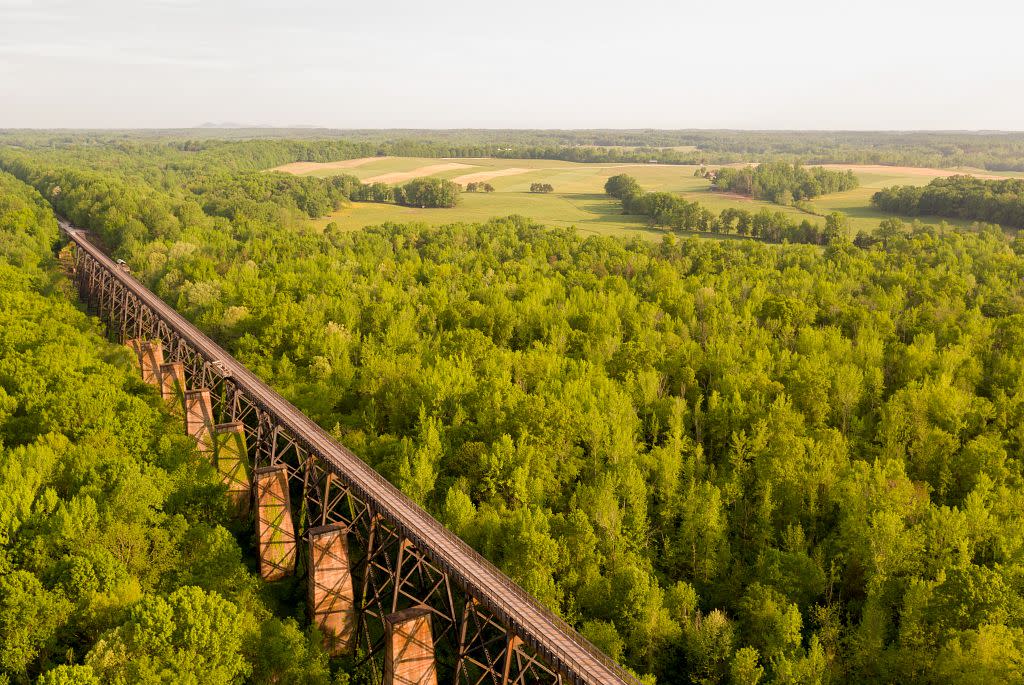 Plan a family getaway to Farmville and bike the expansive High Bridge Trail, a historic Rail to Trail system that offers panoramic views of the surrounding landscape from the namesake bridge. Afterwards, browse a few of Green Front Furniture's cavernous warehouses, then dine at local favorite eateries like North Street Press Club and Uptown Cafe. Add an educational element to your vacation and visit the Moton Museum, a National Historic Landmark and the birthplace of America's student-led Civil Rights Movement. 
Now that you've got a few ideas for an April vacation to Virginia, it's time to start planning! Experience all there is to LOVE about Virginia when you explore a few of the picturesque wineries across the Commonwealth.