March brings spring to the Commonwealth, with temperatures gradually warming up and the beginnings of colorful flowers beginning to peek out here and there. If you're lucky enough to visit during this time, you'll get to enjoy some of the best things in Virginia, from outdoor activities like biking and hiking to basking in the sun at a picturesque winery.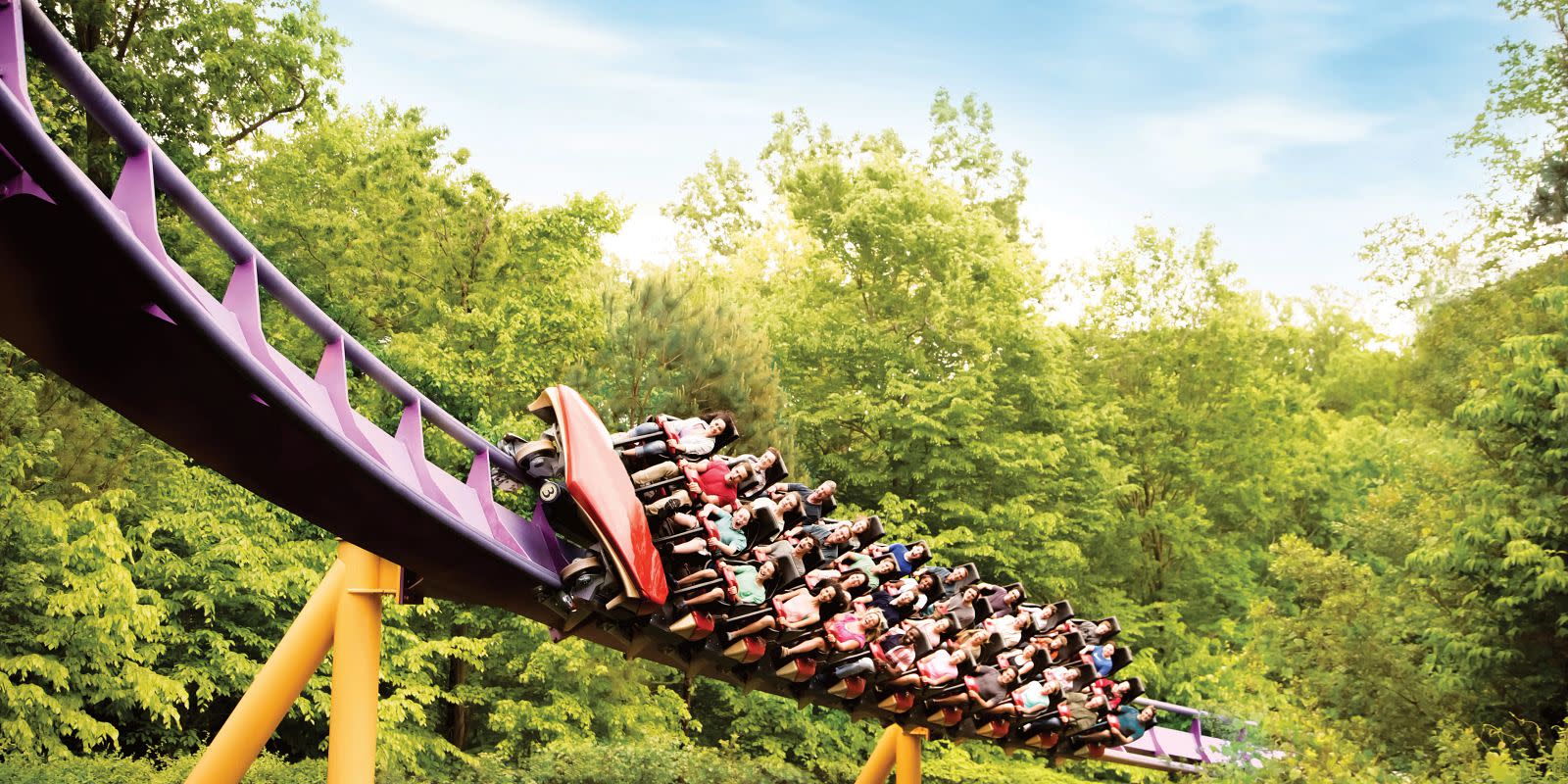 Image Courtesy of Busch Gardens Williamsburg
With most Spring Breaks happening throughout March, it's also the perfect time to plan a family getaway to Virginia! Attractions like Kings Dominion and Busch Gardens reopen in March, and indoor water parks at family-friendly destinations like Great Wolf Lodge and Massanutten Resort allow your kids to splash through Spring Break without getting chilly. 
The Newest Attractions for Family-Friendly Fun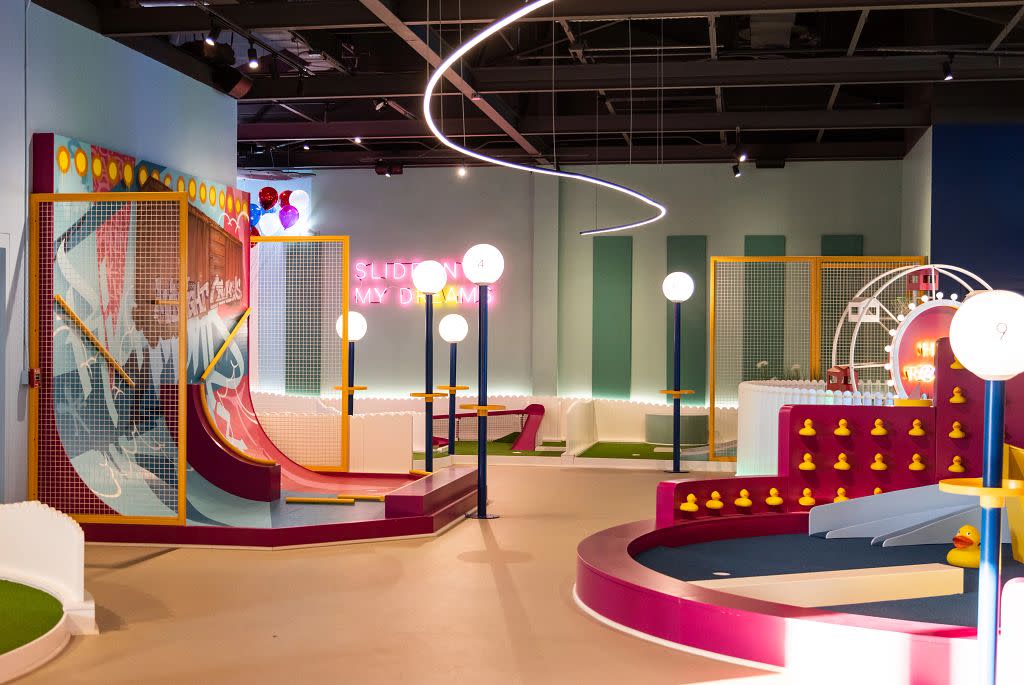 The Park RVA is Richmond's newest entertainment and food venue, featuring a number of activities including indoor mini golf, duckpin bowling, and karaoke.
Book a room at the all-new Virginia Beach Embassy Suites, a 157-suite oceanfront hotel that features an indoor and outdoor pool, two on-site restaurants, and ocean views from every room. Part of the Cavalier Resort hotel brand, a stay at the Embassy Suites gives you easy access to all nine of the restaurants located within the three properties, as well as access to the Cavalier's distillery and spa.
In 2023, Busch Gardens Williamsburg will debut DarKoaster, North America's First All-Indoor Straddle Coaster. Riders will race through total darkness on snowmobiles across 2,454 feet of track, swiftly changing course to avoid the elements. As the weather strikes, riders encounter four accelerating launches on this family-friendly dark ride experience.
Where to Stay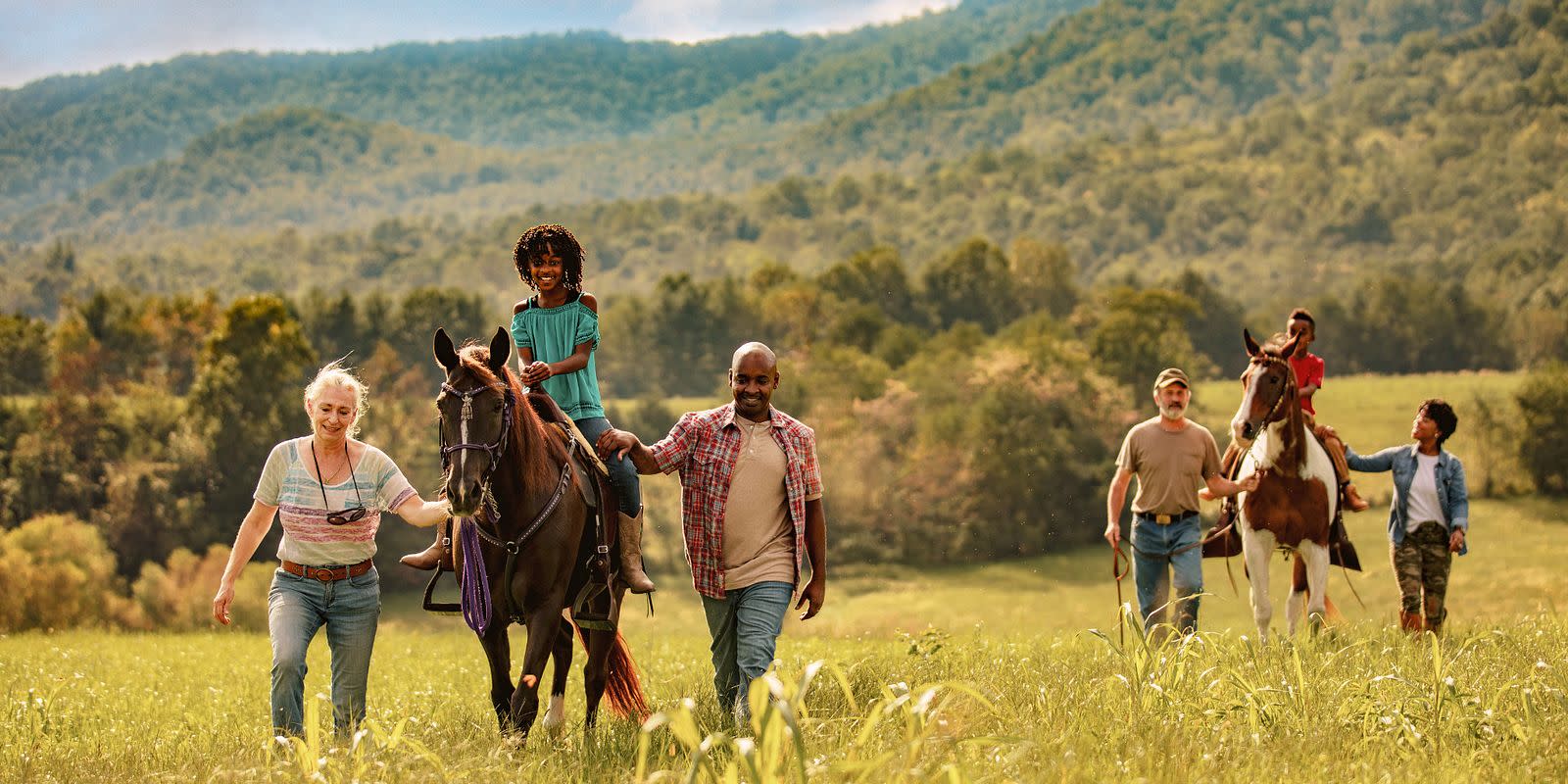 Horseback Riding at Rose River Farm, Photo Credit: Sam Dean, @sdeanphotos
Virginia has lots of family-friendly resorts for a Spring Break vacation, offering all sorts of activities for kids of all ages, from hands-on sailing classes on the Chesapeake Bay to horseback riding and ATV adventures along mountain trails.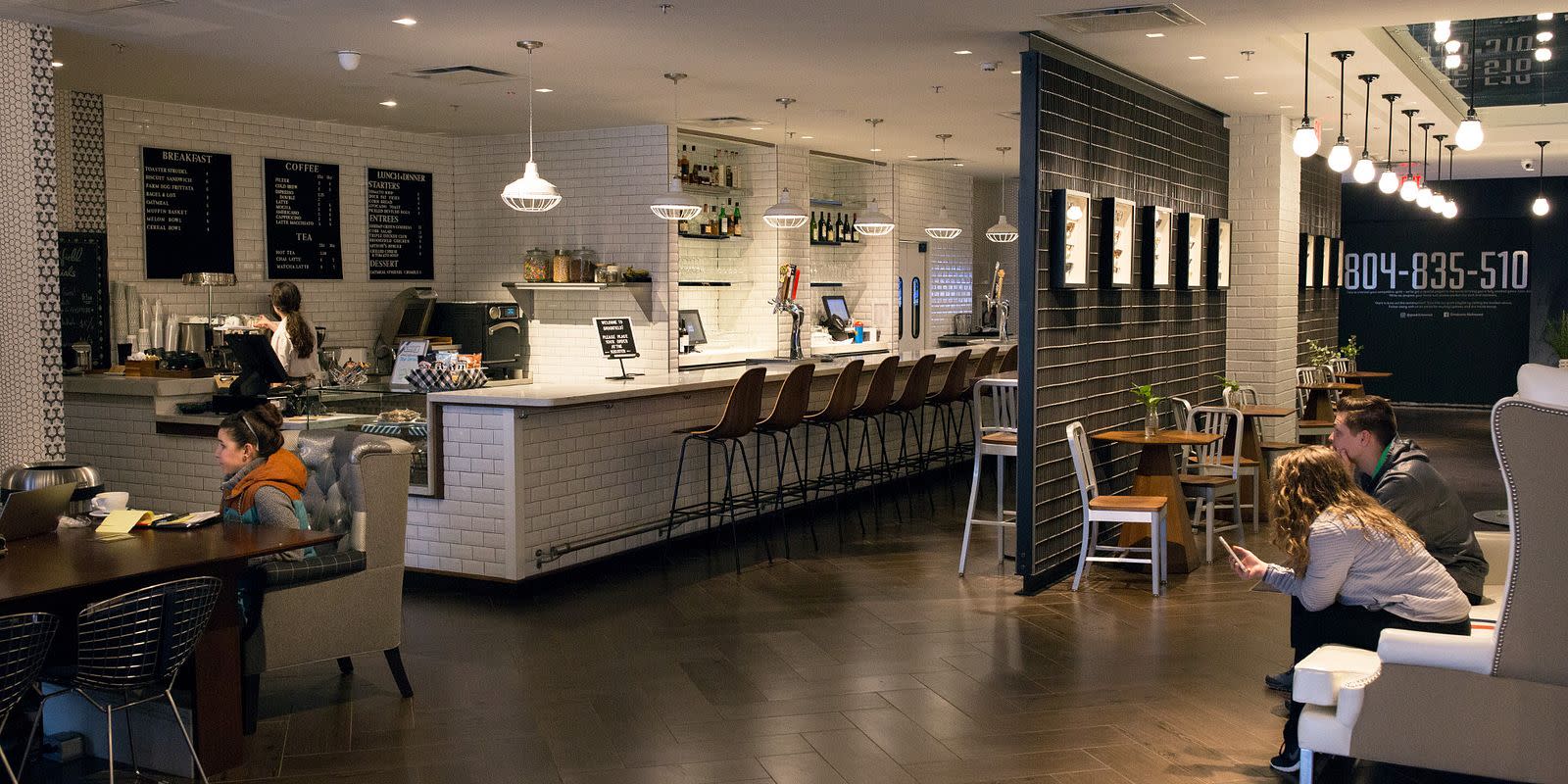 For families visiting Kings Dominion, use Richmond as a basecamp and stay at The Graduate. This family-friendly (and pet-friendly!) hotel is conveniently located in downtown Richmond close to the Virginia Commonwealth University campus, with tons of top-rated restaurants just a short walk or drive away.
It is also only a few miles from attractions like the Science Museum of Virginia, the Children's Museum of Richmond, and Maymont, as well as outdoor opportunities like Belle Isle and Brown's Island. In the spring, the Graduate's rooftop bar, The Byrd House, reopens, allowing guests to get expansive views of Richmond's downtown area and the picturesque James River. If coming with the whole family, opt for the family suite, which has connecting rooms, bathrooms in both rooms, and bunk beds for the kids.
This hotel goes above and beyond for both families and pet owners; guests with pets will receive a custom-made Bark box, while families with kids can request a special stuffed animal if theirs was accidentally left at home.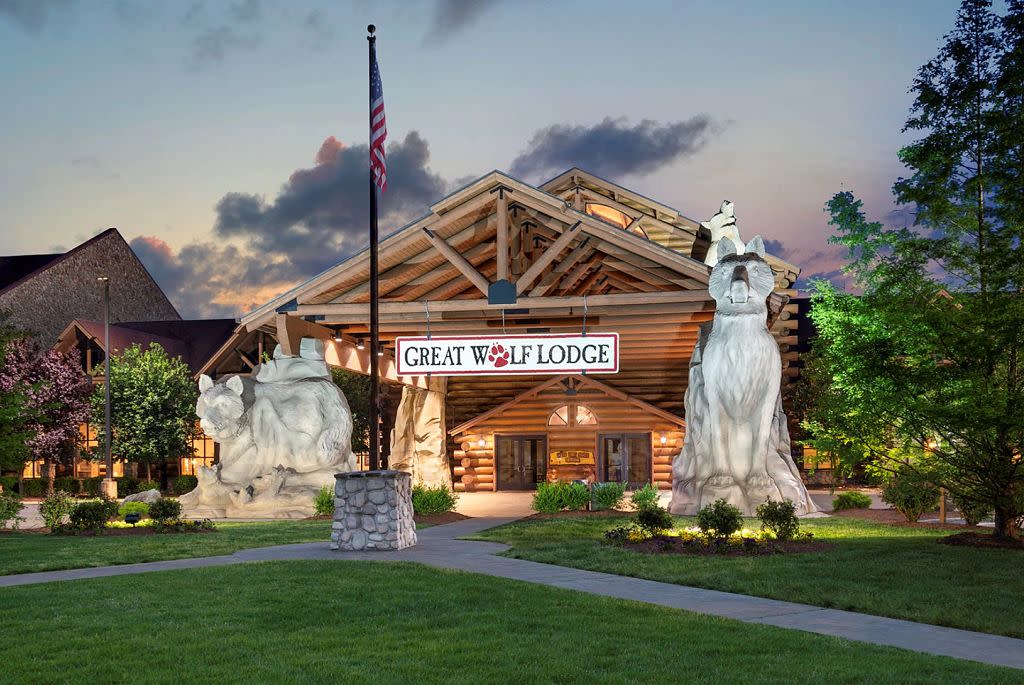 Photo Credit: Joseph Leute
Families heading to Busch Gardens Williamsburg can stay at Great Wolf Lodge to spend some down time in the indoor water park. Other on-site entertainment includes duckpin bowling, laser tag, an arcade, Magiquest Adventures that take you on a scavenger hunt of the property, an outdoor ropes course, "mining" for gems in Oliver's Mining Sluice, and a Build-A-Bear Workshop that will give kids a chance to bring home a memorable keepsake from their Williamsburg Spring Break getaway.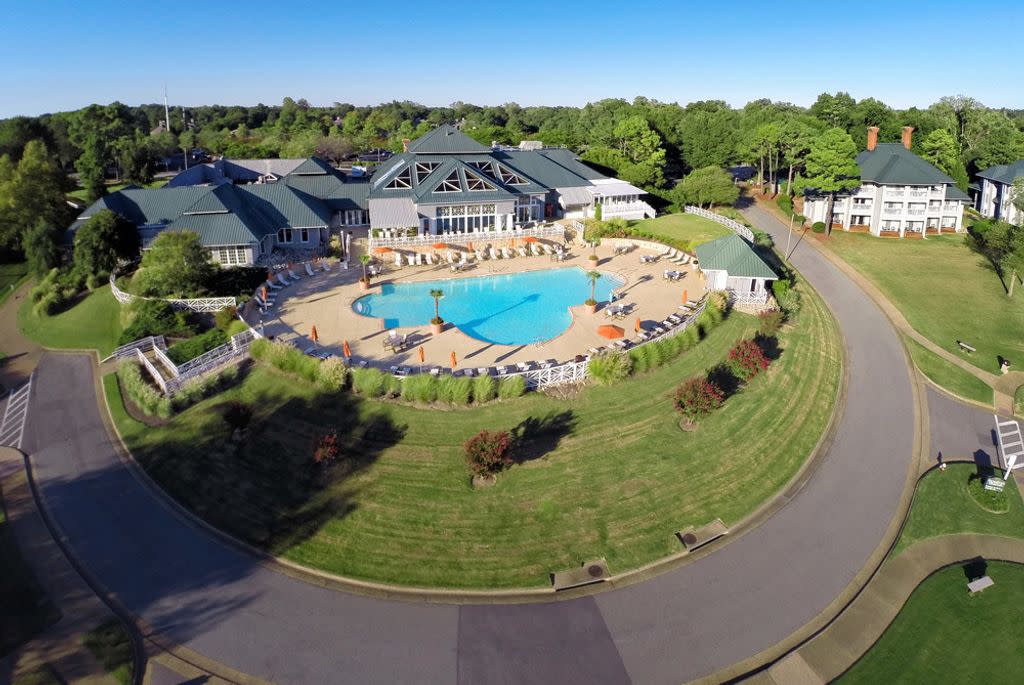 Another kid-friendly option for the Williamsburg area is Kingsmill Resort, which has an indoor pool, bike rentals, a game room, and, for the overworked parents, three stunning golf courses and a relaxing spa. 
Where to Eat
There are dozens of dining options at both Kings Dominion and Busch Gardens Williamsburg.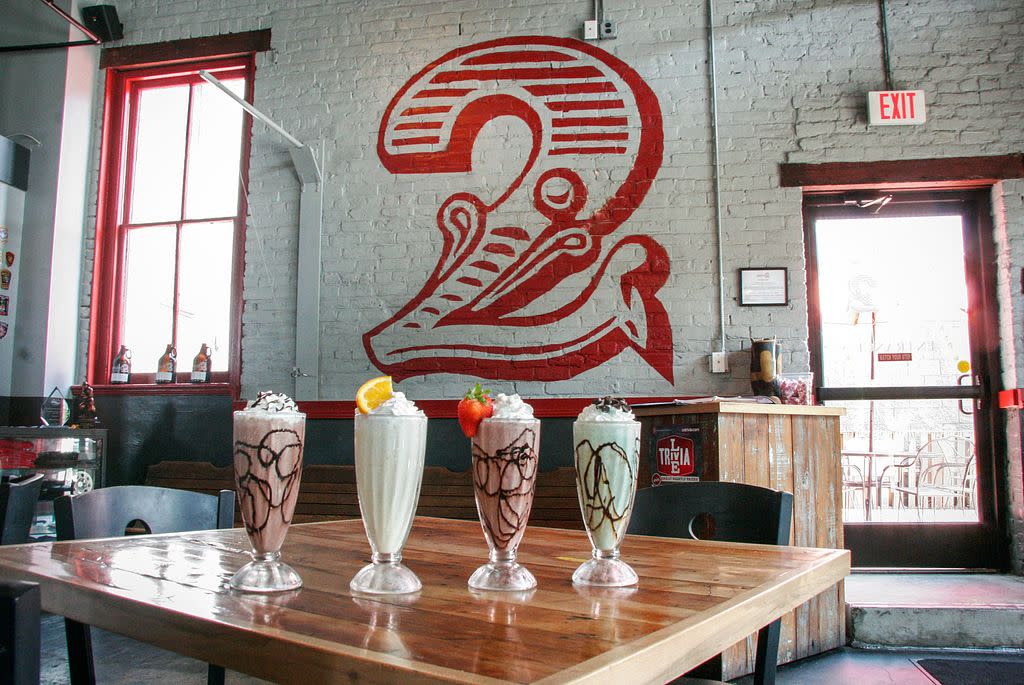 Shakes at Station 2, Photo Credit: Dave Neudeck
Other fantastic family-friendly dining destinations for the Richmond area include Tarrant's Cafe, which is within walking distance of the Graduate Hotel, Boulevard Burger and Brew, and downtown Richmond's Station 2, a burger and milkshake restaurant in a renovated fire station. If you're driving back from Kings Dominion and want to eat on the way back to your hotel, stop by Islamorada Fish Company inside the Bass Pro Shop in Ashland, where kids will love peering into the huge freshwater fish tank.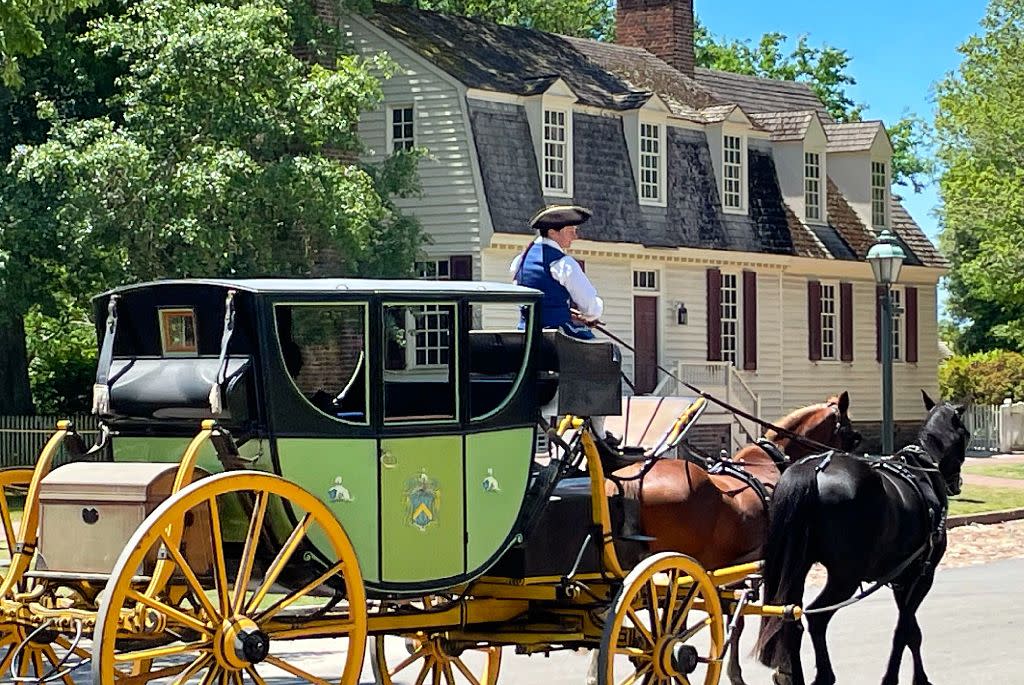 Williamsburg has an expansive dining scene that ranges from affordable takeout to upscale dining for those special nights out, but if you're visiting with family, a few recommended spots include the local favorite Pierce's Pitt Bar-B-Que and Colonial Williamsburg's Kings Arms Tavern (reopens for the season March 18th).The area is also home to more than a half dozen pancakes houses that serve up all the breakfast classics well past noon, such as Southern Pancake & Waffle House and Colonial Pancake House. 
What to Do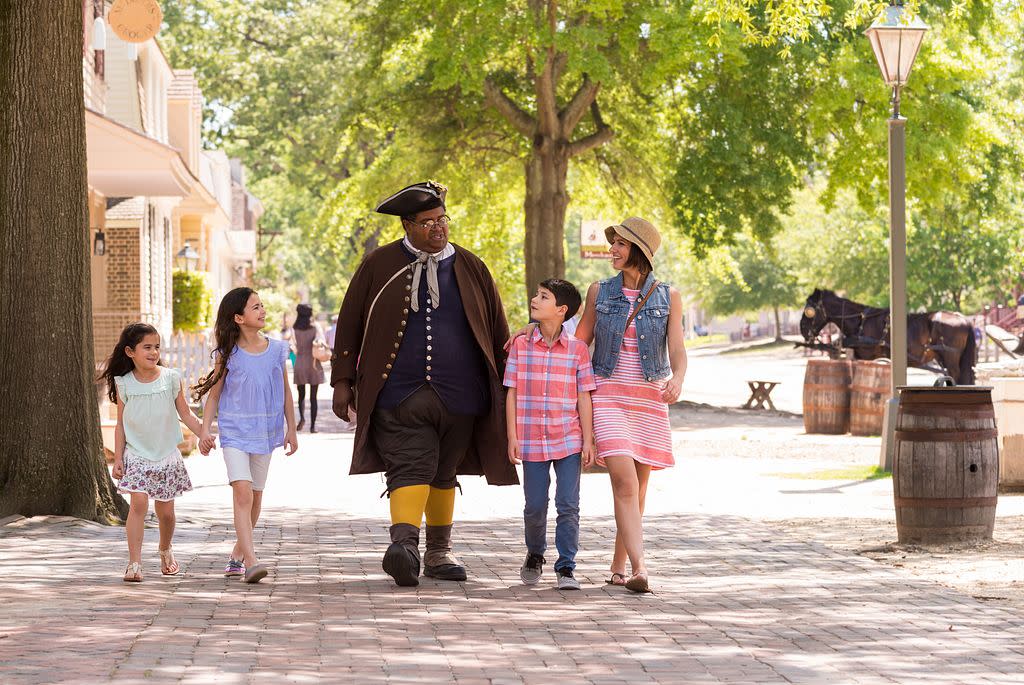 Photo Credit: Mark Atkinson
If you're planning your family vacation to the Williamsburg area, add Colonial Williamsburg to the itinerary for a little educational entertainment. As the country's largest outdoor educational living museum, Colonial Williamsburg has endless activities for the whole family, from 18th century demonstrations in trades like blacksmithing, book binding, and carpentry to stunning gardens, restored colonial buildings, and impressive art museums. Single and multi-day tickets are available for Colonial Williamsburg, but if you're looking to really dig into early American history with the kids, consider purchasing the America's Historic Triangle tickets, which give you seven days of access to Colonial Williamsburg, Historic Jamestowne, Jamestown Settlement, the American Revolution Museum at Yorktown, and Yorktown Battlefield. These passes also include complimentary shuttle service for the Colonial Williamsburg area, discounts on carriage rides, and interpreter-led tours of several historic sites within Colonial Williamsburg.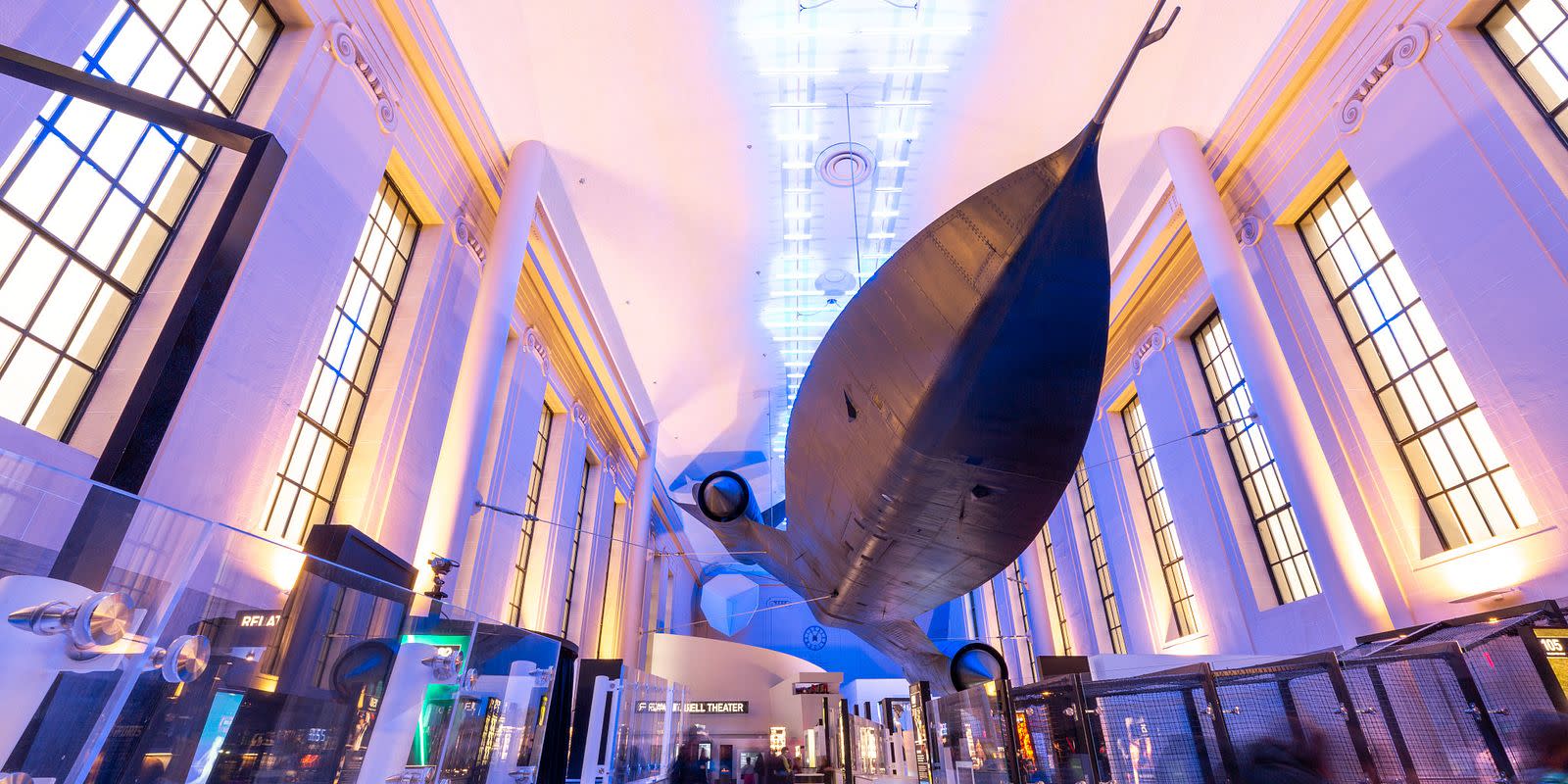 For family field trips in the Richmond area, don't miss the Science Museum of Virginia and the Children's Museum of Richmond, two side-by-side museums on Broad Street that will wow the kids with spectacular science and educational fun. Kids can get hands-on in the Science Museum of Virginia with daily workshops, an art lab, and interactive exhibits like Speed, a motion-centric showcase that features the incredible SR-71 Blackbird supersonic jet and explores the connection between movement and time. The Science Museum of Virginia is suitable for all ages, while kids between the ages of 0-8 will love the next-door Children's Museum of Richmond. Exhibits at the Children's Museum include a Little Farm, a Living Tree House, and an art studio where kids can get creative.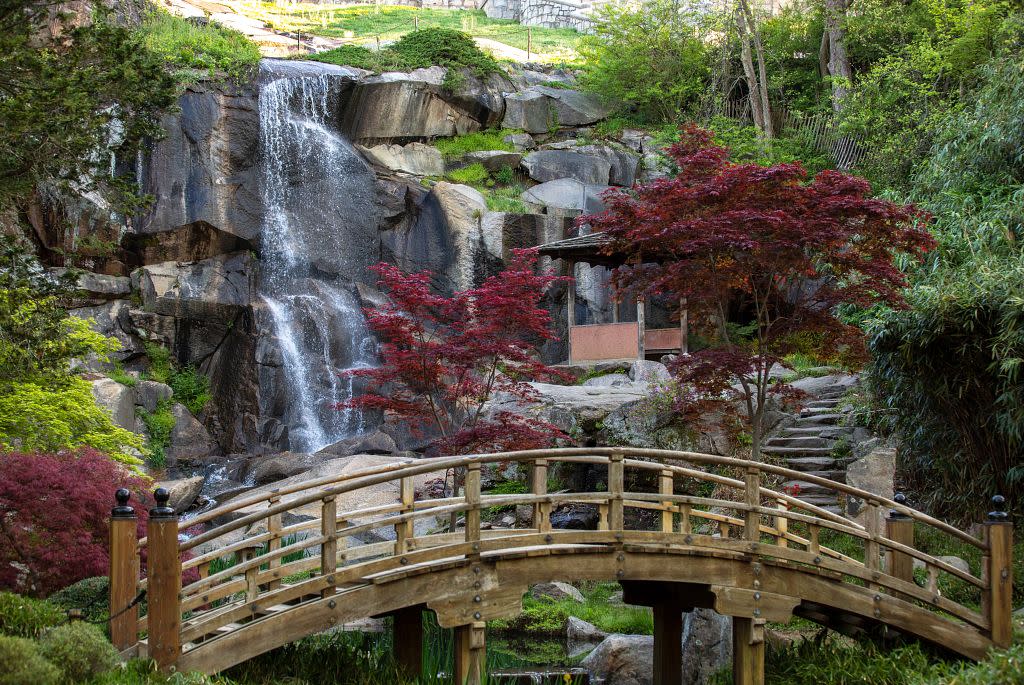 Wander through Maymont, a 100-acre historic estate and park in the heart of Richmond, to see spring flowers in the gardens, feed friendly goats at the Maymont Children's Farm, and learn about the animals and plants that live in the James River at the Robins Nature Center. The suggested admission fee for the gardens, farm, and wildlife habitats is $5, while the Robins Nature Center is free for ages two and under, $6 ages 3-12, and $8 ages 13-64.
More Virginia Vacation Ideas for March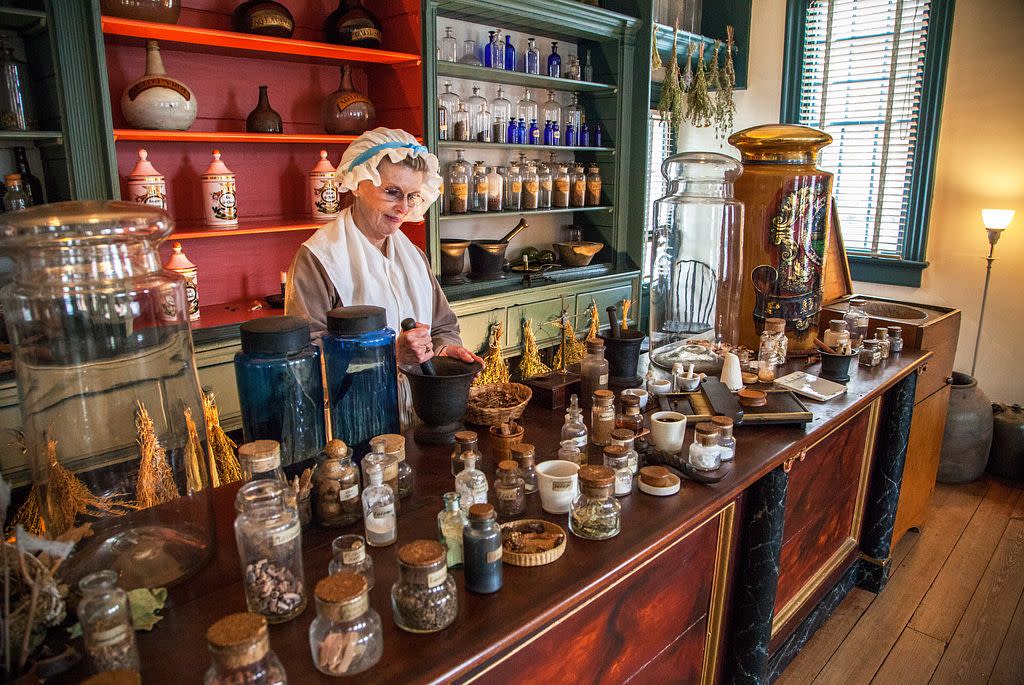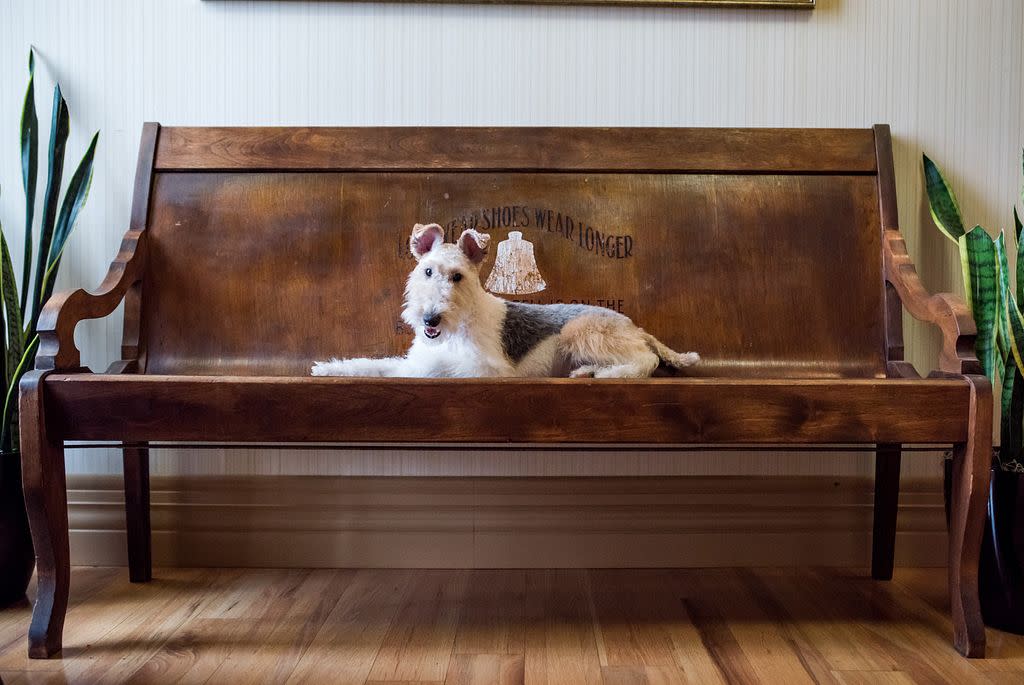 Photo Credit: Lindsey Hinkley Photography, @lindseyhinkleyphoto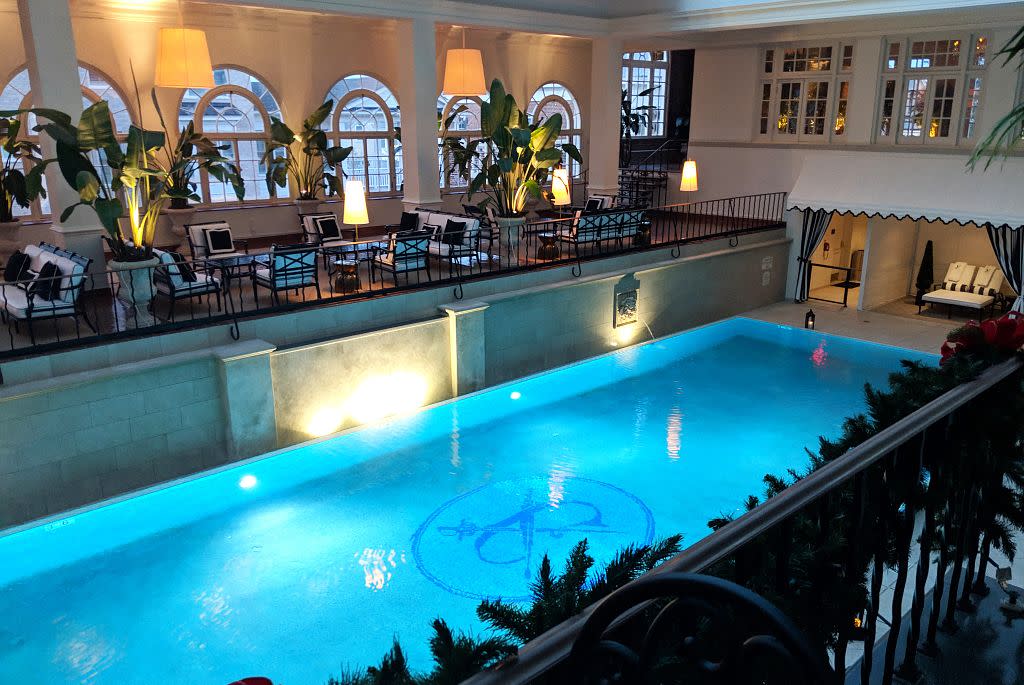 March is a great time to head to Virginia Beach, as off-season prices still allow you to get great deals and warmer days allow for soaking up the sun and relaxing in the sand (although dipping more than toes in the still-chilled Atlantic is probably not a good idea). The luxurious Cavalier Hotel has rates in the mid-$200s during the week while the brand-new sister hotel, Marriott Virginia Beach Oceanfront, located across the street, offers rates in the mid-$100s during the week. Other oceanfront hotels in the area start from less than $100 in March, giving you a chance to enjoy prime views and location during your coastal Virginia vacation.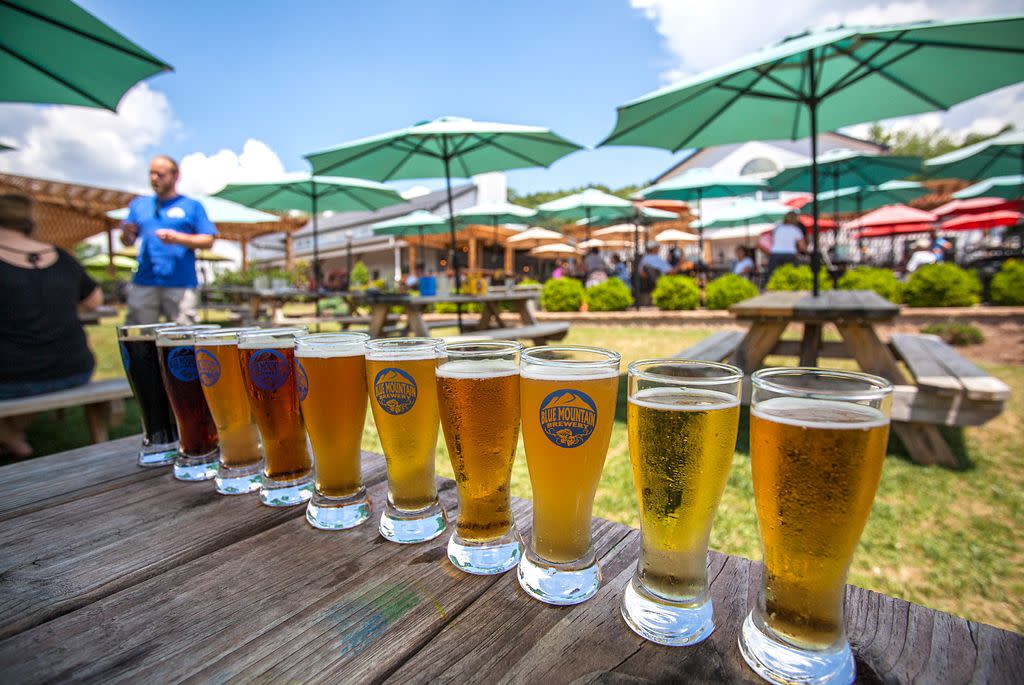 We've shared our ideas for a March family vacation to Virginia, now it's time for you to start planning! Experience all there is to LOVE about Virginia when you book a trip to one of these kid-friendly destinations.