We all enjoy the pleasant dinner and a movie date from time to time, but that can get about as stale as the popcorn eventually. Trade in your theater seats for something a little more action-packed this weekend. Try one of these extreme date ideas with your significant other to create an unforgettable trip filled with excitement and adventure.
Zip Lining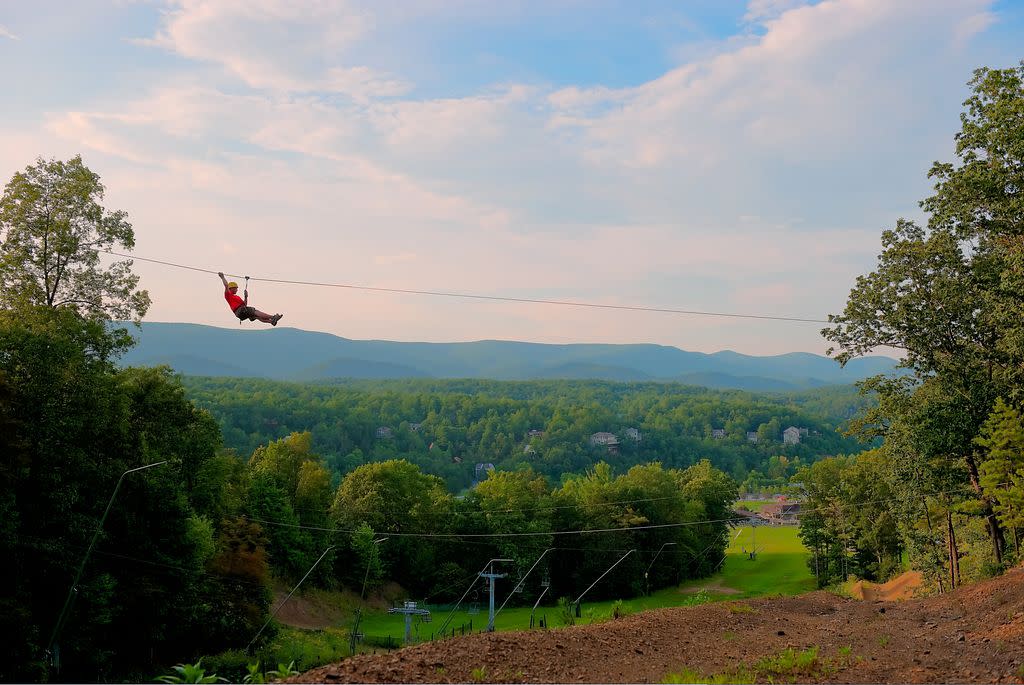 Photo Credit: Scott K. Brown
Zip line across Virginia's scenic landscapes with your partner for awesome views and a little speed (zip lines in the state can go as fast as 40 MPH). Some of the following zip lining destinations are all about the wilderness, but the Treetop Zoofari Zip Line and Adventure Park in Moseley outside of Richmond lets you see the zoo animals from above their enclosures. Check out one of the following places to reserve your zip line trip today.
Hang Gliding
Get an aerial view of the state with hang gliding lessons. Start with a beginner's lesson, where you'll learn how to safely glide just a few feet off the ground, and move up to soaring high above the earth, where you'll see Virginia in a whole new way. Find out more about hang gliding around Virginia:
Hang Glide Virginia—Onancock
Blue Sky Hang Gliding—Manquin
Silver Wings Hang Gliding—Arlington
ATV Trails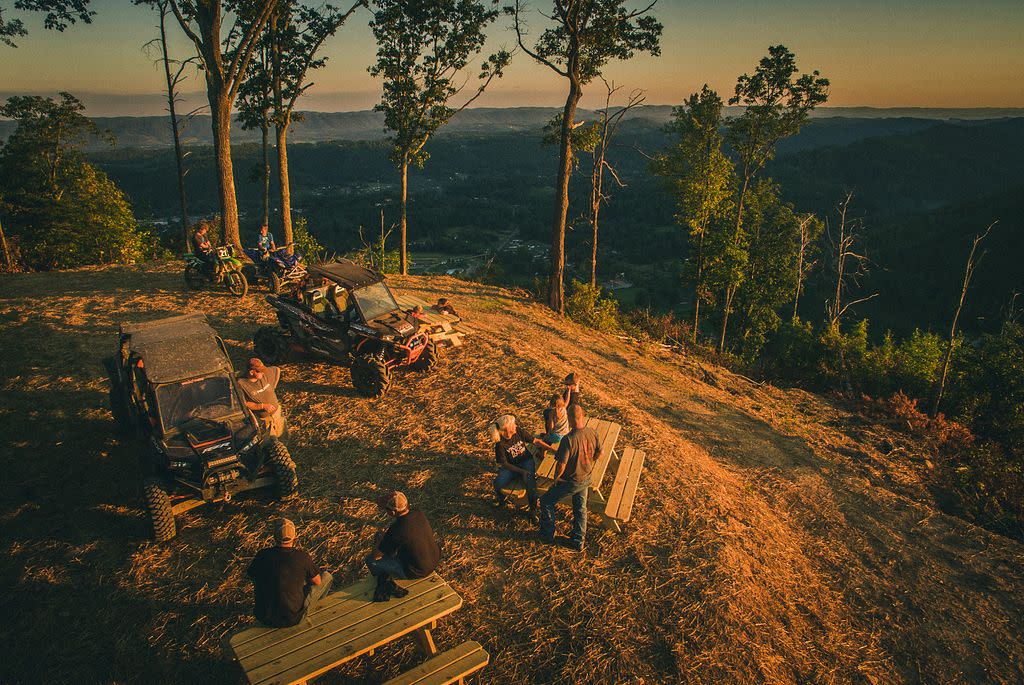 All-Terrain Vehicles are a popular way to enjoy Virginia's outdoors in an extreme way. There are over 150 miles of ATV trails in Virginia, including Spearhead Trails in St. Paul, Moto Cove Offroading in the northern region of Gore, and Slades Park in Surry. Although many places require you to bring your own off-roading vehicles, here are a few spots that have rentals available at the trailheads:
Mountain Biking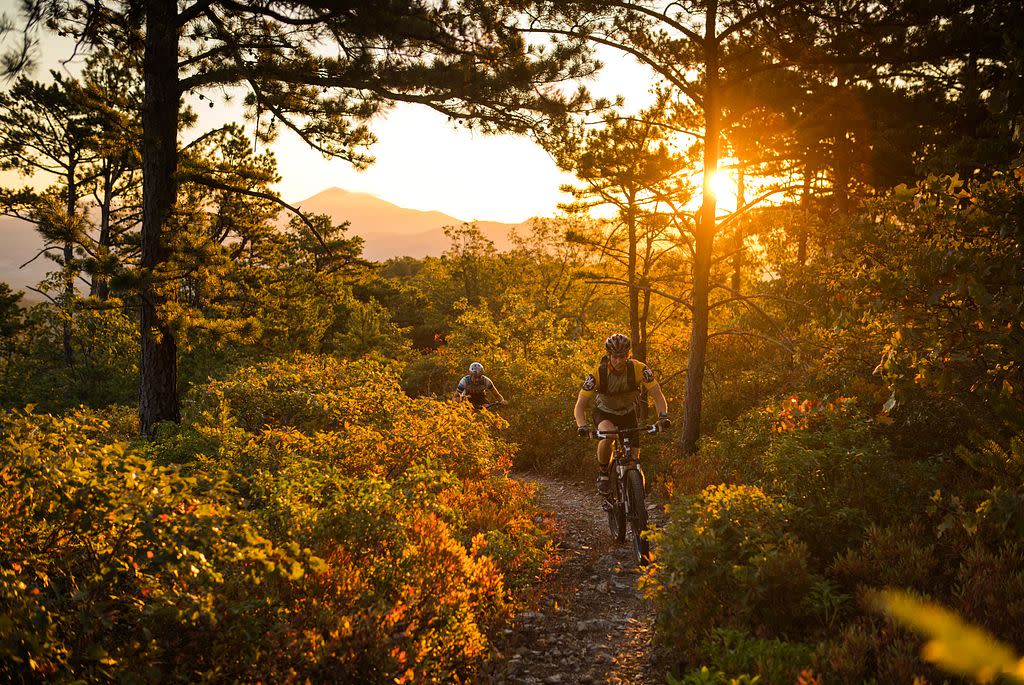 Hit the trails and try out mountain biking in Virginia. Although some may be a bit advanced for first-timers, there are trails of every level through Virginia. If you don't own mountain bikes, you can rent them at shops located throughout the state. Here are a few of the bike rental shops in Virginia:
Scuba Diving
This one involves a little ground work before you can get out in the open ocean, but it is well worth it. Couples can complete the educational aspect online, then head to the dive school location to practice in the confined waters of a swimming pool. Once you get five practice courses out of the way, you are free to dive into the open waters of Virginia's coastal area.
These Virginia scuba diving schools can get you ready for the deeper dives:
Rock Climbing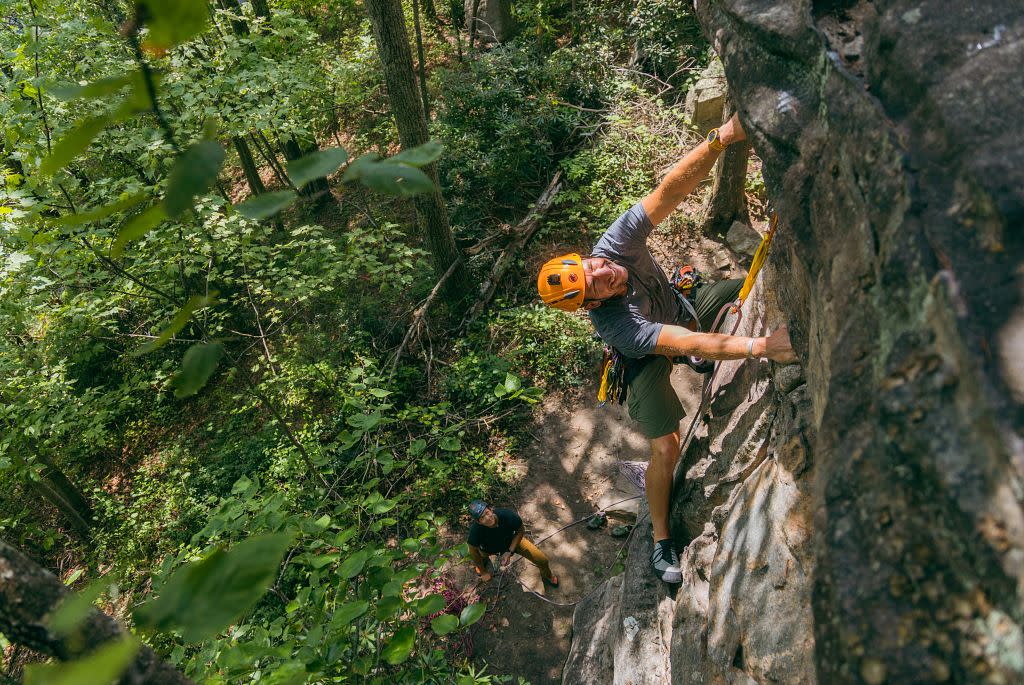 Rock climbing trips are available throughout Virginia both indoors and outdoors. Get outside and take on massive mountain landscapes if the weather permits, or on rainy days, head to a local indoor rock climbing facility for an energetic and active date.
Indoor:
Outdoor:
Flyboarding
Never heard of this extreme activity? You're missing out! Picture a jet pack on the water. That's basically what this extreme sport entails. The Flyboard is attached to a Jet Ski, using the power from the Jet Ski to propel you in the air using water propulsion. This is a great idea for couples vacationing at the beach that are looking for more thrills than sunbathing can provide. Head to Great White Water Sports in Norfolk to try out this new extreme water sport.
Hot Air Ballooning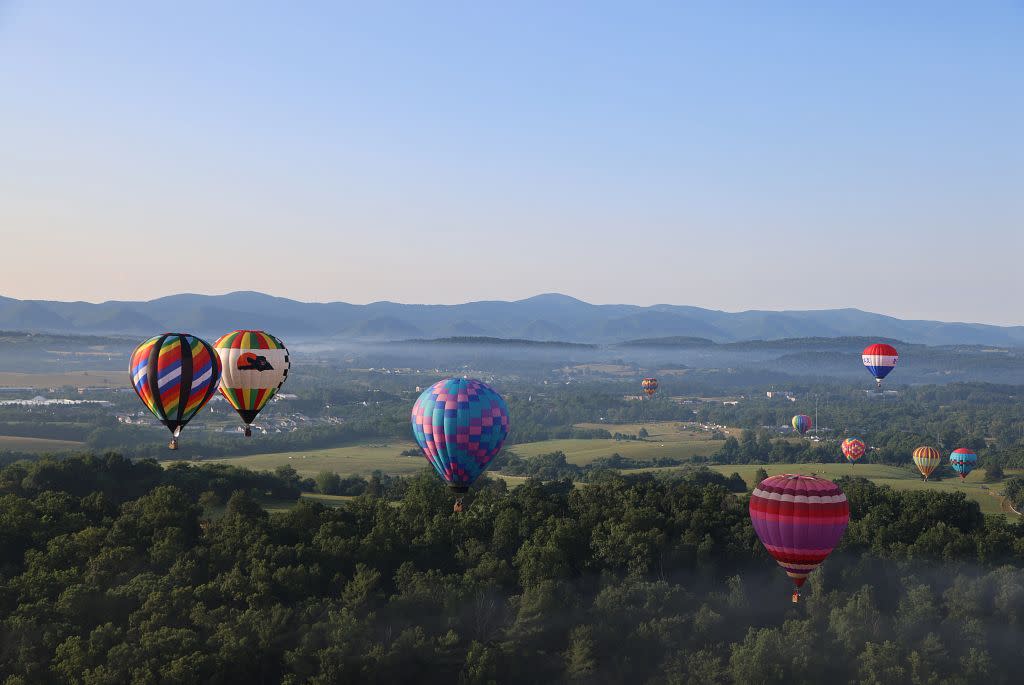 Want the view with another person at the helm? Take a hot air balloon tour to see Virginia from above (and enjoy the relaxing atmosphere with a glass of Virginia wine!). Sunrise and sunset flights add a romantic aspect to the trip, and many hot air balloon companies will capture your special moments with aerial photography.
Sky Diving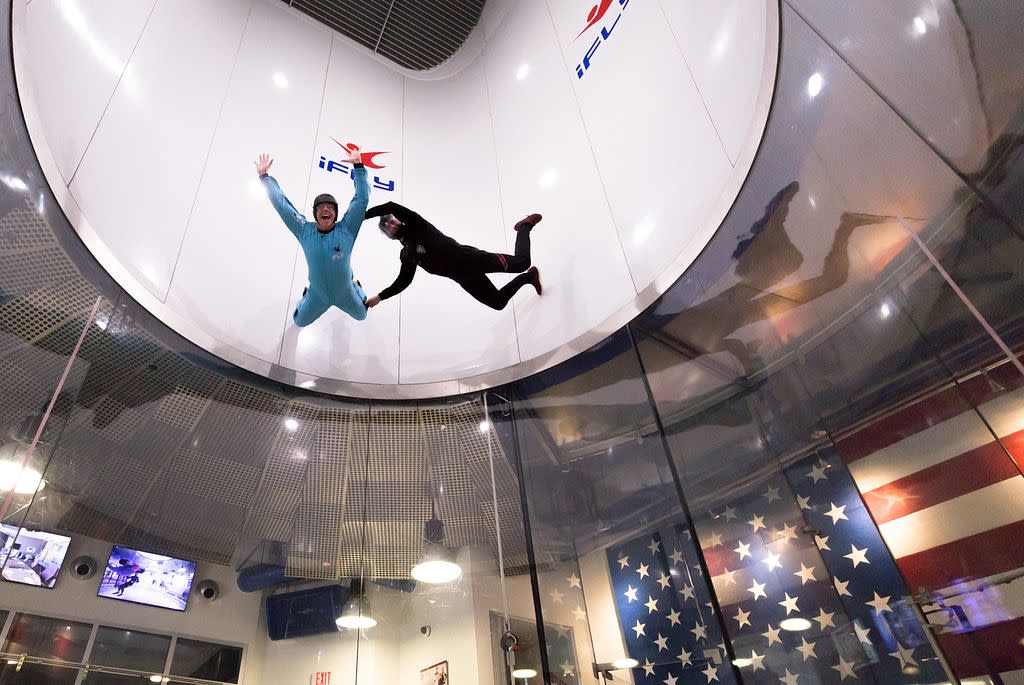 For those that aren't afraid of heights, sky diving is a fantastic date adventure. Jump from an aircraft with a certified instructor for an experience you won't soon forget. And like rock climbing, sky diving isn't just an outdoor activity. IFly in Virginia Beach lets you take the plunge in a simulative air tube, giving you the feel of the fall without the extreme heights. They even have a special package called the Spread Your Wings for Two, where you'll both fly with a certified instructor for a discounted rate.
White Water Rafting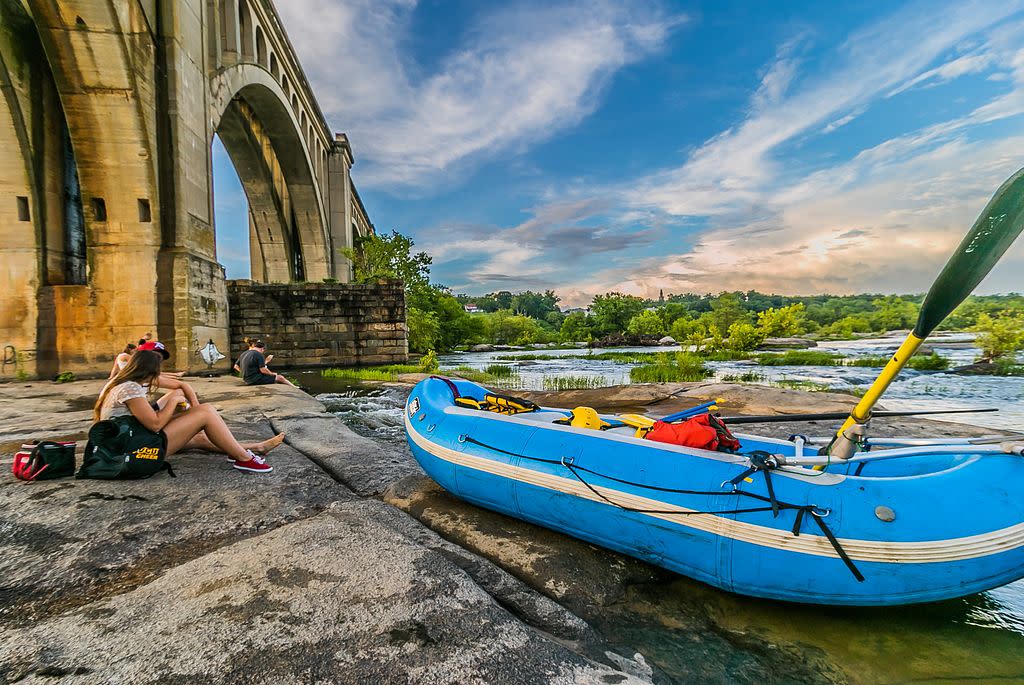 Photo Credit: Mick Anders
Navigate Virginia's waterways with a little speed during a white water rafting trip. If it is your first time, look for rafting trips that range from Class I-II. More skilled rafters should check out the James River sections that go up to Class IV. The excitement of a rafting trip is perfect for a twosome looking for an extreme outing.
 
Break out of your date "comfort zone" and set out on one of these unique adventures for couples throughout Virginia!