Fall is officially here, and that means it's time for chilly nights by the fire, the changing of leaves, and taking a trip through Virginia's colorful mountains. Start with a drive through stunning Southwest Virginia on one of our incredible scenic roadways, such as the Blue Ridge Parkway or Skyline Drive.
Southwest Virginia offers some of the state's top fall experiences, from the best hikes with even better views, awesome mountain lodges for overnighters, and scenic drives, as well as a plethora of wineries and breweries perfect for an afternoon tasting. The Blue Ridge Parkway will wind you through charming small towns, beautiful overlooks, and some of Virginia's best fall wineries. 
If you are on the lookout for peak fall foliage, be sure to download our fall foliage map and sign up for our fall foliage emails, with the latest info delivered straight to your inbox! As for our favorite places to eat, drink, and stay in Virginia this October, look no further, our top recommendations are listed below.
The Newest Attractions in Southwest Virginia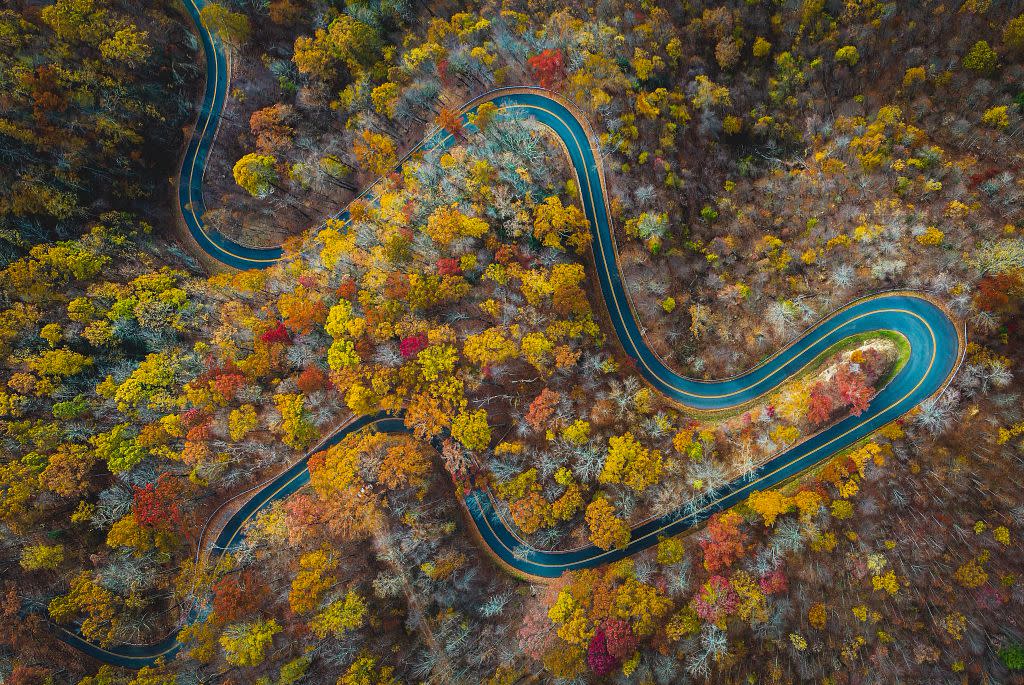 Photo Credit: Brad Deel, @brad.deel
The Back of the Dragon is Virginia's only designated motorcycle route and the premier riding road on the East Coast. It features over 300 curves in 32 miles with switchbacks, hairpins, and exceptional views. A few new additions to note: new, motorcycle-friendly lodging on the Smyth County side, a new scenic overlook at Hungry Mother State Park, and a new Back of the Dragon Welcome Center in Tazewell.
Out in Big Stone Gap you will find a brand new cafe and ice cream shop, 404 Cafe & Creamery, serving hand dipped ice cream, coffee, baked goods, and light lunch. The cinnamon rolls look out of this world!
Make your way out to Bristol and check out the newest brewery, Michael Waltrip Brewing Company. The spacious new brewery opened its taproom in fall 2021 in a historic, industrial setting and features plentiful beers on tap and weekly live music.
A new European-style inn located above Marion Outdoors in Marion, The Merry Inn, has just opened its doors in September and will be accepting guests this month. Built with Appalachian Trail hikers in mind, accommodations include hostel style rooms with bunks as well as private rooms. Be sure to check their Facebook page before arrival as they are still in opening stages.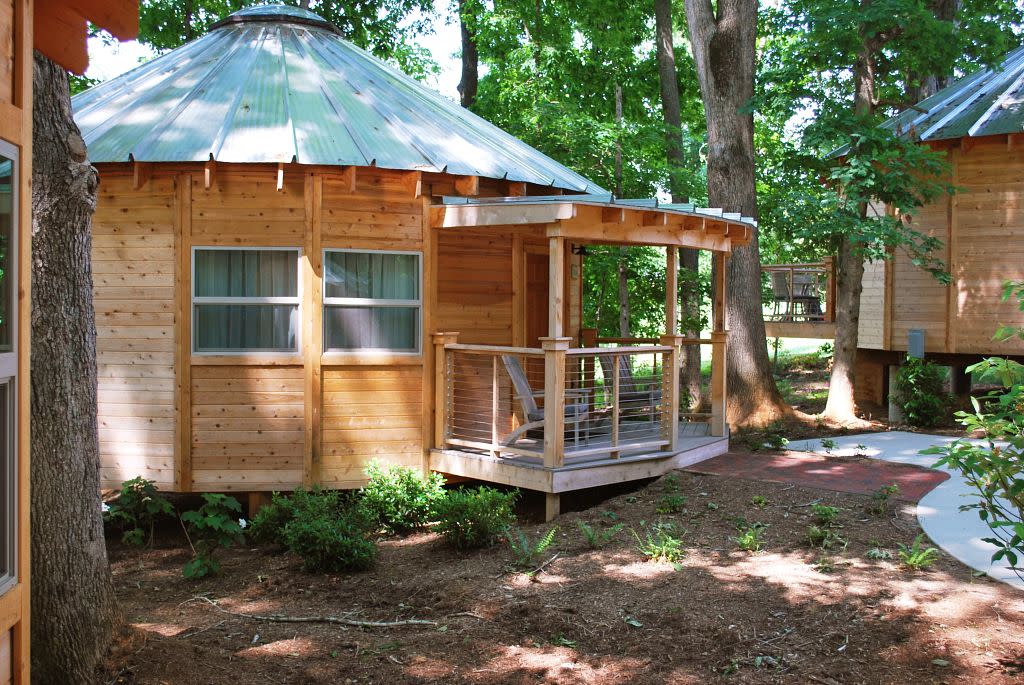 Opened in early 2022, book a magical stay at Nicewonder Farm & Vineyards in Bristol. This 28-room luxury boutique inn features beautifully appointed rooms as well as upscale yurts, set to the backdrop of a stunning vineyard.  
36° Fifty Brewing officially opened its tasting room this year in downtown Marion. Named after the latitude and longitude of Marion, the brewery offers over a dozen craft beers on tap, in a laid-back, pet-friendly tasting room. It is currently only open on Saturdays and occasionally features live music and special events.
Where to Eat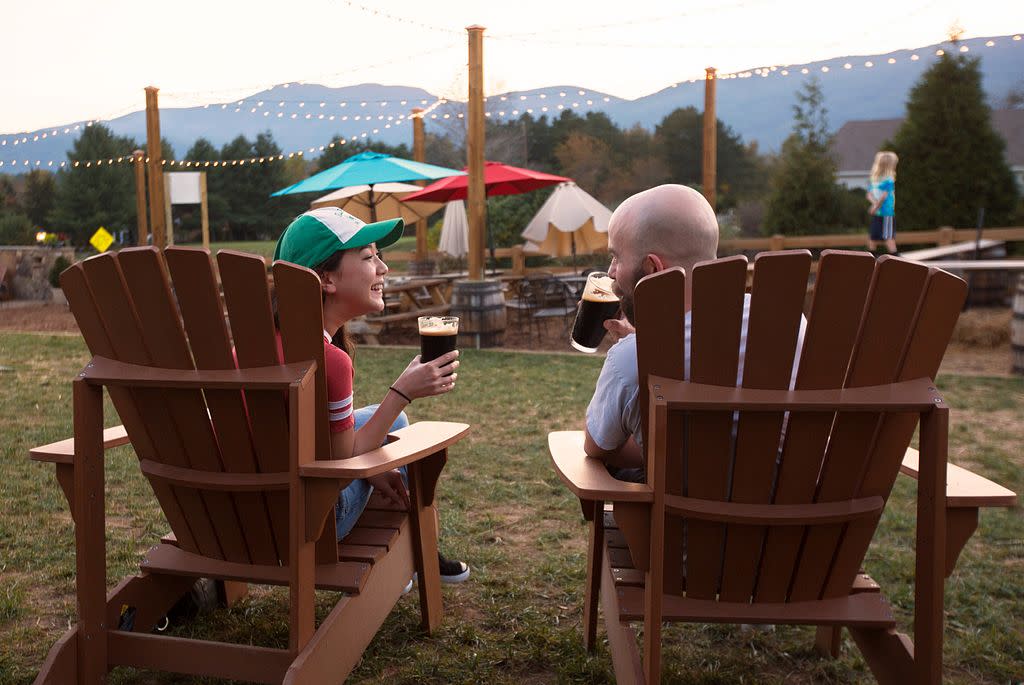 Blue Mountain Brewery is not only a great option for craft beer with a beautiful view, but also an awesome meal. The full-service kitchen offers apps, salads, pizzas, sandwiches, and more all made from scratch right there on-site. They even offer gluten free pizza!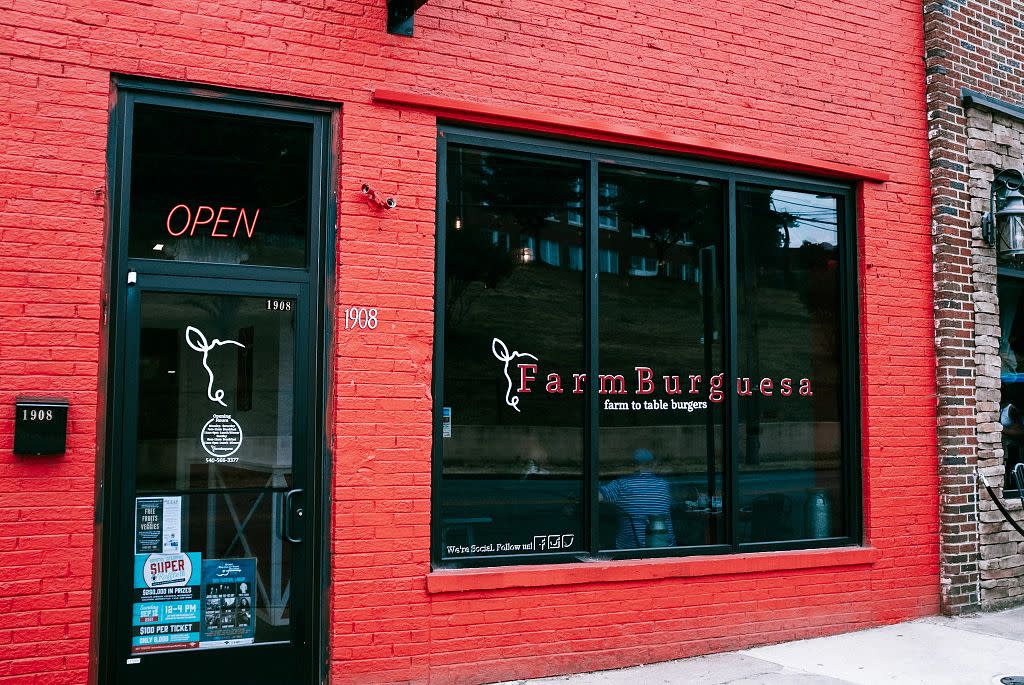 For an outstanding farm-to-table burger, check out one of Farmburguesa's two locations, one in Vinton and one in Roanoke's Grandin Village neighborhood. Not only are these some of the freshest burgers around, but they also get super creative with them- think caprese burgers or even a burger with pineapple sauce. But fear not-- classics are always available as well as vegetarian options.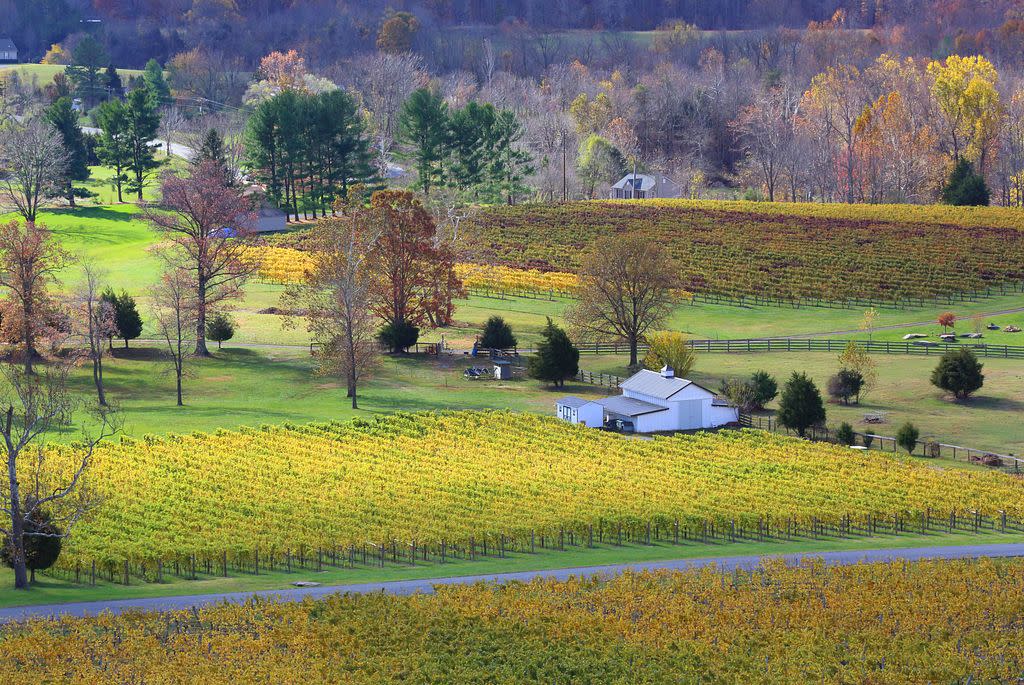 Photo Credit: Steven Morris
For a unique, upscale dining experience, The Farmhouse Restaurant at Veritas Winery offers a special farm-to-fork dinner and Sunday brunch. From Tuesday- Saturday, get dinner in the Farmhouse or Garden house for a home-grown menu created in-house bi-weekly. Stop in on Sunday for a pre-fixe brunch menu with bottomless sparkling wine! Did we mention the views are stunning?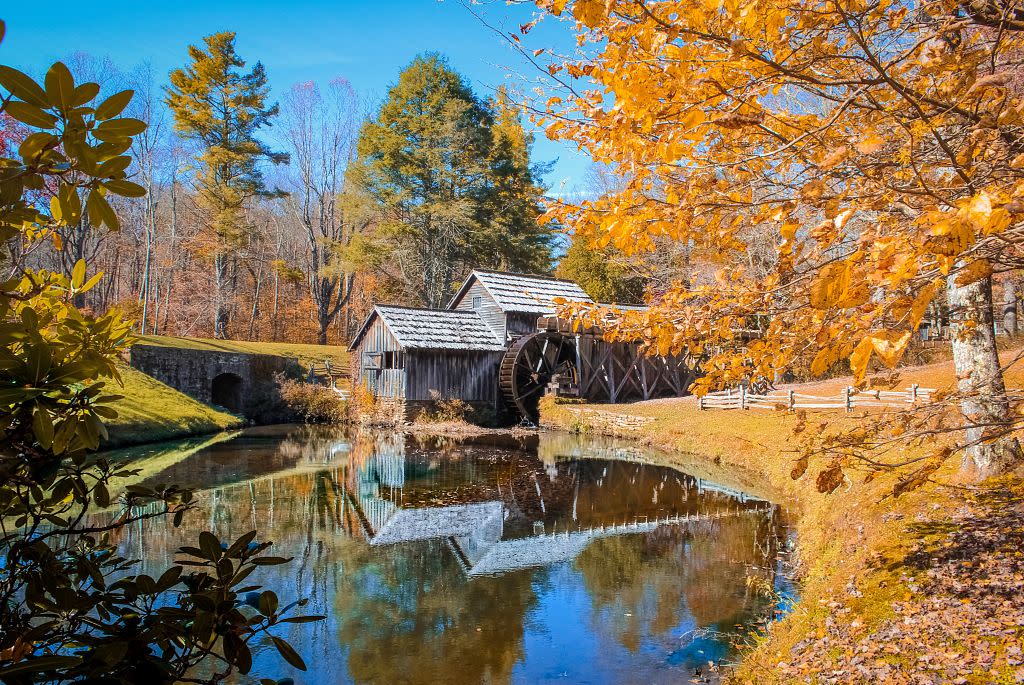 Photo Credit: Shannon Terry
One of the most iconic structures along the Blue Ridge Parkway, Mabry Mill is a historic gristmill that still grinds flour over a 100 years after its construction! Not to mention it is set to a stunning backdrop for fall colors and features an onsite restaurant and gift shop. Great for breakfast!
Where to Stay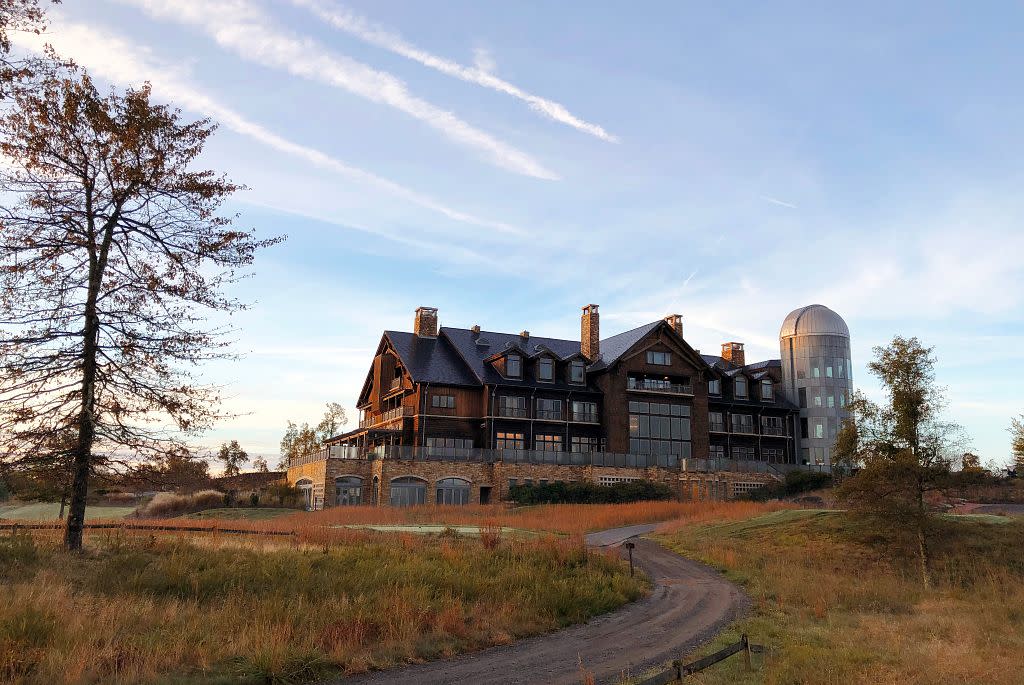 For a taste of luxury, Primland Resort, Auberge Resorts Collection offers spacious accommodation options on 12,000 acres surrounded by the Blue Ridge Mountains. Stay for a round of golf, scenic hike, or horseback ride, or choose from one of Primland's many other outdoor offerings.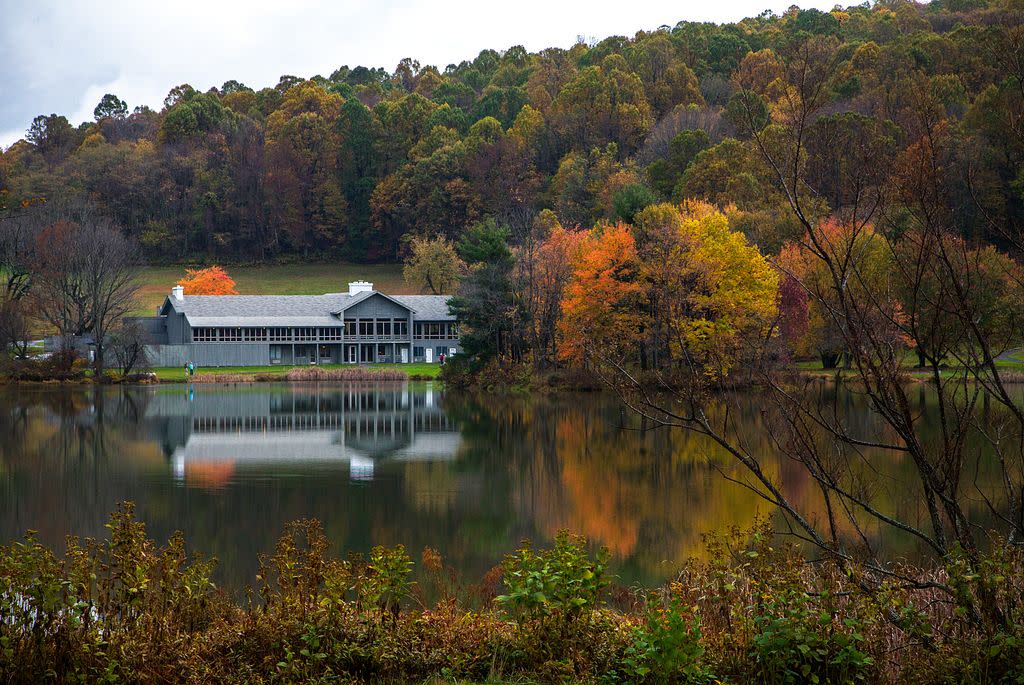 Situated right off the Blue Ridge Parkway, Peaks of Otter Lodge is an ideal spot for a peaceful stay in beautiful surroundings, plus those dreamy, cozy lodge vibes perfect for fall. The lodge has access to countless hiking trails as well as close proximity to some of Virginia's best wineries and unique museums.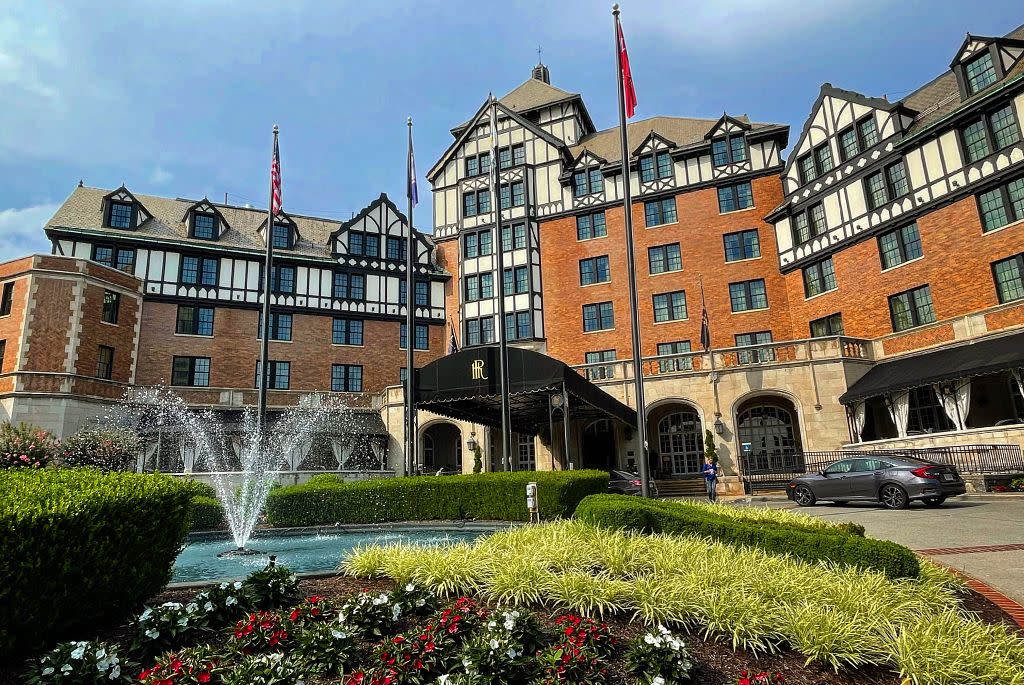 If you're looking for a city stay, Hotel Roanoke is a great option during the fall season. Not only is the hotel beautifully designed with a bar and restaurant to boot, it is located in the heart of Roanoke, a walkable city with lots of awesome shops and restaurants as well as outdoor activities.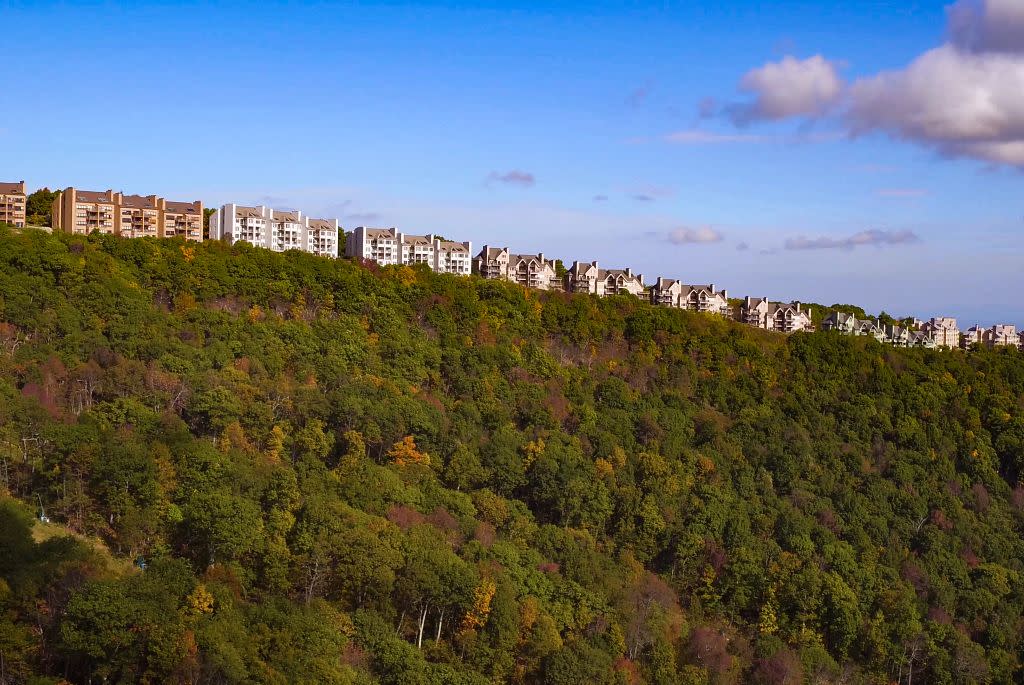 Photo Credit: Big Orange Frame
Wintergreen Resort is another top option for lodging this season, as it is surrounded by stunning mountain views, great for taking in fall colors. The drive alone is breathtaking, not to mention the on-site spa, golf course, sports, and recreation facilities. This mountain resort also features a variety of dining options.
What to Do
Photo Credit: Michael Speed, @photosbyspeed
Taking a scenic drive down the Blue Ridge Parkway is a fall must. With over 400 miles of roadway and countless overlooks, the Blue Ridge Parkway is one of the best ways to experience fall in Virginia. The drive is dotted with designated campgrounds and picnic areas for easy stops as well as small towns and cities if you're looking to try some local restaurants or book a longer stay.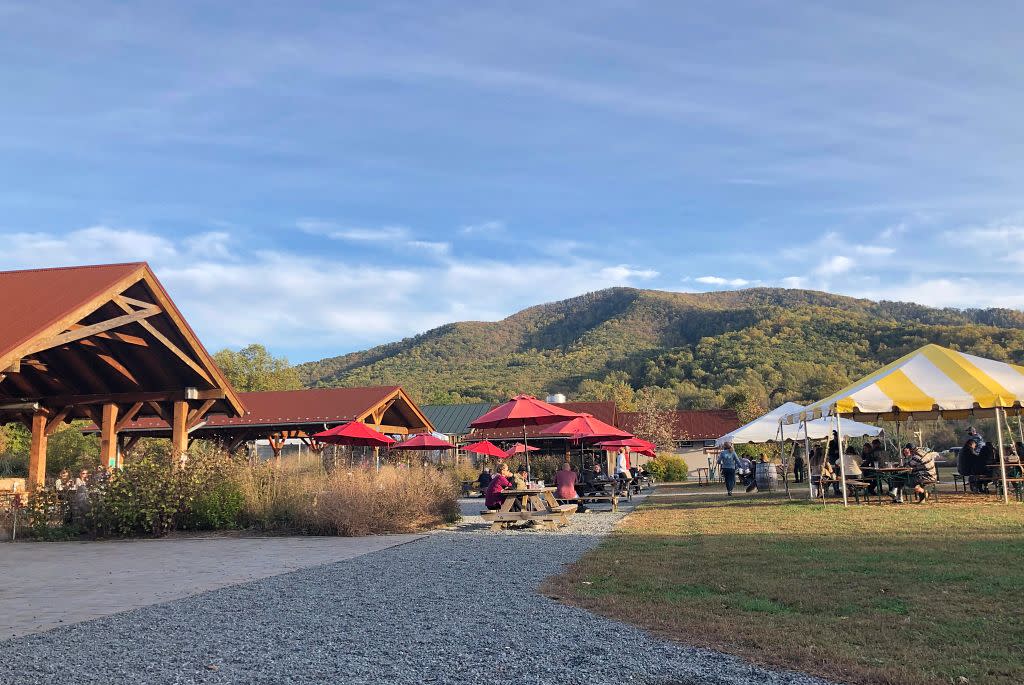 On the sunrise side of the Blue Ridge, you will find the charming community of Nelson County, with Virginia Route 151 running straight through. This section of Rt. 151, referred to as Nelson 151, is the ultimate route through some of Virginia's best wineries, craft breweries, cideries, and even distilleries. Don't miss the famous Devils Backbone Brewing "Campground" or the views from Afton Mountain Vineyards. See the full list of Nelson 151 offerings here.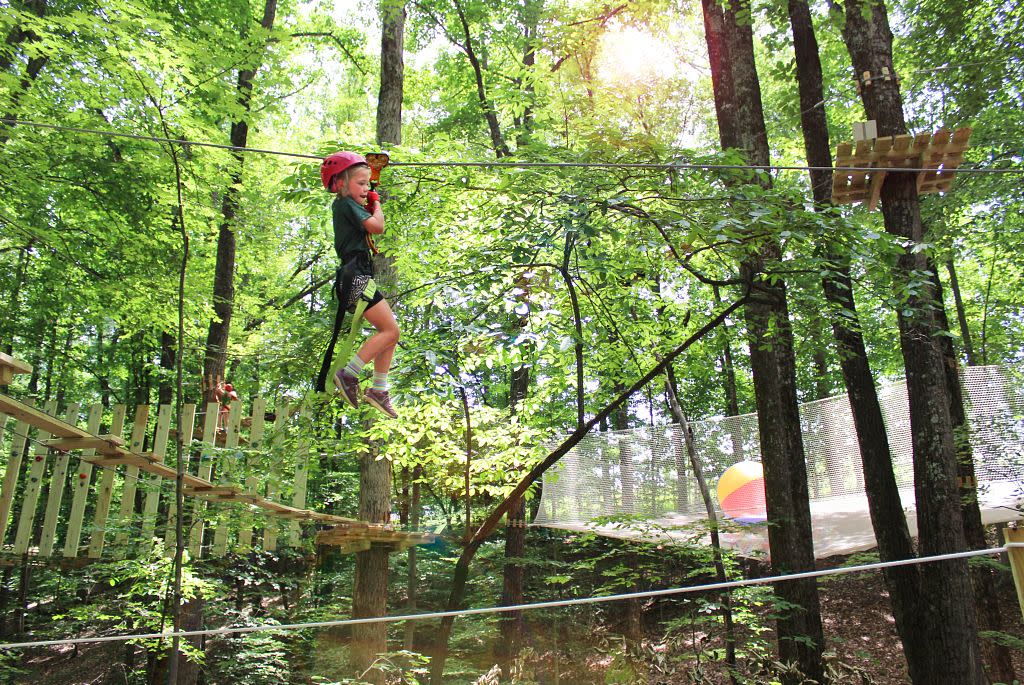 Photo Credit: Shannon Terry
For some true outdoor recreation, check out Explore Park in Roanoke. From camping, mountain biking, and paddling to treetop quests, zip lines, disc golf, and an on-site brewpub, Explore Park has everything you need for an adrenaline-pumping experience or something leisurely if that's more your style.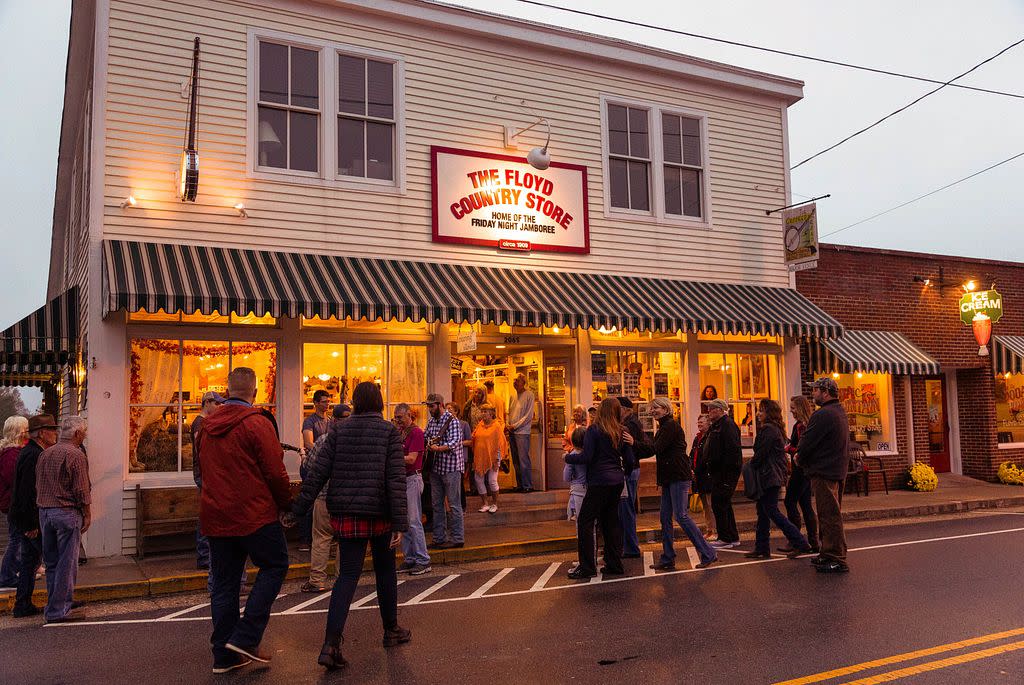 Further west, the Floyd Country Store makes the perfect stop for anyone looking to experience an authentic country store with traditional Appalachian roots. Inside you will find quirky merchandise themed around simple country living. Every Friday night starting at 6:30pm, locals and visitors alike come together for the Friday Night Jamboree, an authentic Appalachian experience of live music, dancing, and general celebration.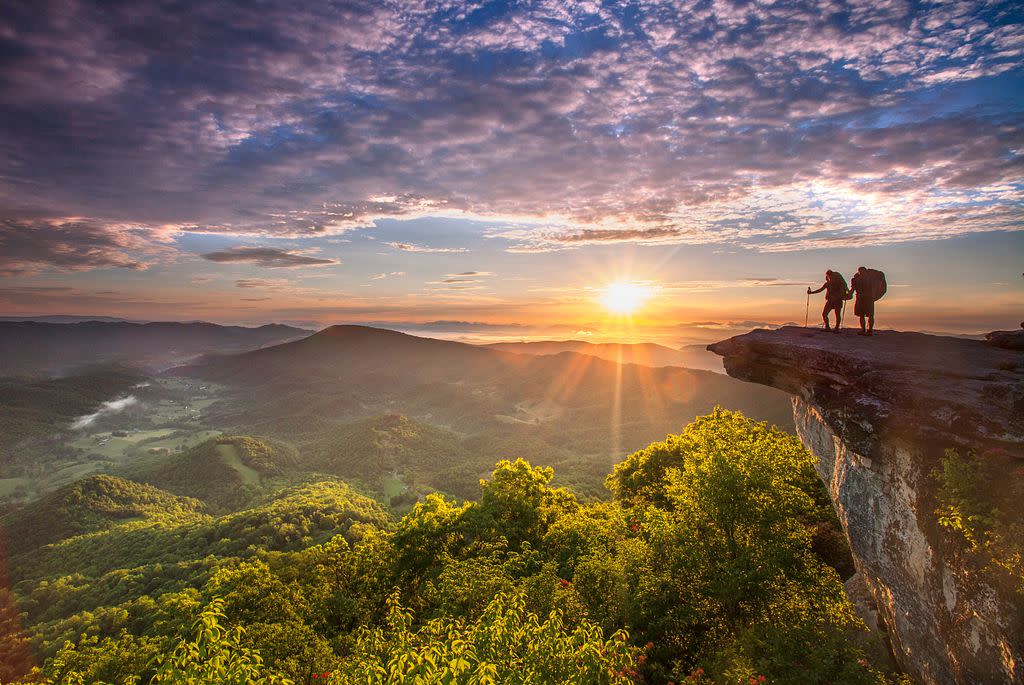 Photo Credit: Brent McGuirt
While cruising down the Blue Ridge Parkway, make time for a hike or two to take in the fall foliage. There are a plethora of fantastic options from Humpback Rocks, Peaks of Otter, and Roanoke River Trail to McAfee Knob, which is west of Roanoke but worth the detour as it's the most photographed spot along the Appalachian Trail. For more hikes along the Blue Ridge, check out our Best Blue Ridge Parkway Hikes post.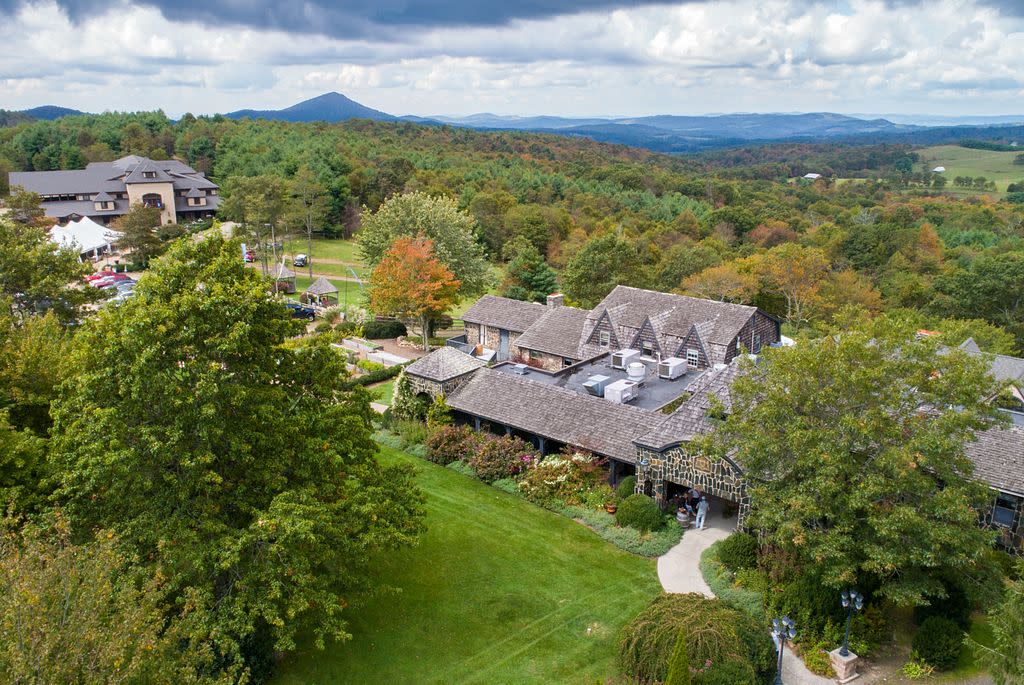 Photo Credit: Star City Skycams, @starcityskycams
Meadows of Dan is another great stop off the Blue Ridge Parkway. A small community boasting a variety of hiking trails and outdoor activities as well as a town for shopping and snacking, Meadows of Dan makes for a great fall experience. Be sure to check out Nancy's Candy Company, a one-of-a-kind giant candy factory, while in town and stop by the nearby Chateau Morrisette Winery on the way out! It's one of Virginia's largest-producing wineries and is absolutely stunning in the fall.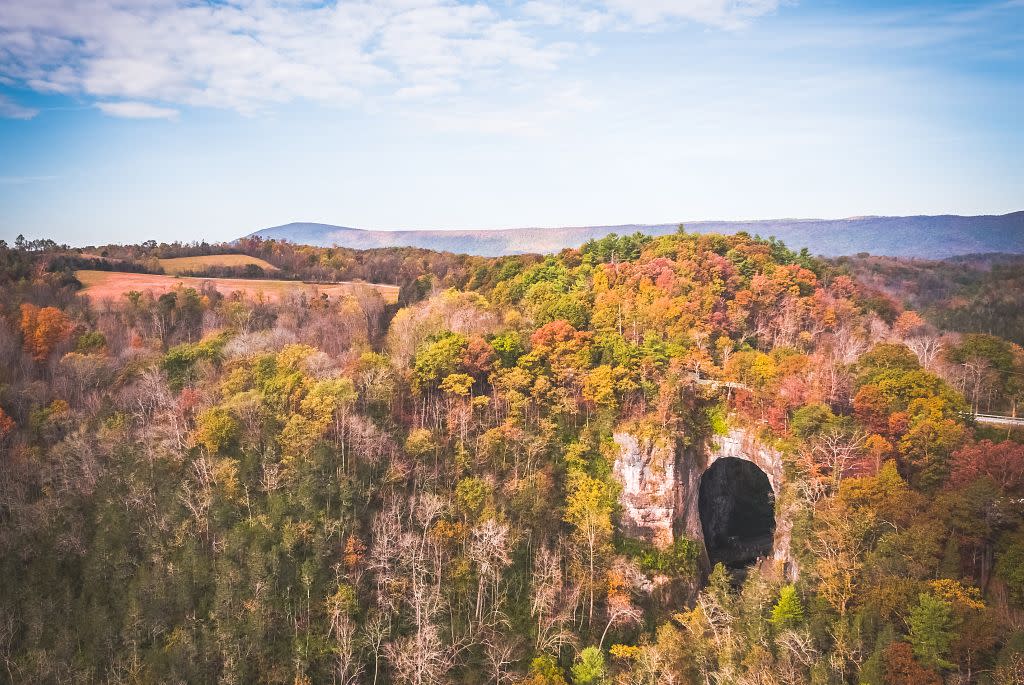 Natural Bridge, an iconic spot and natural wonder, turns even more vibrant in fall as the colors change. October is a great time to explore the bridge and caverns and is often less busy than the summer months.
More Virginia Vacation Ideas for October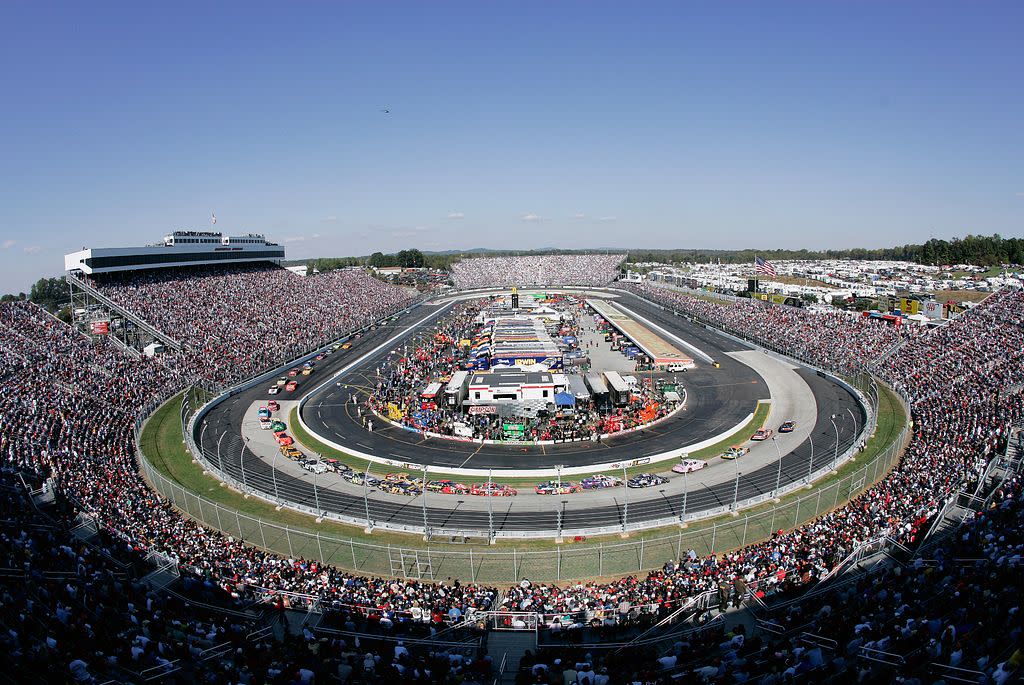 Photo Credit: John Harrelson
Got a need for speed? Attend Martinsville Speedway's Xfinity 500 on October 29, 2023. Tickets start around $40 each, but for an unforgettable fall experience, consider purchasing one of the fall racing packages, which include hotel accommodations, round-trip transportation, premiere seating, and a souvenir gift bag.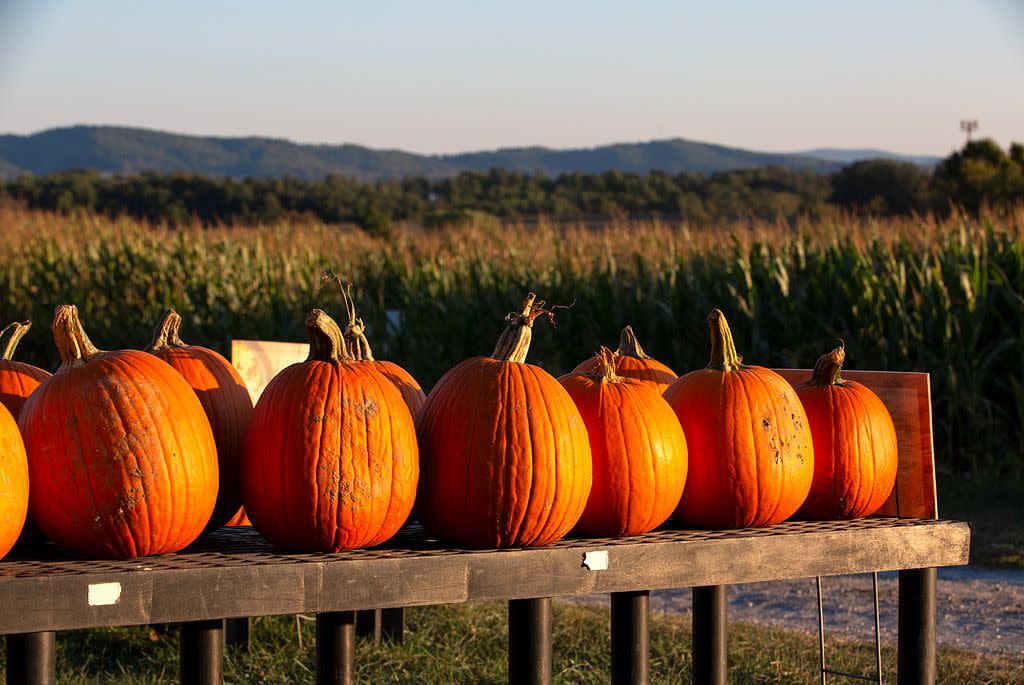 Search for the perfect Halloween decorations at one of Virginia's many pumpkin patches. Throughout October, these pumpkin farms come alive with seasonal events, games, and all kinds of family fun, plus plenty of pumpkins available for the picking! Did we mention some farms have elaborate corn mazes?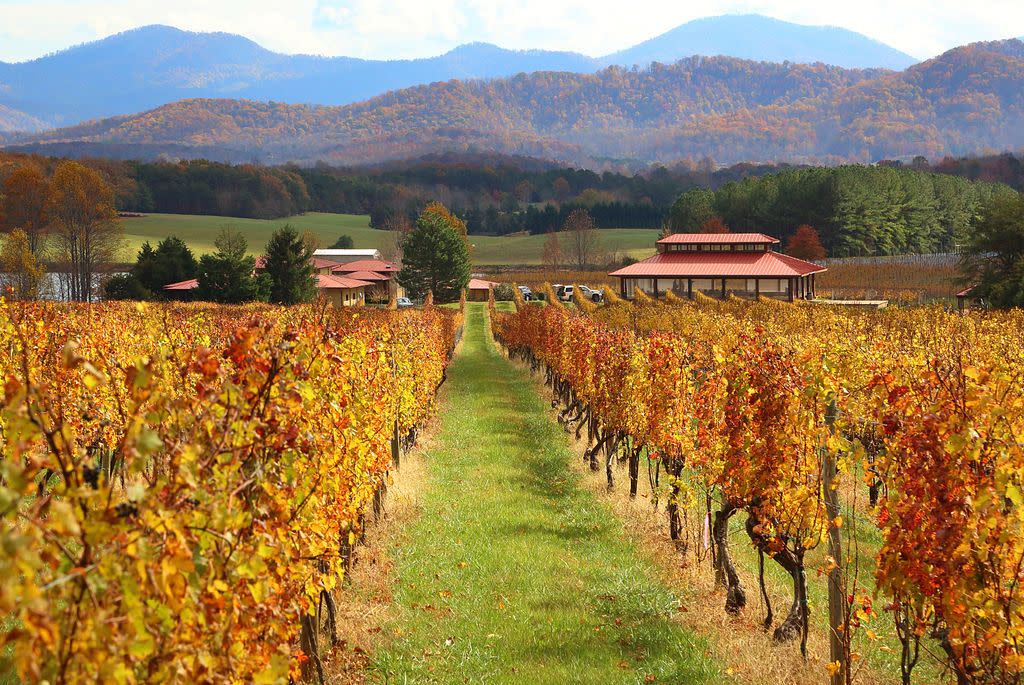 Photo Credit: Steven Morris
October is Virginia Wine Month and harvest season for Virginia wineries. Vineyards throughout the state will be harvesting this year's grapes and following up with all kinds of celebrations. Think harvest dinners, special tastings, and even some grape stomping for your very own "I Love Lucy" moment. Our friends at Virginia Wine have a great roundup of events so you can find your perfect harvest party.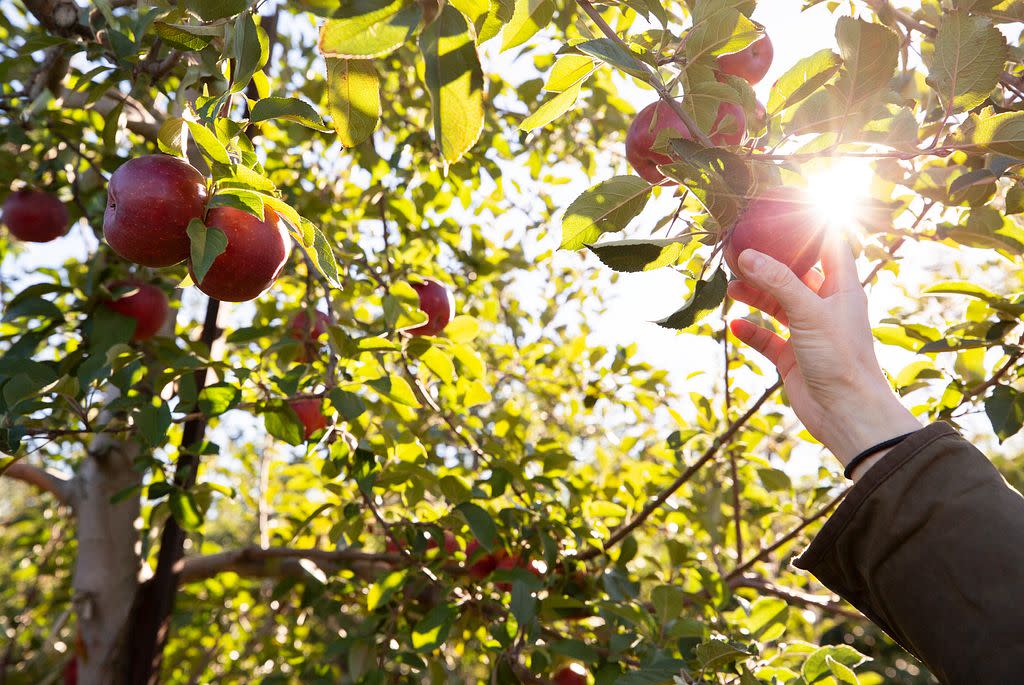 Go apple picking! October is the perfect month to pick your own apples at one of Virginia's many apple orchards. As the weather cools down, take in the crisp mountain air, pick some apples to take home, and finish the afternoon with a local cider or two and a fresh cider doughnut!
Check out one of these awesome festivals happening around the state in October:
Photo Credit: Rachel Stevens
Go coastal this October at the Annual Chincoteague Island Oyster Festival. This all-you-can-eat festival takes place on October 7th on Chincoteague Island and offers up oysters in every form- raw, steamed, fried, and Rockefeller-ed. You can also indulge in other local seafood favorites like clams, shrimp, and fish, all included in the price of your ticket. Not to mention live music, games, and local beer available for purchase.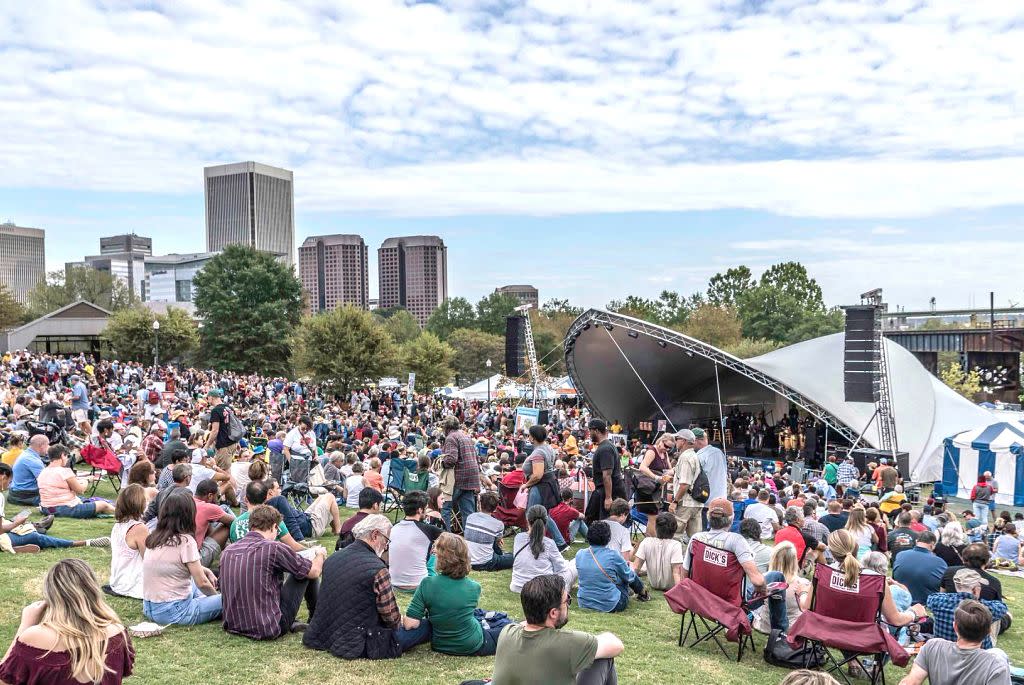 Photo Credit: Dave Parrish, @rvaphotog
People come from far and wide travel to attend the Richmond Folk Festival, happening this year from October 13th-15th, 2023 on Brown's Island. This free event will expand your cultural horizons with music and dance performances from around the world, accompanied by artistic displays, ethnic food, and a long list of beer from around the state. Stop by the folk arts marketplace for a cultural souvenir.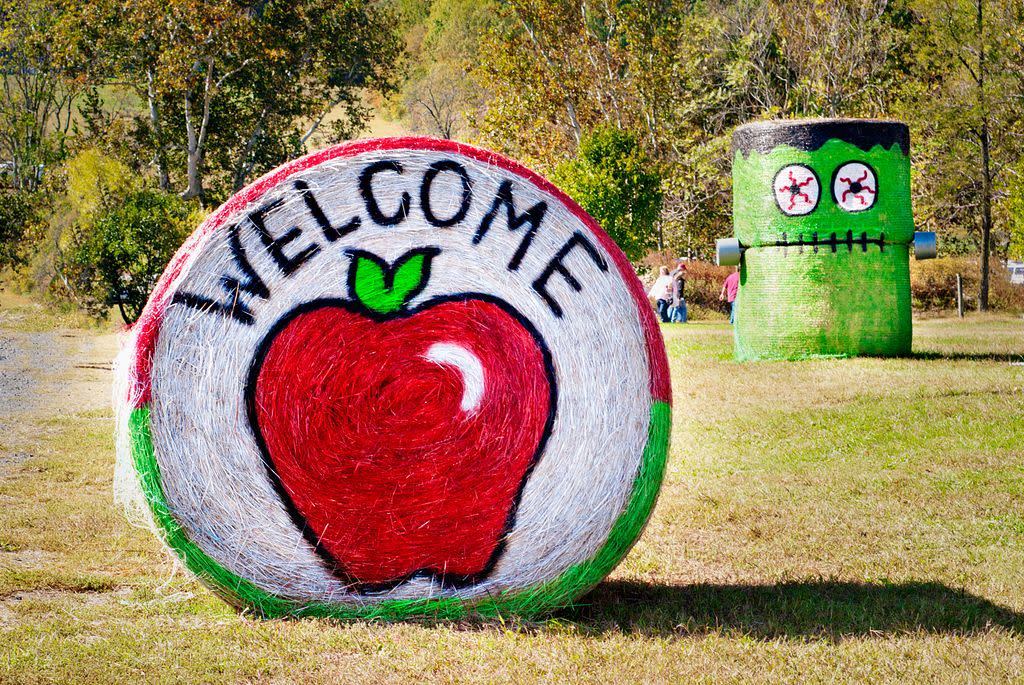 Photo Credit: Christopher Hunter Photography
The Graves Mountain Apple Harvest Festival is the epitome of fall in Virginia and takes place during three consecutive weekends of October (starting with the 6-8th) in Syria, Virginia. Pick your own apples and pumpkins, take a hayride or guided horseback ride, listen to local bluegrass musicians, and indulge in apple butter made on-site or a bowl of homemade Brunswick stew. Local merchants sell artisan goods as well as a working an educational farm open for tours- perfect for kids! Admission is $5 per person over 16 and free for anyone 15 and under.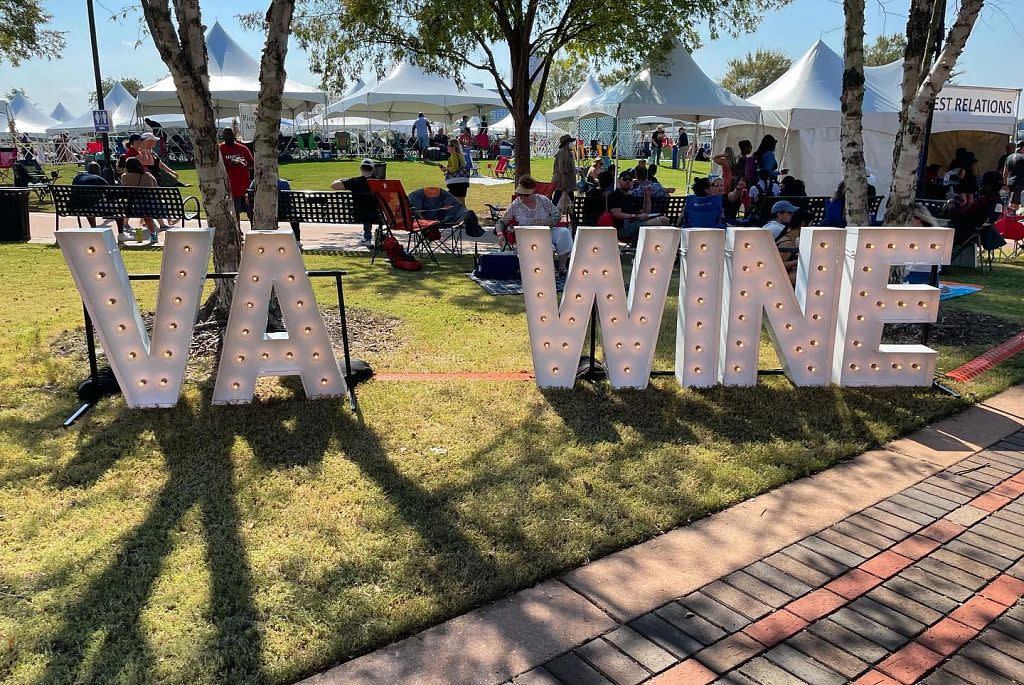 Taste wine from more than 25 of Virginia's best wineries while strolling along the waterfront at Norfolk's Town Point Virginia Fall Wine Festival on October 21st and 22nd, 2023. With over 200 Virginia wines to taste, be sure to load up on sample tickets or have a more catered experience with a private chalet or reserved table.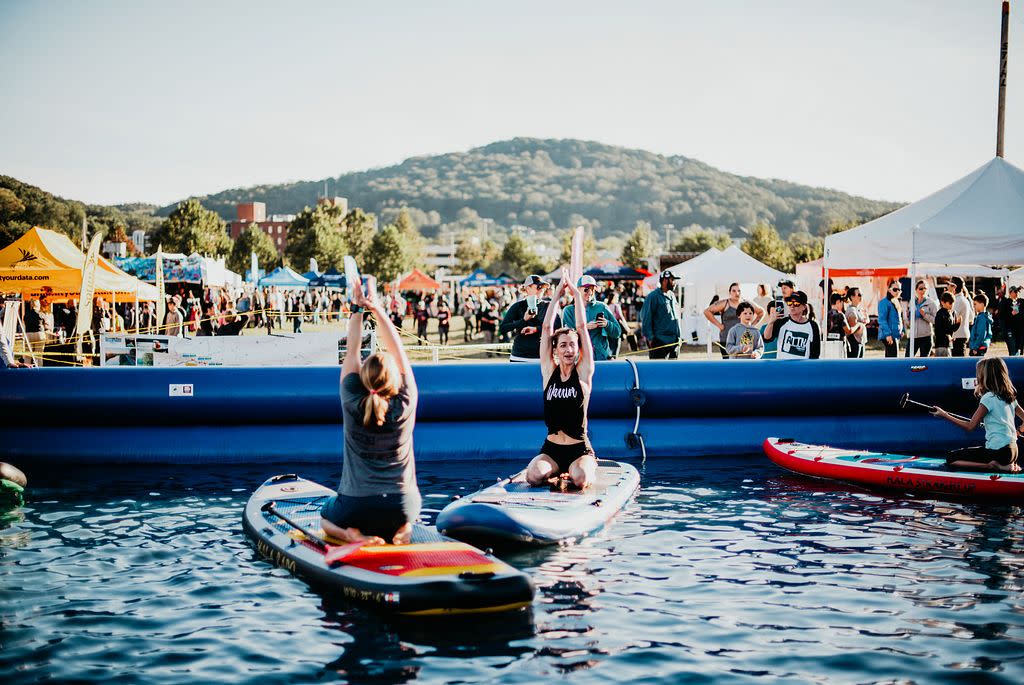 Photo Credit: Holly Hagan
​The Go Outside Festival, presented by Anthem, is a free annual festival that promotes outdoor recreation in Roanoke on October 13-15, 2023. The event offers attendees the opportunity to try a variety of outdoor activities - such as paddle boarding, kayaking, fishing, and more - all free of charge, allowing more people to find their outdoor passion. You will also find over 175 workshops, three stages with live music, and pro athletes showing off their skills. You can even camp overnight.
Photo Credit: Cameron Davidson
Get a glimpse of traditional rural life in Virginia at the 50th annual Blue Ridge Folklife Festival in Ferrum on October 28, 2023. Hear traditional mountain music genres, from bluegrass to old-time strings, learn rural hand skills from local craftspeople, and listen to stories that have been passed down for generations. It's a one-of-a-kind festival, not to be missed!