Breweries and Distilleries
Many of Virginia's breweries and distilleries have infused eco-friendly practices into their businesses, but a few stand out as remarkably "Green", using natural, organic, and ecologically-responsible methods in nearly every part of their breweries and distilleries.
Lickinghole Creek Craft Brewery — Goochland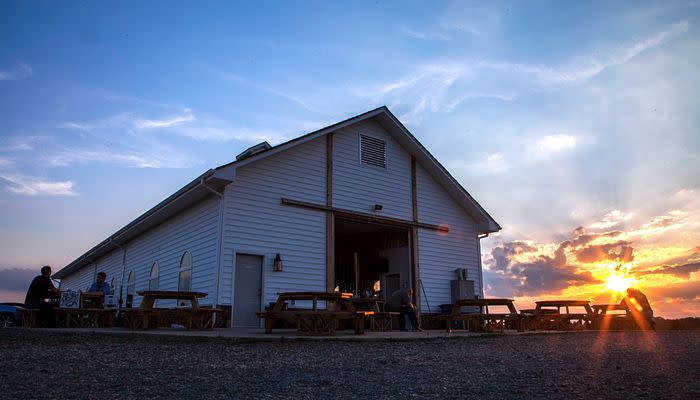 Lickinghole Creek Craft Brewery supports clean water initiatives and water conservation on both a local and on a global scale. At the brewery, they source their water on-site, tapping into the purest, cleanest water around. After use, Lickinghole Creek treats the farm's wastewater before returning it to the watershed, and they also work with local programs to collaborate on James River clean-up efforts. Globally, the brewery has begun to build wells in countries that struggle to source their own fresh water, leading to a better life for the nearby residents. Their first initiative took place in a remote village in Jamaica, helping the villagers fund and build wells to collect fresh water.
Caboose Tavern — Vienna
The focus at Caboose Tavern is to build sustainable systems that contribute to the best possible environmental and social practices. They use only high-quality ingredients in their brews, purchasing these products from local farmers and purveyors whose values align with the brewery's sustainability mission. Their beers have no corn syrup, manufactured sweeteners, or additives, resulting in refreshing, natural products, and after brewing, they upcycle the spent grains to nearby livestock farms. Caboose Tavern follows the "Reduce, Reuse, Recycle" mantra, eliminating any single-use plastics within the brewery, contributing to recycling and composting programs, and utilizing brewing efficiencies to reduce resource consumption and waste.
Old Bust Head Brewing Company — Vint Hill
Old Bust Head Brewing Company uses solar panels to provide 40% of the energy needed to run their production facility, and geothermal wells allow them to efficiently heat and cool their taproom and employee offices. They are currently adding even more solar panels, making them the #1 solar brewery in Virginia and #26 in the nation. In addition to using LED lighting and water efficient equipment throughout the taproom facilities, the brewery captures, filters, and reuses their rinse water, reducing the amount of water used to produce a barrel of beer to ⅔ the industry average. By partnering with local farms, they are able to recycle their spent grains as livestock feed. Philanthropically, Old Bust Head donates over $10,000 annually to more than 150 local non-profits.
Hardywood Park Craft Brewery — Richmond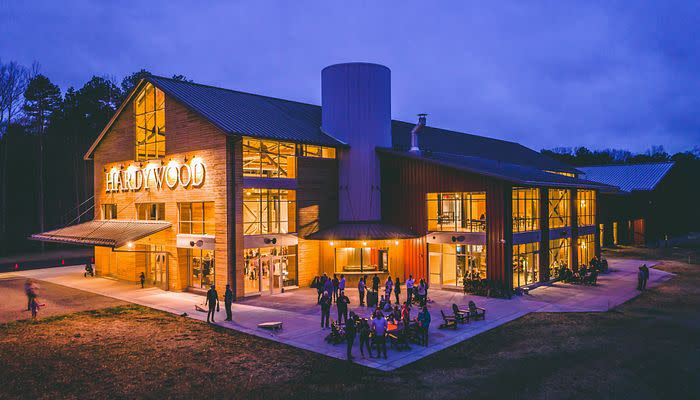 Hardywood Park Craft Brewery was the first brewery in Virginia powered entirely by renewable energy, with sources including solar, biomass, and wind through the Dominion Virginia Green Power program. They use only recycled materials for their packaging and focus on Virginia-grown ingredients in their craft brews, such as Virginia-sourced hops, malted barley, fresh berries including blackberries, raspberries, and blueberries, pumpkins, honey, and locally-roasted coffee beans. The brewery works with local farms to recycle spent grain as compost and feed, and a number of Hardywood's beers are brewed in support of organizations dedicated to environmental awareness and protection. Hardywood was even named Virginia Green Brewery of the Year in 2015.
Stone Brewing Company — Richmond
The East Coast Production hub of the 9th largest craft brewery in the country, Stone Brewing Company is LEED Certified Silver. Spent grain from the brewery is repurposed as a mulching tool, given to local farmers for livestock feed, or used as an ingredient in locally-made soaps and dog treats. They also repurpose their hops and yeast for cattle, goat, and chicken feed.
When it comes to the Richmond tasting room location, Stone Brewing engineered every aspect of the building using sustainable design and construction practices. The facility features 100,000 square feet of photovoltaics (similar to solar panels), LED light fixtures with motion sensors throughout, energy-efficient mechanical systems, reclaimed wood, steel, and other materials, and utilizes creative stormwater management practices. Wastewater discharged in the municipal treatment stream is actually treated to benefit the James River, offsetting high nitrogen levels in the water. The grounds surrounding the brewery are landscaped by RVA Goats, a business that brings in local goats to graze in the meadows, maintaining the landscape in a natural way.
Wild Wolf Brewing Company — Nellysford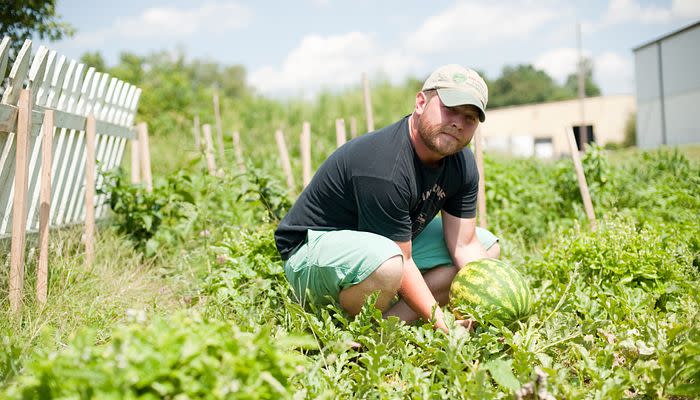 Wild Wolf Brewing Company received the Green Brewery of the Year Award from the Virginia Green Travel Alliance for three years in a row (2015-2017) for their efforts in recycling, composting, and water and energy conservation. Their composting process supports the on-site garden, where vegetables and herbs used in the brewery's kitchen are grown. They also grow their own hops and avoid using chemical pesticides, instead releasing resident chickens and ducks in the fields to eat the bugs and keep the weeds down. Like many Virginia breweries, Wild Wolf sends most of their spent grains to local beef farmers for feed, and in turn, these farmers provide fresh beef for Wild Wolf's restaurant, creating a sustainable loop of eco-friendly business practices. Additionally, the brewery uses recycled materials for their six-pack carriers and opts for cans rather than bottles for their beers, which are lighter and easier to recycle.
Devils Backbone Brewing Company — Roseland
At its core, Devils Backbone Brewing Company believes in leaving a small footprint when it comes to sustainability, using core methods like recycling, water reduction, and solar energy projects throughout each of their brewery locations. Each year, they release Impact Reports that show the current progress in their goals of sustainability and volunteer work, providing a transparent look at the company's eco-friendly practices. In addition to these practices, the brewery also gives back to local outdoor conservation efforts; for every case of Trail Angel Weiss sold, they donate $1 to the Appalachian Trail Conservancy, and for every case of Striped Bass Pale Ale, they donate $1 to the Chesapeake Bay Foundation, helping to protect some of Virginia's most precious outdoor resources.
Catoctin Creek Distillery — Purcellville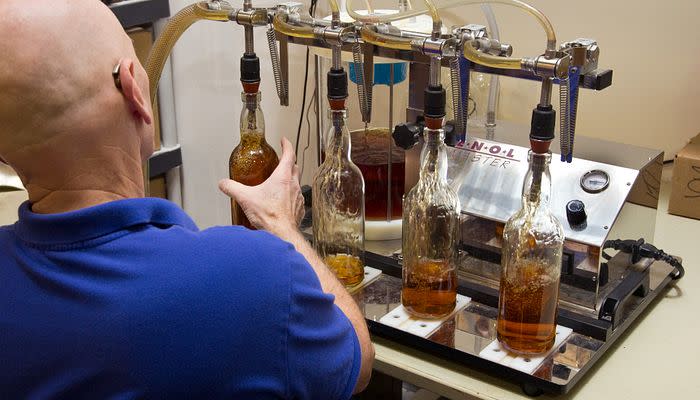 The spirits at Catoctin Creek Distillery are produced using mainly solar power, with 85% of the distillery's electrical usage supported by solar panels. On sunny days, the distillery produces enough solar energy to send back excess power into the local electrical grid, supporting other businesses and homes with their solar power system.