Small Towns in Virginia
Virginia's small towns are treasure troves of great food, warm hospitality, immense history, and Southern charm. Antiquers and outdoor enthusiasts equally will be at home in these destinations promising all of the above and more. Map out a weekend and see what you're missing.
Blue Ridge Highlands
ABINGDON
Abingdon is surrounded by the beautiful Blue Ridge Mountains, making it the perfect destination for outdoor activities.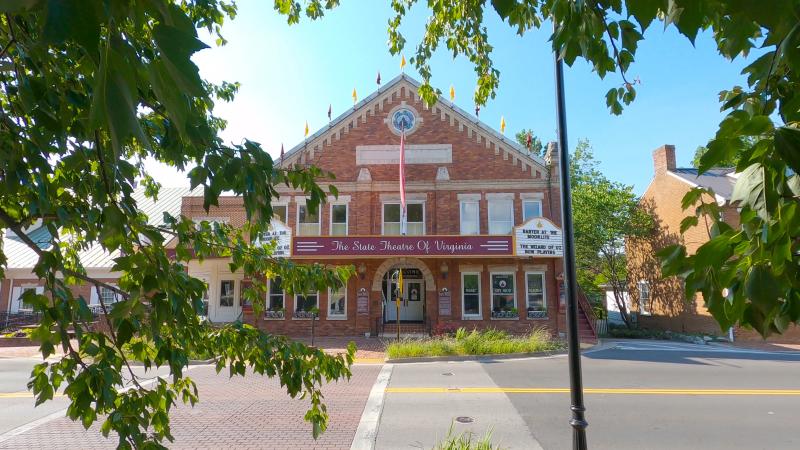 The Virginia Creeper Trail begins in downtown Abingdon and is great for biking, walking, jogging or horseback riding. The historic downtown district begs for a walk along the cobblestone sidewalks, and delicious finds aren't far away. Get pampered with a spa treatment at The Martha Hotel & Spa, dine at a tasty restaurant serving locally-grown menu items, catch a play at the famous Barter Theatre, or grab a craft brew and listen to live music at Wolf Hills Brewing Co.
BRISTOL
With its wonderful music heritage — as the site of the 1927 Bristol Sessions, recognized as the "Big Bang of country music" — and its historic charm, Bristol is the perfect destination for music lovers and history buffs.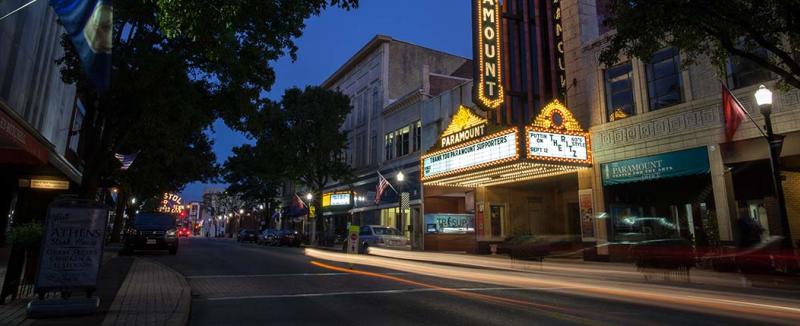 And it will only get better with the opening of the Birthplace of Country Music Museum in August 2014. Bristol's downtown offers live music every night in a variety of venues, along with many music events throughout the year. As a designated Arts & Entertainment District, Bristol is home to art galleries featuring local artists, live dance and theatrical performances, and numerous arts events. You can also find wonderful local dining spots that you won't find anywhere else. From the Burger Bar, Brooklyn Grill and Eatz to Alfredo's and Shang Hai, there's something for every taste. Stay the night at either The Bristol Hotel or The Sessions Hotel, both brand-new upscale accommodations with rooftop bars and fine dining restaurants.
DAMASCUS
Damascus is known as "Trail Town USA" thanks to the seven trails that intersect there, namely the Appalachian Trail and  the Virginia Creeper Trail, which connects to Abingdon.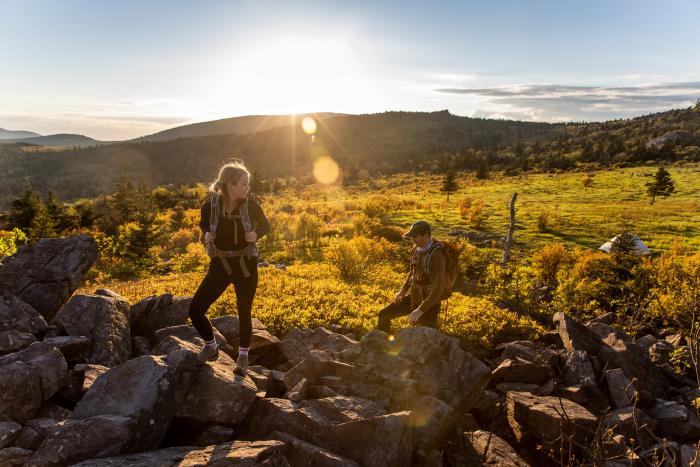 Damascus is a gateway to the 191,000-acre Mount Rogers National Recreation Area and Virginia's highest peak. The Damascus Old Mill is a historic staple in the center of town. Located on the banks of Laurel Creek, the mill overlooks the grist mill waterfall, while ducks and geese float peacefully on the mill pond. It serves as an inn, restaurant and local watering hole. Damascus is for vacationers who are tired of sitting in traffic, waiting in long lines, and spending lots of money in crowded, hectic conditions.
FLOYD 
Floyd, Virginia is the quintessential destination for music lovers seeking an authentic experience. There's nothing glamorous about Floyd. It's not Vegas, baby; it's dirt-real with spur-of-the-moment porch pickin', homemade food, handcrafted arts and crafts, and good, friendly people.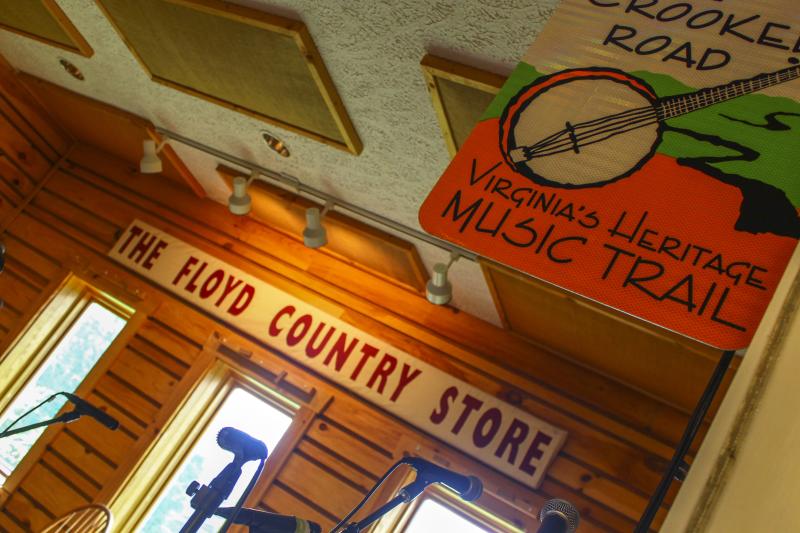 Your must see's, do's and eat's include the Floyd Country Store (home of the Friday Nite Jamboree), Blue Ridge Restaurant (homemade country dining for 80+ years), Historic Pine Tavern (family-style dining since 1927), and the cool artisan opportunities.
GALAX
Galax boasts the largest and oldest Old Time Bluegrass Fiddler's Convention in the world. In fact, during the 80th annual event this August, an attempt will be made to reclaim the Guiness World Record for the largest mandolin ensemble ever!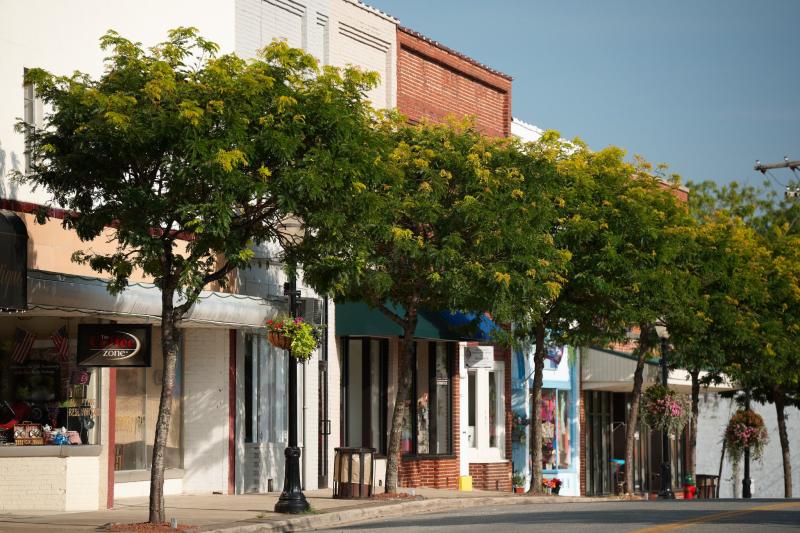 If you're in town on a Friday night, head to the Rex Theater where they're broadcasting a live radio show that you can be present for. Locate the unique-to-Galax LOVEwork to capture the essence of what this town is about. Afterwards, get an affordable but tasty hometown meal at Scoots.
MARION 
One of the country's last remaining Art Deco Mayan Revival theaters can be found in Marion, Virginia. The Lincoln Theatre is akin to an art museum with six giant, intricate murals lining the auditorium; a must see! While you're visiting, find and purchase a Mountain Dew soft drink.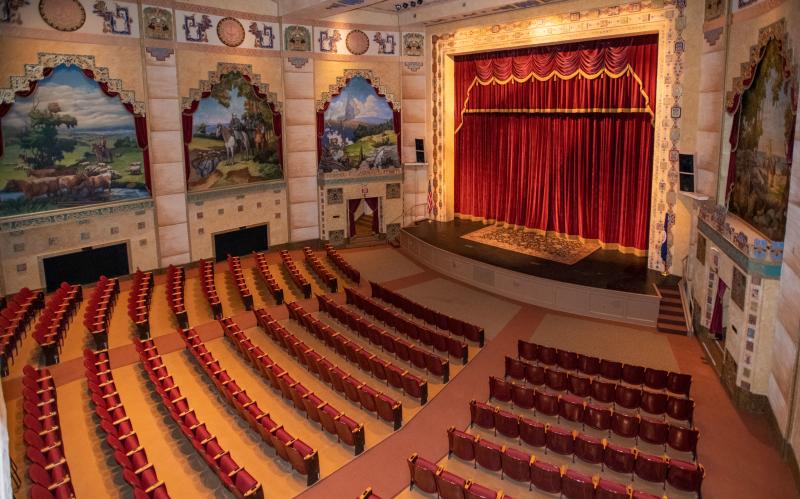 It's a simple thing, really, but did you know that it was created by William "Bill" Jones right there in Marion? Jones sold his creation to Pepsico in 1964. Shopping and dining are plentiful enough in Marion. For a Marion original, grab a dip dog at Dip Dog Stand. Aerosmith band members have had one and you should, too.
RADFORD
Radford has so many outdoor opportunities with the New River as its centerpiece, and it has a quirkiness to it since it's also a college town. Specialty shops abound and you can find a good mix of chain and local eateries.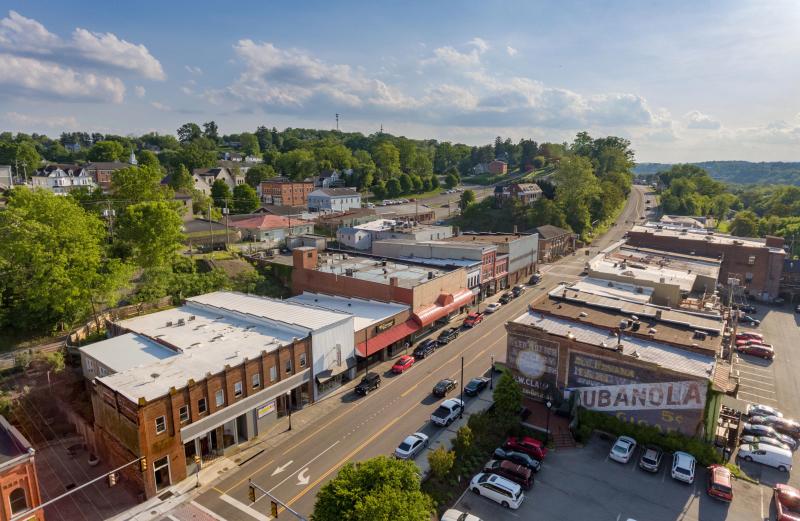 Glencoe Museum is a popular stop for history buffs while St. Albans Sanatorium is where you can go to get a little freaked out. It's been called the "most active location on the East Coast" by experienced paranormal teams. Eek!
WYTHEVILLE
Located at the intersection of  Interstates 77 and 81, Wytheville provides the best in small town living and natural beauty. Known as the crossroads of Virginia, Wytheville is home to a regionally known dinner theatre, wineries, scenic drives, a butterfly house, historic B&Bs, museums, and First Lady Edith Bolling Wilson, wife of President Woodrow Wilson.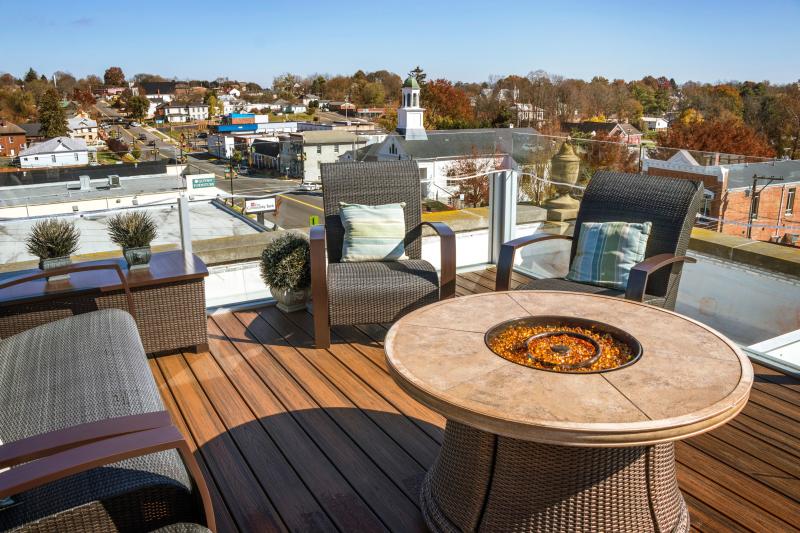 Consider staying at the Bolling Wilson Hotel, an historic hotel property with luxurious rooms that is steps away from Wytheville's Main Street, and for a quick bite to eat, you can't go wrong with a world-famous "skeeterdog" from Skeeter's. The New River and the Big Survey provide countless outdoor opportunities for nature enthusiasts.
Central Virginia
ASHLAND
Did you know that Ashland, Virginia is known as the Center of the Universe? In fact, you'll find Center of the Universe Brewing Company there, along with railroad, Civil War and American Revolution history.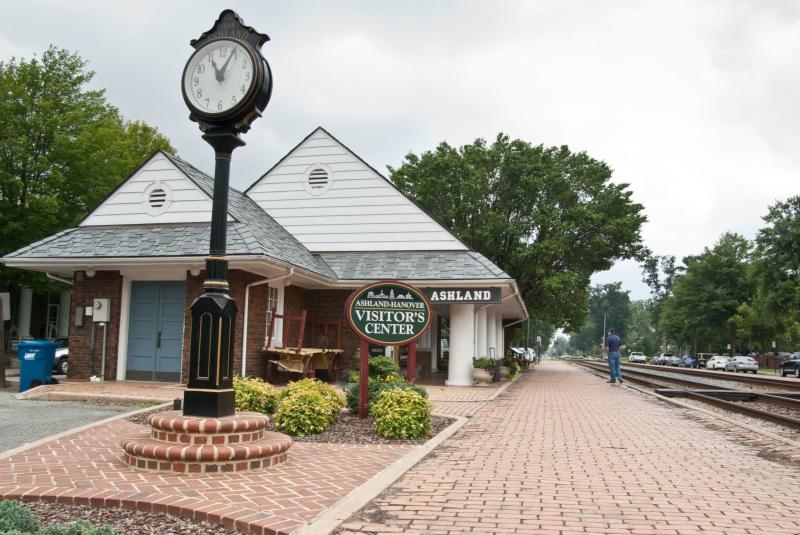 Seek out the LOVEwork for a photo op, then head over to Ashland Coffee and Tea where you can craft your own beverage at the tea bar. Nearly every evening of the week includes an intimate, live performance by a variety of artists. Hungry? Check out Virginia Barbeque Company offering homemade sides and hand-pulled Virginia barbecue. It's a true "mom and pop" experience.
BLACKSTONE
Blackstone dates to an unknown time (Revolutionary period), and was called "The Village of Black and Whites" thanks to the two rival tavern owners – the Schwartz Family (schwartz is German for black) and the White Family. In 1885, "Blackstone" was embraced as the town name; in 1888 it was incorporated. Today you'll find a revitalized community to enjoy. Spend the day shopping and visit Schwartz Tavern, as well as The Robert Thomas Carriage Museum, home to one of the finest collections of horse-drawn carriages, sleighs and buggies. When you're ready for a break, head to Blackstone Herb Cottage for homemade soups and salads, fresh veggies, sandwiches and more.
FARMVILLE
In Farmville there are plenty of family fun activities. High Bridge Trail State Park offers hiking and biking while the Appomattox River offers a historical story and a relaxing float.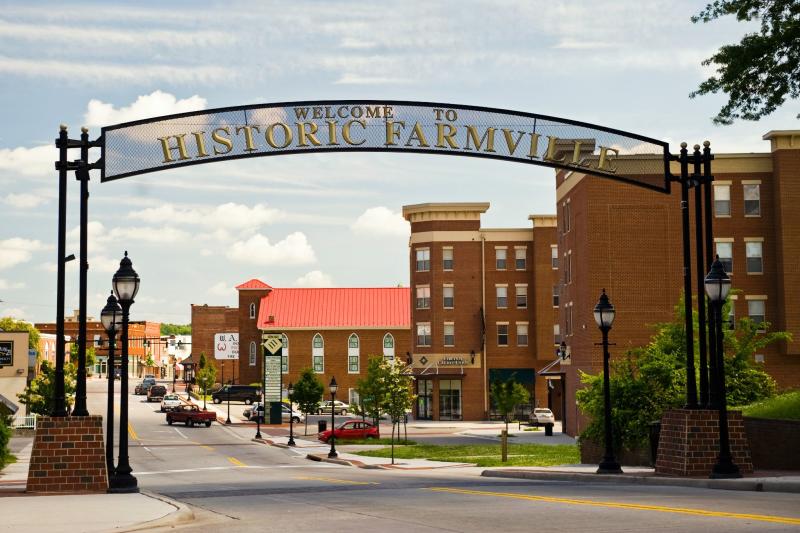 There are outfitters to assist with your recreational needs. Just a few minutes outside of town is the Adventure Park at Sandy River Retreat, a high ropes course with zip lines, perfect for adventure seekers looking for a challenge. Main Street offers antiques, accessories and furniture shopping at the renowned Green Front Furniture, as well as a Belgium bakery, sweet shop, fabrics, bridal stores and more. When it's time to eat, head to Charlie's Waterfont Cafe on the river or dine at Effingham's in the Hotel Weyanoke, the perfect overnight option located in the heart of downtown Farmville.
GORDONSVILLE
When in Gordonsville, spend time walking in the steps of extraordinary history, and then take a stroll down Main Street to enjoy timeless charm and great food traditions. During the Civil War the elegant Exchange Hotel became a receiving hospital for more than 70,000 troops. Today it has been restored to its grandeur. Downtown, find quaint shops and galleries that combine modern styles with antiques and country sensibilities. Looking for a taste of traditional country cooking? Don't miss the annual Gordonsville Famous Fried Chicken Festival! Gordonsville is recognized as "the chicken-leg center of the universe" because of how the history of the southern staple traces its roots to women serving the treat to 19th century train passengers.
ORANGE
The Town of Orange is a true old-fashioned small town experience, with a few special twists. The Historic Orange Train Station on Main Street is surrounded by an eclectic and historic downtown commercial district with local shops, homes, the 19th century County Courthouse, historic churches and sites, and local restaurants with affordable to fine dining options.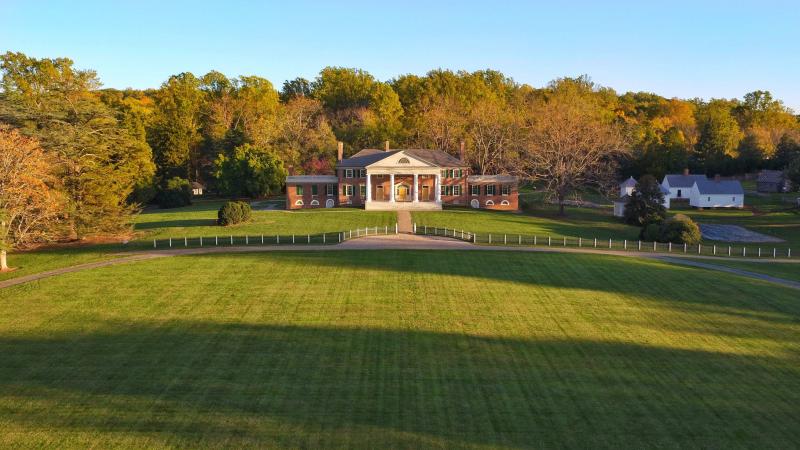 Don't miss the James Madison's Montpelier, the home of our fourth president, who is also known as the Father of the Constitution. Modern amenities mix with home-spun style at places like the stately federal-style Holladay House, and for a luxurious lodging option, book a stay at the Inn at Willow Grove. Year-round you will find unique experiences in Orange, but whenever you visit, you are sure to be welcomed like a local, fed like a farmer, and sleep like baby in comfort and style.
SCOTTSVILLE
Scottsville is situated on America's founding River – the James – and is a town with deep historical roots and an ever encompassing vision for the future. In a return to its agricultural roots, Scottsville offers Thistle Gate Vineyard and James River Brewing, which is located in the downtown district.
Chesapeake Bay
KILMARNOCK
Kilmarnock is a quaint, pedestrian friendly, small town close to the Potomac and Rappahannock Rivers and the Chesapeake Bay.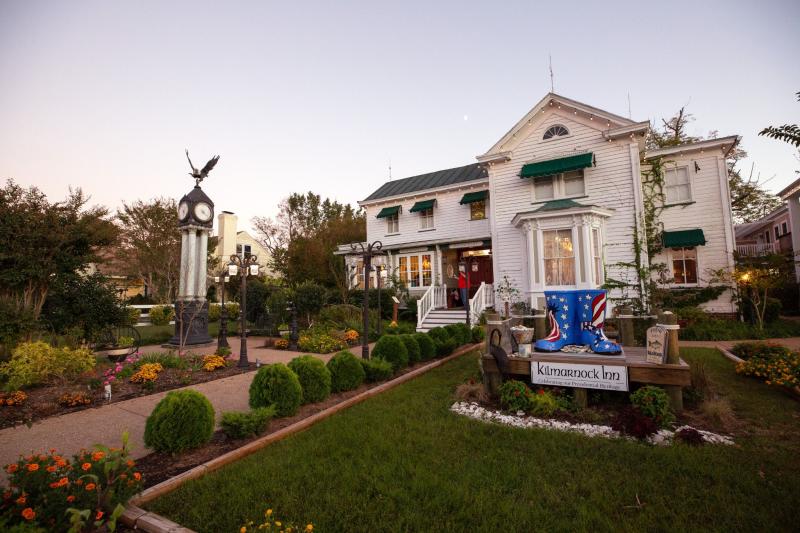 Boutique shopping, a variety of restaurants and signature events make it a relaxing, weekend destination and a great jumping off point for enjoying the history of the area, like the Mary Ball Washington Museum & Library, the Steamboat Era Museum(currently closed due to COVID-19) or the Kilmarnock Museum. After a day of relaxing or touring, grab an ice cream at Stevie's – a tiny location but with a large variety of offerings. If staying overnight, head to the Kilmarnock Inn or the neighboring town of Irvington and book a luxury getaway at The Tides Inn.
MATHEWS
Mathews is a historic maritime community with the Chesapeake Bay as its main point of scenic beauty. Sunrises are stellar. Enjoy it from your own vessel along the Mathews Blueways Water Trails or from New Point Comfort Nature Preserve.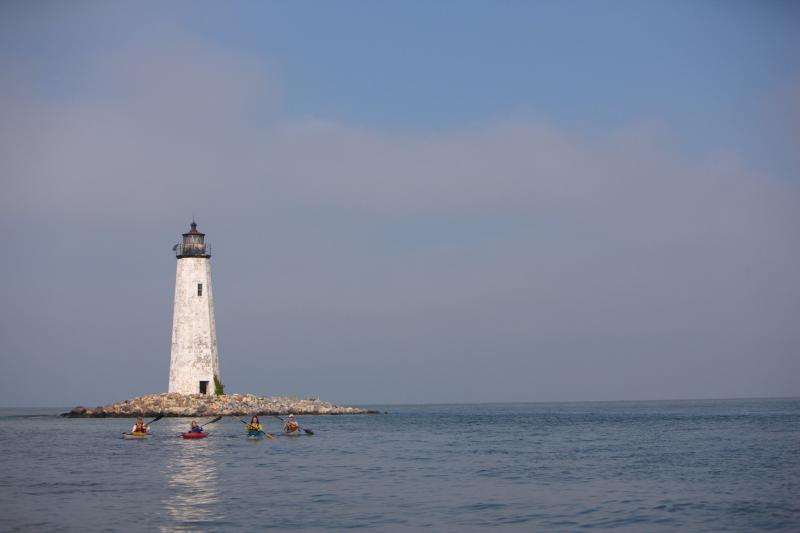 When the hunger pangs kick in, eat well at The White Dog Bistro, an upscale experience in a Georgian mansion. Or for the local flare, head to Richardson's Cafe where the soda fountain counter is still ready and waiting for you to sidle up.
URBANNA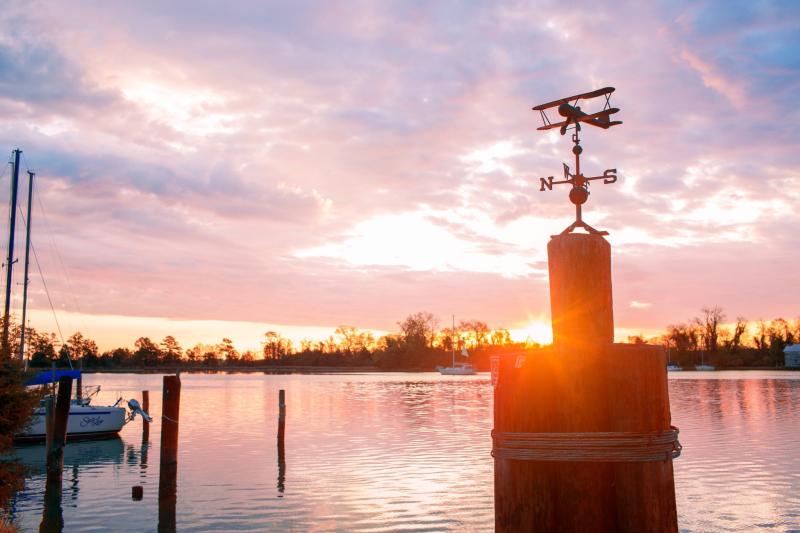 Urbanna's claim to fame is hosting Virginia's official oyster festival, the Urbanna Oyster Festival, held each November. Visit other times of the year to see special things like the 1755 John Mitchel Map, called "the most important map in American history." The walking tour will highlight important historical sites around Urbanna.
Coastal VA - Eastern Shore
CAPE CHARLES
A Chesapeake Bay community on the Eastern Shore, Cape Charles offers great dining and accommodations, public beach access (the only bayside public beach on the Eastern Shore), and access to bird and wildlife habitats.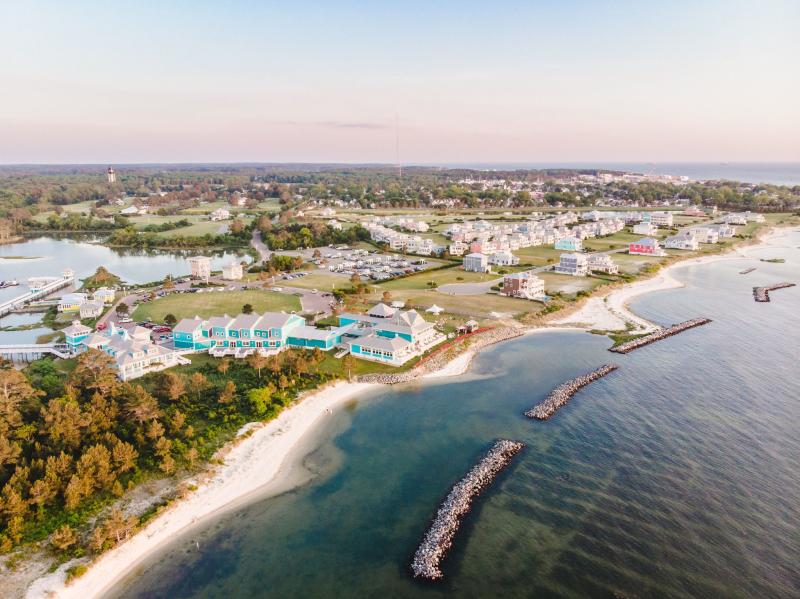 Find the one-of-a-kind LOVEwork for a selfie or family photo, then set out on an adventure in Kiptopeke State Park or the Eastern Shore of Virginia National Wildlife Refuge. When it's time for nourishment, find comfort at Cape Charles Coffee House or get the "fresh and local" entrees at The Shanty.
ONANCOCK
Captain John Smith called the area of Onancock "the Gem of the Eastern Shore" in the 1600s. Budget Travel called it "The Coolest Town in the South." Others have said its "a town with heart."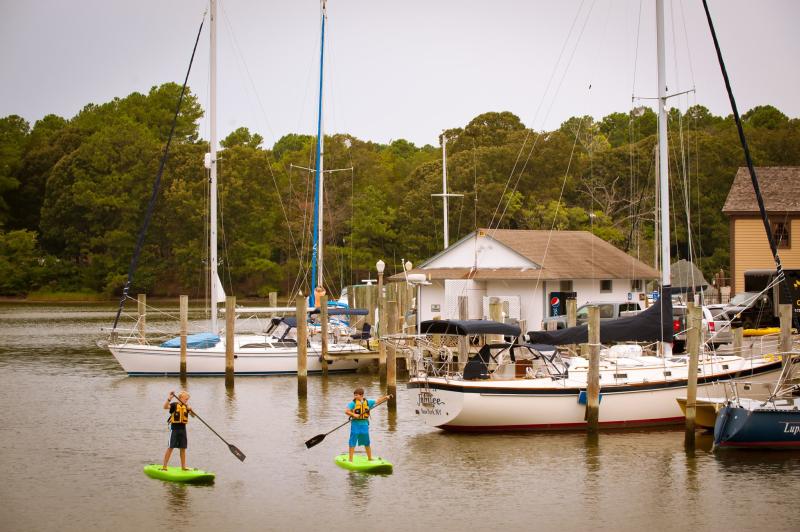 Who can disagree? Onancock has a live theater, world class award-winning restaurants, and an old time movie theater that hosts an International Movie Festival. The art scene is unparalleled with renowned artists, craftsmen, sculptors, actors, dancers, musicians, glass blowers … you name it. The natural beauty and wildlife is astounding. Take a kayak trip to a local winery or to the site of an old Indian village to experience the serenity of the shore. Even in a state as rich in history as Virginia, Onancock stands out.
Coastal VA - Hampton Roads
SMITHFIELD
Smithfield is perpetually stuck in the weekend. It has a slower pace, there is always something going on, and it constantly smells of bacon.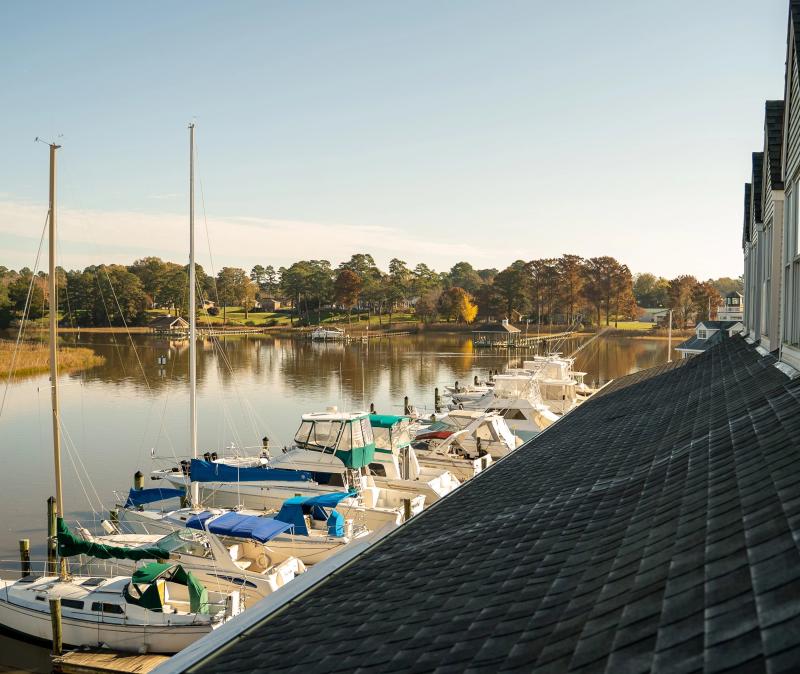 There are plenty of towns that have historic buildings, kooky museums, and unique eateries, but, when it comes to the best of all of them, one needs to look no further. Waterfront dining complete with sunset? Smithfield Station. Regional, national, and international musical acts and performances? Smithfield Little Theatre. Locally grown fresh produce? The farmers' market on Saturday. Unwind and have a few ham biscuits at the Smithfield Inn, there's no rush.
Heart of Appalachia
BIG STONE GAP
Even Hollywood has visited Big Stone Gap in Southwest Virginia, meaning: you're missing out!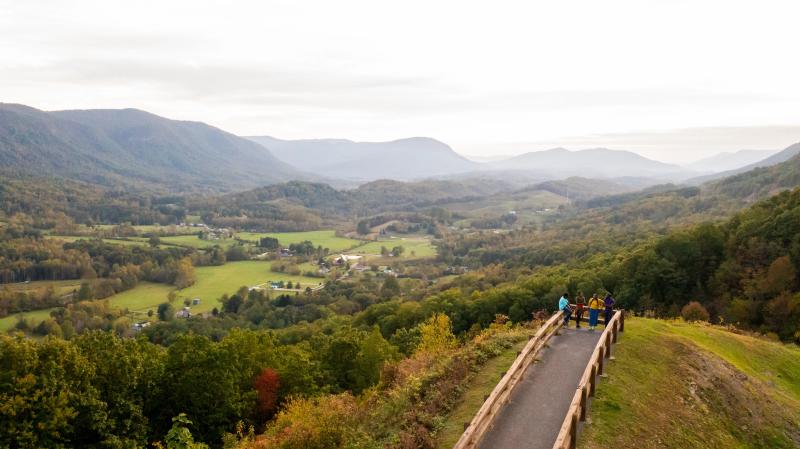 The film named after Adriana Trigiani's book premiered at the 2014 Virginia Film Festival and includes actor Patrick Wilson and actresses Ashley Judd, Jenna Elfman, Whoopi Goldberg, Jane Krakowski and Jasmine Guy. A ready-made day awaits you in this Victorian-era town. Get all of the details inside this Big Stone Gap Getaway. Purchase Big Stone Gap, the novel.
GATE CITY
Vintage and antique seekers will enjoy a stroll through Gate City, so named for its role as the gateway into Virginia from Kingsport, Tennessee. If a family owned restaurants and a walk through time sound like a treasure of a day, then this is your place at a slow pace. Enjoy pastries from The Family Bakery and an authentic short-order lunch at Hob-Nob Drive-In.
ST. PAUL
The hub of Virginia's most recent multi-use trail system, The Spearhead Trails, St. Paul is a pioneer river town with fun history (saloon uproars, anyone?) and more outdoor adventure than you can shake a stick at.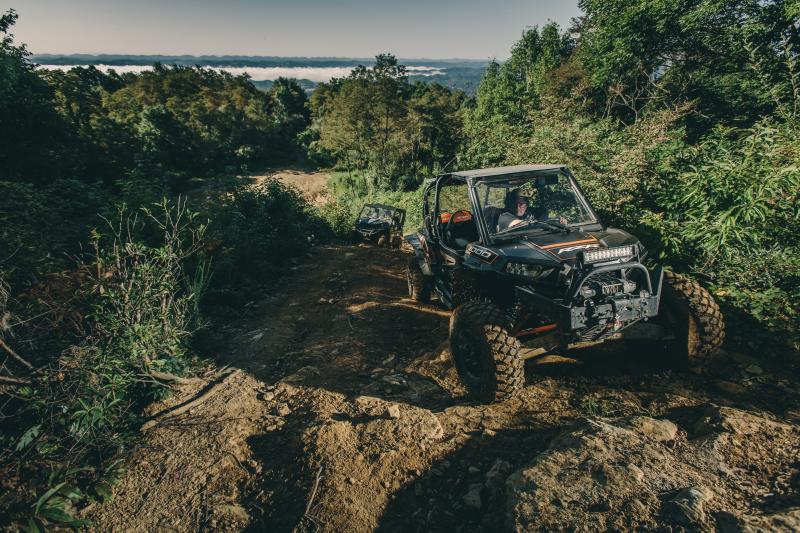 The Clinch River is a water lover's paradise with tremendous fishing and paddle sports. It's also the home of about 50 species of mussels — more than any other river in the world! St. Paul is seeing a revitalization with historic and ecologic preservation, as well as economic growth.
Northern Virginia
CULPEPER
Culpeper, a National Trust 2012 Great American Main Street, is home to some great wineries and a legal moonshine distillery, Belmont Farm Distillery. 
Along with great dining options (It's About Thyme Markets' brick oven pizza or Foti's uniquely inspired farm to fork creations),  shop for one-of-a-kind items (global treasures, earth friendly gifts, antiques, original art, and handcrafted-in-the-USA items). Just a short drive out of town, find Culpeper's well-preserved Civil War battlefields at Cedar Mountain, Kelly's Ford and Brandy Station for a self-guided or guided tour.
CLIFTON
Sorry, celebs and Washington elite, your secret hideaway is no longer a secret. Clifton is a National Historic District that dates to 1868 when it was originally called Devereux Station. You'll likely be pleasantly surprised to note the absence of a stoplight in Clifton. There's simply no need for one. It's a walk into the past with amazing present-day taste. Connect with a local and inquire as to the whereabouts of the house on Main Street in which the screenplay for Sleepless in Seattle was written, then visit Paradise Springs Winery for a tasting and a bit of history in a beautiful setting. If you have the kids with you, check out Adventure Links at Hemlock Overlook Regional Park. It's a great place to burn off some energy. For dinner, there's no place like Trummer's on Main.
MANASSAS
Known for Civil War history, Manassas originated in 1852 at the junction of two railroads which linked Northern Virginia and Washington, D.C. with the Shenandoah Valley and Richmond.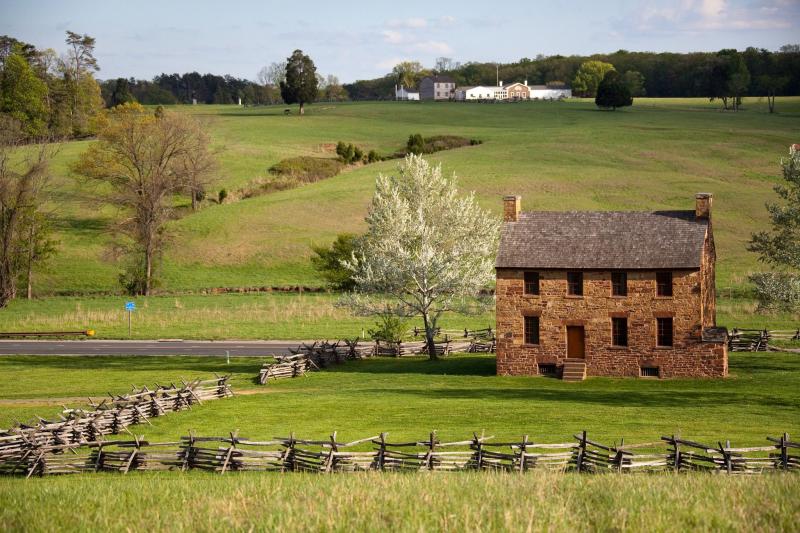 It features a wonderful museum system and charming Old Town historic district, perfect for a day trip. Explore Old Town Manassas where family owned shops and restaurants line picturesque streets. Have lunch at Okra's Louisiana Bistro for Creole and Cajun with a patio setting. Open year round, the farmers' market sells seasonal produce, breads and more. Stroll down to Creative Brush Studio where you can buy a painting right from the artist.
MIDDLEBURG
Middleburg is a beautiful gem in Virginia horse country. Rolling pastures and beautiful board fences usher you into the quaint town dotted with brick and stone buildings.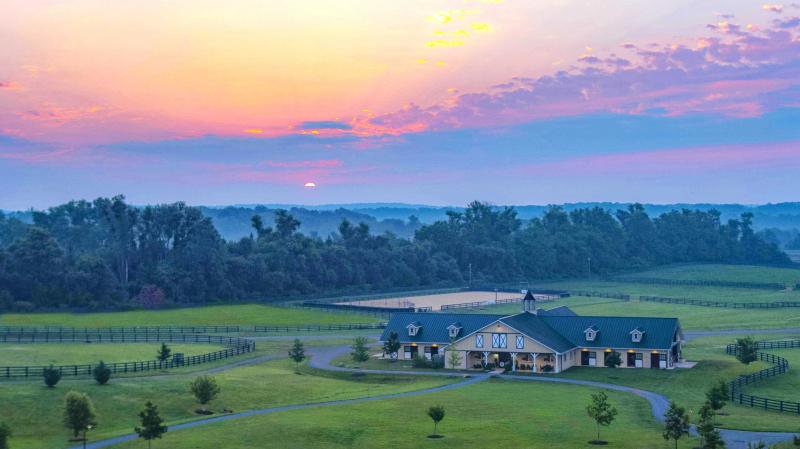 There's a boutique on every corner and farm-fresh dining each way you turn. Washingtonians enjoy this escape and you certainly will, too. Your "musts" include dining at Red Fox Inn Restaurant just as Jackie Kennedy Onassis did, trying on hats (if not buying one) at Lou Lou Too, and sampling the wines of Middleburg's wineries.
OCCOQUAN
Home to America's first automated grist mill, the quaint town of Occoquan is situated on the banks of the Occoquan River. Rich in history, it is just 23 miles from our nation's capitol and is home to more than 60 boutiques and restaurants.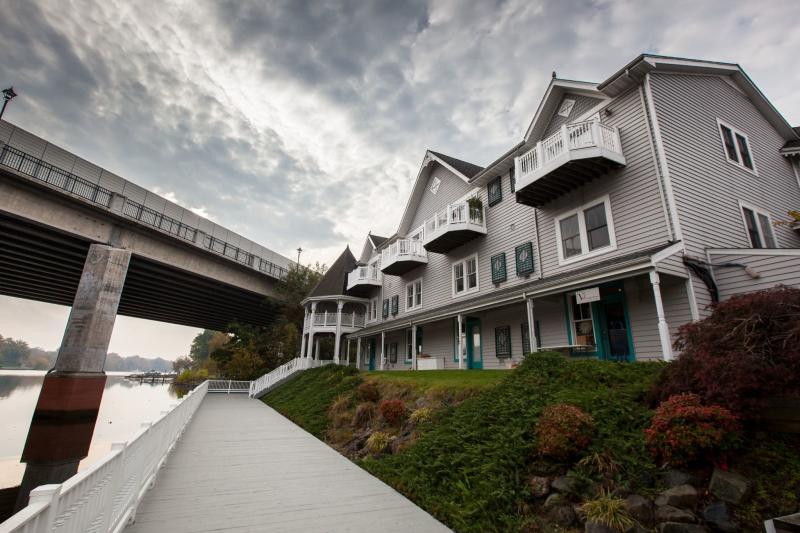 The streets are filled with unique shops from jewelry, art, a Scandinavian spa, to gourmet treats, it offers something for every visitor. Enjoy lunch on the water at Madigan's, and for dinner, sip on Belgium brews at Cock & Bowl and hear live music while dining on European fare.
PURCELLVILLE
Purcellville is your destination for an abundance of wineries in one concentrated area, but it's more than that. As the saying goes, Purcellville is "everybody's home town," because it has cool mid-1700s history, cute shops, and a genuine welcoming vibe.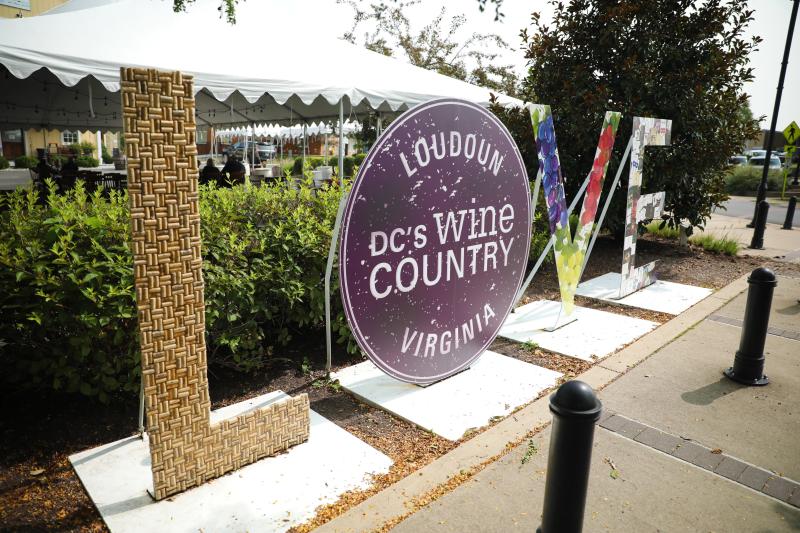 The businesses are overwhelmingly local-owned; rest assured that you'll be graciously received. On your grand tour, seek out the LOVEwork for a photo, tip back a pint at one of the two breweries, or maybe try something harder at Catoctin Creek Distillery. For dining, the patio at farm-to-table Grandale Restaurant is a great option. Something a little more simple but also locally sourced would be a juicy burger at Market Burger Fries & Shakes.
WARRENTON
Warrenton is in the middle of everything you could possibly want. Old Town Warrenton is filled to the brim with local artisans, shopping and restaurants.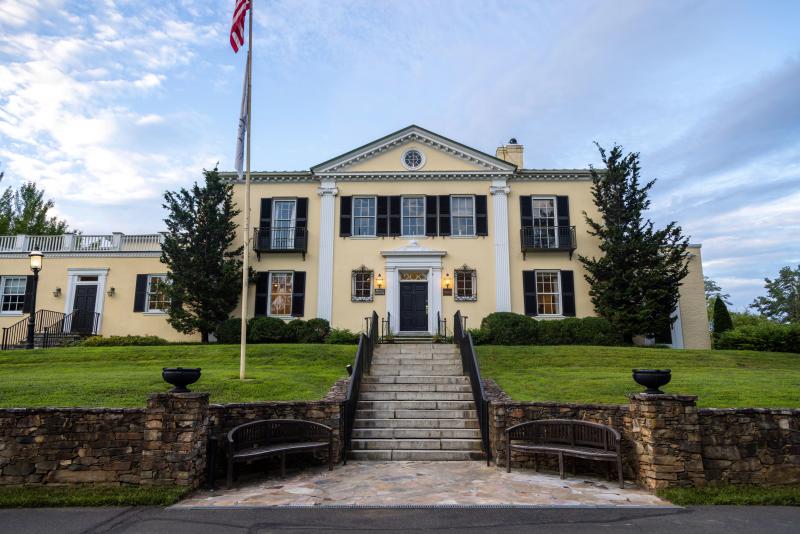 Stop into Red Truck Bakery for some incredible baked goodies and sweets (a can't-miss stop, as the bakery has received praise from some of the biggest media outlets and even celebrities, including former President Obama and Oprah). Not far from town are mountains to hike, caves to explore, Civil War battlefields, wineries, and polo matches. Truly, there is something for everyone. Whether you're 100 or 10, you'll feel at home.
WASHINGTON
The very first WASHINGTON is a sweet place indeed, and you may have heard it called Little Washington.
There's no doubt you'll fall in love with the world-renowned restaurant, superb bed and breakfasts, and a wealth of artisans to delight your eyes and ears. Take in a show at The Theatre at Washington, Virginia (performances postponed due to COVID-19 until further notice) or sip fine wines at Gadino Cellars or Little Washington Winery and Vineyards; the countryside and all its awaiting treasures are yours.
Shenandoah Valley
FRONT ROYAL
With the Blue Ridge Mountains as a beautiful backdrop, Front Royal is an access point for Shenandoah National Park, a launching point on the Shenandoah River, and the entrance to Skyline Caverns, one of the only places to see rare Anthrodites. L'Dees Pancake House is the place for hometown dining.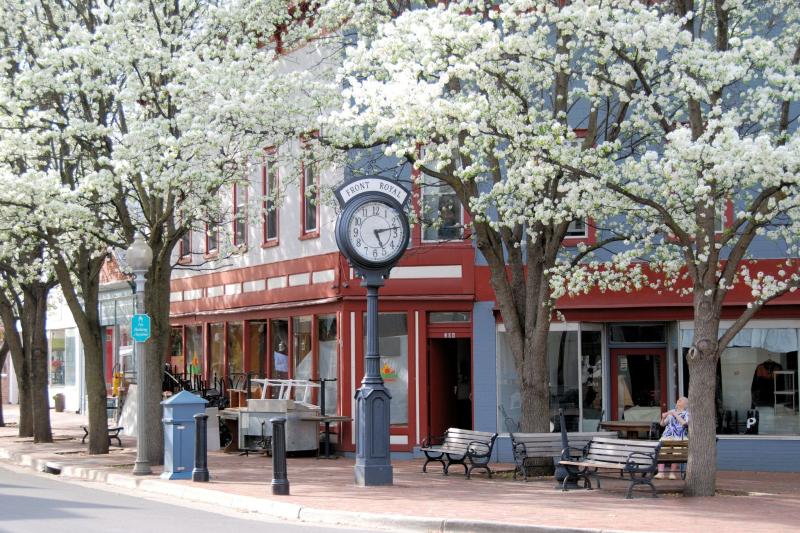 LEXINGTON
Lexington has an exceptional concentration of museums, historic sites, art galleries, music, theaters, and other cultural and outdoor offerings.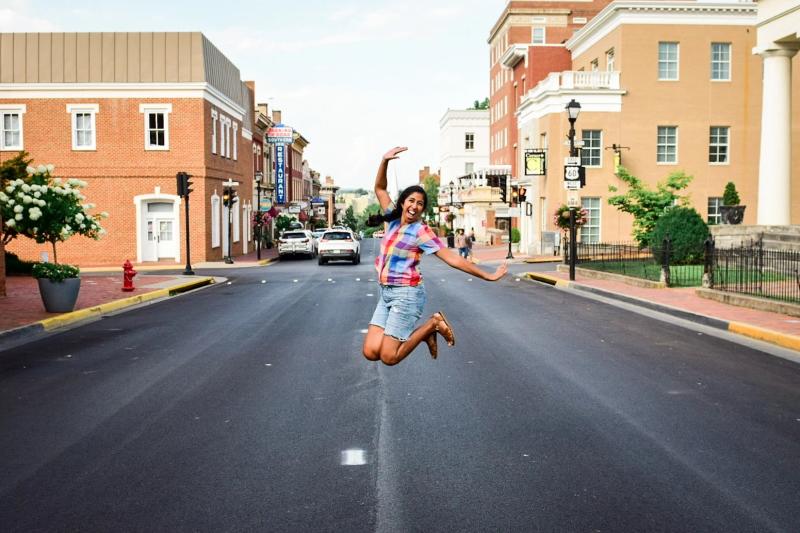 With strong connections to Civil War and military history, visitors often enjoy carriage rides through historic downtown. Don't miss a stop at Lee Chapel where General Robert E. Lee is buried. Steps away, museums and historical sites such as Virginia Military Institute, Stonewall Jackson House, and Memorial Cemetery—where General "Stonewall" Jackson is buried—chronicle stories of the U.S. military. Lexington also features attractive shops, hotels, businesses and top-rated restaurants.
LURAY
Luray, is a charming small town with BIG prospects for all varieties of travelers. "Choose your Level" is the mantra, referring to the mountains, river valley and underground topography.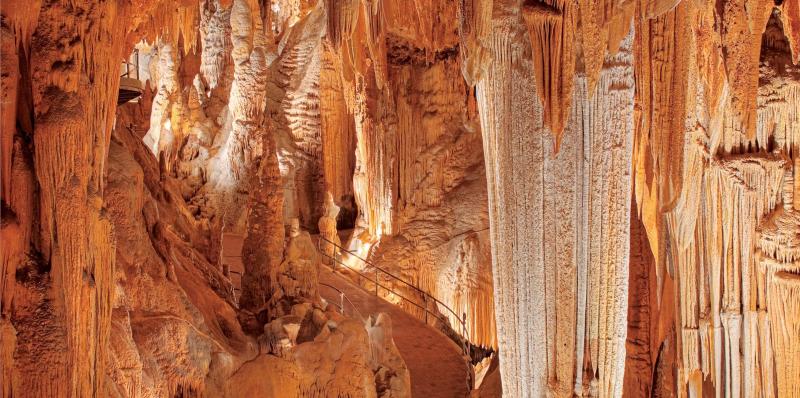 Home to Luray Caverns, Shenandoah National Park and the Shenandoah River, the area has become a hub of outdoor recreation. Lodging options include a restored Jazz Age-era hotel, a number of B&Bs and hundreds of vacation cabins and country homes, making it the "Cabin Capital" of Virginia. Many dining choices ensure every palate finds its complement. Visitors may relax at the local winery, enjoy live music or theater, or browse Main Street, where shop owners offer locally-made artisan goods, outdoor equipment or bargain-priced estate sale finds.
STAUNTON
Staunton boasts arts, history and fantastic dining. The American Shakespeare Center's Blackfriars Playhouse offers four of five shows each week and the Woodrow Wilson Presidential Library and Museum includes Wilson's Pierce-Arrow limousine.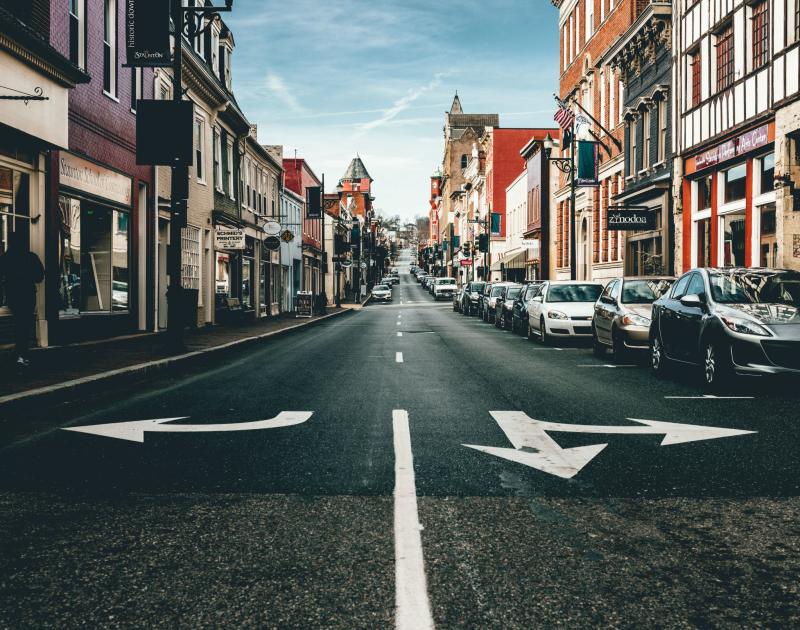 If you love Victorian homes, there are quite a few to admire up and down the streets of Staunton. Many restaurants and coffee shops give you plenty of dining options while a bakery and chocolate shop satisfy your sweet tooth.
TROUTVILLE
Nestled in the foothills of the Blue Ridge Mountains, Troutville is the only designated Appalachian Trail Community in Virginia's Blue Ridge. Troutville's location along Route 11 makes it an ideal choice for thru-hikers on the trail, as well as day hikers. With access to a town park that includes restrooms and shelters, hikers are able to camp within the park grounds. If camping is not a preferred choice, there are more than five hotel properties within a short walk. The Town of Troutville is also home to Botetourt County's fine dining restaurant, Pomegranate Restaurant and Gathering Place. Offering a wide variety of menu items, from steaks and seafood, to wine, beer and spirits, Pomegranate hosts bands on the weekend to provide entertainment to the entire area.
WINCHESTER
Most people call it Winchester but you may call it Apple Country. Winchester was Patsy Cline's hometown and once you visit, you'll fall in love with it, too.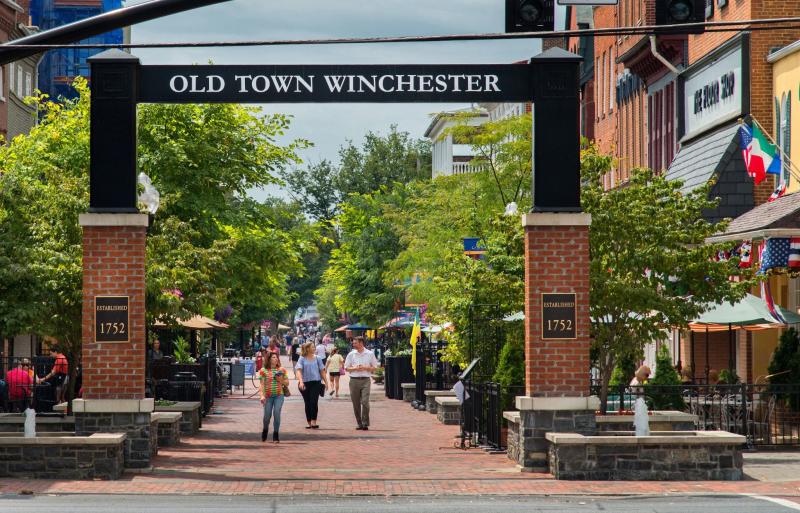 Head to Old Town and enjoy great dining on the pedestrian mall, then check out the Museum of the Shenandoah Valley. Spring's blooms are breathtaking and the Glen Burnie Gardens at the museum will show off and delight. If those aren't enough, plan to visit during the annual Shenandoah Apple Blossom Festival, now entering its 88th year.
WOODSTOCK
Nestled in the heart of the Shenandoah Valley, Woodstock has a charming downtown with interesting shops and good restaurants, and a brewery on the way.  Woodstock is the fourth oldest town in Virginia, home to Revolutionary Peter Muehlenberg, and boasts many historic homes and churches, not to mention the County courthouse designed by Thomas Jefferson. Grab a bite to eat at Woodstock Cafe, where you can also shop local wines, gourmet foods, and home goods.
Southern Virginia
MARTINSVILLE
NASCAR roars twice each year at nearby Martinsville Speedway in Ridgeway, but the city of Martinsville itself is an artisan community.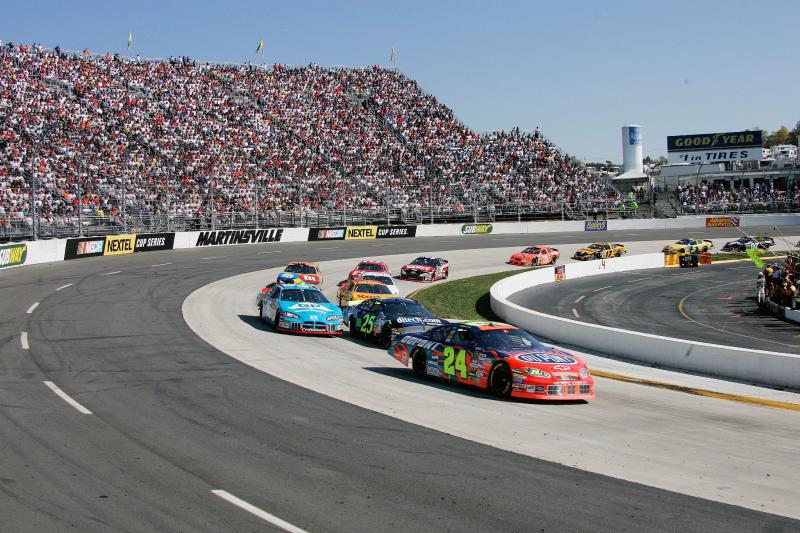 Main Street is vibrant with art walks (find the murals!) and a farmers' market. Enjoy more of the outdoors when you borrow a bike for free to enjoy a ride along the Dick & Willie Passage Rail Trail.
SOUTH BOSTON
Small town South Boston is where you'll find the NASCAR sanctioned South Boston Speedway, a track that spurred the careers of retired drivers Ward and Jeff Burton.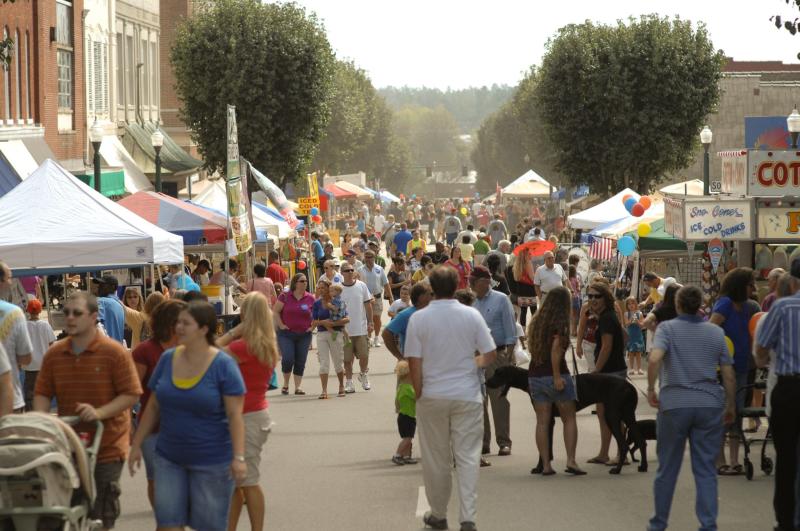 But South Boston is more than motorsports. Enjoy performing arts at The Prizery and then peruse the South Boston – Halifax County Museum of Fine Arts and History, home to permanent exhibits like one dedicated to Virginia's 55th Governor, William M. Tuck. For dining, check out Bistro 1888, a AAA Three Diamond restaurant.
CLARKSVILLE ON THE LAKE
Discover Clarksville, Virginia, home to Virginia's largest lake and 50,000 acres of water for recreation. Whether you're here for a romantic getaway, a family lake vacation, attending an event or visiting for a sportsman's weekend, you'll find plenty to enchant you in Virginia's Lake Region.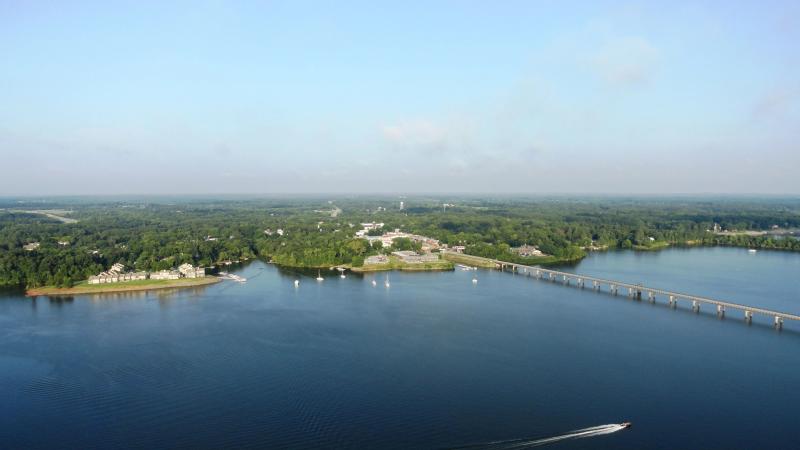 Clarksville is known for fishing tournaments and beautiful lakeside views, but that's just the surface appeal of this area. Dive a little deeper, and you'll find things to do that will delight every member of the family, no matter their age or interests.
Virginia Mountains
BEDFORD
If you're into antiquing, Bedford is a great shopping destination for you to find a new old treasure. It's also a place to pay tribute to the fallen heroes of June 6, 1944 – the day the Allied Forces stormed the beaches of Normandy.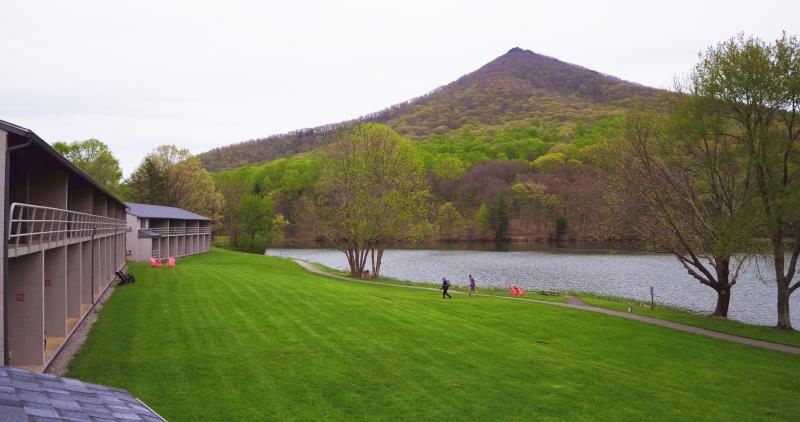 Bedford is the beneficiary of the National D-Day Memorial because it was the American city that lost the most soldiers per capita that day. Take your time walking through. This memorial bears 4,413 names, the most comprehensive list of fallen Allied Forces from that day. Stop in at Town Kitchen & Provisions to put together a picnic lunch of local, handmade delights. It's a culinary go-to just as the butcher used to be! For dinner? Try Liberty Station Restaurant, a restored train depot that is home to delicious American fare.
CLIFTON FORGE 
Like many other small towns in Virginia, Clifton Forge originated as a rail town. Visit the C&O Railway Heritage Center for insight on how the Chesapeake and Ohio influenced life in Clifton Forge.
FRANKLIN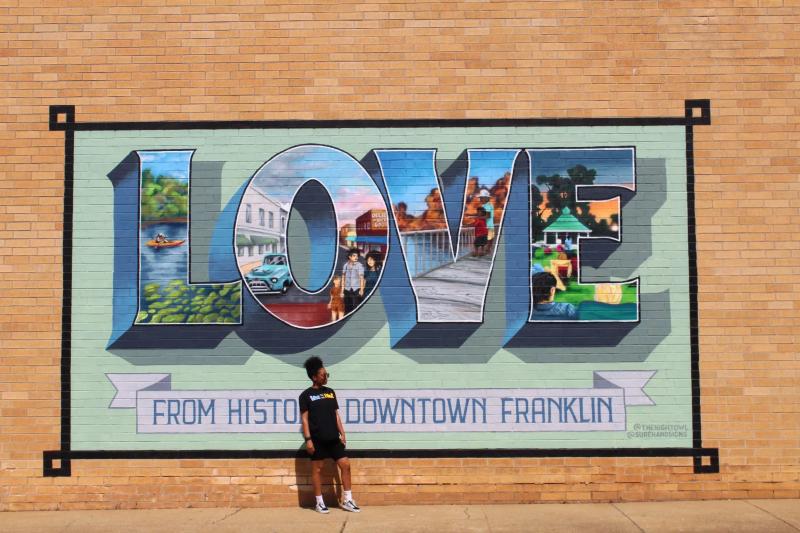 A one-time rail and steamboat hub, Franklin sits along Blackwater River, a tributary of the Albemarle Sound around North Carolina's Outer Banks. Fewer than 25 miles west of Suffolk, this proud Main Street Community features antique and gift shops alongside mainstay restaurants. Check out Barrett's Landing Riverfront Park for access to the river for fishing and simply enjoying the outdoors.
Whether you're looking for a romantic resort for a weekend getaway, a beachfront hotel for…