Find the perfect home-grown ingredients in Virginia!
Farmers Markets are the place to fill your sack with ripe-from-the-vine vegetables and freshly-plucked fruits.
Old Town Alexandria's Market Square Farmer's Market — Old Town Alexandria's Market Square Farmer's Market is thought to be one of America's oldest continuously operating farmer's markets, with vendors selling their produce and goods since 1753. Open every Saturday from 5:30am-10:30am, the market features fresh vegetables, fruits, and berries from regional farms, fresh flowers, handmade crafts, and homemade baked goods.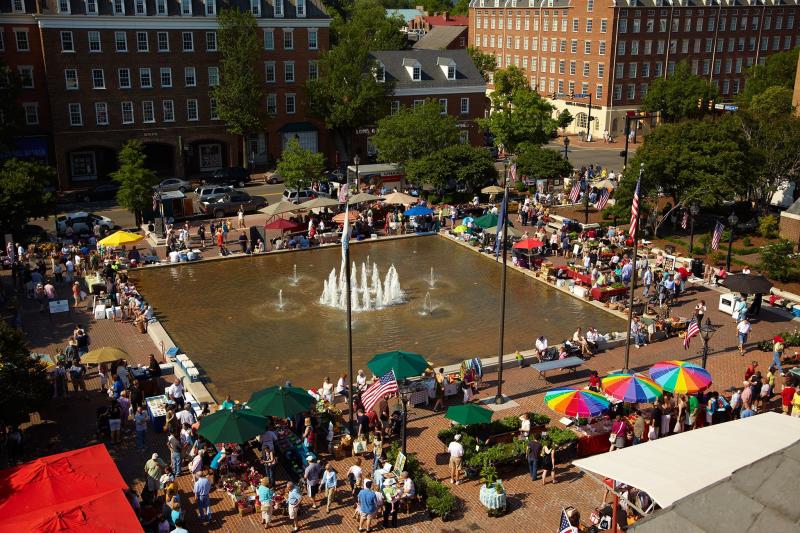 The Historic Roanoke City Market — Another one of Virginia's oldest farmer's markets in continuous use, the Historic Roanoke City Market has been operating since 1882, with the first permanent Market Building completed in 1886. The market offers locally grown produce, artisan wares, and regionally made crafts and is open year-round Monday through Saturday, 8am-5pm. The Market District also offers a food court, shopping, galleries, boutiques, restaurants, antique shops, and more.
The Virginia Beach Farmer's Market — The Virginia Beach Farmer's Market is open year-round and features seasonally available vegetables and fruits, a butcher shop and seafood market, dairy products, floral arrangements, a candy store, bakery, and a full-menu restaurant, as well as a variety of home, garden, and specialty stores. Special events held throughout the year at the Farmers Market provide family-friendly experiences that speak to the region's agricultural heritage.
South of the James Farmer's Market — Richmond's South of the James Farmer's Market is open Saturdays May through October from 8am-12pm and November through April 9am-12pm. Vendors include an eclectic mix of local farmers, artisans, and businesses that offer organic produce, flowers, plants, meats, dairy, eggs, honey, baked goods, art, pottery, apparel, skincare products, and much more. Additionally, visitors can enjoy freshly prepared breakfast and lunch fare along with live music while perusing the farmer's market.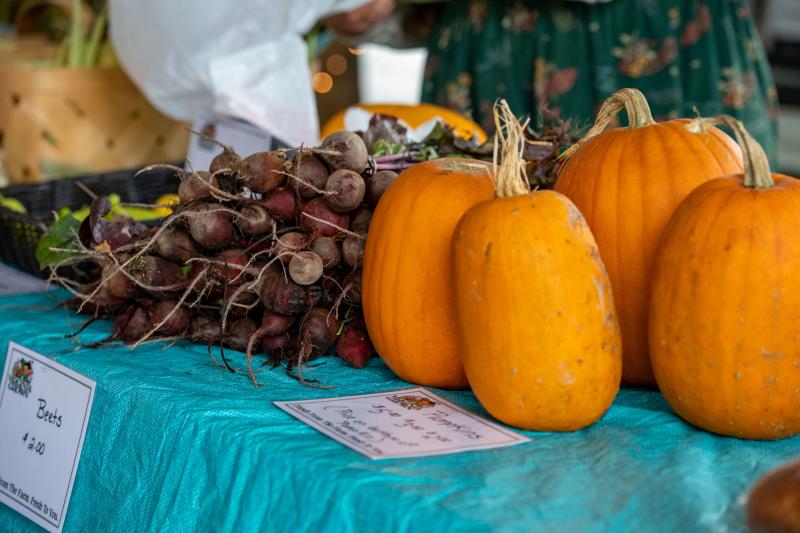 Charlottesville City Market — Located in downtown Charlottesville on Water Street, the Charlottesville City Market is open Saturdays April-September 8am-12pm and October-December 8am-1pm. You'll find everything at the market, including fresh fruits and vegetables, grass fed meats, locally made cheeses, jams, and jellies, handmade jewelry and pottery, children's clothing, potted plants, fresh roasted coffee, organic bagels, and much more.
These are just a few of Virginia's many farmer's markets; see below for a complete list of the current farmer's markets operating around the Commonwealth.