Mercy Street
Filmed in Virginia
Catch the season on ;Amazon. 
The first scripted show by PBS in more than a decade.
Virginia is privileged to be the site for the filming of the new PBS drama Mercy Street (http://www.pbs.org/mercy-street/about/), the first scripted show produced by PBS in more than a decade. This powerful medical drama is set during the Civil War and is based on events that actually took place in Alexandria, Virginia. The first season of the series was filmed in Central Virginia, with Richmond locations playing the hotel-turned-hospital, and Petersburg supplying the remaining interior and exterior sets.
Explore the filming sites in Virginia as well as the real sites stories that inspired the series by visiting Alexandria, which is presenting 50 Mercy Street-inspired tours, exhibits and events in 2017.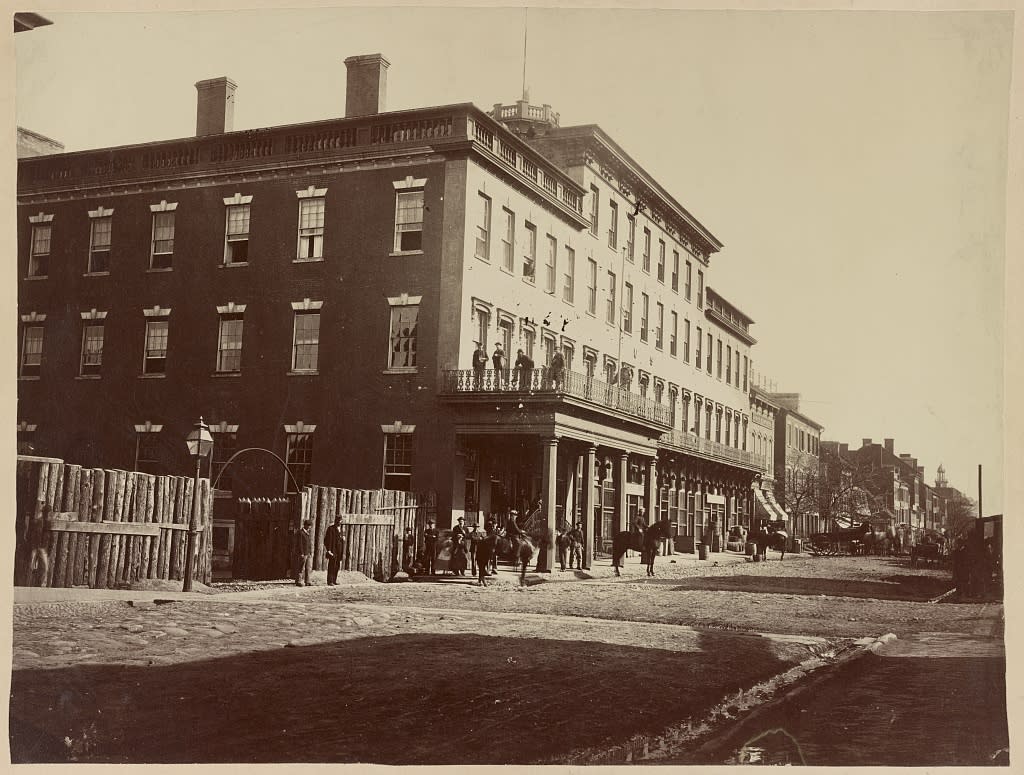 Mansion House Hotel was located where the front lawn of Carlyle House Historic Park is today.
Set in Virginia, Mercy Street season one took place in the spring of 1862 just outside of Washington, D.C. in Alexandria, a border town between North and South and the longest Union-occupied city of the war. Ruled under martial law, Alexandria was the central melting pot of the region, filled with civilians, female volunteers, doctors, wounded soldiers from both sides, free blacks, enslaved and contraband (escaped enslaved people living behind Union lines) African-Americans, speculators and spies. MERCY STREET follows the lives of all of these characters, who collide at Mansion House, the Green family's luxury hotel, which has been taken over and transformed into a Union Army hospital.
Mercy Street season two picks up directly from the dramatic events at the end of the season one finale, continuing to explore the growing chaos within Alexandria, the complicated interpersonal dynamics of Dr. Foster, Nurse Mary and the Mansion House staff, the increasingly precarious position of the Green family and the changing world of the burgeoning African-American population. The season will introduce a number of new elements, taking viewers closer to the fight and into the halls of Confederate power, all set against the intensifying war, starting with the Seven Days' Battle and culminating with Antietam.
Filming Locations
For fans of film and television, Virginia is a perfect destination. See the many films shot in…
Tours - Virginia Is For Lovers