Musicians
Virginia is the home of great musical talent. Which do you know and love?
Pat Benatar – Singer-songwriter and four-time Grammy award winner received her career start in Richmond. Notably known for her singles, "Hit Me with Your Best Shot," "Love is a Battlefield," and "We Belong" were among the top ten hits on the billboard charts.
Carbon Leaf – This Richmond based quintet band is known for their alt-country, folk-infused indie rock. In 2001, Carbon Leaf debuted their album "Echo Echo" which won a Coca-Cola sponsored band contest that landed them a performance on the American Music Awards.
Mary Chapin Carpenter – The Grammy-winning singer/songwriter now lives in Northern Virginia. Her most recent album, Between Now & Gone, features 12 self-penned songs.
D'Angelo – Richmond native is known as an R&B and neo soul singer-songwriter and record producer. He was one of the key founders to revitalize the neo-soul movement during the 90s hip-hop age. His lead single "How Does It Feel" heated up the R&B charts and won a Grammy for best male R&B Vocal in 2000.
Missy Elliott – songwriter, producer, arranger, talent scout, record mogel - was born in Portsmouth and continues to live in the Hampton Roads region of Virginia. She is considered the top female hip-hop artist of all time.
Lucy Dacus – Richmond indie rock artist named by Rolling Stone as one of the "10 New Artists You Need to Know in 2016."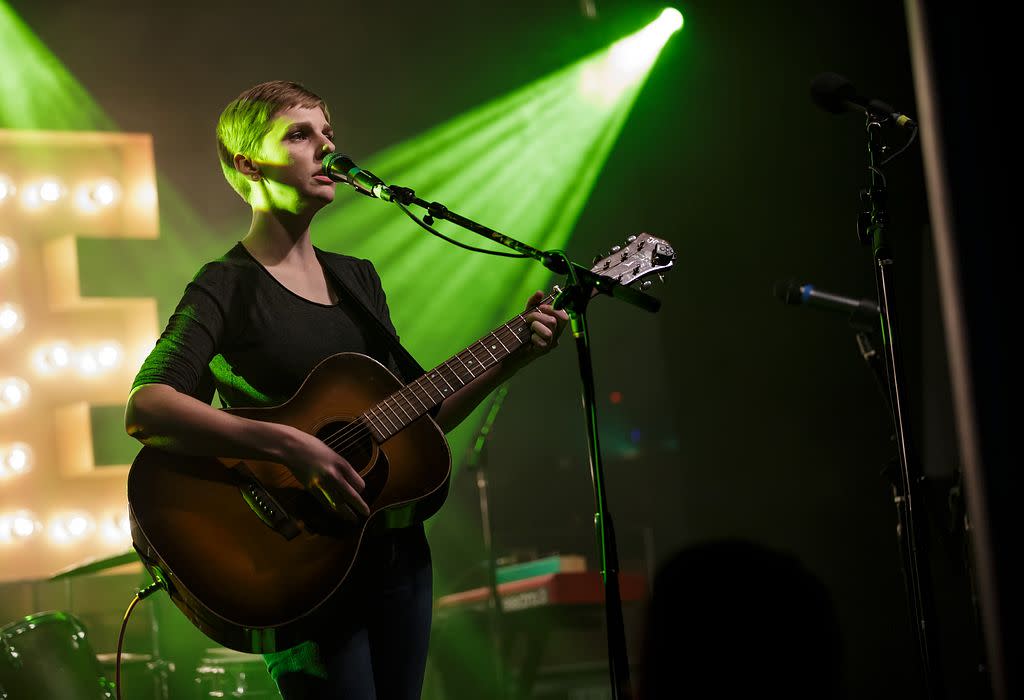 Dori Freeman – American roots singer/songwriter from Galax. Her self-titled debut was named by Rolling Stone as one of its "Most Anticipated Country Albums of 2016."
Dave Grohl of the Foo Fighters – Foo Fighters are an American rock band formed by singer/guitarist/drummer Dave Grohl in 1995. Grohl spent his childhood growing up in Springfield and Alexandria.
GWAR – Formed in Richmond, Virginia this heavy metal band can be distinctively identified on stage for their barbaric warrior costumes. Since their formation in 1984, they have released thirteen studio albums, two live albums and sold over 820,000 records.
Warren Haynes – A longtime guitarist with The Allman Brothers Band and founding member of the jam band Gov't Mule resides in Fredericksburg. This singer and songwriter is known for his associations with the Grateful Dead and touring with Phil Lesh and The Dead.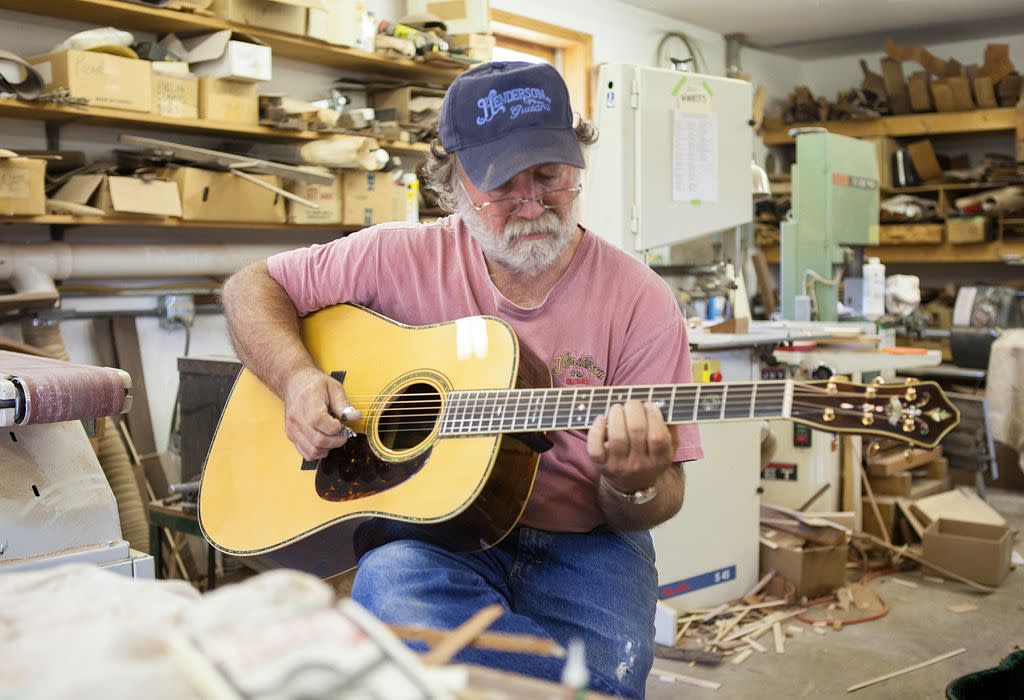 Wayne C. Henderson – National Heritage Award musician and instrument maker who lives in Rugby, Va., Henderson has performed at Carnegie Hall, in three national tours of "Masters of the Steel-String Guitar," and in seven nations of Europe, Asia and Africa. Meet him at the Wayne C. Henderson Festival every June.
Bruce Hornsby – Residing in Williamsburg, Hornsby continues to reach new audiences with his avant-garde pieces.
Lamb of God – This heavy metal band from Richmond has released eight studio albums and received multiple Grammy nominations. Most recently they received a nomination in 2016 for their song "512."
David Lowery – Co-founded the band Cracker, the only band to open for the Grateful Dead as well as for the Ramones. Cracker's latest album, Countrysides, features nine tracks and a 20-minute Quicktime movie. He founded Sound of Music Recording Studio in Richmond.
Rene Marie – Songwriter and jazz vocalist is a native of Fredericksburg. Her second album "Vertigo" was awarded a coronet ranking by the Penguin Guide to Jazz. This distinctive honor has only been awarded to less than 85 other jazz recordings in music history.
Dave Matthews – He formed The Dave Matthews Band in Charlottesville in 1991. They became very popular with the college crowd at the University of Virginia. The band continues to live in Albemarle County but is touring and recording most of the time.
Kevin Michael "Toby" McKeehan – tobyMac hails from Fairfax and was first known for being one of the dc Talk trio that rose to prominent Christian music fame. He has released four solo albums since departing from dc Talk in 2000, and received a Grammy Award for Best Rock or Rap Gospel Album in 2009.
Timbaland – Born Timothy Z. Mosley, Timbaland is a music producer/songwriter/rapper born and raised in Norfolk. He has worked closely with fellow Virginian Missy Elliott. He is one of the highest paid musicians according to a 2007 Forbes article, "Hip Hop Cash Kings."
Jason Mraz – Mechanicsville native Jason Mraz is a diverse musician touching on pop rock, acoustic and alternative rock.
The Neptunes – Pharrell Williams and Chad Hugo grew up and still live in Virginia Beach, considered a "Hip-Hop Hotbed," and became The Neptunes, today's most successful hip-hop production team.
Old Crow Medicine Show – This six membered string band originated in Harrisonburg. Their music is a mixing bowl of old-time, folk and alt-country. They were inducted into the Grand Ole Opry House in 2013 and the same year they received the Trailblazer Award from the Americana Music Association.
Trey Songz – A military "brat" whose family eventually settled in Petersburg, Trey Songz is a grammy-nominated Atlantic Records recording artist belting out R&B hits.
Kyle Davis – This Richmond singer/songwriter has shared stages with the likes of Bob Dylan, John Mayer, Shawn Colvin, Blues Traveler, Joe Cocker, ZZ Top, Hall & Oates, and many others. His voice has been a familiar one on national TV, with his songs appearing on numerous TV shows.
Sparklehorse – Indie rock band led singer Mark Linkous is a native of Richmond. Linkous worked on Sparklehorse's critically acclaimed albums "Vivadixiesubmarinetransmissionplot" and "Good Morning Spider" in his studio farm in Bremo Bluff. This band collaborated with notable artists such as PJ Harvey, Daniel Johnston, Black Francis, Tom Waits and David Lynch.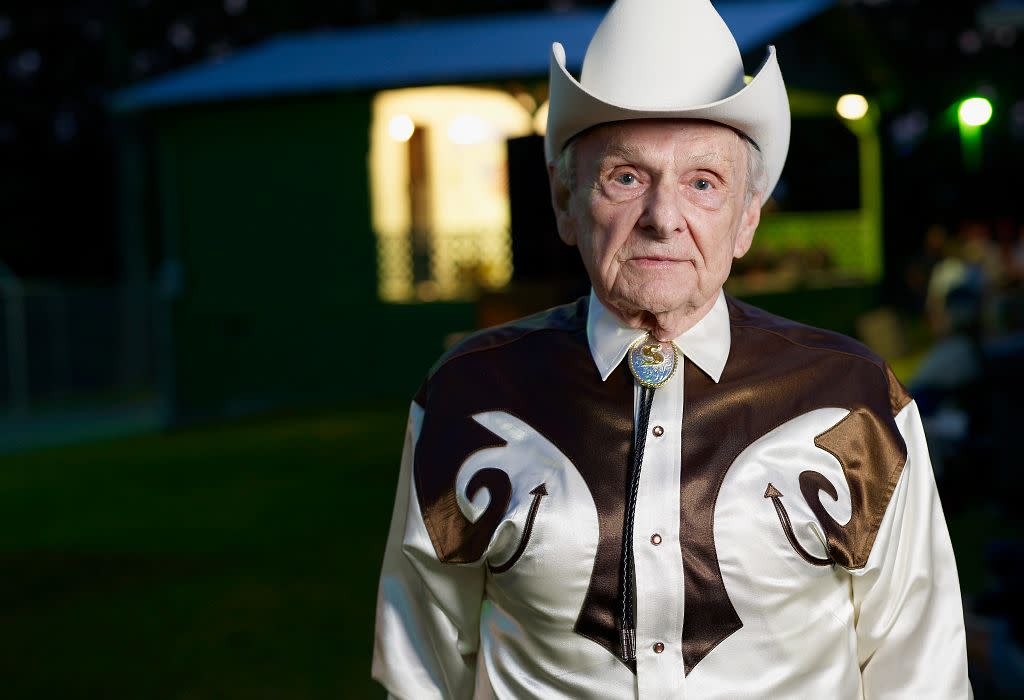 Dr. Ralph Stanley – The success of the movie, O Brother Where Art Thou is credited to the old timey music, particularly the music by Stanley and his brother, the late Carter Stanley - I Am a Man of Constant Sorrow and O, Death! Visit the Ralph Stanley Museum and learn more about this legend!
The Statler Brothers – They paved the way for group performers in country music. Although they retired from touring in 2002, they still perform and enjoy meeting their fans at The Statler Brothers Gift Shop in Staunton.
Matthew E. White – Richmond-based songwriter, producer, arranger, and founder of Spacebomb Records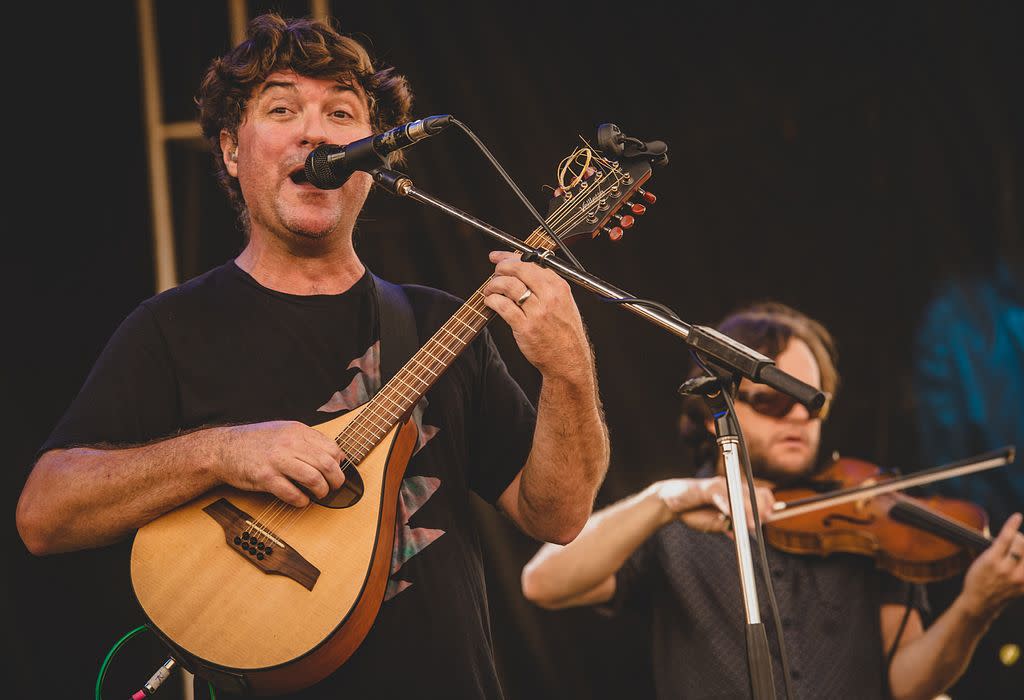 Keller Williams – Known as a 'one-man jam-band,' this Fredericksburg native loops multiple instruments with a variety of genres that consist of bluegrass, folk, alternative rock, reggae, electronica, jazz, funk and others. Aside from music, Williams hosts his own radio show at Wally Cleaver's in Fredericksburg.
Pharell Williams – Born in Virginia Beach, Virginia, Pharrell Williams has become a leading force in popular music as a performer, songwriter and producer. He first got into music at a young age.
Elliott Yamin – A top three American Idol finalist from Richmond, Yamin released his debut album in March 2007.
Chris Brown – This Tappahannock (Chesapeake Bay) native had overnight success when his first album included what would be a #1 single in the U.S., New Zealand and Australia. "Run It," propelled Brown's debut album to #2 on the Billboard 200, selling 155,000 copies in the first week of sales.
Kendall Street Company – This Charlottesville-based band is known for incorporating elements of jam, folk, jazz, funk, and psychedelic rock while remaining true to their folksy songwriting roots. All current members are graduates of the University of Virginia and can be found performing at venues all across the Commonwealth.
Virginia's entertainers encompass a wide range of musical genres, pop up between television and…
Writers, journalists and artists from Virginia include Pulitzer Prize winners, poet laureates, and…