Zoos & Aquariums
Virginia is jam-packed with zoos and aquariums offering kids and adults the opportunity to get up close and personal with hundreds of species of wildlife. Experiences range from drive-thru safari parks, underwater exhibits and boat tours, and even life-sized dinosaur parks. Plan your next outing to one of these many zoos and aquariums across the state for a memorable family adventure.
Virginia Aquarium
One of the best aquariums in the country, the Virginia Aquarium and Marine Science Center is home to more than 10,000 animals representing 300+ species. Exhibits and hands-on experiences provide an incredible amount of fun for the whole family. Boat trips to see dolphins and whales in the Atlantic Ocean are available Wednesday–Sunday. The onsite Adventure Park also offers endless fun including an eco-friendly zipline and aerial adventure experiences.
Virginia Safari Park
Don't miss the only drive-thru zoo in the state at Virginia Safari Park in Natural Bridge! View and feed more than 1,200 free roaming animals through the comfort of your own car. The three-mile route winds through the beautiful Shenandoah Valley countryside where you'll feed camels, zebras, elk, llamas, bison and more! Or opt to take a 45-minute guided tour on the Safari Wagon Ride.
Fort Chiswell Animal Park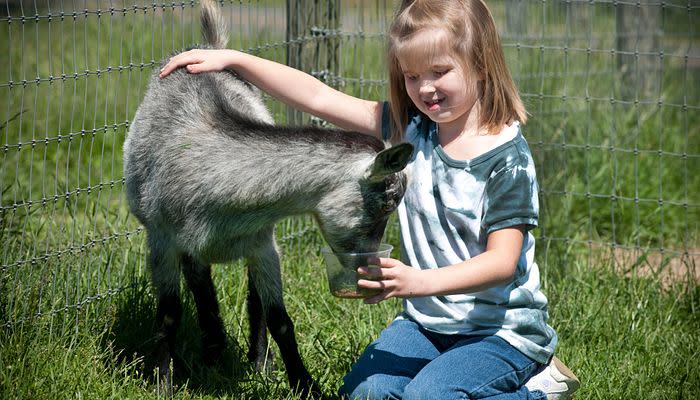 Fort Chiswell Animal Park in Wytheville is the largest zoo in Southwest and one of the most interactive zoos you'll find in the state. Animals from six different continents call the 45 acres of pastoral beauty their home. Buffalo, antelope, goats, llamas, monkeys, wallabies, and even a giraffe are just a few of the many animals you'll see. Take a ride through the Outback on the Safari Bus Tour (the park's main attraction!) and you'll get as close as you ever hoped to camels, ostriches, zebras and more!
Virginia Zoo
Also commonly known as Virginia Zoological Park, the zoo opened in 1901 and is home to more than 700 extraordinary animals representing more than 150 species. Across 53 acres in the Coastal Virginia city of Norfolk, you'll find landscapes inspired by different continents including Asia, Australia, and North America as well as reptile exhibits and a Zoo Farm! Be sure to check the calendar of events and current exhibits as they are ever-changing.
Virginia Living Museum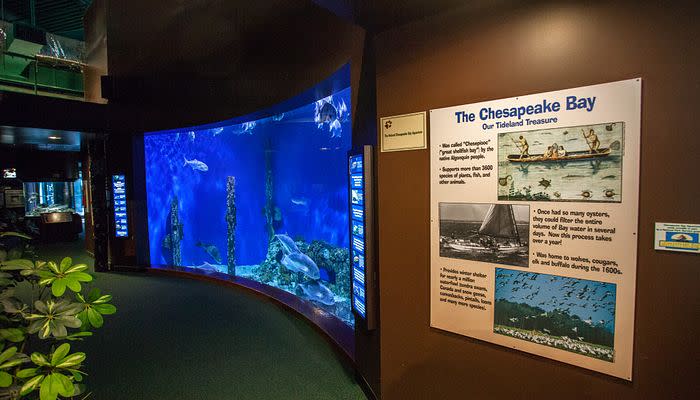 Discover Virginia's natural heritage from the mountains to the ocean at the Virginia Living Museum. Meet animals that live in cypress swamps, mountain coves, limestone caves, and in the Chesapeake Bay. Experience the Touch Tank and walk along the boardwalk outside to view coastal birds, beavers, otters and so much more. Don't miss the Butterfly Garden and Virginia Garden – home to the most extensive display of native plants in Virginia.
Mill Mountain Zoo — Roanoke
Located within the 568-acre Mill Mountain Park, the zoo overlooks the city of Roanoke and is next to the famous Star landmark. Home to vulnerable and endangered species like snow leopards, red pandas and wolves, Mill Mountain Zoo offers many fun and educational opportunities year-round.