Experience Hamilton in Virginia
"So what'd I miss? What'd I miss? Virginia, my home sweet home, I want to give you a kiss."
- Thomas Jefferson, from the musical HAMILTON
HAMILTON burst onto Broadway in 2015, and has left audiences delighting over the story of American Founding Father Alexander Hamilton ever since.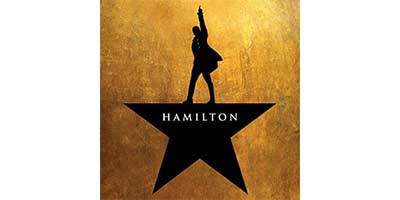 We invite you to see where many of the stories that inspired the musical took place in Virginia.
On stage, Alexander Hamilton tells of his frequent interactions with notable Virginians, including George Washington, Thomas Jefferson, and James Madison, and how his travels in Virginia influenced the country for centuries to come. Follow Alexander Hamilton's story one step further with a visit to the homes of these important Americans, as well as several other iconic historic locations within Virginia.
Beginning July 3, HAMILTON will be available to watch on the Disney+ streaming service, allowing everyone to experience the magic of the hit Broadway musical.
Alexander Hamilton and his buddy, the Marquis de Lafayette, had some of the most dramatic moments of…
Don't throw away your shot at a fantastic Hamilton-themed getaway in Arlington and Northern…