Eco-Friendly Lodging in Virginia
Today's travelers are more eco-conscious than ever, and the hospitality industry is quickly adapting to meet the new needs that come with supporting eco-friendly tourism practices. Perhaps, no better example would be the recent explosion of "green lodging" throughout Virginia.
Green lodging refers to hotels, resorts, inns, glamping, and other types of accommodations, that go above and beyond with environmental stewardship. This can include the use of sustainable materials to lower carbon footprint, reduction in single-use plastics, and earning Leadership in Energy and Environmental Design (LEED) certification among others.
From luxury hotels to charming bed and breakfasts, from the Blue Ridge Mountains to the Chesapeake Bay, Virginia invites tourists to experience one of the many best in class Green Lodgings offered throughout the Commonwealth.
Airlie – Warrenton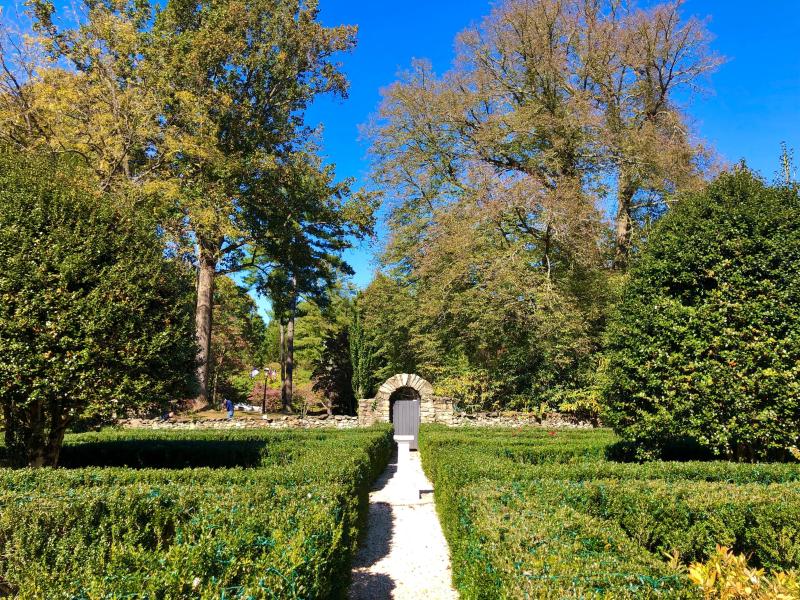 Birthplace of the Earth Day holiday, Airlie's roots in eco-friendly practices are deep. A long-time working farm and historic hotel, Airlie is an LEED-certified resort that offers an array of accommodations across seven beautiful lodges nestled on a tranquil farm in the breathtaking Northern Virginia wine and horse country.
Along with enlisting a "Green Team" that conducts regular audits to ensure Airlie's environmental standards are maintained and employees are up to date on best practices, Airlie has incorporated several green initiatives throughout their property.
To prevent unnecessary waste, you'll find staff recycling frequently used products such as grease and lamps as well as composting kitchen scraps in the on-site organic garden.
By converting nearly all property-wide lighting to compact florescent or LED technologies and offering guests the opportunity to use the same towels and bed linens for the duration of their stay, they can more efficiently conserve water and energy.
For transportation, Airlie maintains a fleet of hybrid and electric vehicles for staff to traverse the property and complimentary electric vehicle charging stations for guests in their main parking lot.
The Inn at Riverbend - Pearisburg
The Inn at Riverbend is an upscale lodge in the Blue Ridge Highlands offering guests luxury accommodations surrounded by sweeping overlooks of the Appalachian Mountains and the New River. Guests who book one of the seven beautiful rooms available will be treated to a luxurious stay complete with queen beds, whirlpool tubs, satellite TV and Wi-Fi. Of course, off the property, visitors who explore the many scenic wonders in the surrounding area will find plenty of activities to do from biking, hiking, fishing, to paddling.
An award-winning member of Virginia Green for many years, the owners know the challenges that come from mixing sustainability with guest expectations for luxury.  Over the years, several eco-friendly practices have been adopted at the Inn at Riverbend. Unnecessary waste has drastically cut down by removing individual amenity bottles such as soap and shampoo bottles with refillable bulk shower dispensers along with installing refillable water jugs to eliminate single use plastic bottles. Guests with electric vehicles will also find that the Inn has installed an EV-charging station free to all guests.
Massanutten Resort - Massanutten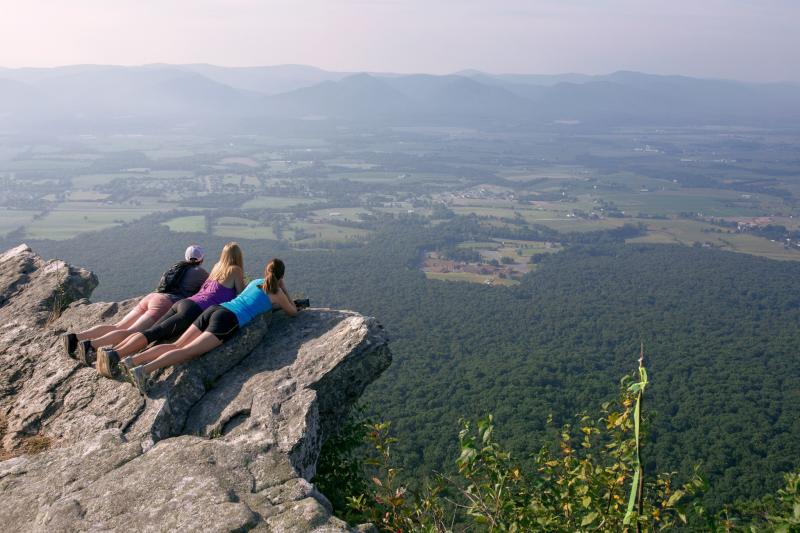 Massanutten Resort is a premier all-season resort located in the heart of Virginia's Shenandoah Valley offering visitors a wide array of diverse activities and premier lodging on over 6,000 acres of mountain property.
Just recently celebrating its 50th anniversary, Massanutten Resort is one of the latest destinations that has started an initiative to go green and reduce their carbon footprint. After having announced significant improvements to energy efficiency in new snowmaking installations, Massanutten Resort followed up with another announcement adding solar power arrays to its environmental stewardship efforts. With the addition of these solar arrays, Massanutten will have an energy reduction of more than 50% in total usage. The arrays are one of the first serving a major ski and summer resort in Virginia.
Beliveau Farm – Blacksburg
Beliveau Farm is an award-winning winery, gluten free brewery, wedding venue featuring a quaint bed and breakfast known as the Manor House. Consisting of five bedrooms designed for intimate getaways or company retreats, the Manor House elegantly treats its guests to a sweeping farm backdrop. Since its inception in 2007, The Manor House bed and breakfast at Beliveau Farm has been at the forefront of environmental stewardship and continues to add and innovate to this day. In 2019 Beliveau Farm installed a solar panel field which quickly provided nearly 100 percent of the properties power for the B&B and on-site winery and brewery. In 2020 five feral cats were given a lovely home on the property in exchange for pest control. Because of all the efforts of Beliveau Farm the past years, they were awarded "The Green Business of the Year" by the local Montgomery County Chamber of Commerce.
Primland Resort, Auberge Resorts Collection – Meadows of Dan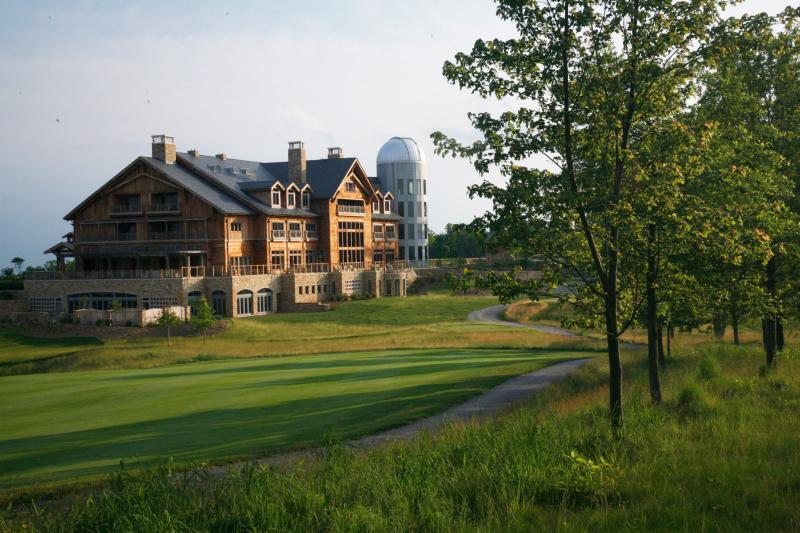 The Lodge at Primland, a LEED-certified property, is where tourists can find paradise on Earth on a 12,000-acre estate. Tucked up in the Blue Ridge Mountains, Primland Resort features a licensed shooting preserve, an award-winning golf course, a spa and fitness center, as well as an ample array of cottages including beautiful treehouses boasting spectacular views on the surrounding mountains. 
Green initiatives at Primland include using eco-friendly materials whenever possible and recycling everyday items from printer ink to coffee cups around the property. The on-site, five-acre, certified organic garden supplies fresh produce to the restaurants there and all other produce utilized is sourced locally to reduce their carbon footprint associated with food transportation. As for the breath-taking golf course, Primland maintains it with sustainable water sources and as few chemicals as possible along with surrounding the property with native plants to provide a natural habitat for local wildlife.   
Oak Grove Bed & Breakfast – South Boston
Oak Grove Bed & Breakfast, an antebellum home in Cluster Springs, operates as a bed and breakfast by Pickett Craddock, the fifth generation of the same family to own the property. The charming estate offers bedrooms with fireplaces, comfortable period furniture and family pieces. The elegant parlor and cheerful sunporch provide common space for guests to unwind with casual conversation and to read a good book. In the Victorian dining room, guests are served a full country breakfast in the tradition of Southern hospitality. Outdoor enthusiasts will be delighted to learn that the property has 400 acres available for visitors to hike and bike on scenic farm roads and paths.
Oak Grove has long been known to be environment-friendly, earning honors by Virginia Green as the greenest B&B in Virginia in 2013, 2015 and 2017. In 2021, an array of 48 solar panels were installed at Oak Grove saving thousands in electricity. Additionally, an electric vehicle charging station has been installed on the property and guests with hybrids and electric cars can be treated to a third night free. The owners are happy to offer green tours to show guests all of Oak Grove's sustainable practices.
The Tides Inn - Irvington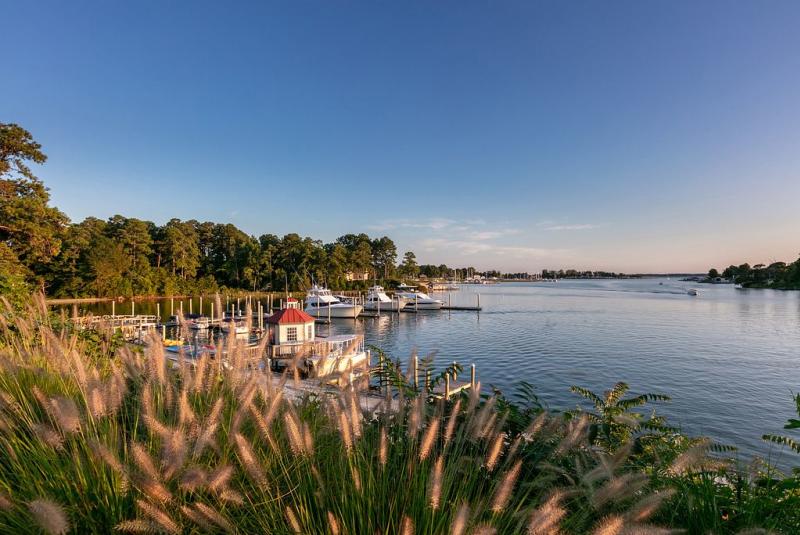 The Chesapeake Bay resort, The Tides Inn, has been a staple of southern hospitality since it first welcomed guests over 70 years ago. The 70-room Tides Inn offers a wide range of activities and amenities along its waterside estate. Guests can enjoy exclusive access to an overnight marina, a full-service luxury spa, the Golden Eagle Golf Course, boat cruises, a professional sailing school, children's program and many more activities to elevate the visitor experience.
Conservation and sustainability are core components of The Tides Inn's mission as they have proven with their oyster and waterfront restoration projects. Those familiar with the Chesapeake Bay know that oysters are a valuable part of the ecosystem. The Tides Inn has dedicated conservation efforts to this end including their Carter's Creek oyster sanctuaries to ensure that local oyster populations will thrive and keep the water clean for years to come. The resort also hosts interactive activities to educate guests about the preservation of the oyster reefs, including Oyster Academy sessions which teach guests about the life of the oyster and their important role in creating a sustainably clean bay.
In 2021, The Tides Inn announced a shoreline restoration project. The initial objective of the project was to stabilize the land and protect it from destructive erosion, but the owners have expanded upon the initial $3.6 million project to include a "living shoreline" along Carter's Creek, beach restoration, development of a curvilinear wharf and nature trail, hands-on educational programming, and community partnerships. These improvements will allow for new protective measures and future preservation of the natural landscape as well as deepen its guests' connection to the land, shoreline, and water.
Fans of glamour camping or "glamping" will enjoy spending time at Bally Brook Farm in the picturesque Shenandoah Valley. The 120-year-old Bally Brook Farm offers an off-grid luxury camping location perfect for couples or solo adventurers with their canine companion. The luxury tent is outfitted with a premium mattress and luxe linens, stocked bar fridge, solar fans & lanterns, a private custom-built bathroom with hot water and a secluded fire pit area all making for a unique camping experience with the extravagant amenities one might find at a resort.
Bally Brook's eco-conscious efforts extend to creating a unique harmony between the property and the surrounding nature. The property offers a harvested rainwater shower system outfitted with plant powered and biodegradable bath products, renewable solar power lighting and charging stations throughout the tent and platform area, as well as a private ECO composting toilet. They also have teamed up with the very best local artisans and producers to create the Bally Brook Food Provisions Package that is delivered straight to the guest tent allowing Bally Brook to lower their carbon footprint by decreasing transportation waste and by supporting local farmers.
Goodstone Inn & Restaurant - Middleburg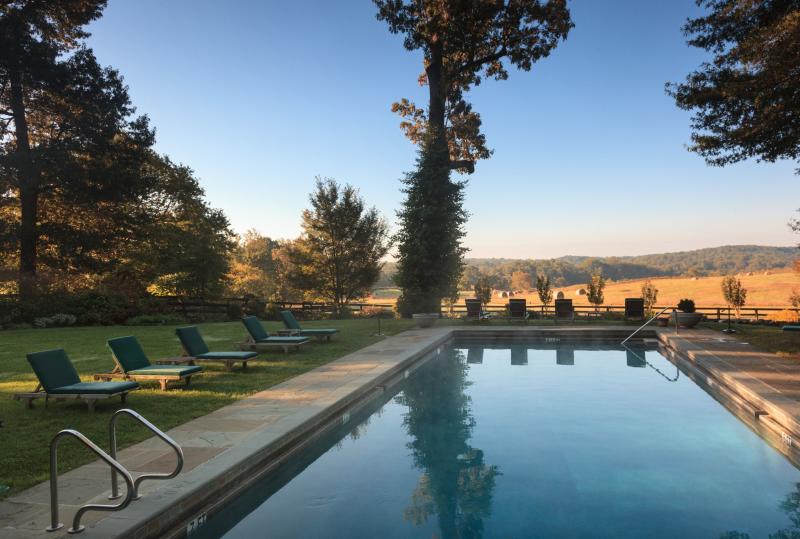 Situated in the heart of Virginia's wine and hunt country, The Goodstone Inn & Restaurant is an award-winning luxurious lodging that prioritizes green initiatives while providing unforgettable experiences for their guest.
The property features six historic guesthouses, elegantly decorated in English and French Country décor. With 18 luxurious guest rooms and suites on their expansive 265 acre estate, the proximity of the property to Washington, DC makes it an incredible getaway from the hustle and bustle of our Nation's Capital.
In 2022, the Goodstone made the decision to eliminate plastic bottles from their property by implementing a Vivreau system across their property for staff and guests alike. Vivreau is a water system designed to reduce plastic use and eliminate all single-use plastic bottles.
But lodging isn't Goodstone's only eco-friendly pursuit. Their restaurant, The Conservatory, is a best-in-class example of environmentally friendly and sustainable dining. The on-site organic farms allow them to maintain cows, chickens, and even a llama all the while growing their own produce on site for our award-winning, farm-to-table culinary program.
These efforts help to protect the environment by eliminating the need for long-distance transportation, excessive carbon emissions, and harmful agriculture practices. For a more unique and in-depth agri-tourism experience, the Goodstone invites guests to take tours with their Garden and Maintenance team to learn even more about the farm firsthand.  
Looking for more eco-friendly lodging options? Find additional resorts, lodges, and retreats below.
Linden Row Inn, Richmond
The Collins House B&B, Marion
Allegheny MotoCamp, Highland
Hotel Floyd, Floyd
Hotel Madison & Conference Center, Harrisonburg
Salamander Resort & Spa, Middleburg
The Inn at Virginia Tech & Skelton Conference Center, Blacksburg
Club Wyndham Kingsgate, Williamsburg
Lansdowne Resort & Spa, Leesburg
The Cavalier, Virginia Beach
The Omni Homestead, Hot Springs
Boars Head Resort, Charlottesville