Discover Virginia's Artisan Trail Network
Visitors to Virginia will find an abundance of many things and art is no exception.
Take home the artists' finest accomplishments - the beauty and grandeur of Virginia's mountains, seascapes, pastures and forests captured in nearly any media of your choice.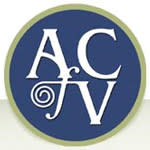 Central Virginia
Nelson and Albemarle Counties - "Travel the Monticello Trail and discover the beauty of the mountains and valleys that local artisans call home." A wonderful place to explore with family and friends, it will surely create lasting memories. Our rural countryside and agricultural heritage provide many opportunities for an engaging, authentic experience with local farmers and artisans.
City of Lynchburg with the counties, of Appomattox, Amherst and Campbell, Virginia.
Weaving Adventure Through the City of Lynchburg & Amherst, Appomattox and Campbell Counties.
Virginia Mountains
Bedford County - "Handcrafted and Homegrown in the Shadow of the Peaks of Otter". Bedford County IS Virginia charm!  With its picturesque landscape of farms and townships nestled against the Blue Ridge Mountains it is home to some of Virginia's most exceptional artisans and artists. Host of several festivals throughout the year, the annual "Harvest Festival" is a feast of art, culture, fine wines, and Bedford's farmland bounty.  An adventurer's paradise, the famed 19th century Beale Treasure is buried somewhere in the mountains of Bedford County, however here you also will find gold spilling from the sunsets over hill and dale.
Shenandoah Valley
Front Royal, Warren County -  Natural beauty. Historic charm. Unforgettable experiences. Our local creative and agricultural artisans, small businesses, and unique points of historical interest in our community make Warren County a special place to live and a great place to visit and explore. As artists and new business owners, we are excited to see the development of the Artisan Trail in Warren County."
Staunton, Augusta and Waynesboro - "Handcrafted & locally grown in Staunton, Augusta & Waynesboro" From artisans preserving traditional crafts or exploring the limits of modern innovations to world class theatre, reenactments, and festivals activities for all ages and interests abound. Weaving your path amidst the restored architecture of Staunton and Waynesboro's downtown museums and historical sites, you will enjoy the unique shops, art galleries, studios, markets, restaurants and lodging that make this area a truly memorable experience. 
Alleghany, Bath, Craig, and Highland Counties - "Handcrafted and locally grown in Alleghany, Bath, Craig & Highland Counties" Located in the Alleghany Mountains of Virginia, this four county artisan trail region of the Virginia's Western Highlands offers unparalleled recreational opportunities as well as unique Appalachian cultural experiences. Virginia's Western Highlands features many historic downtowns and small settlements where lodging and dining opportunities are available. These small, historic towns and villages offer a unique glimpse into the past, many featuring restored historic architectural sites against the backdrop of the beautiful Alleghany Mountains of Western Virginia.  Throughout the region, you will find unique handmade arts and crafts and traditional farm markets as you take in the pristine surroundings or head out to explore the remains of iron mining/smelting sites, former railroad depots, and other historic footprints left behind from the railroad and iron industries of the 19th century.
Shenandoah County - "Hand-made treasures, locally-grown goodness and breath-taking beauty around every bend." North of Harrisonburg, South of Winchester, exit off Interstate 81 to either side and you will find yourself in the pristine valley between the Blue Ridge and Allegheny Mountains that IS Shenandoah County! Shenandoah County with its country stores, art galleries, historic museums quaint bed & breakfasts, peaceful river lodges, and mountain cabins offers a unique and restful place to escape. To experience the true charm of Shenandoah County meander your way up Route 11 through a string of small towns, each with their own charm of local eateries, artisan shopping and warm Shenandoah Valley hospitality. Whether visiting Civil War sites, hiking the surrounding mountains, attending one of the many festivals or spelunking through the underground caverns you will be enamored by the beautiful countryside as round each curve along our backroads and scenic byways.
Winchester and Frederick and Clarke Counties - "Mountains & Valleys, Venues & Alleys, Music & Hue, Always Something To Do!" Perched at the very top of Virginia, four distinct seasons bring breathtaking views, savored traditions, and unexpected adventures. The year-round energy and buzz of our vibrant downtown areas is juxtaposed by relaxing scenic drives, uncrowded hiking trails, orchards, historic sites, and unique artisan finds that make every visit memorable. The area pulses with a myriad of concerts, theater, stand-up comedy, film, art galleries, nights at the drive-in, festivals, and evening soirees. More than 200 restaurants, numerous wineries and breweries, inns, B&Bs, campgrounds, hotels, and bustling main streets will keep you busy!
Page County - "Where Beauty and Romance Surround You" In Page County you can find excitement and beauty at every level—from the high peaks of the Blue Ridge Mountains, to the celebrated Shenandoah River that bisects the county, and down to the underground mysteries of Luray Caverns. Whether you venture out into our picturesque landscape by mountain path, sidewalk, road or river, arts & cultural experiences await you amidst a wide variety of entertainment and outdoor adventure activities. 
Harrisonburg and Rockingham County - "The Cultural Crossroads of the Shenandoah Valley" The Harrisonburg-Rockingham area truly represents a Crossroads with its diversity of people, languages, religions, and skills as evident throughout the valley.  Discover handcrafted hidden gems that valley residents have enjoyed for centuries. Showcasing local businesses and cohesive points of interest, your visitor destination will surely provide you with the region's unique culture and artisan traditions.
Southern Virginia
Martinsville and Henry County - "Where creativity Flows and Grows" "The City of Martinsville and Henry County are naturally beautiful places to live, work and play...."
Trout-filled rivers, quiet lakes and gentle mountains surround this beautiful location that's full of rich history. Home to some of the finest recreational and cultural activities in the country, Martinsville-Henry County is just right for those who enjoy all four seasons with cool winters and pleasant summers. 
Northern Virginia
Rappahannock County - "Where Creativity and the River Begin!" Historically agricultural and with a strong commitment to land conservation, Rappahannock County in Virginia's Piedmont Region has remained pristine and is described by many as "a scenic masterpiece made perfect by nature." A rural oasis, Rappahannock County boasts that there are no traffic light intersections, fast food franchises or "big box" stores.  Although cell service is sparse, the lifestyle is both modern and connected as the region retains its rustic charm, specialized farming, arts & culture amidst its charming villages.
Developing artisan trail in Loudoun County, Virginia.
This trail is in its development period with early enrollment open now. Patrons are invited to check back periodically as new sites are added throughout the development period, as this region approaches its official launch. Interested parties are invited to enroll now to begin being visible on the Artisan Trail Network.
Developing artisan trail in Stafford, Prince William and Fauquier Counties, Virginia. "Where the Heart of the City Meets the Soul of the Country. Uncover the Uncommon in Stafford, Prince William and Fauquier Counties." This trail is in its development period with early enrollment open now. Patrons are invited to check back periodically as new sites are added throughout the development period, as this region approaches its official launch. Interested parties are invited to enroll now to begin being visible on the Artisan Trail Network.
Chesapeake Bay
"Where water surrounds and creativity abounds" Bounded by the Potomac and Rappahannock Rivers and the Chesapeake Bay, and originally inhabited by eight Virginia Indian tribes who established villages along its shores, Virginia's Northern Neck is a rural, history-laden peninsula settled by the English in the mid-17th century, after the first tourist, Captain John Smith, explored the area as early as 1608. Interested parties are invited to enroll now to begin being visible on the Artisan Trail Network.
Developing artisan trail in Mathews, Middlesex, Gloucester and Essex Counties, Virginia.
This trail is in its development period with early enrollment open now. Patrons are invited to check back periodically as new sites are added throughout the development period, as this region approaches its official launch. Interested parties are invited to enroll now to begin being visible on the Artisan Trail Network.
Coastal Virginia - Eastern Shore
"Explore our creative bounty between the Chesapeake & Atlantic" The area's pristine and unfettered beauty inspires the art, craft, food and wine of the artists and artisans who live in this unique and unspoiled coastal paradise. Discover studios, galleries, farms, wineries, theaters and festivals tucked away down long country lanes and in charming, busy harbor towns. Boat or fly to an island village in the middle of the Chesapeake. Meet the people who live, work, create and play on Virginia's Eastern Shore. Connected to mainland Virginia by the Chesapeake Bay Bridge-Tunnel, this 70-mile coastal peninsula has been isolated from the rest of the state for most of its four-hundred year history.
"There's something for everyone on the Virginia Oyster Trail!" Virginia is the largest producer of fresh, farm-raised oysters on the East Coast, providing eight regions of distinctive flavor. From the salts of the Eastern Shore, to the sweets of the Rappahannock River, you are invited to take a delicious journey of discovery on the Virginia Oyster Trail. The Virginia Oyster Trail is a visitor-directed experiential "journey of discovery" program featuring Virginia's Oyster regions; with unique waterman/aqua-artisan sites, inviting community narratives and many hospitality, creative, culinary, cultural and activity points of interest to be found along the way. Fundamental to its visitor experience attributes, the program focuses on increasing awareness of the benefits Virginia Oysters have on local economies; with emphasis on community development, environmental stewardship, entrepreneurial growth, health attributes and the cultural integration of Virginia's distinctive aquaculture way of life.
ARTISAN TRAILS OF SOUTHWEST VIRGINIA

'Round the Mountain is a 19 county and four city network of southwest Virginia artisan studios, galleries, craft venues, farms, vineyards, and other creative points of interest.
www.roundthemountain.org
Blue Ridge Highlands
Galax and Carroll County - The artistic community of the Harmony Trail has a strong commitment to preserving the functional crafts of mountain living and introducing more contemporary design in the galleries and schools along the trail. From the songs of birds, to the rumble of river rapids, the soft hum of a potters wheel and the lilting tunes of old time music, the Harmony Trail offers you a Blue Ridge Mountain retreat.
Giles County - The artisans on the Giles Trail have carved, molded, melded, painted and quilted unique and creative art that is found in the quaint hamlets scattered in the mountains and valleys of Giles County. Galleries throughout the area offer artisan gatherings, educational classes, demonstrations and special events. Experiencing life "Giles Style" is to is to embrace the great outdoors ready for adventure, fun and relaxation all at once.
Patrick County - Covered bridges, corn mazes and working grist mills invite you to relax in the midst of artisans who weave their hearts into handcrafted quilts, jewelry, pottery, stained glass, woodwork, soaps, and blacksmithing and much more along the Hidden Treasures trail in Patrick County. Music, food, craft shows, art, plays, storytelling highlight the festivals and showcases the talents of Patrick County's artisans.
Montgomery County - Make your memory for a lifetime in the eclectic galleries and artisan studios where craft isn't just sold, but happily made before your very eyes. Galleries exhibit work from local artisans and offer classes for new apprentices. Visitors can enjoy the many annual festivals where you can relax with ice cold lavender lemonade, get lost in a corn maze, pick a pumpkin, or just get down to the toe tapping rhythms of bluegrass music.
Radford and Pulaski County - Directly on the Wilderness Road, sustenance farming required homemade baskets, quilts, weaving, wood turning and soap making. Today visitors are immersed in the heritage and culture of days gone by while transported into contemporary art produced by the creative and talented artisans along the New River Valley Artisan Trail. Quilt shows, gallery exhibits, art center workshops and annual festivals bring artisans together to demonstrate their skills to a new generation.
Franklin County - The purr of the spinning wheel and the clack of the loom sing of Franklin County's textile artistry. Amid hardwood forests and a local legacy of furniture making, Franklin County artisans give a new voice to woodworking. In the jewelers' hands, precious metals and gemstones come together as art and heirlooms. From colorful two dimensional art to the traditional mountain music, this area is sure to please your senses, stir your heart and move your mind.
Bristol and Washington County - This trail offers up an eclectic collection of galleries and shops featuring traditional and contemporary work from the hands of artisans who live throughout the region. A colorful patchwork of craft opportunities include classes, exhibits, working studios, and galleries devoted to the preservation Appalachian heritage and the infusion of contemporary new world creativity.
Grayson County - Refresh your spirit along mountain streams and the highest peaks in Virginia on the winding roads of Grayson County. The New River connects the valley from Independence to Galax and provides a muse for the artisans who draw inspiration from their natural surroundings. The artisans invite you to visit their home studios to share their incredible talents. Grayson County is adding to its long farming tradition with new local farmers' markets.
Smyth County - When you visit one of the craft festivals, farmers markets, or wineries, you'll see that the artisans of Smyth County are spirited, distinctive and rooted in mountain traditions that come alive through their creative work. Smyth County is home to Mount Rogers, the highest peak in Virginia. Smyth County's rich history and picturesque scenery make it one of Virginia's must-see places.
Wythe and Bland Counties - Wine tastings, good food, farmer's markets and herb gardens greet visitors who plan an indulgent visit to Wythe and Bland Counties. The artisans along this trail take great pride in preserving the traditional arts of the region including quilting, spinning, soap making, weaving, wood carving and chair canning. Through their hands, jams, jellies and sauces are a favorite at County Fairs and local arts festivals. This trail is fun, lively and attractive to active families or those who just want to sit in a rocker on a front porch.
Floyd County - Truly the largest artisan community in Southwest Virginia, the Floyd Artisan Trail brings you face to face with an eclectic collection of talented artisans who have their feet firmly planted into a community that nurtures creative and inspirational minds. Floyd County's friendly artisan community opens their doors with special events, festivals and remarkable galleries. Floyd's enchanting downtown is bursting with specialty shops, and restaurants with a varied fare from organic, and vegetarian to platefuls of simple home cooking.
Heart of Appalachia
Wise County and Norton - The artisans who live along the Lonesome Pine Artisan Trail draw from a culture steeped in mountain scenery to create masterpieces that reflect their rich heritage. Find beeswax candles, pottery, wooden bowls, handmade musical instruments, local wines and more inside the museums and shops, and throughout the area's festivals. Many artisans and musicians share their talents at schools, workshops and gatherings throughout the year, including the Mountain Music School at Mountain Empire Community College.
Russell and Tazewell Counties - You'll find outdoor murals and artistic expressive brick sculpture walls that depict coal mining and the storytelling traditions of Jack Tales. Retrace the footsteps of pioneers from the late 1700s through museum re-enactments. Move your feet to traditional mountain tunes at one of our many festivals. Discover finely carved wood creations, delicately sewn quilts, and brightly colored wool handspun on spinning wheels passed down through generations.
Scott and Lee Counties - The Wilderness Road Artisan Trail winds its way through Scott and Lee Counties marking heritage artisan studios, craft galleries and resting points. The local farmers market brings you the best the season has to offer and at local farms you can visit a pumpkin patch, and enjoy a hay ride or corn maze. Mountain music at local venues brings folks together to sing, dance and rejoice in the pioneer heritage that thrives in the hollows of along the Trail.
Dickenson and Buchanan Counties - A unique folk culture developed in these southern Appalachian Mountains from the time the first pioneers moved into the region in the 1700's and today's visitors are offered a view into this rich craft tradition of quilting, carving, canning, music and dance. The Rivers to Ridges Artisan Trail will take you to soaring heights where you will discover the plaintive, soulful musical ballads of heroes, heroines, joys and sorrows.
Across Virginia, you'll find inspired culinary delights featuring Virginia's heirloom…
Virginia is home to some of the most talented makers, farmers, artisans, and small business owners…