Craft Beer Trails
The Virginia Craft Beer scene is booming! More than 200 craft breweries are open in Virginia. A few localities have created trails to get to them.
Want to make a day of it? Find a craft beer trail in your area to visit several breweries all within a few miles of each other. Check these out for beautiful scenery, delicious, locally-sourced meals and some of Virginia's finest craft beer.
As always, please drink responsibly and have a designated driver.
More Information on Virginia's Craft Beer Scene
Statewide
Virginia Craft Beer Gold Road
The Virginia Craft Beer Cup competition is held annually by the Virginia Craft Brewers Guild (VCBG) and continues to be the largest state competition of its kind in the United States.  In 2022, 106 breweries from across the Commonwealth competed in 33 different beer categories.   The Virginia Craft Beer Gold Road features the 2022 gold medal winners in each beer category as well as this year's "Best in Show" beer.  If you are a craft beer enthusiast, this beer trail is a self-guided tour of some of the best independent craft beer Virginia has to offer.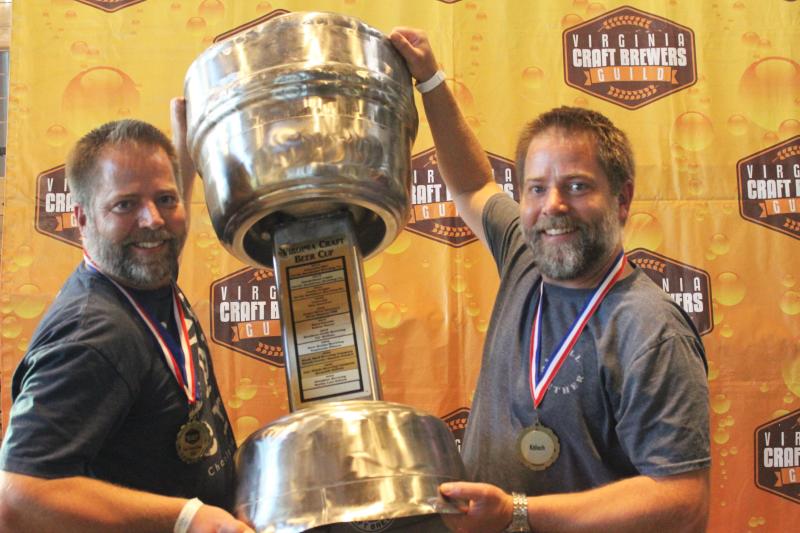 2022 Virginia Craft Beer Cup Winners - Decipher Brewing
2022 Best in Show Winner:
2022 Gold Medal Winners:
Blue Ridge Highlands
Southwest Virginia Mountain Brew Trail
The Southwest Virginia Mountain Brew Trail is an unforgettable travel adventure that allows you to discover the vibrant micro and craft brewing scene found throughout Virginia.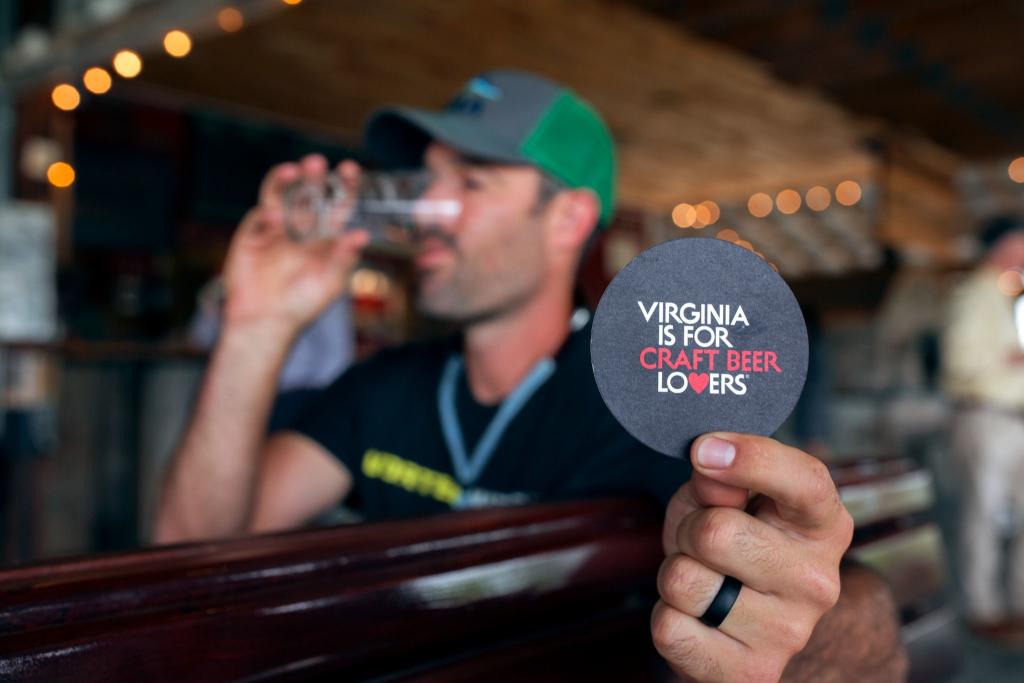 Rising Silo Brewery
Breweries include:
Virginia 58 Beer Trail
The VA 58 Beer Trail is a grouping of breweries that are located along the Western portion of VA Route 58.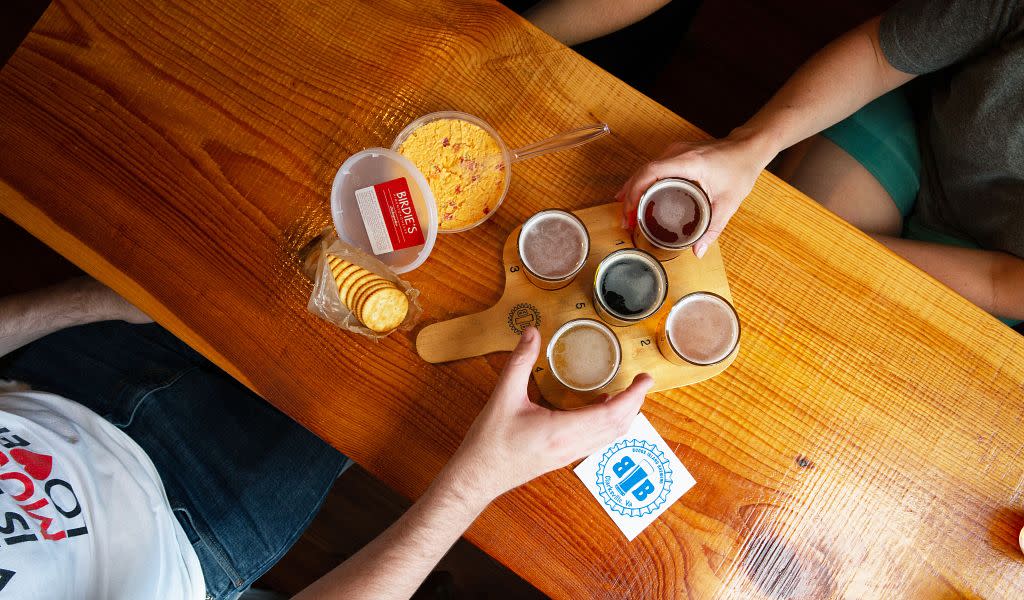 Buggs Island Brewing Company
The breweries include:
Central Virginia
Brew Ridge Trail
The Brew Ridge Trail has taken the craft brewing world by storm. The Brew Ridge Trail is self-guided, so you can visit any brewery you want, in any order, during their regular business hours.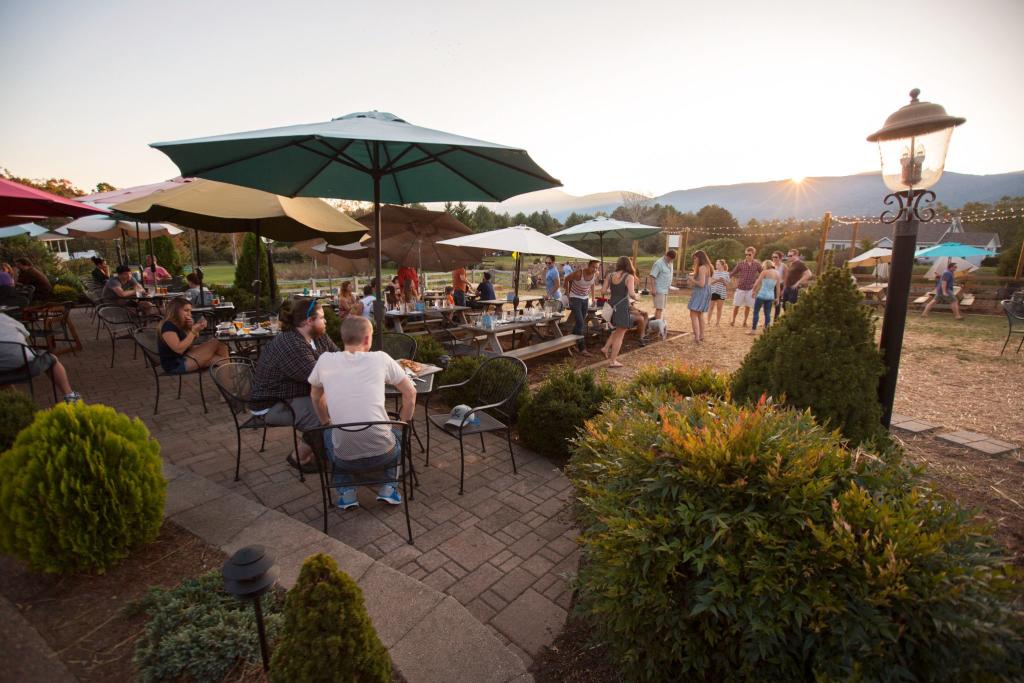 Blue Mountain Brewery
Our Breweries:
Charlottesville Ale Trail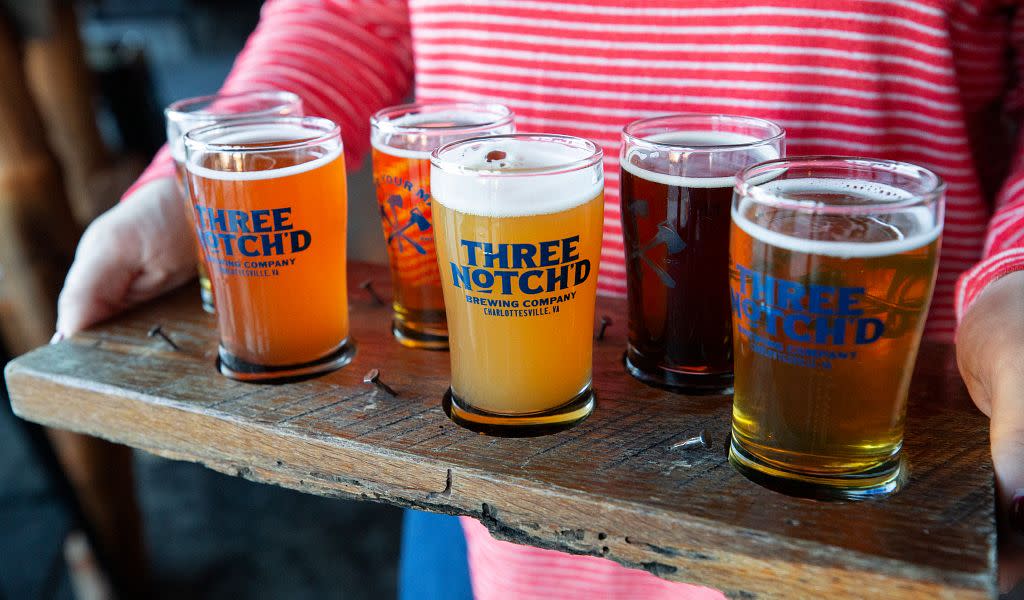 Three Notch'd Craft Brewery & Kitchen
The Charlottesville Ale Trail is a 2.3 mile urban pedestrian beer trail that includes:
Nelson 151 Trail
The Nelson 151 Trail provides a convenient way to sample Nelson County's many wineries and breweries, all along scenic Rt. 151 - the destination for Virginia wine, craft beer, local food, and outdoor recreation lovers. The trail features seven wineries, and three breweries/restaurants along a beautiful stretch of scenic byway, with Blue Ridge Mountain views, and easy access to and from the Blue Ridge Parkway.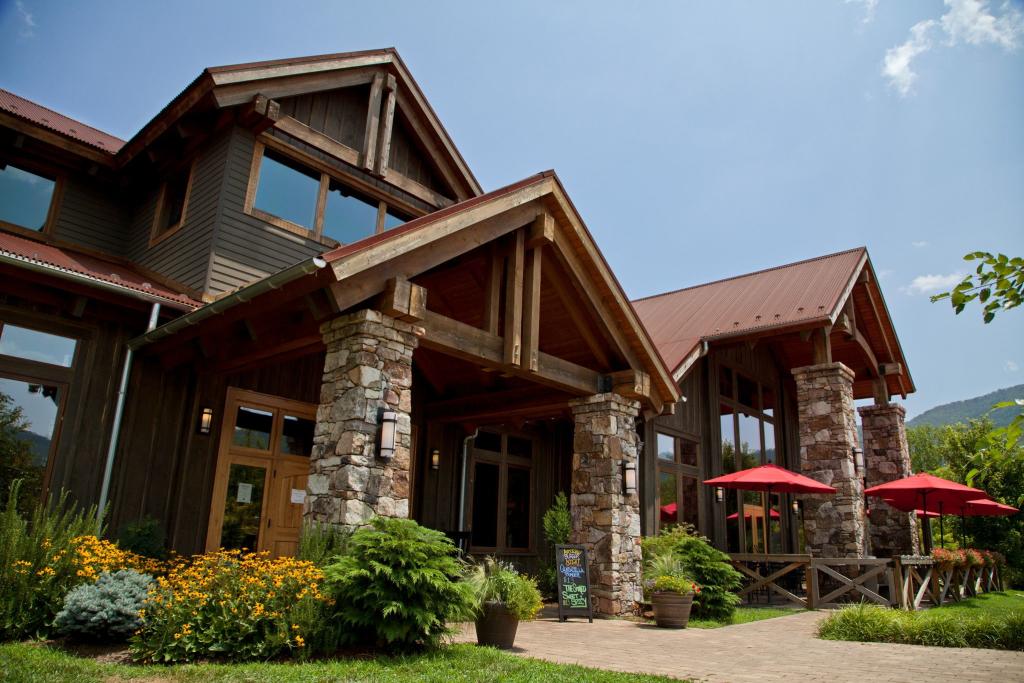 Devil's Backbone Brewing Company and Restaurant
Breweries Include:
Red White and Brew Trail
With 11 wineries, five breweries, two hard cideries, distilleries and local restaurants that will satisfy the most discriminating palate - the Red, White and Brew Trail in Nelson County is a culinary hot spot.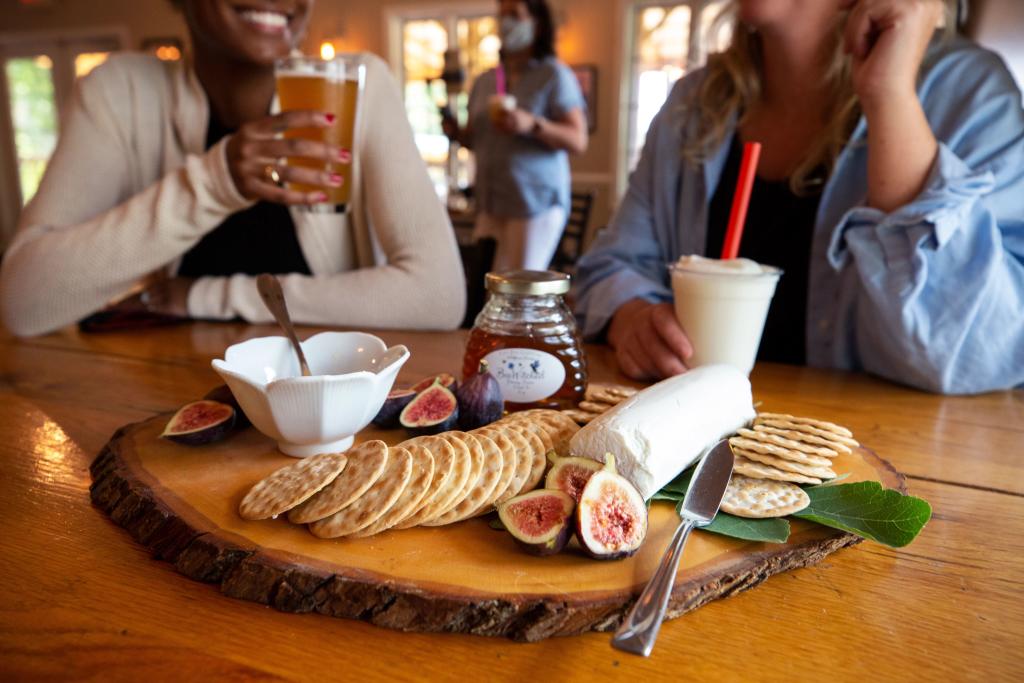 Brewing Tree Beer Company
Breweries Include:
Richmond Beer Trail
Quench your thirst in Richmond, Virginia, which is quickly becoming a major craft beer destination. With more than 20 craft breweries and more on the way, it's clear why the Wall Street Journal said Richmond "is home to one of the region's fastest growing beer scenes."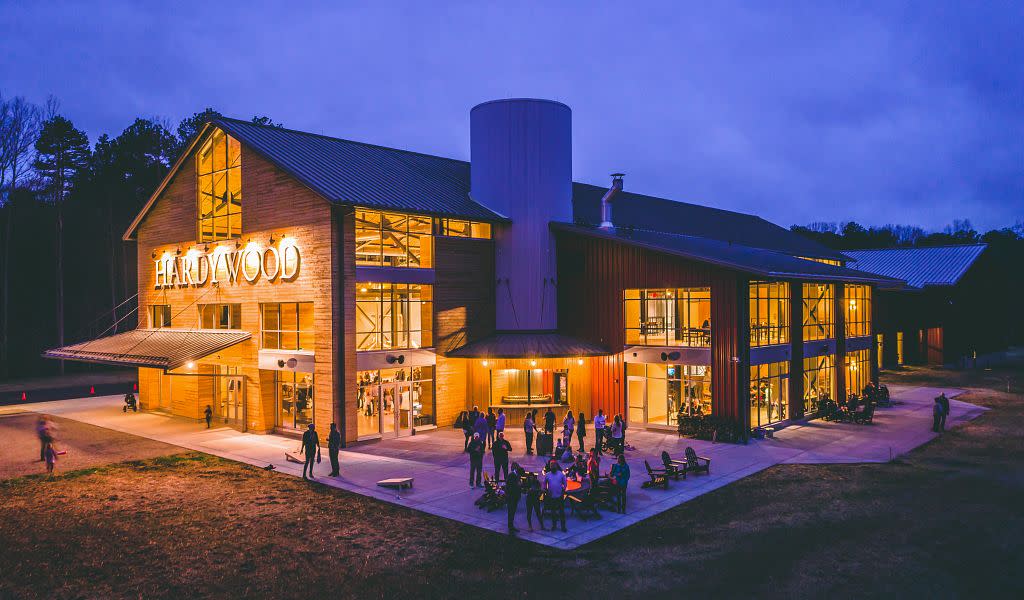 Hardywood West Creek
Our breweries include:
Coastal Virginia
Coastal VA Beer Trail
The Coastal VA Beer Trail consists of breweries in Williamsburg, Norfolk, Chesapeake, Hampton, Smithfield and Virginia Beach.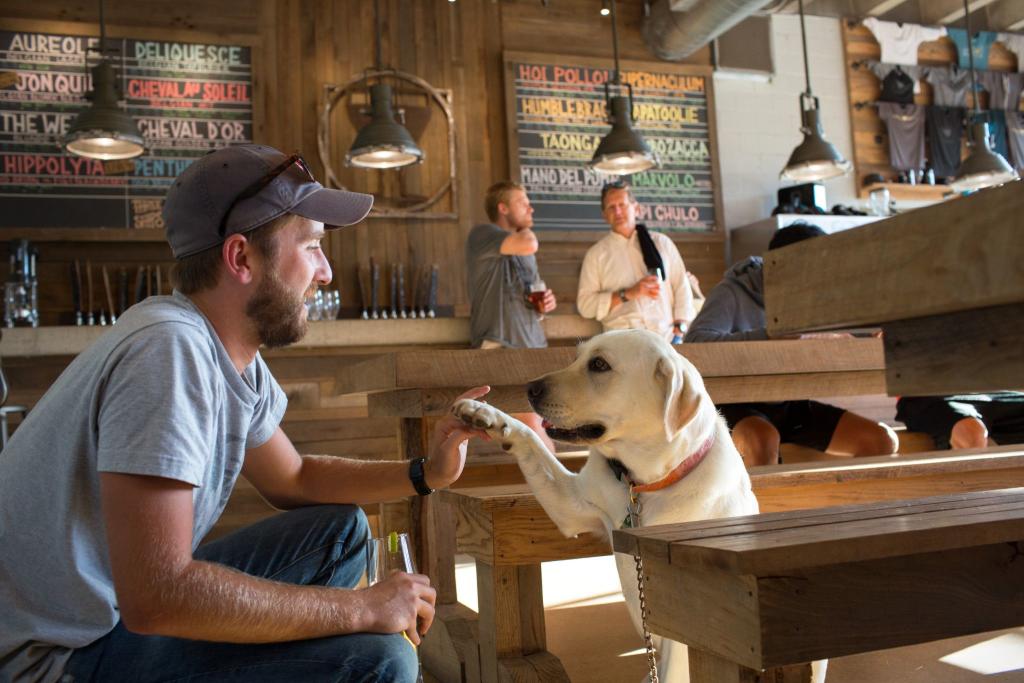 Commonwealth Brewing Co
Breweries include: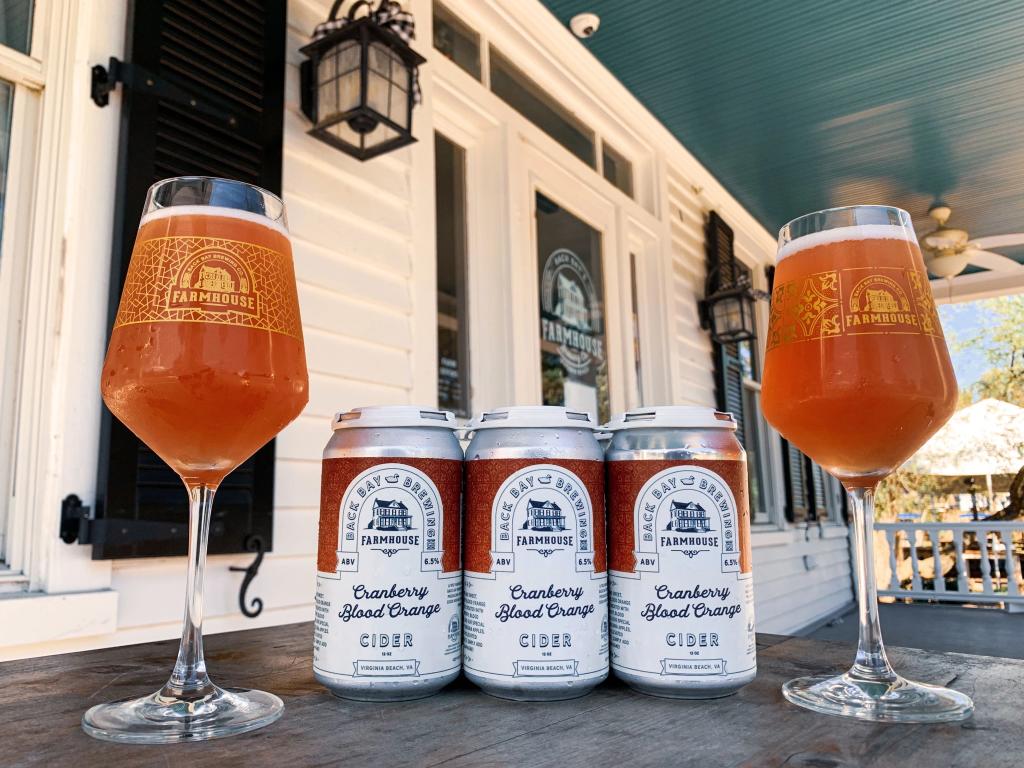 Back Bay's Farmhouse Brewing Co: Cranberry Blood Orange Cider
Breweries include:
Heart of Appalachia
Spirits of the Clinch
Starting on either end of Virginia's Hidden River, visitors to Spirits of the Clinch can find a distillery, two breweries, and three wineries waiting like old friends at the end of a dirt road to greet you.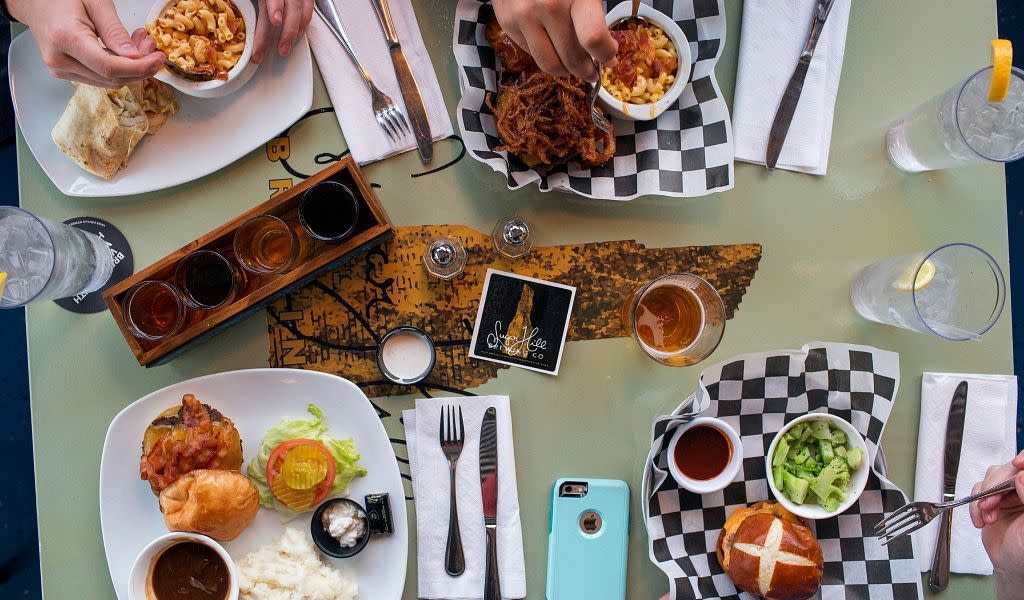 Sugar Hill Brewing Company
Breweries include:
Northern Virginia
Beltway Beer Trail
The Beltway Beer Trail is currently the largest beer trail in the Virginia, showcasing more than 20 different breweries located in Fairfax, Prince William, Manassas, Alexandria, Falls Church and Arlington.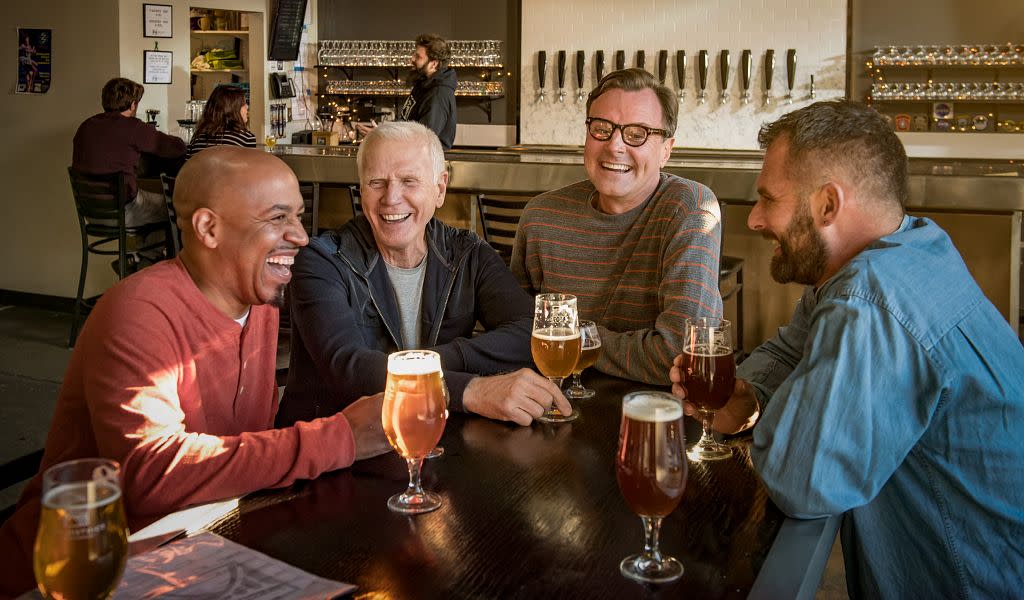 New District Brewing Company
The breweries include:
Fredericksburg Area Brew Trail
The Fredericksburg Area Brew Trail is made up of up breweries in Fredericksburg, Stafford and Spotsylvania.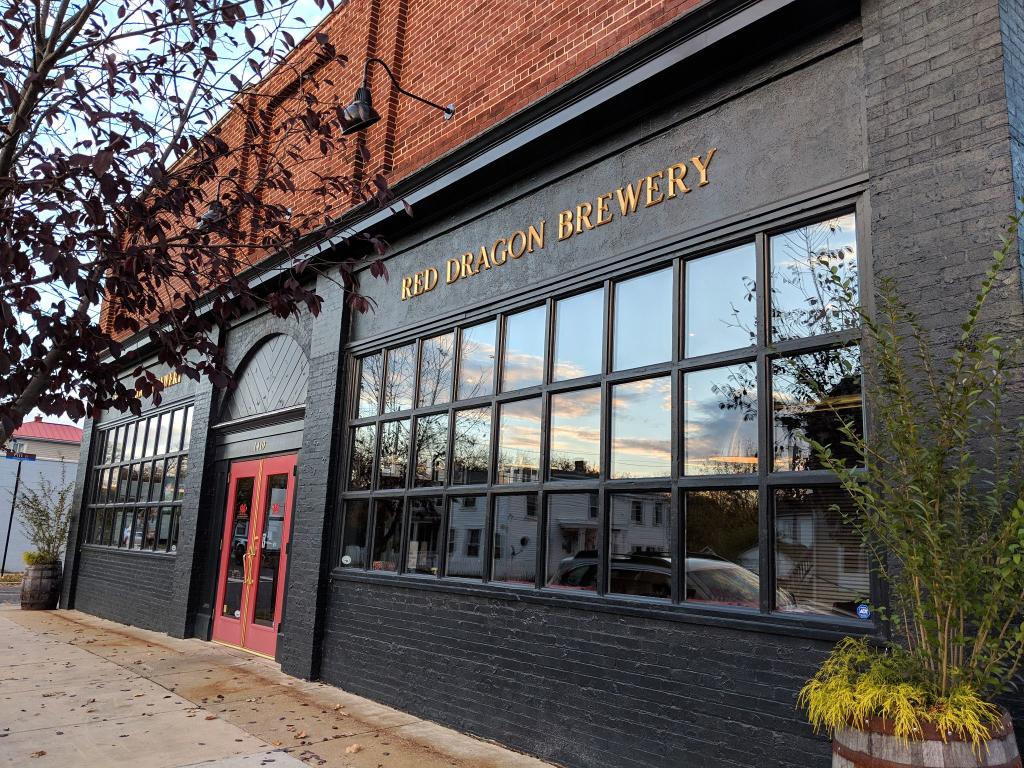 Red Dragon Brewery
Breweries include:
LoCo Ale Trail
Make your way along the LoCo Ale Trail featuring delicious craft breweries in Loudoun County.
Loudoun pairs a modern and urban eastern corridor with wide-open rural seclusion on farms and pastures along the foothills of the Blue Ridge Mountains in the west.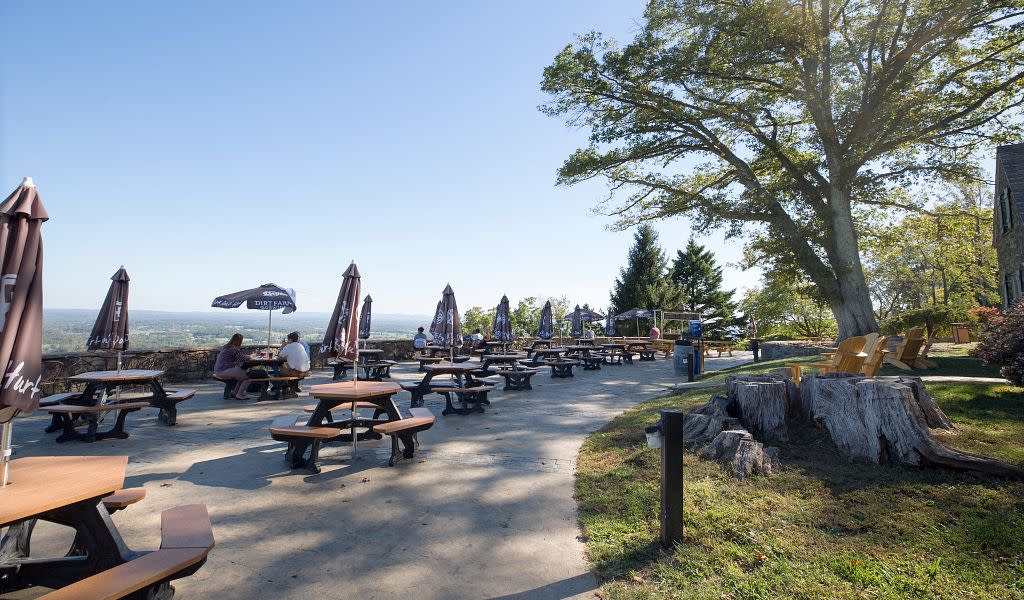 Dirt Farm Brewing
Our Breweries:
Steins, Vines and Moonshine Trail
Steins, Vines and Moonshine Trail is the official trail for local breweries, wineries and distilleries throughout Prince William County, Virginia. Discover what wonderful experiences Prince William has to offer for beer, wine & spirit lovers...!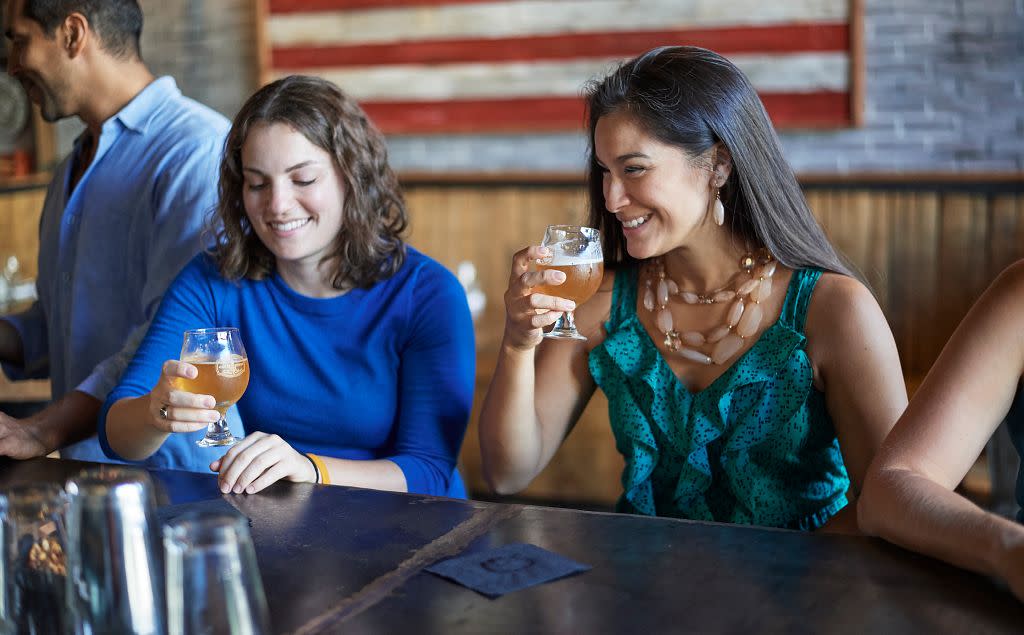 Heritage Brewing Company
Breweries:
Seminole Beer Trail
The Seminole Beer Trail is a grouping of breweries that are located along VA Route 29 from Charlottesville to Gainesville.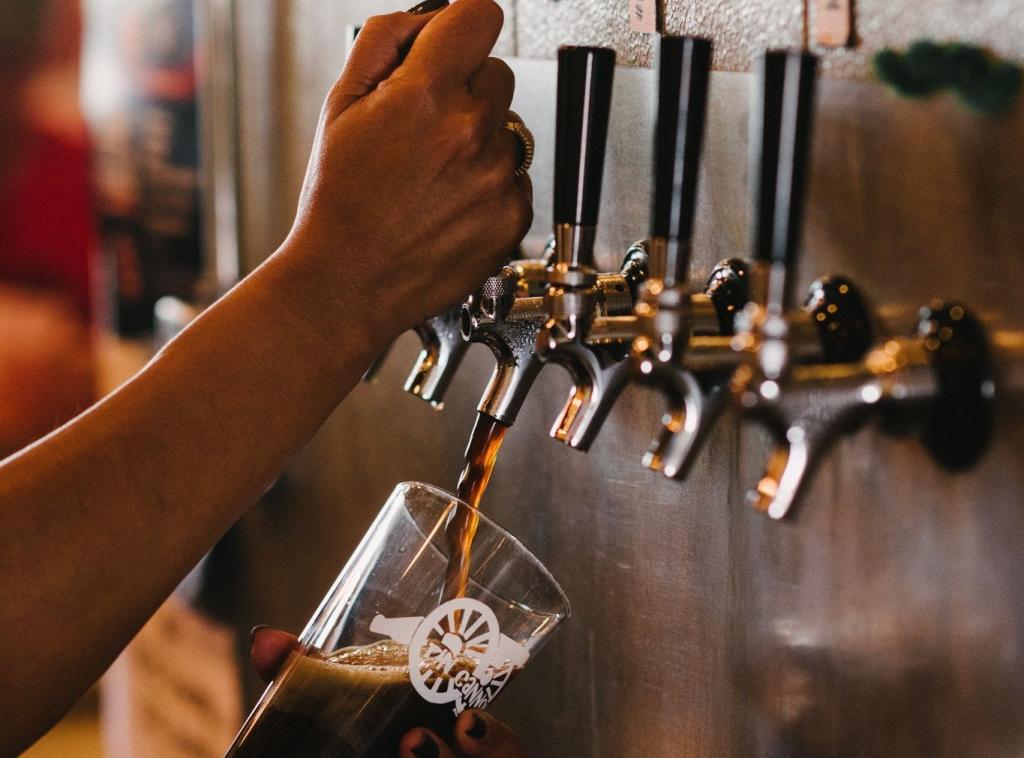 Tin Cannon Brewing
The breweries include:
Shenandoah Valley
Helltown Beer Trail
The Helltown Beer Trail gets it's name from Front Royal, VA where the Beer Trail is centered. By the 1790s, Front Royal earned the nickname "Helltown," due to the many livestock wranglers and boatmen on the Shenandoah coming through the area, who came into town to visit local saloons. The Helltown Beer Trail includes 10 breweries from the Northern Valley region of Virginia as well as the country's first State Beer Museum.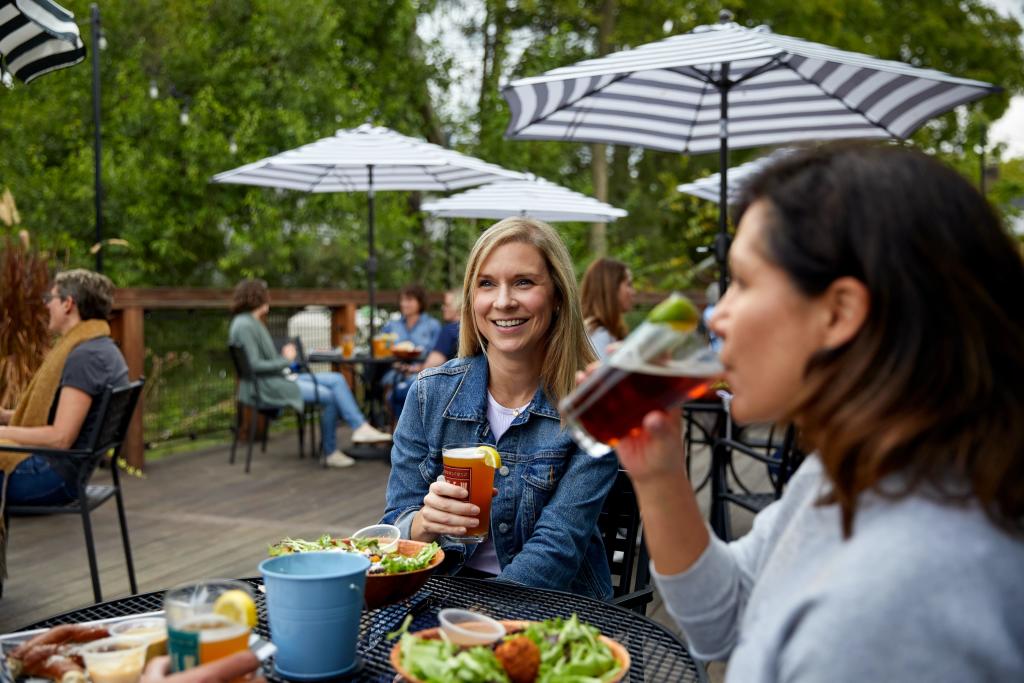 Woodstock Brew House
The breweries include:
Shenandoah Beerwerks Trail
Along the Shenandoah Beerwerks Trail you can taste some of the best craft beer in the country. This beautiful region provides a way to reconnect with important things in life – relax and enjoy the companionship of good friends amidst some of the nation's most beautiful farms and mountains,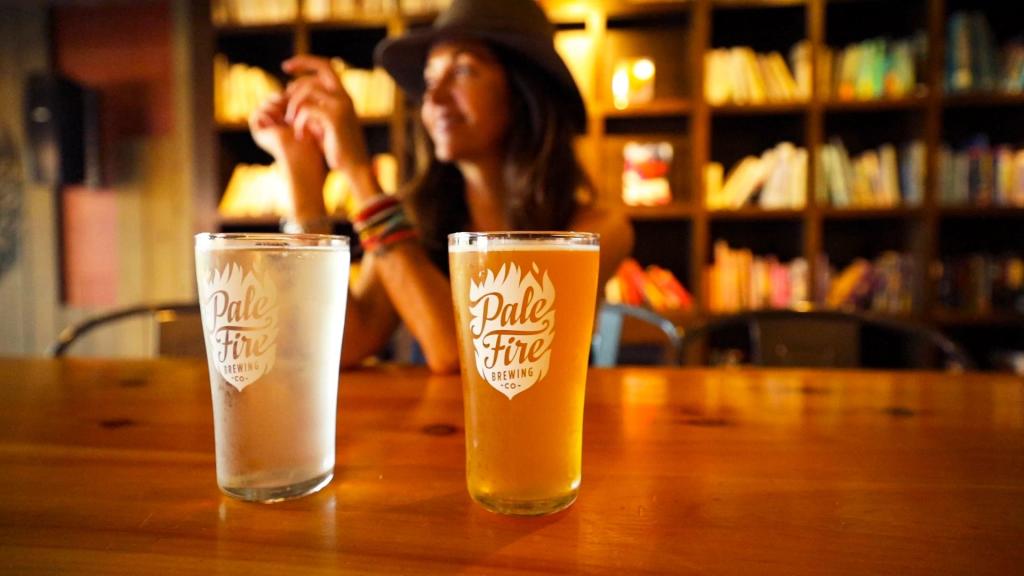 Pale Fire Brewing Co.
Breweries Include:
Shenandoah Spirits Trail
Wineries, craft breweries, cideries and distilleries span from Harrisonburg into Rockingham County through Shenandoah County to Winchester/Frederick County make up the Shenandoah Spirits Trail.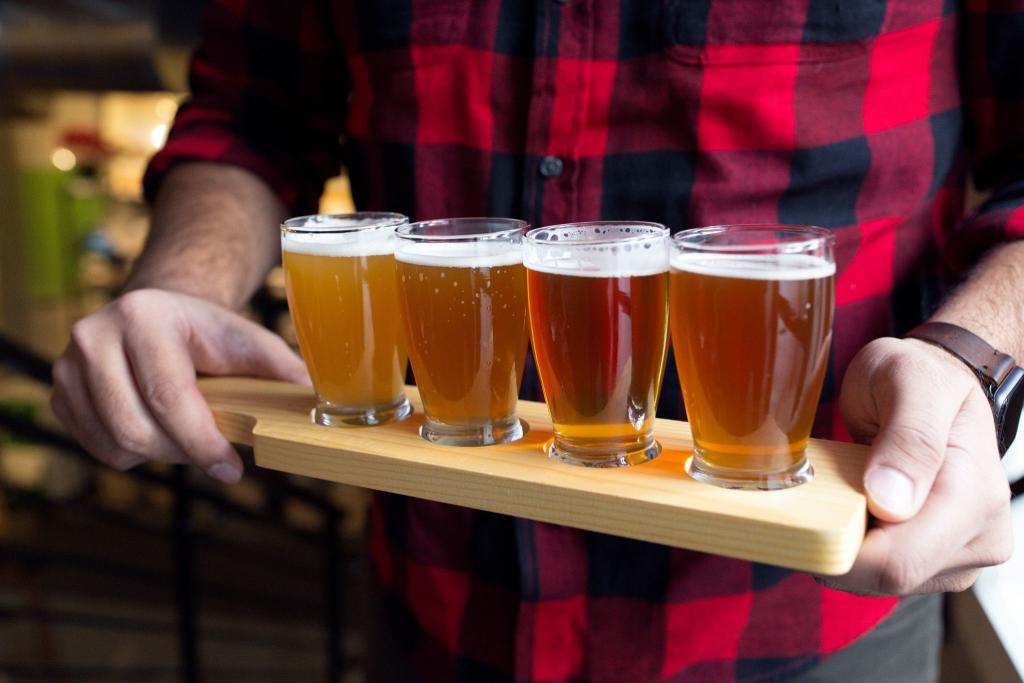 Pale Fire Brewing Co.
Breweries Include: 
Virginia Mountains
Virginia's Blue Ridge Cheers Trail
Virginia's Blue Ridge Cheers Trail includes local breweries and is the perfect way to experience the flavors of Virginia's Blue Ridge and meet the people who are bringing these great beers to life.
The Roanoke Valley in Virginia's Blue Ridge Mountains is quickly developing into a popular location for craft breweries. The plentiful supply of top-quality water combined with the beautiful landscape and unique culture that exists in the region makes Virginia's Blue Ridge a natural choice for many beer companies.  The trail also includes wineries and craft spirits. producers.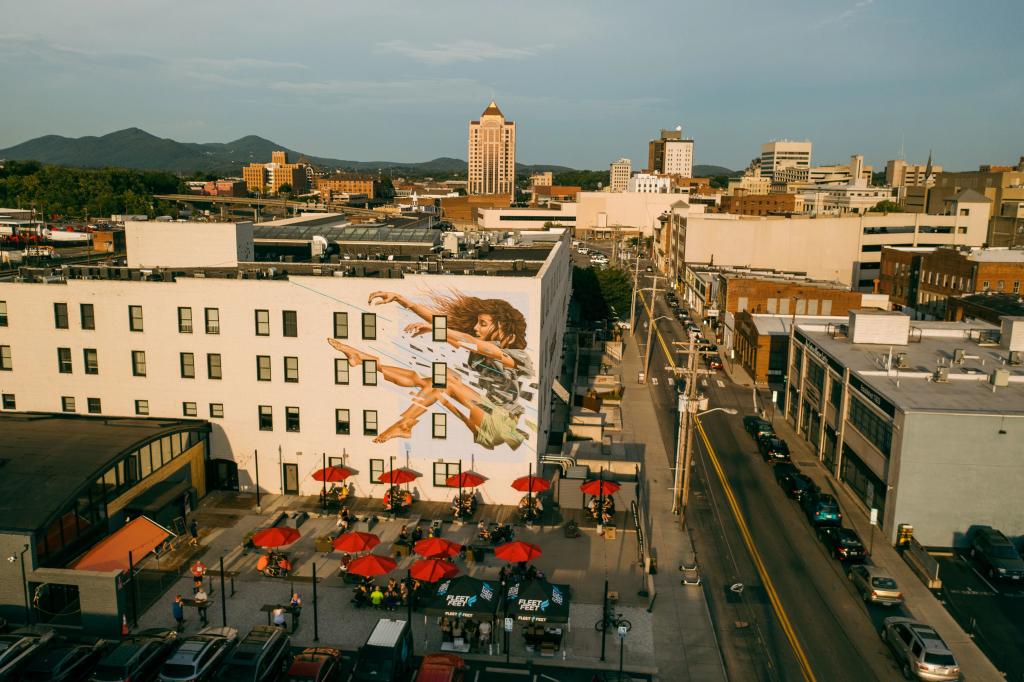 Big Lick Brewing Company
 Breweries Include: