Raymond & Ray
Filmed in Virginia
Raymond & Ray filmed in Central Virginia in fall of 2021, is available to stream on Apple TV+ beginning October 21, 2022! The film, directed by Rodrigo García, follows half-brothers Raymond (Ewan McGregor) and Ray (Ethan Hawke), who reunite when their estranged father dies and discover that his final wish is for them to dig his grave. Together, they process who they've become as men, both because of their father and in spite of him.


Photo Credit: Courtesy of Apple Studios
Raymond & Ray features several recognizable Virginia locations and neighborhoods, including historic Jackson Ward, Fulton Hill, and the iconic Libbie Mill Park in Church Hill, overlooking the James. You can also follow Raymond and Ray's footsteps and experience the authentic charm of a favorite country general store, with a visit to picturesque Blanton & Pleasants store in Cartersville.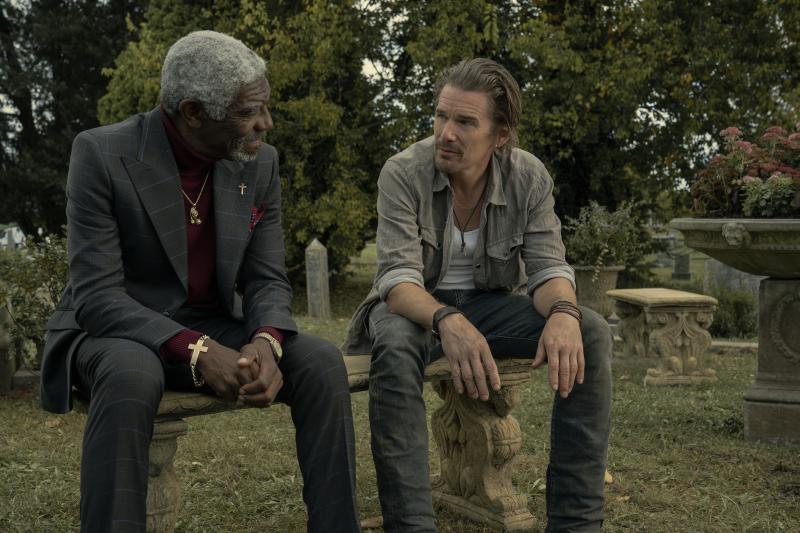 Photo Credit: Courtesy of Apple Studios
While in town, Ethan Hawke and Ewan McGregor found their way to several Virginia favorites, including off-the-beaten-path gems like the charming waterfront and live music offered by The Lilly Pad, and the local flavor of Cul's Courthouse Grille in Charles City, both located just east of Richmond.
Filming Localities:
Richmond
Hopewell
Goochland
Cumberland (Cartersville)

Photo Credit: Courtesy of Apple Studios
Recognizable Spots:
Historic Jackson Ward neighborhood
Fulton Hill neighborhood
Church Hill neighborhood

Libbie Hill Park overlook

Cartersville
From artisan craft work to the performing arts, Virginia's arts scene showcases the brilliant…
For fans of film and television, Virginia is a perfect destination. See the many films shot in…