Dopesick
Filmed in Virginia
From Executive Producer Danny Strong, and starring and executive produced by Michael Keaton, the Virginia-filmed Hulu limited series Dopesick examines how one company triggered the worst drug epidemic in American history.

Image ​Courtesy of Hulu
The eight-part series, which filmed in Virginia in 2020, takes viewers to the epicenter of America's struggle with opioid addiction, from the boardrooms of Big Pharma, to a rural American mining communities, to the hallways of the DEA.  The limited series is inspired by the New York Times bestselling book Dopesick: Dealers, Doctors and the Drug Company that Addicted America by Virginian author Beth Macy, who served as an executive producer. Macy, a Roanoke resident and acclaimed journalist, also wrote the NYT best-seller Factory Man.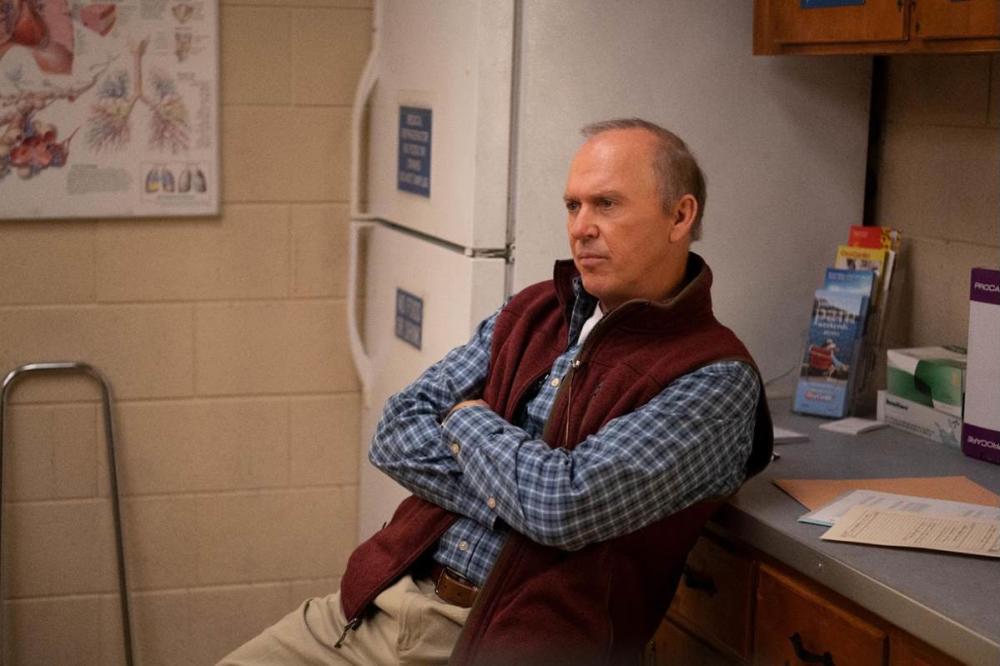 Image ​Courtesy of Hulu
Dopesick stars Michael Keaton, Rosario Dawson, Peter Saarsgard, and Kaitlyn Devers. The first three episodes of the eight-episode series are available beginning October 13, 2021, on Hulu, with new episodes coming out each week.
Dopesick filmed throughout Virginia in 2020, with the majority of filming taking place in Central Virginia and Clifton Forge. The show features many recognizable locations for those keeping an eye out, including the Virginia Museum of Fine Arts, the Canal Walk, the Virginia War Memorial, the River Run Estate, and several recognizable restaurants. The cast also frequented Richmond favorites, with many locals getting used to seeing Michael Keaton enjoying waterside views at The Lilly Pad, or showrunner (and star in his own right – Doyle from Gilmore Girls, Jonathan from Buffy the Vampire Slayer…) Danny Strong grabbing world-class pizza from 8 ½.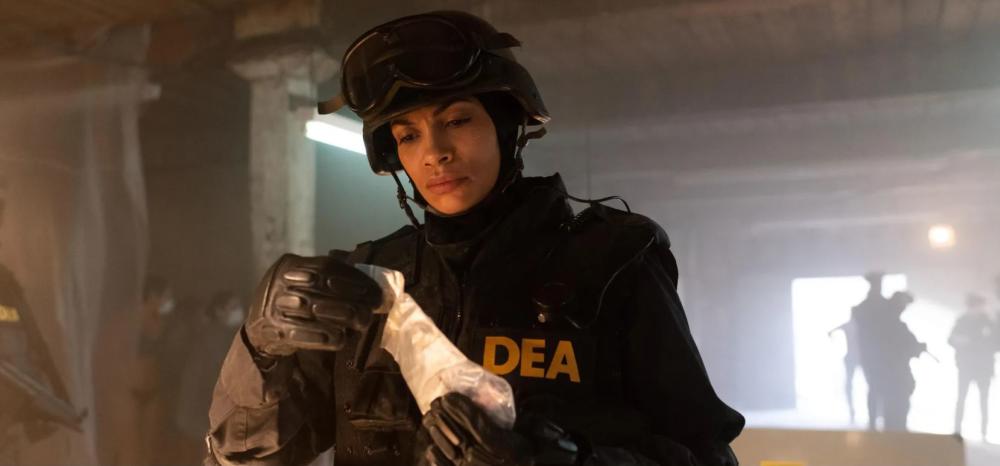 Image ​Courtesy of Hulu
Check out where the show filmed and learn about a few of the cast member's favorite Virginia spots below, and then visit them yourself to see what made them well-worthy of the star treatment.
And – tune into the series on Hulu!
Filming Locations:
Richmond and Central Virginia region
Boulevard Burger and Brew
The Estate at River Run
Downtown Richmond
Bowling Green
Henrico County
Clifton Forge & Alleghany Highlands region
Cast and Crew Favorites:
Dining
The Lilly Pad
8 ½
Greenbriar Cafe
Beet Box RVA
Jiji's Frozen Custard
Attractions
From artisan craft work to the performing arts, Virginia's arts scene showcases the brilliant…
For fans of film and television, Virginia is a perfect destination. See the many films shot in…