How To Travel Around Virginia
Travelers discover that it's easy to get to Virginia and easy to get around once here. Virginia's location - midway between New York and Miami is less than a day's drive from any city east of the Mississippi. And Virginia's 11 commercial airports - including Ronald Reagan Washington National Airport and Washington Dulles International (both newly renovated and expanded) - plus 57 general aviation airports and Amtrak rail service connect Virginia cities to commuter and long-distance travel routes. Virginia boasts well-maintained major highways; and with thousands of miles of scenic byways, a road trip in Virginia always turns up something new.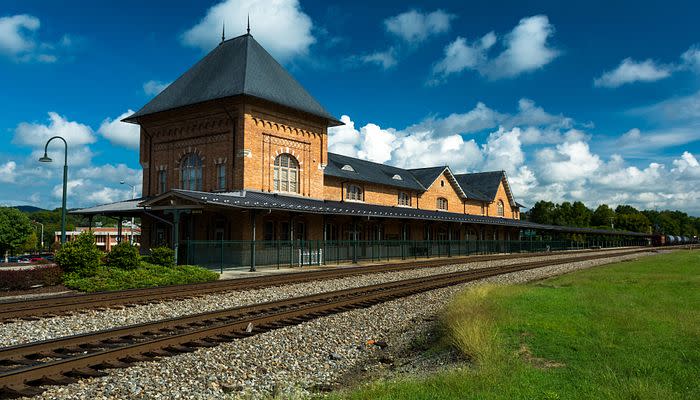 Click here for travel alerts and highway cameras in Virginia or call the Highway Helpline at 1-800-367-ROAD for up to the minute information about current road and traffic conditions. See the Virginia Department of Transportation site for information about traveling the Commonwealth's roads.
Airports
Railways
Bus Lines
Take the train for comfort, convenience and picture-perfect Virginia views around every…