Tour Virginia's Presidential & Historic Homes
As the first, largest and most prosperous of the British colonies in America, Virginia provided four of the first five presidents of the United States — eight in all and more than any other state.
Considered the "Mother of Presidents," Virginia claims eight United States Presidents including George Washington, Thomas Jefferson, James Madison, James Monroe, William Henry Harrison, John Tyler, Zachary Taylor and Woodrow Wilson. These prominent Virginians resided in multiple homes across the state, many preserved to look much like they did when the presidents lived here.
Virginia Governor's Mansion — Richmond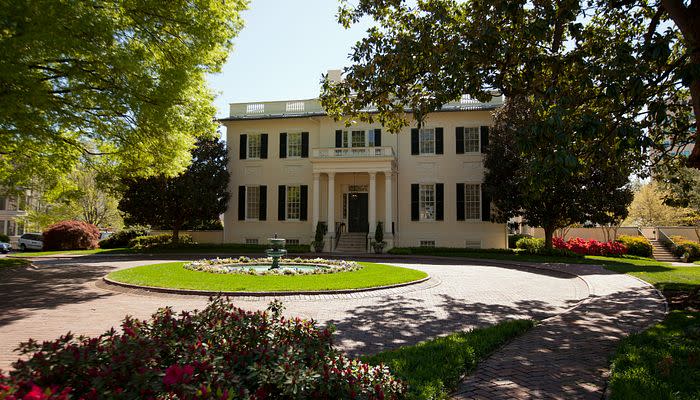 In addition, Virginia boasts the oldest occupied Governor's home in the United States, and you can tour it for free. Visit the Executive Mansion Tuesdays, Wednesdays and Thursdays (subject to change). Please kindly make a reservation if you have more than 10 people in your party. Looking for more historic homes to add to your itinerary? Here are a few more significant estates and manors around Virginia that are open to tours.
Maggie L. Walker National Historic Site — Richmond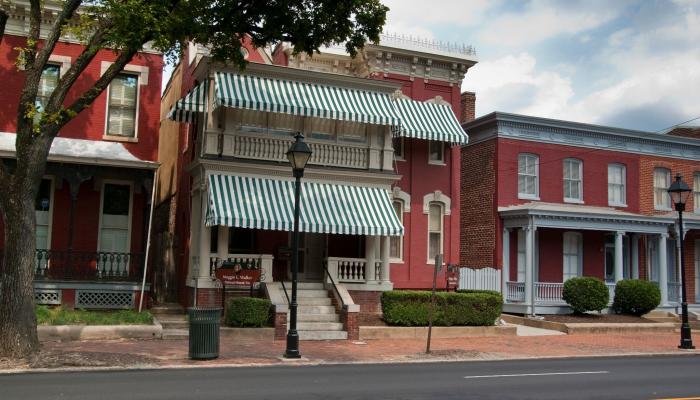 The Maggie Walker House National Historic Site commemorates the life of a progressive and talented African American woman. Despite many adversities, she achieved success in the world of business and finance as the first woman in the United States to found and serve as president of a bank.
Agecroft Hall — Richmond
Agecroft Hall is a 15th century English manor house that was dismantled and brought to Richmond, Virginia in 1926. Museum tours highlight the original 16th-century paneling, a magnificent window bearing the ancient coat of arms, period furniture, paintings and unique musical instruments.
John Marshall House — Richmond
John Marshall, known as the great Chief Justice of the United States Supreme Court, built in 1790 what is now known as the John Marshall House and made it his home for forty-five years.
Shirley Plantation — Charles City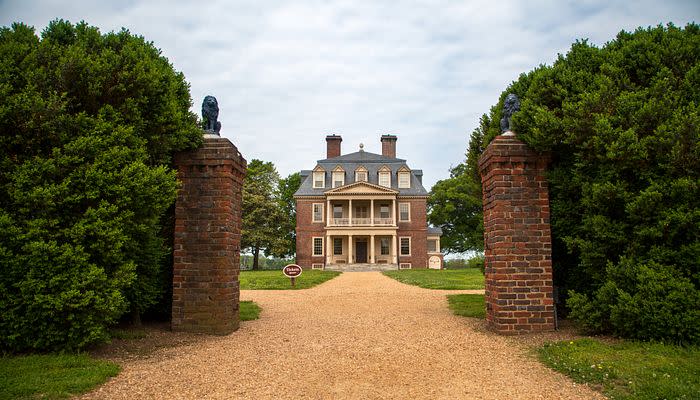 Shirley Plantation is the most authentic and intact colonial attraction in America and has been continuously owned and operated by eleven generations of the same family since 1638. Shirley Plantation is Virginia's first plantation (1613), America's oldest family-owned business and farm (1638), and one of the first economic engines of the New World.
Swannanoa Palace — Afton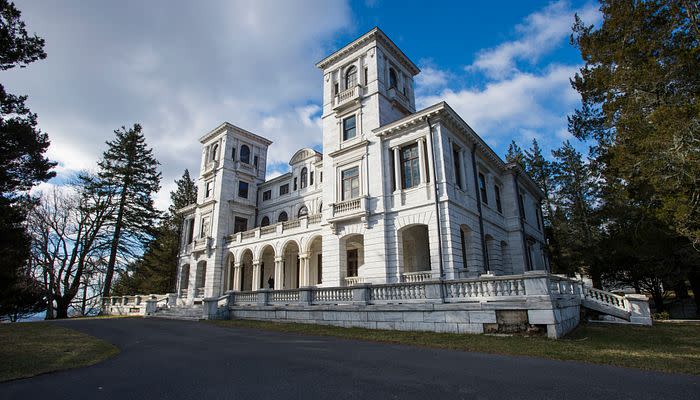 Major James Dooley, an executive with the Chesapeake and Ohio Railroad Company, completed construction of the $2 million Swannanoa Palace in 1912. Dooley built this 52-room marble palace as a token of love for his wife, Sally May. More than 300 artisans were hired to create the palace as a replica of the Villa de Medici in Rome.
Carlyle House — Alexandria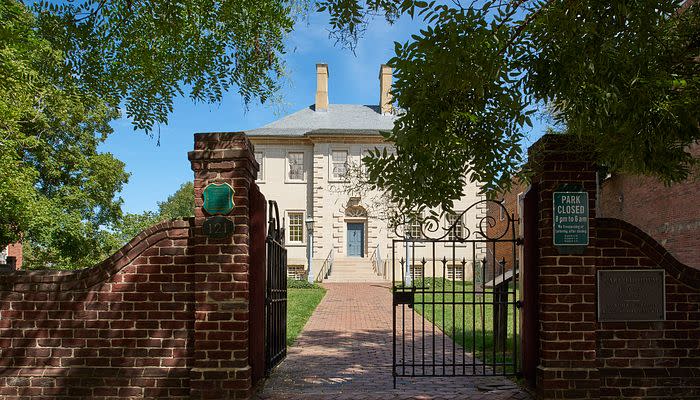 The historic Carlyle House was completed in 1753 by British merchant John Carlyle for his bride, Sarah Fairfax of Belvoir, member of one of the most prestigious families in colonial Virginia.
Oatlands — Leesburg

Built in 1804 by George Carter, a member of one of Virginia's first families, Oatlands thrived as a plantation until the Civil War. In the 20th century, Oatlands became the country estate of the politically prominent Eustis family of Washington.
Sutherlin Mansion — Danville
For one week, April 3-10, 1865, Major and Mrs. Sutherlin opened their home, Sutherlin Mansion, to Jefferson Davis and the Confederate government. The Confederate President occupied a bedroom upstairs where he wrote his final proclamation to the Confederacy.
Patsy Cline's House — Winchester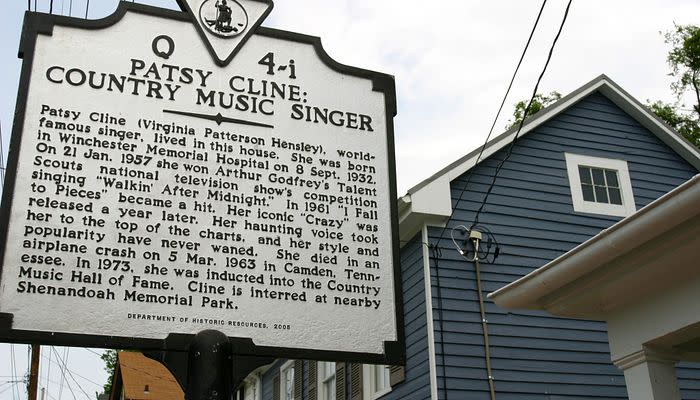 Country music legend Patsy Cline (1932-63) lived in this Winchester home from the ages of 16 to 21, when she married Gerald Cline. She resided in this home longer than any other associated with her in Winchester or Nashville, and she returned intermittently until her singing career began in 1957.
Long Branch — Millwood
Robert Carter Burwell built Long Branch Plantation (ca. 1811) with the advice of Benjamin Latrobe, one of the architects of the United States Capitol. Today, Long Branch Plantation is working to become the most accessible and cutting-edge historic ;home in America.
Stratford Hall — Westmoreland

The birthplace of Confederate General Robert E. Lee, Stratford Hall is a 1900 acre plantation comprised of farmland, forests, nature trails, and formal gardens, with bluffs overlooking the Potomac River. The house dates to the 1730s and was also the boyhood home of Richard Henry Lee and Francis Lightfoot Lee, the only brothers to sign the Declaration of Independence.