Interactive Museums for Kids
Looking for a fun and educational experience for your kids? Virginia has some of the best interactive experiences for children to learn in a fun and hands-on environment. From discovery museums, to science and nature centers, and even historic sites preserved to showcase Virginia's rich history — all the museums listed below have exciting programs to keep your kids entertained while actively learning.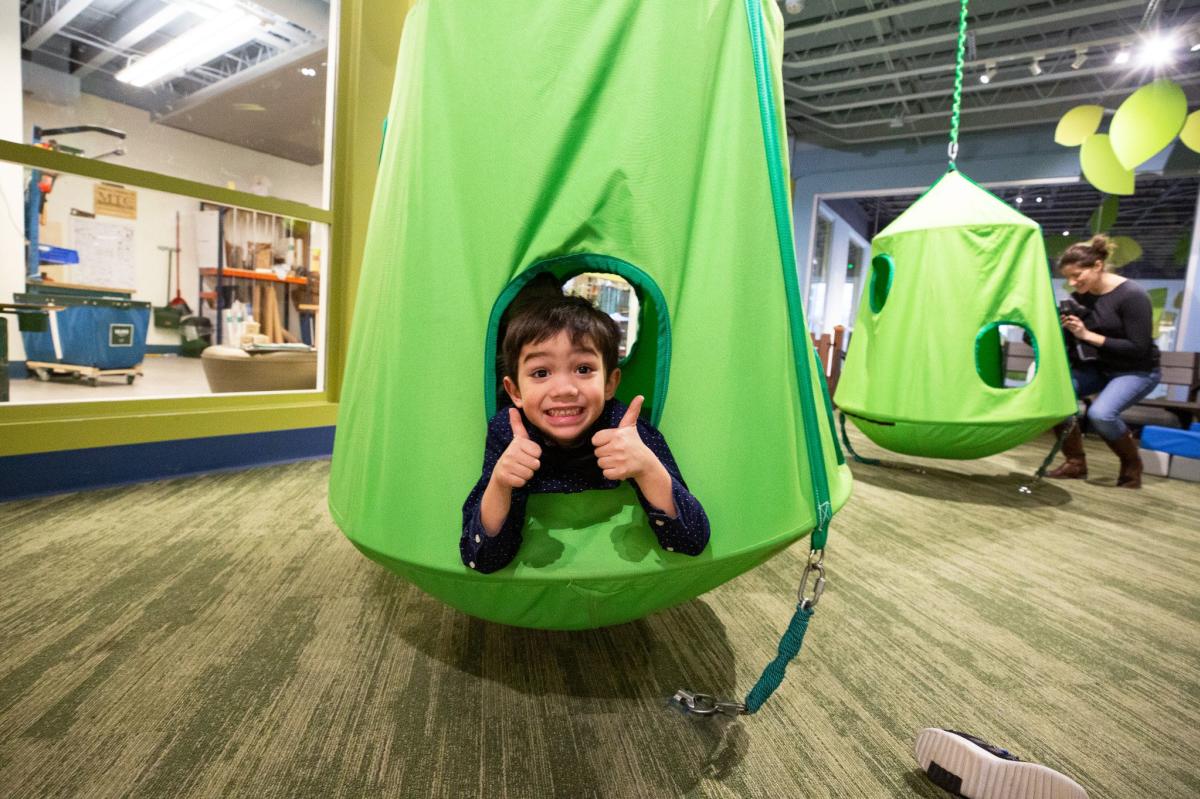 Discover many of Virginia's interactive museums for kids below or skip to a category that interests you.
Discovery Museums
Explore More Discovery Museum — Harrisonburg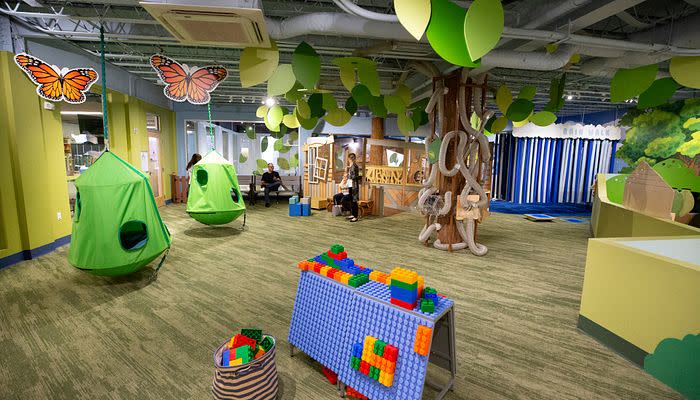 The Explore More Discovery Museum is for kids ages 2-12 who will find a space buzzing with activity and alive with learning opportunities! Activities include 15 community-inspired exhibits designed to engage young minds in drama, creative arts, science, and technology. Popular exhibits include the construction zone, discovery tree, TV studio, Virginia theater, CK's kitchen, and more.
Children's Museum of Virginia — Portsmouth
The Children's Museum of Virginia is the largest children's museum in the state with interactive exhibits for ages 1-11. Popular hands-on exhibits include the Portsmouth port, bubbles station, musical instruments, farm to foodmart, and the antique toy and model train collection – one of the largest on the East Coast!
Children's Museum of Richmond — Richmond
The Children's Museum of Richmond is for ages 2-8 and was voted 11th Best Children's Museum in America by Child magazine! Kids can explore interactive exhibits including a living tree house, garden, cave, and can climb to an eagle's nest, tinker in an inventor's lab or art studio, and so much more. The museum also has satellite locations in Short Pump, Chesterfield, and Fredericksburg.
Amazement Square — Lynchburg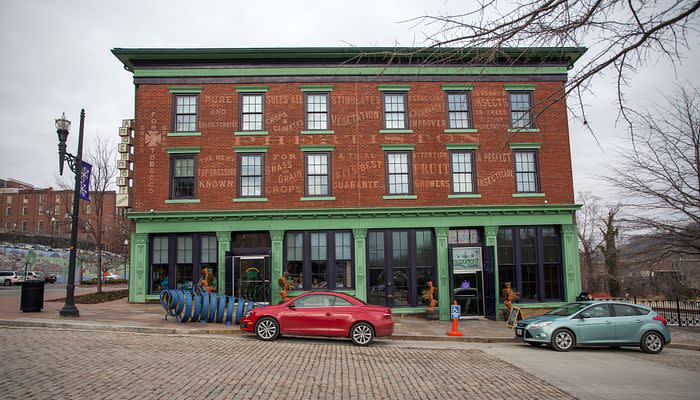 Amazement Square is a hands-on children's museum offering four floors of interactive exhibits designed to make learning fun. Guests of all ages can paint on the walls, explore life on the farm, create a rainstorm, float a boat down the James River, and even rock out on stage in a band of your own!
Shenandoah Valley Discovery Museum — Winchester
The Shenandoah Valley Discovery Museum, located in Winchester, offers hands on experiences for exploring natural history, paleontology, simple math, and the arts. Pay a visit to the Artist in Residence, experience Native American culture in at The Moccasin Trail, pretend to be a medical professional in the Health Works Hospital, and learn the laws of motion while racing balls down ramps and through loops in Roller Coaster Alley.
Science & Nature Museums
Science Museum of Virginia — Richmond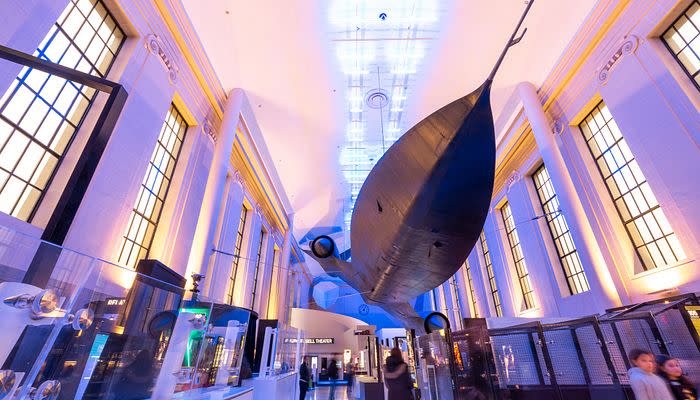 The Science Museum of Virginia offers exhibits on wellness, innovation, and speed, to giant insects and submarines, there is something for all curious minds across the museum's 33-acre campus. The Dome & Planetarium houses the largest screen in Virginia and puts the audience in the middle of all the action! Choose from hundreds of special events throughout the year, such as overnight adventures, talks, and summer camps.
Science Museum of Western Virginia — Roanoke
The Science Museum of Western Virginia offers active learning and play for adults and children in Virginia's Blue Ridge Mountains. Explore the wonders of science through the healthy bodies and Earth galleries, living river exhibit, touch tank, the makers lab, and the bubble – a multisensory space for preschoolers. Learning about pollinators in the hidden garden is also a favorite exhibit for families.
Smithsonian National Air and Space Museum, Steven Udvar-Hazy Center — Chantilly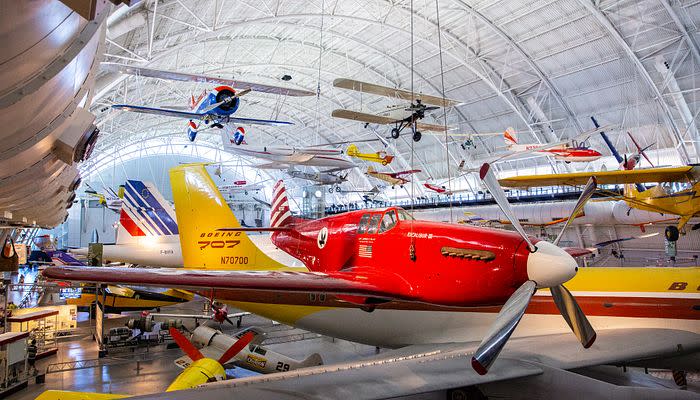 The companion facility to the Smithsonian National Air and Space Museum, Steven Udvar-Hazy Center in Fairfax features two huge hangers displaying thousands of aviation and space artifacts, including the Space Shuttle Discovery. You can also experience flight simulators, an IMAX theater, a free docent tour offered daily, or watch flights in and out of Washington Dulles Airport from the observation tower.
Virginia Museum of Natural History — Martinsville
At the Virginia Museum of Natural History, exhibits connect visitors to the stories of Virginia's natural past, present, and future. Meet the Triceratops, learn about the Ice Age, fossils, biodiversity, and more. Check the museum calendar for upcoming events and educational programs.
NASA Wallops Flight Facility — Chincoteague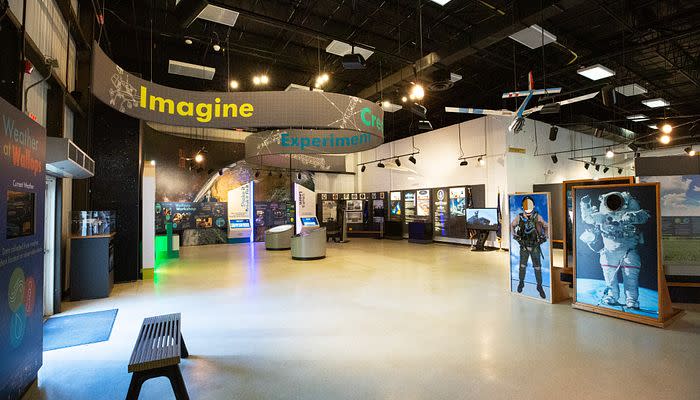 The NASA Wallops Flight Facility Visitor Center features exhibits about aeronautics, rockets, current NASA missions, and the history of Wallops Flight Facility. The visitor center is also the viewing site for rockets that launch from Wallops Island. Check out the free public programs, events and tour opportunities before you visit.
History Museums
Colonial Williamsburg — Williamsburg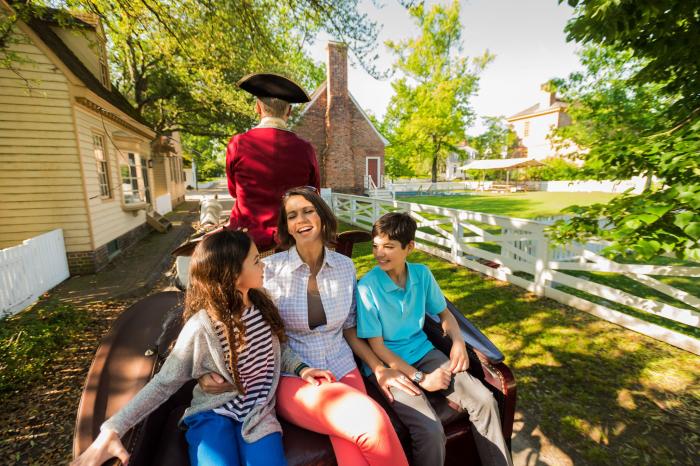 Rent a costume and blend into 18th century city of Colonial Williamsburg, the largest living history museum in the world! Tour the streets of Virginia's colonial capitol by horse drawn carriage, then step inside period homes and learn from interpreters, including young Virginian presidents. Colonial makers show visitors their crafts including brickmaking, ironworking, weaving, shoemaking, gardening, and more!
George Washington's Estate & Gardens — Mount Vernon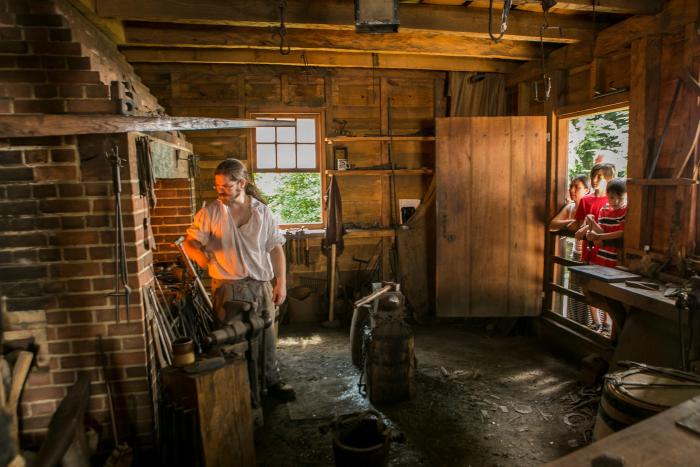 Take the grand tour of Mount Vernon, George Washington's Estate and Gardens by way of the Kids' Adventure Map, a sleuth's tool to solve nine puzzles. Younger grade schoolers (up to age 8) will enjoy Hands-on History, a room dedicated to creative play with 18th century clothing and more. Older kids will enjoy the Be Washington permanent experience, where participants choose their own leadership decisions that George Washington was faced with as commander in chief or president.
Jamestown Settlement — Williamsburg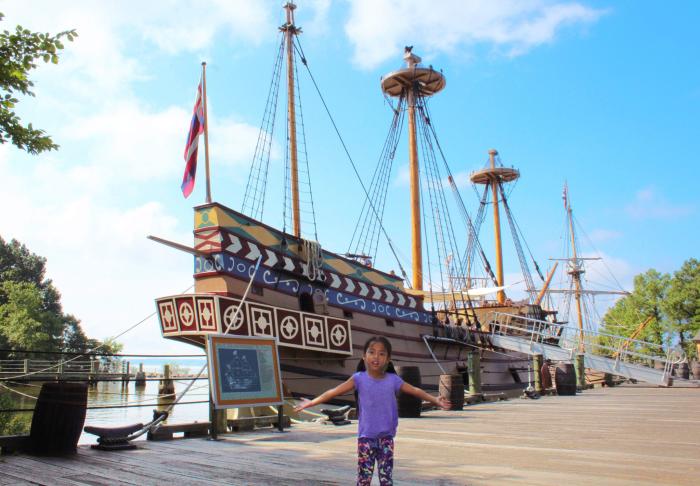 Jamestown Settlement showcases the story of America's first permanent English colony through its living history exhibits and re-created colonial structures. See the replicas of the three ships that sailed from England to Virginia in 1607, the colonists' fort, and Powhatan village. Indoor galleries and a 3D immersive theater brings 17th century Virginia even further into focus.
Frontier Culture Museum — Staunton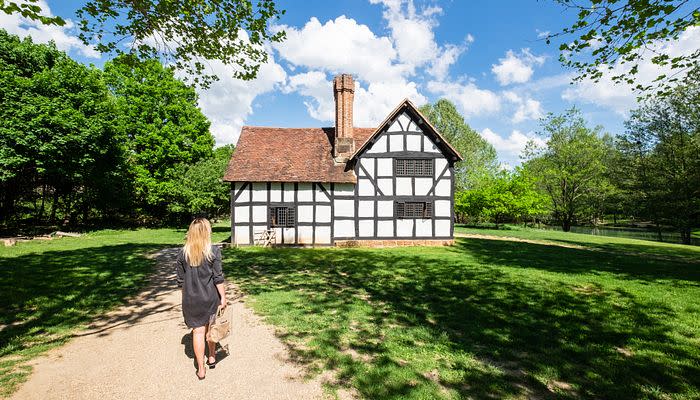 The Frontier Culture Museum in Staunton is a living history museum and immersive experience for children and adults to see how diverse cultures blended together in the New World. Interpreters work in original and reconstructed buildings alongside rare and minor breed animals. Walk through gardens, help harvest period crops, watch a blacksmith at work, and see so much more during your visit.
Nauticus — Norfolk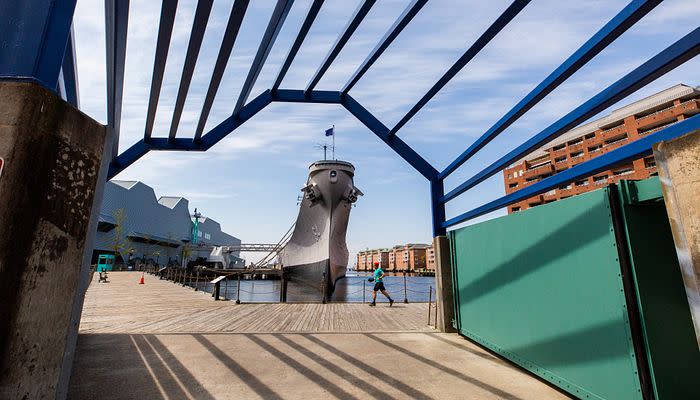 Nauticus, a maritime science museum, celebrates the economic, naval, and natural power of the sea. It features hands-on exhibits, wide-screen high-definition films, theaters with live actors, shark touch, and national-caliber traveling exhibits. Nauticus is also home to the Battleship Wisconsin, the Hampton Roads Naval Museum, Sail Nauticus community sailing center,the harbor tour boat Victory Rover, and Virginia's only passenger ship port—the Half Moone Cruise and Celebration Center.