Music Venues
Virginia's Music Scene boasts a broad array of genres including outdoor Beach and Bluegrass events in the warm-weather months, Orchestra and Opera at some of the nation's grandest concert halls, and Jazz and Blues at intimate big city nightclubs.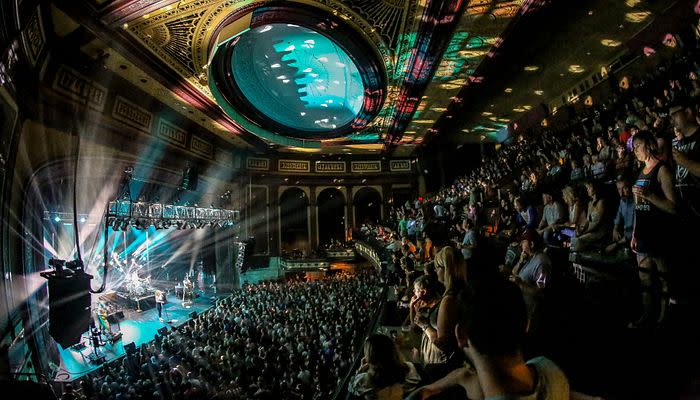 Richmond is home to a trendy and ever-growing art and music scene that celebrates a multitude of diverse talent. Large venues such as The National and The Broadberry welcome various performers of all genres, while small spots around the city host creative emerging bands, musicians, and local artists. There are hot spots all over the state to find music throughout the year whether it's The Paramount Theater and The Jefferson in Charlottesville, the Berglund Center in Roanoke, or The Norva in Norfolk.
Virginia's Major Music Venues provide music lovers hundreds of performances a year by world-famous musicians on stages around the state!