Things To Do Along the Blue Ridge Parkway
Bicycling The Parkway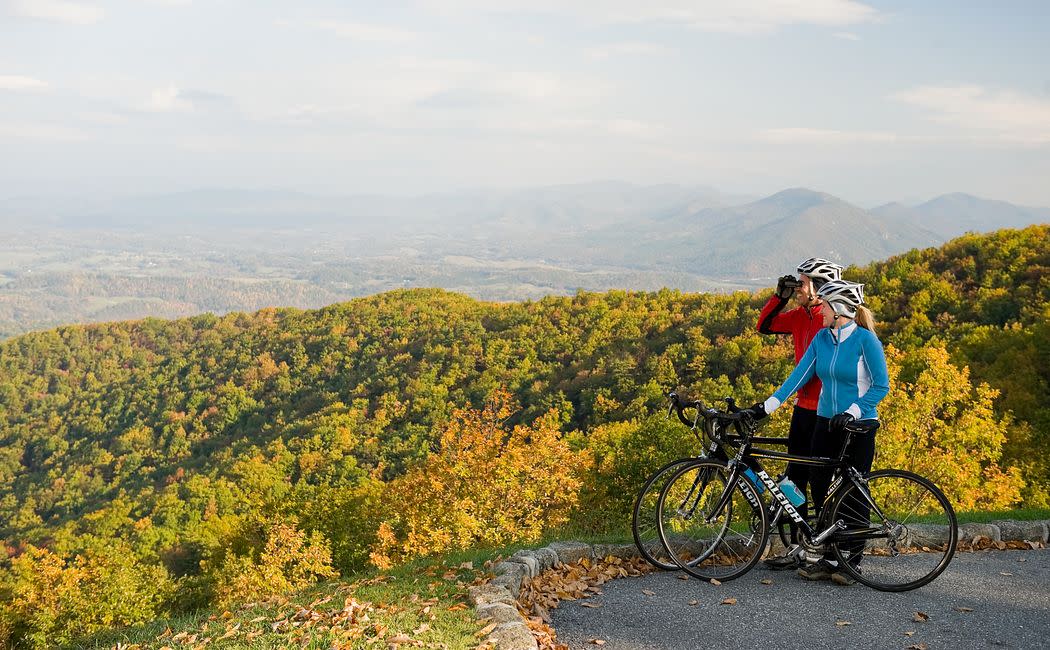 Most bicyclers you meet on Virginia's Blue Ridge Parkway are very experienced and in good shape. A novice isn't going to make it far on this roadway that exceeds elevation changes of 3,000 feet in Virginia. It is very important to be an accurate judge of your pedaling prowess before tackling long stretches on this asphalt ribbon winding over mountains, down to gaps and over creeks and rivers.
Bicycling Considerations:
Make sure your bicycle is in good working order and you have a repair kit with the ability to fix flat tires.
Be a defensive bicycler and be alert for motorists – Parkway drivers travel slower than on other roadways but auto tourists are enjoying the sights, too.
Take your time and enjoy the overlooks and sights, allowing for rest. However, remember bicycles are not allowed on Parkway trails.
Touring bicyclists utilizing Blue Ridge Parkway, Washington National Forest and private campgrounds can cobble together a bicycle camping trip traversing all 216 Virginia miles of the Parkway. Want more mileage? Add on 105-mile Skyline Drive at Shenandoah National Park to your pedaling adventure.
Fishing and Swimming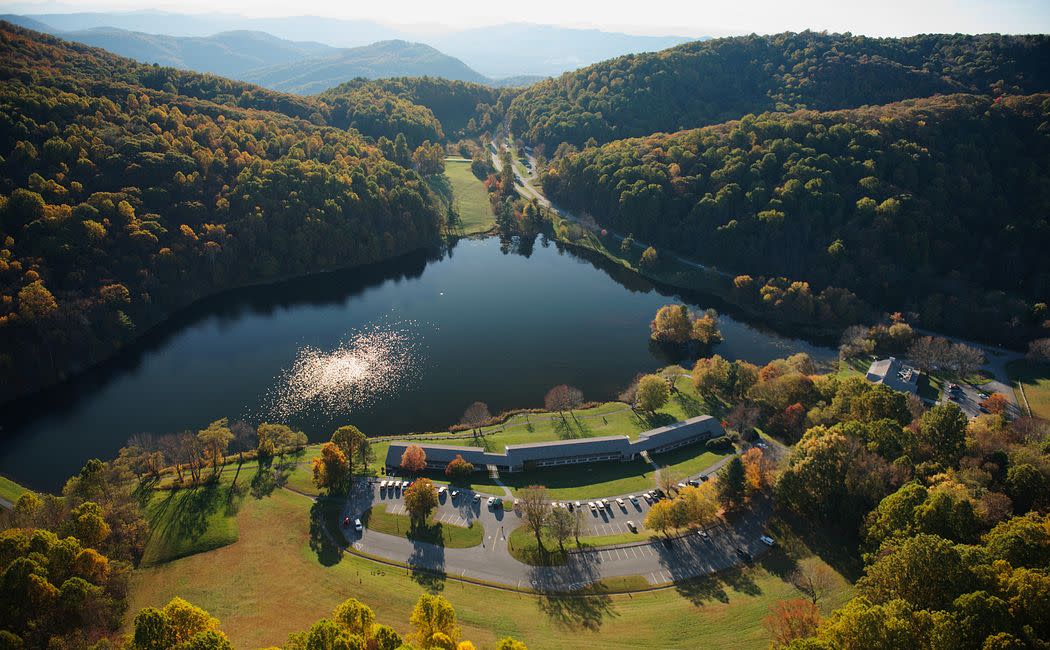 A state fishing license is required and creel limits are enforced. Please inquire at Visitor Centers or Ranger Stations along the Parkway.
Learn more about the Blue Ridge Parkway.
More Activities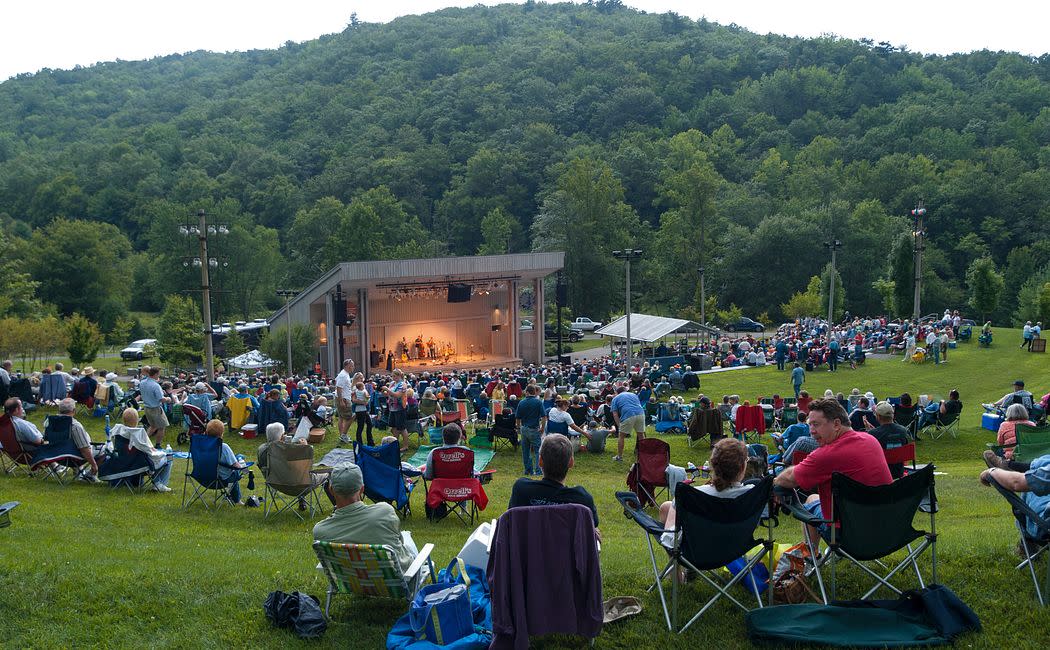 Music – The Blue Ridge Music Center at milepost 213 offers a unique opportunity to enjoy Appalachian sounds echoing through Virginia's Appalachians. Take advantage of this. Combine an evening concert with daytime activities, stretching out the fun.
Nature Study – Enjoy nature programs put on by park rangers during the summertime. They are generally held in the evenings at campgrounds and visitor centers. It is a fun—and usually free—way to learn more about the wilds of the Parkway.
Backpacking – A few Parkway trails have designated backcountry campsites along them, including the Appalachian Trail and places such as Rock Castle Gorge. However, a wealth of Parkway trails link to adjacent national forest pathways, where backcountry camping regulations are more relaxed. Check with the park service before endeavoring an overnight backcountry adventure on the Parkway.
The Blue Ridge Parkway is not only a scenic motorway but also a conduit for exploring trails along…
Campgrounds are open from May to October and are maintained and supervised by National Park Rangers…