Virginia is a destination deeply rooted in history.
Truly, it is a cornerstone of the American story. That story, however, is marred by a dark and painful past. In 1619, more than 20 Africans were ripped from their families, their homes, and their country. They arrived off the coast of Virginia, where they were "bought for victualle" by English colonists. This moment set the stage for a long, difficult chapter in American history, leading to generations of hardship and adversity for African Americans.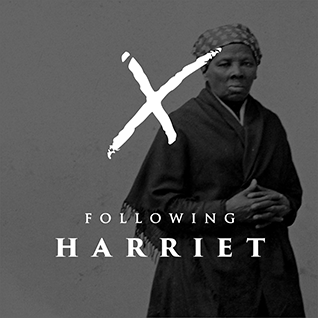 There are many powerful stories of men and women who sought to rise above these hardships. With bravery, courage, wit, and an unfaltering faith, there were those that sought freedom above all. These are the Virginia Freedom Seekers.
Some of their stories may be very familiar to you. Some may be obscure. But all are connected through a poignant line. All left an undeniable impact on Virginia and America. And all have a powerful story to tell.
Freedom Seekers
SALLY HEMINGS AND FAMILY — MONTICELLO
Mother. Seamstress. Liberator. Concubine. Slave.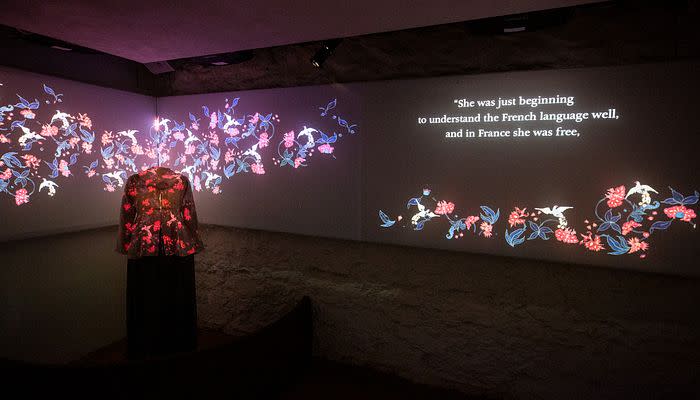 The Life of Sally Hemings at Monticello
Sally Hemings (1773-1835) had at least six children fathered by her owner, Thomas Jefferson. She left no written records of her life; therefore, details are extracted from plantation records, descendant stories, and most importantly, recollections written by her son, Madison. Hemings's relations with Jefferson are believed to have begun when she was between the ages of 14 and 16 during Jefferson's term as Minister to France. In Paris, Hemings was legally a free servant and refused to return to Monticello once Jefferson's term ended in 1789. She would only return after successfully negotiating "extraordinary privileges" for herself and freedom for their unborn children. Decades later, once they reached the age of 21, Jefferson freed all of Hemings's children – Beverly, Harriett, Madison, and Eston. Jefferson did not grant freedom to any other enslaved family unit.
The Life of Sally Hemings – Illuminating one of the most famous and least understood African American women in U.S. History, the Sally Hemings room at Monticello allows visitors the opportunity to look at her life as recalled by her son, Madison. Hemings Family Tours are offered daily at Monticello.
Mulberry Row – Once the industrial "main street" of the 5,000 acre agricultural enterprise, Mulberry Row has been replicated to show enslaved life at Monticello. Learn more through the Slavery at Monticello Tour focusing on the experiences of the enslaved who lived and labored on the plantation. 
HENRY "BOX" BROWN — RICHMOND
Actor. Father. Husband. Slave.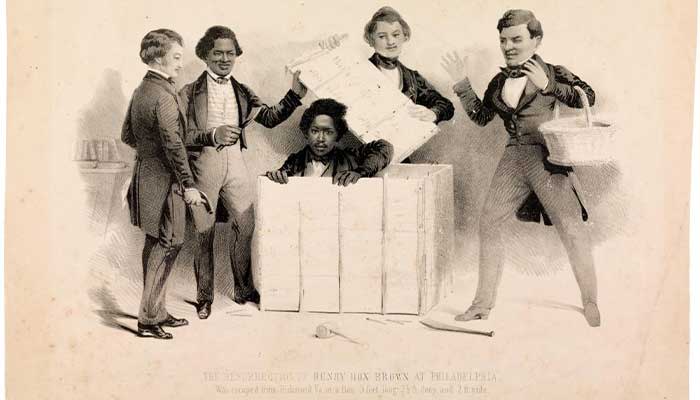 The Resurrection of Henry Box Brown at Philadelphia (Courtesy of Library of Congress Prints & Photographs Division)
Henry Brown (1815-unknown) was an enslaved man who shipped himself to freedom in a wooden box. Born on a plantation in Louisa, Virginia, Henry was sent to work in a tobacco factory in Richmond at age 15. He had a wife and four children who were later sold to a plantation in North Carolina. This tragic, irrevocable loss of his family fueled his ambition for freedom. In 1849, Henry made a 27-hour journey from Richmond to Philadelphia tangled in a box labeled "dry goods."
Henry's story of perseverance is one that is not widely known. Not only did he accomplish an unfathomable feat, but he then turned his freedom narrative into an anti-slavery stage show as Henry "Box" Brown.
ELIZABETH VAN LEW — RICHMOND
Abolitionist. Union Spy.
Elizabeth Van Lew (1818-1900 ) was born into an affluent family in Richmond. After receiving a formal education in Philadelphia, she began to see the injustice of slavery despite her family owning slaves. After her father's death, she freed her family's slaves including Mary Richards Bowser. Shortly after the Civil War erupted in 1861, Van Lew began her work as a Union Spy in Richmond, the Capital of the Confederacy. With the help of Bowser and their deception, their intelligence sharing contributed to the fall of the Confederacy and abolition of slavery in 1865.
MARY RICHARDS BOWSER — RICHMOND
Spy. Slave.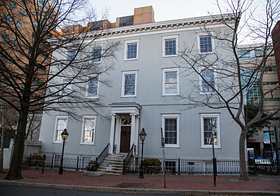 Mary Richards Bowser (1846-unknown) was born a slave to the Van Lew family in Richmond. After being freed by her owner, Elizabeth Van Lew, she was sent to school in Philadelphia followed by missionary work in Liberia. Mary returned Richmond where she posed as Van Lew's servant and joined her ring of spies. Bowser made her way into the Confederate White House as a full-time servant to Jefferson Davis during the Civil War. As Davis's servant, while dusting and cleaning, Bowser read plans and documents laid out or hidden throughout the house and relayed her findings to Van Lew. Jefferson Davis knew there was a leak of information coming from his house but never suspected Bowser. In 1995, Mary was honored by the U.S. Government for her spying during the Civil War and inducted into the U.S. Army Military Intelligence Corps Hall of Fame.
NAT TURNER — SOUTHAMPTON COUNTY
Revolutionist.
Nat Turner (1800-1831) was an enslaved African-American mystical preacher who led a two-day rebellion, known as the Nat Turner Rebellion, of both enslaved and free black people in Southampton County, Virginia. Beginning August 21, 1831, the rebellion caused the death of approximately 60 white men, women and children and 120 slaves and free blacks. The rebellion was suppressed at Belmont Plantation on August 23, 1831 and resulted in state legislatures passing new laws prohibiting education of slaves and free black people, restricting right of assembly and other civil liberties for free black people, and requiring white ministers to be present at all worship services. Turner survived in hiding until later captured and hanged for "conspiring to rebel and making insurrection."
JOHN DABNEY — RICHMOND
Bartender. Chef. Husband. Father. Slave.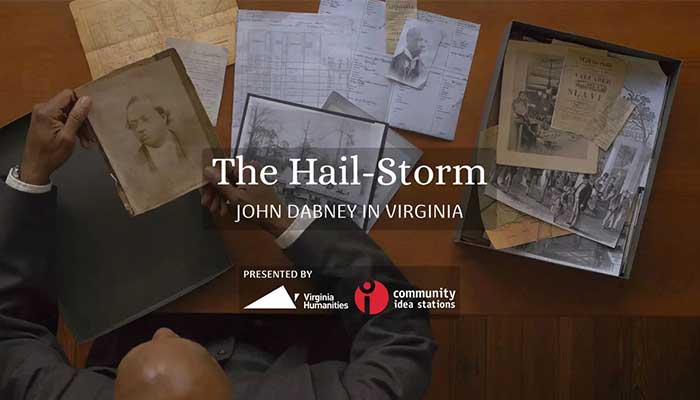 The Hail Storm John Dabney Documentary (Courtesy of Field Studio)
John Dabney (1824-1900) spent the first 41 years of his life enslaved while simultaneously acquiring his reputation as a renowned chef and bartender in Richmond. Dabney's owner, a young widow in need of income, would hire-out Dabney to work in restaurants and hotels allowing him to also earn tips. Dabney married Elizabeth Foster, an enslaved woman who's owner would later threaten to sell her to pay their debts. Dabney used his small earnings from tips to buy his wife's freedom with the help of his owner. 
Dabney was in the process of purchasing his own freedom when the Civil War ended and slavery was abolished. Although free, he continued to pay off his last bit of debt to his previous owner, earning him praise for his honesty in fulfilling the obligation - which reportedly earned him a reputation and ability to secure credit at any bank in Richmond. As a renowned chef and bartender, Dabney won the trust and even measured respect of many white people, not only for his cooking and integrity but also for his courtesy, good humor, and politeness.
John Dabney Dinner - As a tribute to John Dabney, the annual Fire Flour & Fork food festival in Richmond hosts the John Dabney Dinner to celebrate his life and legacy. The 5th annual dinner will trace the influence of Chef James Hemings on other Virginia chefs including John Dabney and Edna Lewis.
The Hailstorm – The Hail-Storm is a short film about John Dabney as a renowned African American restaurateur in 19th-century Richmond.
The Jasper – A famed cocktail bar in Richmond with a drink list well rooted in history, on the menu is The Hailstorm Julep, paying homage to Richmond barkeeps, John Dabney and Jasper Crouch.
Learn more about African Americans in Virginia
Virginia's history is made up of revolutionaries, brave thinkers and passionate doers of all…
The Richmond Liberty Trail is a walking route that connects many of downtown Richmond's historic…